**These posts often contain affiliate links. Please see our disclosure policy for details.**
Learn how to make felt easter eggs using simple egg-shaped felt pieces, and a blanket embroidery stitch to sew them together. It's a great alternative easter egg option!
Felt is an awesome fabric; it's easy to use and fun to make colorful projects with it like this Lightbulb garland for Christmas.
Today, we are going to use bring colors of felt to make a modern spin on traditional easter eggs! We are going to make felt easter eggs using felt, embroidery thread, and stuffing to make them 3 dimensional.
Here's how to make them!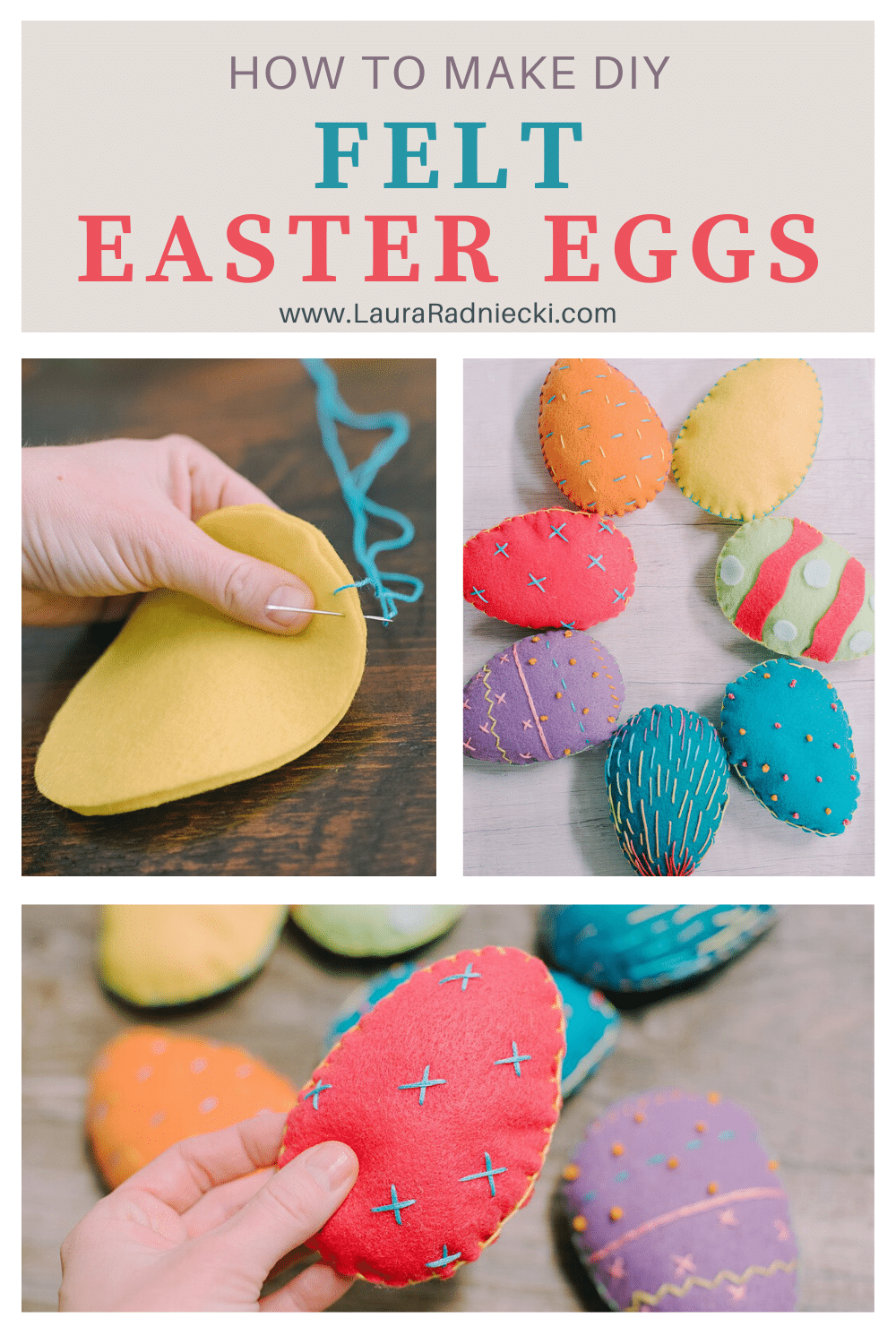 How to Make Felt Easter Eggs
Step 1. Gather Supplies
Supplies Needed:
Easter Egg Template – found here in our FREE Resource Library
Fabric Marker with Disappearing Ink
Scissors
Embroidery Floss
Embroidery Needle
Optional – Glue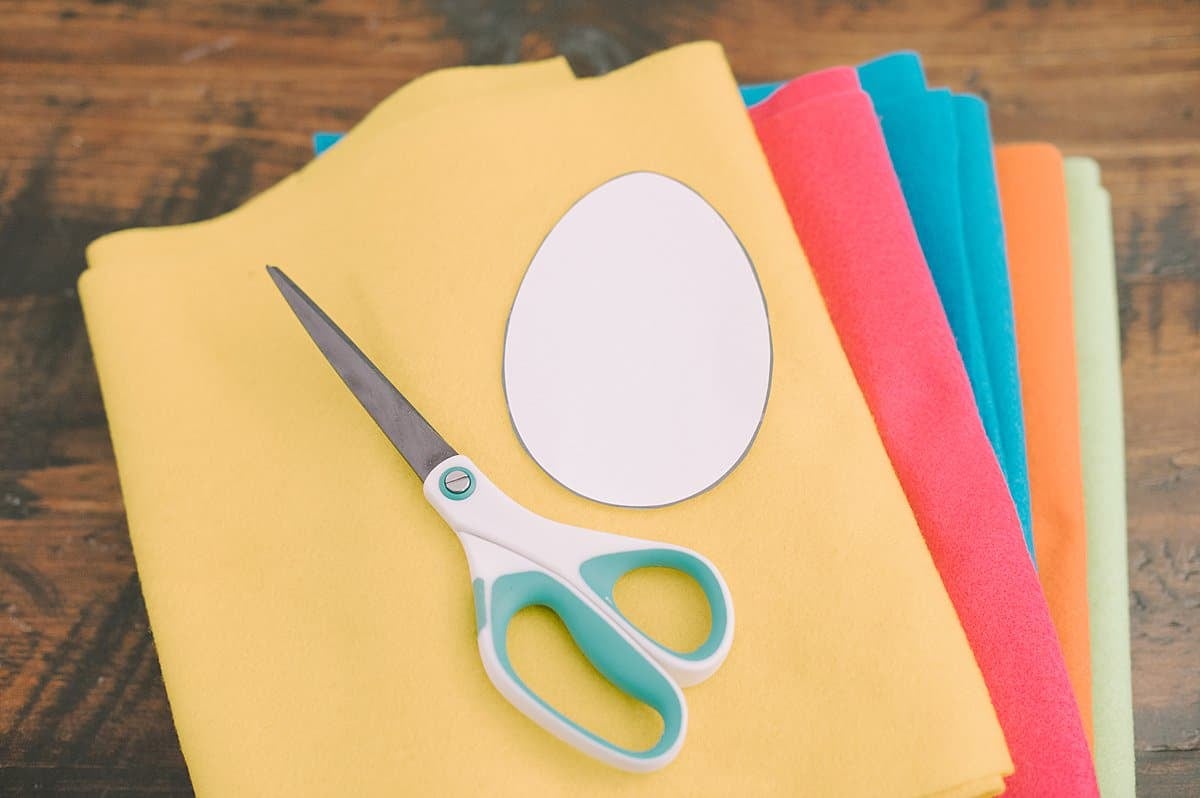 Step 2: Use the Easter Egg Template, and trace egg shapes on the felt.
Cut out the felt eggs.
You will need two egg shapes to make one felt easter egg.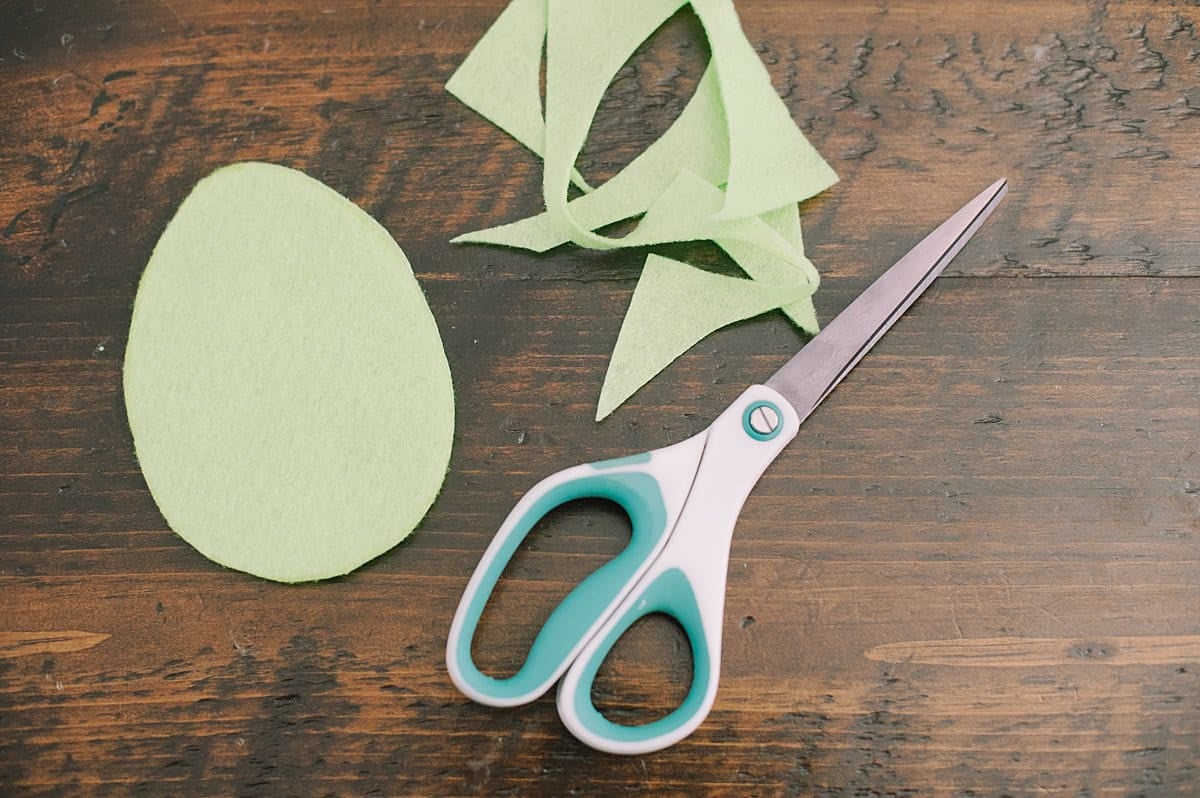 Step 3. Decorate the egg pieces.
You can use glue to add decorative pieces of felt to the front of your easter egg, as shown below.
You can also use different types of embroidery stitches to decorate your felt egg pieces too.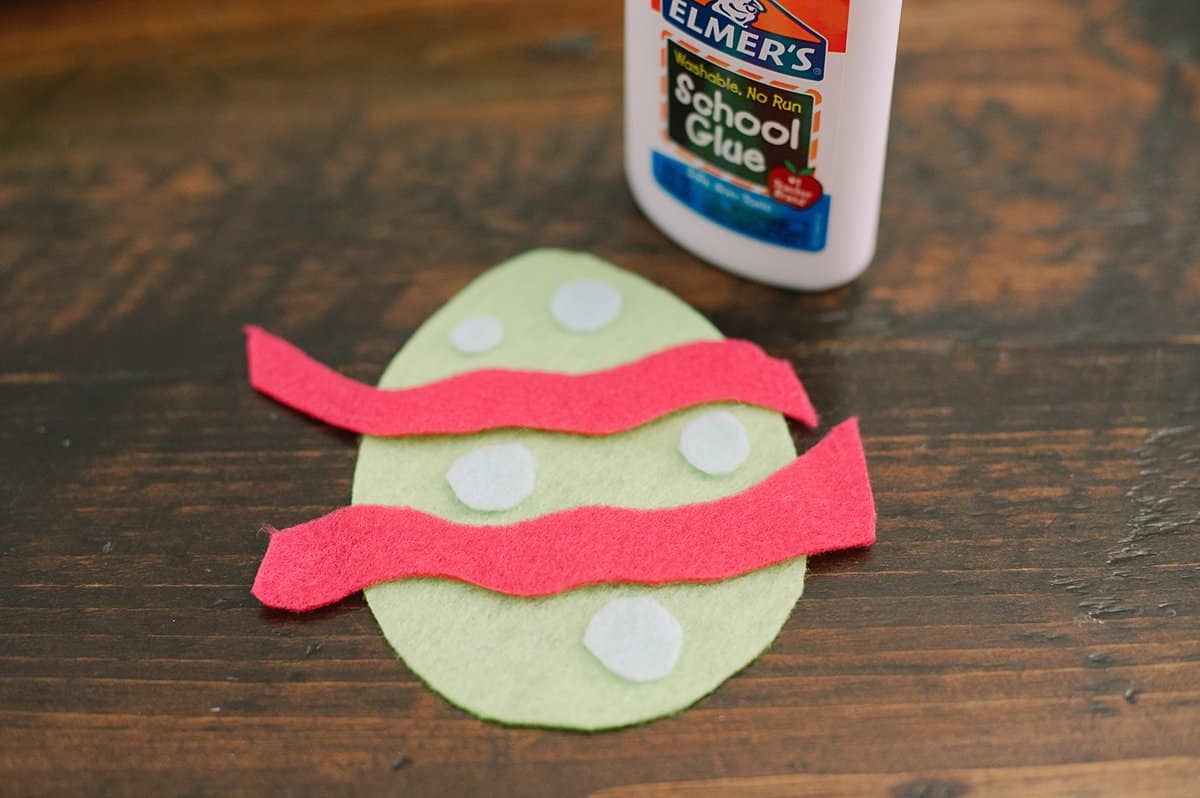 Step 4. Use a blanket stitch around the perimeter of two stacked felt eggs.
To do a blanket stitch with an embroidery needle and embroidery thread, start on the back of the egg and push the needle toward the front.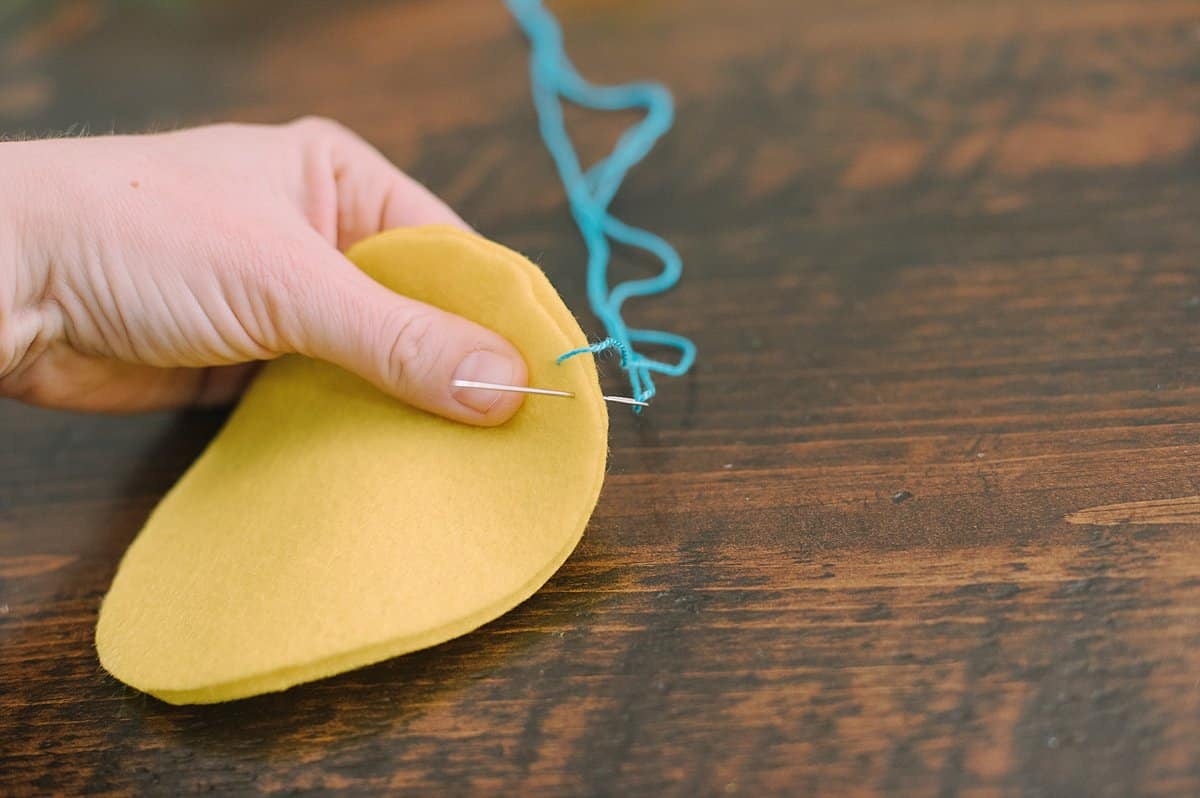 Then push the needle (from front to back) through the loop that forms.
Pull tight.
Again – the needle goes from the back to the front.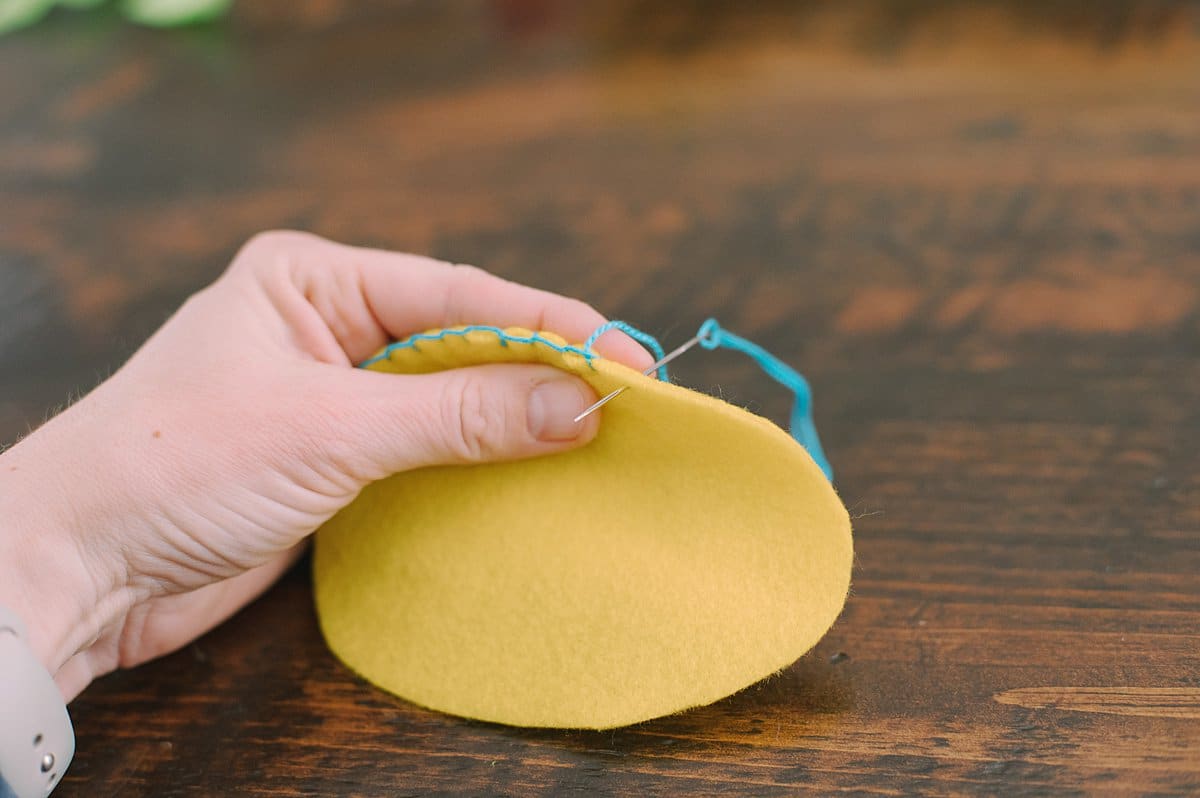 Pull almost all of the slack out, leaving just a small loop.
Push the needle from front to back, through the small loop, and pull the remaining slack out.
Each time you do this, your blanket stitch should tighten up.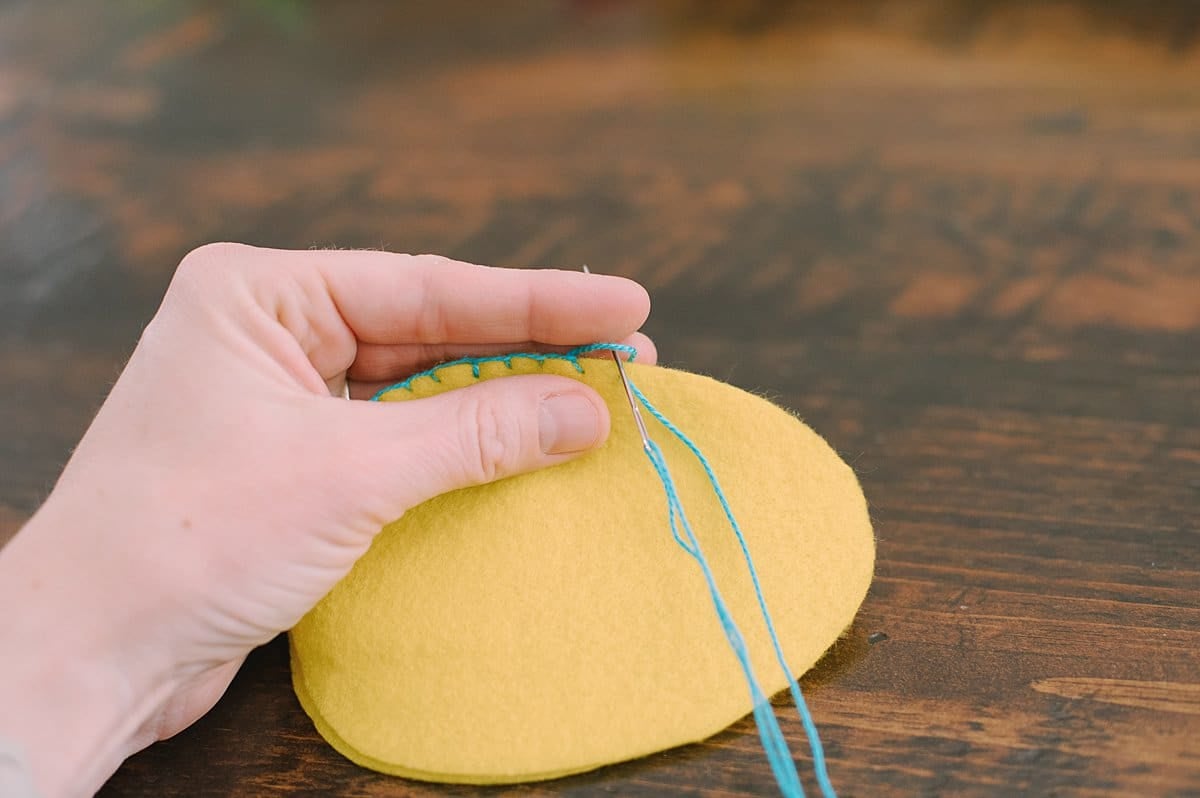 Step 5. Leave a space open to add stuffing to the egg.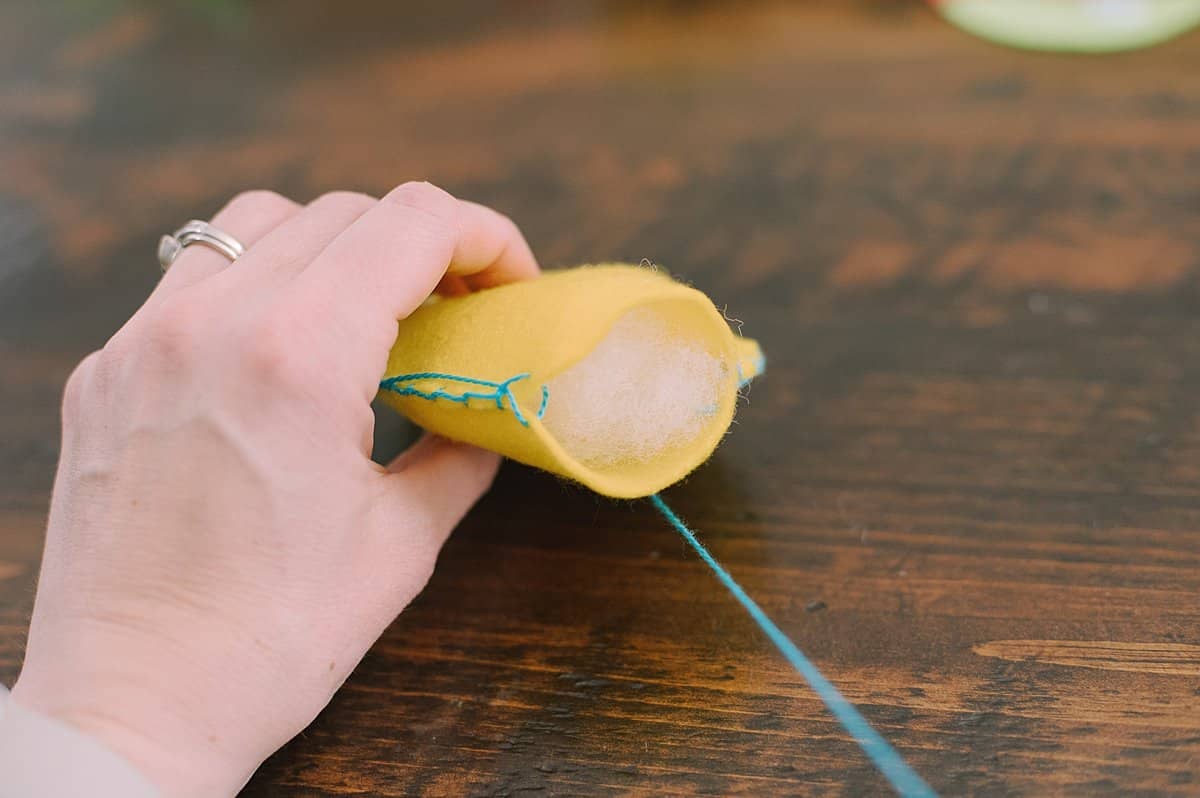 Step 6. Once the egg is stuffed, continue the blanket stitch around the remainder of the egg's perimeter until it's completely closed.
That's it!
You can repeat this same process with all different colors of felt, and you can decorate your eggs in lots of different ways too.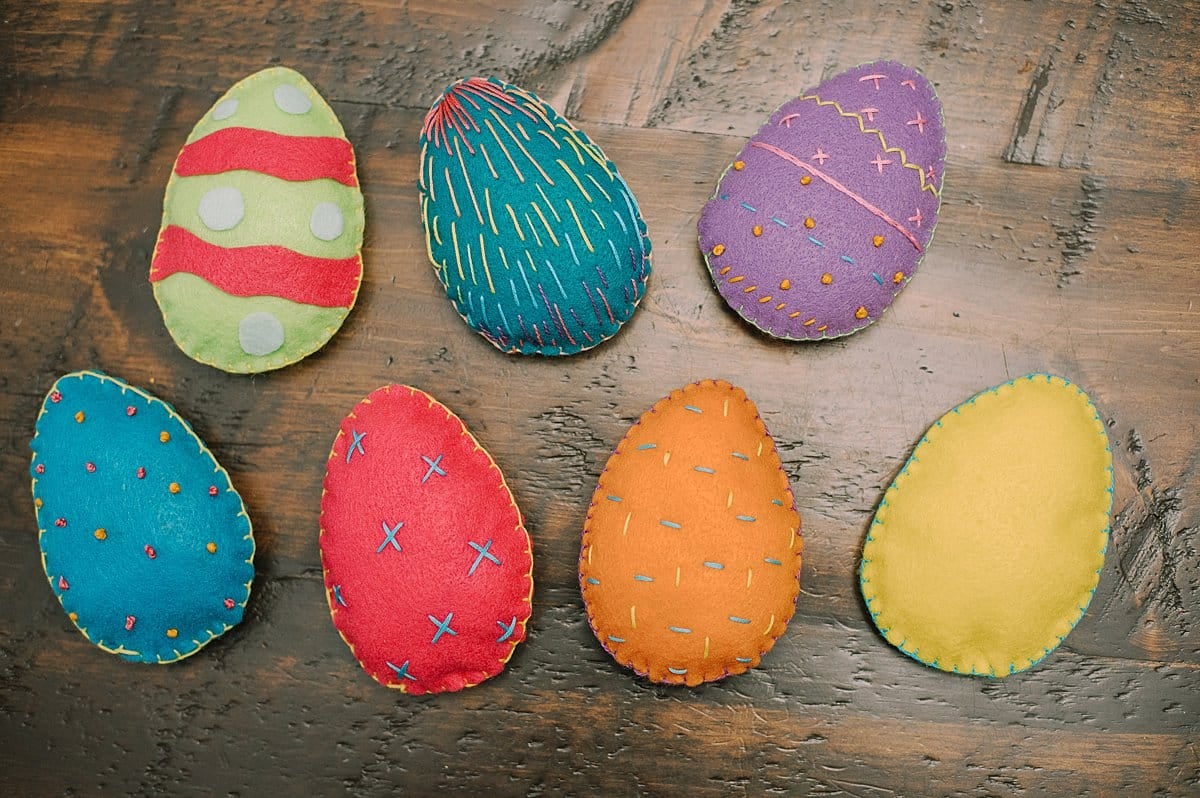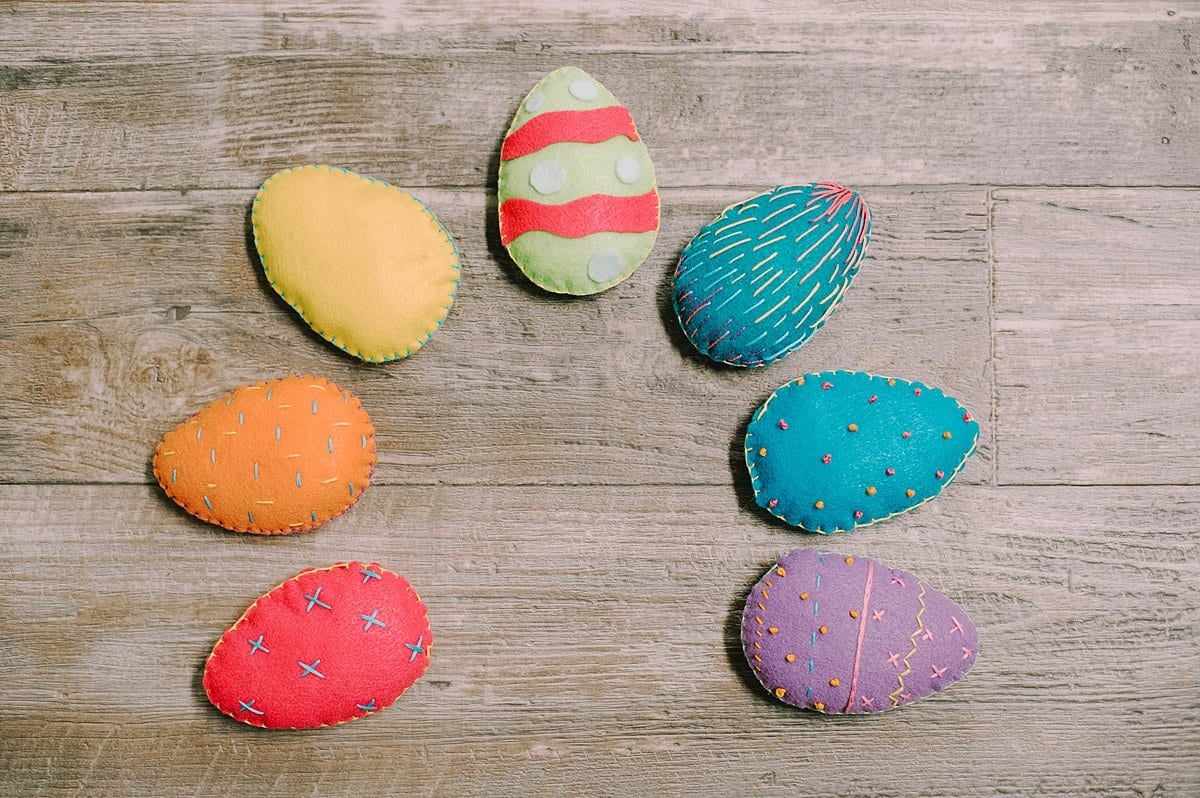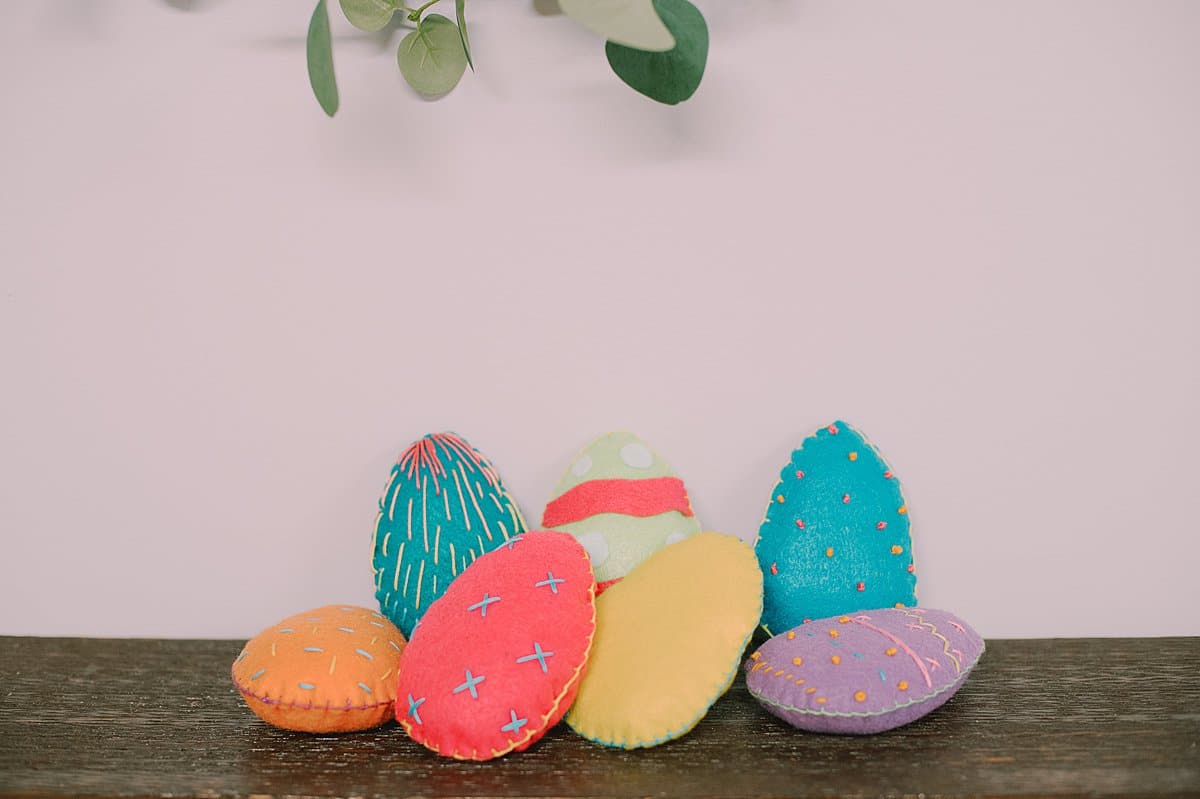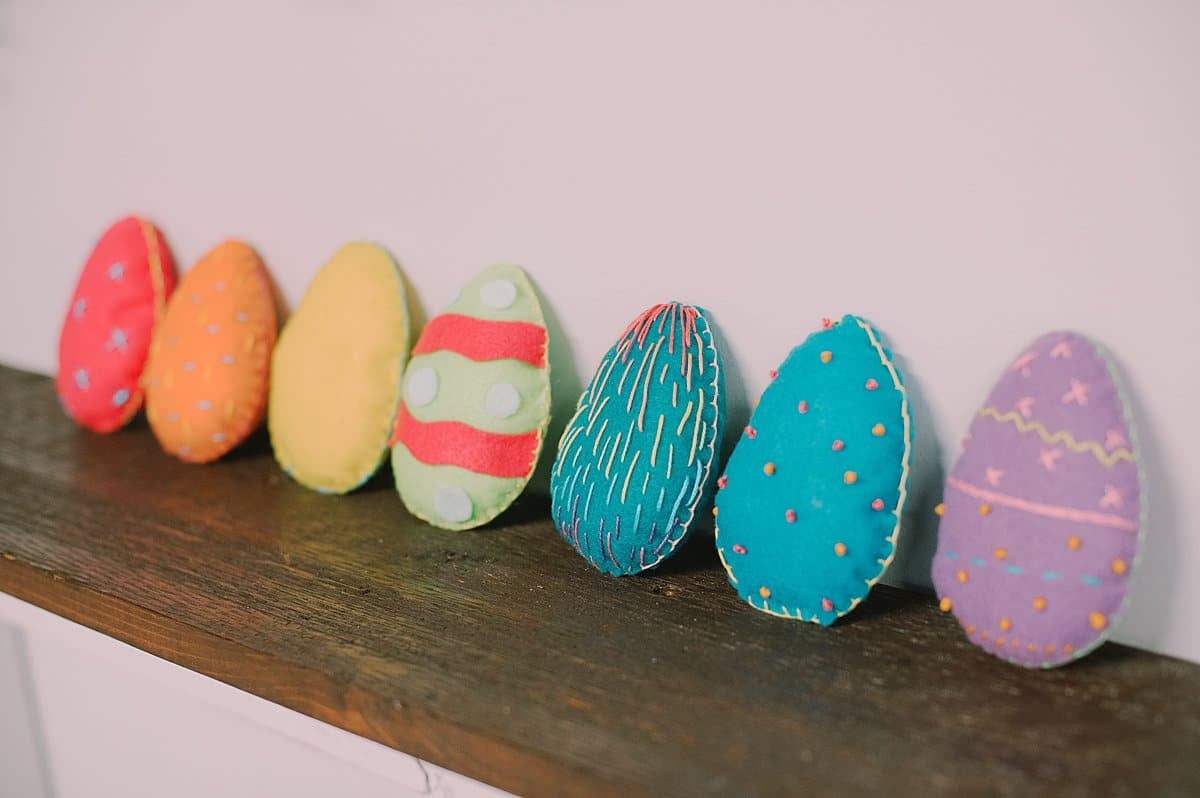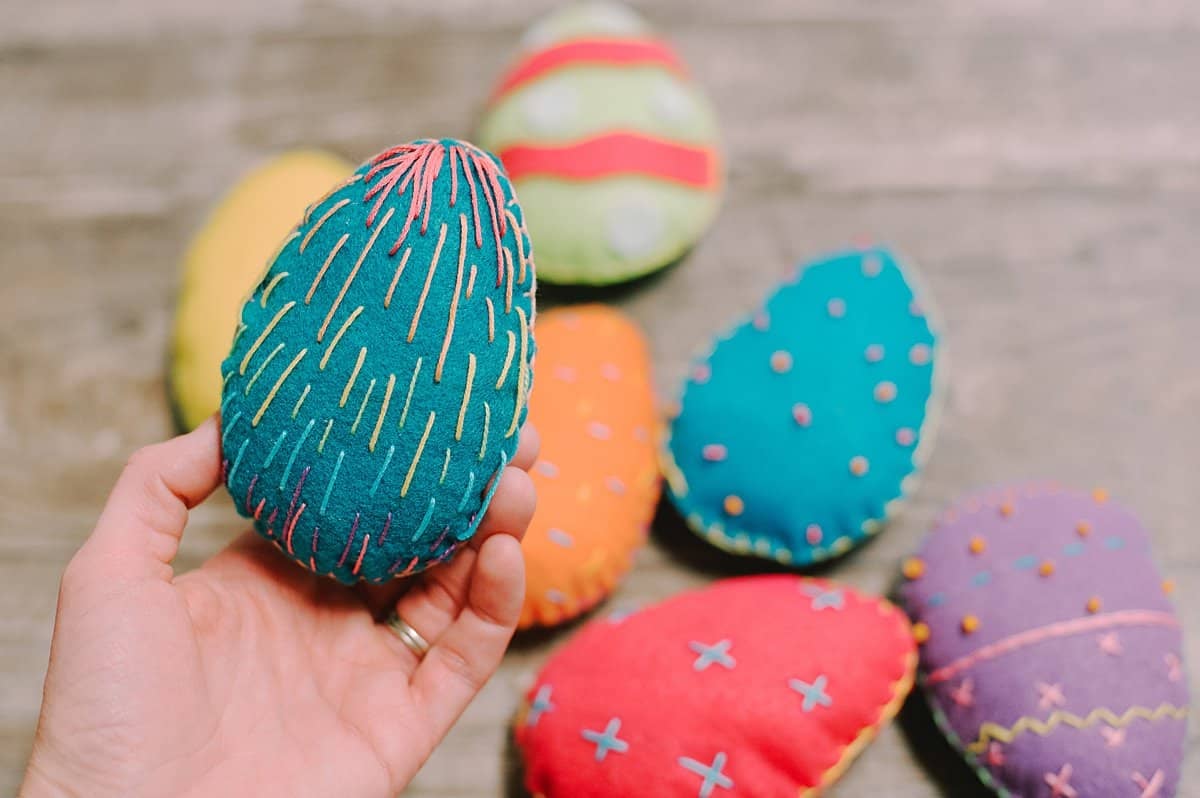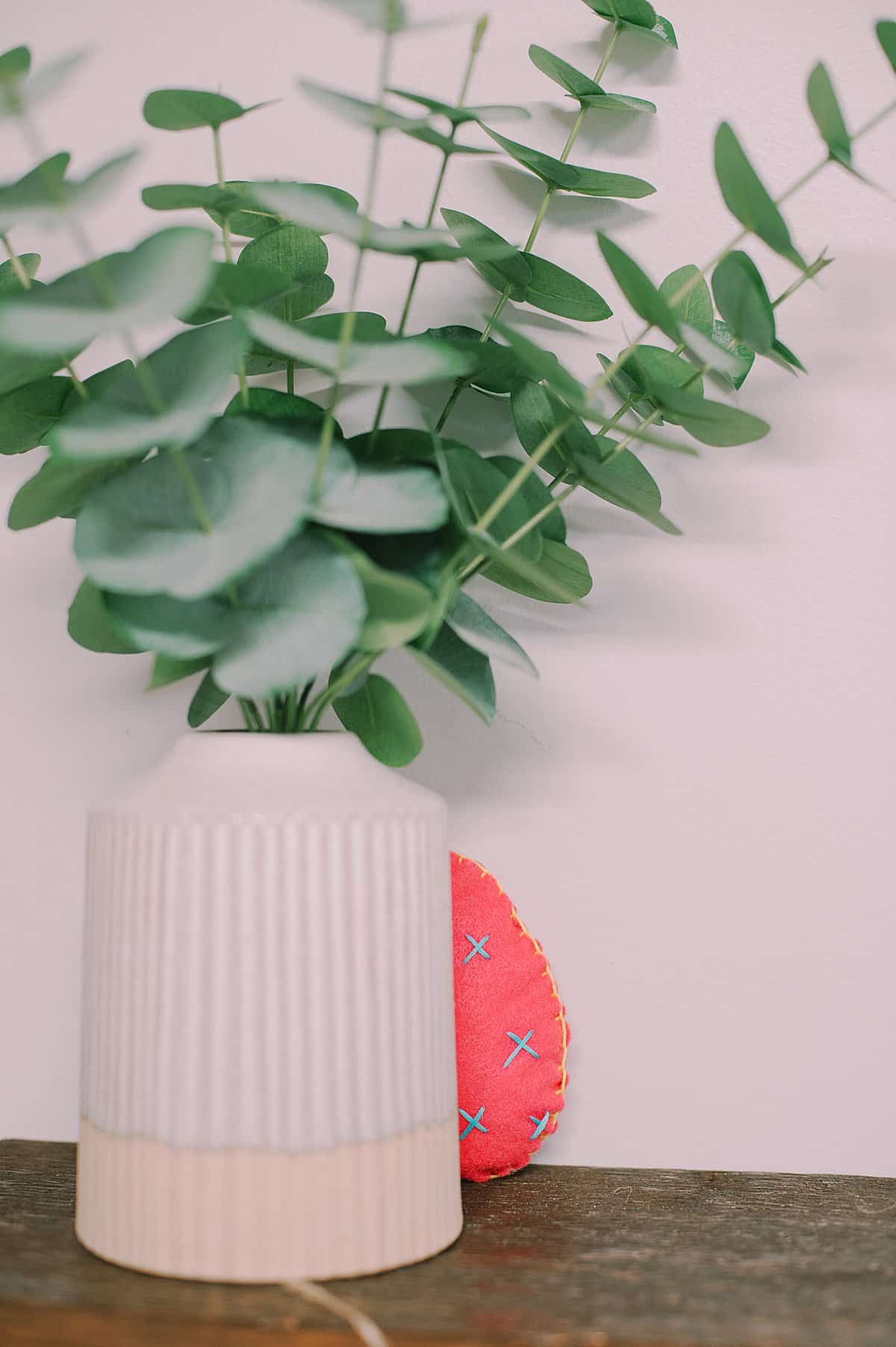 If you're looking for an alternative to typical easter eggs, these felt eggs might be perfect for you!
They are easy to make, give you the perfect excuse to practice your embroidery stitches, and are completely customizable.
You can make them in any color, size, and design you want. Plus, kids love to play with them when they're done, too!