**These posts often contain affiliate links. Please see our disclosure policy for details.**
Learn how to make a DIY stuffed bunny in this easy Easter decor sewing tutorial. Use upcycled clothing as fabric and make a cute kids' stuffy!
Stuffed animals are one of most kids' favorite things. They're cute, cuddly, and perfect for playing make-believe. And they are surprisingly easy to make too!
Today we will make a DIY Stuffed Bunny from an old upcycled shirt. All you need is a template for the shape of your bunny and you're on your way to making your own bunny stuffed animal!
Here's how to make one!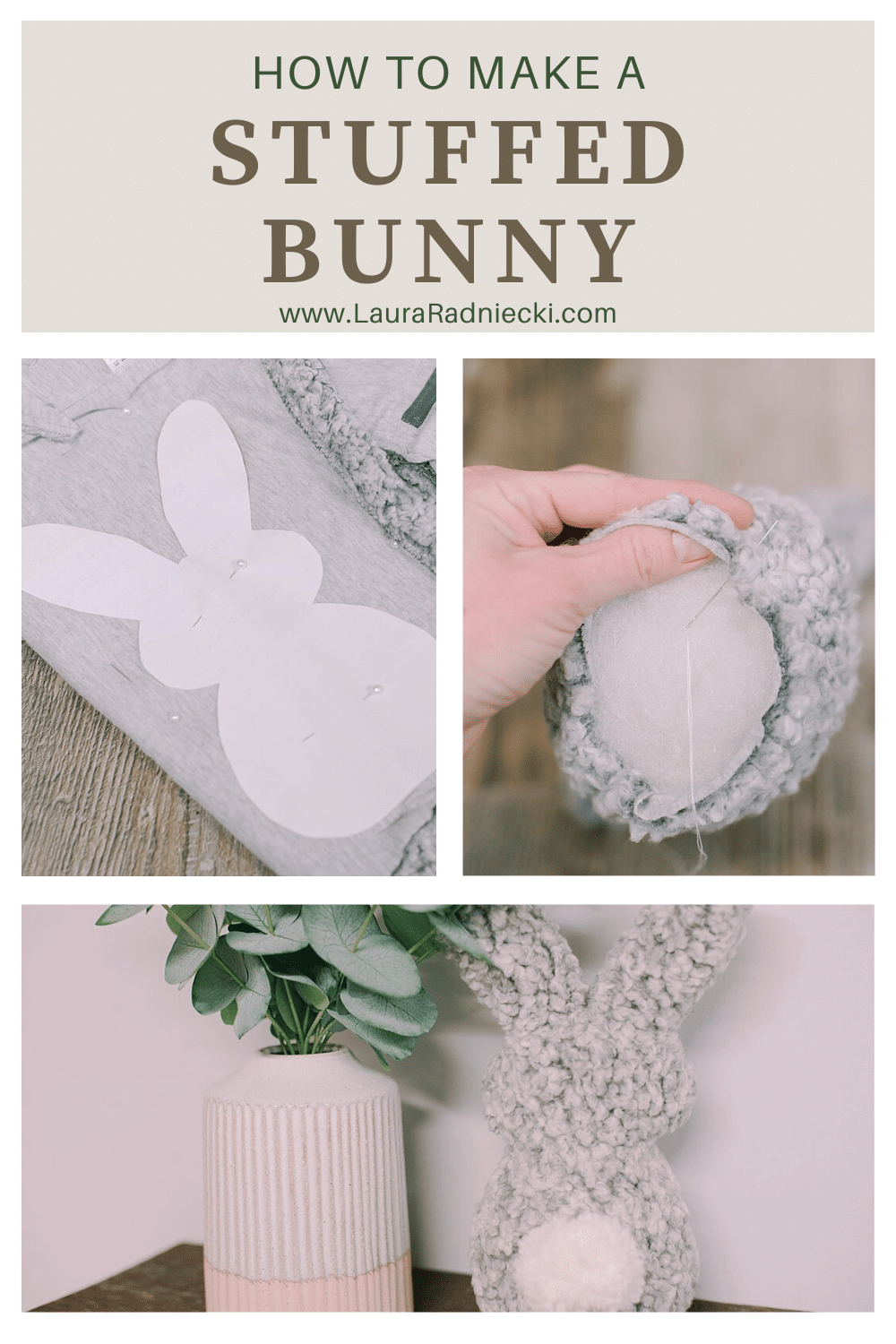 How to Make a DIY Stuffed Bunny
Step 1: Gather Supplies
Supplies Needed:
Fabric – old clothing is a great way to upcycle fabric
Scissors
Sewing Machine
Bunny Template – found in our free Resource Library!
Pins
Fabric Marker with Disappearing Ink
Needle and Thread
Yarn
Embroidery Floss
Step 2: Cut out the bunny template from the resource library.
Step 3. Place the bunny template over two layers of fabric (with the good sides together).
Pin it in place and trace around the outside edge of the template.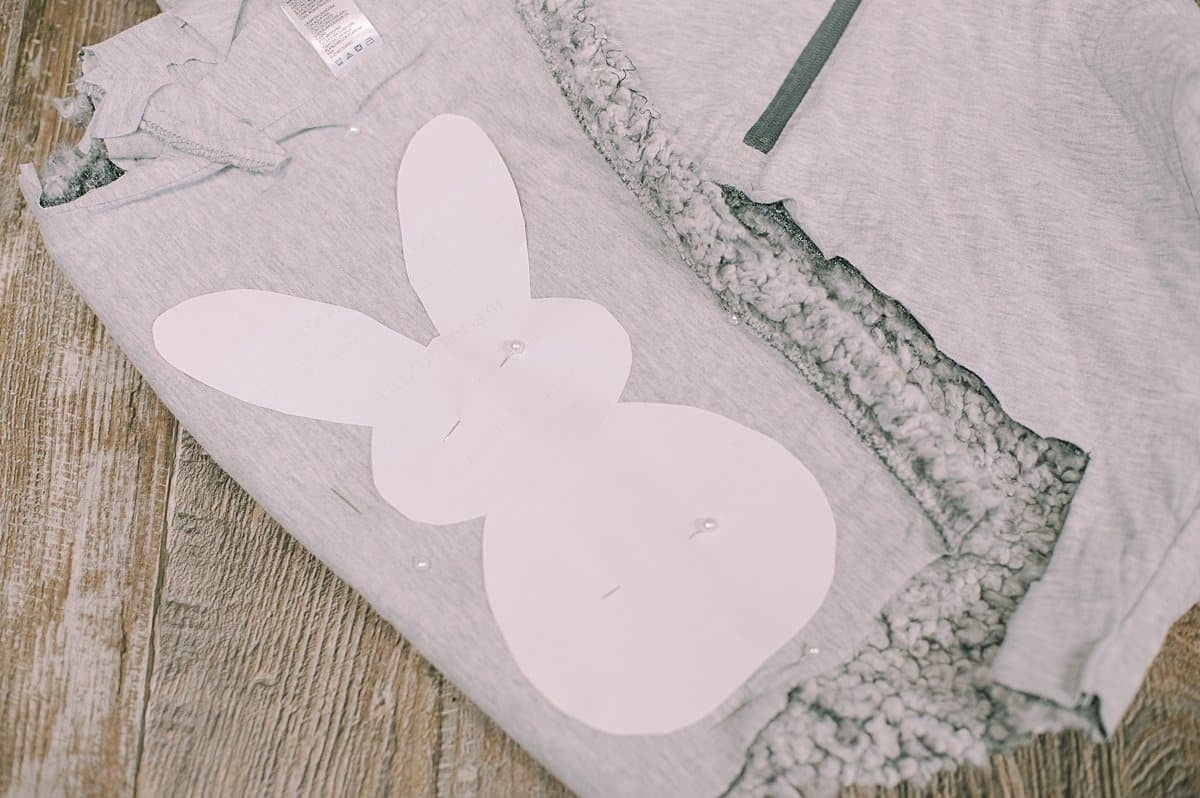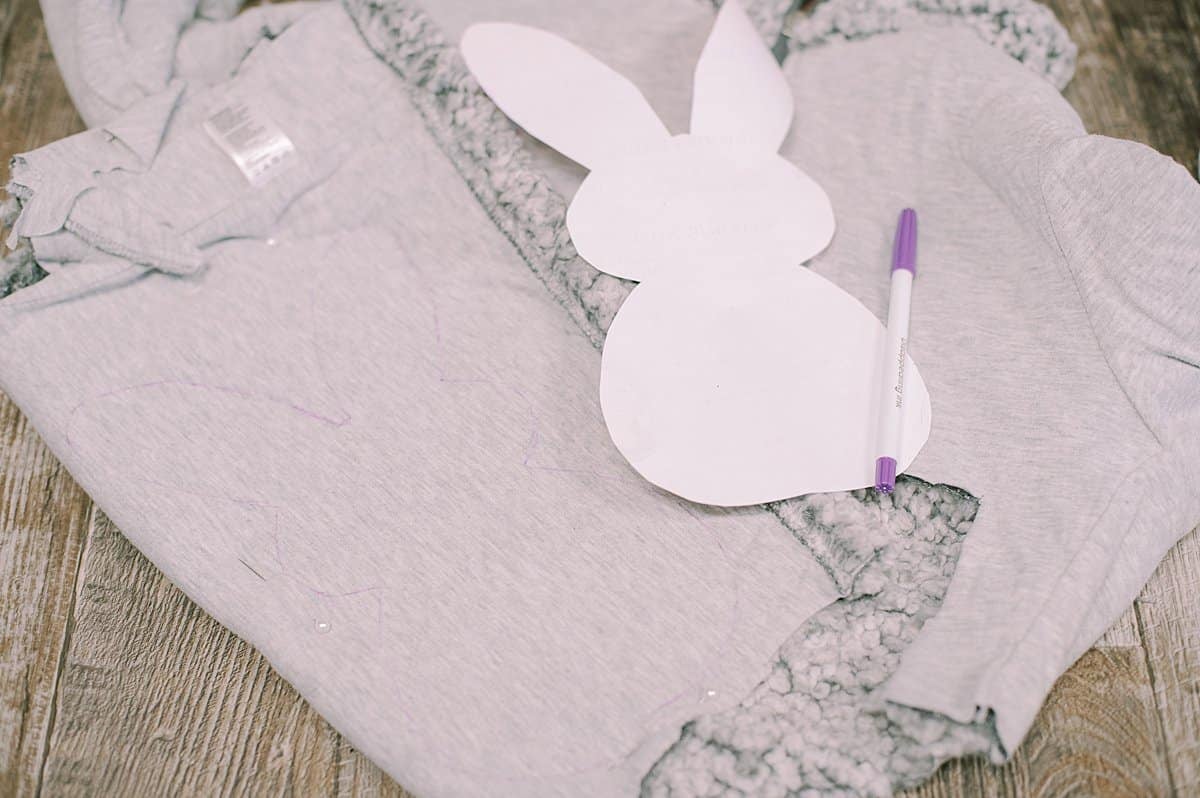 Step 4. Sew around the bunny outline, leaving the bottom open for stuffing.

Step 5. Cut around the bunny shape,1/4″ from the stitched seam.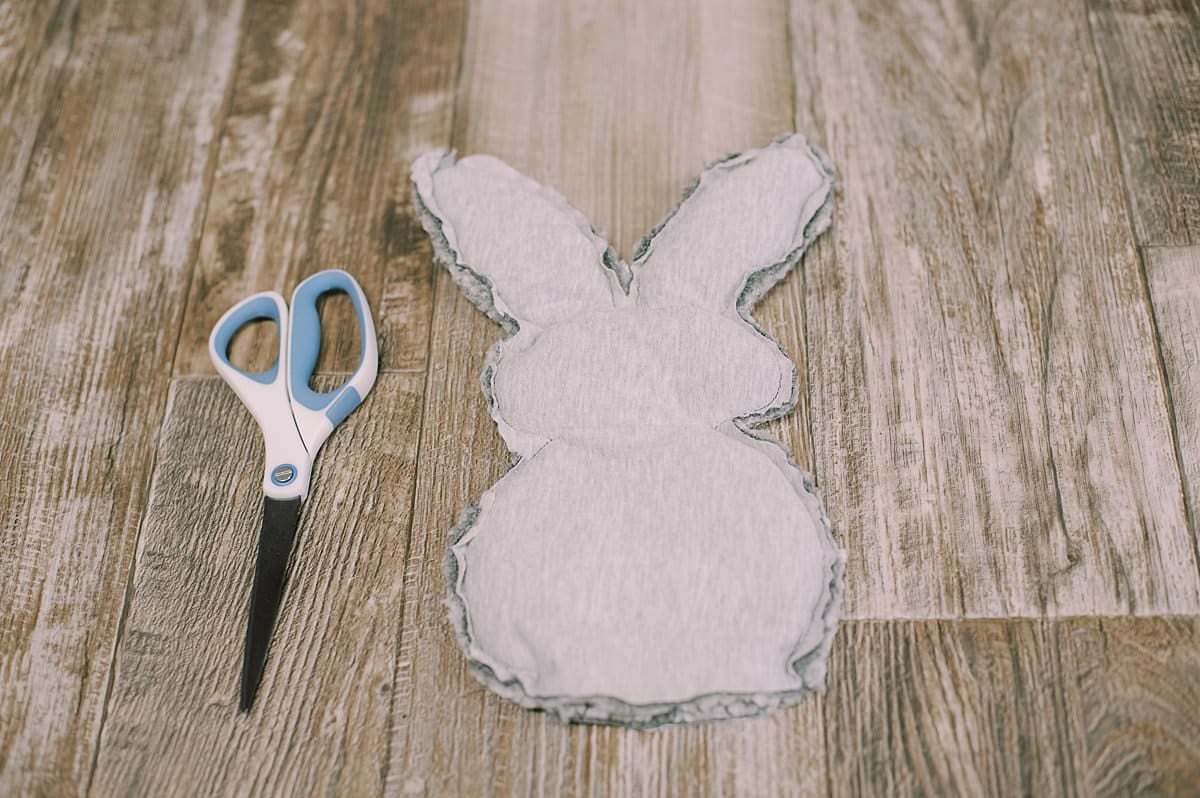 Step 6. Turn the bunny right side out.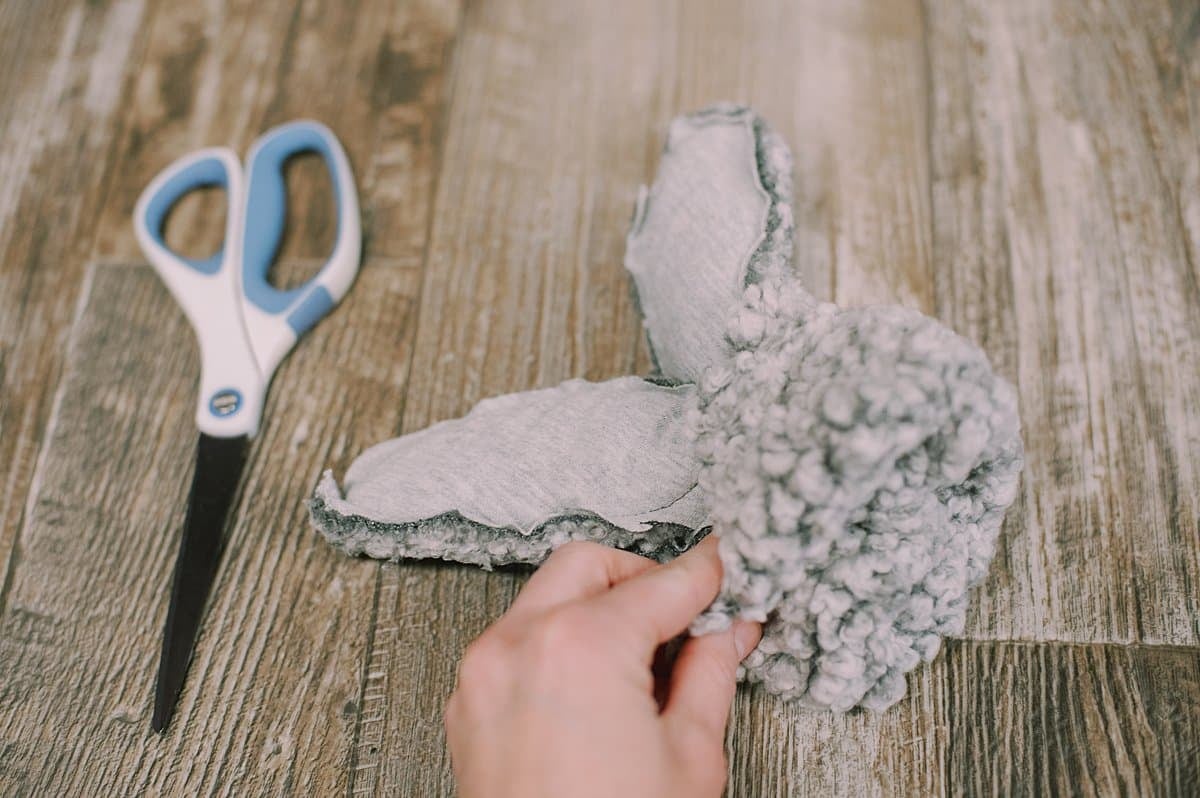 Use your fingers or the eraser end of a pencil to push the ears out.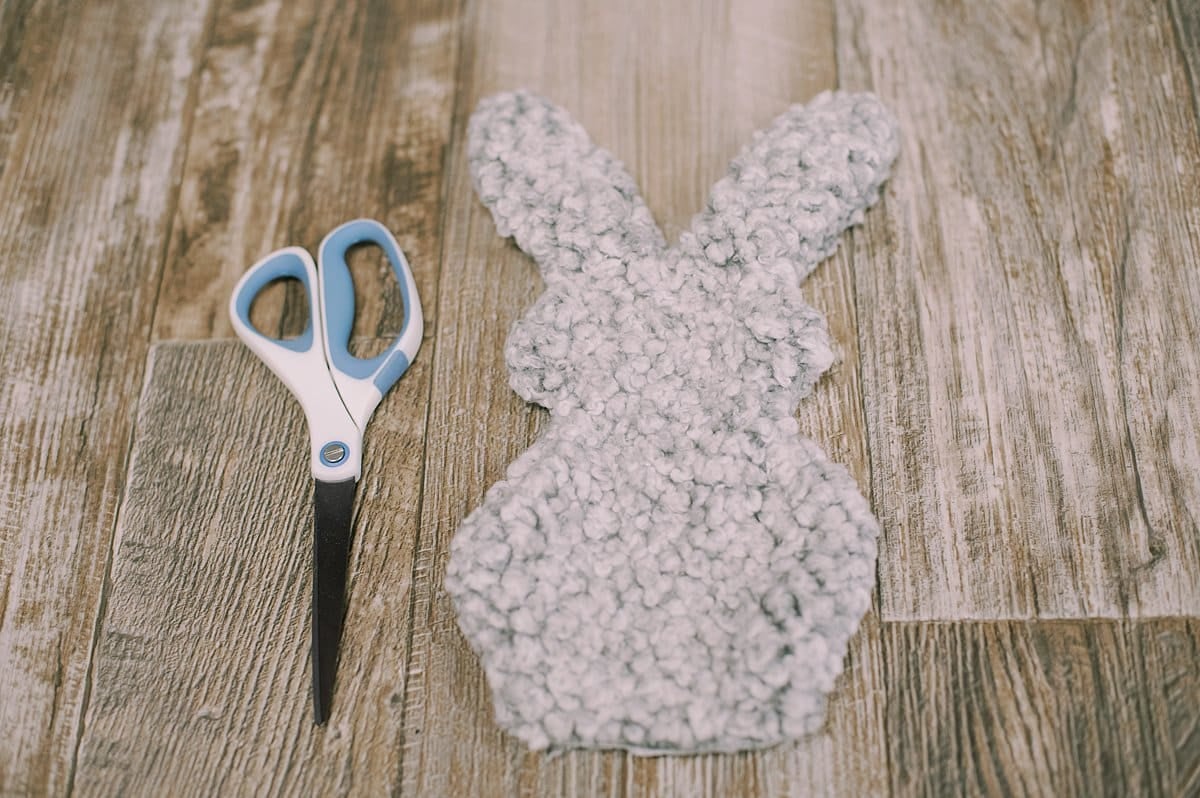 Step 7: Stuff the bunny with polyfill or fiber fill.
If you wanted to make an eco-friendly bunny, you could use old fabric scraps for stuffing.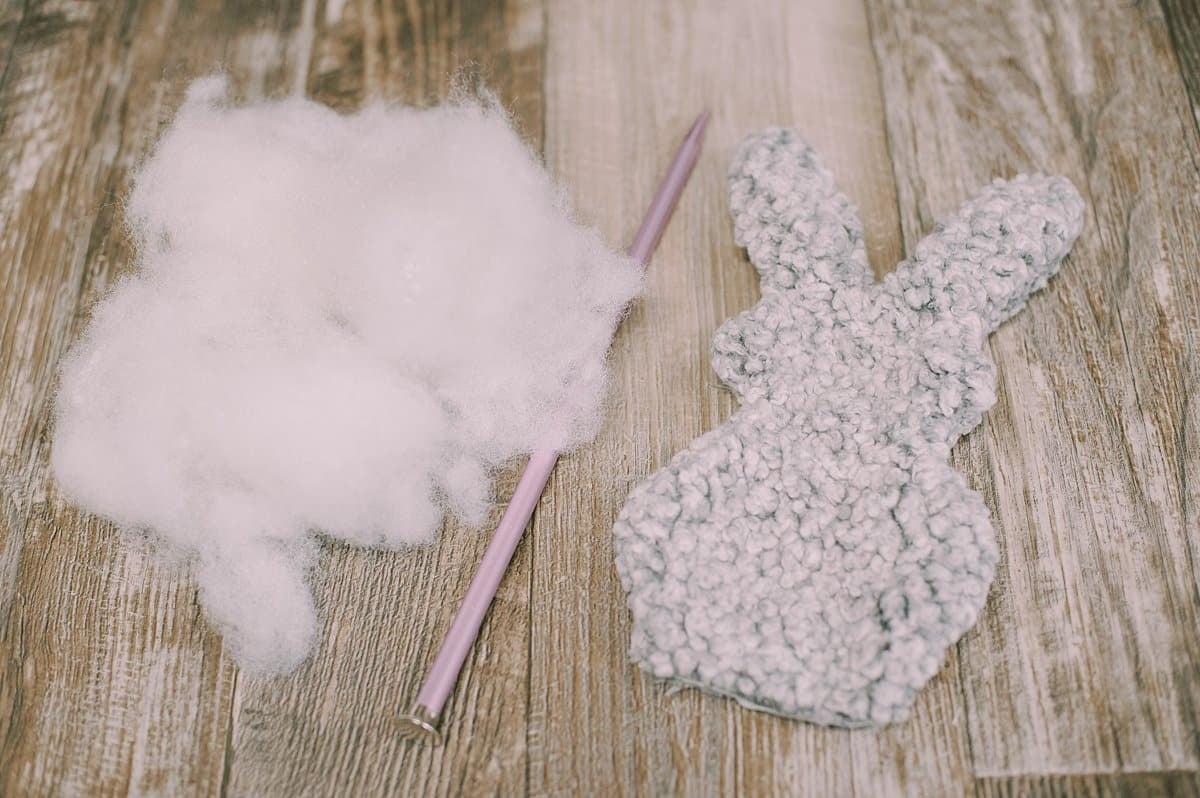 Use your finger or the eraser end of a pencil to push the stuffing all the way up into the ears.
Continue to fill the bunny until it's filled yet still squishy.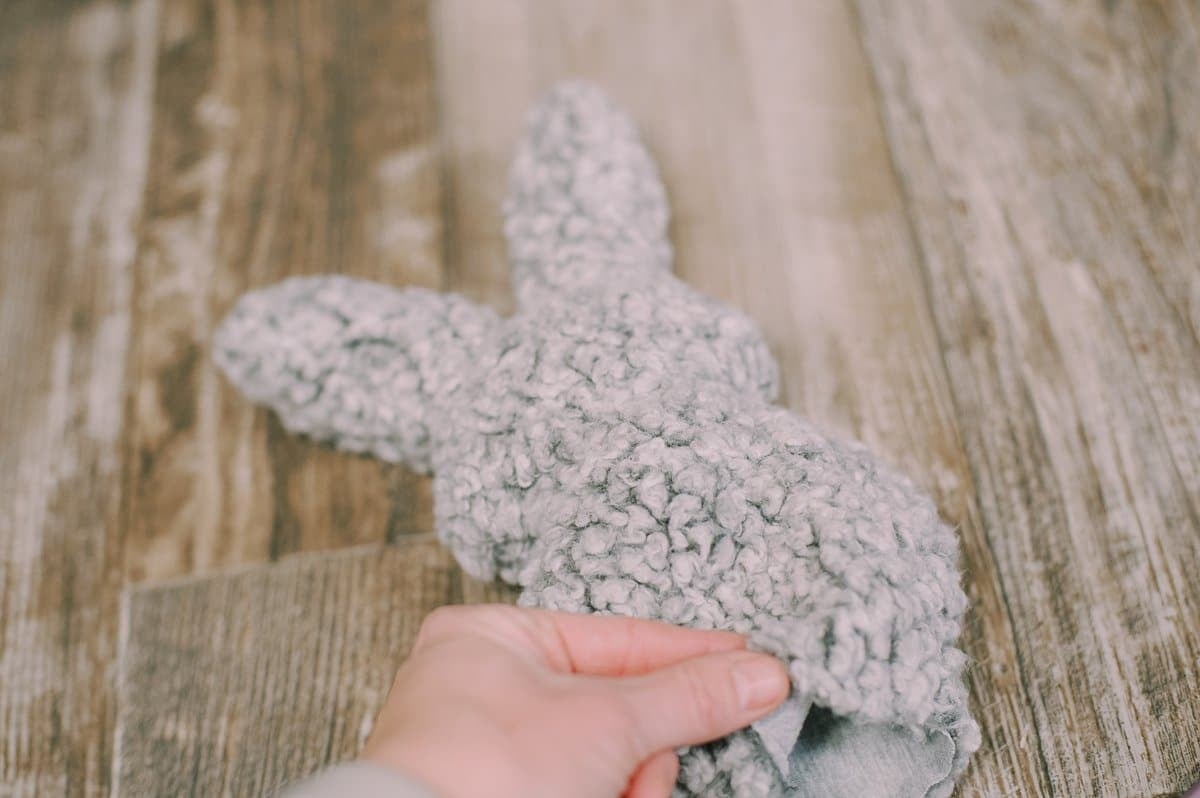 Step 8. Use a needle and thread to close up the hole in the bottom of the bunny with an invisible ladder stitch.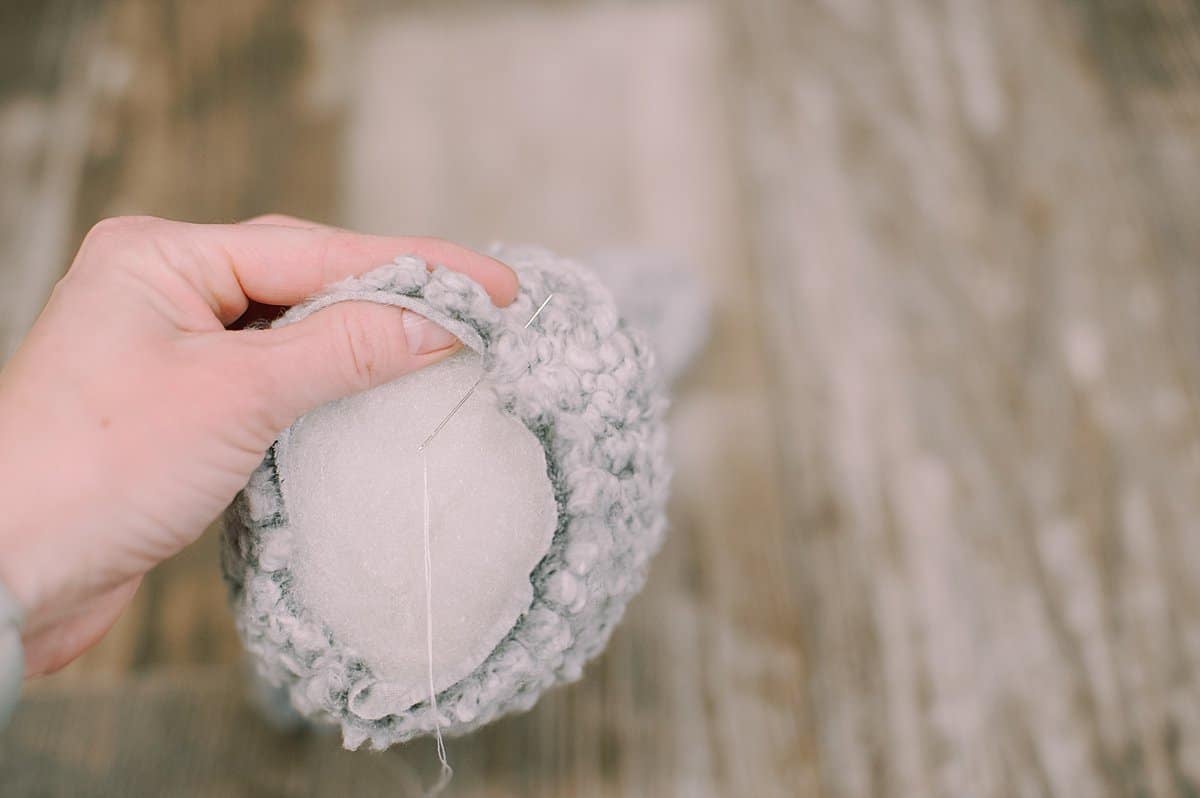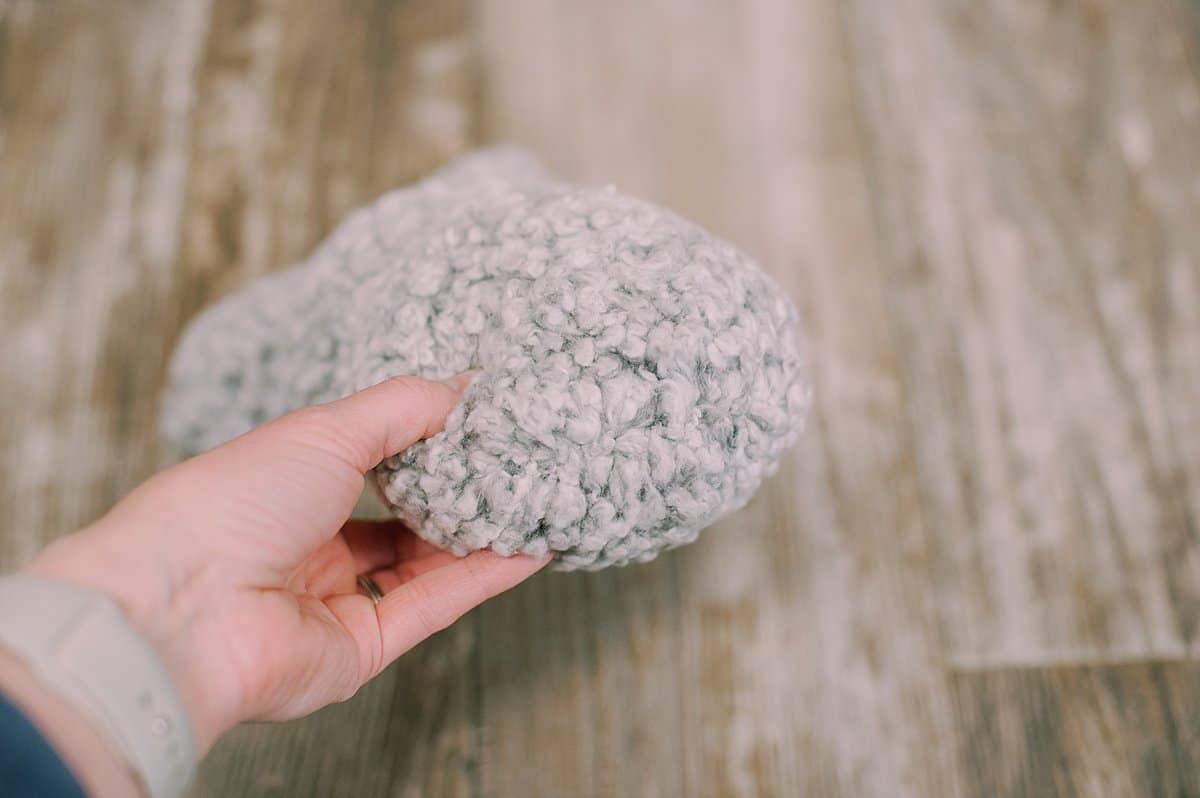 Your bunny's body is done!
Now onto the tail…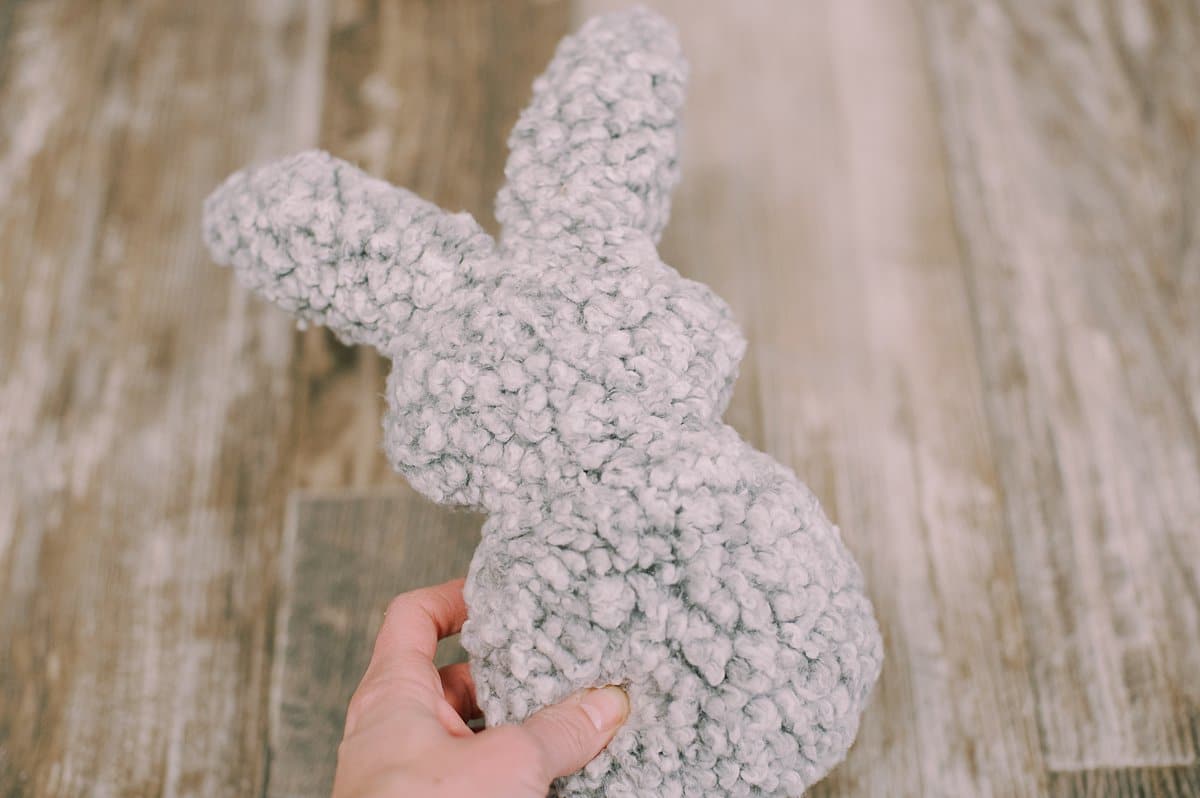 Step 9: Make a yarn pompom for the bunny's tail.
If you want to use a premade pompom, you can sure do that.
Otherwise, you can make a yarn pom and sew it onto the back of the bunny as a fuzzy tail.
This yarn pom pom is made with this tutorial that shows making pompoms by hand, and it works great.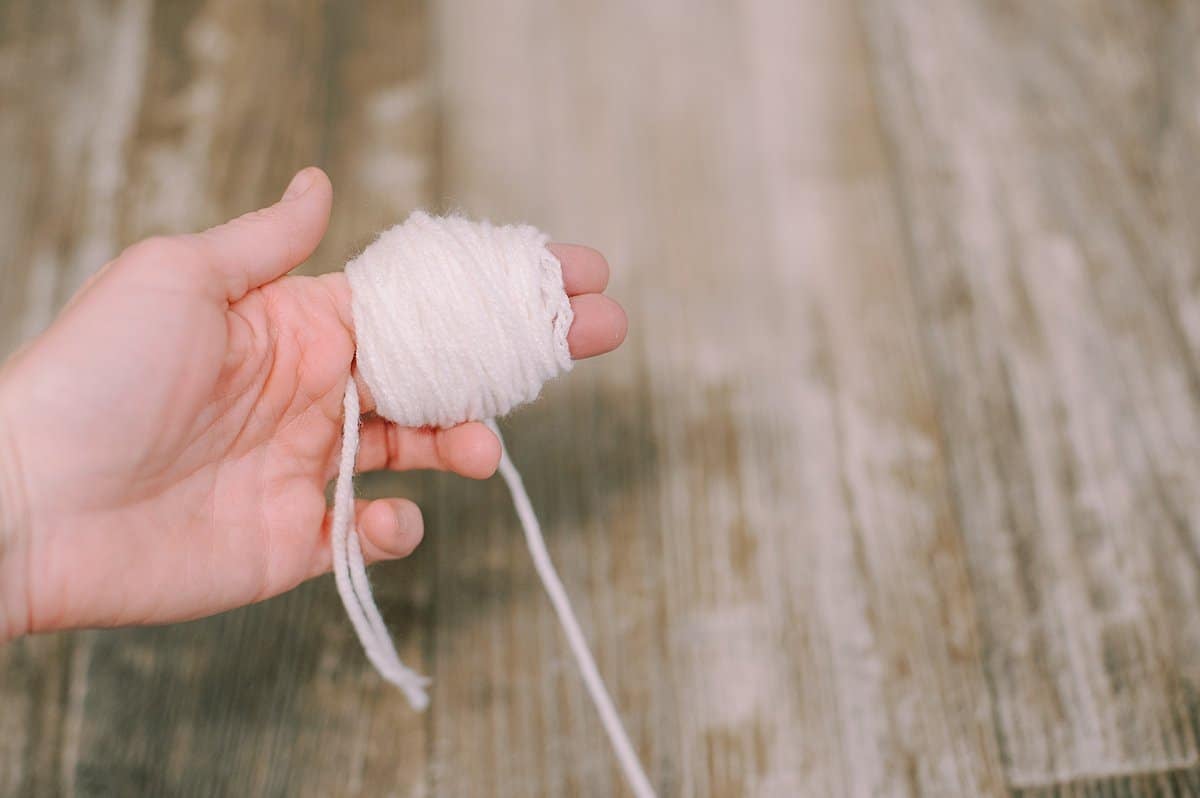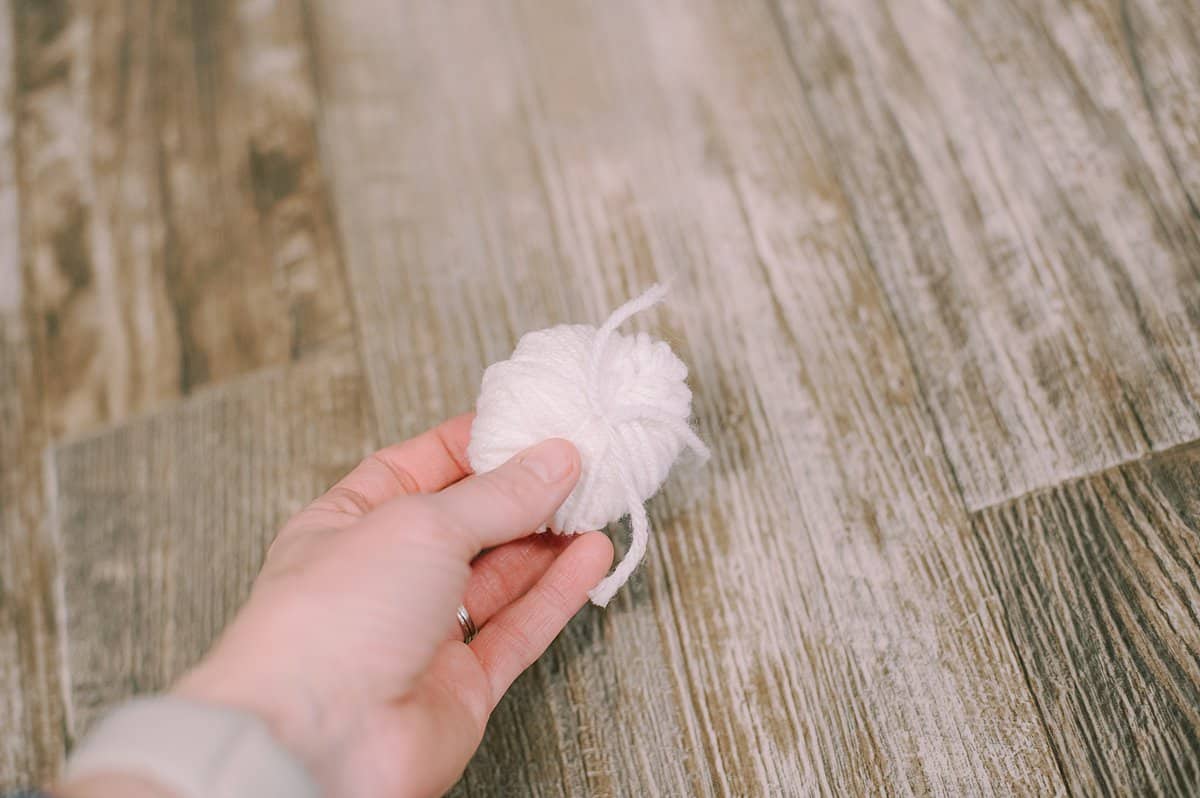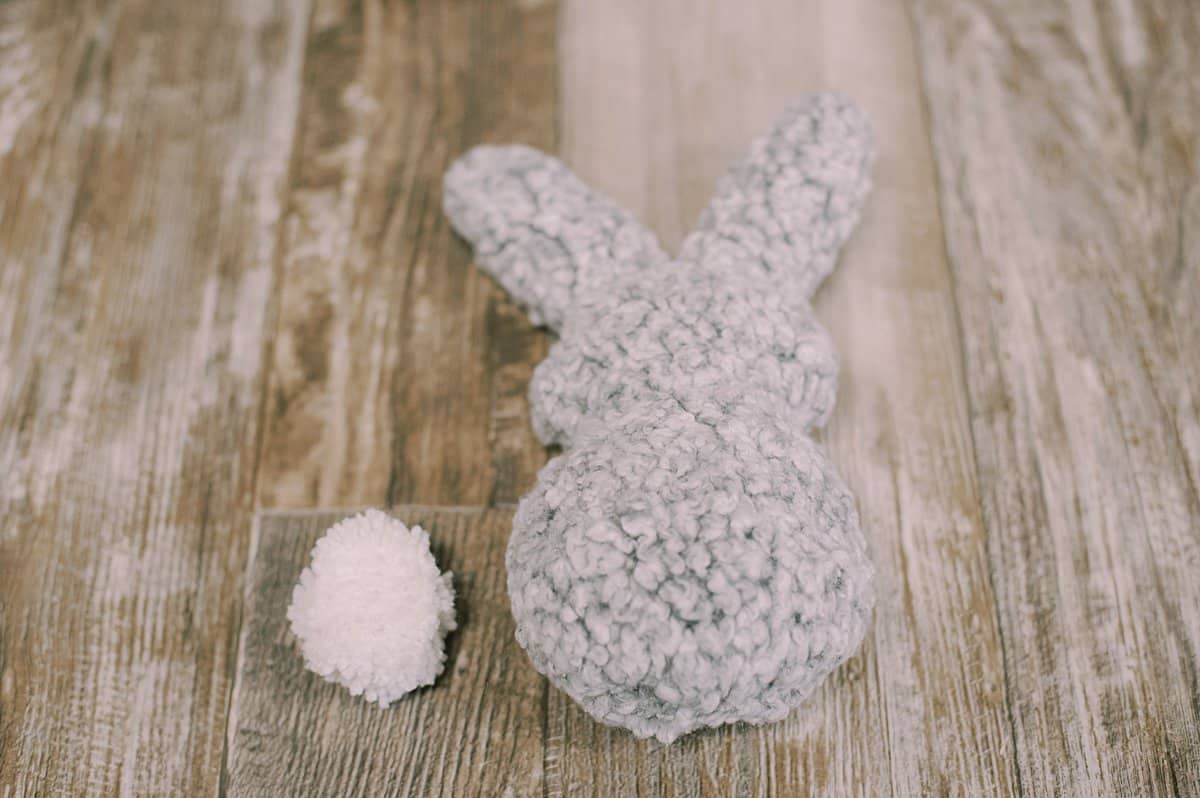 Step 10. Sew the pompom to the bunny using a needle and thread or embroidery floss.
I used embroidery floss to sew the tail to the bunny because I wanted to add a little extra durability and strength.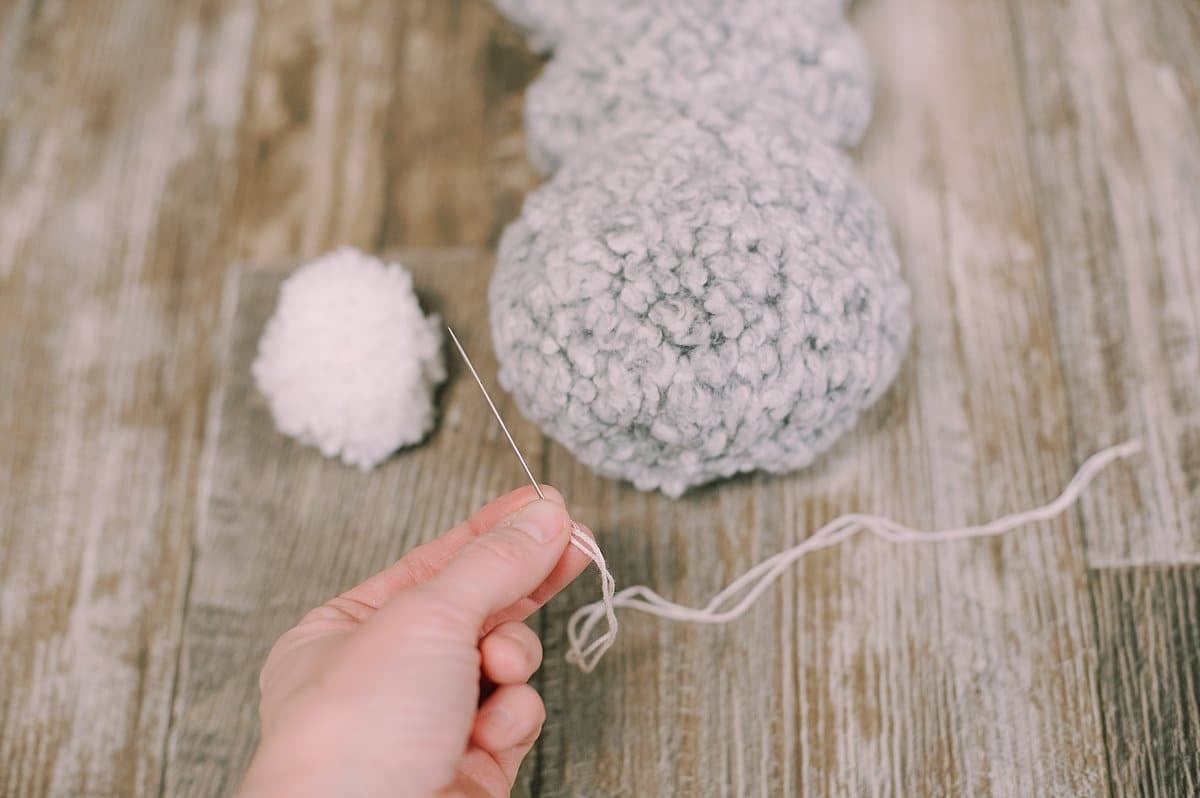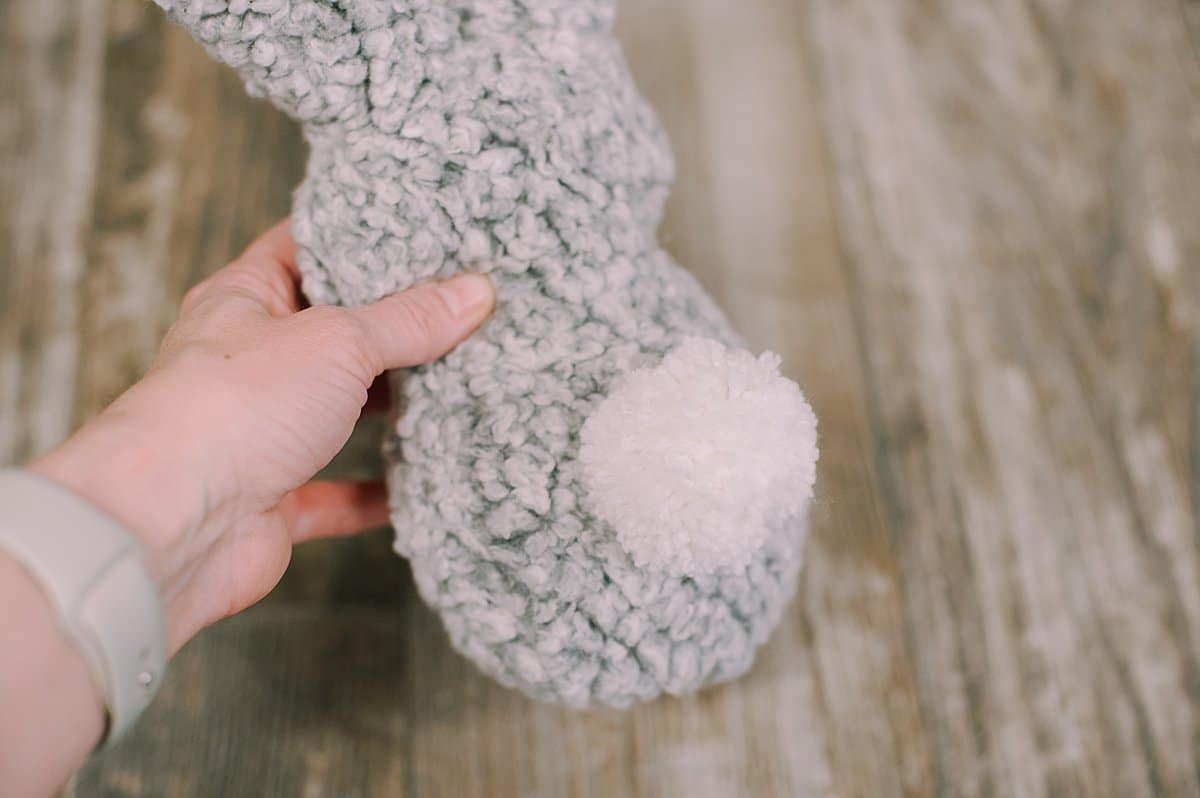 Your DIY stuffed animal bunny is done!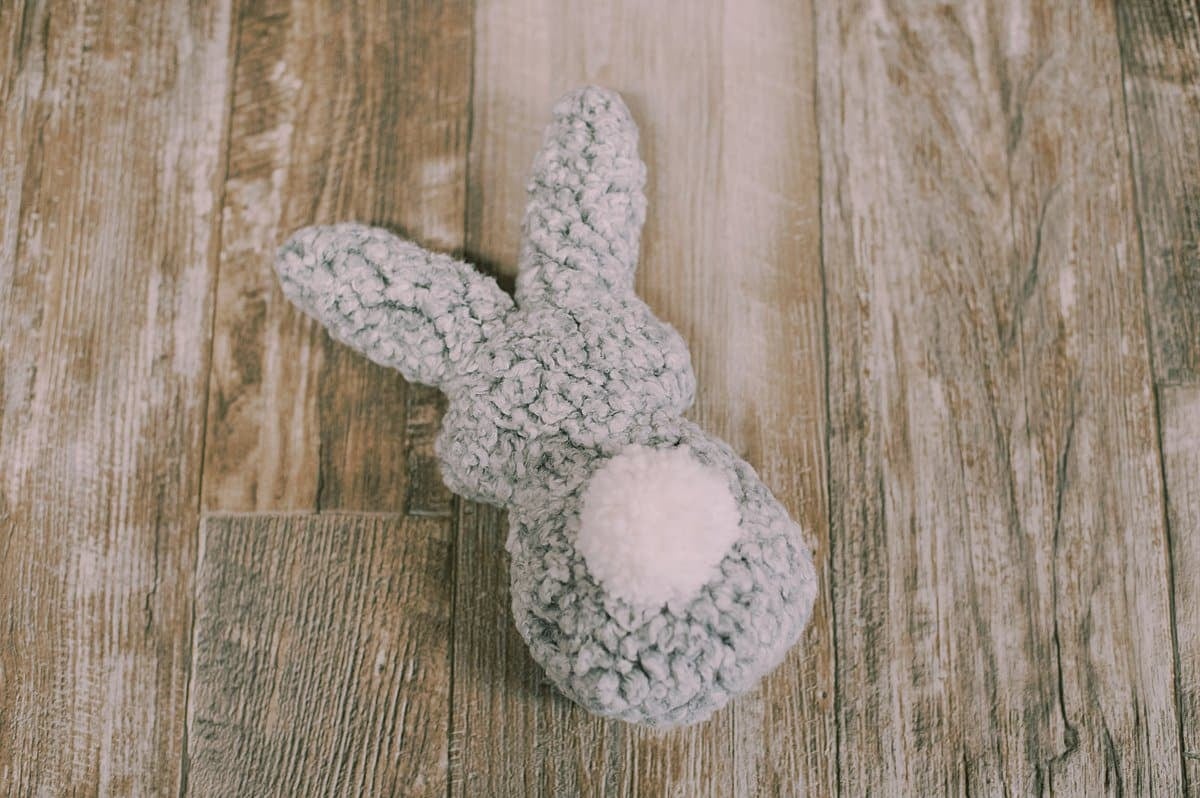 If you left the open turn hole for stuffing the bunny on the side, instead of on the bottom, you could even add weighted beads to the bottom base of the bunny, which would help it stand upright once it's finished.
This bunny just has the stuffing inside, and it has a tendency to tip over if not leading against something.
But it's perfectly squishy and cozy, and my daughter loves it!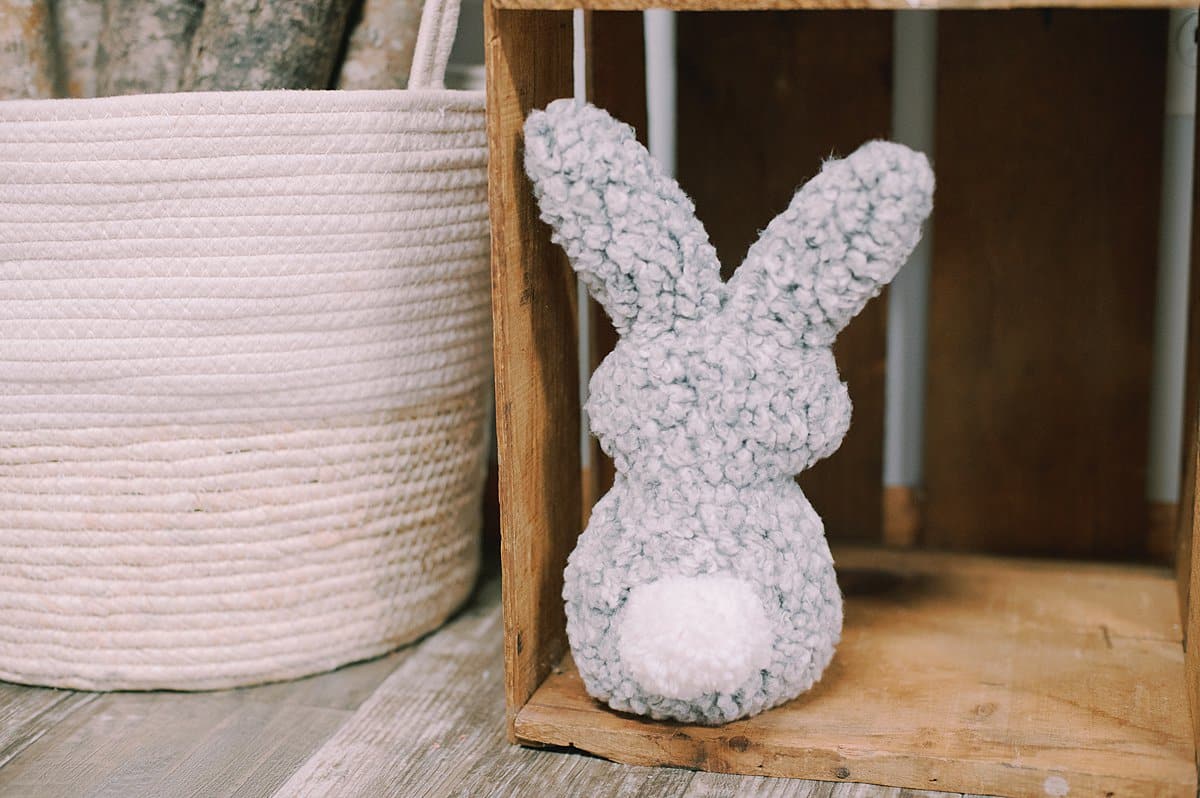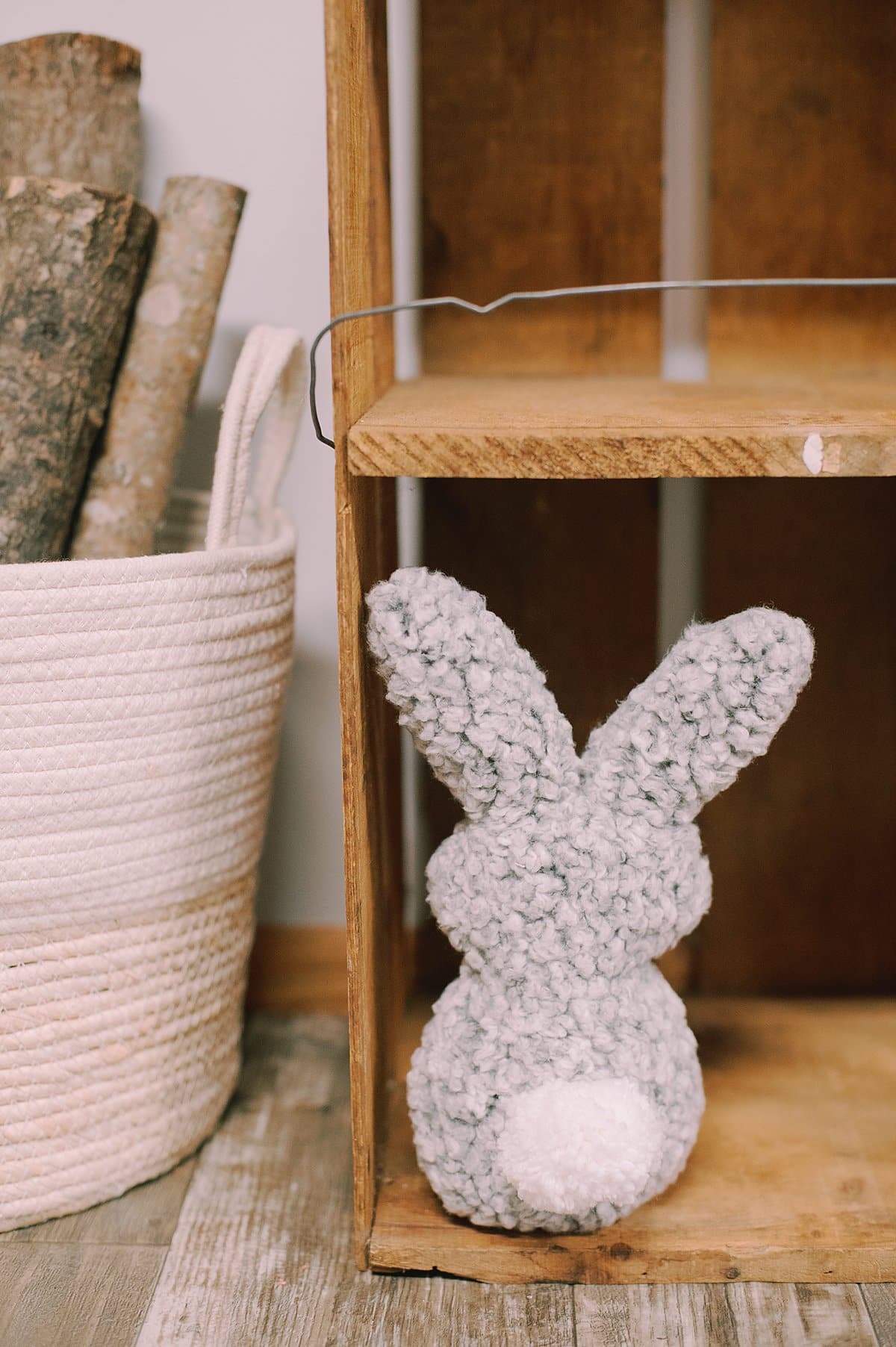 Making DIY stuffed animals is really as simple as having an outline shape to use – that's the hardest part!
Then you sew, cut out, and stuff the animal shape, and you're left with a quirky, cute kids' stuffy that's ready for someone to love on it!