**These posts often contain affiliate links. Please see our disclosure policy for details.**
Learn how to make pompom-covered easter eggs in this easy kids' craft idea. Simply hot glue little pompoms onto a plastic easter egg!
Easter is all about eggs, and lots of people are looking for alternatives to dyeing Easter eggs.
We've got a fun, easy alternative to traditional egg dyeing.
Today, we're going to make pompom-covered Easter eggs – we are going to use hot glue to glue poms to the outside of a plastic Easter egg. (The plastic easter egg is probably the most iconic type of easter egg ever!)
Here's how to make them!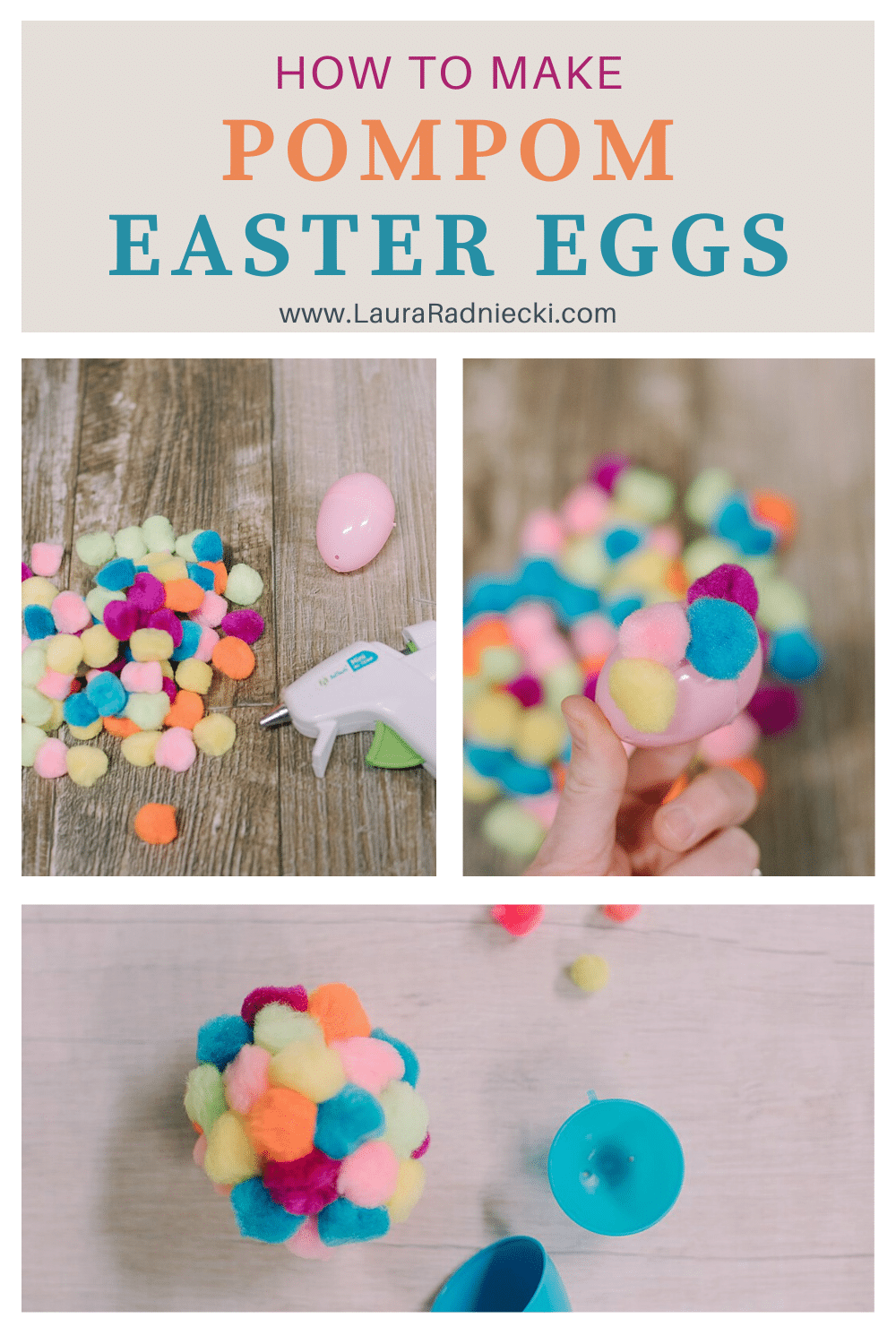 How to Make Pompom-Covered Easter Eggs
Step 1: Gather Supplies
Supplies Needed: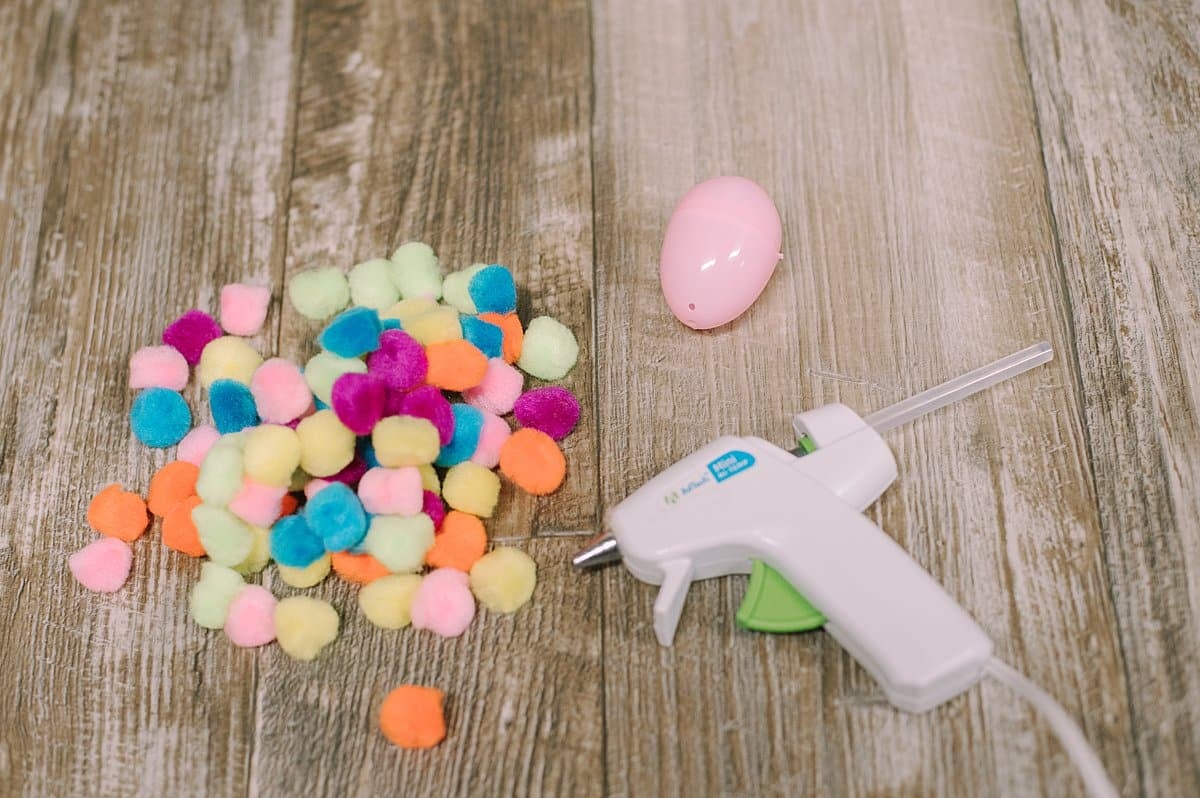 Step 2: Glue the two pieces of the plastic egg together so it won't open up.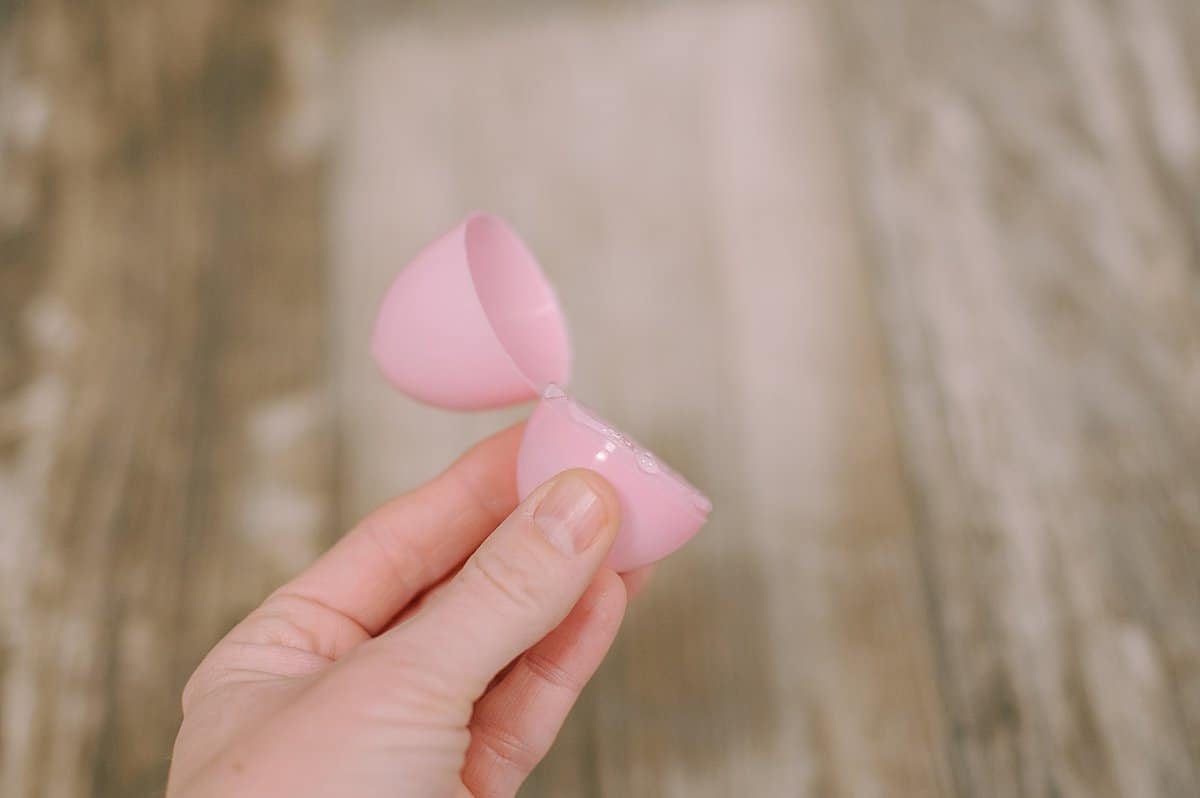 Step 3: Hot glue pompoms around the outside of the plastic egg.
Stagger the colors for maximum variety.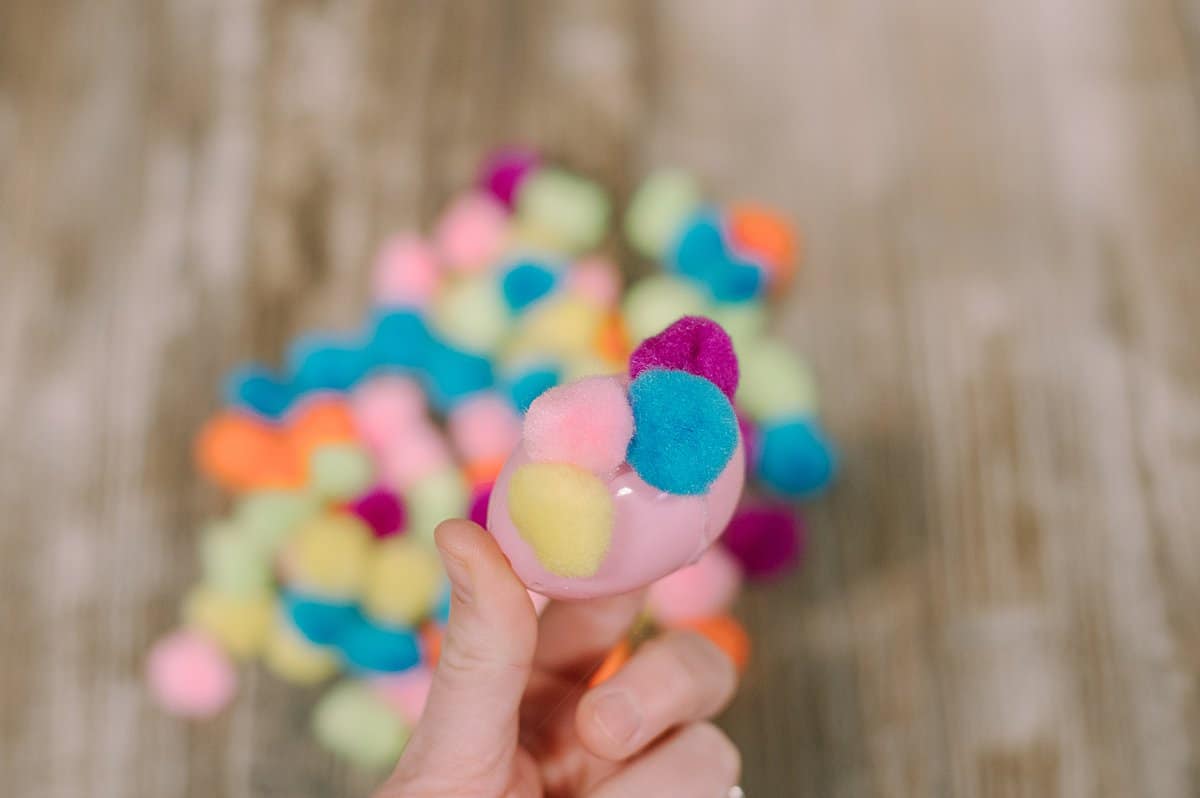 Step 4. Keep gluing more pompoms onto the egg until the entire outside is covered.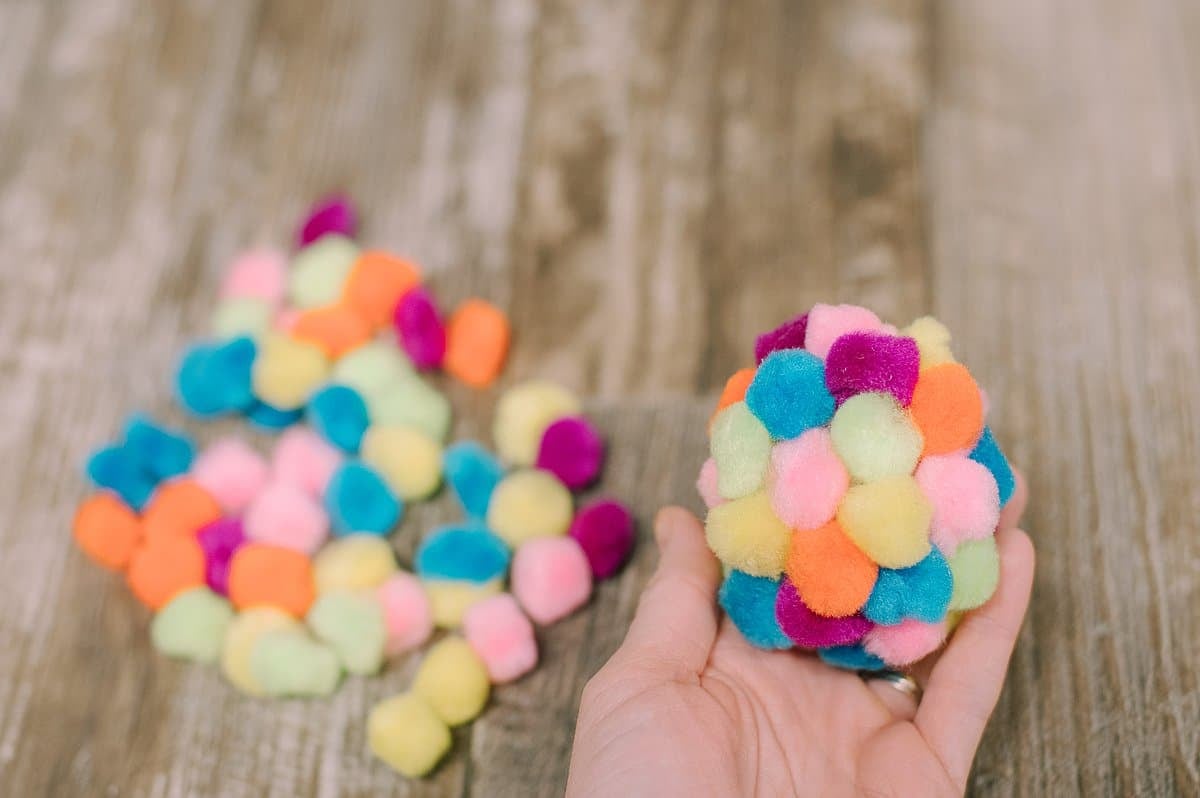 That's it! Your pompom covered easter egg is finished!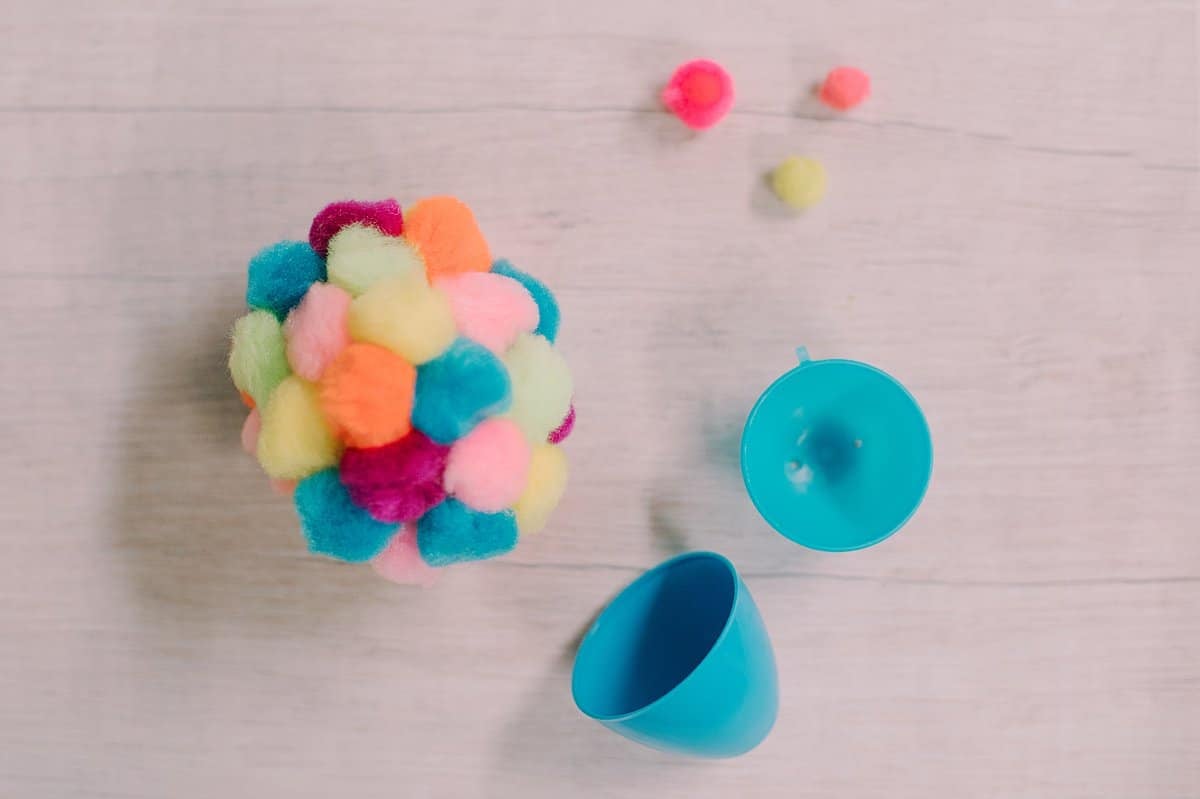 This is a great Easter craft for kids, as long as you do the gluing (or they're old enough to do it carefully).
Pro Tip: These silicone fingertip protectors work great for keeping little fingers out of the hot glue too!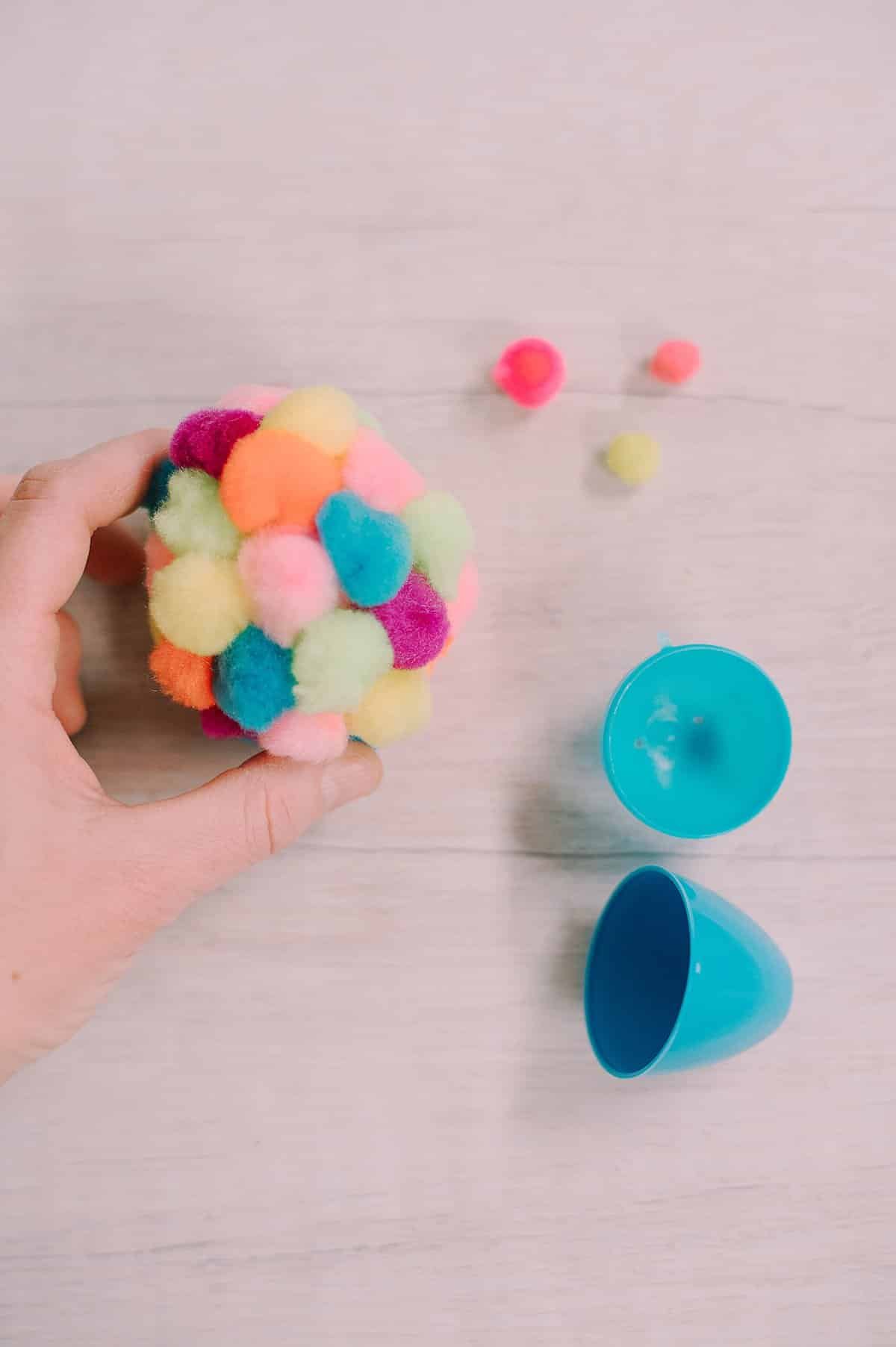 Try a new spring craft for Easter this year – put a spin on the usual plastic easter eggs!
Your kids will think it's fun to stick pompoms onto the egg and watch it get covered up until you can't see it anymore.
The finished pompom-covered easter eggs make fun squishy balls to toss around, and you could even use them to do an egg hunt too!