**These posts often contain affiliate links. Please see our disclosure policy for details.**
Learn how to make a felt easter egg garland in this step-by-step tutorial showing an easy easter decor idea.
What's better than darling easter eggs made of felt with cute embroidery stitches as decoration?
Turning those felt easter eggs into a garland – the perfect Easter decoration for your home!
That's what we're doing today… using twine to string these DIY Easter eggs into a Felt Easter Egg Garland.
Here's how to do it!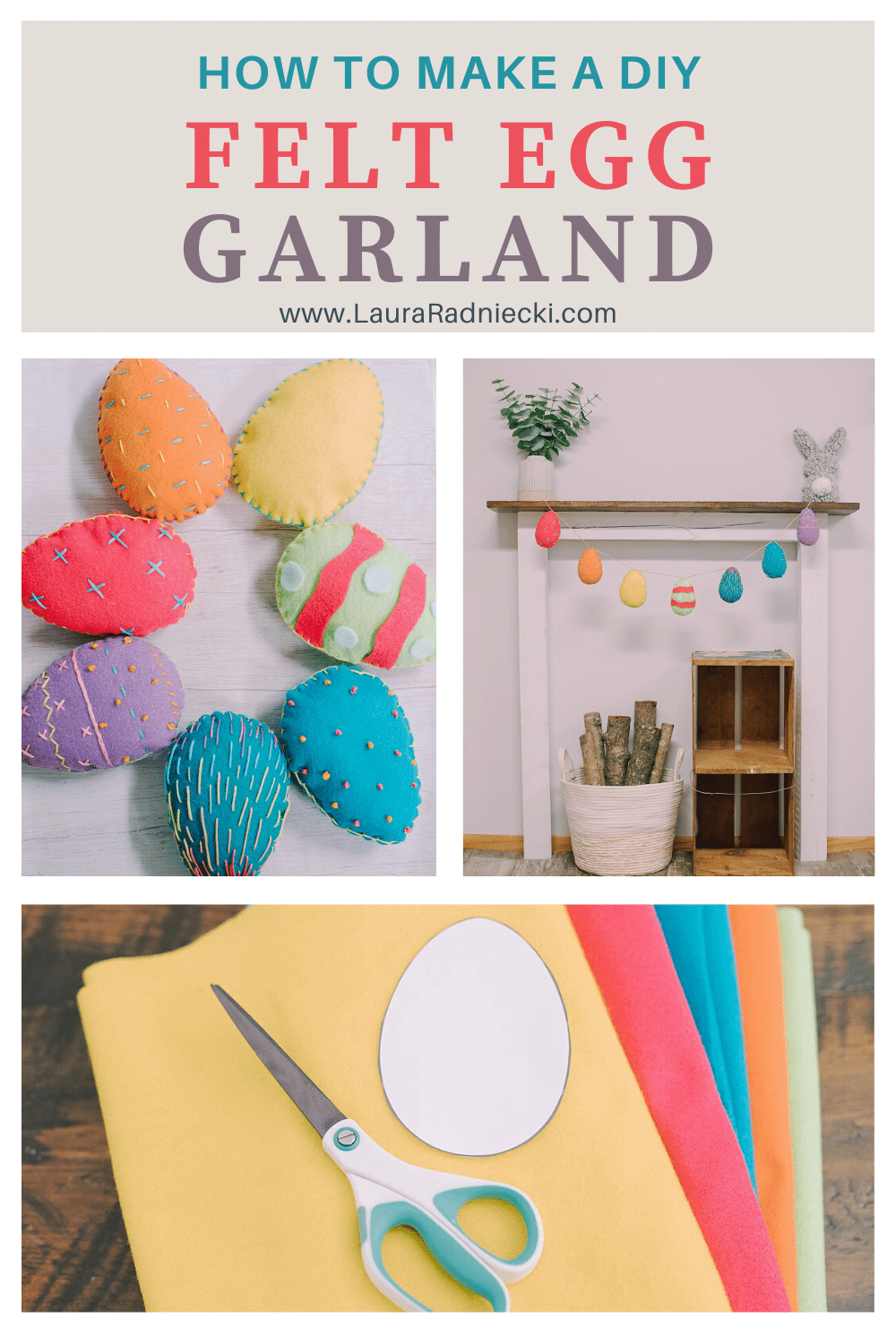 How to Make a Felt Easter Egg Garland
Step 1: Gather Supplies
Supplies Needed:
Felt Easter Eggs – made using this felt easter egg tutorial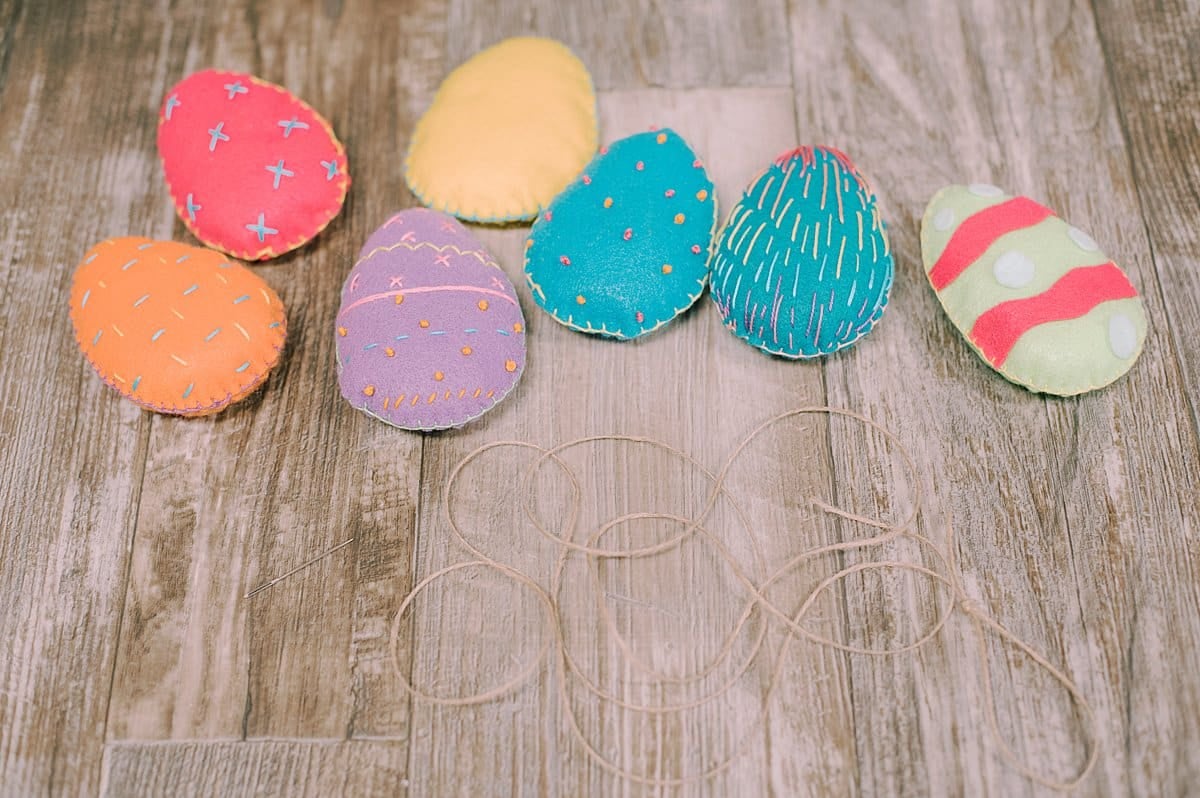 Step 2. Cut a section of twine that's a little bit longer than your ideal garland length.
Tie a loop and knot at one end of the twine.
Step 3. Thread the other end of the twine through the eye of the embroidery needle.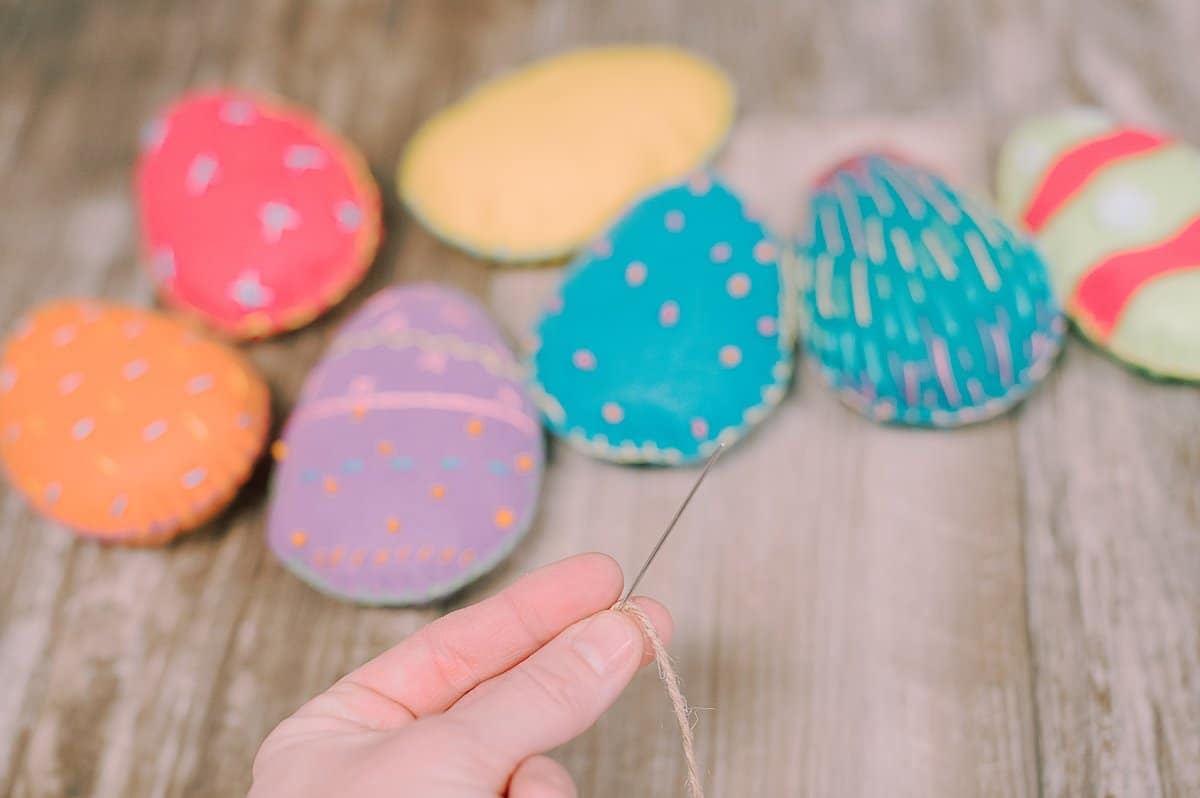 Step 4. Thread felt easter eggs onto twine in your desired order.
I wanted the eggs to make a rainbow pattern, so that's the order I added them to the twine.
Thread the eggs onto the twine using the blanket stitch gaps.
Continue adding all of the eggs.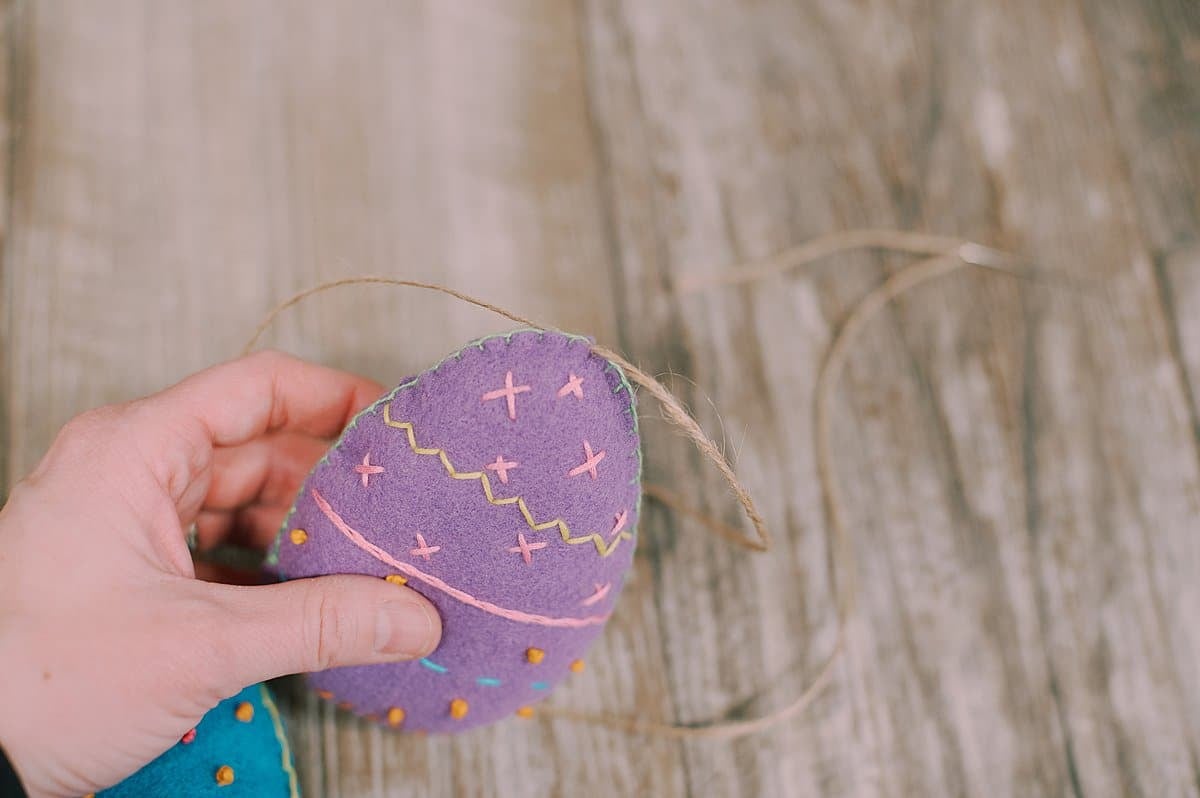 Step 5. Determine how long you need the garland to be.
Step 6. Cut off any excess twine, and tie another loop at the opposite end.
Now you're ready to hang up your new Easter garland!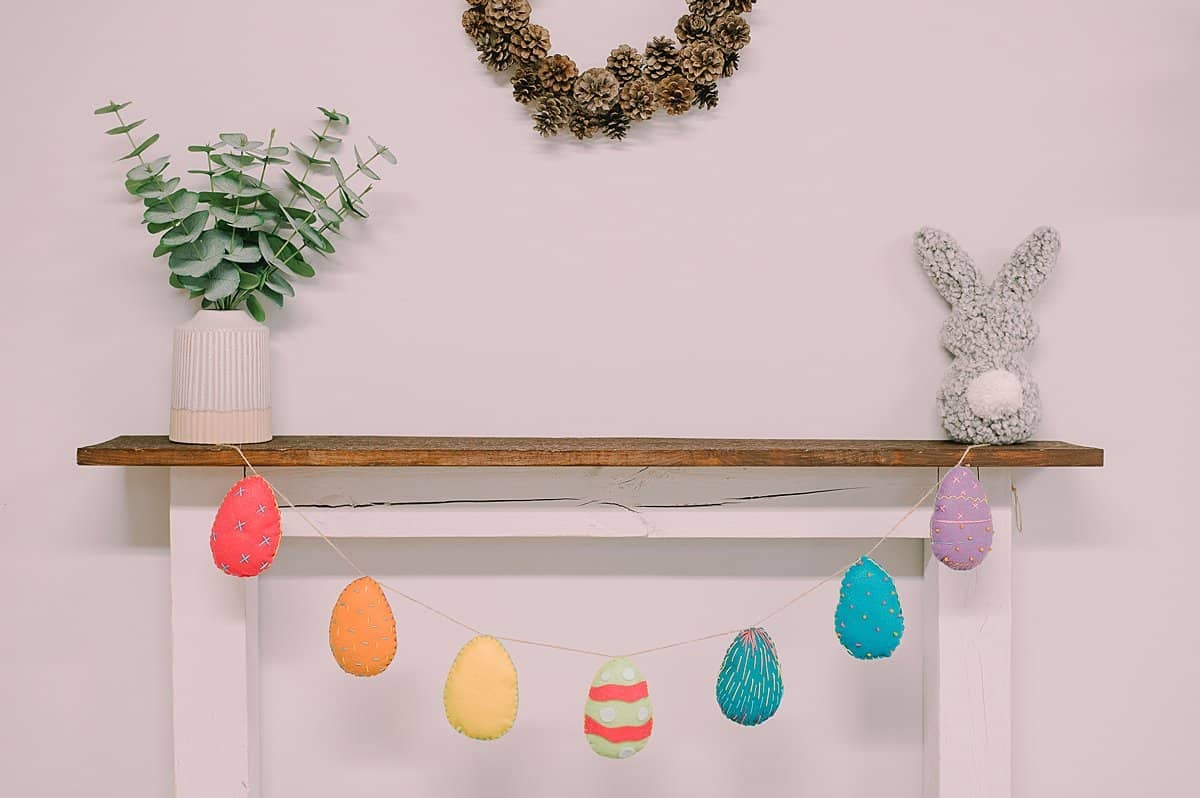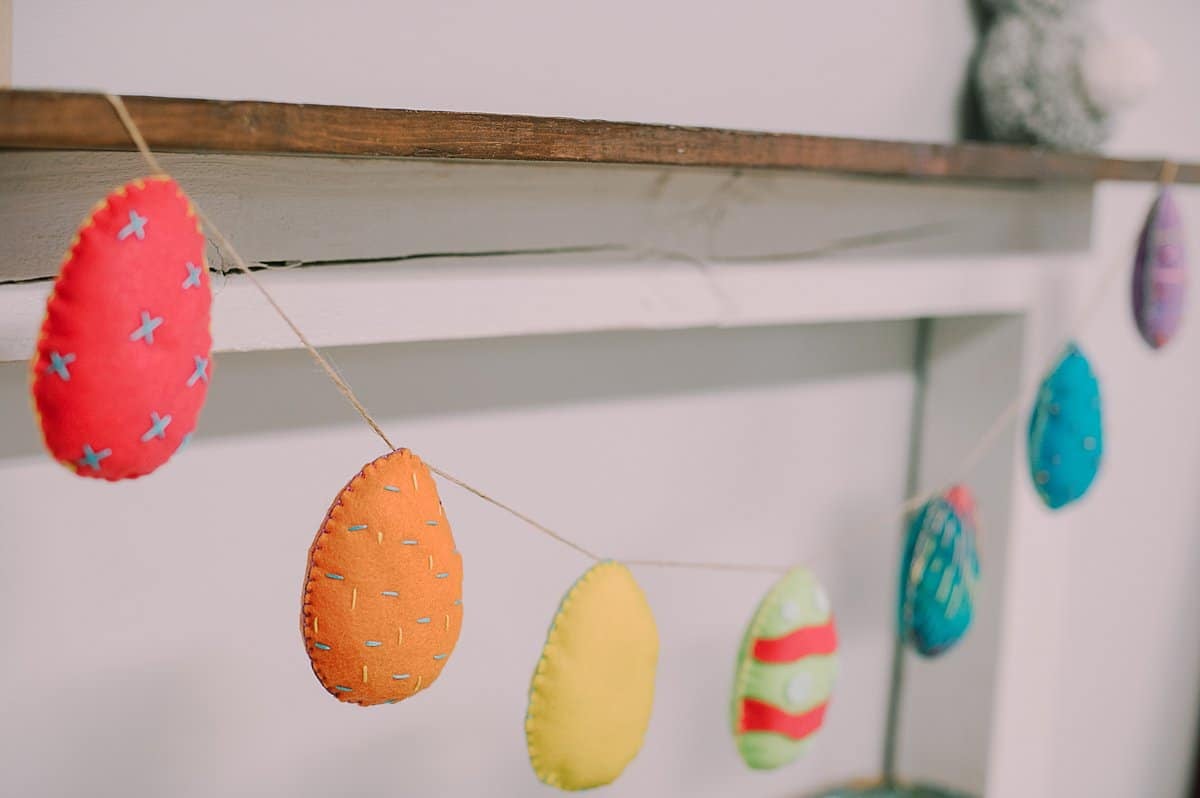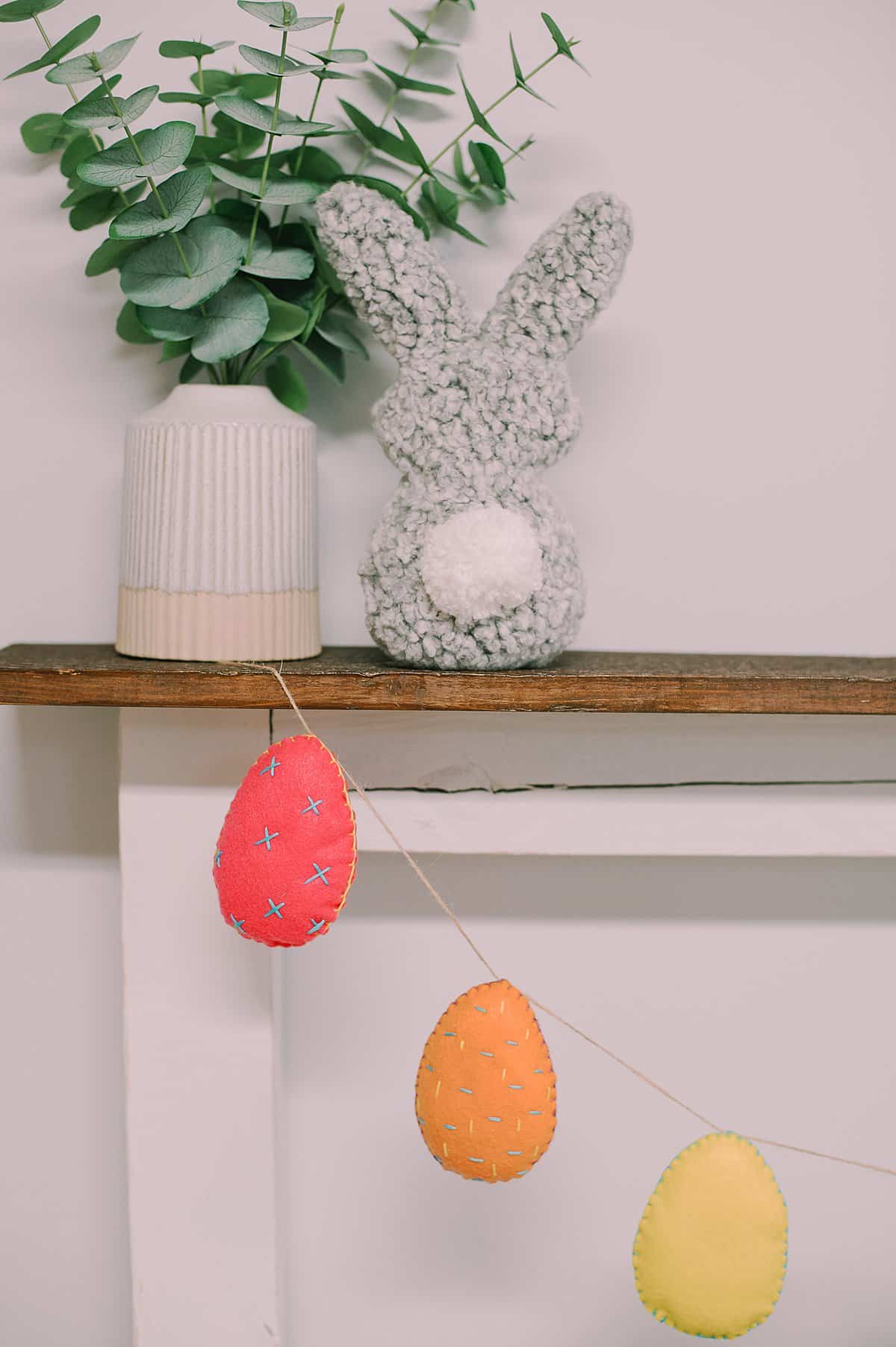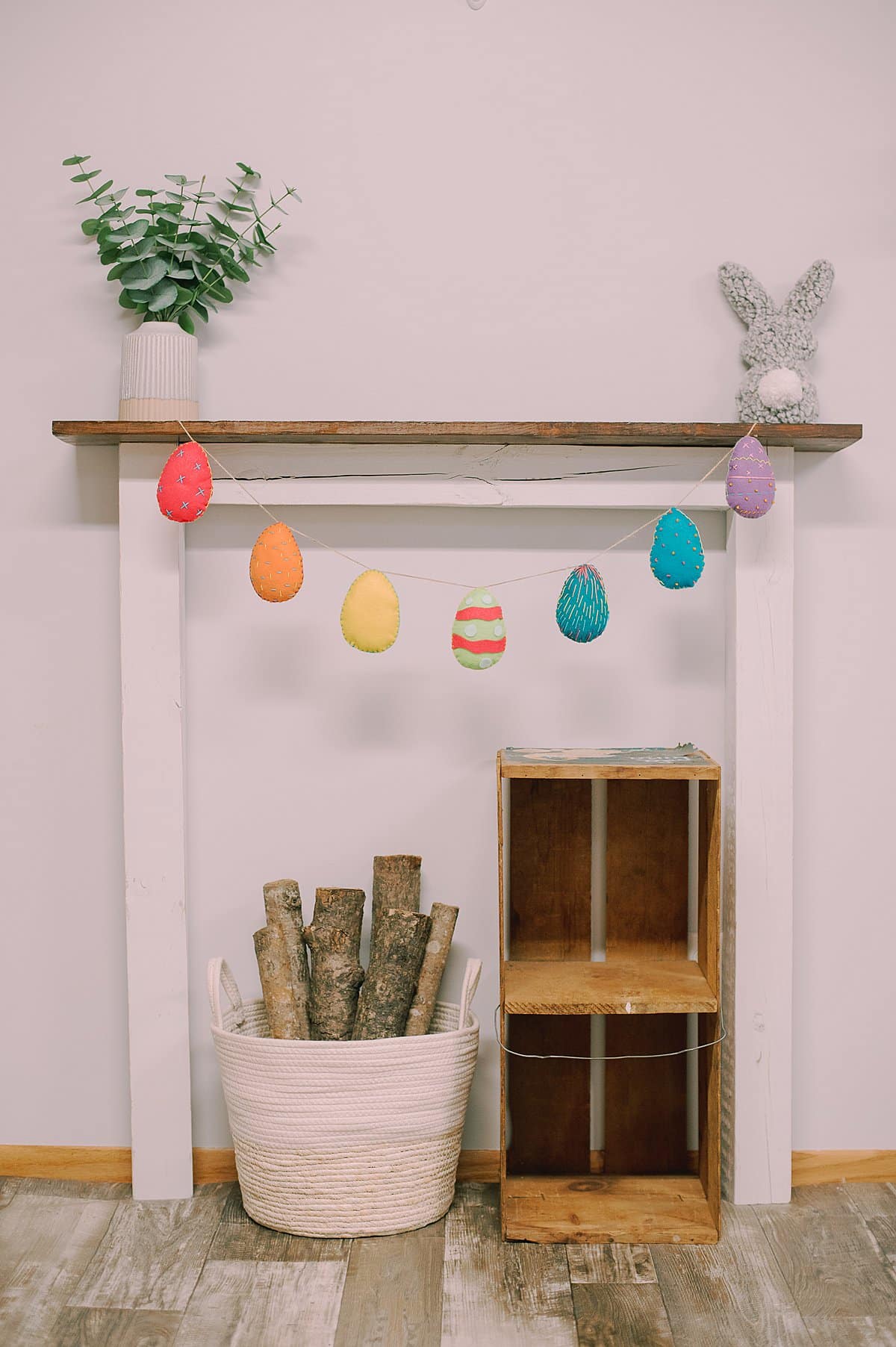 Garlands are one of the very best ways to decorate for a holiday or season – they pack a big punch without being complicated or expensive.
Even better when you make them yourself; you can make a new garland for every new season or holiday!
Felt makes it even more fun because it's easy to work with and comes in so many beautiful colors.
This easy felt easter egg garland will be a showstopper and make you smile every time you see it!