**These posts often contain affiliate links. Please see our disclosure policy for details.**
Learn to close fill holes in your sewing projects; watch how to sew a ladder stitch in this easy invisible stitch tutorial.
You're sewing a stuffed animal or bean bag, and you get to the part where you're stuffing the nearly completed project.
You finish adding the last bit of stuffing or filling, and you're ready to close up the hole.
But how?
How do you sew an invisible stitch that won't be seen from the outside?
Easy; with a ladder stitch!
A ladder stitch also goes by a lot of other names like a hidden stitch, blind stitch, or invisible stitch.
Whatever you choose to call it, the fact is simple – it's a must-learn stitch that allows you to finish off your sewing projects in a clean, hidden way that looks way more professional than an external stitch.
Here's how to sew a ladder stitch, so you can learn to finish your projects off with a simple but effective invisible stitch!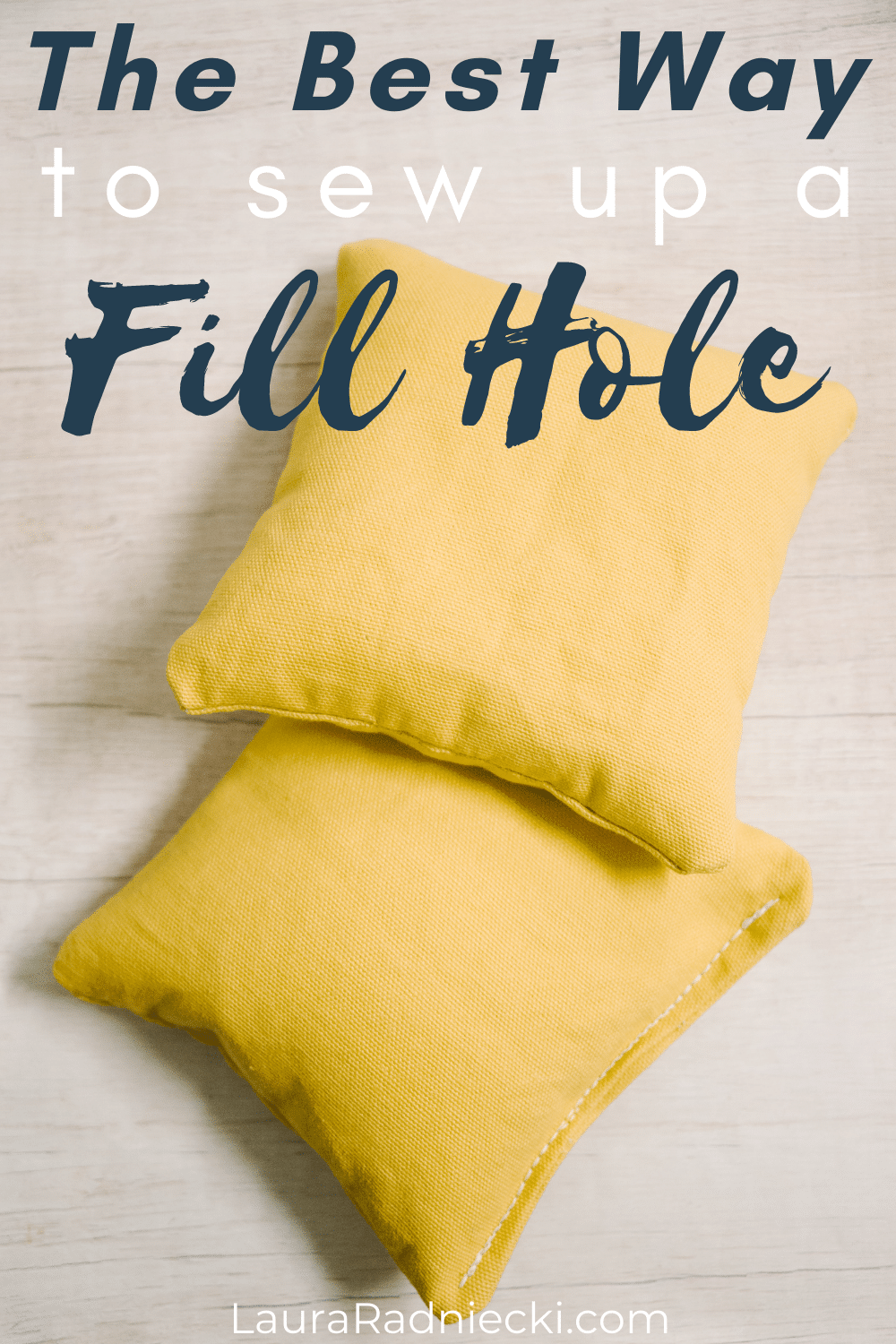 How to Sew a Ladder Stitch
Step 1. Gather Supplies
Supplies Needed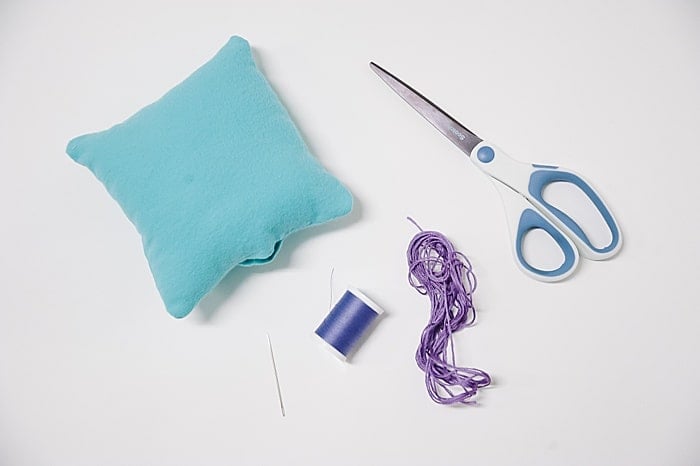 NOTE: I'm using embroidery thread in this tutorial so it's easier to see. When you're doing the ladder stitch for your projects, you want to use thread in a color that best matches your fabric, so you have the greatest chance for the seam to actually be invisible!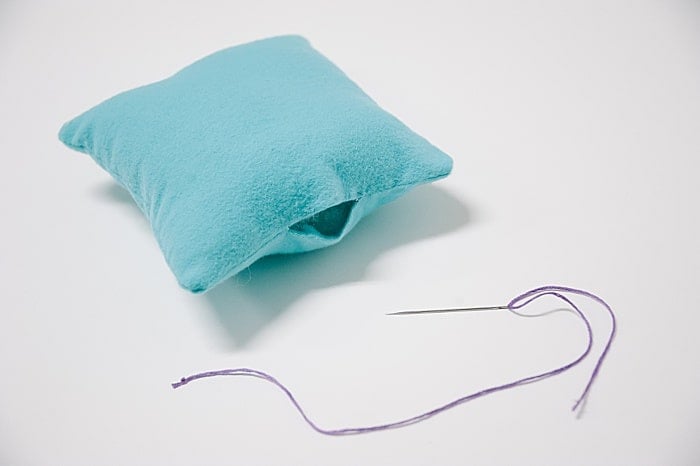 Step 3. Insert needle on one end of the opening. Pull tight.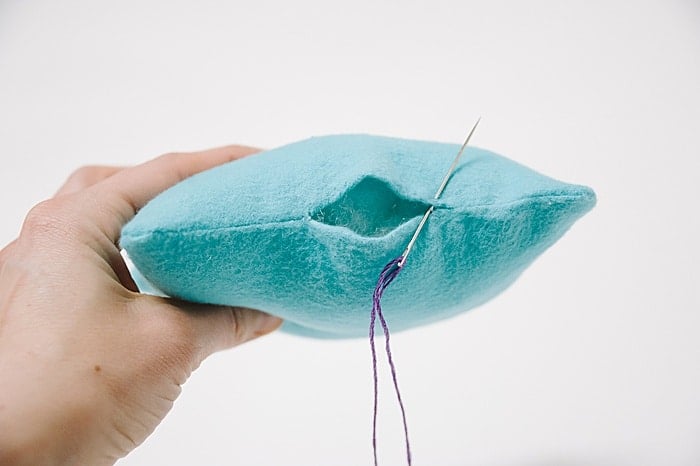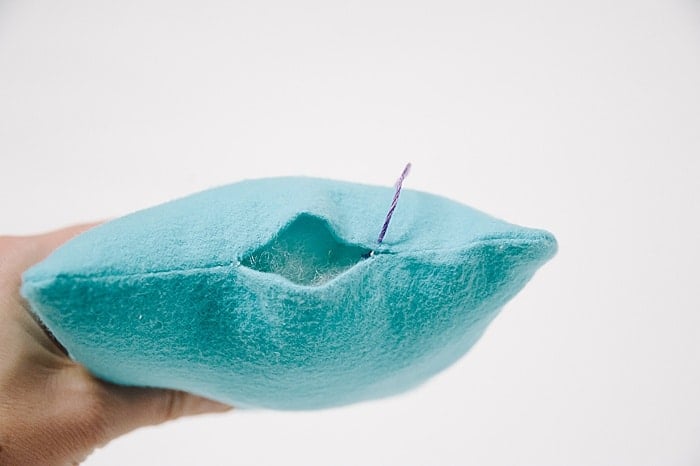 IMPORTANT NOTE BEFORE SEWING: It's important to note that you are going to be putting your needle into the tunnel or chamber made by the folded fabric of the seam, only going through the outer layer of fabric.
This is an example of what NOT to do; you don't want to be able to see your needle because that means you have come out of the folded tunnel.
This is an example of what you DO want to do. You want to keep your needle inside the folded tunnel for each stitch.
Also, don't pull too tight. You want to keep the stitches loose enough that they begin to form a visible ladder as you sew.
You will pull tight later.
Step 4. Insert needle in and out of fabric directly across from starting point.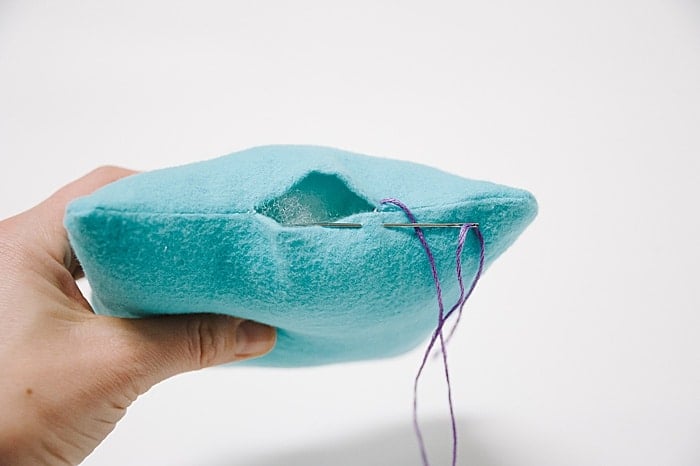 Pull tight.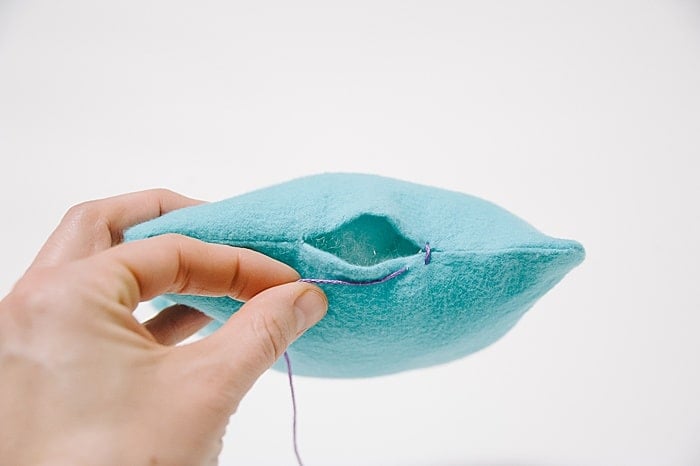 Step 5. Insert needle across from where you are, in and out. Pull tight.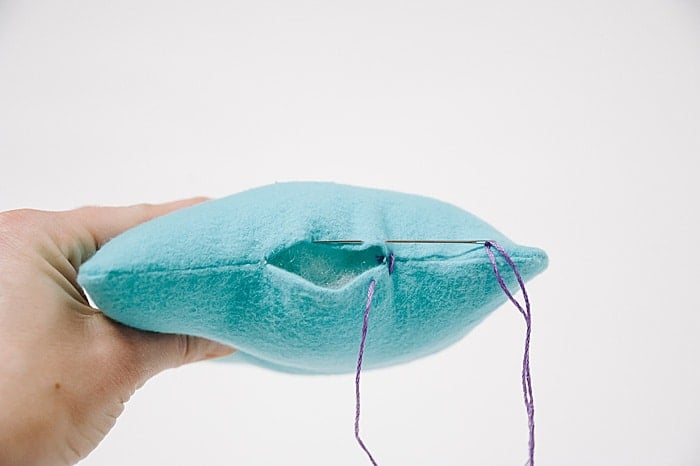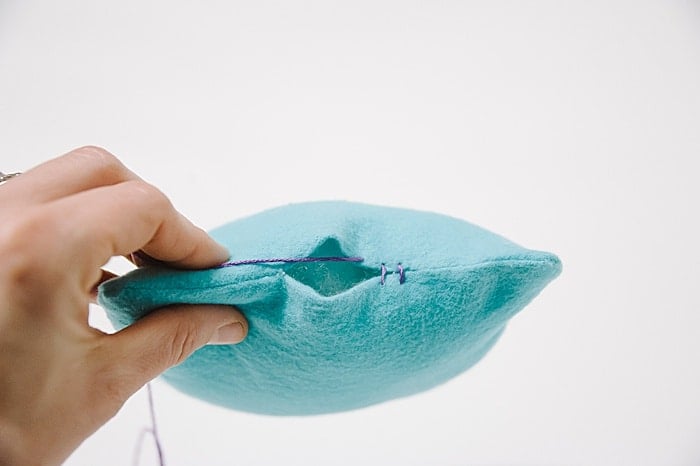 Step 6. Insert needle across from where you are, in and out. Pull tight.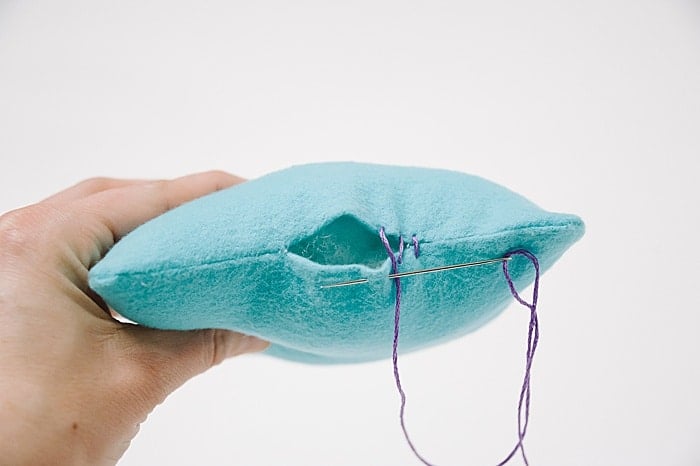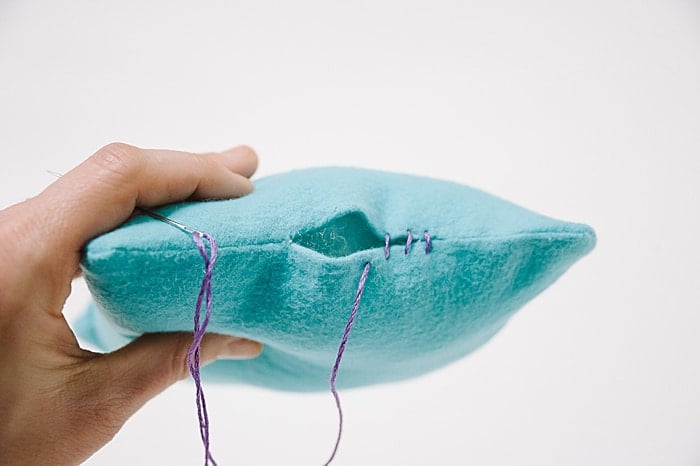 Step 7. Repeat the ladder stitch until you've done enough stitches to cover the whole length of your hole.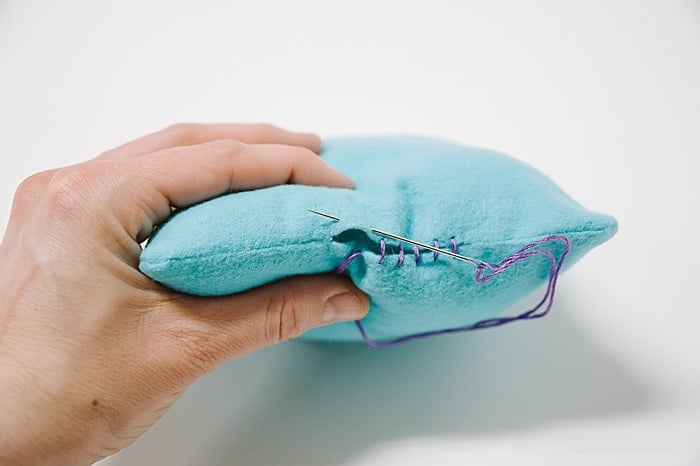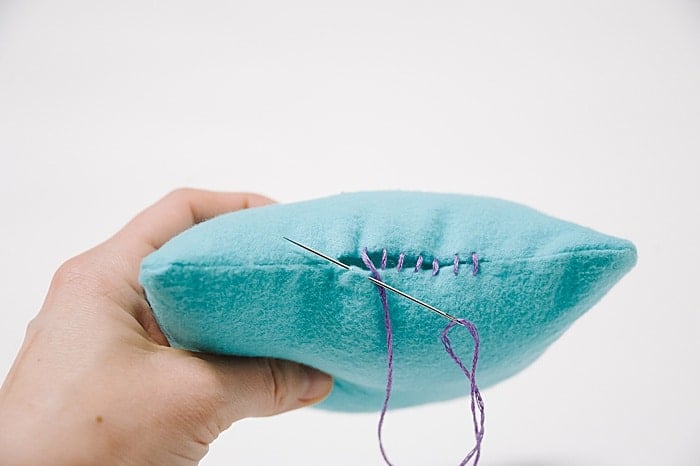 You'll see a ladder of stitches begin to form.
Step 8. Continue until the entire hole has been sewn with an invisible stitch.
Step 9. Pull gently but firmly and watch the hole close up, and the blind stitches disappear.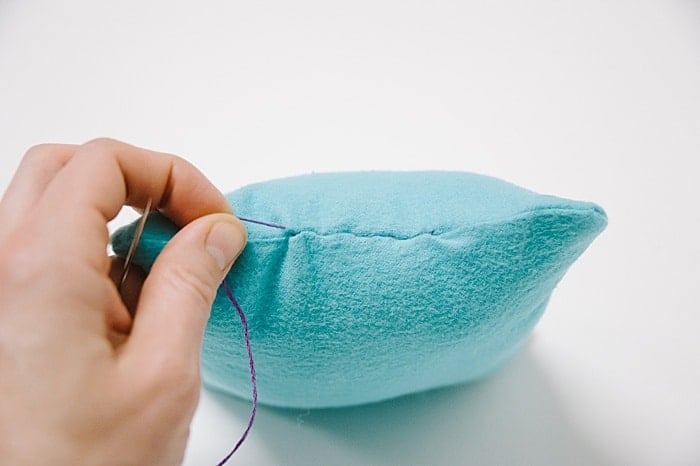 Be careful not to pull too tight. This will cause bunching, or could even cause your string to break.
How to Sew an Invisible Stitch with a Needle and Thread
Let's look at this process using a needle and purple thread: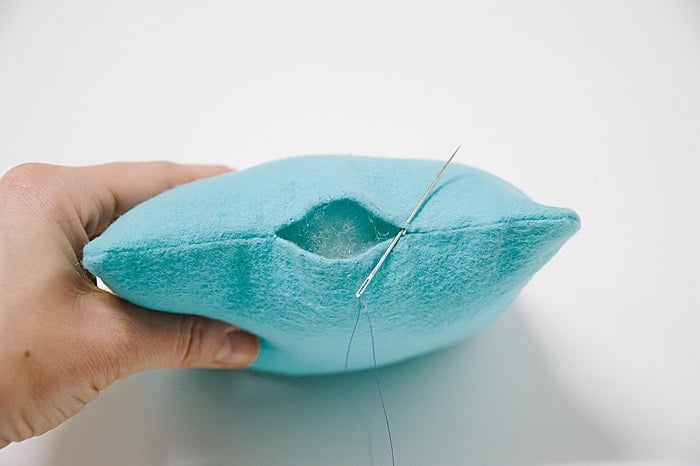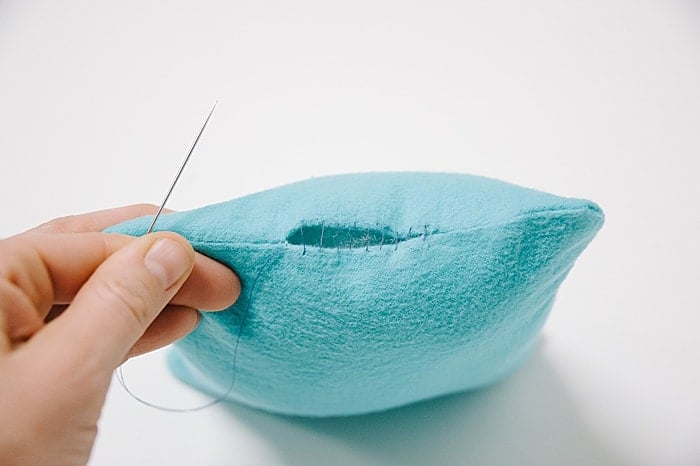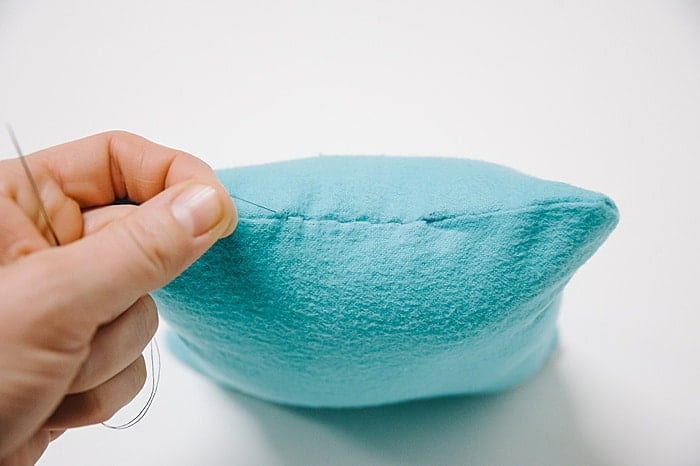 Step 10. Tie a knot at the end by doing a small stitch and passing the needle and thread through the loop, before pulling tight.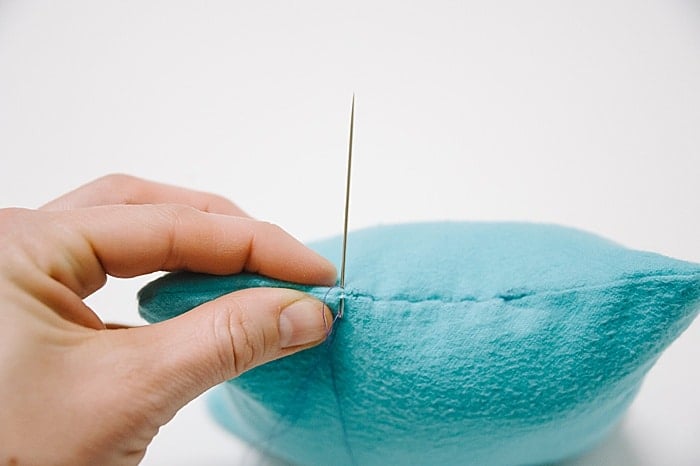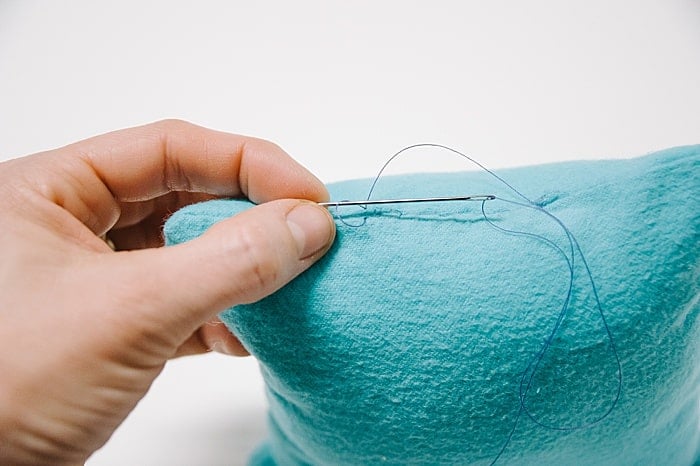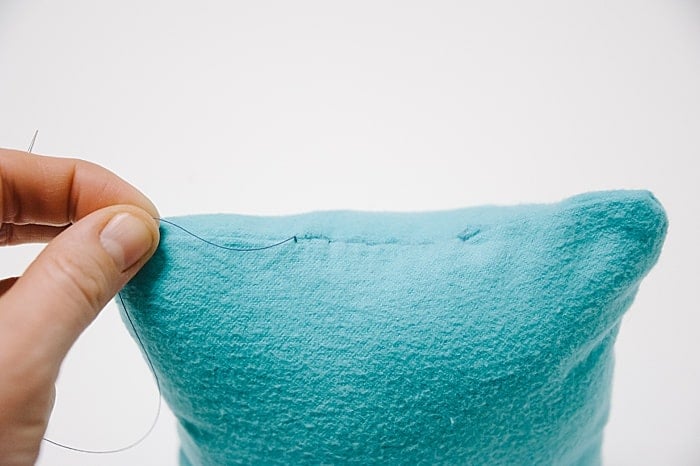 Repeat if necessary.
Step 11. Stick the needle back into your fabric, and out about an inch away from where you're at.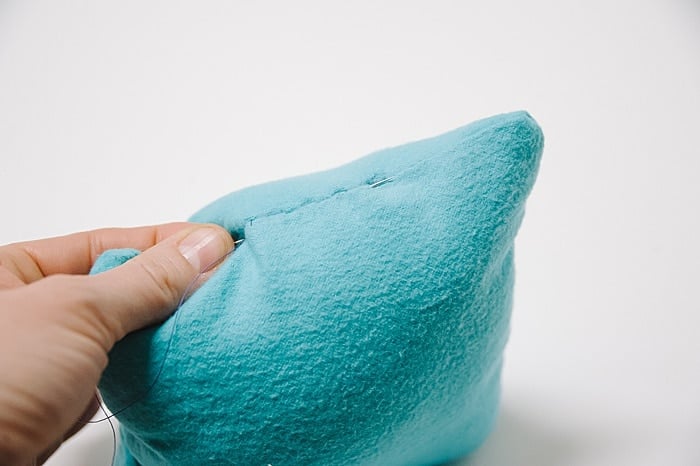 Pull the thread tight, and the knot you just sewed should pull back into the seam.
This will help to hide any visible knot, as will using the same color of thread as your fabric.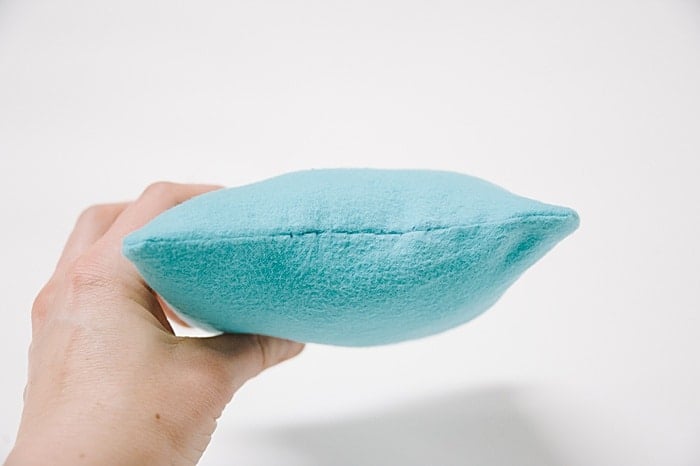 You can see a hint of my purple stitches here, but if I had chosen a light blue thread, you wouldn't notice them at all!
– – –
If you take a store-bought stuffed animal and look on its belly or back, chances are you will be able to see a section that looks slightly different from the rest; a section that has the back and forth appearance of a hidden ladder stitch.
THIS is how they were able to stuff the toy, and then sew it up without any ugly, visible seams!
Once you learn how to sew a ladder stitch, you can mend stuffed animals, sew holes in clothing, and finish off your craft projects in a way that creates a hidden closing stitch most people will never be able to see!
It's as close to an invisible stitch as possible!