**These posts often contain affiliate links. Please see our disclosure policy for details.**
Learn how to make a faux leather leaf garland, using faux leather leaves from the Dollar Tree, an embroidery needle, and twine!
Garlands are one of the easiest ways to transform your home for a season or holiday, and this faux leather leaf garland is the perfect way to say Hello to Fall!
Using faux leather leaves bought from the Dollar Tree, along with twine and an embroidery needle, you can quickly and easily make a garland that looks like it came from a designer boutique!
Here's how to make one!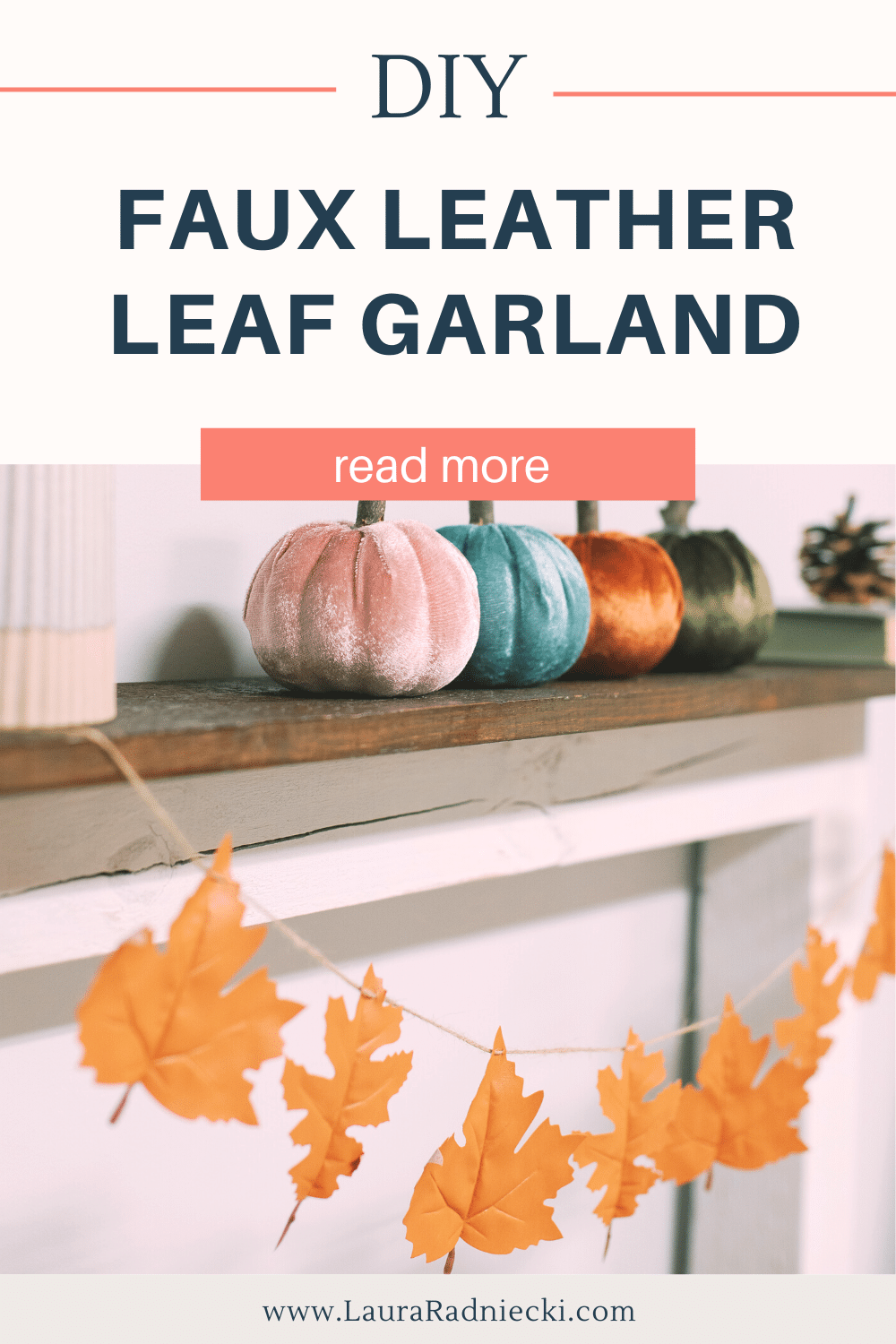 How to Make a Faux Leather Leaf Garland
Step 1: Gather Supplies
Supplies Needed
Faux Leather Leaves – I bought mine at the Dollar Tree.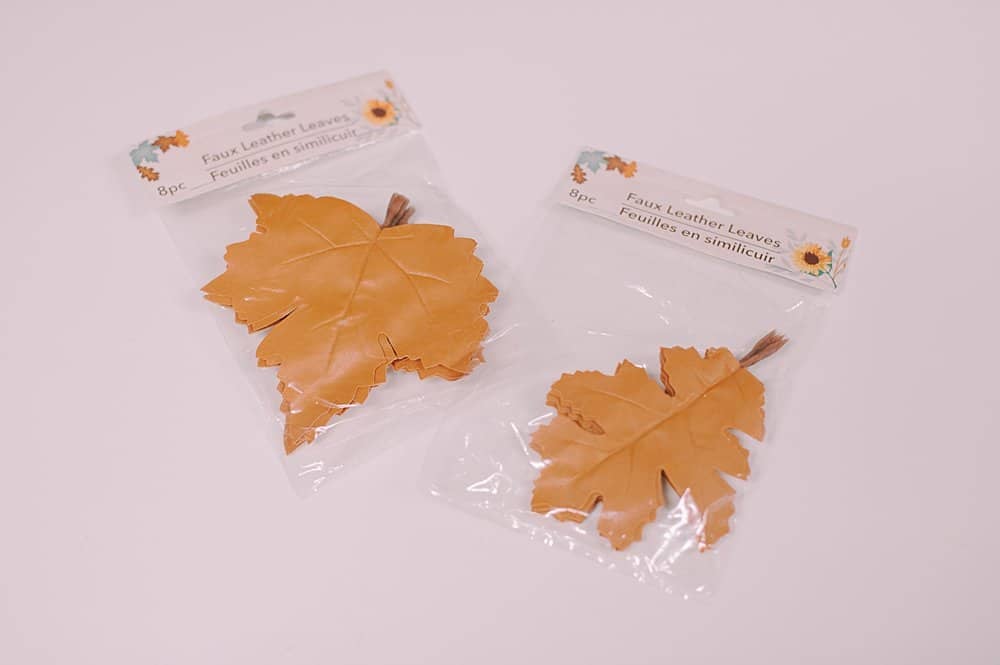 Step 2: Open leaf packages, and determine the order you want the leaves to be in for your garland.
I decided to alternate maple leaf, oak leaf, maple leaf, oak leaf, etc.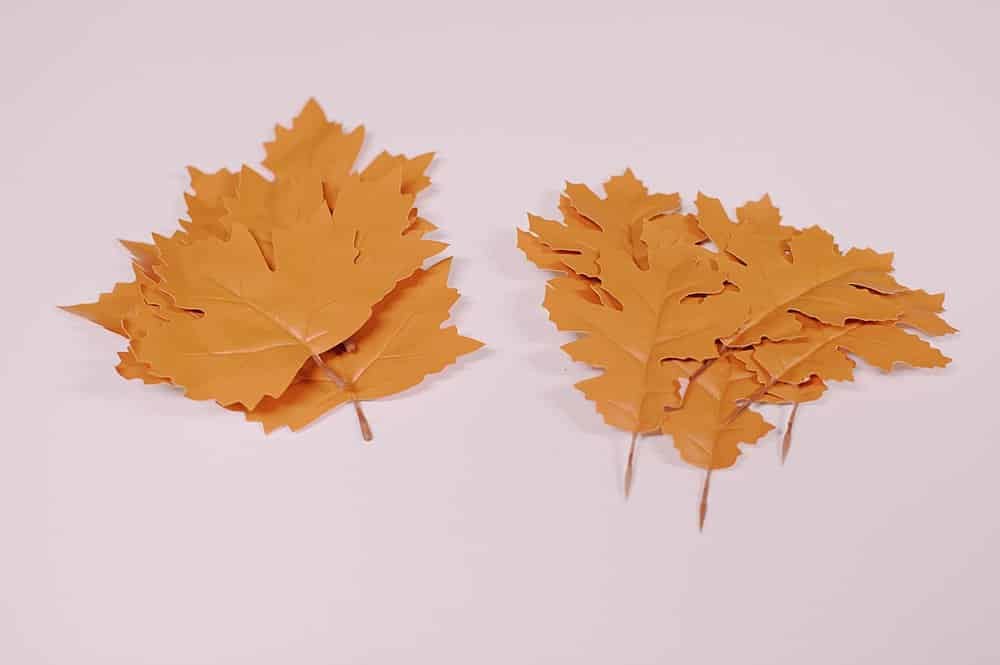 Step 3: Cut a length of twine longer than your desired finished garland, and thread one end into a large-eyed embroidery needle.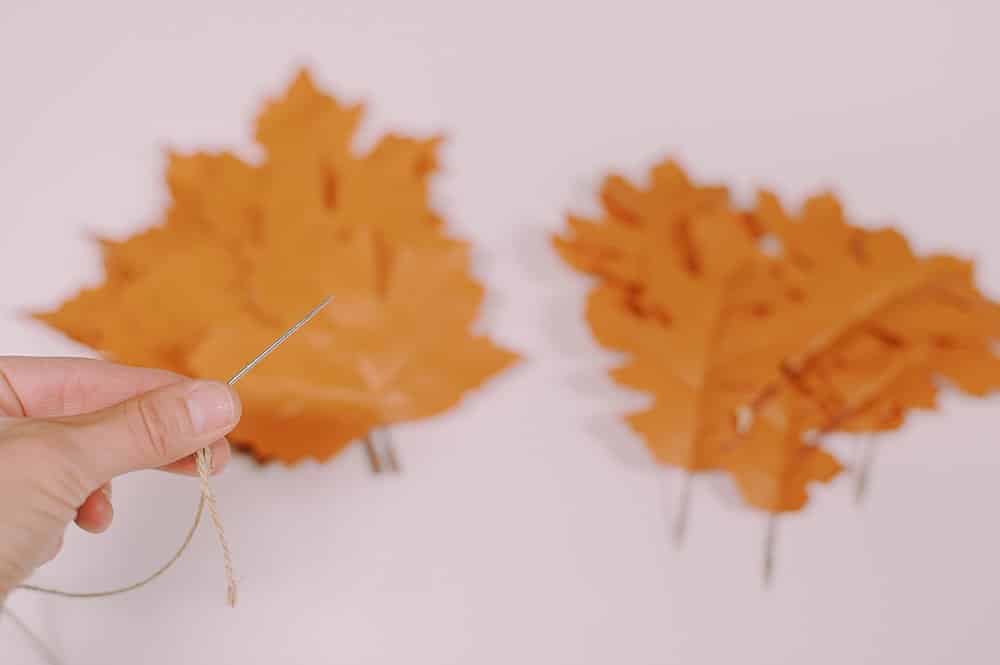 Step 4: Starting from the back of your first leaf, push the needle from the back to the front.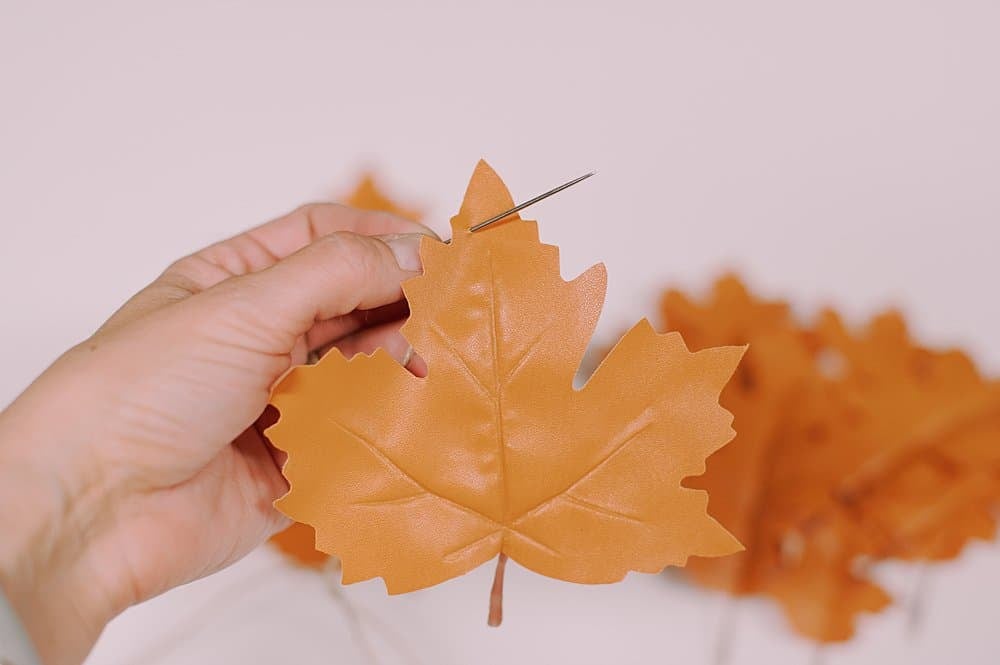 Step 5: Move over slightly and push the needle from the front of the leaf to the back again.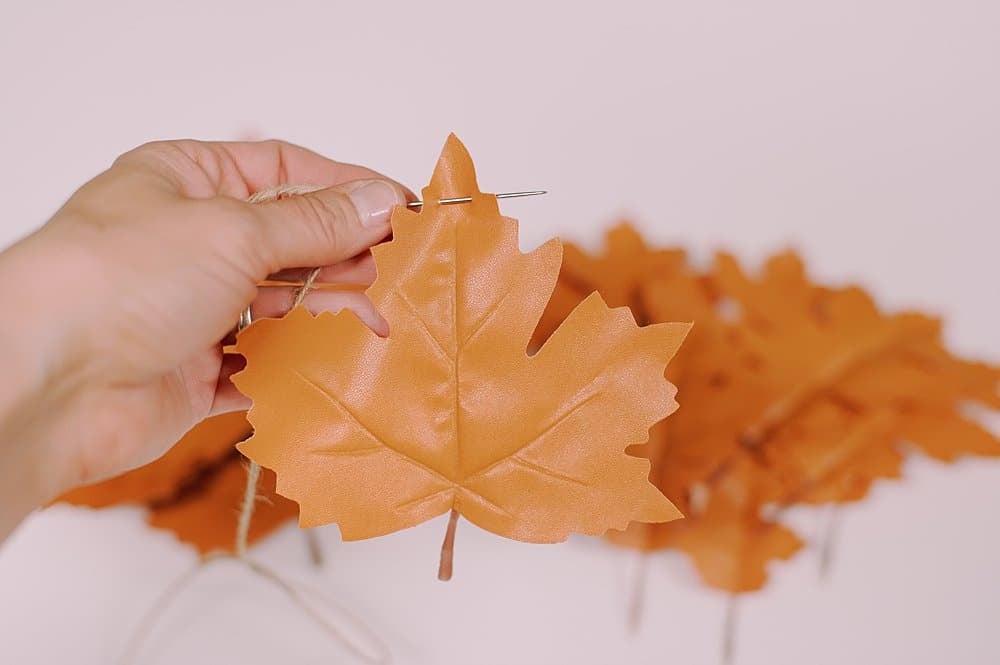 Pull the twine through, gently.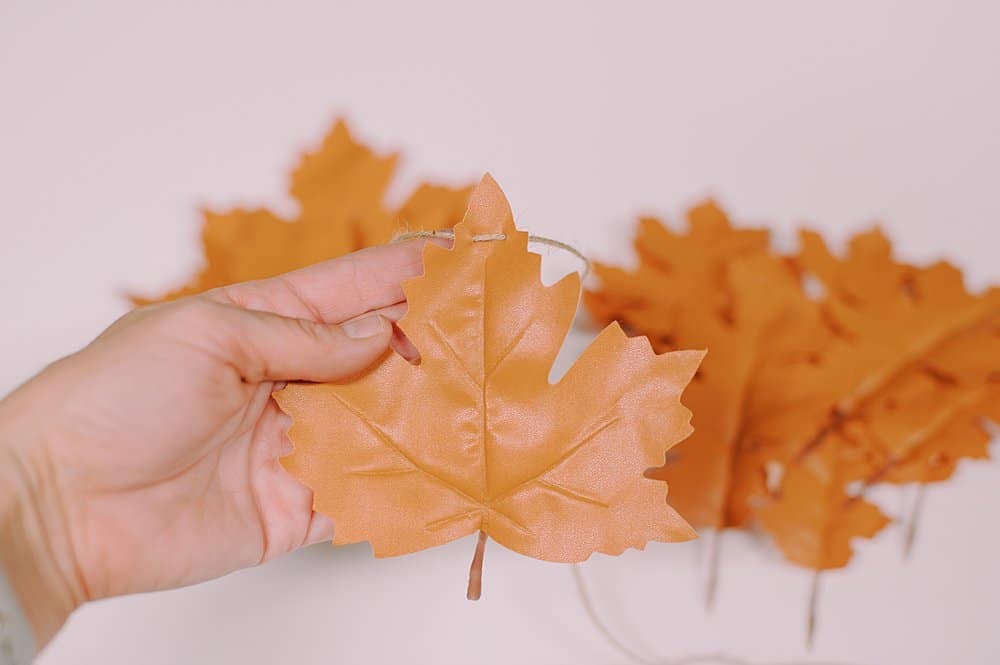 Step 6: Continue threading leaves onto the twine in the pattern you chose, in this same back to front/front to back again method.
Add as many leaves as you have, or until your desired length of twine is filled.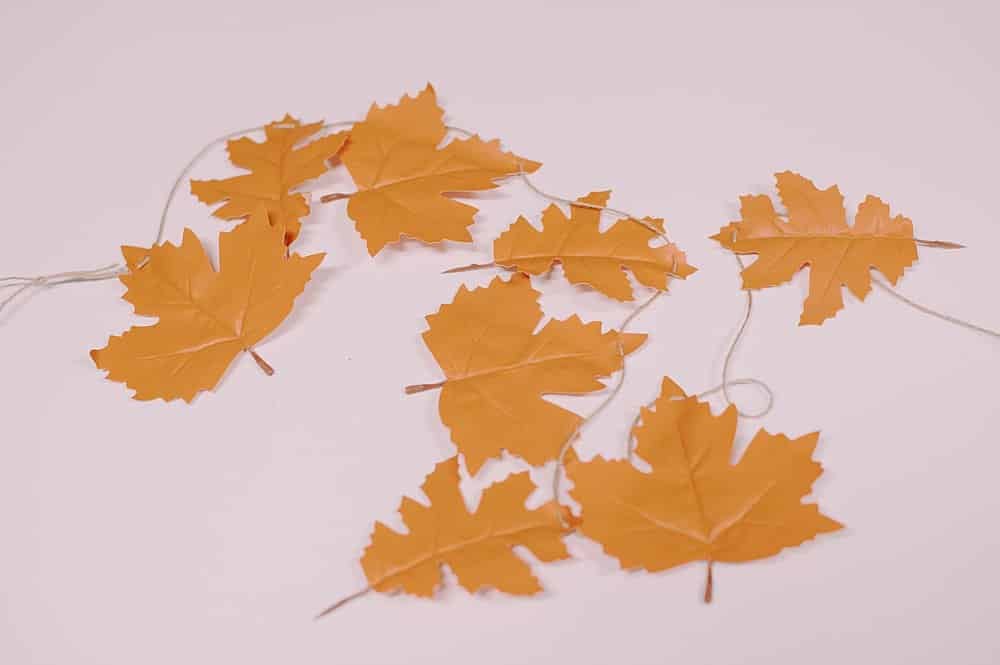 Step 7: Tie loops in the ends of the twine, and hang up your garland!
You can move the leaves around on the twine by sliding them back and forth, to get your desired spacing.
If you need to add more leaves, you can snip off the loop on one end, rethread your needle, add more, and tie it off into a hanging loop again.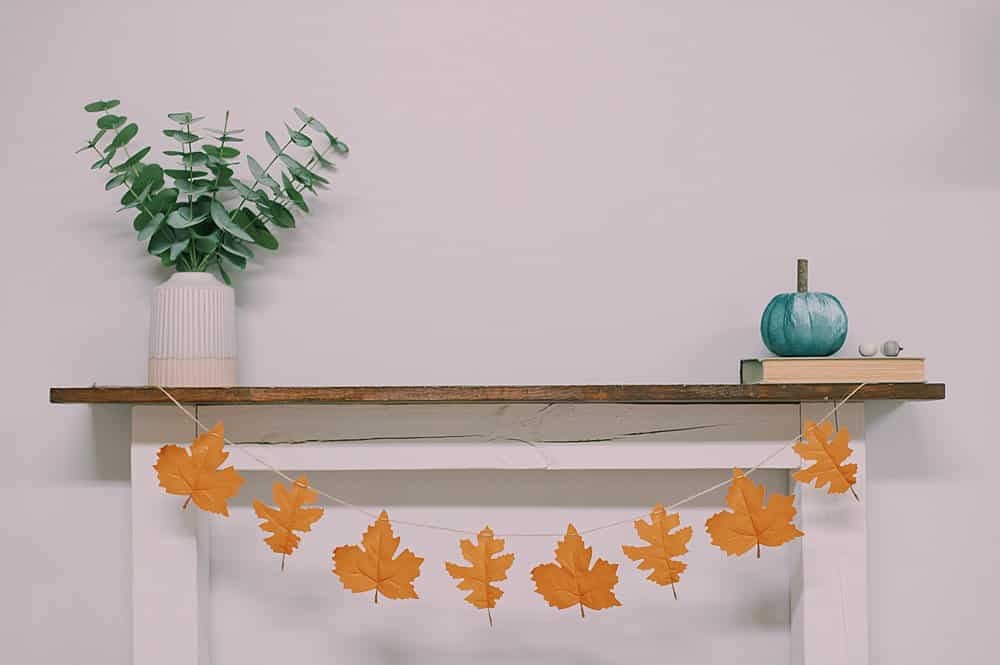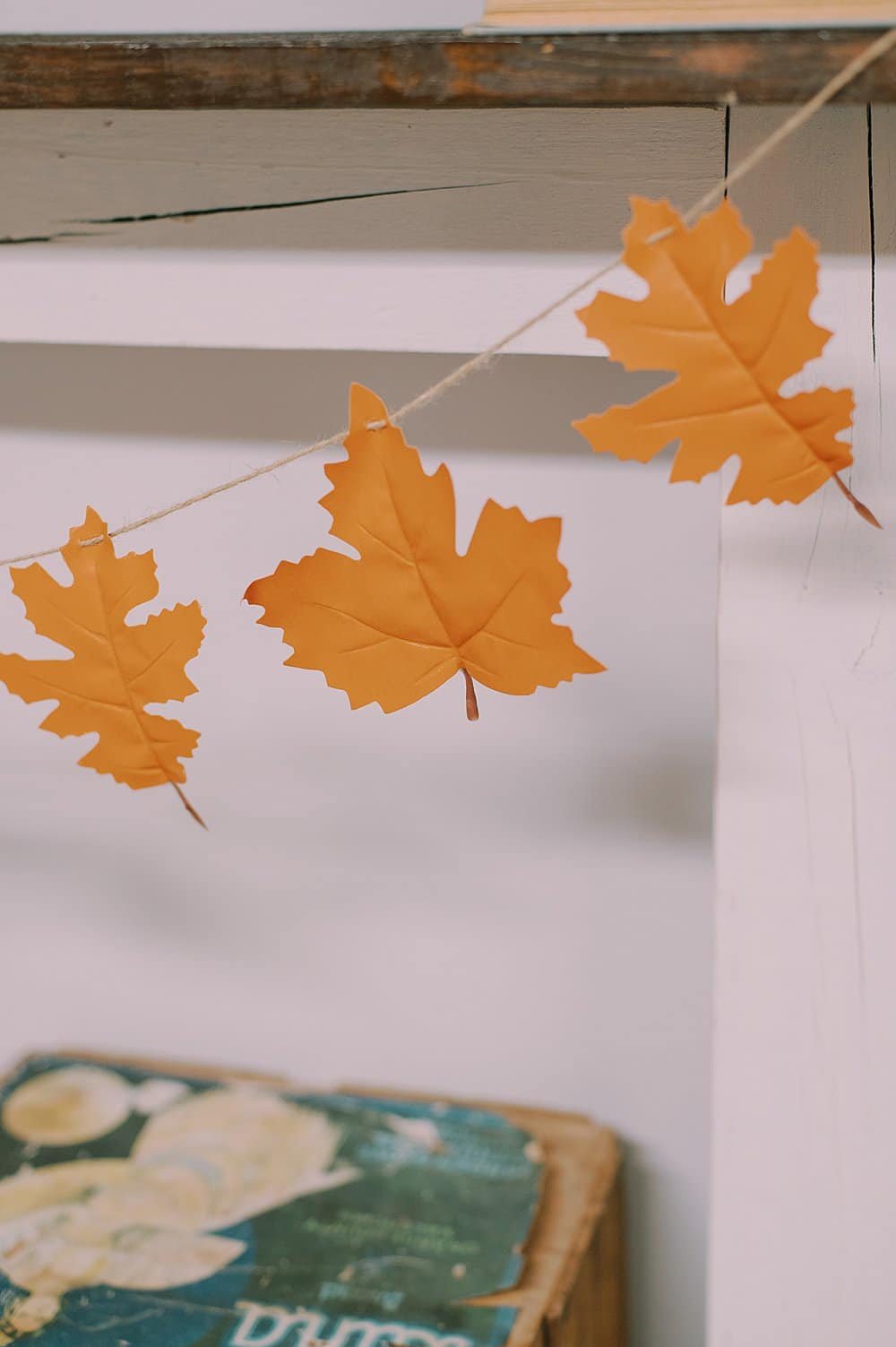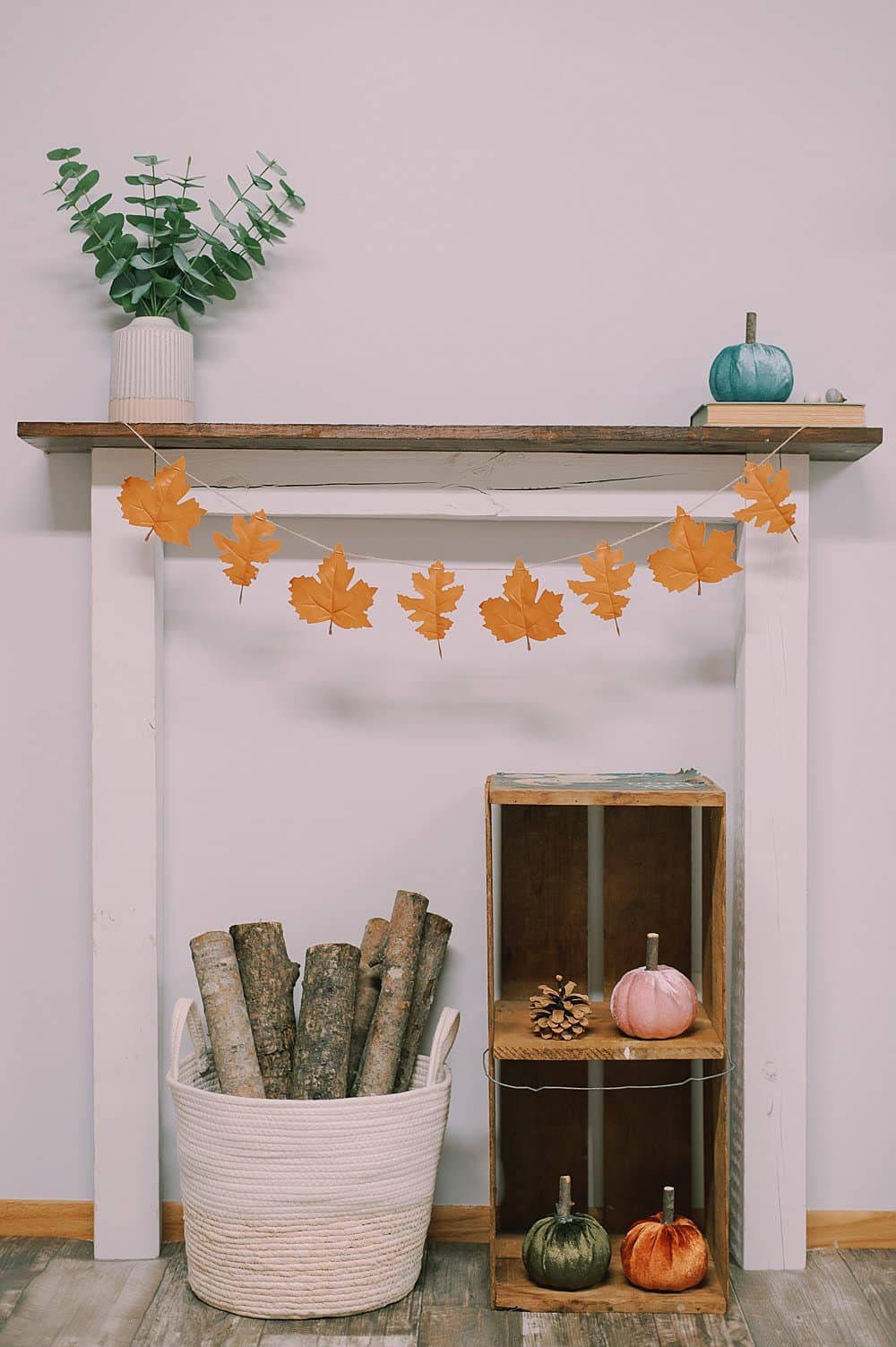 – – – – –
These faux leather leaves were a Dollar Tree treasure! They look fancy and much more expensive than they were.
Combined with the rustic twine, they add an element of easy elegance to a mantel or wall!
If you make one too, I'd love to see it!