**These posts often contain affiliate links. Please see our disclosure policy for details.**
Learn how to make a faux leather leaf wreath in this step by step photo tutorial. It's the perfect addition to your fall decor or front door!
A wreath is a home decor fixture because it's so easy to customize for any season, holiday, occasion, or aesthetic.
Fall wreaths can be made with branches, leaves, pine cones, pumpkins, gourds, and any other number of fall decorations.
Today, we're going to use faux leather leaves from the Dollar Tree to make a gorgeous, elegant fall-inspired leaf wreath for your wall, mantel, or front door.
Here's how to do it!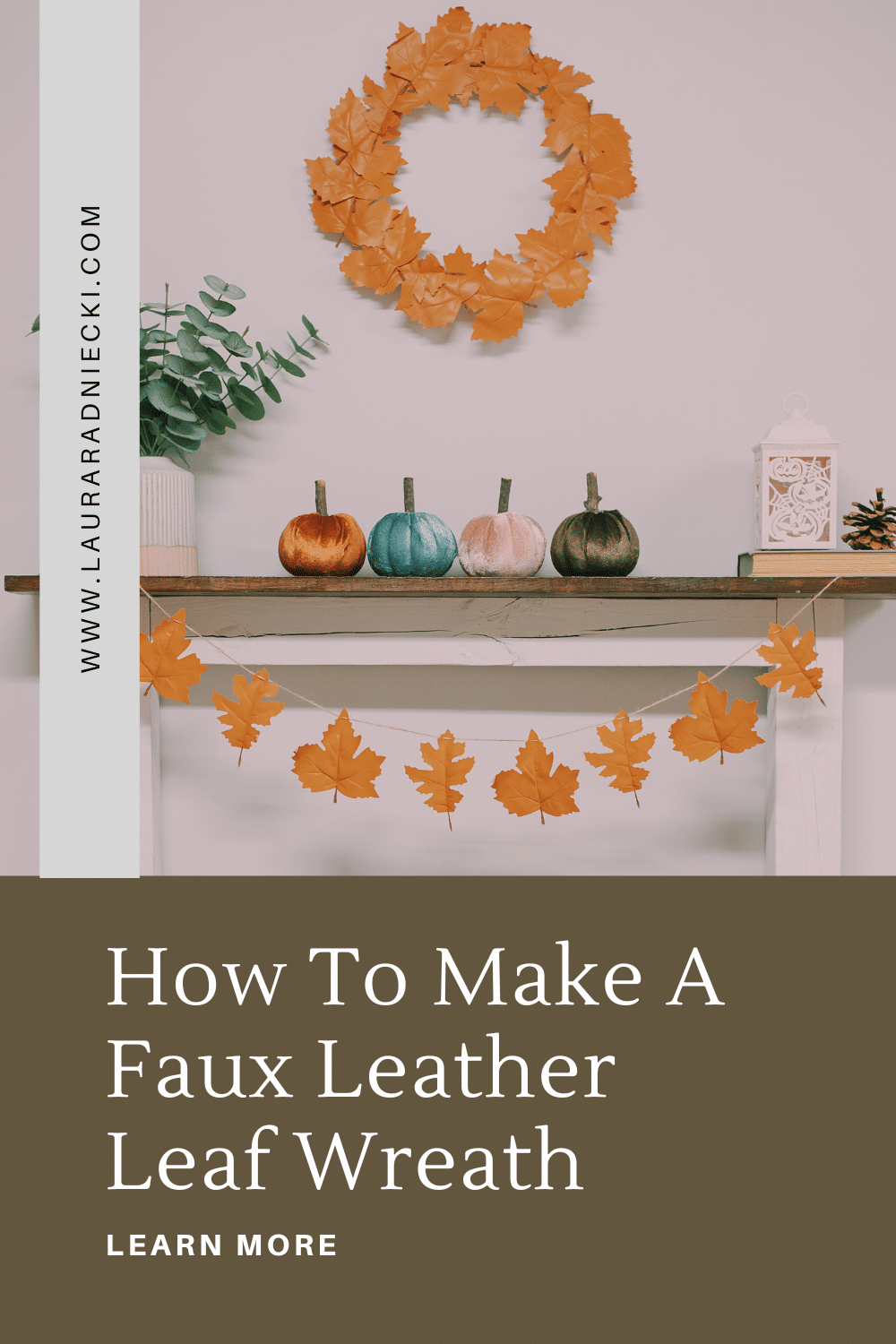 How to Make a Faux Leather Leaf Wreath
Step 1: Gather Supplies
Supplies Needed:
Faux Leather Leaves
Wreath Form – (or old wire to turn into a DIY wreath form, like I did!)
Hot Glue Gun and Glue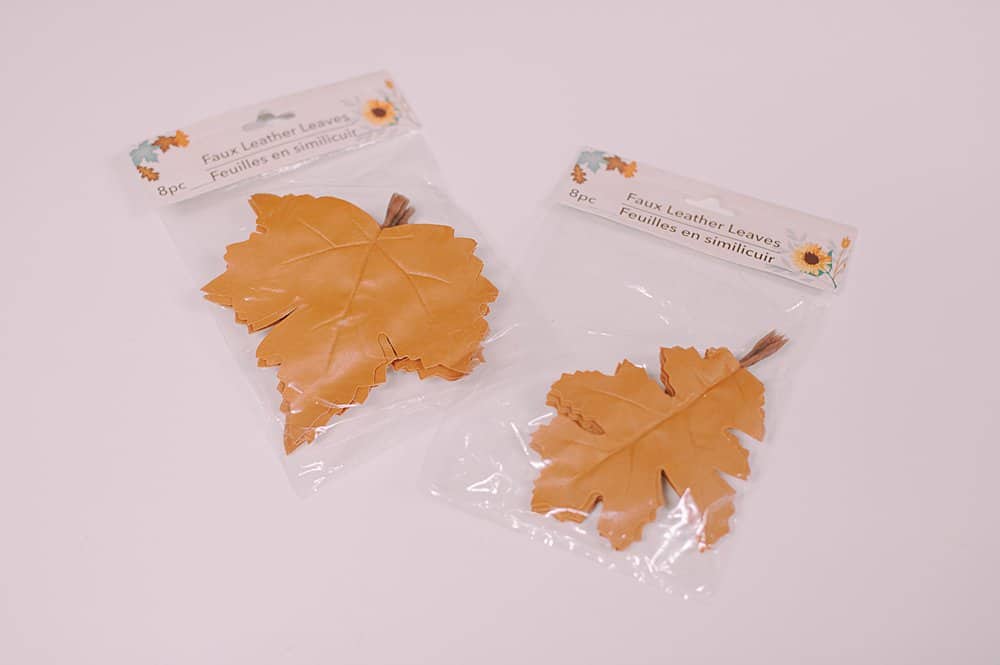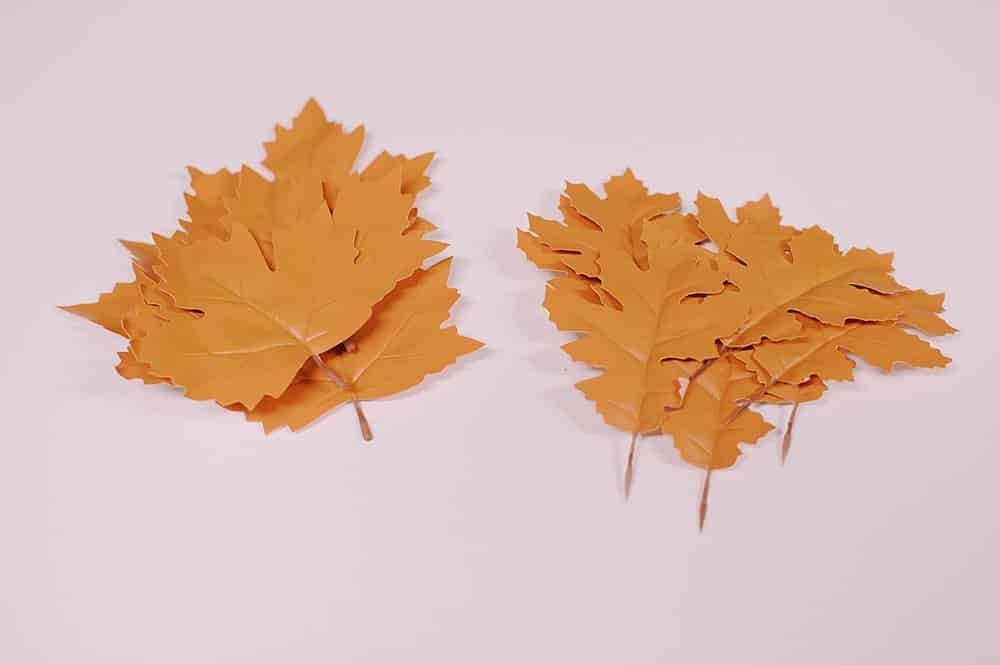 Step 2: Decide how you want to arrange the leaves on your wreath form.
I started with a premade wire wreath form I found at the Dollar Tree.
But I only had two packs of leaves, so my supplies were limited. The wreath form was too big and too wide to completely cover it with the leaves I had.
So I needed to find a different wreath form option that would allow my small number of leaves to go further.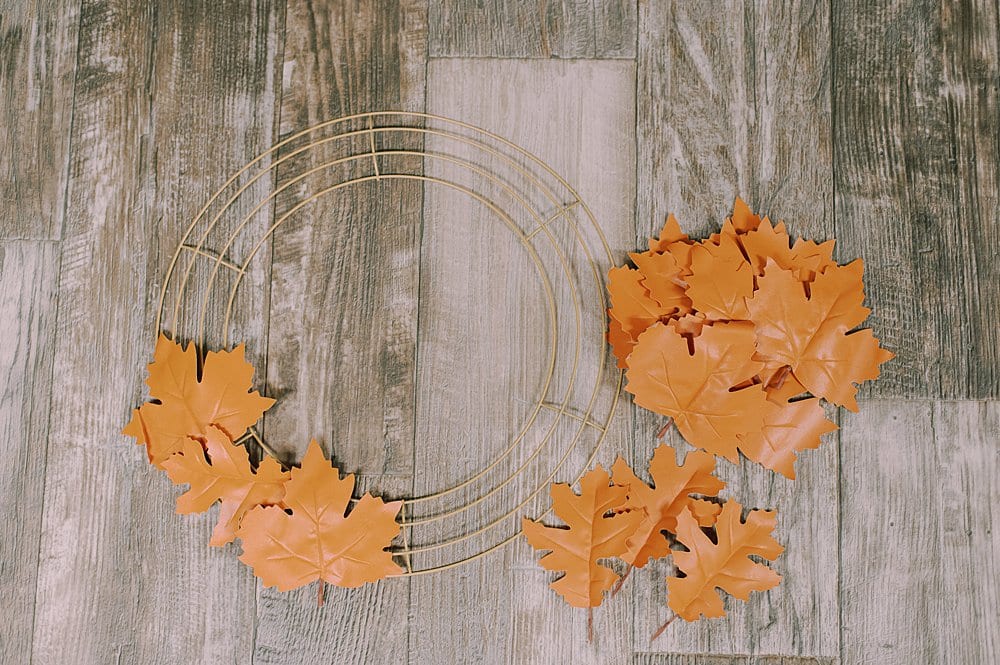 There were too many gaps and the wreath form showed through when I did a test, laying them out.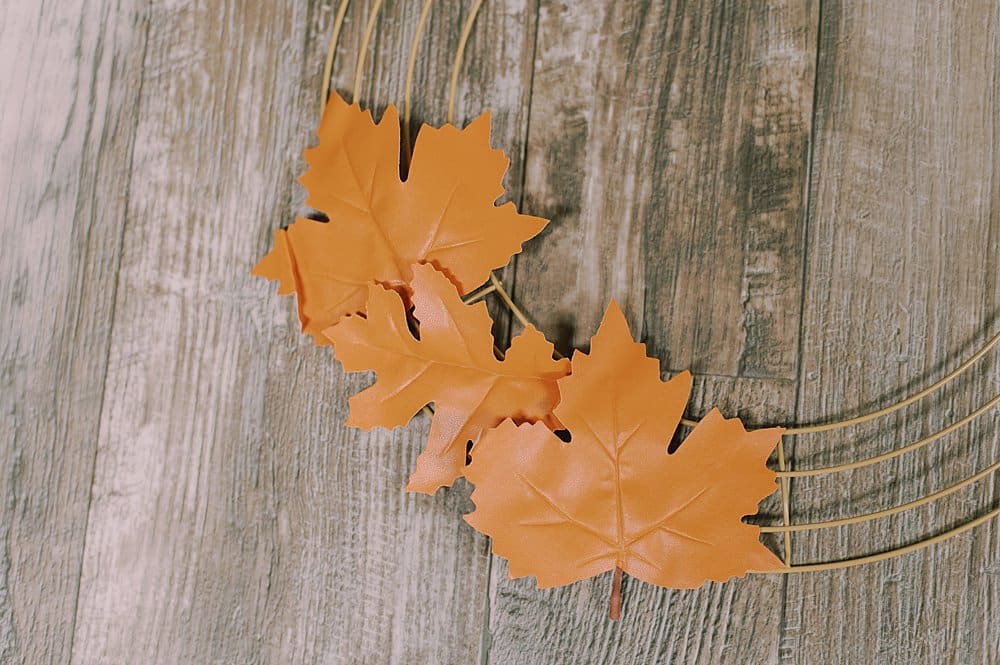 Step 3: Make upcycled wreath form.
If you need to make your own DIY wreath form, you can use many different materials.
I am using old electrical wire, but you could use an old wire coat hanger, any thick wire, or you could even cut a big circle out of thick cardboard.
You just need to have a sturdy wreath surface to hot glue your leaves onto.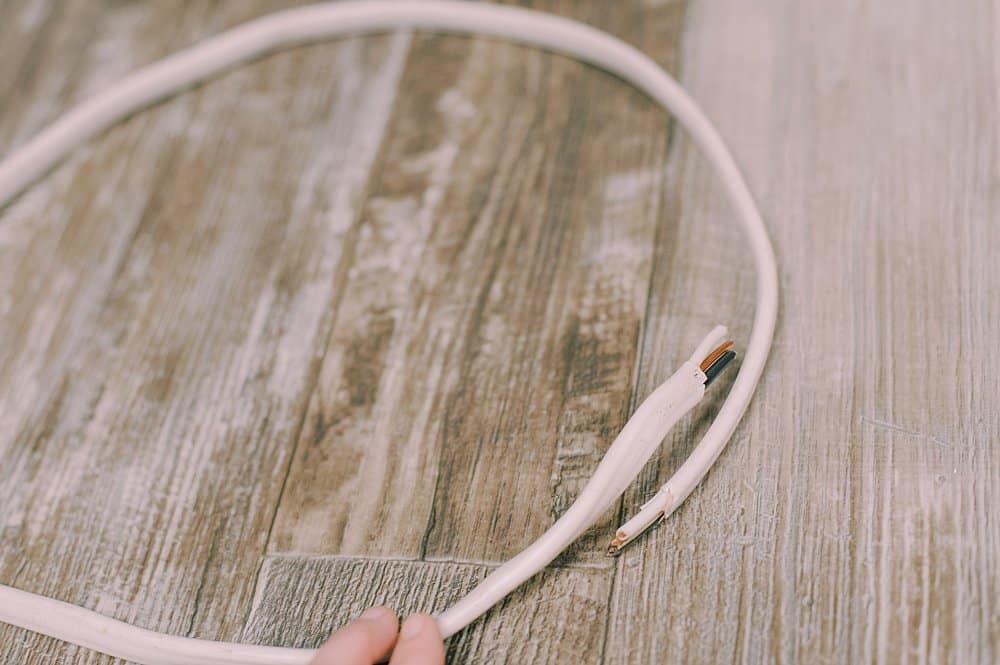 I used masking tape to secure the two ends of the wire, and then covered the taped section in twine.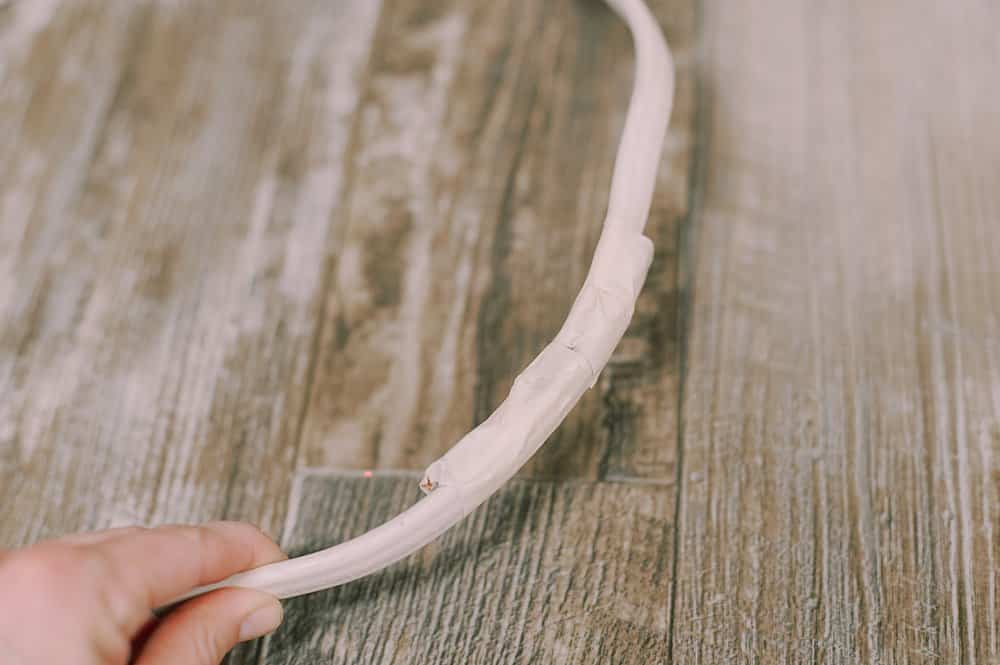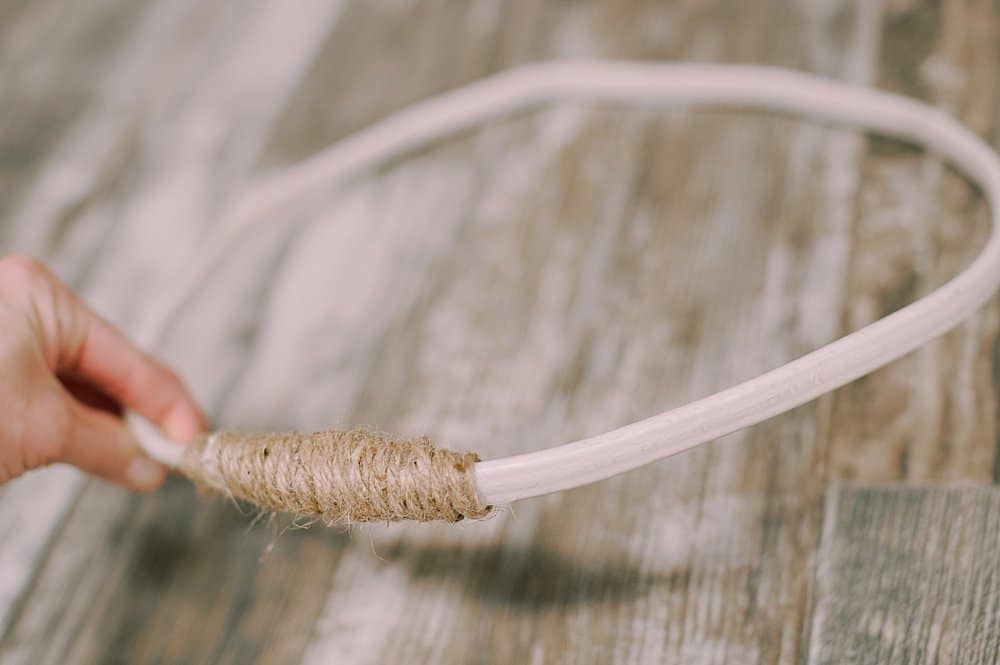 Step 4: Begin attaching leaves around the wreath form with hot glue.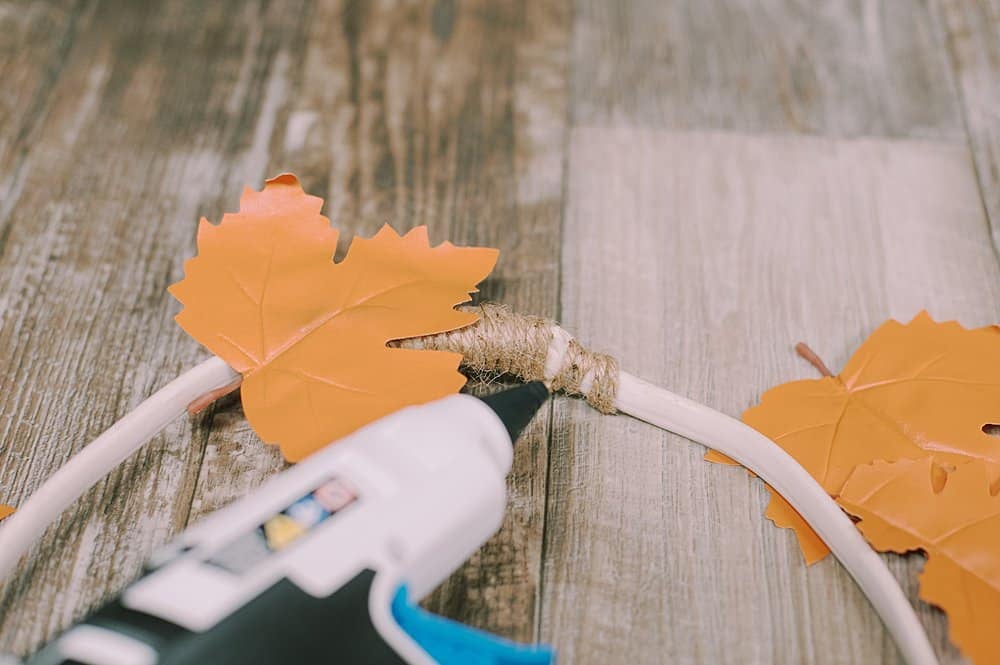 Continue to place them one by one, around the circle.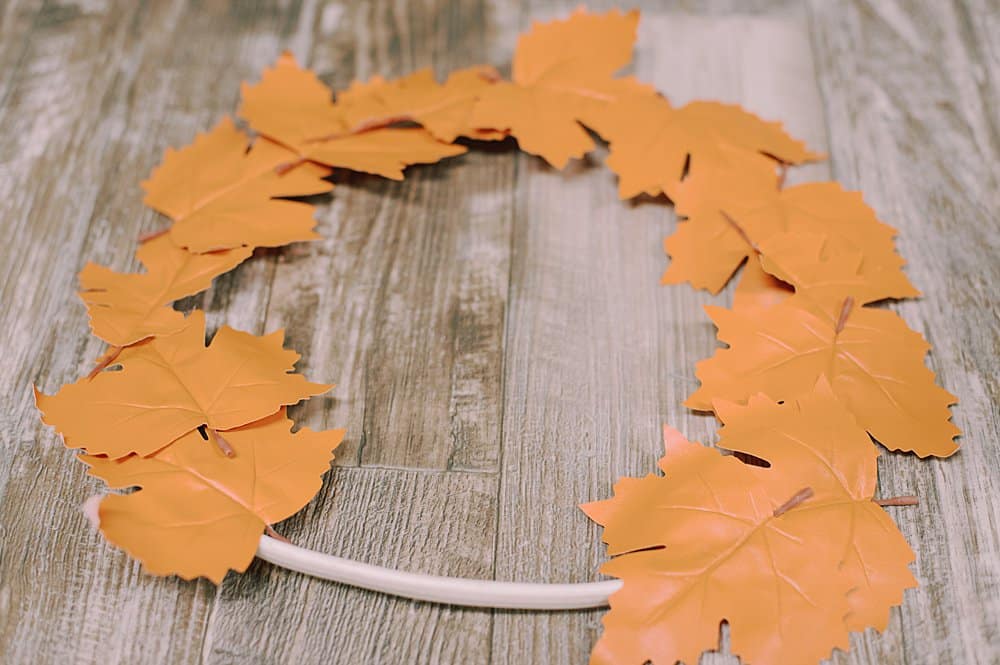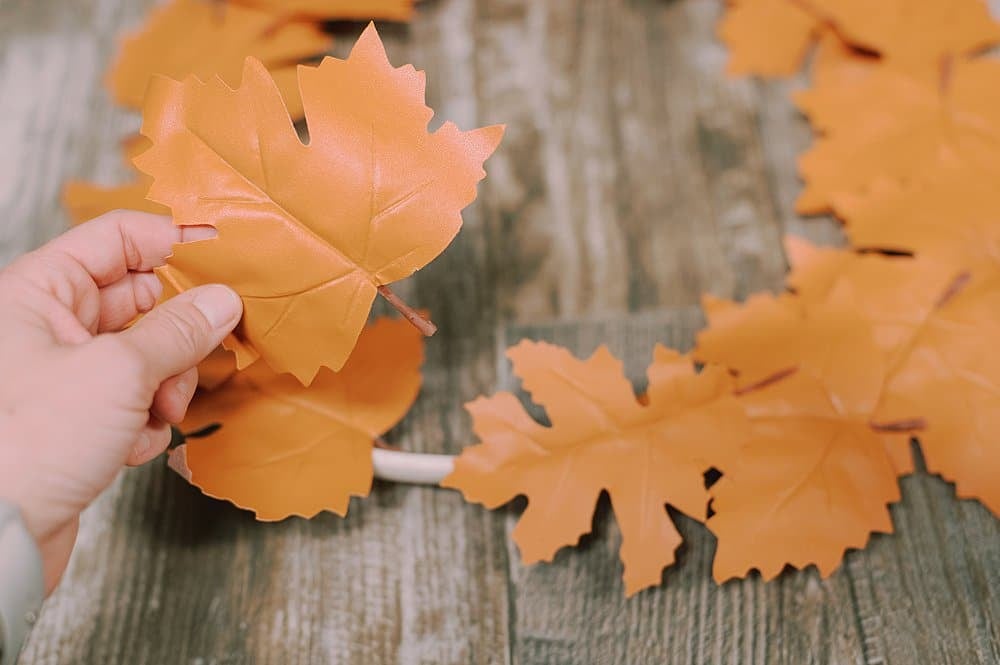 Step 5: Secure the last of the faux leather leaves, and inspect both sides of the wreath.
Make sure all of the leaves are secured to the wreath form and add more hot glue if any need it.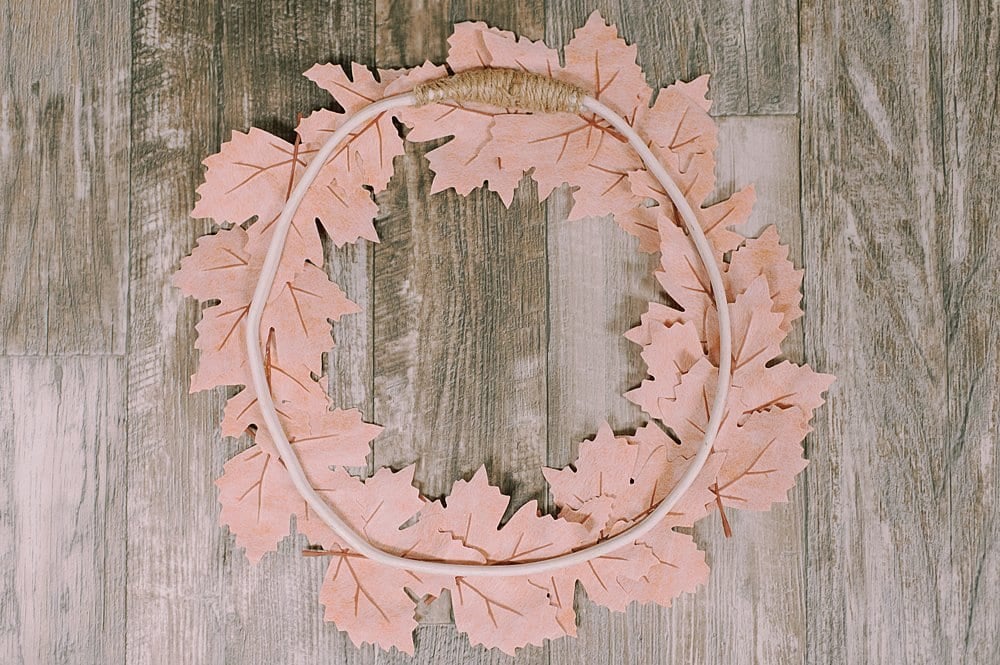 That's it!
Your faux leather leaf wreath is ready to hang!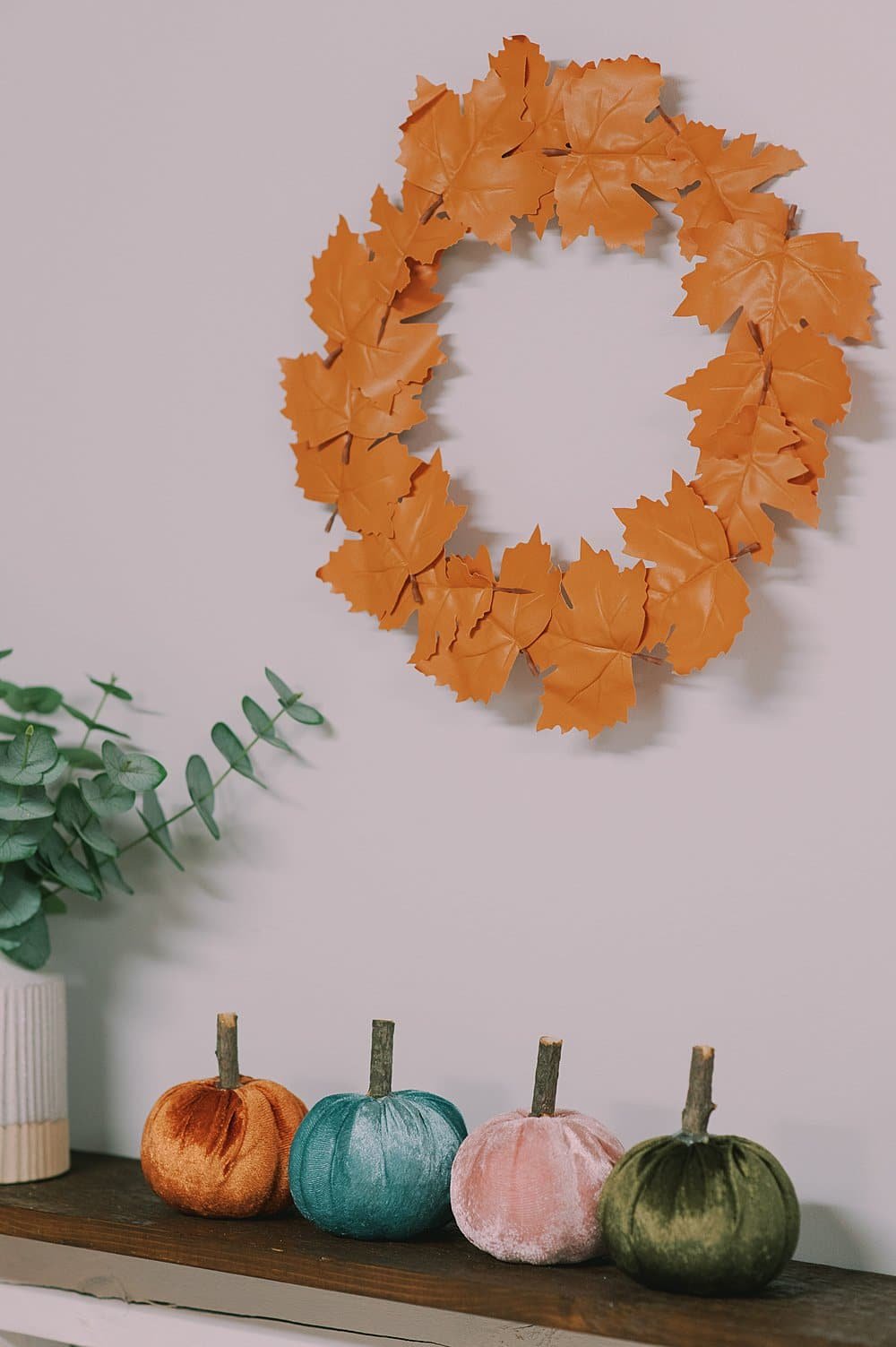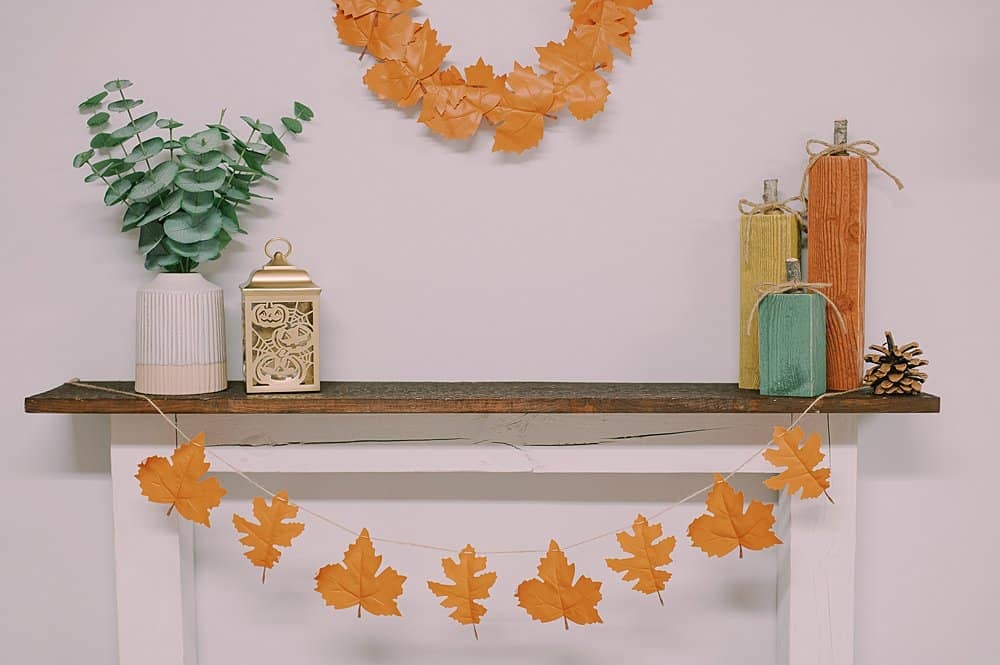 – – – – –
Wreaths are home decor staples and for good reason.
They can be customized to fit any season, holiday, or color scheme, and they're often very easy to make!
This faux leather leaf wreath is no exception; with just a few supplies and a couple of minutes, you can make a fall wreath you'll be proud to hang on your wall, above your mantel, or on your front door!
If you make one, I'd love to see it!