**These posts often contain affiliate links. Please see our disclosure policy for details.**
Learn how to make DIY fabric pumpkins from the Dollar Tree in this step-by-step photo tutorial! Use velvet pumpkins with plastic stems and transform them into rustic chic fall decor!
Fall decor ideas are endless, and many usually involve pumpkins. If you're looking for a rustic chic fall decor option that elevates your aesthetic higher than a plastic pumpkin, look no further than these DIY fabric pumpkins from the Dollar Tree!
They came with plastic stems that weren't very cute, so in this tutorial, we are going to replace them with something more rustic and a whole lot cuter!
Let's take a look at how to make a DIY fabric pumpkin from the dollar store, and transform it from awkward to rustic chic and ready for your mantel or table.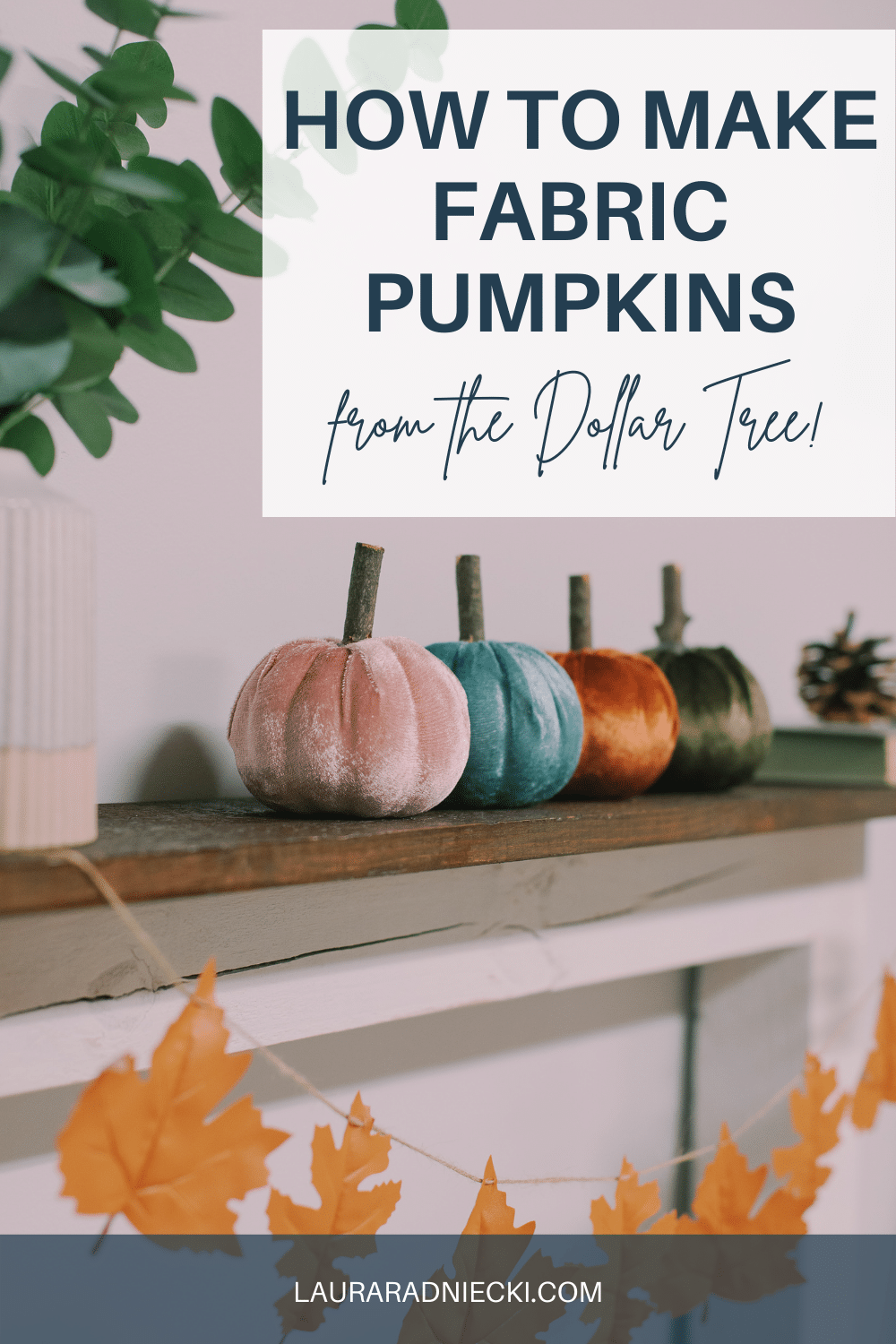 How to Make DIY Fabric Pumpkins from the Dollar Tree
Step 1: Gather Supplies
Supplies Needed:
Fabric Pumpkins – I bought mine at the Dollar Tree, but you can buy them on Amazon too.
Wire Cutter
Wooden Branch
Garden Clipper
Hot Glue Gun and Glue – the cordless Hart glue gun from Walmart has officially changed my craft life.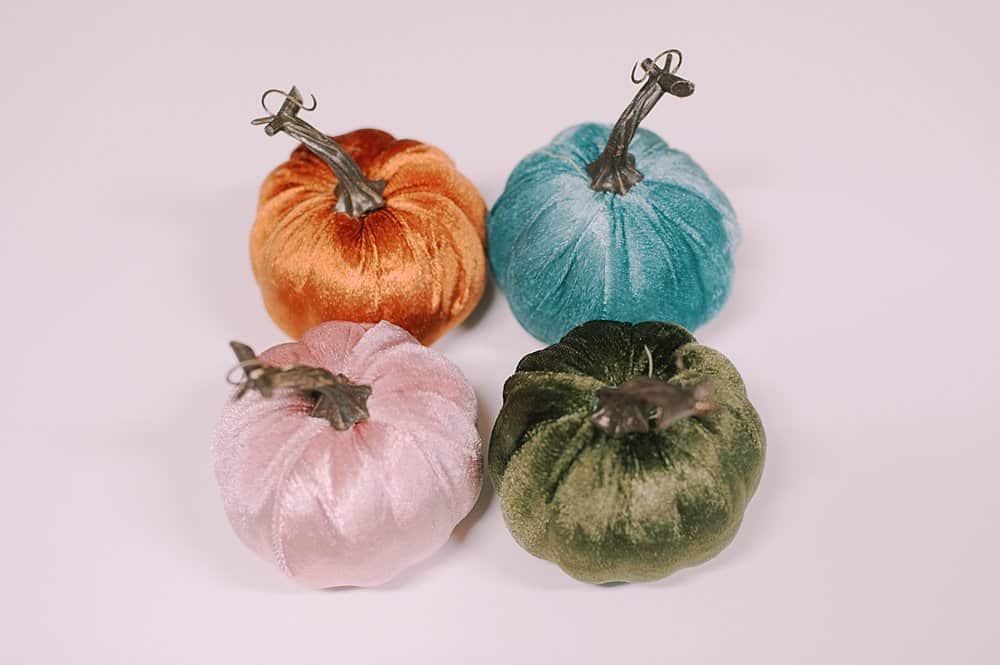 Step 2: Use a wire cutter to cut the plastic stems off the pumpkins.
Clip off any leftover hot glue too.
Be careful not to cut holes in the fabric as you go. You probably won't be able to clip all the glue off; just get as much excess as you can.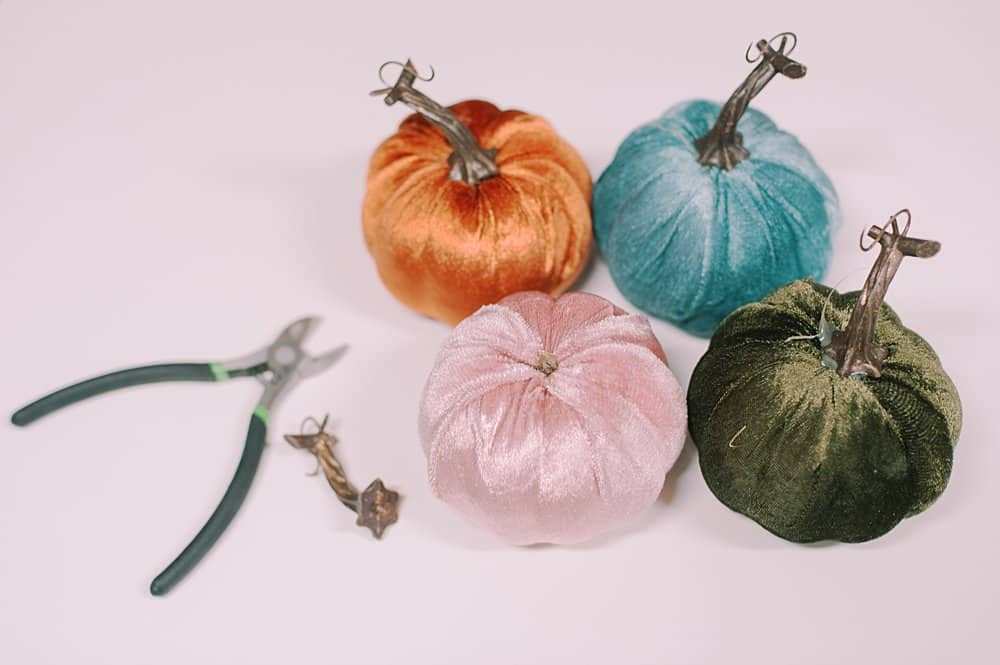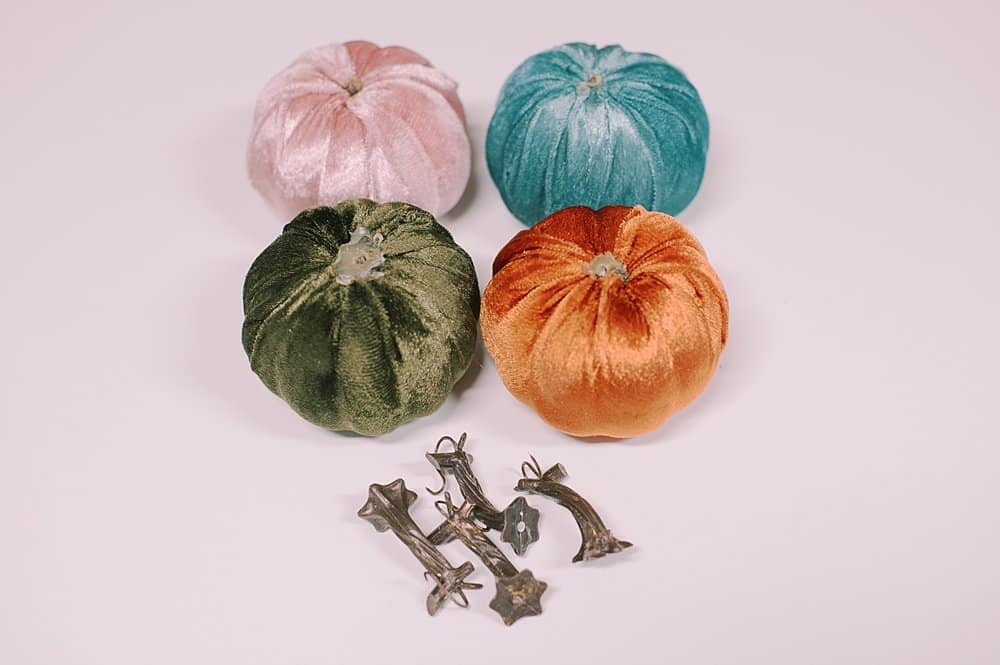 Step 3: Cut a wooden branch into sections for pumpkin stems, using a garden clipper.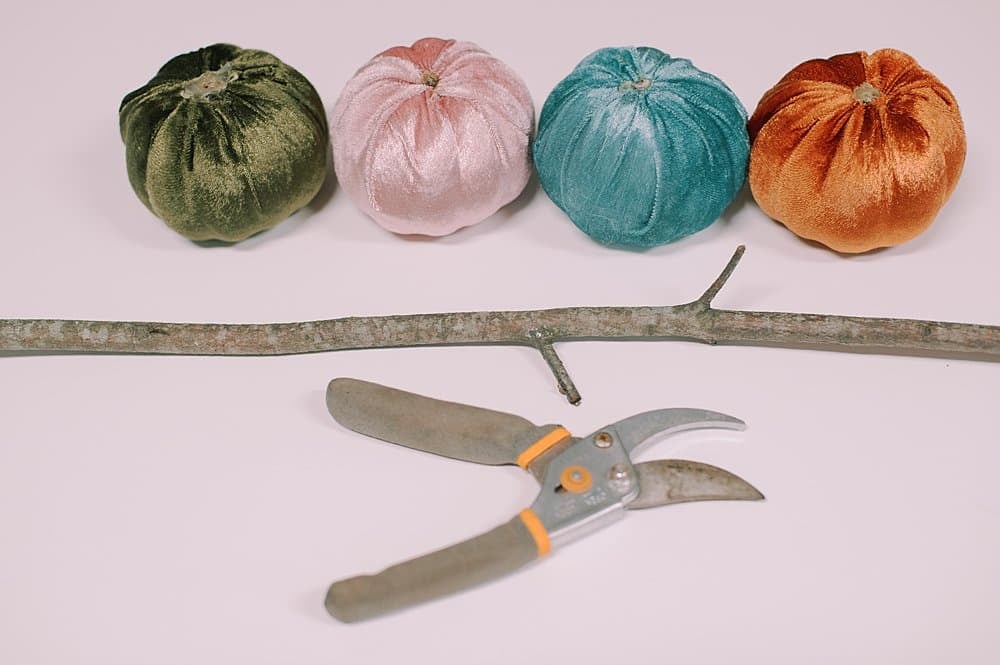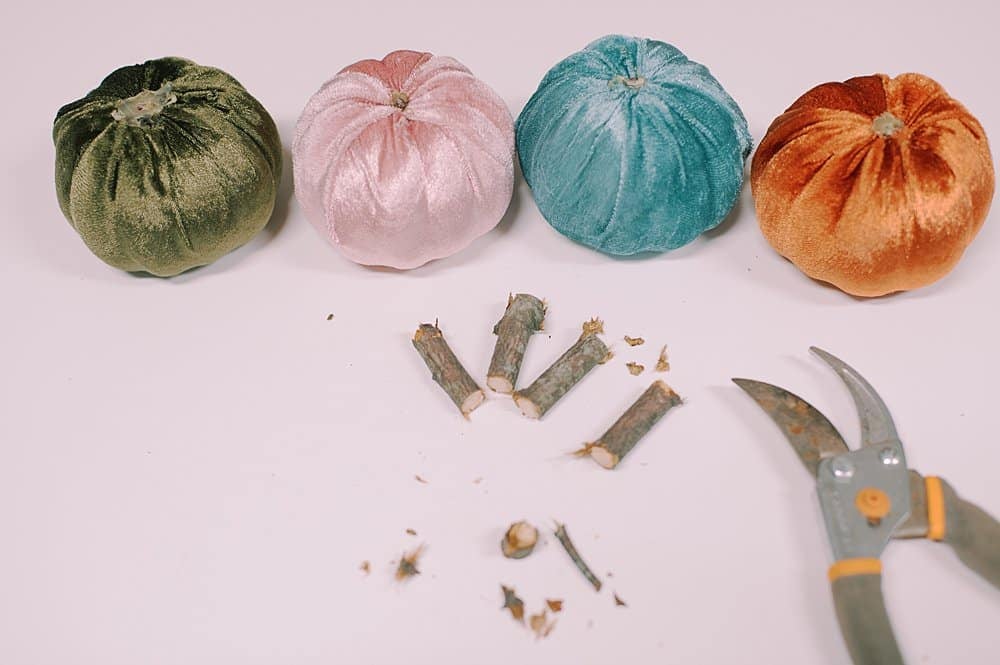 Step 4: Trim the rough edges of the stems using scissors to clean them up.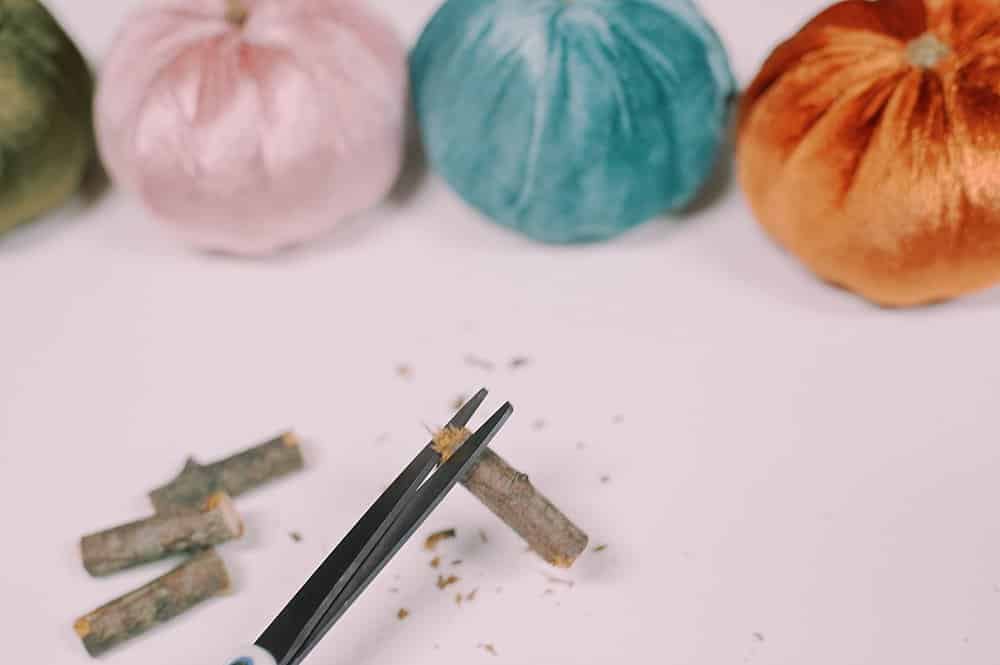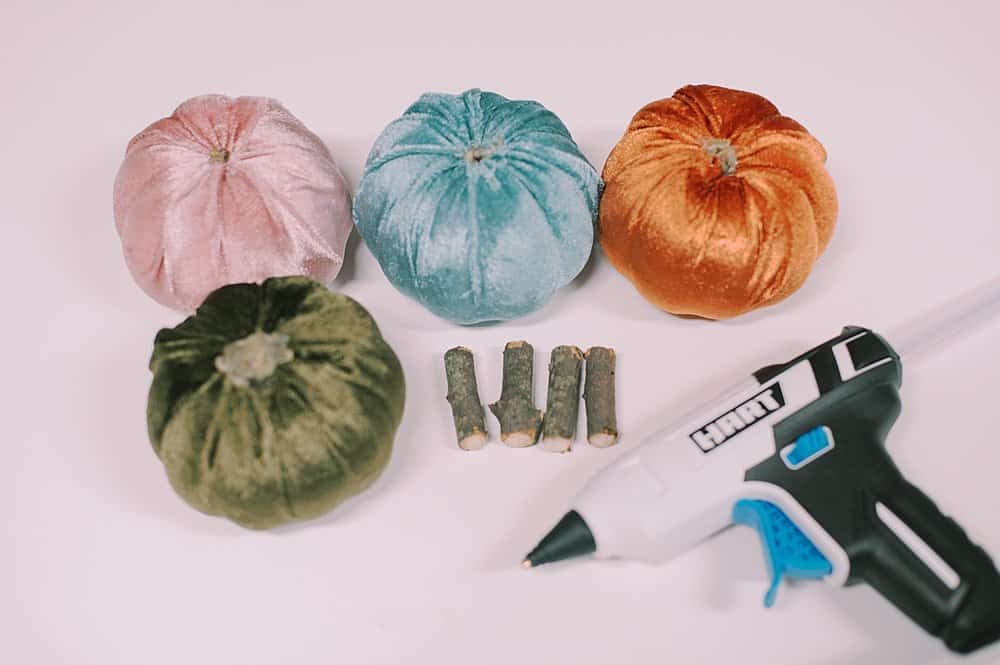 Step 5: Hot glue the wooden stems onto the fabric pumpkins.
Repeat for all of the pumpkins.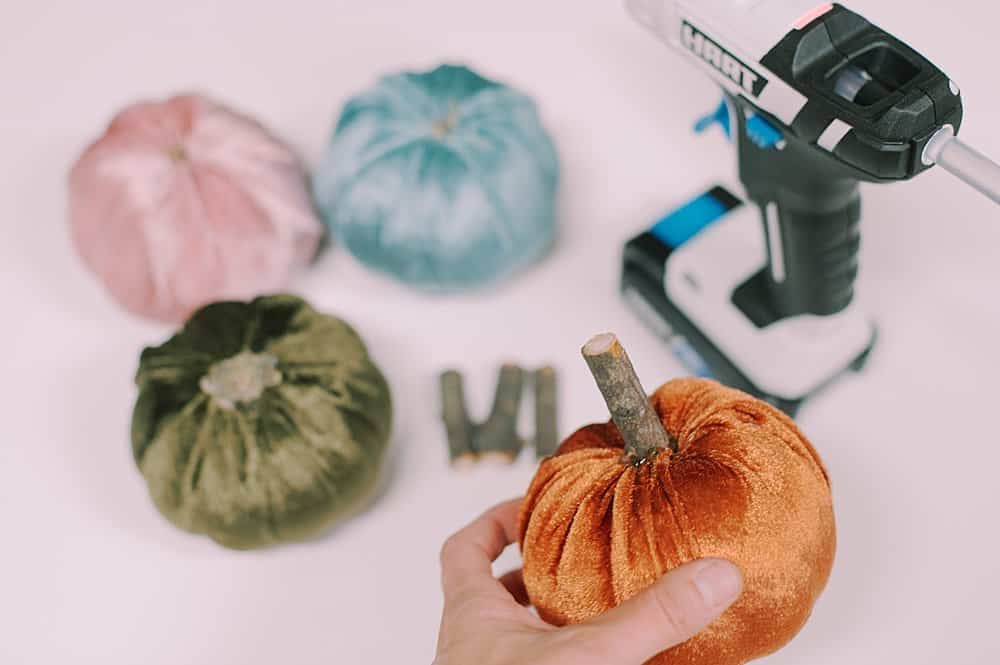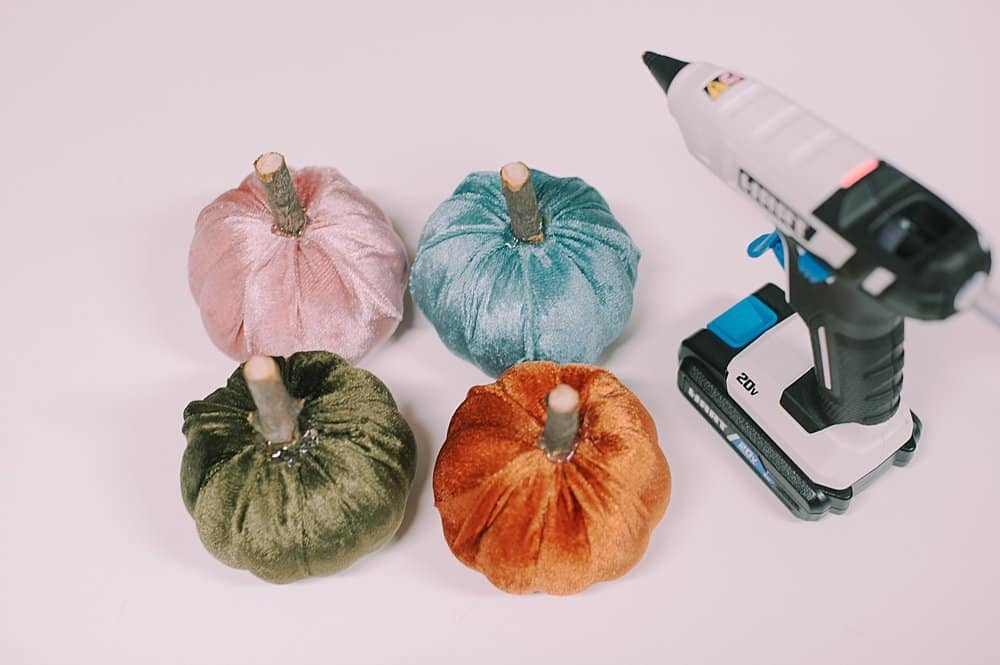 Step 6: Display your rustic chic DIY fabric pumpkins and enjoy!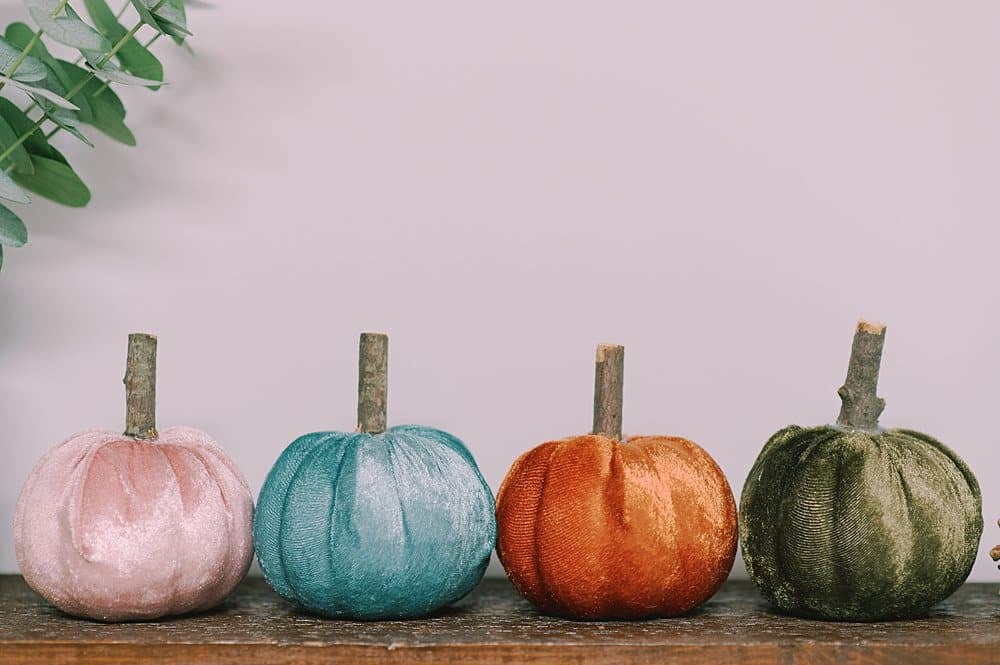 – – – – –
Velvet pumpkins are a great find at the dollar store, but the plastic stems are usually not very cute.
With a pair of wire cutters to remove the plastic stems and hot glue to attach new stems cut from a wooden branch, these DIY fabric pumpkins get a facelift that makes them a beautiful addition to rustic chic fall decor!
(Aren't those fabric colors dreamy??)
Send us a picture if you try out this tutorial!