**These posts often contain affiliate links. Please see our disclosure policy for details.**
HERE'S HOW TO MAKE A DIY FELT BALL ACORN ORNAMENT FOR YOUR CHRISTMAS TREE, USING ACORN CAPS, FELT BALLS MADE OF WOOL, HOT GLUE, AND TWINE.
Felt ball acorns made their appearance as a staple in our fall decor this year, but they're making waves this Christmas as well!
Felt balls themselves can be used in garlands or in ornaments like a felt ball Christmas tree or a felt ball dreamcatcher.
But what about felt ball acorns; what kind of ornament can be made with them?
We're on Day 13 of The 30 Days of Ornaments Project, where we are making 30 handmade ornaments in 30 days.
Today, we're bringing felt ball acorns into the ornament world and making a simple and super cute felt ball ornament that will have you oohing and ahhing in minutes!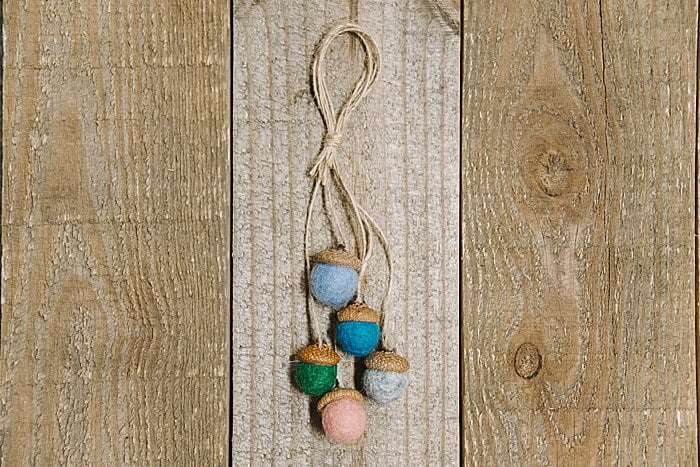 Let's make it!
Day 13: How to Make a Felt Ball Acorn Ornament
DIY Felt Ball Acorn Ornament
Step 1. Gather supplies.
Supplies needed: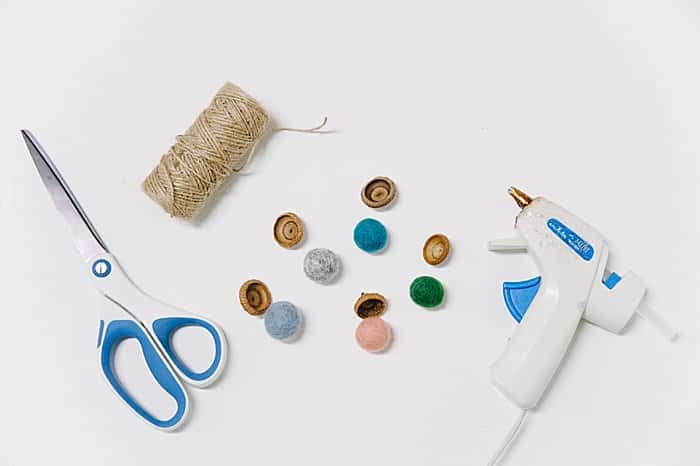 Step 2. Match up acorn caps to felt balls according to size.
Step 3. Hot glue an acorn cap onto each felt ball.
Step 4. Cut one 12-18″ piece of twine for each of your felt ball acorns.
Step 5. Hot glue a twine piece onto the top of an acorn cap, let dry. Repeat for all felt acorns.
Step 6. Grab the free end of all the twine pieces, stagger the felt acorns, make a loop and knot the twine. Trim off excess.
Step 7. Inspect and hang up the felt ball acorn ornament!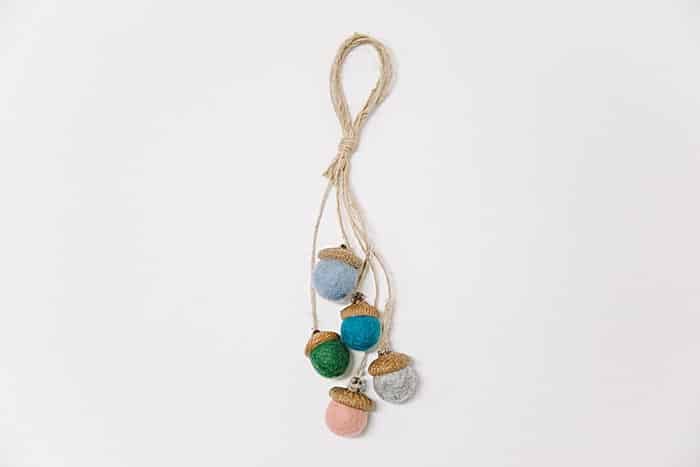 When I set out to make today's ornament, I had a general idea I wanted to try with the felt ball acorns, but I really didn't know what I would actually end up making.
I just knew I wanted to make SOME kind of ornament with them because I love felt ball acorns so much.
Thankfully, my idea turned out even better than I hoped and I LOVE the result!
The colors of the felt balls in this ornament can be customized to match your holiday decor, and the number of felt acorns you include in the ornament can be changed depending on your personal preference.
The sky is the limit!
Save the idea for later by pinning the photo below to Pinterest!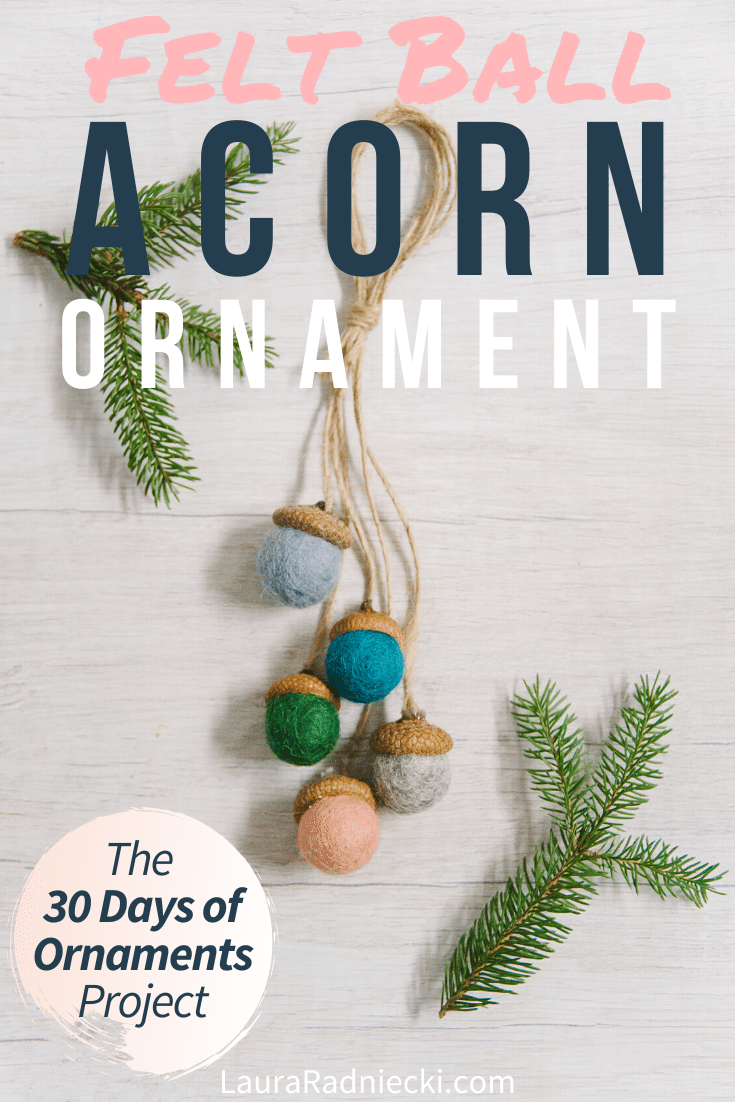 . . . . . . .