**These posts often contain affiliate links. Please see our disclosure policy for details.**
LEARN HOW TO MAKE A DIY FELT BALL ORNAMENT IN THE SHAPE OF A CHRISTMAS TREE USING 20MM FELT BALLS, HOT GLUE, AND TWINE!
Felt balls are one of my favorite craft supplies. I've made felt ball garlands with them, as well as turned them into felt ball acorns and used them to decorate for fall.
Now, we're bringing felt balls into our Christmas decor and turning them into felt ball ornaments!
We're on Day 9 of The 30 Days of Ornaments Project, where we will make 30 handmade ornaments over the next 30 days.
Today, we are using felt balls and gluing them into the shape of a Christmas tree to make a DIY felt ball Christmas tree ornament!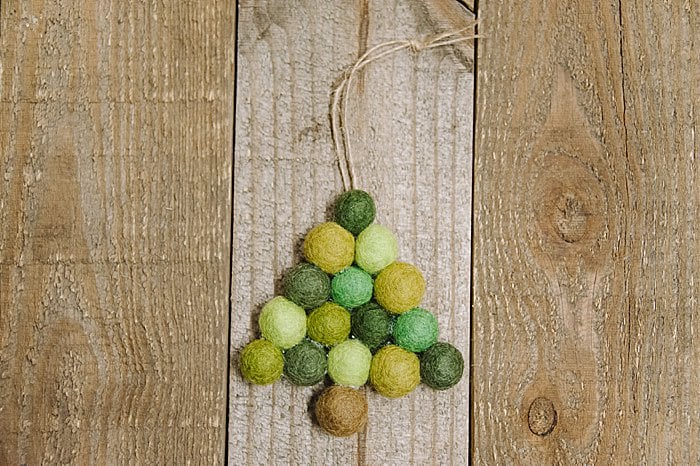 Let's make one!
Day 9: How to Make a Felt Ball Christmas Tree Ornament
DIY Felt Ball Ornament for the Tree
Step 1. Gather supplies.
Supplies needed: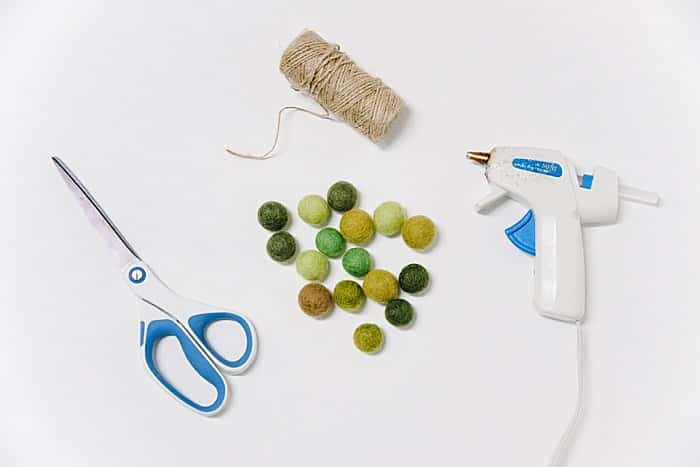 Step 2. Cut 12″ of twine for a hanging string. Set aside.
Step 3. Arrange felt balls in Christmas tree shape.
Step 4. Hot glue felt balls together.
Step 5. Fold hanging string in half, knot two ends together.
Step 6. Glue hanging string to the back of the top ball of the ornament.
Step 7. Inspect the felt ball ornament and hang!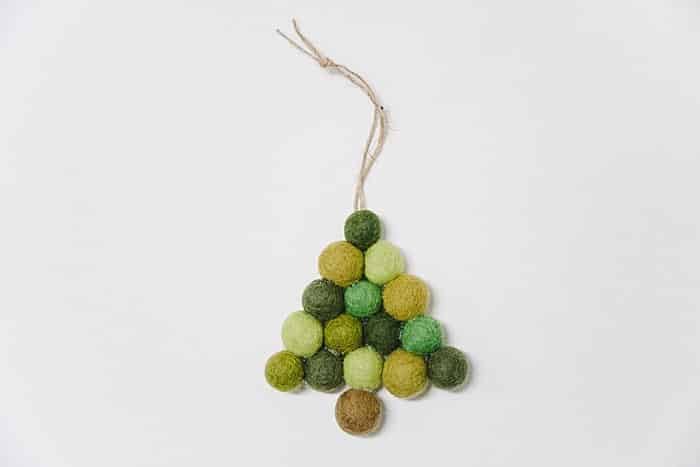 I LOVE how this ornament turned out, and it's honestly SO easy.
It's customizable with different felt ball colors, and you can make it as big or as small as you want depending on how many rows you add.
I'm so inspired by felt balls; there are going to be more ornaments using them in the 30 days of ornaments series!
Save the idea for later by pinning the photo below to Pinterest!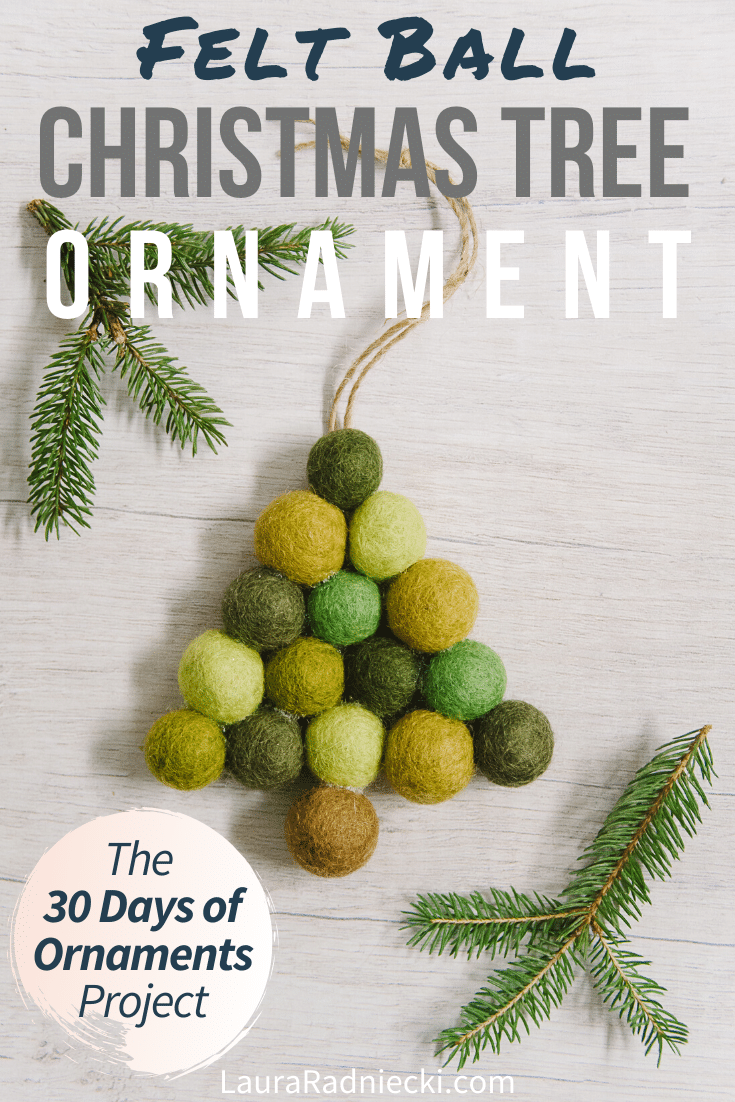 . . . . . . .