**These posts often contain affiliate links. Please see our disclosure policy for details.**
Learn how to make a DIY paper book with a cardstock cover using a sewing machine to bind the blank book in this step-by-step tutorial.
Blank books are easy to make and can be used for so many different purposes – drawing, journaling, writing, illustrating, brainstorming, or just keeping kids busy at church or a restaurant!
It's especially fun to use a sewing machine to bind paper books – maybe because it feels slightly strange and thrilling to sew paper and see a book come to life before your eyes!
Today, we're going to turn plain white printer paper and a colored cover paper (either construction paper or scrapbook paper) into a beautiful book in just minutes!
Let's see how to do it.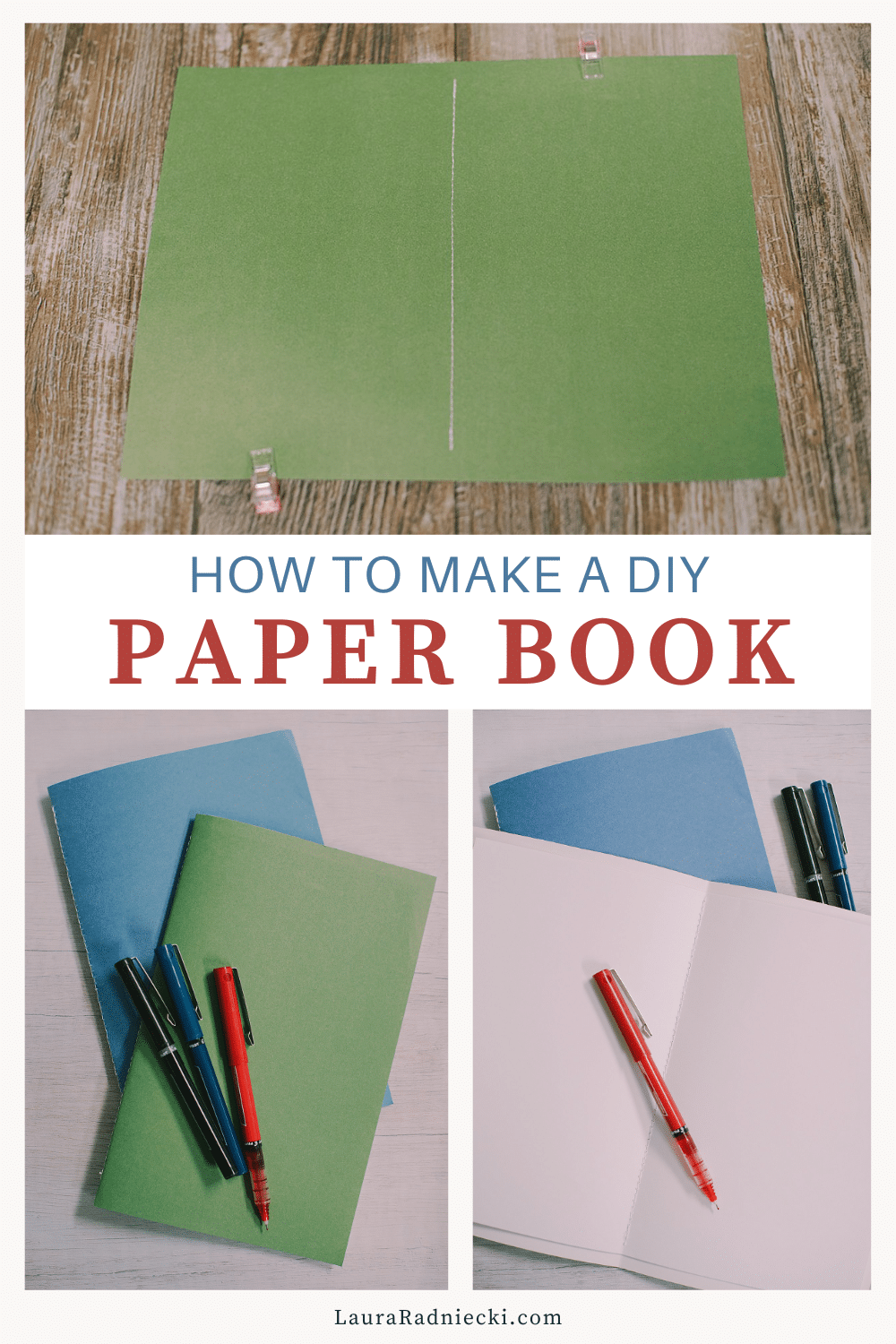 How to Make a DIY Paper Book with a Cardstock Cover
Step 1. Gather Supplies
Supplies Needed:
Construction Paper or Scrapbook Paper for the book cover
Sewing Machine
Scissors
Optional – paper cutter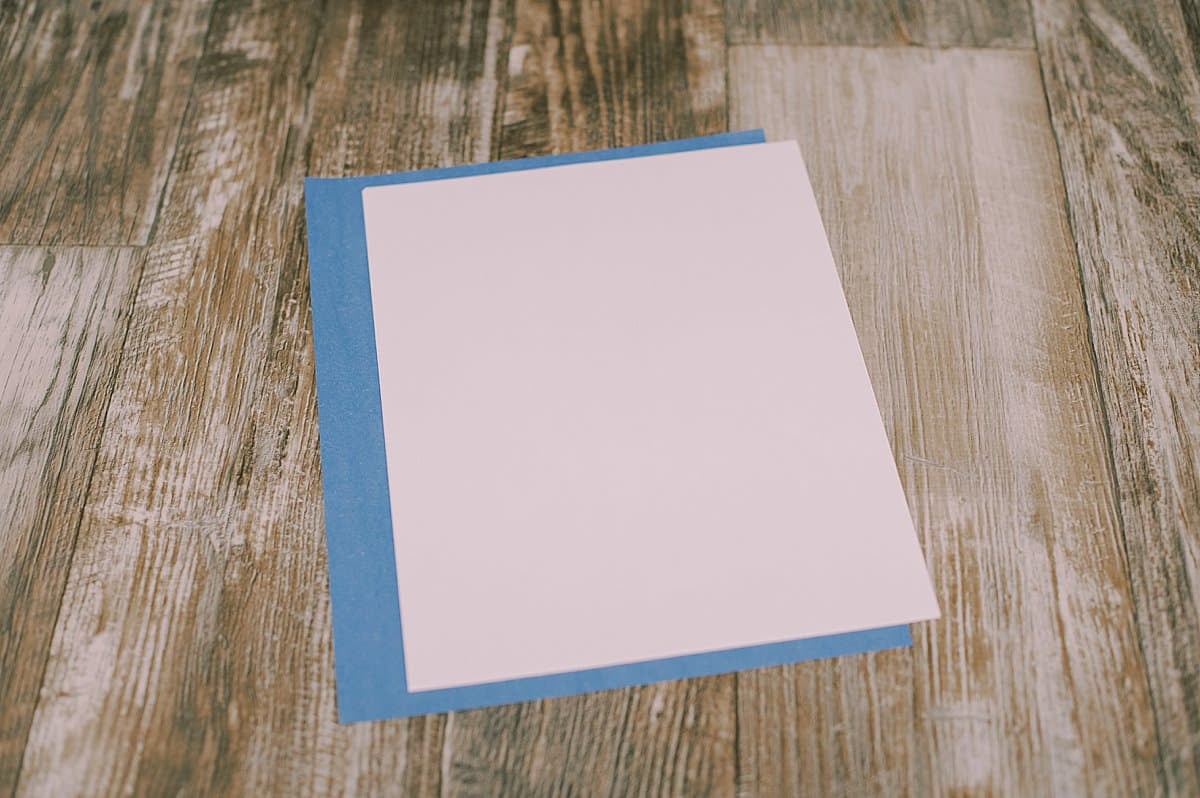 Step 2. Determine how many pages you want your finished book to have, and gather the required number of printer paper pages.
You will be folding the printer paper in half, so if you use 10 pages of printer paper, your finished book will have 20 pages in it.
Step 3. Fold the white printer paper in half, creasing it firmly in the middle.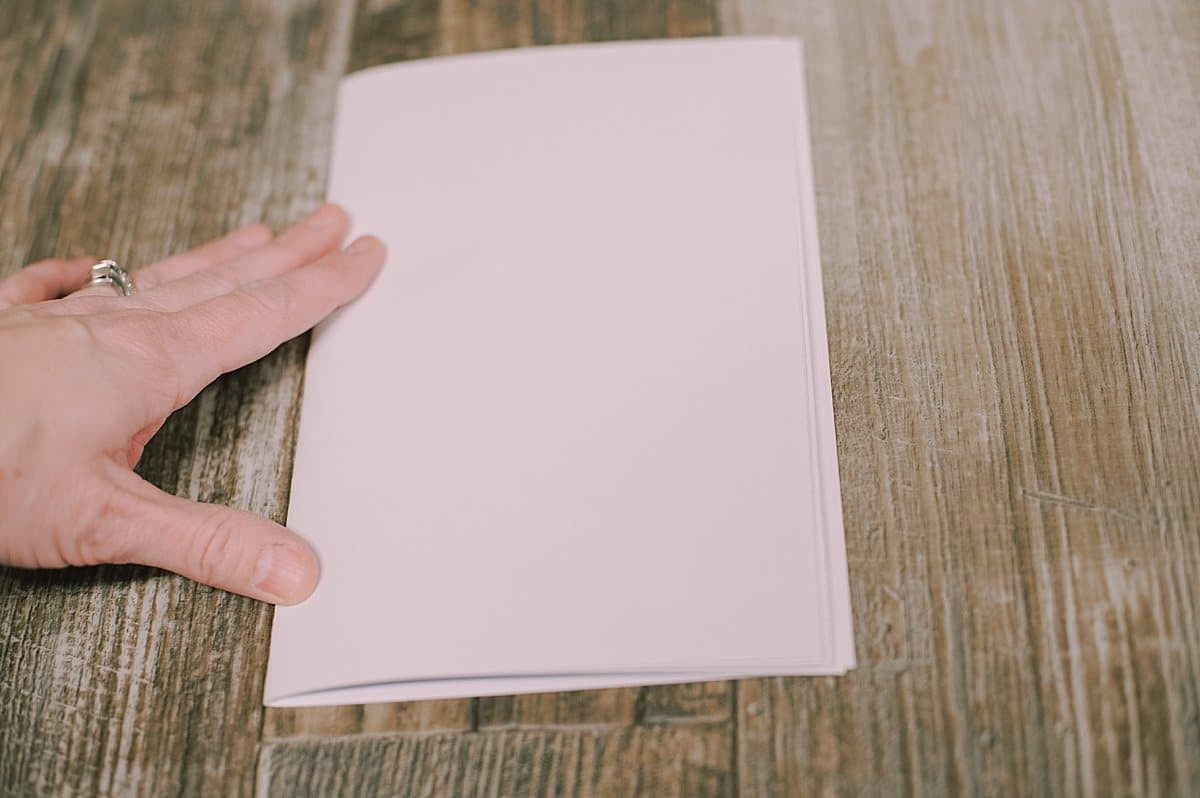 Step 4. Fold the cover paper in half.
If you use construction paper, it is naturally 9×11.5″ which will give your book a "hardcover" look where the cover is slightly larger than the inside pages.
If you want your cover to be the same size as the interior pages to give it more of a "paperback" look, trim the cover paper to be the same size as the interior paper pages before folding or continuing.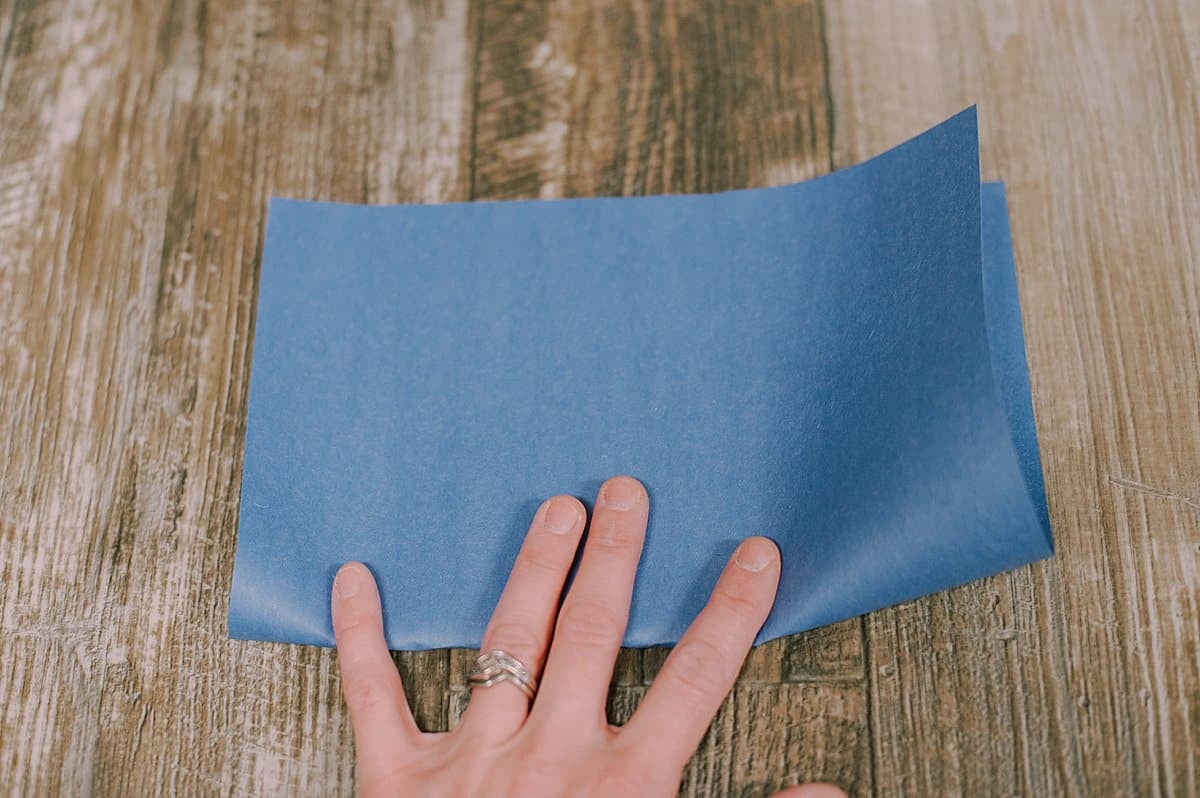 Step 5. Use quilt clips to hold the inside paper pages and the outside cover together in preparation for sewing.
Use the creases to line them up, and if your cover is slightly larger than the interior pages, make sure the interior pages are centered on the cover.
The clips help hold everything in place while you sew.
Step 6. Sew a straight stitch down the crease of the book.
The easiest way is to sew down the inside of the book, starting and ending on the top and bottom of the white interior pages.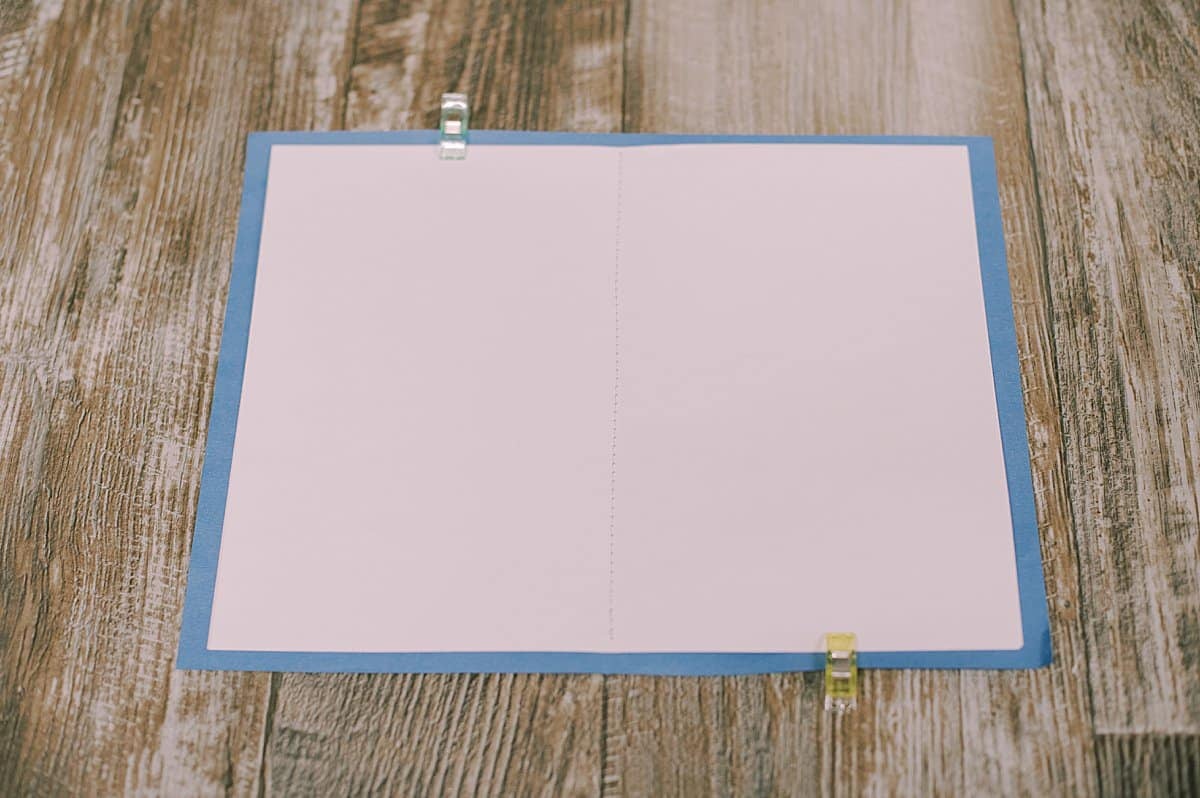 The downside of doing it this way is the visible stitch on the outside of your book will be the bobbin stitches, which as you can see – are pretty messy looking.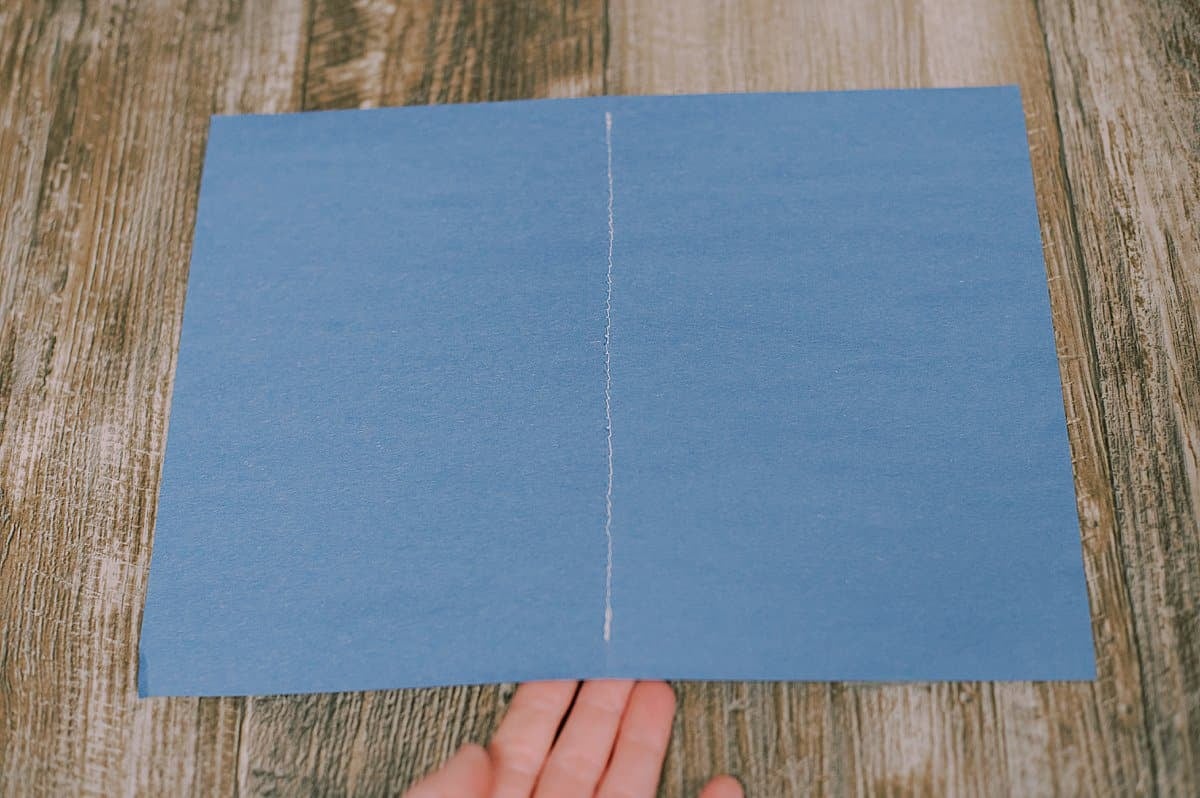 The other option is to flip the book over before sewing, and sew down the spine of the book along your crease instead.
This will make your neat top stitches visible from the outside of your book, and the messy bobbin stitches will be hidden on the inside.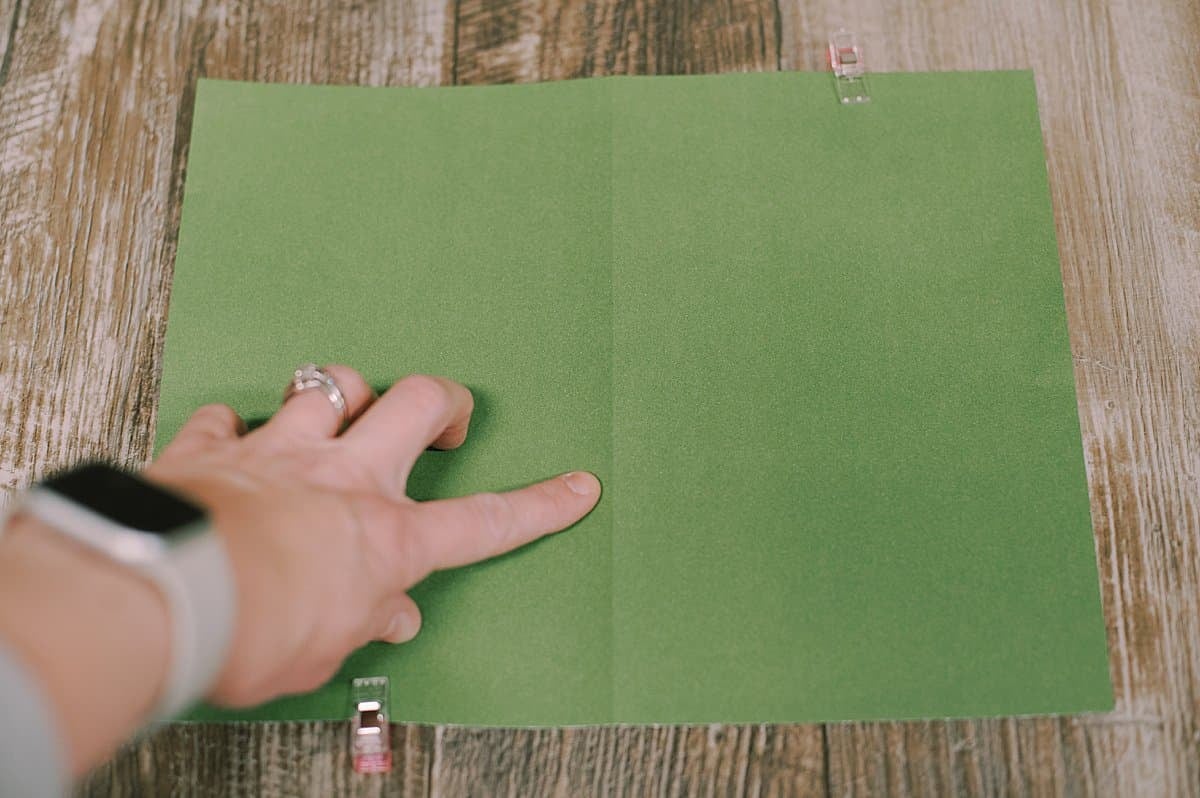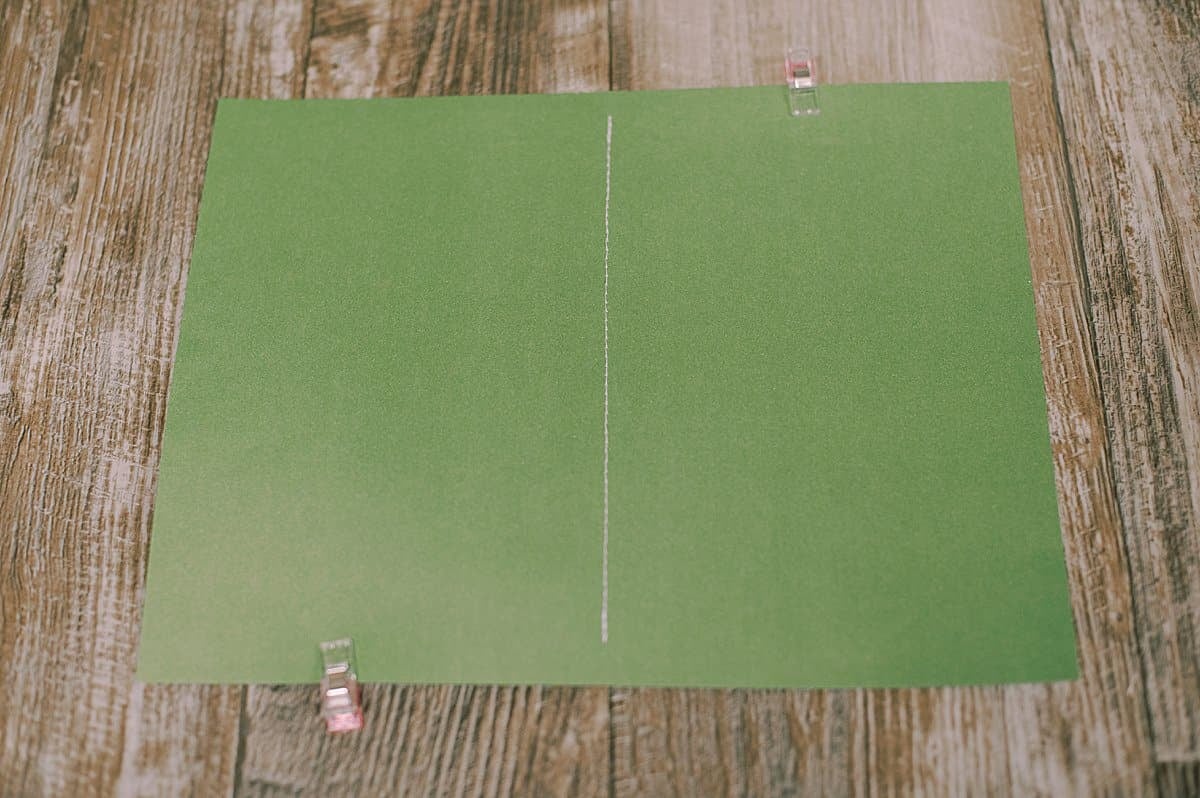 The green book was stitched with the back cover up, and the blue book was stitched with the blue cover facing down.
You can see the green stitches look more uniform and neat, while the blue book's stitches look more messy and chaotic.
Depending how important that is to you, and the type of cover you use, you can decide which way to sew your book. (Busy, colorful covers will show messy stitches less than a solid color like these covers will.)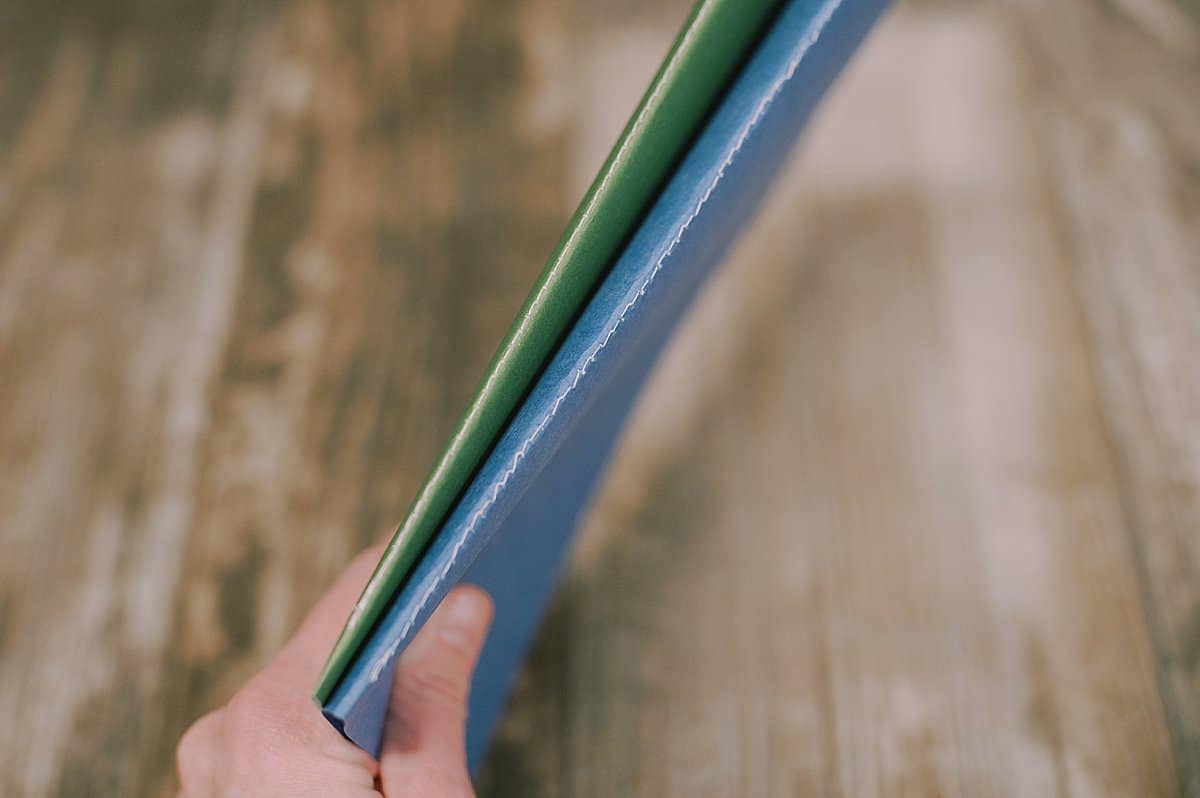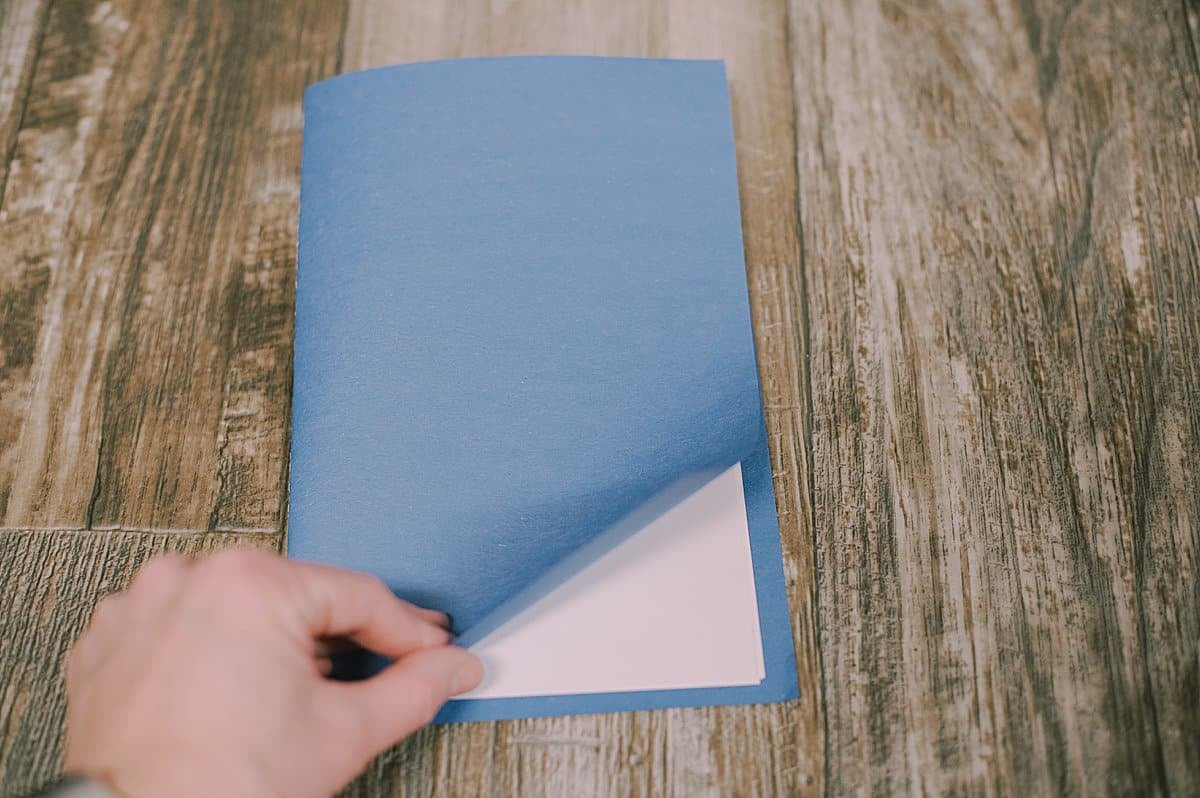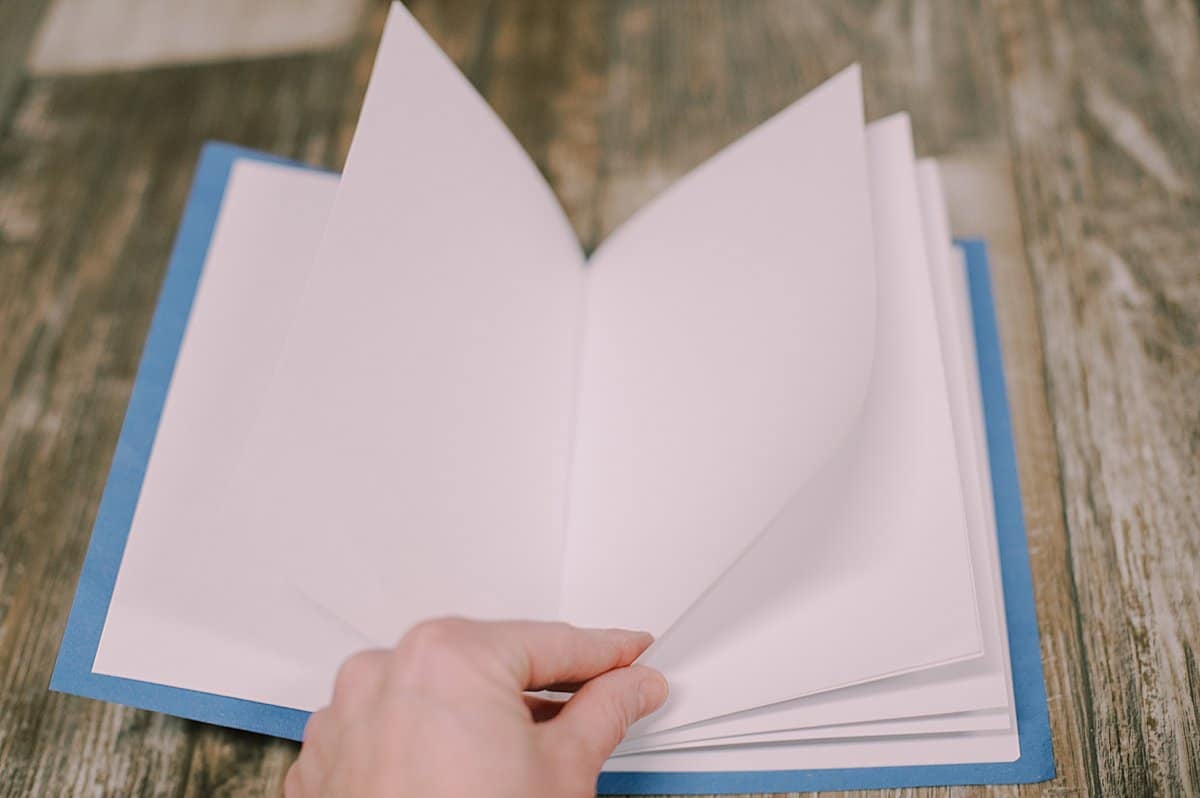 That's it!
Your DIY paper book is done!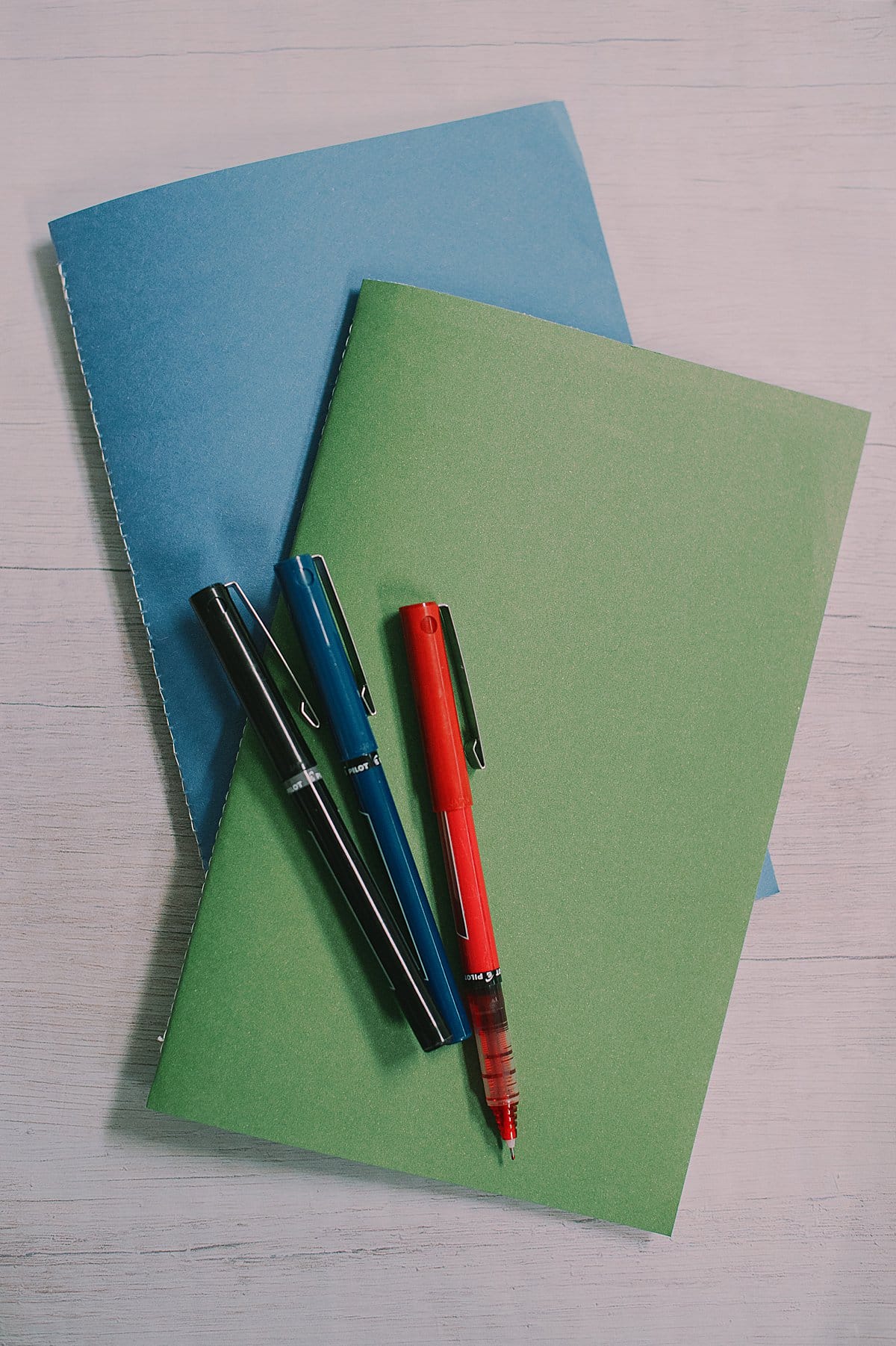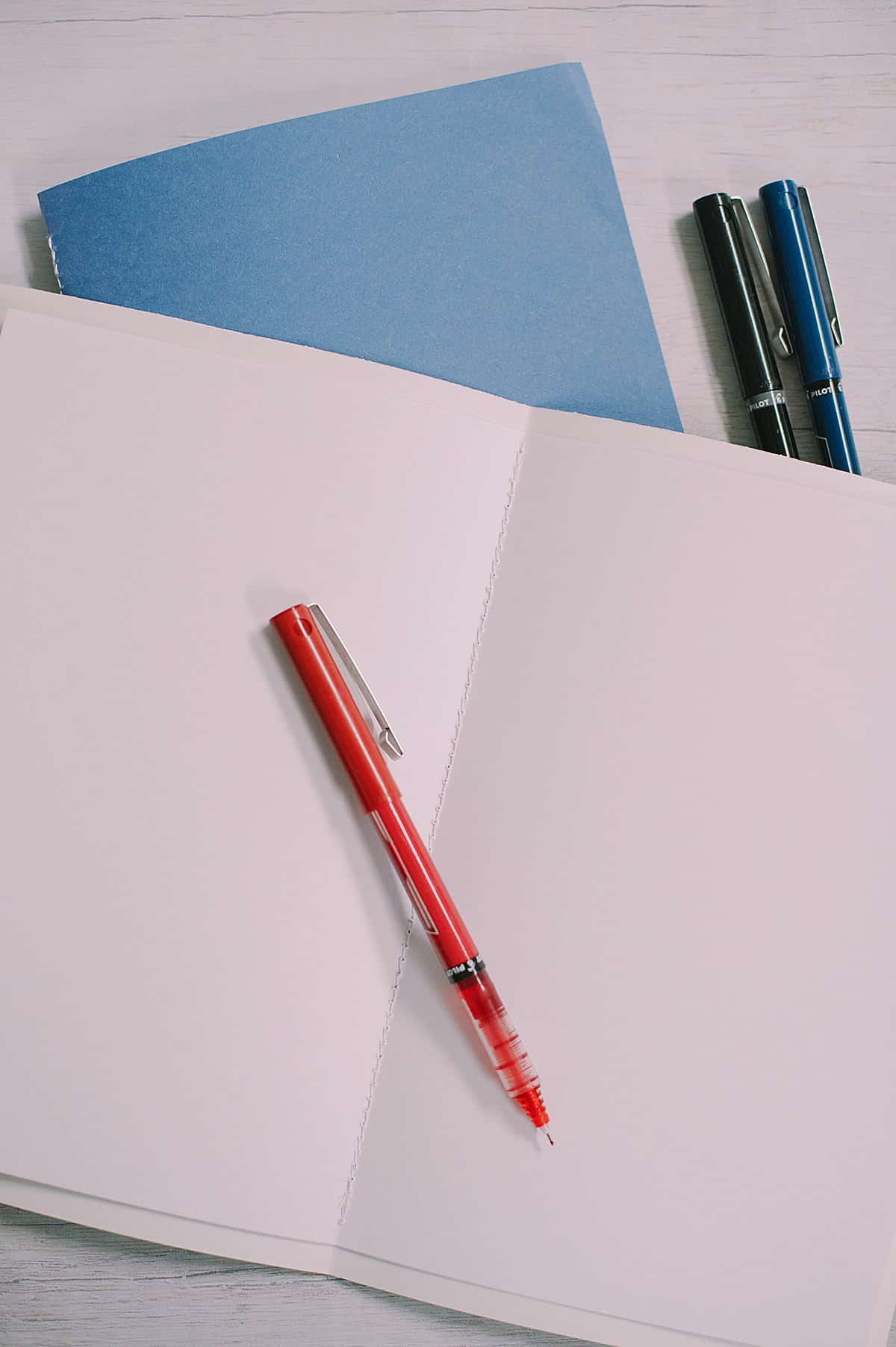 Once you get the process down, you can make a book in a minute or two.
You could sew them in bulk, folding a bunch in the same step, and then clipping them together in one step, and finally sewing them all in another block.
This would make them even faster to make, and you could whip up a whole set in a short time.
These DIY paper books make fantastic gifts or stocking stuffers for kids, and trust me – they're very satisfying to sew as well!