**These posts often contain affiliate links. Please see our disclosure policy for details.**
Acorns are a wonderful craft supply, and can be used in a ton of different ways from craft projects to home decor.
In this 30 Day Christmas Ornament project, we've used acorns to make a felt ball acorn ornament, as well as used acorn caps as hats in the acorn peg doll ornament and the pine cone person ornament.
We're on Day 27 of The 30 Days of Ornaments Project, where we are making 30 handmade ornaments in 30 days.
Today, we are going to use acorn caps I picked from my yard and then cleaned for crafts, and combine them with metal jingle bells to make a DIY acorn bell Christmas ornament!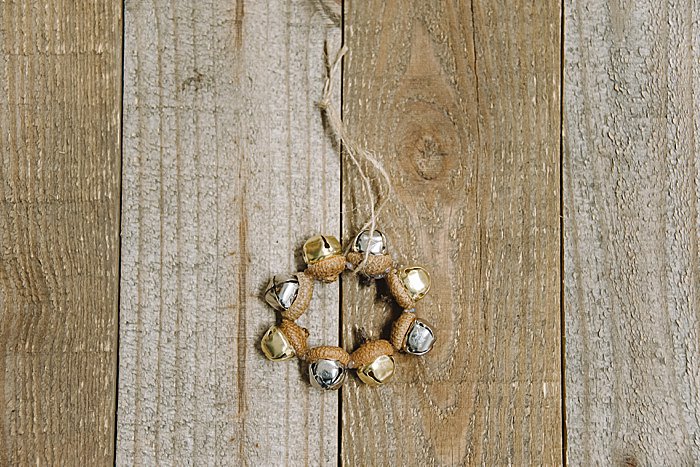 Here's how to make an acorn bell ornament!
Day 27: How to Make an Acorn Bell Ornament
DIY Acorn Bell Christmas Ornament
Step 1. Gather supplies.
Supplies needed: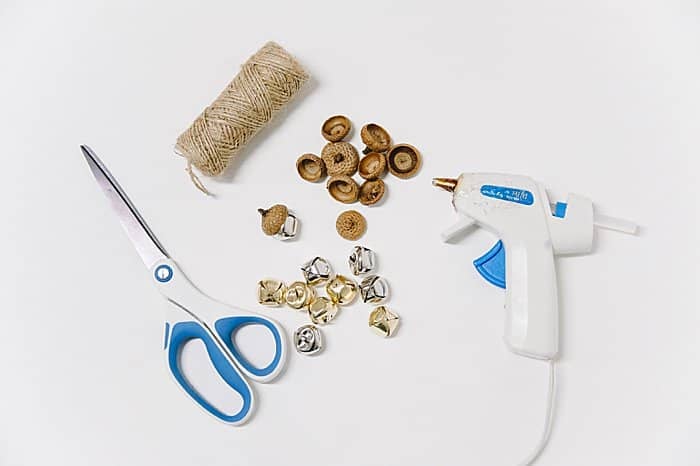 Step 2. Cut a 12″ section of twine to use as a hanging string, and set aside.
Step 3. Hot glue acorn caps onto the tops of metal jingle bells.
Step 4. Arrange the acorn bells in a circle, with the caps on the inside and the bells facing out.
Step 5. Hot glue the acorn caps together one by one, letting dry in between, to create a circle shape.
Step 6. Loop twine through the acorn bell circle, knot the ends together, and trim off any excess.
Step 7. Inspect the acorn bell ornament and hang it up!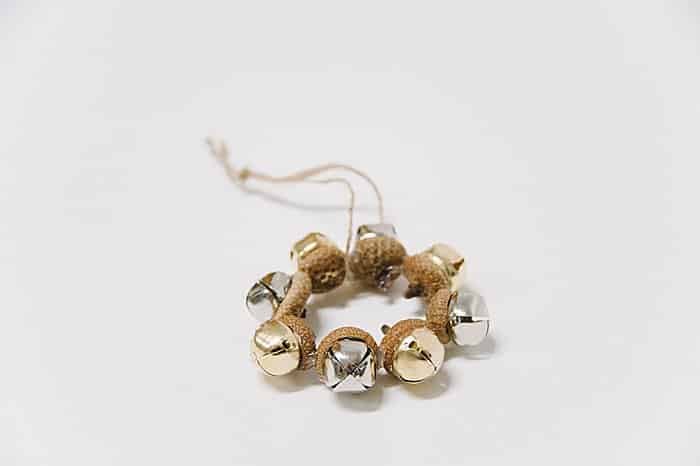 Something about this acorn bell ornament reminds me of a reindeer collar or something equally Christmasy!
It's simple, cute, and a festive addition to any Christmas tree.
You can also get creative and arrange acorn bells in different types of shapes too; as long as you can hot glue them together, you can make them into an ornament!
Save the idea for later by pinning the photo below to Pinterest!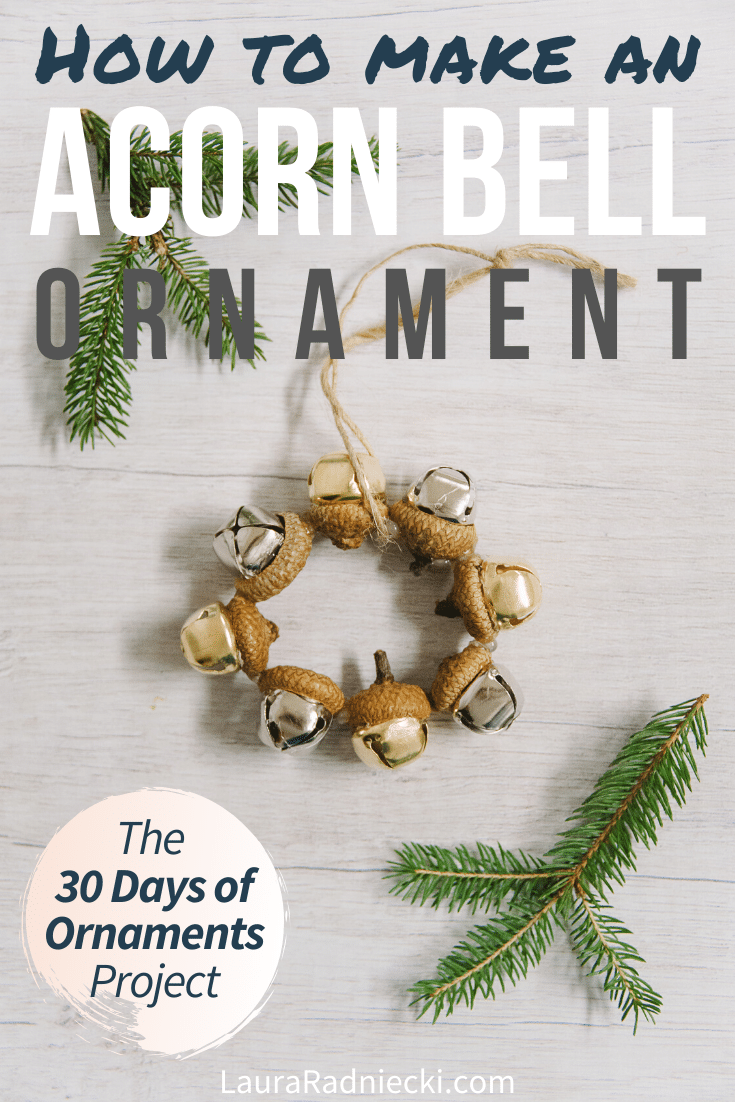 . . . . . . .