**These posts often contain affiliate links. Please see our disclosure policy for details.**
LOOKING FOR PINE CONE CRAFT IDEAS? HERE'S HOW TO MAKE A SIMPLE, RUSTIC DIY PINE CONE PERSON ORNAMENT WITH AN ACORN CAP.
When I walk around my yard and see beautiful pine cones on the ground, I can't help but think, "These pine cones are so pretty! What can I make with these?!"
I always collect and clean a bunch of pine cones, and then look for ways to use them in my craft projects.
We're on Day 10 of The 30 Days of Ornaments Project, where we will make 30 handmade ornaments over the next 30 days.
Today, we are combining a pine cone with the cap from an acorn (both collected from my yard!) and turning it into a darling little DIY pine cone person ornament for the Christmas tree!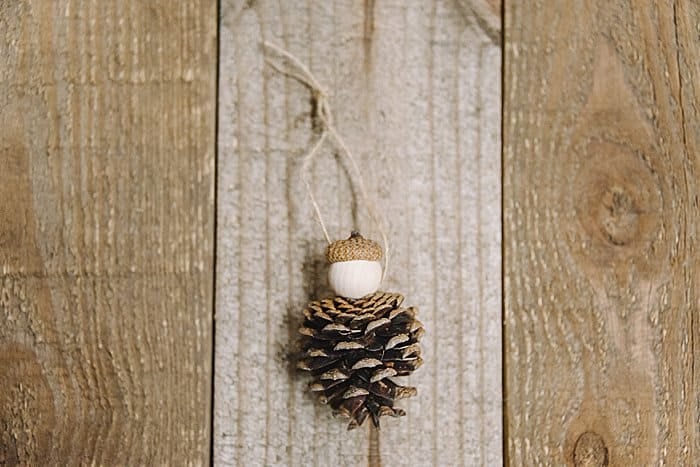 Here's how to do it!
Day 10: How to Make a Pine Cone Ornament
DIY Pine Cone Person Christmas Tree Ornament
Step 1. Gather supplies.
Supplies needed: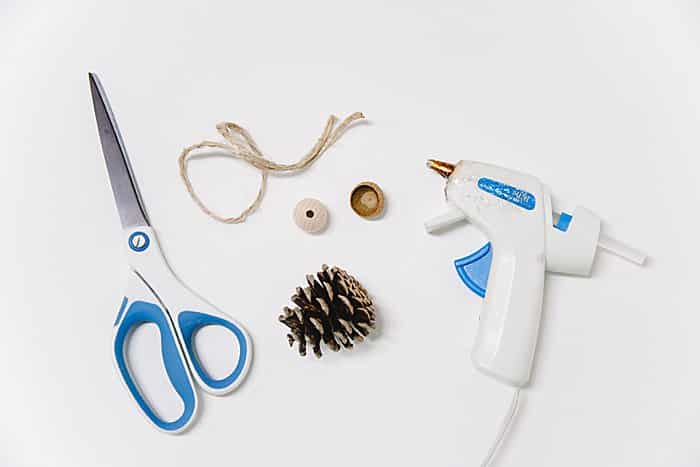 Step 2. Cut 12″ of twine for a hanging string. Set aside.
Step 3. Hot glue acorn cap onto top of wooden bead as a hat.
Step 4. Turn pine code upside down. Hot glue bead to the middle of the flat bottom part of the pinecone.
Step 5. Fold hanging string in half, knot two ends together.
Step 6. Glue hanging string to the back of the pine cone ornament.
Step 7. Inspect the pine cone ornament and hang!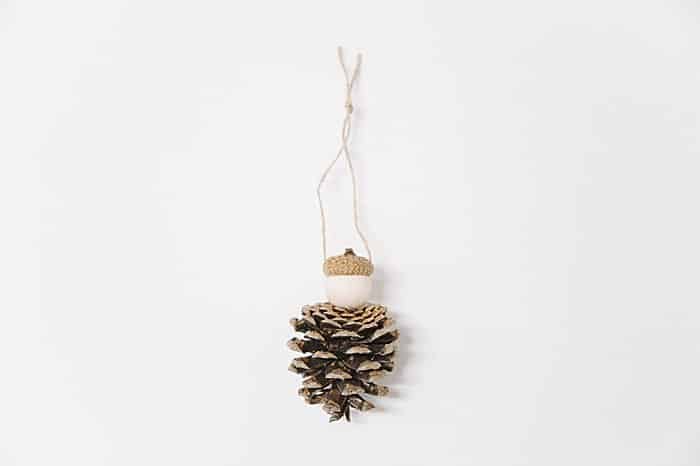 This little pine cone person is so cute, I can hardly stand it.
It's rustic, simple, sweet, and SO easy.
The ornament can be tweaked by adding ribbon or fabric scrap as a scarf, or by drawing a face onto the wooden bead.
But honestly? I love it just as it is, in all its simple glory!
Save the idea for later by pinning the photo below to Pinterest!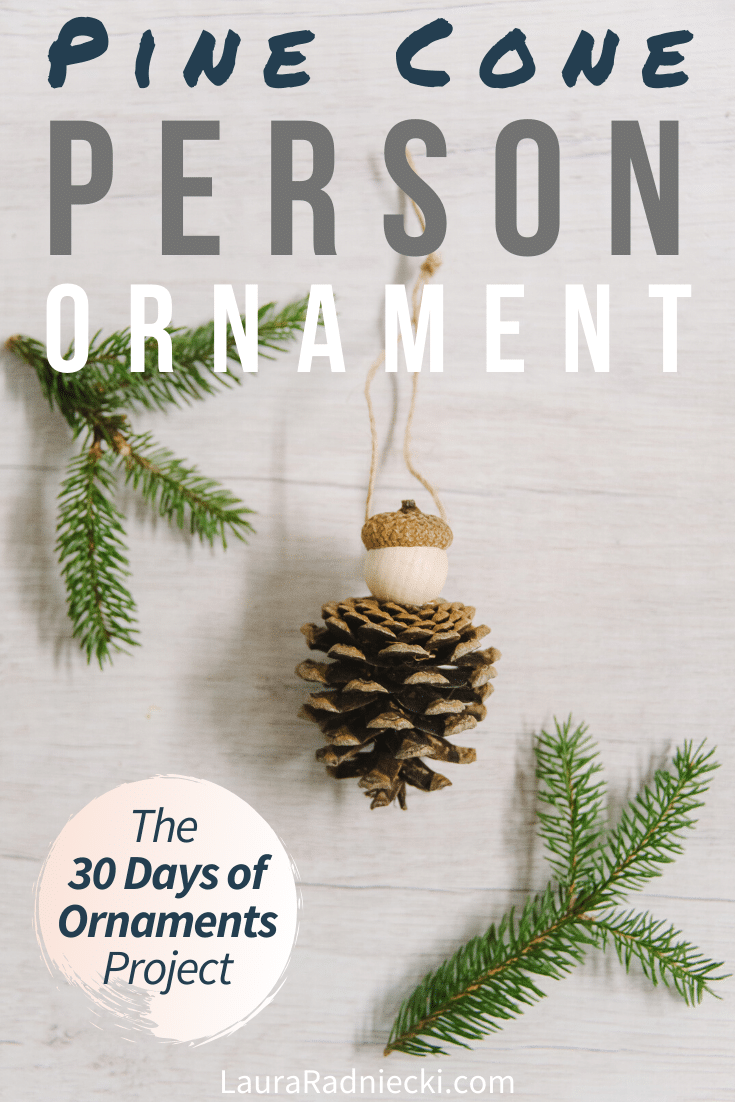 . . . . . . .