**These posts often contain affiliate links. Please see our disclosure policy for details.**
LOVE PEG DOLL CRAFTS? HERE'S A STEP-BY-STEP VIDEO TUTORIAL SHOWING HOW TO MAKE AN ACORN PEG DOLL ORNAMENT USING A WOODEN PEG DOLL, AN ACORN CAP, AND FABRIC SCRAPS.
Nothing says Christmas quite like a beautiful nativity scene, and my DIY Nativity version remains one of my all time favorite craft projects.
I loved the wooden peg dolls so much that I've since made a Holy Family set, a rainbow peg doll set, and I'm always on the lookout for more ways to use them.
What better way than to make an ornament, combining a wooden peg doll with an acorn cap! (Here's a post on how I prepare acorn for crafts.)
We're on Day 7 of The 30 Days of Ornaments Project, where we will make 30 handmade ornaments over the next 30 days.
Today, we are combining an acorn cap with a wooden peg doll, and turning it into a darling DIY acorn peg doll ornament!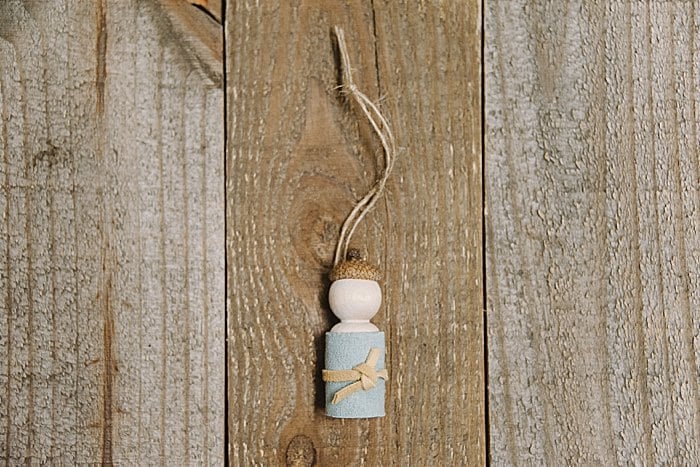 Here's how to make one!
Day 7: How to Make an Acorn Peg Doll Ornament
DIY Acorn Peg Doll Christmas Ornament
Step 1. Gather supplies.
Supplies needed: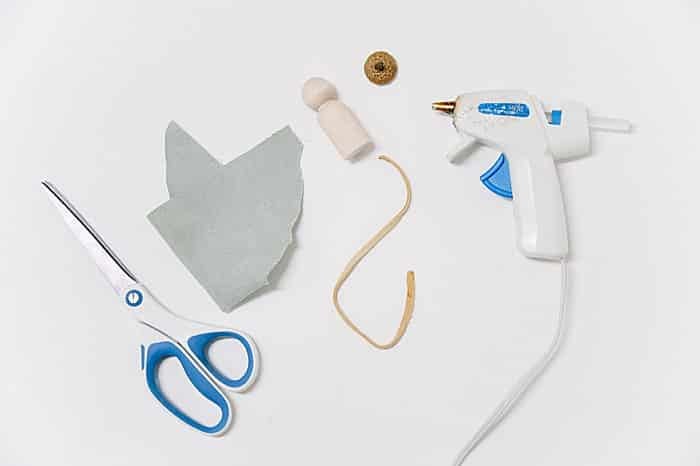 Step 2. Print out the free downloadable pattern for the Holy Family Nativity, from The FREE Resource Library.
Step 3. Cut fabric to size.
Step 4. Hot glue fabric to body of peg doll.
Step 5. Tie on leather belt. Knot to secure.
Step 6. Glue on acorn cap to head of peg doll.
Step 7. Cut 12″ piece of twine. Fold in half and knot.
Step 8. Glue twine hanging string to back of peg doll.
Step 9. Inspect and hang!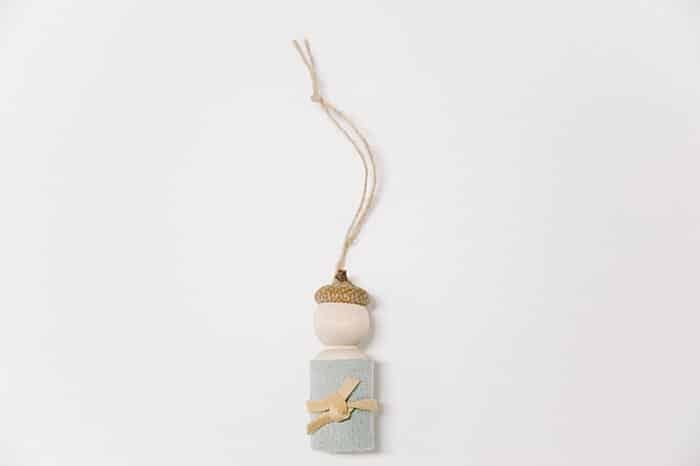 The result is the cutest rustic acorn peg doll ornament, which somehow reminds me of Robin Hood or some other forest dweller.
These peg doll ornaments can be customized using whatever type of fabric and string you want, and since the wooden peg doll bodies come in multipacks, you will be able to make a whole bunch!
Save the idea for later by pinning the photo below to Pinterest!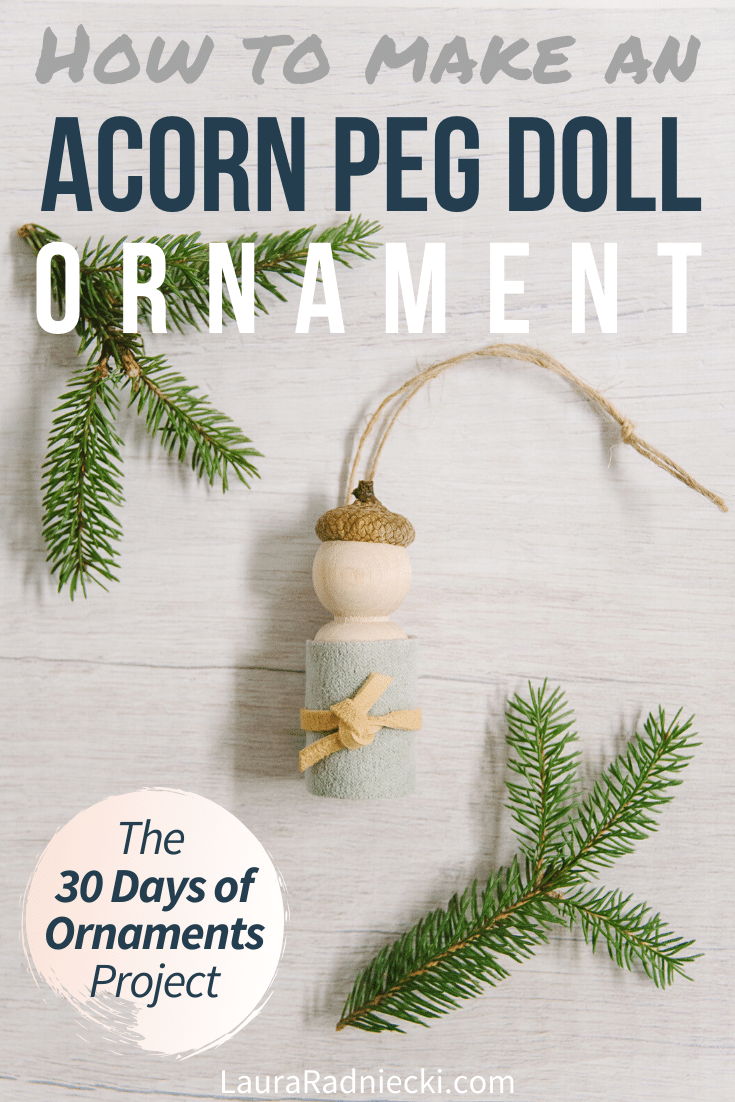 . . . . . . .