**These posts often contain affiliate links. Please see our disclosure policy for details.**
One of my favorite things to do when dreaming up new craft projects is to find ways to use up supplies I already have.
I bought leather scraps several years ago in order to make handmade leather jewelry, and I still have a lot of the scraps left over.
What better way to use up the scraps than to repurpose them into some type of leather Christmas tree ornament!
We're on Day 21 of The 30 Days of Ornaments Project, where we are making 30 handmade ornaments in 30 days.
Today, we are going to cut leather scraps into triangles, and stack them together to create a DIY stacked leather triangle ornament!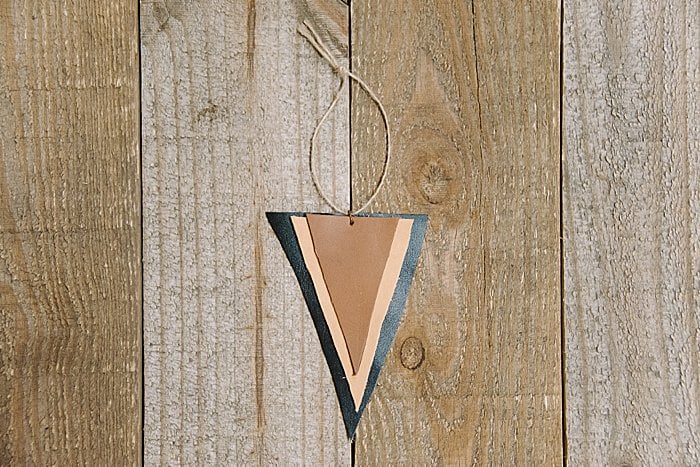 Here's how to make it!
Day 21: How to Make a Stacked Leather Triangle Ornament
DIY Leather Scrap Ornament
Step 1. Gather supplies.
Supplies needed: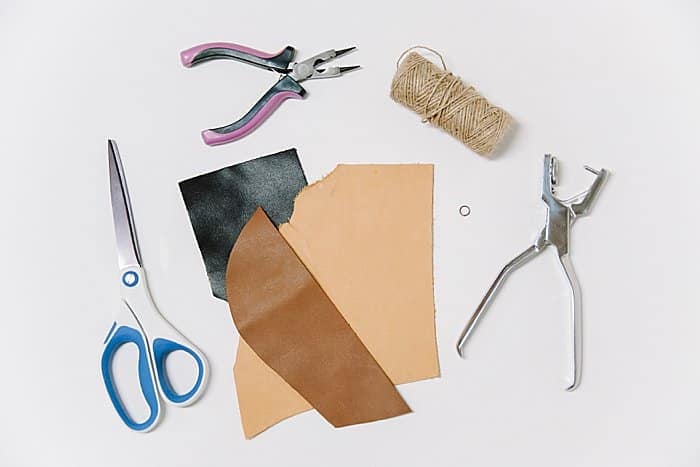 Step 2. Cut leather scraps into triangle shapes in descending sizes. You want each one to be smaller then the previous so when stacked, you can see all of the colors.
Step 3. Punch a hole in the leather of each triangle using a leather hole punch.
Step 4. Stack triangles so the holes line up.
Step 5. Open metal jump ring with pliers, and insert ring through all of the stacked layers of leather. Close jump ring with pliers when finished.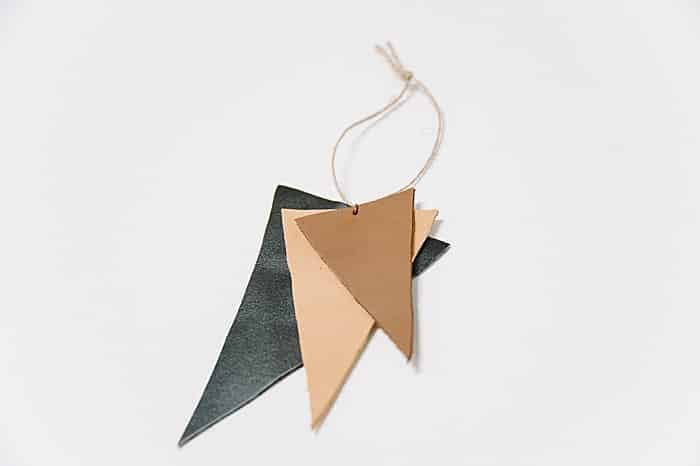 Step 6. Insert a hanging string of 12″ twine through the jump ring, knot, and trim excess.
Step 7. Inspect stacked leather triangle ornament and hang!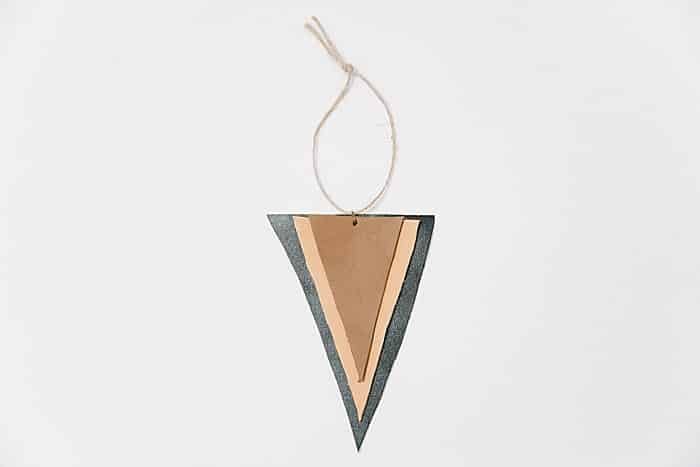 This ornament idea can serve as the starting point for a ton of variations as well.
You can make different shapes besides triangles, you can experiment with the number of leather layers and colors, and you can make them as big or as small as you like.
Plus, if you have faux leather or even felt you want to use up, you could use the same idea with whatever materials you have on hand!
Save the idea for later by pinning the photo below to Pinterest!
. . . . . . .