**These posts often contain affiliate links. Please see our disclosure policy for details.**
Buttons are one of those items that are often overlooked, but hold amazing craft potential!
Years ago, I bought a large jar of miscellaneous upcycled buttons. The jar included hundreds of buttons in all sizes, shapes, and colors, and I have used them in numerous projects over the years.
We're on Day 25 of The 30 Days of Ornaments Project, where we are making 30 handmade ornaments in 30 days.
Today, we are going to use varying sizes of buttons and thread them onto embroidery floss to create the cutest little DIY button Christmas tree ornaments ever!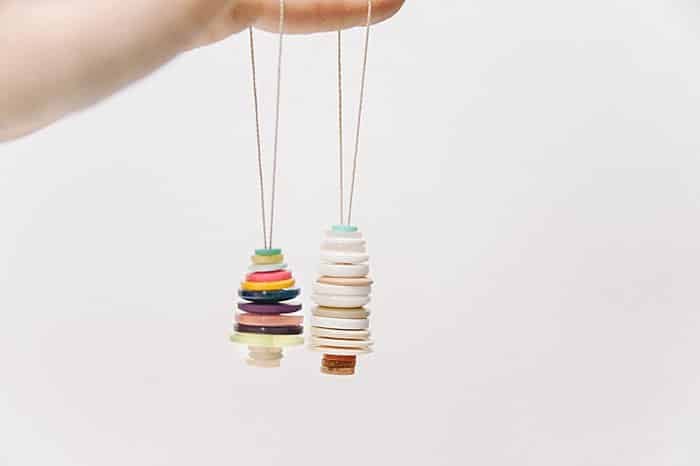 Here is how to make a DIY button Christmas ornament!
Day 25: How to Make a Button Christmas Tree Ornament
DIY Button Christmas Ornament
Step 1. Gather supplies.
Supplies needed: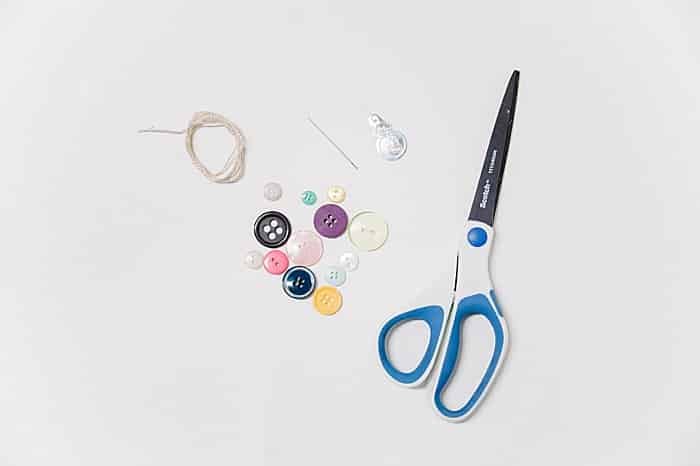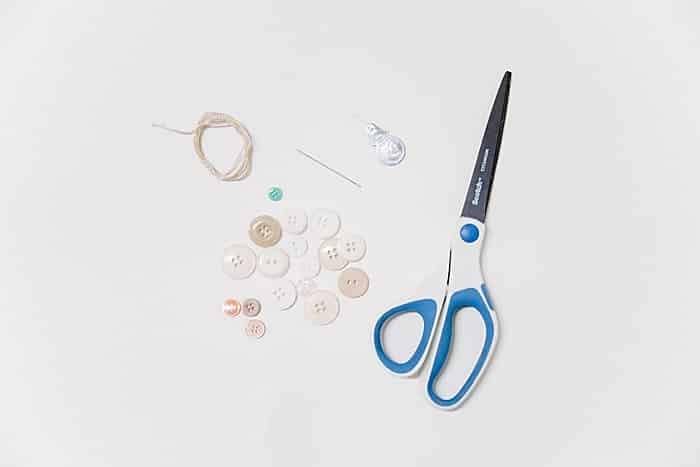 Step 2. Cut a section of embroidery floss at least 18″ long.
Step 3. Thread needle with embroidery floss, using the needle threader if needed.
Step 4. Determine the order you want your buttons to go in, to create the look of a Christmas tree. I used three small buttons for a tree truck, and then stacked my buttons from biggest to smallest to create a tapered tree shape.
Step 5. Start at the top of your button stack, and thread the buttons onto the needle and embroidery floss in order.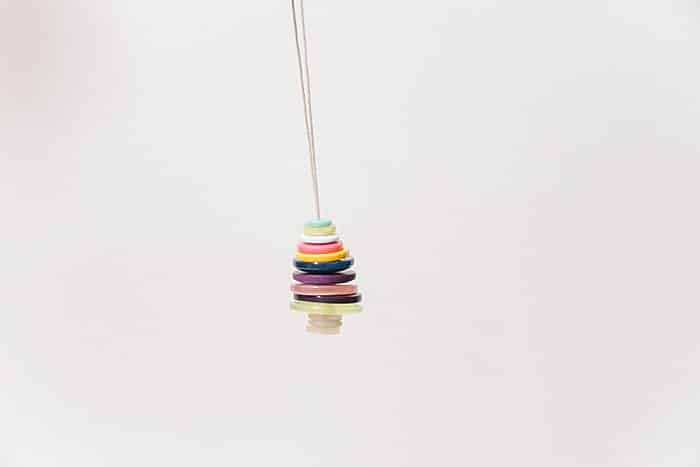 Step 6. Once you get to the bottom button, thread the needle back up through the other hole (or the diagonal hole if there are 4 holes) and keep going through all of the buttons until you are back up through the top button.
Step 7. Tie the embroidery floss to create a hanging string, and trim excess.
Step 8. Inspect the DIY button Christmas tree ornament and hang!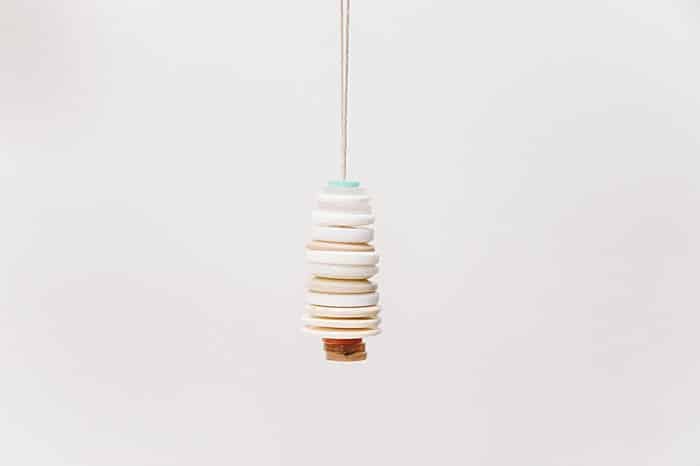 These button tree ornaments are the CUTEST. I love the multi-colored version I made, as well as the more elegant white and cream version.
I think these could be used as gift wrap embellishments as well, and maybe even turned into a Christmas garland if you made a bunch of little button trees.
Let's put those miscellaneous buttons to good use!
Save the idea for later by pinning the photo below to Pinterest!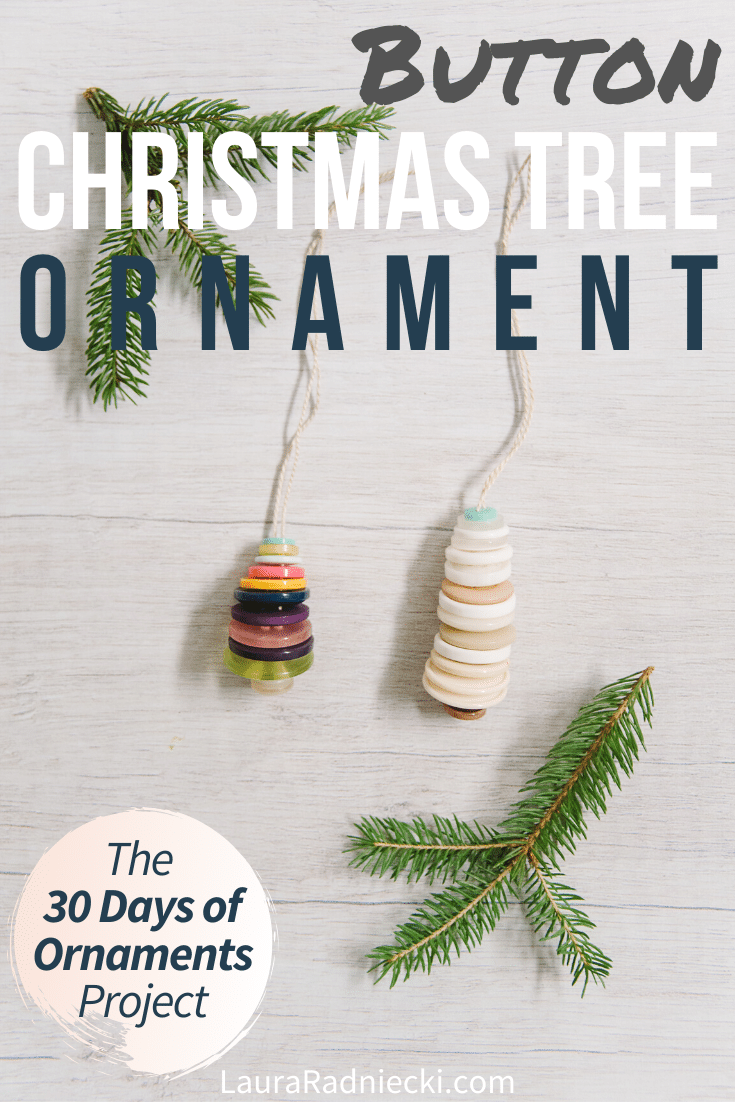 . . . . . . .