**These posts often contain affiliate links. Please see our disclosure policy for details.**
Wreaths are to Christmas as red noses are to Rudolph; a staple. Whether it's a massive wreath for your front door or a mini twine wreath ornament for your Christmas tree, Christmas wreaths are a festive fixture in holiday decor.
What happens when you combine felt balls (one of my favorite craft supplies) with a little hot glue, ribbon, and twine? Christmas ornament magic!
We're on Day 16 of The 30 Days of Ornaments Project, where we are making 30 handmade ornaments in 30 days.
Today, we're turning our simple supplies into a DIY felt ball wreath ornament!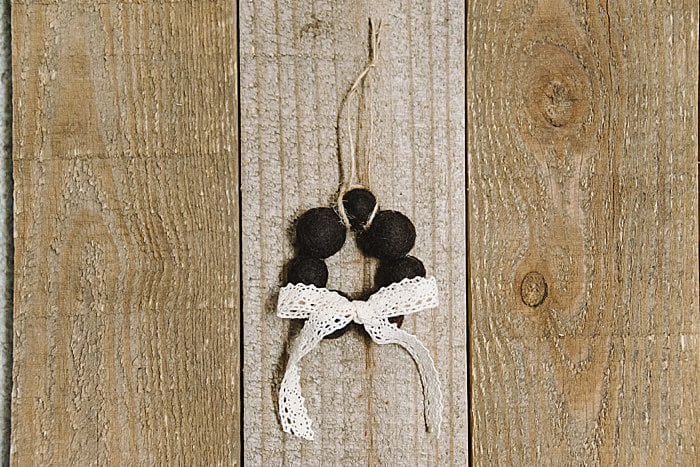 Here's how to do it!
Day 16: How to Make a Felt Ball Wreath Ornament
DIY Felt Ball Wreath Christmas Ornament
Step 1. Gather supplies.
Supplies needed: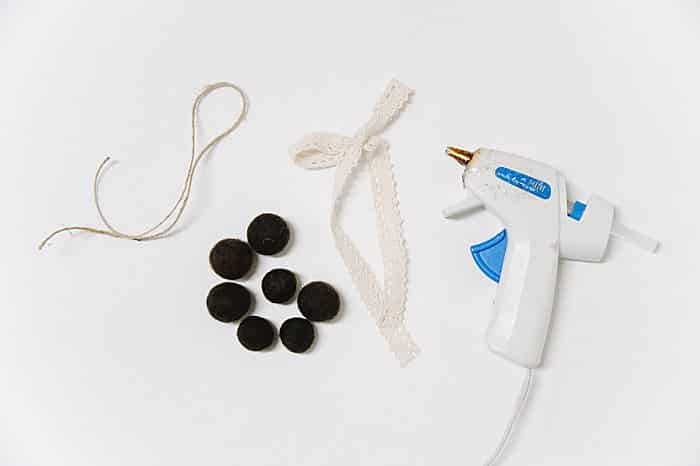 Step 2. Cut 12″ of twine for a hanging string. Set aside.
Step 3. Arrange the felt balls into your desired wreath shape.
Step 4. Hot glue balls into a wreath shape.
Step 5. Tie lace ribbon around the wreath, or glue on a pre-tied ribbon bow. Trim if needed.
Step 6. Fold hanging string in half, tie two ends into a knot.
Step 7. Hot glue the hanging string to the back of a felt ball at the top of the wreath, or use method I demonstrate in the video.
Step 8. Inspect and hang up the felt ball wreath ornament!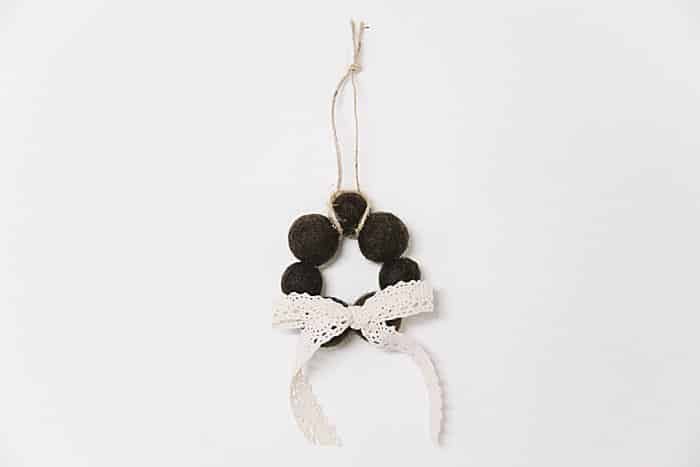 The customization options for an ornament like this are endless.
Pick the felt ball color, ribbon type and color, and what type of hanging string you want to use (twine? yarn? leather cording?) and you can create a felt ball wreath that matches any color scheme or theme of your holiday decor.
Save the idea for later by pinning the photo below to Pinterest!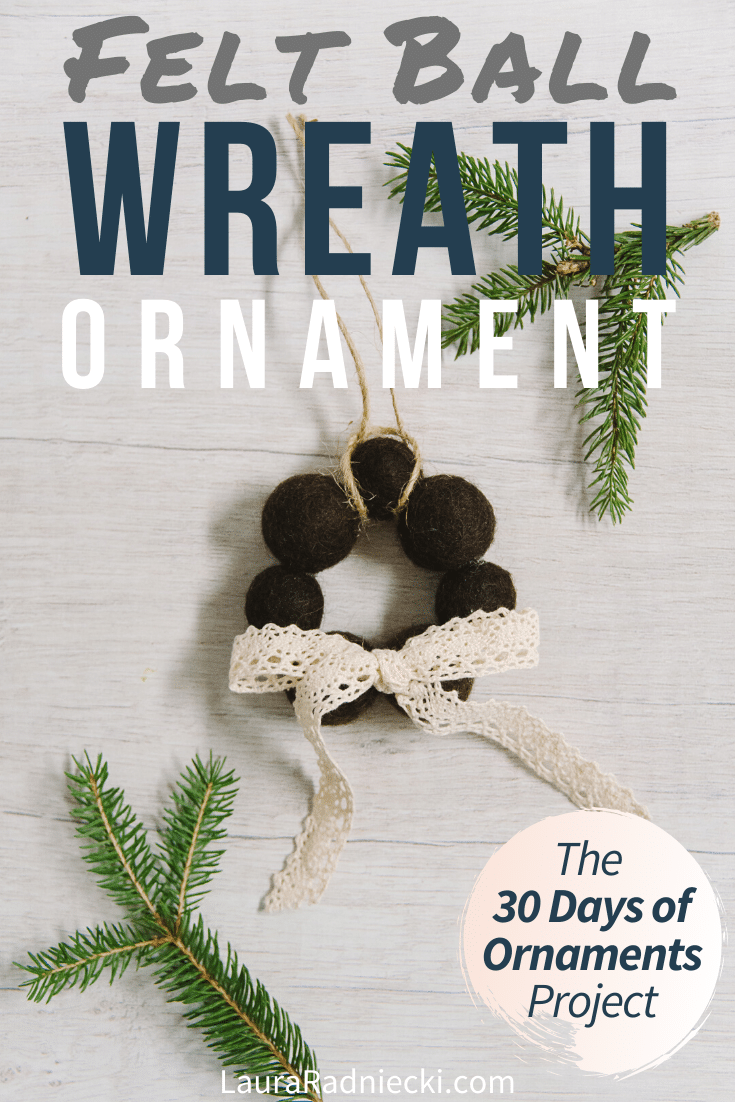 . . . . . . .