**These posts often contain affiliate links. Please see our disclosure policy for details.**
HERE'S A BEAUTIFUL HANDMADE CHRISTMAS ORNAMENT IDEAS; LEARN HOW TO MAKE A DIY MINI TWINE WREATH ORNAMENT USING A WOODEN TEETHING RING, TWINE, RIBBON, AND HOT GLUE!
A wreath is an obvious staple in Christmas decor, but what about on the Christmas tree?
It can be a staple there too, with wreath Christmas ornaments!
We're on Day 8 of The 30 Days of Ornaments Project, where we will make 30 handmade ornaments over the next 30 days.
Today, we are taking one of my favorite craft supplies of all time (twine) and making a DIY mini twine wreath Christmas ornament!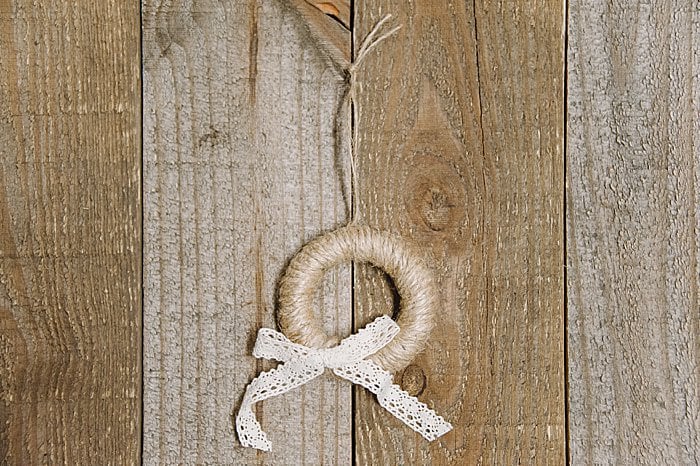 Here's how to make it!
Day 8: How to Make a Mini Twine Wreath Ornament
DIY Mini Twine Wreath Christmas Ornament
Step 1. Gather supplies.
Supplies needed: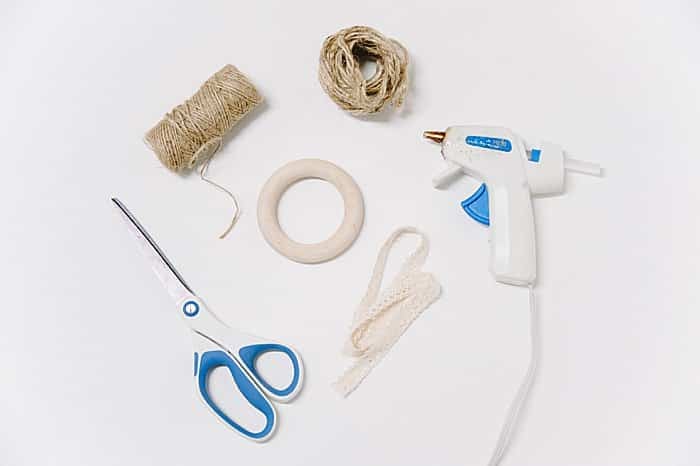 Step 2. Cut 12″ of twine for a hanging string. Set aside.
Step 3. Use hot glue and secure the end of the twine onto the ring.
Step 4. Wrap and glue twine around the wooden teething ring until the entire ring is covered.
Step 5. Cut off any excess twine and hot glue to secure.
Step 6. Add lace ribbon bow to front of wreath; hot glue to secure.
Step 7. Tie on hanging string and hang!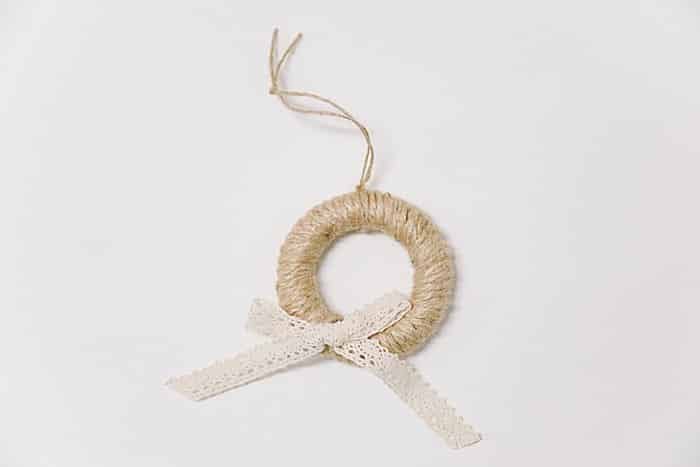 This mini version of a twine Christmas wreath is so cute, I am tempted to try the same method on a BIG wreath!
This wreath ornament can be customized with any type or color of ribbon for the bow, and the whole process could also be done with yarn or string.
But it's clear that I'm a total sucker for twine! (It's a staple in The 30 Days of Ornaments Project!)
Save the idea for later by pinning the photo below to Pinterest!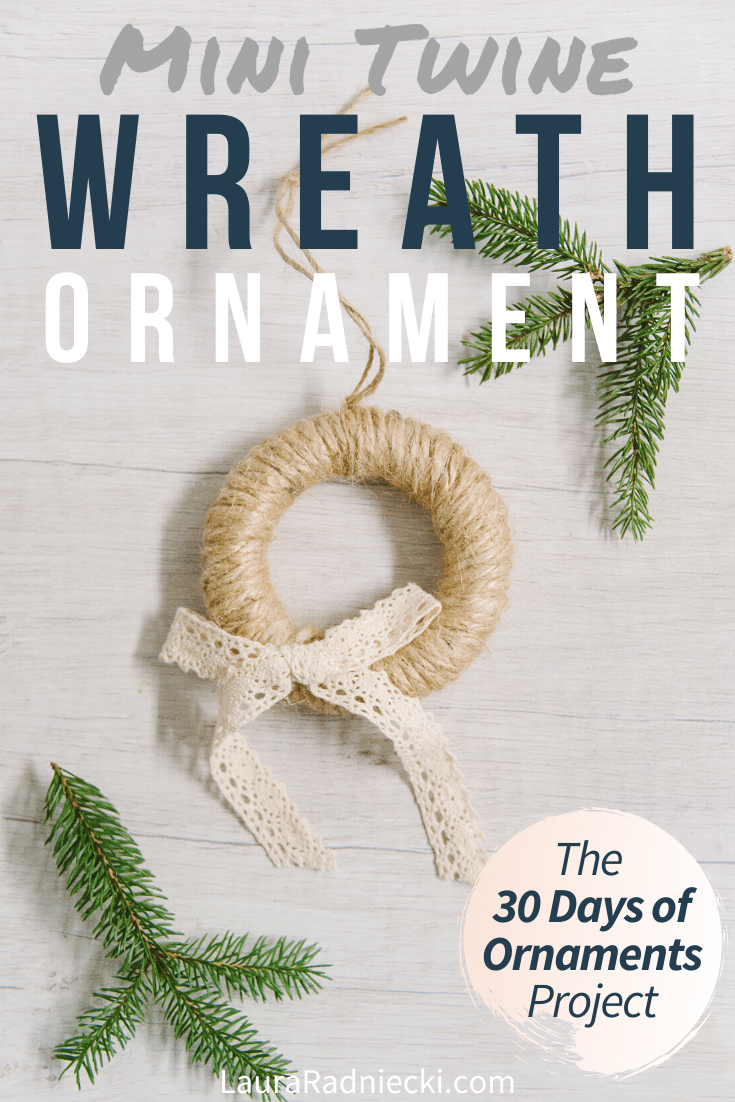 . . . . . . .