**These posts often contain affiliate links. Please see our disclosure policy for details.**
Stenciling is addicting.
Once you learn the right way to stencil, you'll start looking for anything else you can stencil on.
You can try something simple like making a DIY stencil canvas, or something more intricate like a stenciled Christmas ornament.
In today's tutorial, we are going to stencil on a canvas tote bag; a simple, fun project you're going to love!
Let's do it!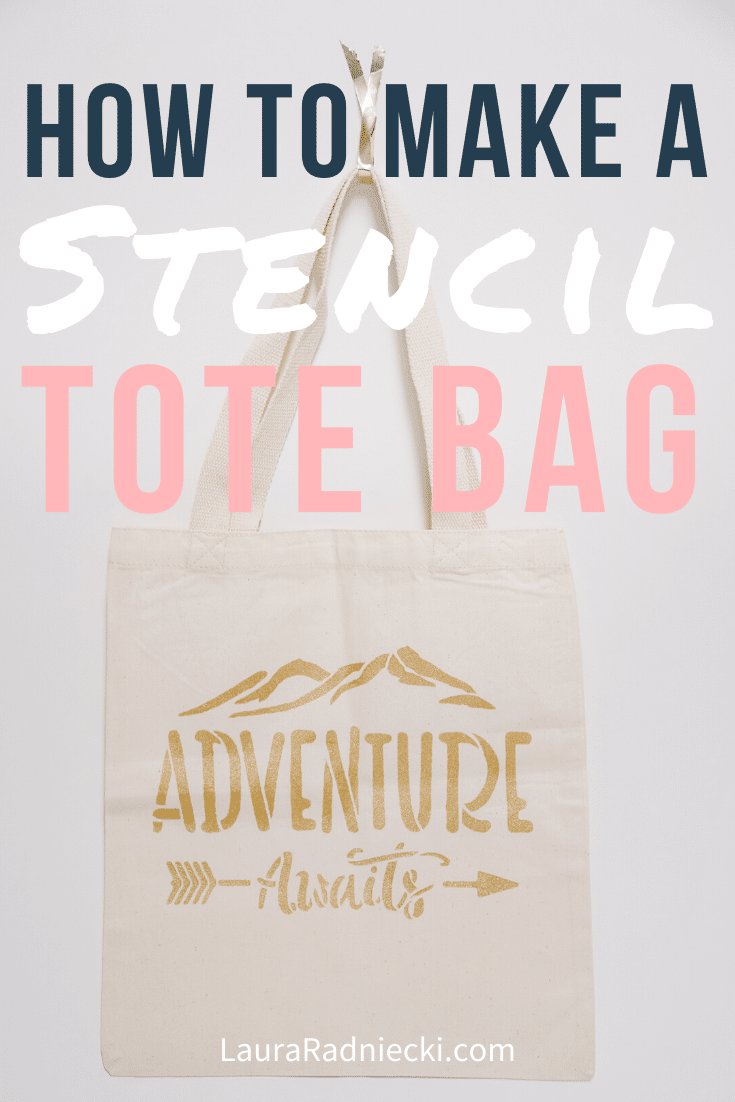 How to Stencil on a Canvas Tote Bag
Step 1. Gather your supplies.
Supplies needed:
A Stencil – Stencil Revolution has tons to choose from and is where the one I used came from.
Tape – washi, masking or painters tape
Acrylic paint
Paper plate to dab off excess paint
Cardboard to put inside tote bag to prevent paint bleed
How to Stencil Checklist – FREE in the Resource Library!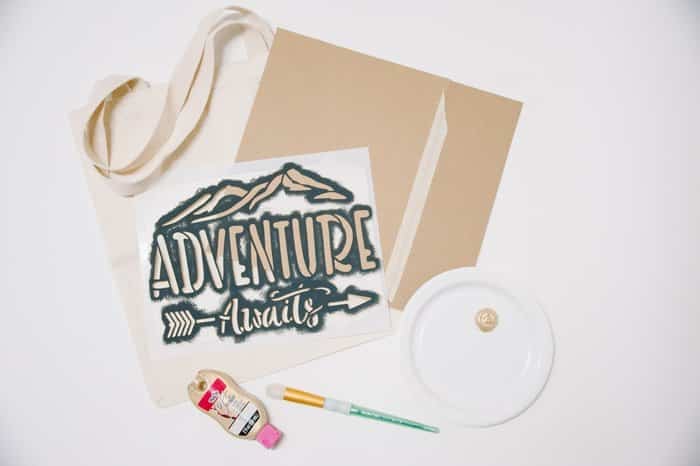 Step 2. Cut cardboard to size of tote bag, and slide into tote bag to separate front and back.
This will prevent paint from bleeding onto the other side of the tote as you are stenciling.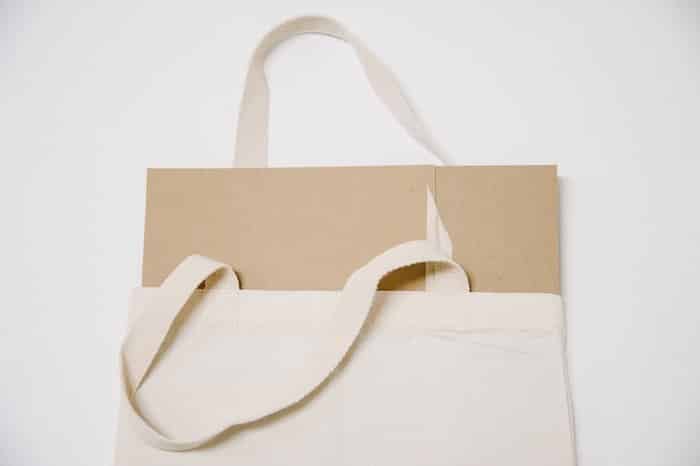 Step 3. Secure your stencil to the canvas tote bag.
Decide where on the canvas, you want your stencil to be. Then secure it, using the tape.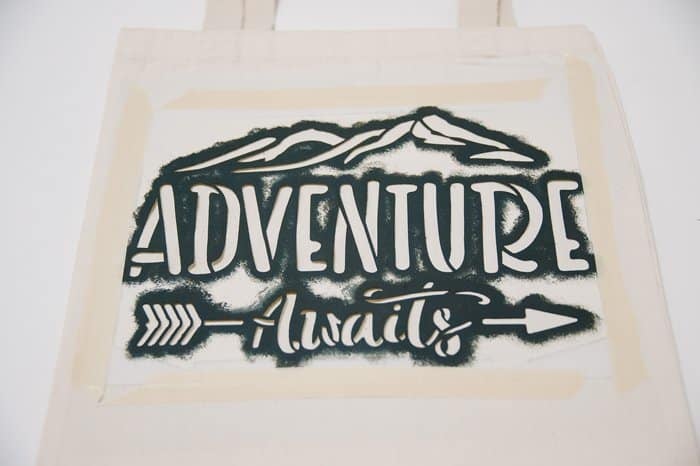 Step 4. Stencil onto the canvas tote using a stencil brush.
A) Dab a small amount of paint onto your paintbrush.
B) Using a paper plate, dab off excess.
C) Use an up and down motion to dab the paint onto the tote, in the stencil.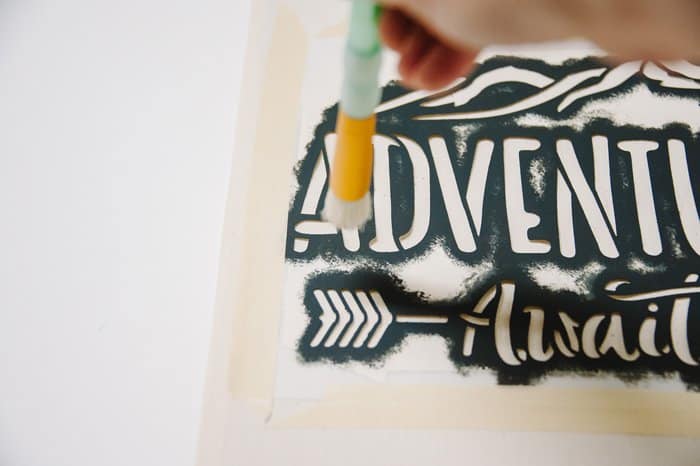 Pro tip: It's helpful to push down on the edges of the stencil as you go to give it a good seal. This will decrease paint bleed underneath the stencil.
Step 5. Let dry, and repeat with additional coats of paint.
You will be dabbing on light paint coats, so you'll need to do multiple layers to achieve your desired color.
(First coat, below.)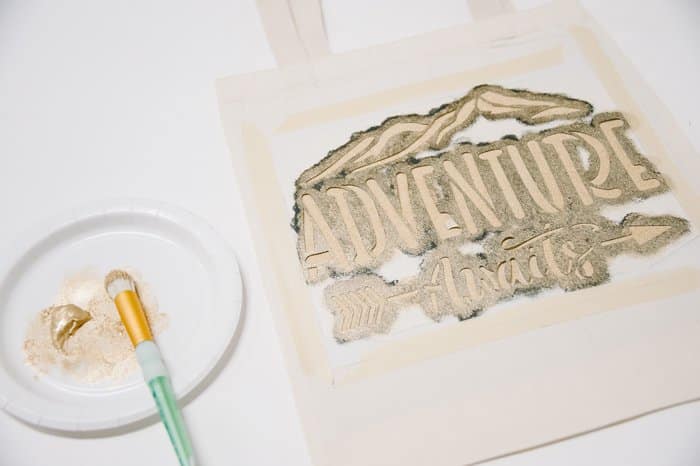 It's MUCH better to do multiple light coats than to do one heavy coat.
Heavy coats are how you get bleeding under your stencil.
(Second coat, below.)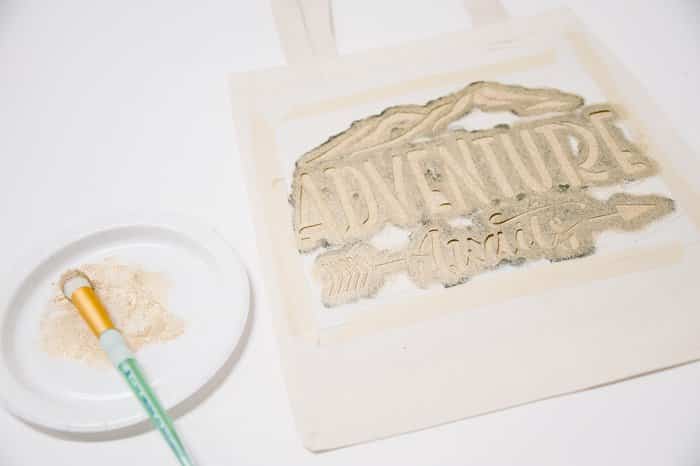 Step 6. Let dry completely and remove stencil.
Once it's dry, remove your stencil.
Step 7. Use your stenciled tote bag!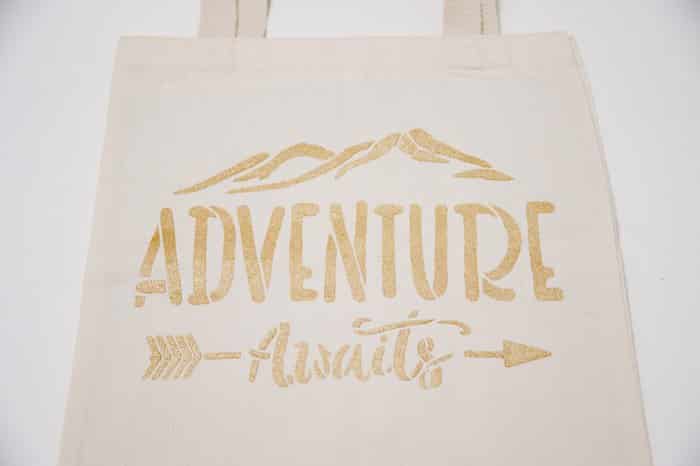 Get ready to start a new obsession; one that will have you looking at everything in a new light.
"Can I stencil on this??"
All you need is a stencil, tape, paint, a brush, and a surface to stencil on, and you're on your way to creating custom stenciled projects, including this easy DIY stenciled tote bag!
– – – – –
Save this idea for later by pinning the photo below to Pinterest!