**These posts often contain affiliate links. Please see our disclosure policy for details.**
Pine cones have the unique ability to capture my attention and make me dream of all the pine cone craft possibilities.
They are easy to clean, fun to spray paint, and can be made into hundreds of different projects from wreaths to garlands and more.
Let's talk about Christmas ornaments!
With a dab of hot glue and a small section of twine, you can make a DIY pine cone Christmas ornament in mere minutes!
And the bonus is you can make them in any color to match whatever decor theme you want.
Here's how to make them!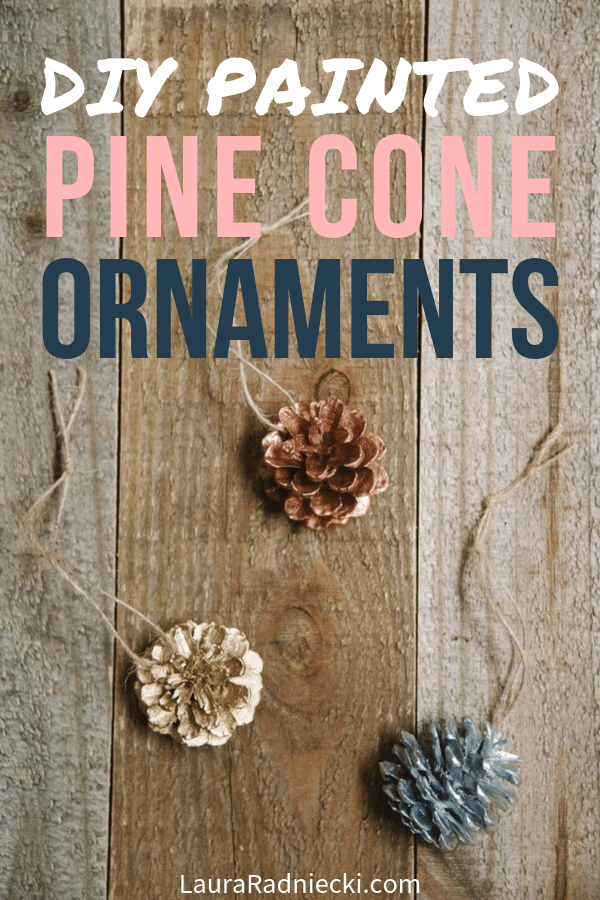 How to Make Spray Painted DIY Pine Cone Christmas Ornaments
Step 1. Gather Supplies
Supplies Needed:
Twine or string
Scissors
Hot glue gun and glue
Pine Cone Ornament Checklist (it's free in my resource library!)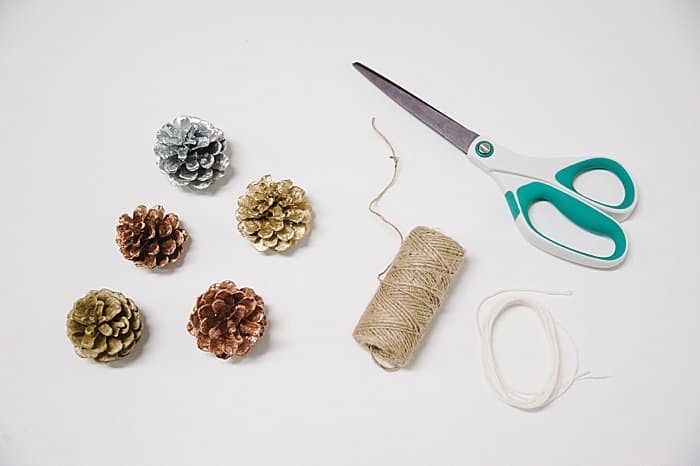 Step 2. Cut twine into 10″ sections.
Step 3. Glue twine to back of pine cone.
Put a dab of hot glue on the underside of one of the pine cone sections near the top.
Fold your twine section in half, and place the loop into the glue.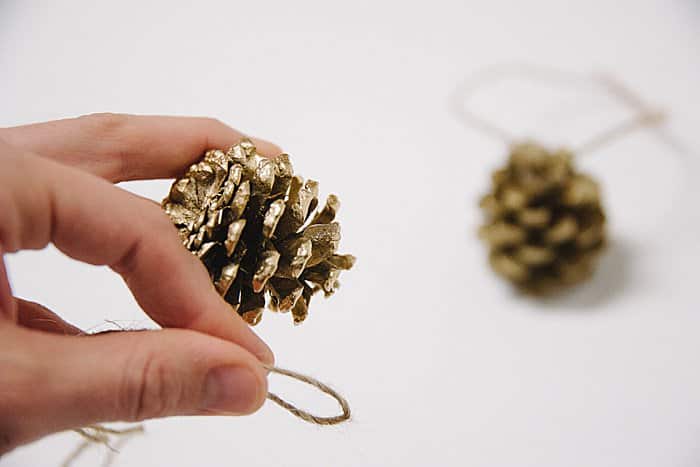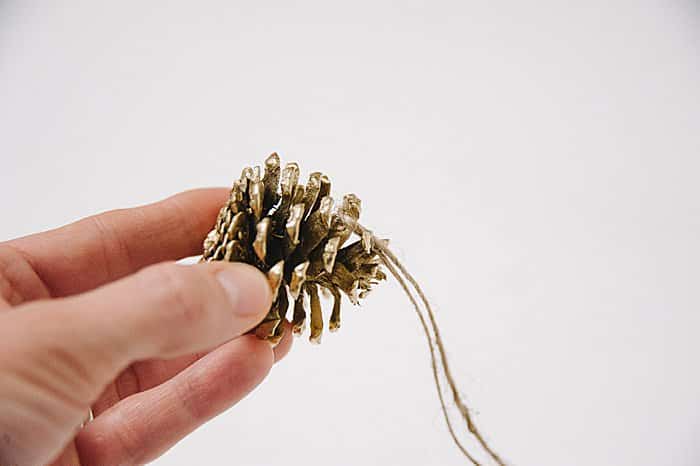 Let dry.
Repeat for each pine cone.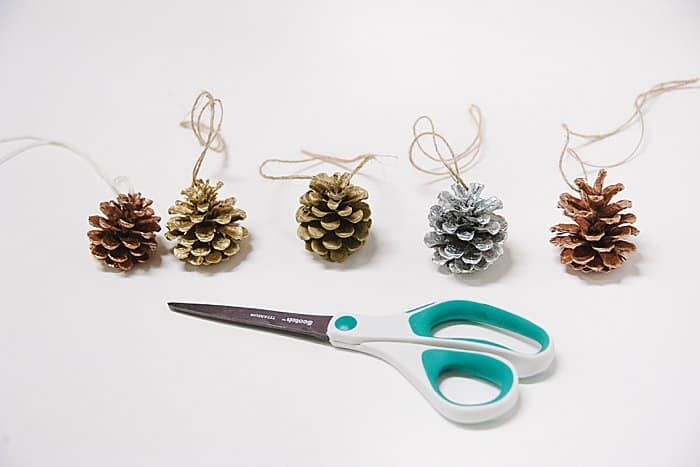 Step 4. Tie twine into knot and trim excess.
Tie the two ends of the twine into a knot and trim off any excess to finish the ornaments off.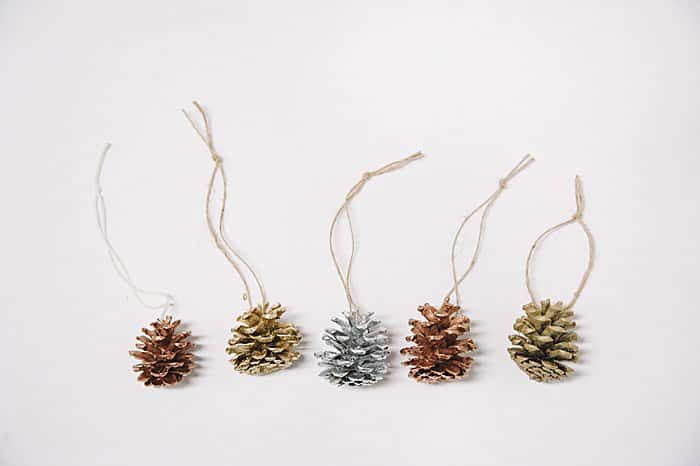 Step 5. Hang the pine cone Christmas ornaments on the tree!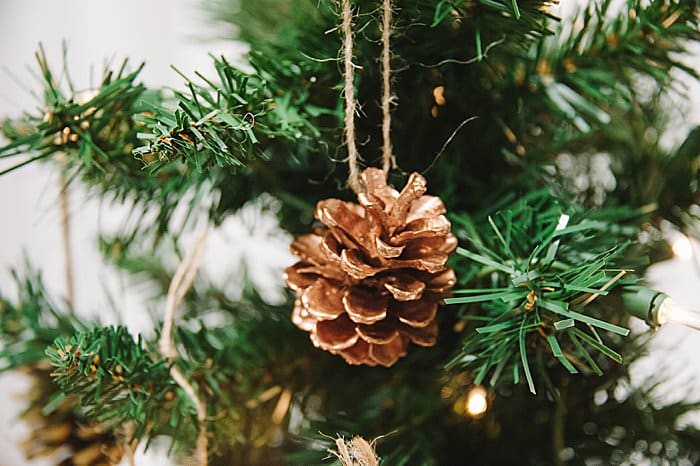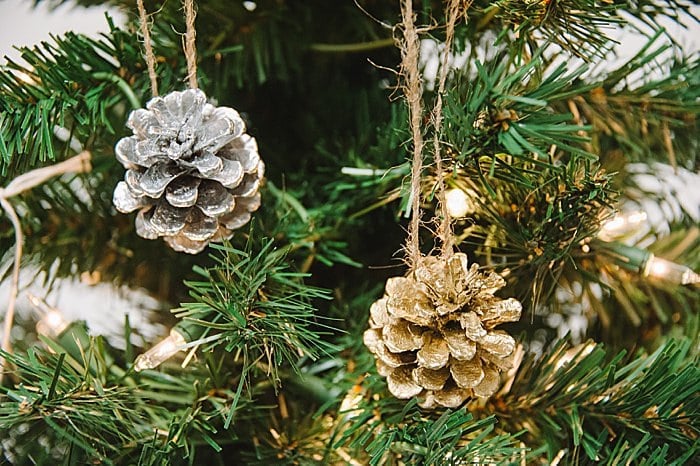 The beauty of these pine cone ornaments is they can be painted in whatever colors you want to match your decor or color scheme. (My favorites are metallics!)
And they're so easy to make, you don't have to stress if little kiddo hands want to touch and explore them, because you can always make more.
All it takes is some clean, dry pine cones that have been spray painted your color(s) of choice, and a bit of hot glue and twine to make these pine cone Christmas tree ornaments for your family's tree.
– – – – –
Save this idea for later by pinning the photo below to Pinterest!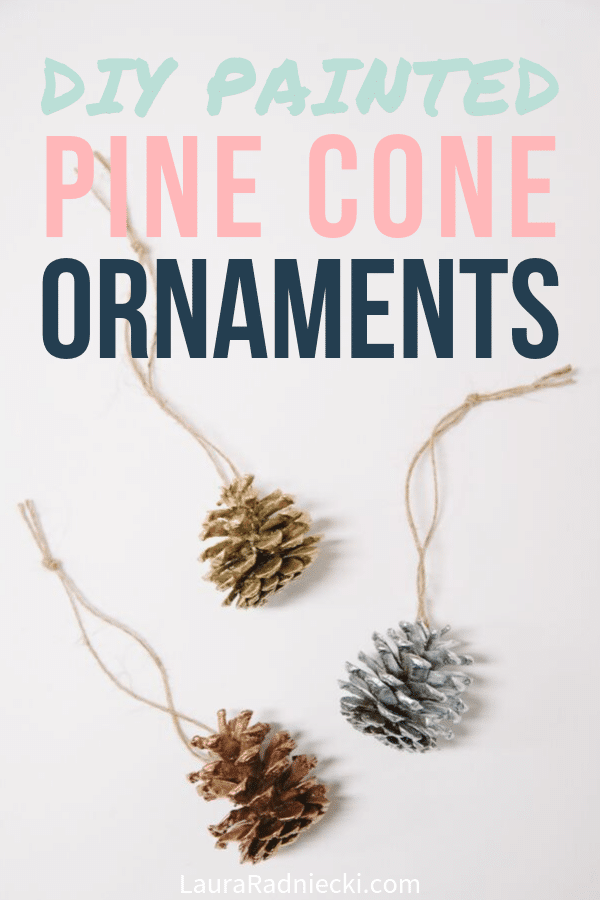 P.S. If you don't live in an area where you can find pine cones on the ground, you can buy them instead.