**These posts often contain affiliate links. Please see our disclosure policy for details.**
Learn how to stain wood with paint by diluting the craft paint and brushing it on like a typical stain in this step-by-step craft tutorial!
Raw wood can be trendy and rustic, but there's something beautiful about staining wood and bringing out the wood grain.
What happens when you want to stain wood, but don't have any stain? Paint to the rescue!
Today, we will learn how to stain wood with paint; a technique we used to make stained wood ornaments.
Here's how to do it!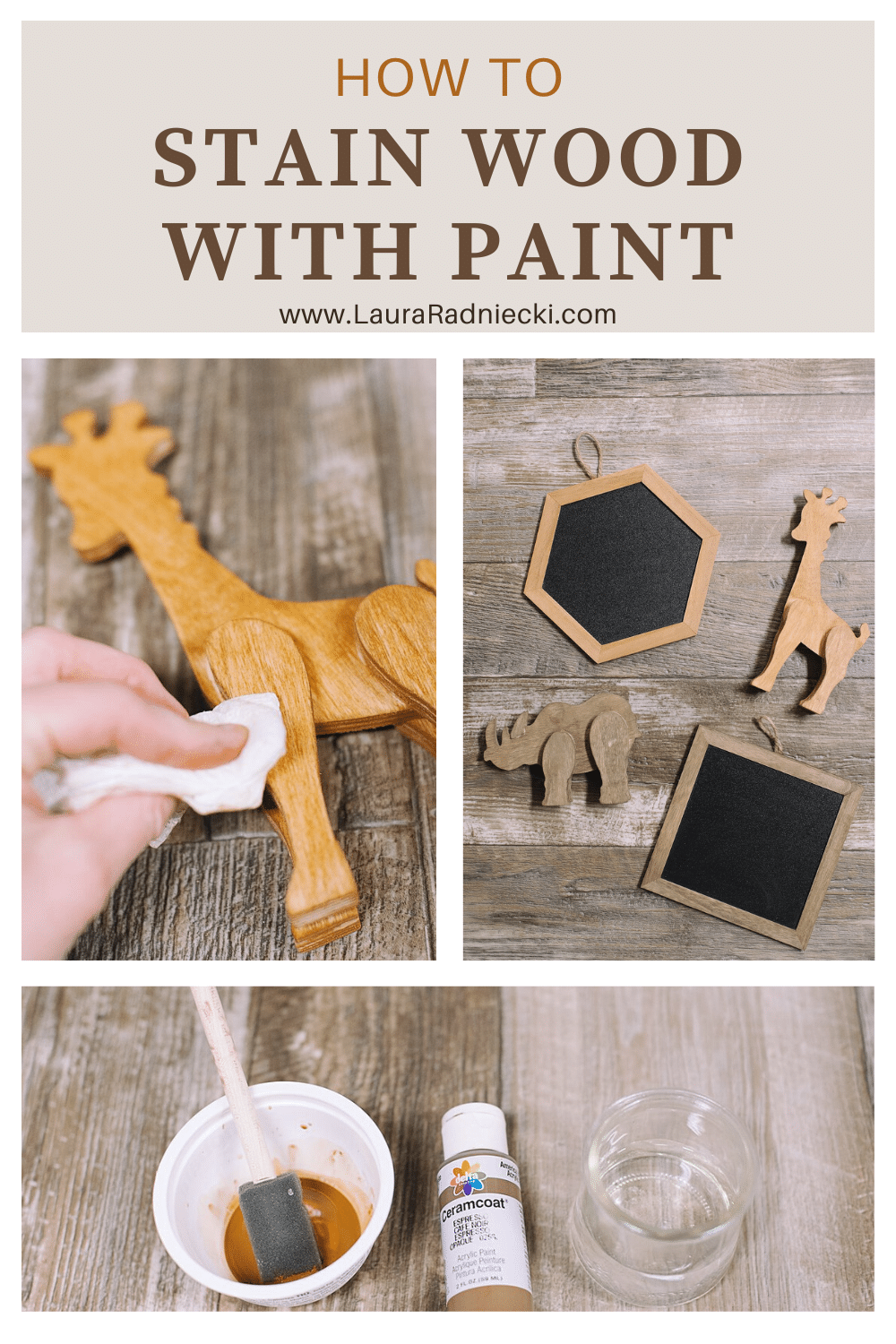 How to Stain Wood with Paint
Step 1: Gather Supplies
Supplies Needed:
Paint – we are using acrylic craft paint in brown and black.
Water
Container – to mix paint in
Clean Rag or Paper Towel
Wood Objects to Stain
Step 2: Put paint in containers.
We are going to make two different colors of brown paint, but we only have one shade of brown and then black paint.
First, we put a little brown paint into each of two recycled containers.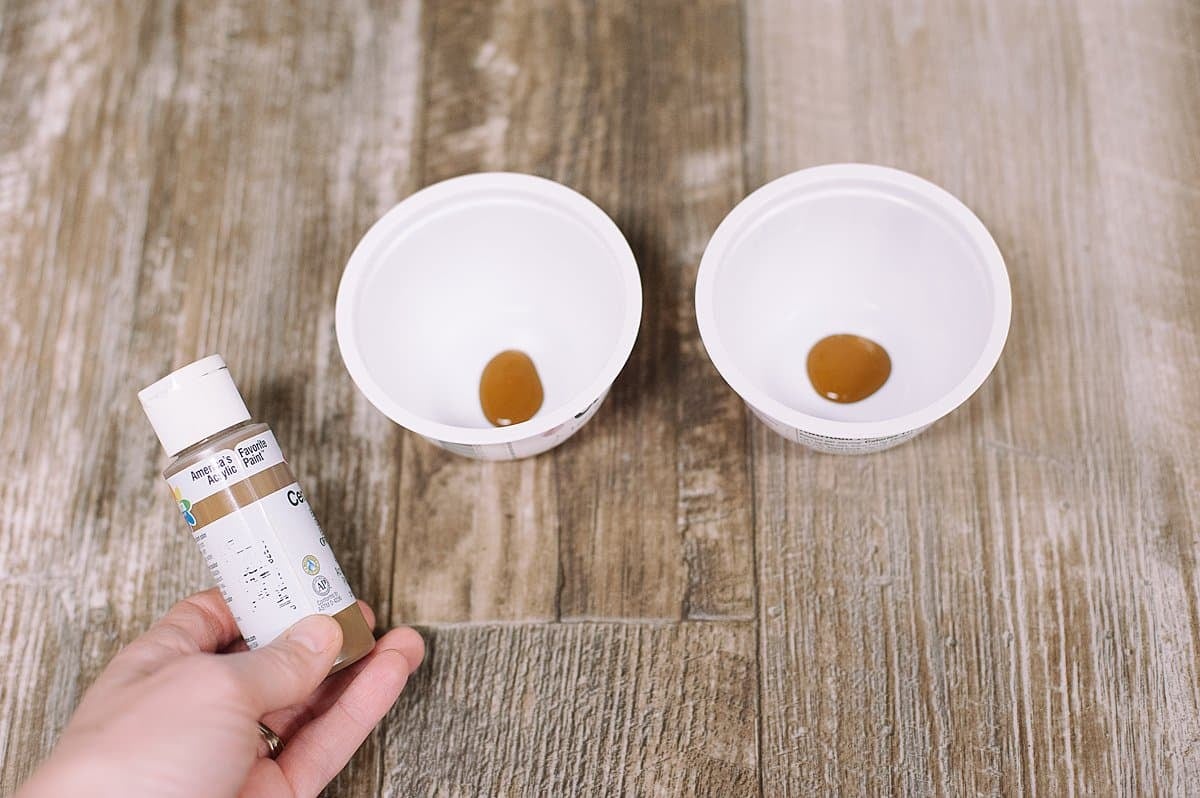 Step 3: Put a few drops of black paint into one of the browns.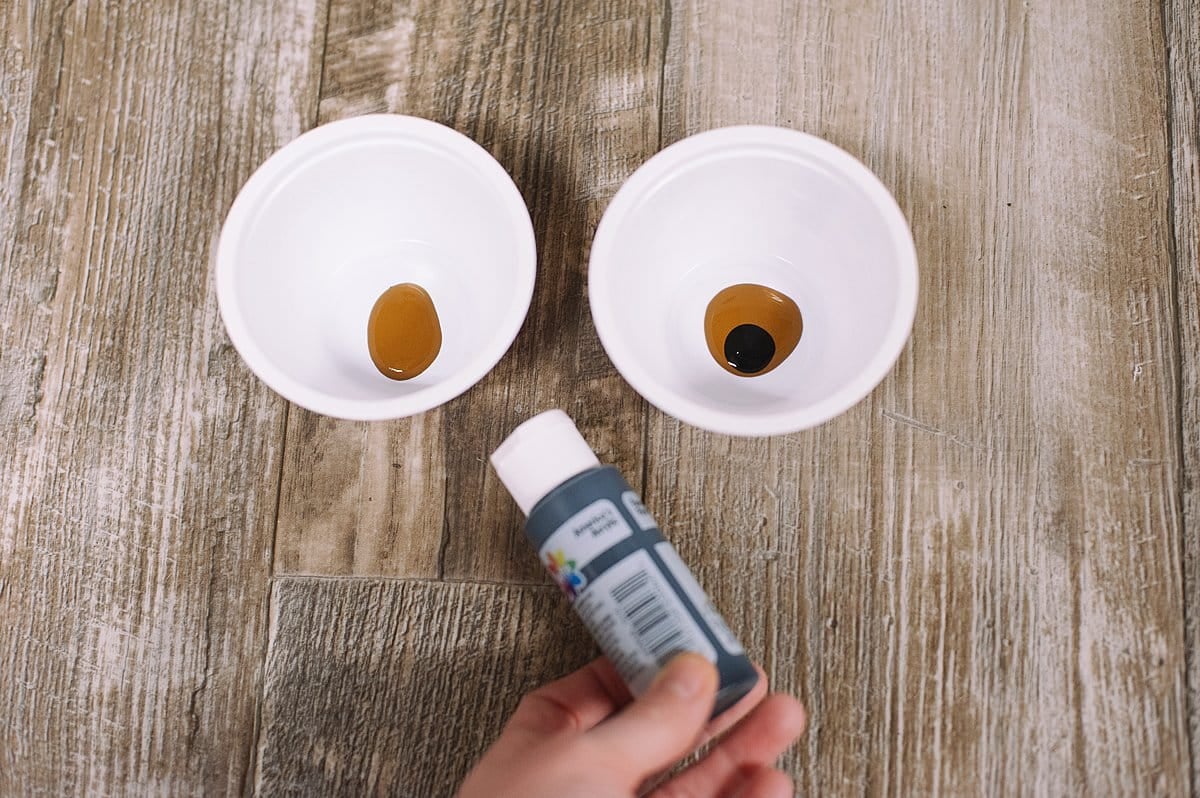 Mix the black into the brown, creating a darker shade of brown.
Add a few more black drops if it's still too light.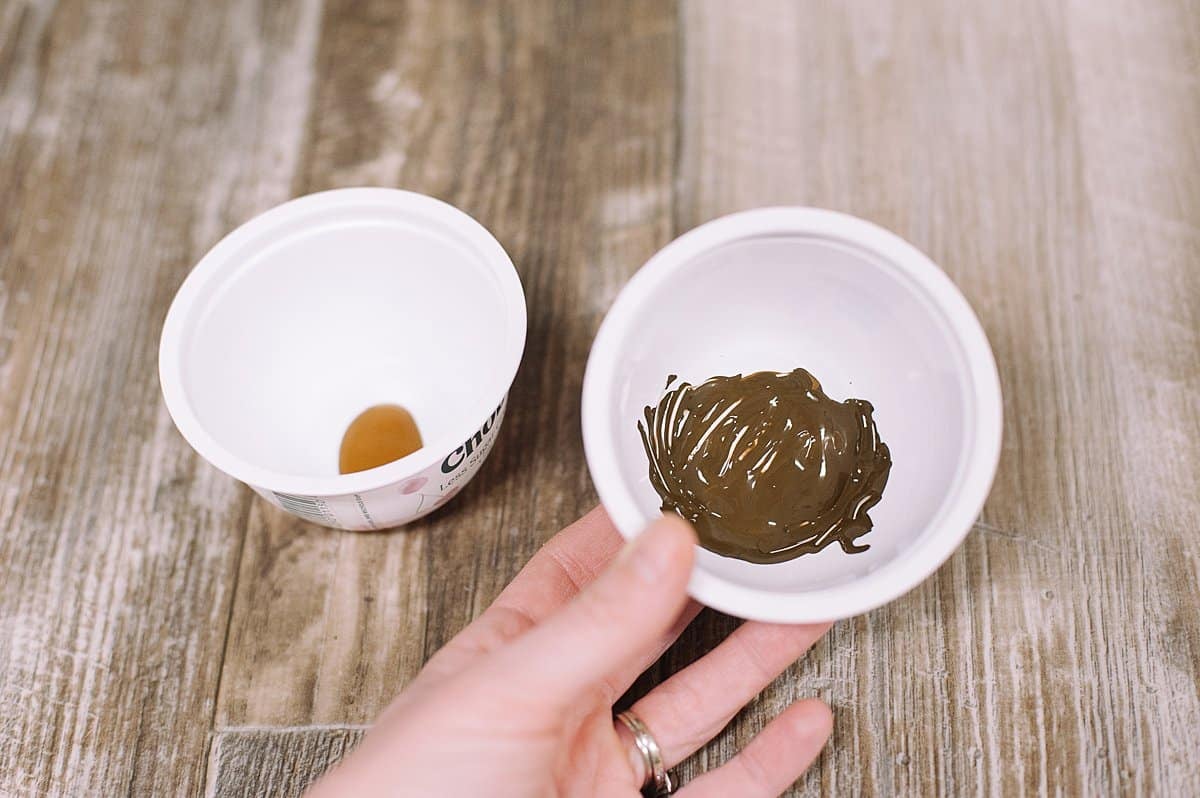 Step 4: Add a little water to each container.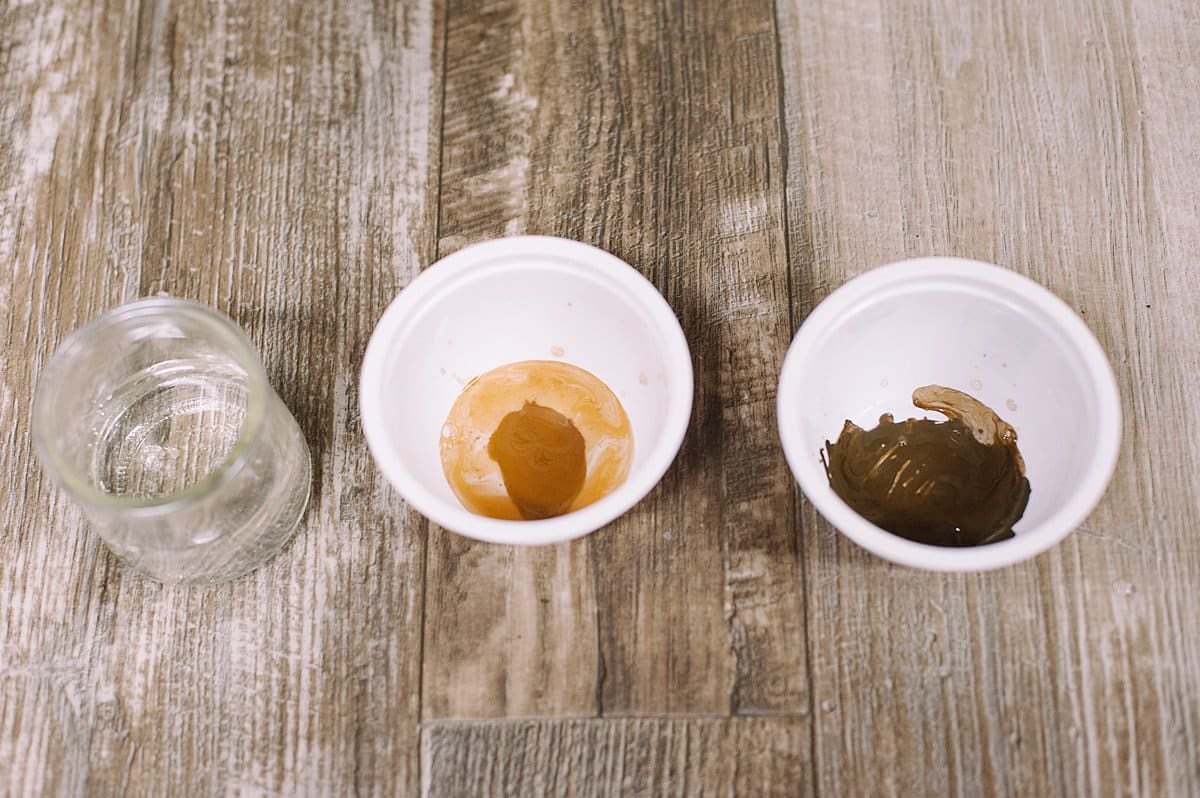 Stir to mix.
The paint should seem diluted and water, but still pigmented.
Step 5: Brush watered-down paint onto raw wood with a foam brush.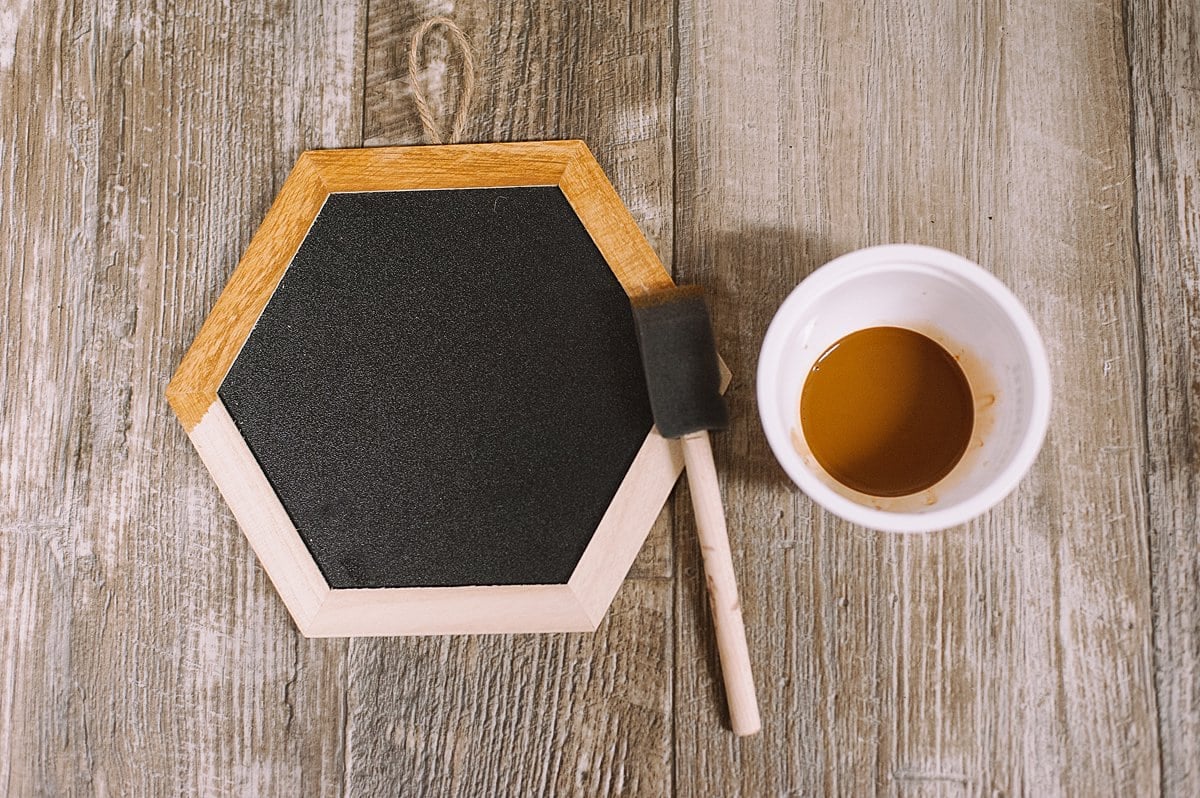 Step 6: Use a clean rag or paper towel to wipe off any excess.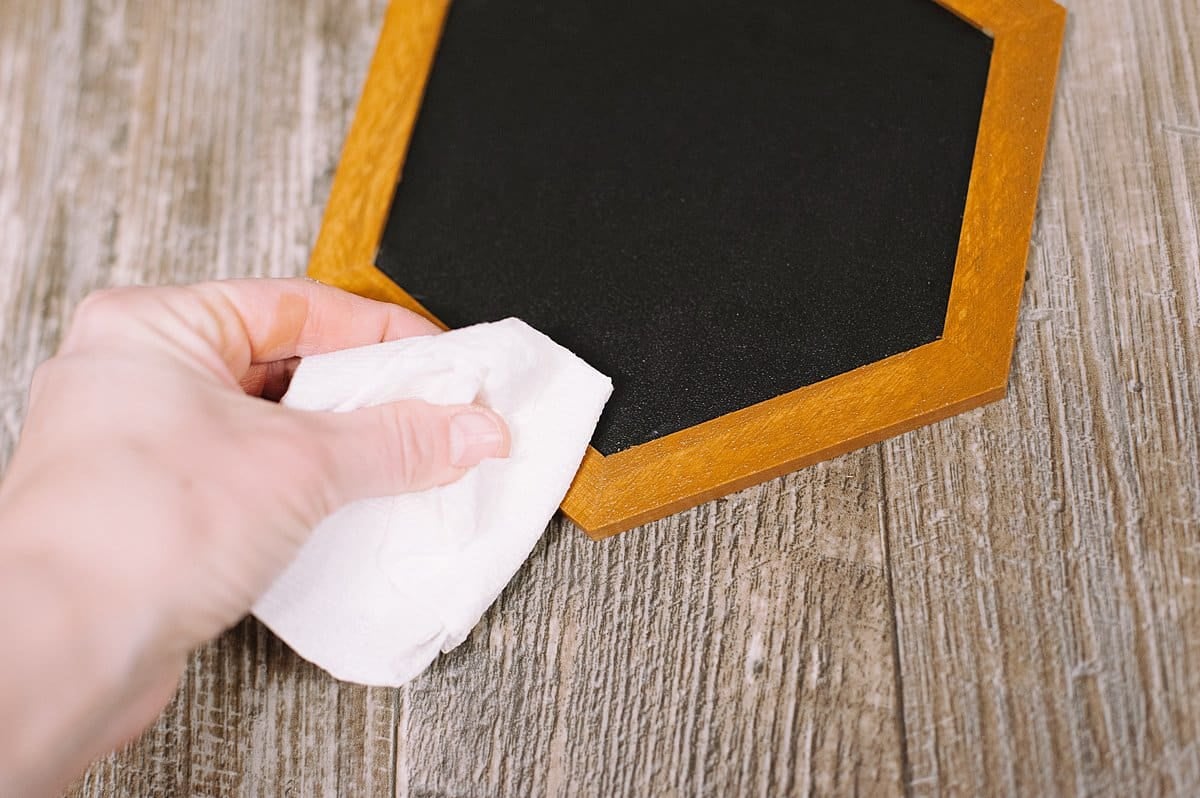 Step 7: Repeat for the second color of diluted paint.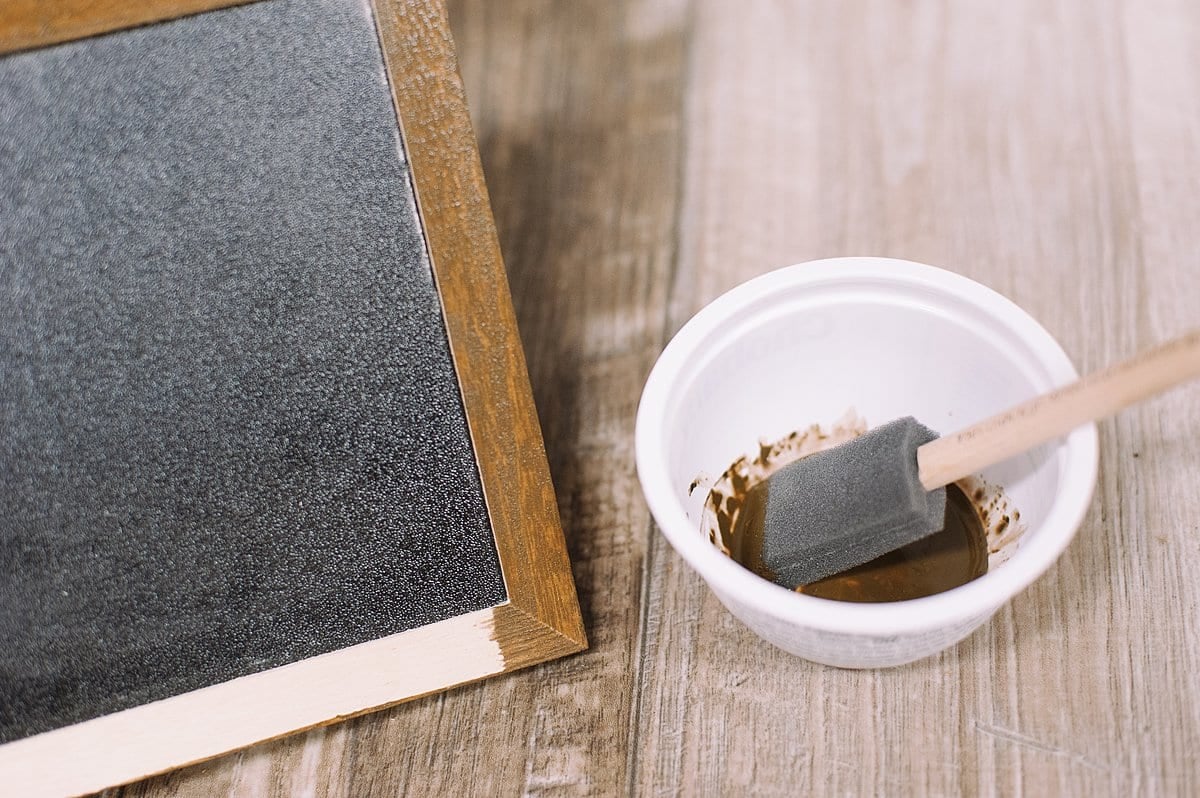 Wipe off any excess with clean rag or paper towel.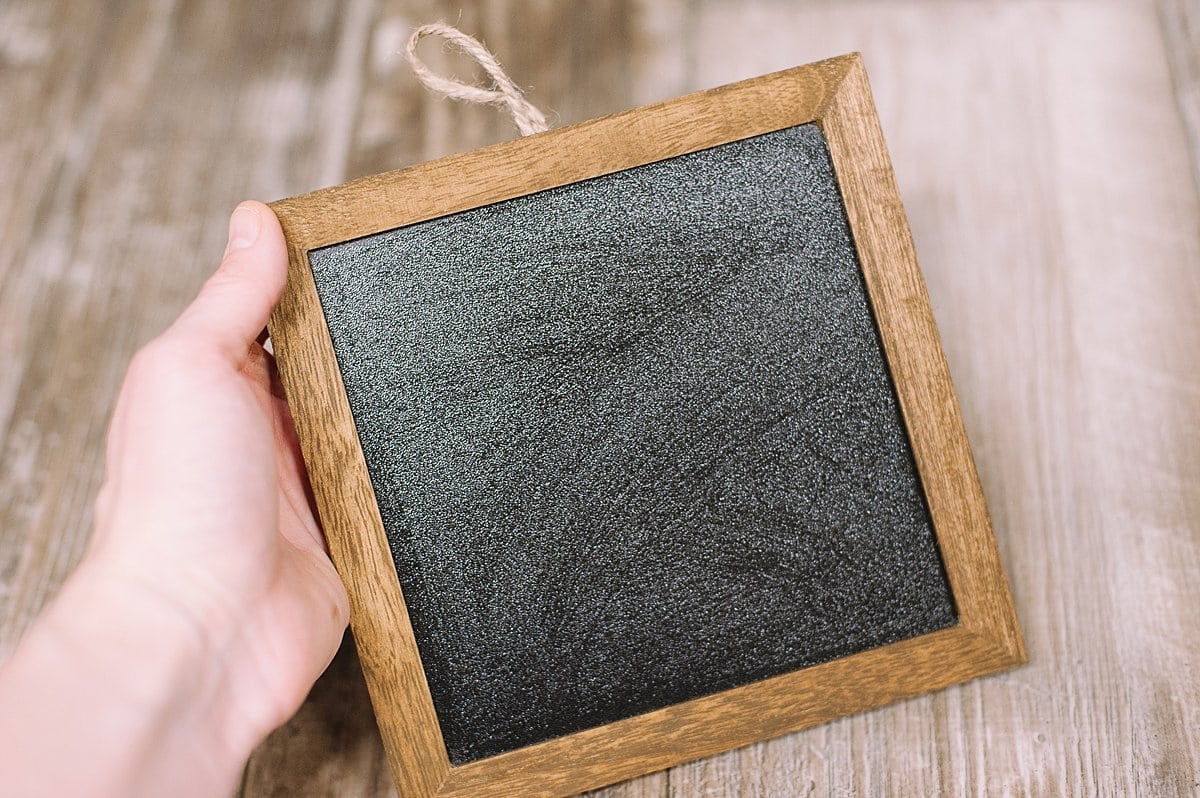 You can use this same method of brushing on watered-down paint and wiping off any excess to "stain" any raw wooden object.
Here we are using two raw wood animal figurines from the Dollar Tree.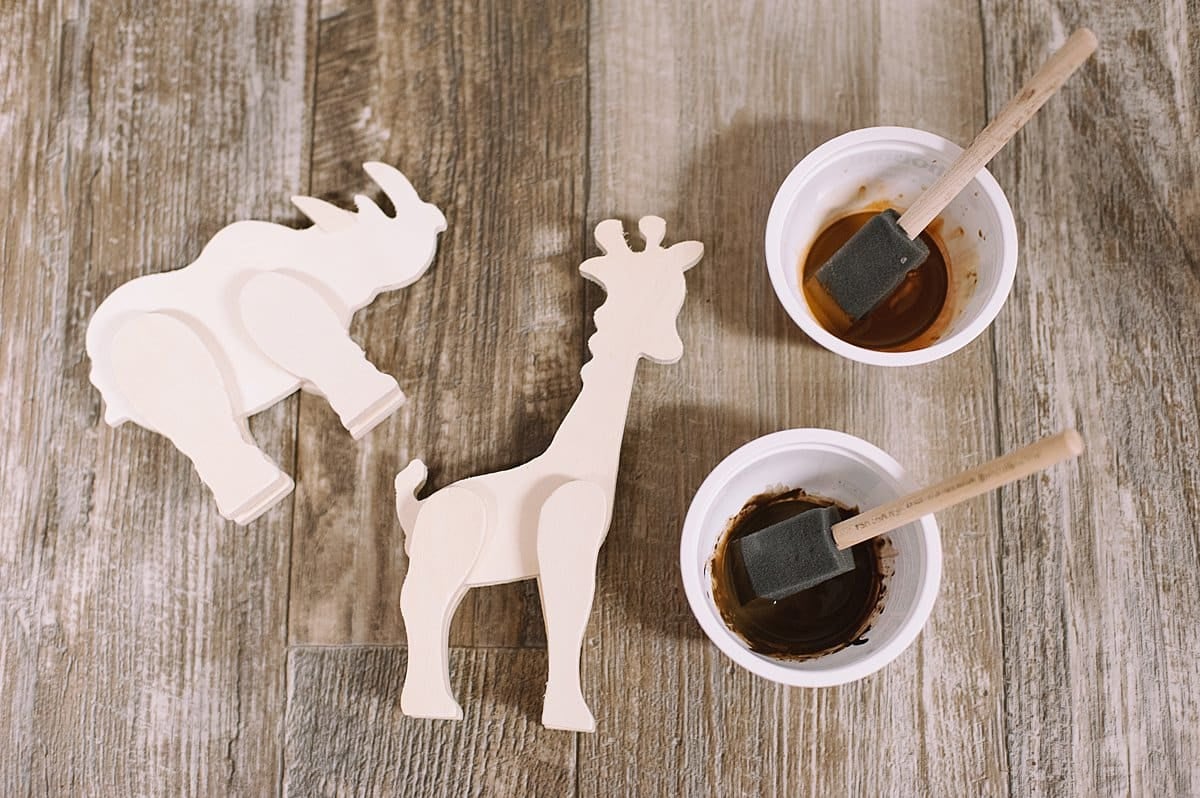 If you accidentally wipe off too much paint, you can brush more on and gently wipe off any excess again.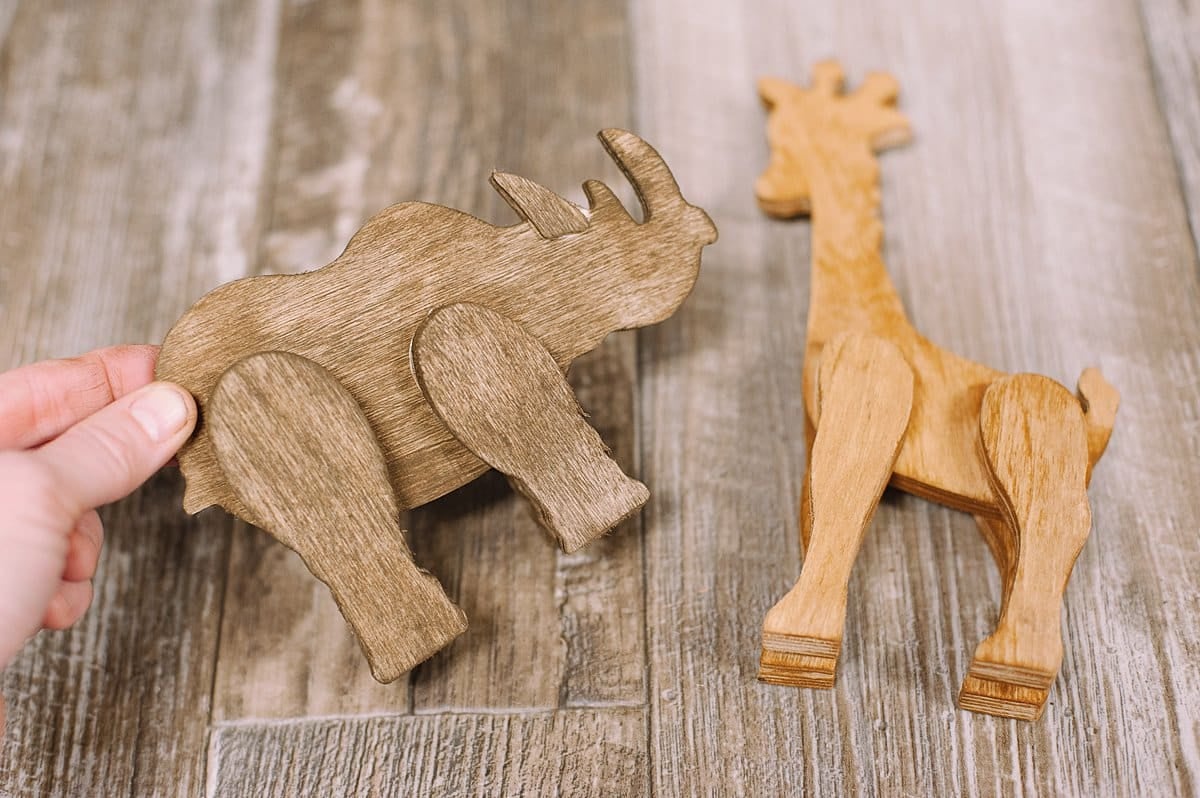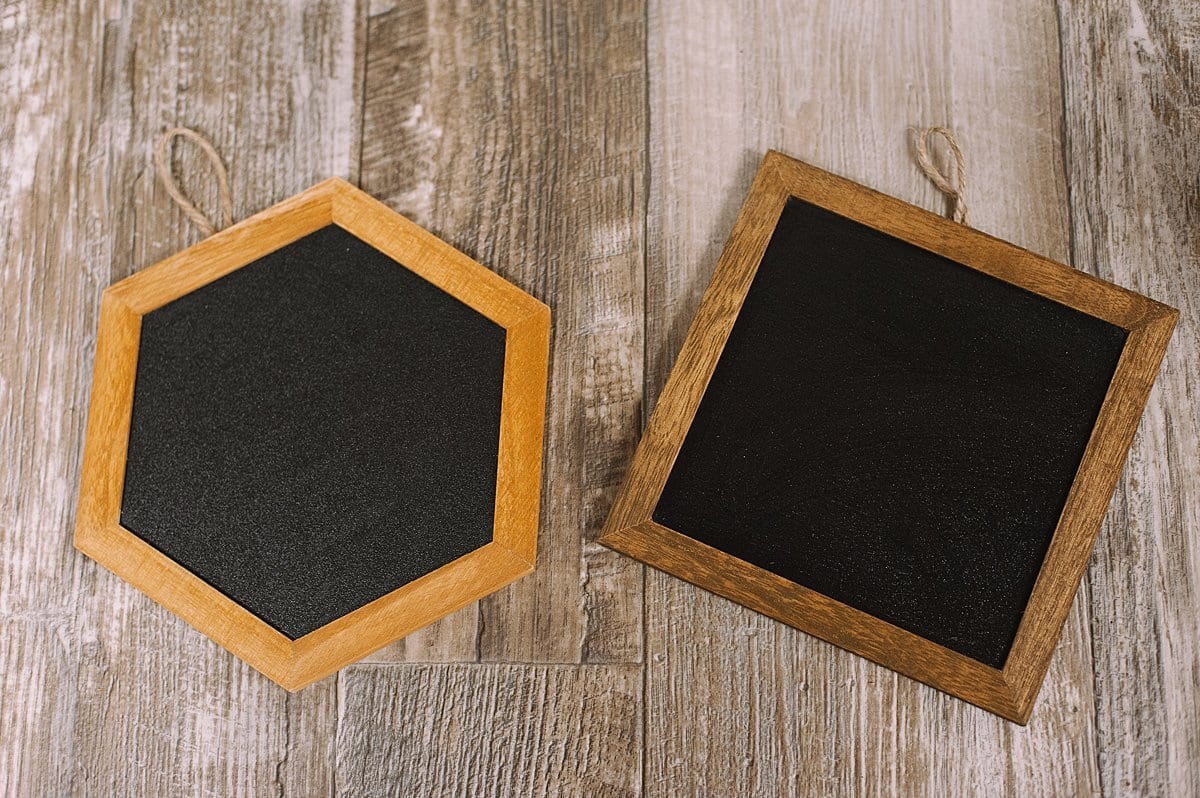 The paint will lighten up a bit as it dries, but the color will remain similar.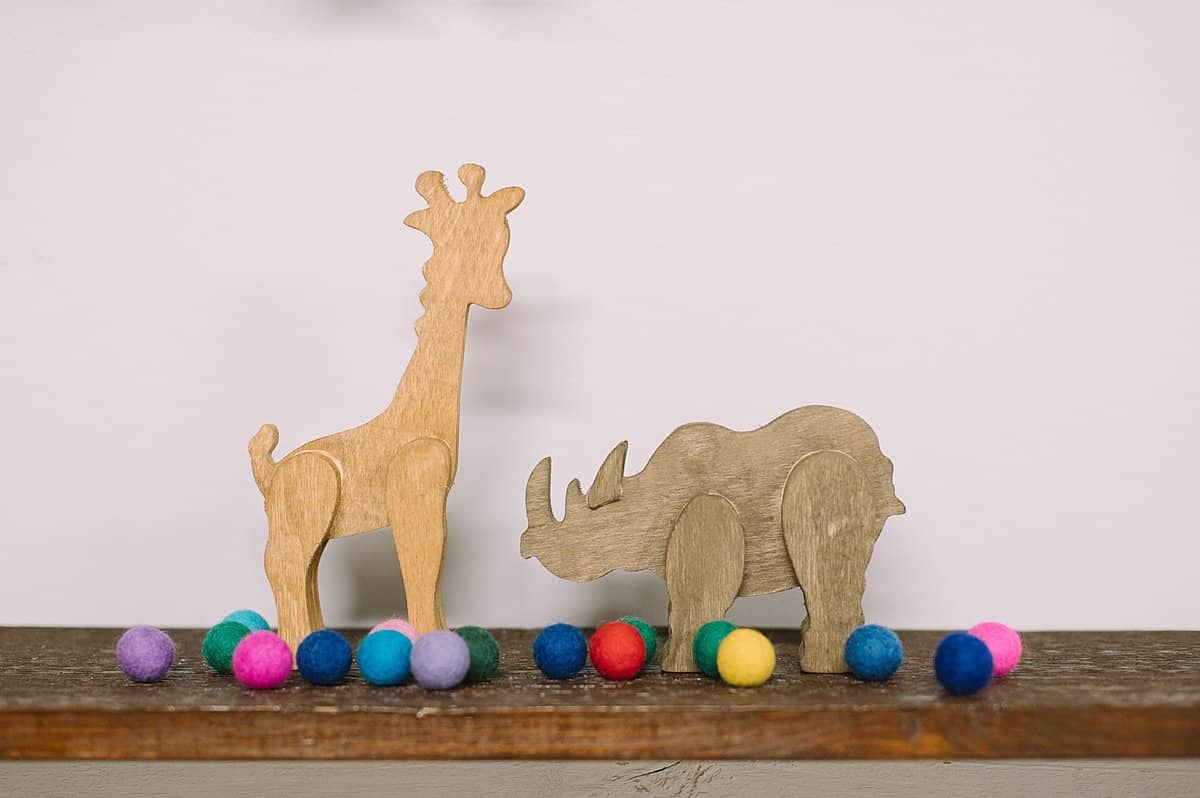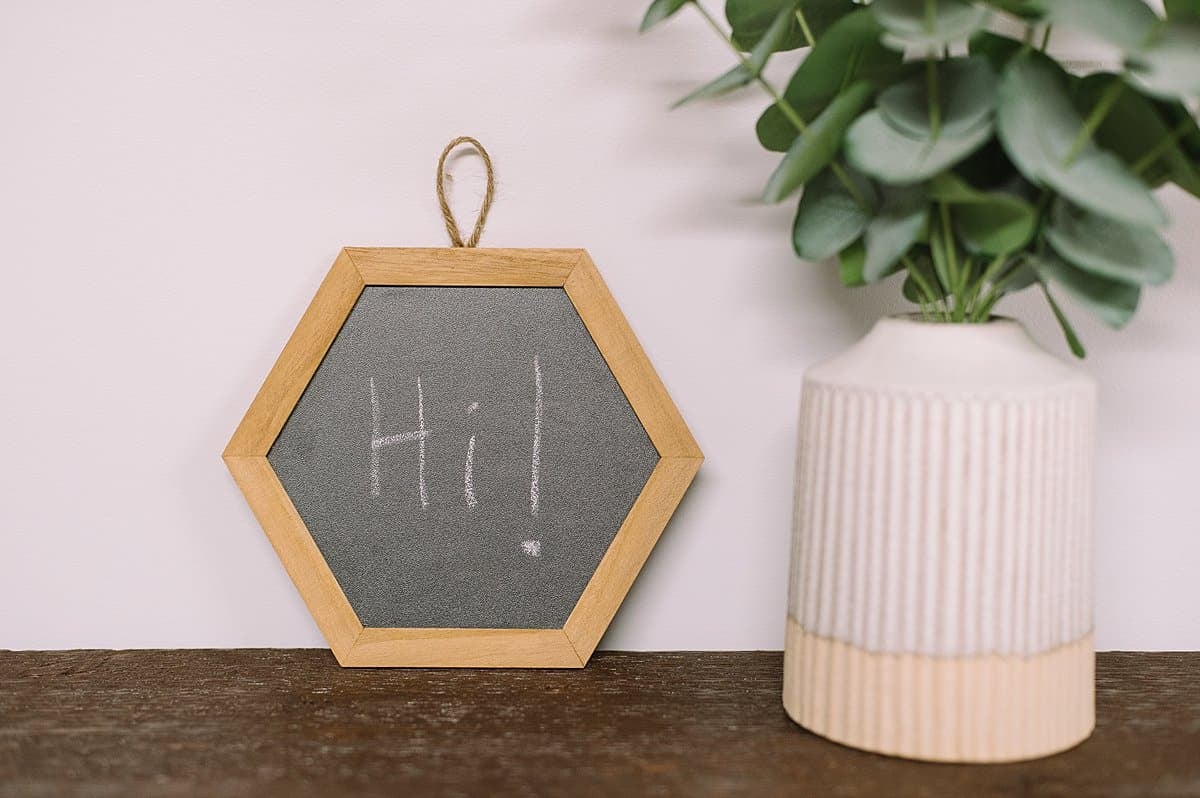 – – – – –
Who knew diluted paint would act very similar to wood stain??
The added bonus is craft paint is easier to find, cheaper, and smells better than most stains! Plus, it cleans up easily too.
Have you ever stained wood using diluted paint? I'd love to hear how it worked for you!