**These posts often contain affiliate links. Please see our disclosure policy for details.**
Learn how to easily make adorable Felt Ball Acorn Ornaments. Perfect for decorating for the holidays, or adding to your Christmas tree.
Felt ball acorns are super easy to make and SO cute too!
All you need are felt balls and acorn caps, as well as a way to glue them together, and you can make as many as you want. It's a great craft for adults and kids.
Today, we are going to use felt ball acorns and turn them into Christmas tree ornaments by adding a thin twine hanging string!
Let's get to it!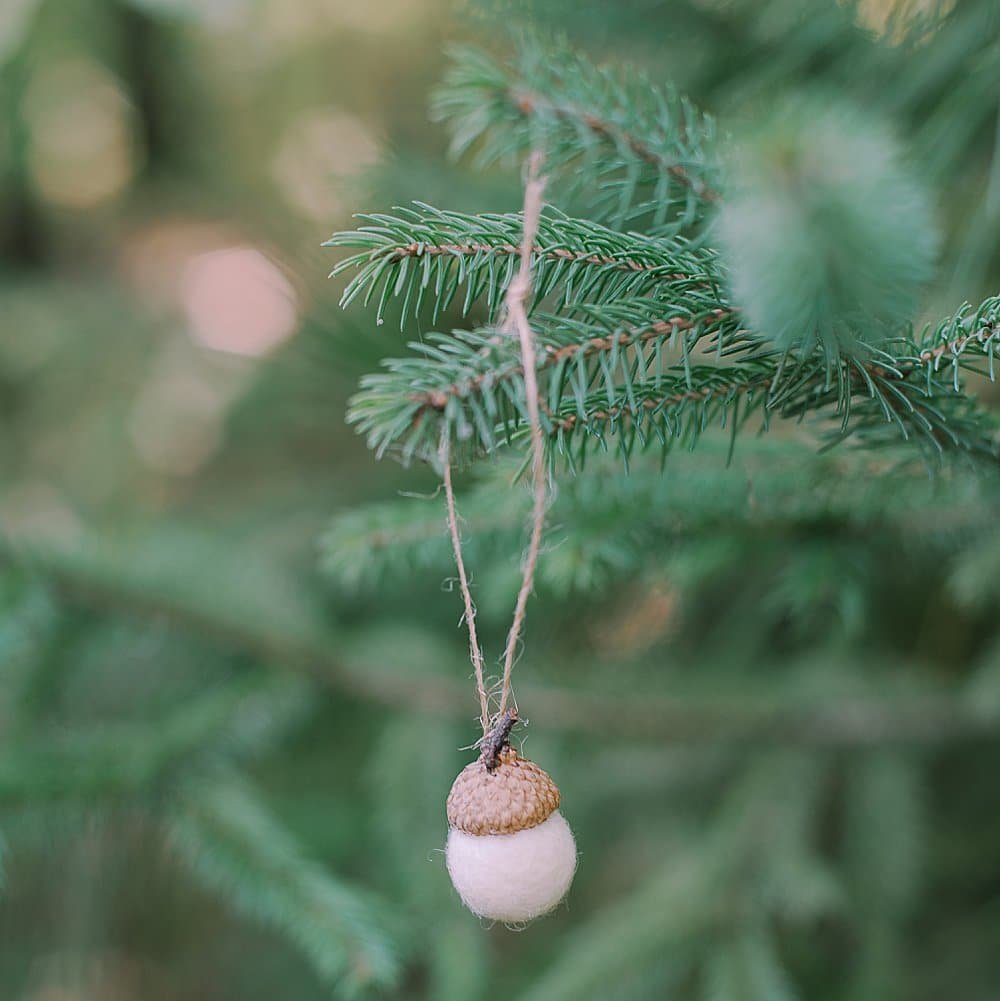 How to Make Felt Ball Acorn Ornaments
Step 1. Gather Supplies
Supplies Needed:
Step 2. Using this felt ball acorn tutorial, make some in the colors of your choice!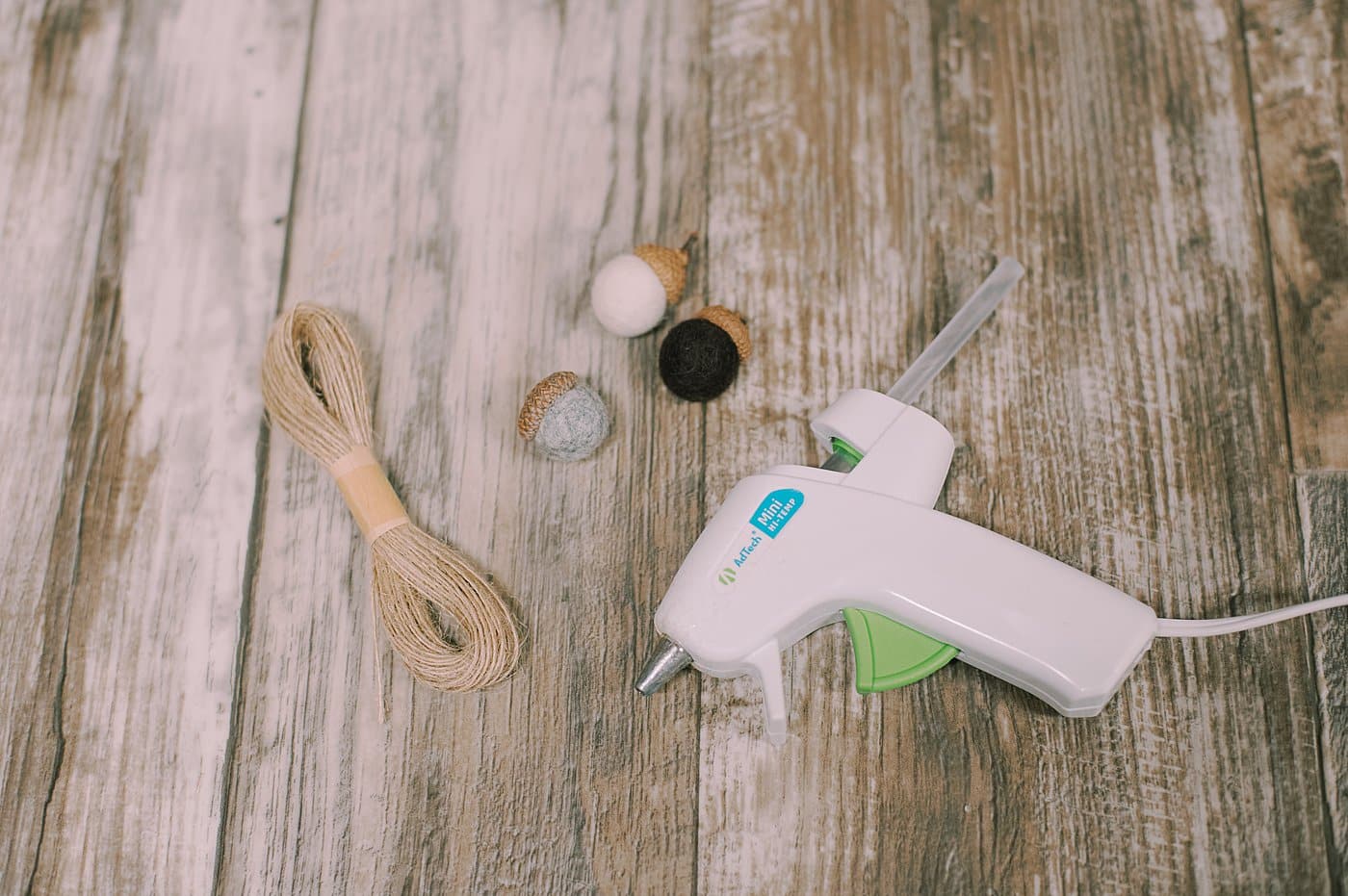 Step 3. Cut a piece of thin twine, and tie the ends together to form a loop.
This is going to be the hanging string for your felt ball acorn ornament.
Step 4. Use a small dab of hot glue and secure the twine loop to the top of the acorn cap.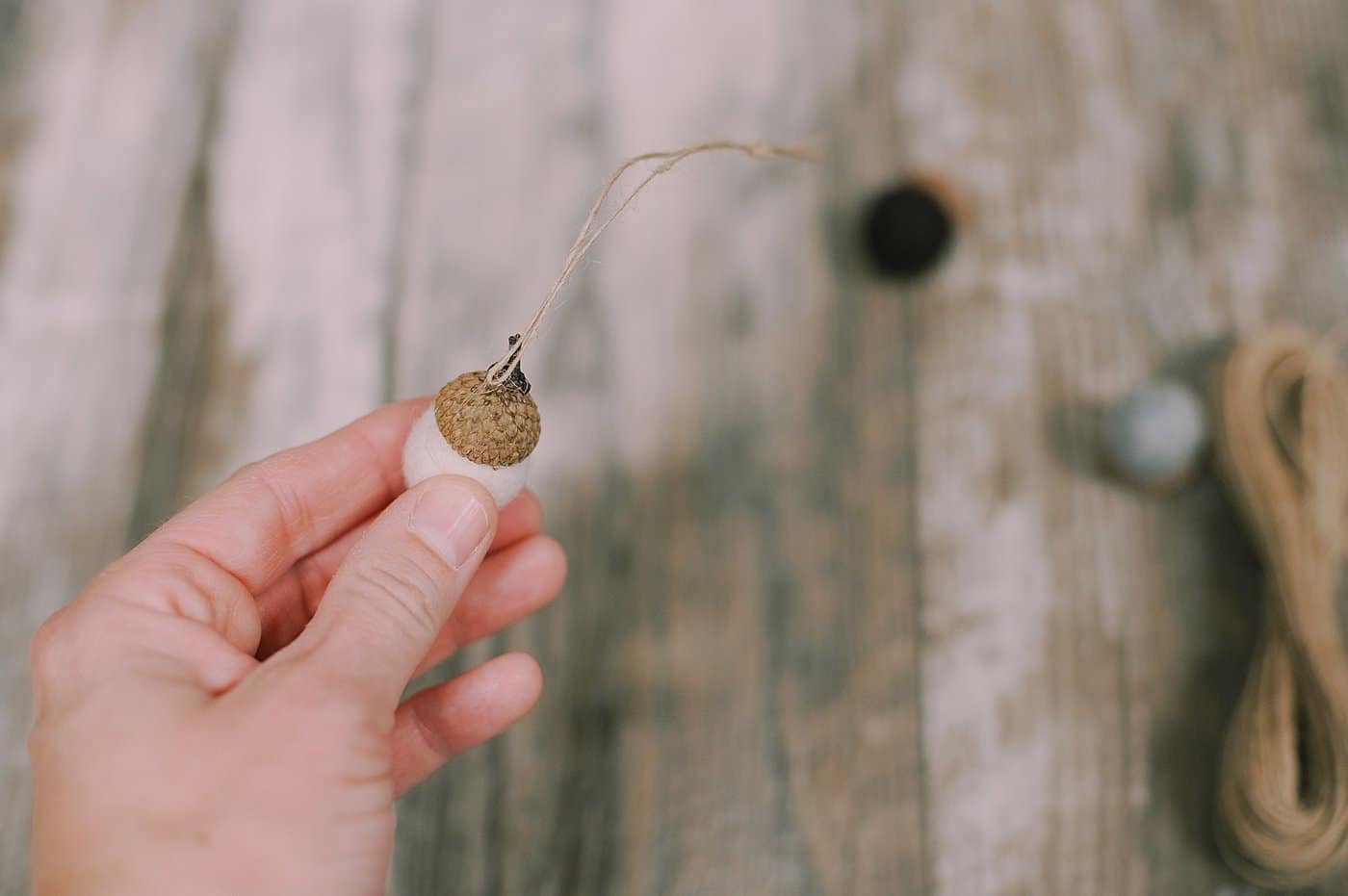 Step 5. Continue with the rest of the felt acorns until each one has a hanging string for the Christmas tree!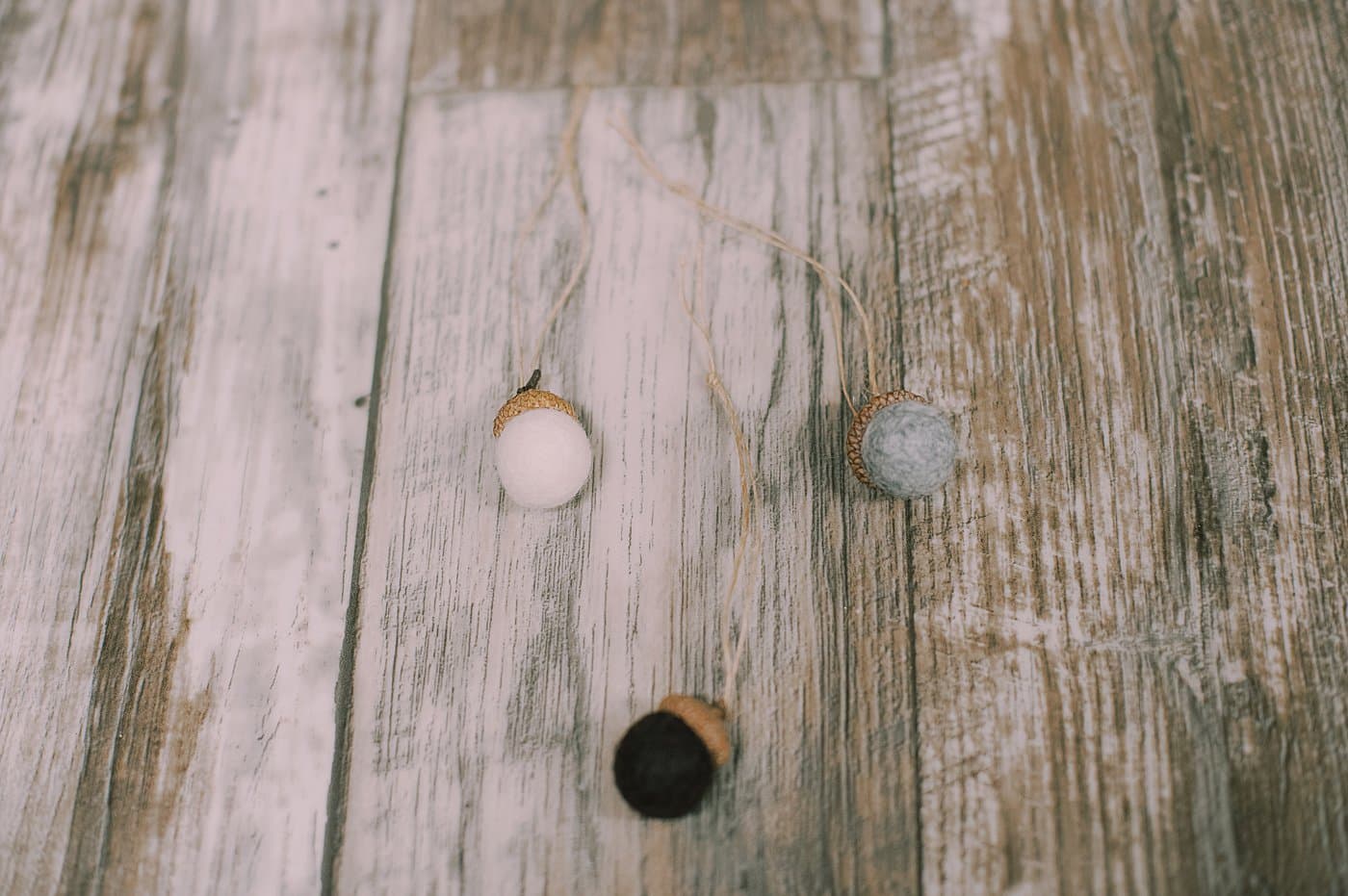 That's it! You've successfully turned felt ball acorns into Christmas tree ornaments!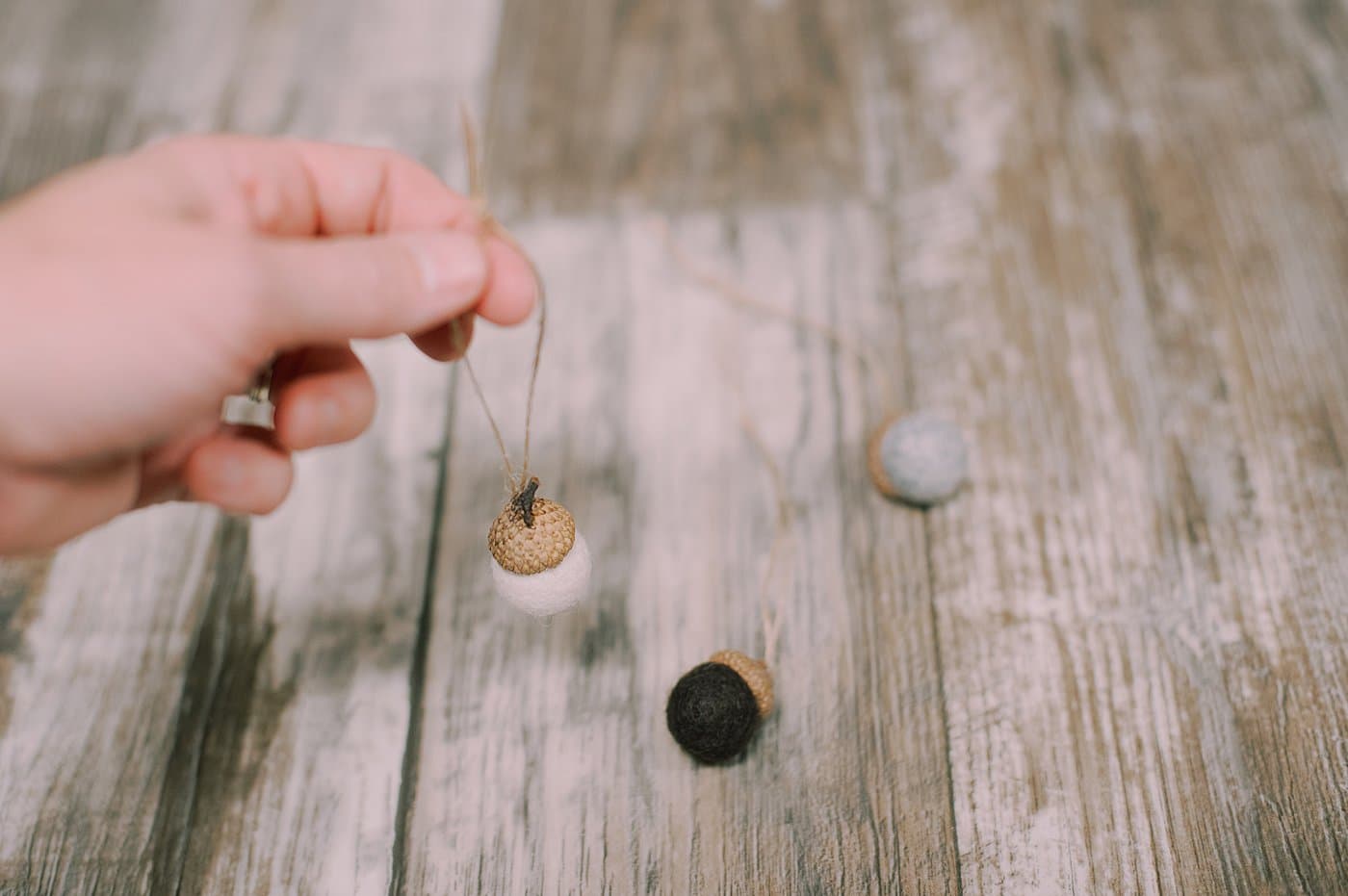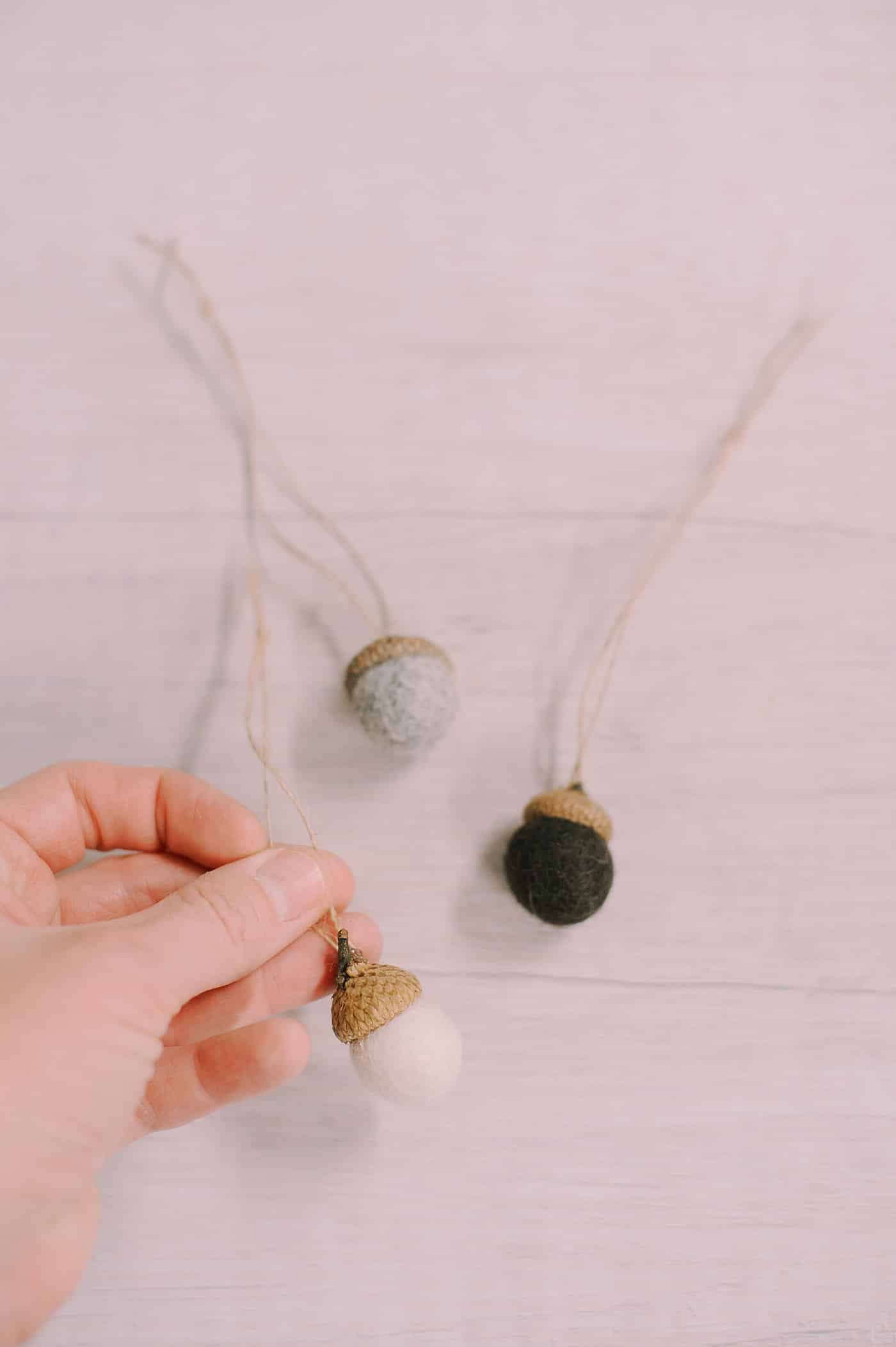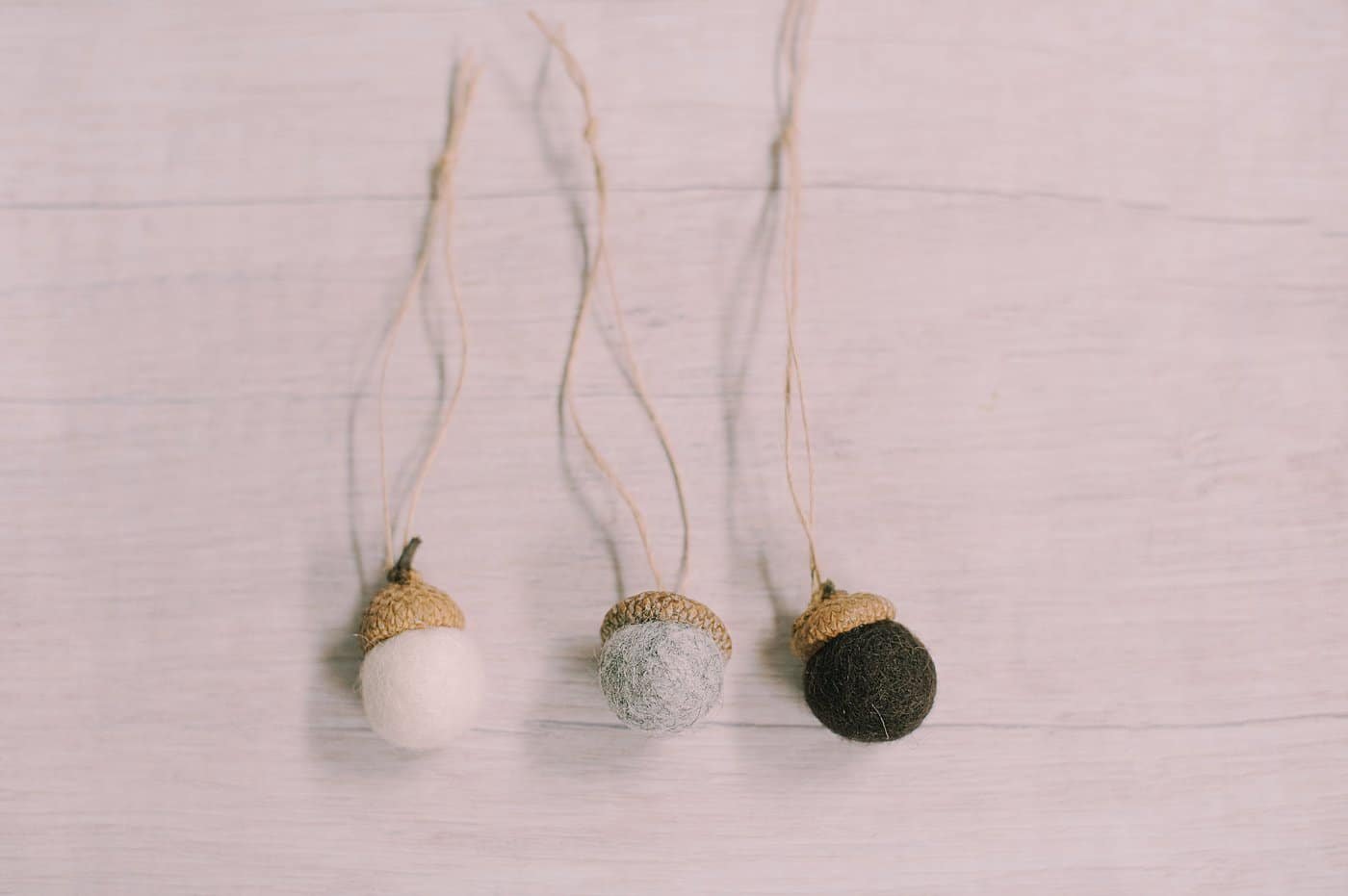 They are small and dainty, and look gorgeous hanging from a green pine tree.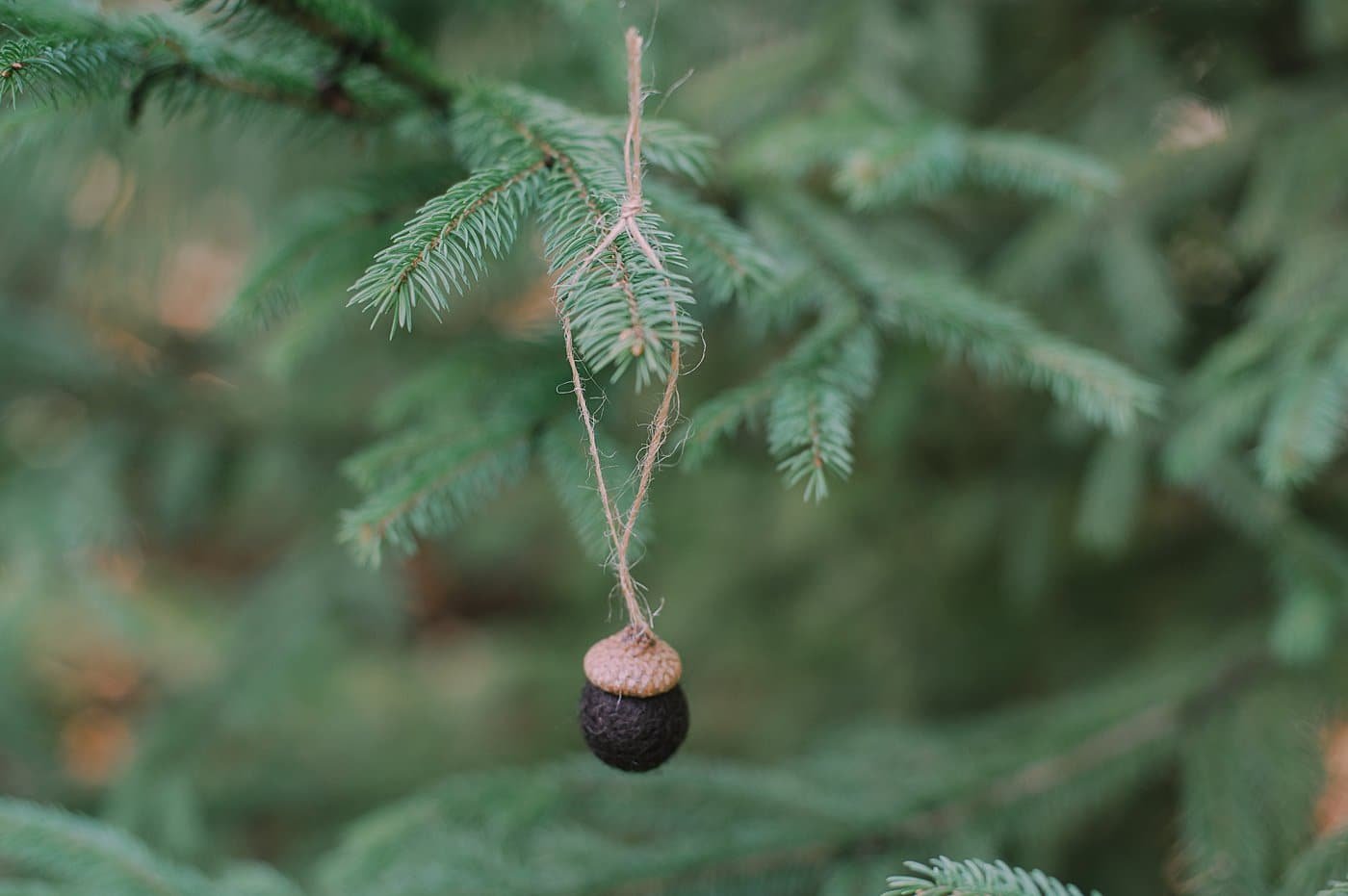 Humble and beautiful; my favorite kind of Christmas ornament!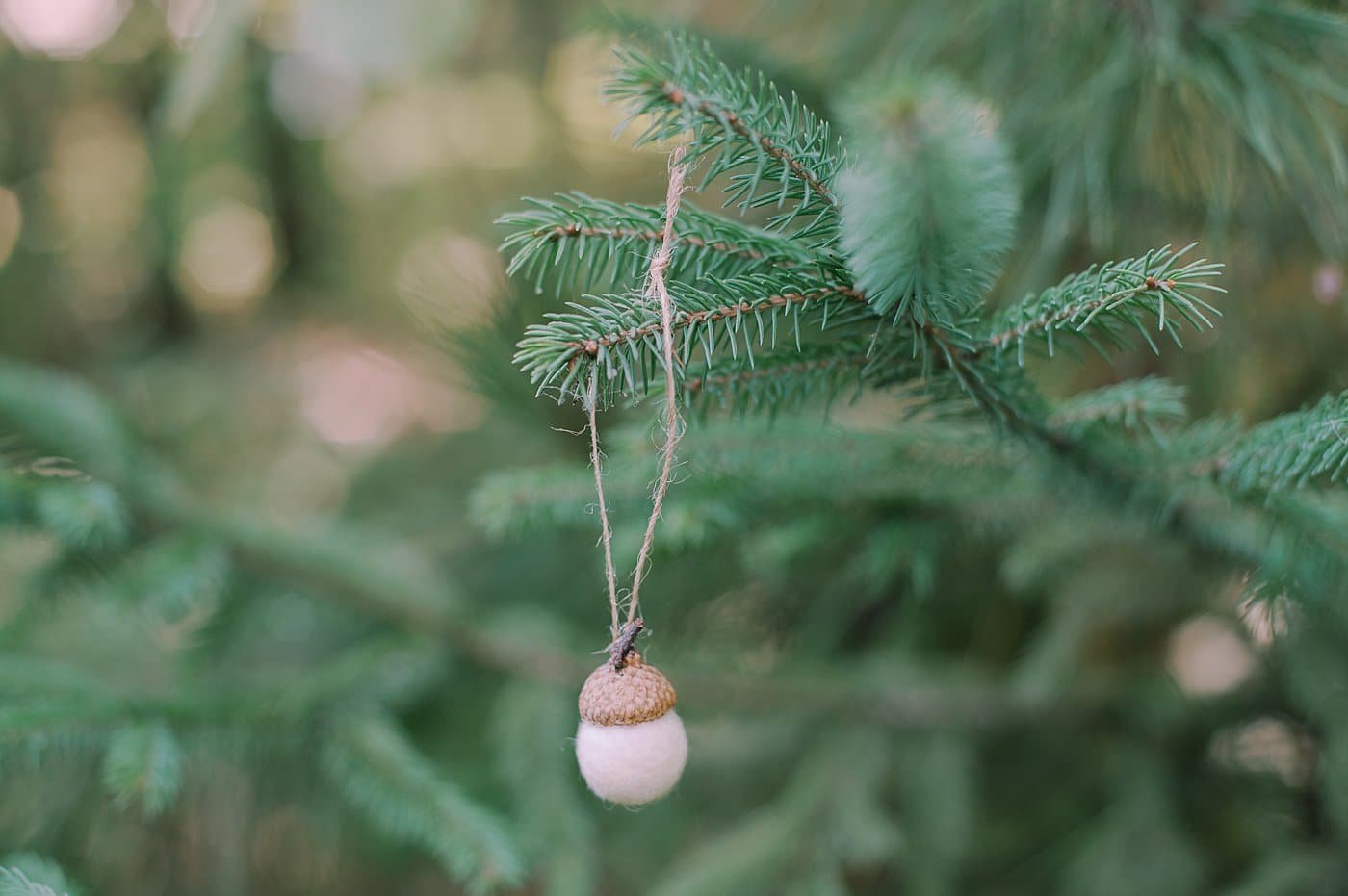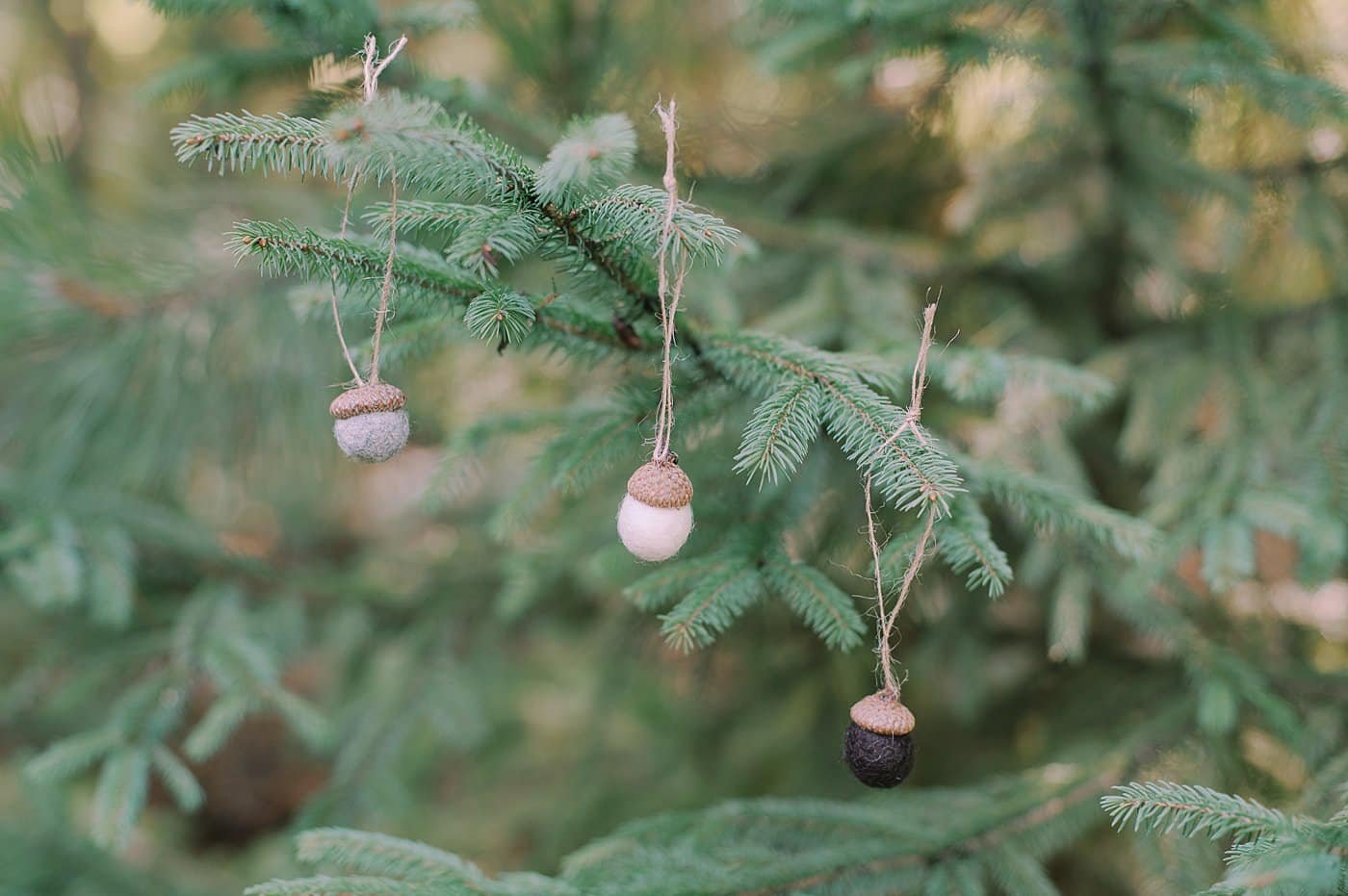 This is an awesome kids' craft for Christmas because kids love picking the felt ball colors, and can easily (and safely) place a felt ball into an upturned acorn cap, once you've put a dab of glue inside it.
Or, if you have bigger kids, they can do this whole project themselves if they can use a hot glue gun!
I'm imagining an entire Christmas tree, decorated in teeny little felt acorn ornaments like this! How cute would that be?!