**These posts often contain affiliate links. Please see our disclosure policy for details.**
Learn how to make a woodburned kids handwriting ornament on a piece of wood, using the signature of your little one!
There's nothing quite as cute as the way a child first writes their name – the quirky, funny way they write those just-learned letters.
It's so precious.
Today, we are going to use a child's handwritten name to make a woodburned ornament!
Here's how to do it.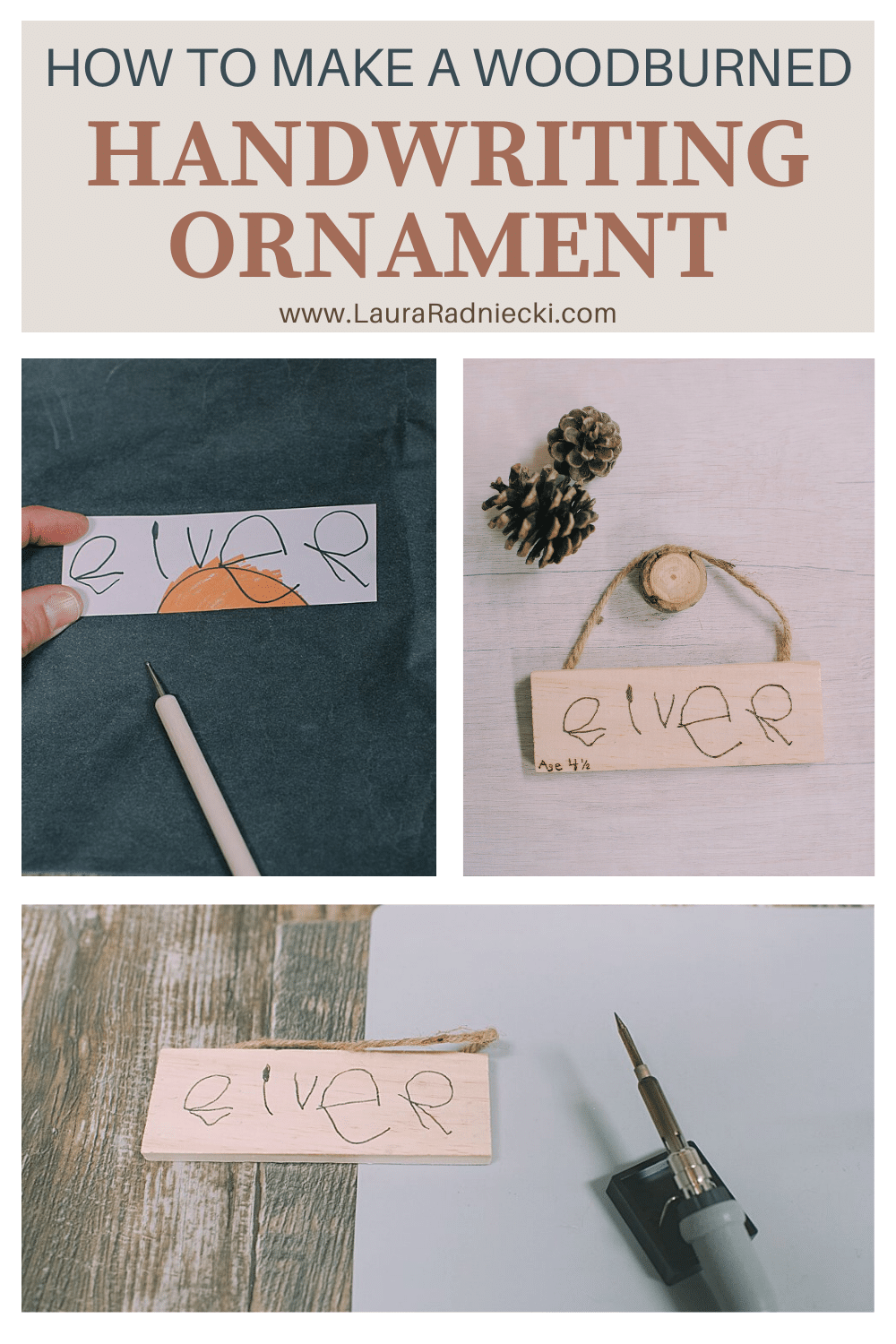 How to Make a Woodburned Kids' Handwriting Ornament
Step 1. Gather Supplies
Supplies Needed:
Wooden Ornament
Handwritten Signature Printout
Step 2. Use carbon paper to transfer the signature onto the wooden ornament.
Place carbon paper on top of the wooden ornament, and then lay the signature on top of the carbon paper.
Trace over the signature with a pencil, pen, or tracing tool.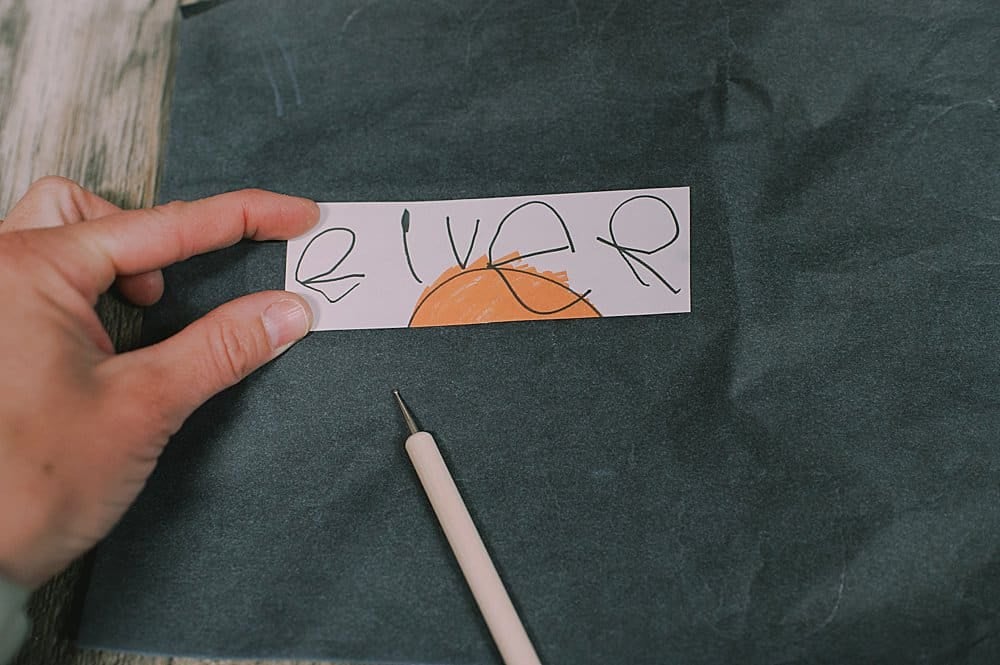 The signature will be left on the wooden ornament.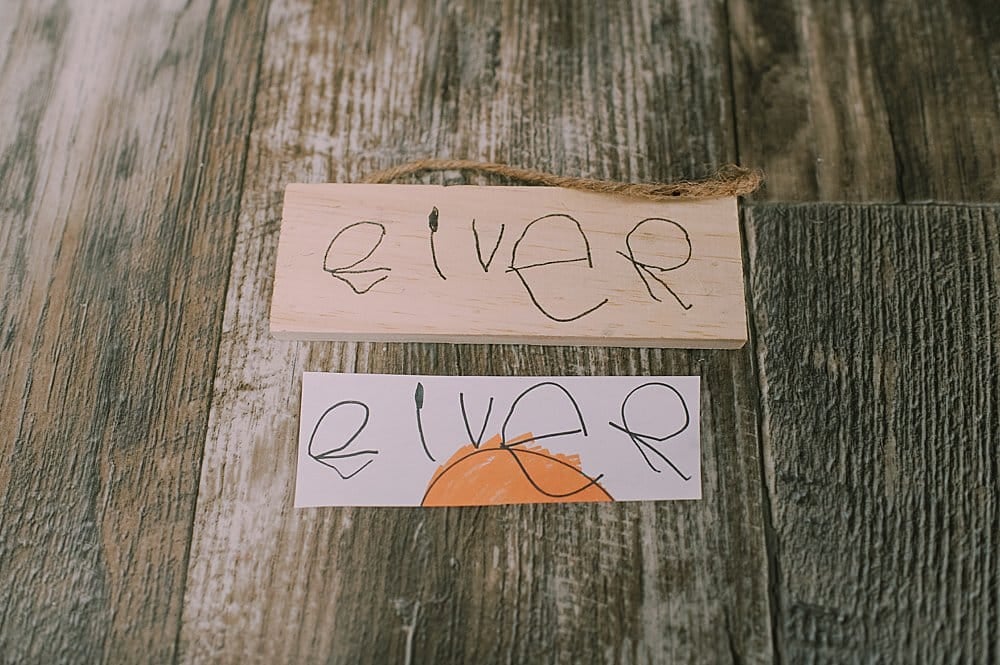 Step 3. Use the woodburning tool to trace over the signature.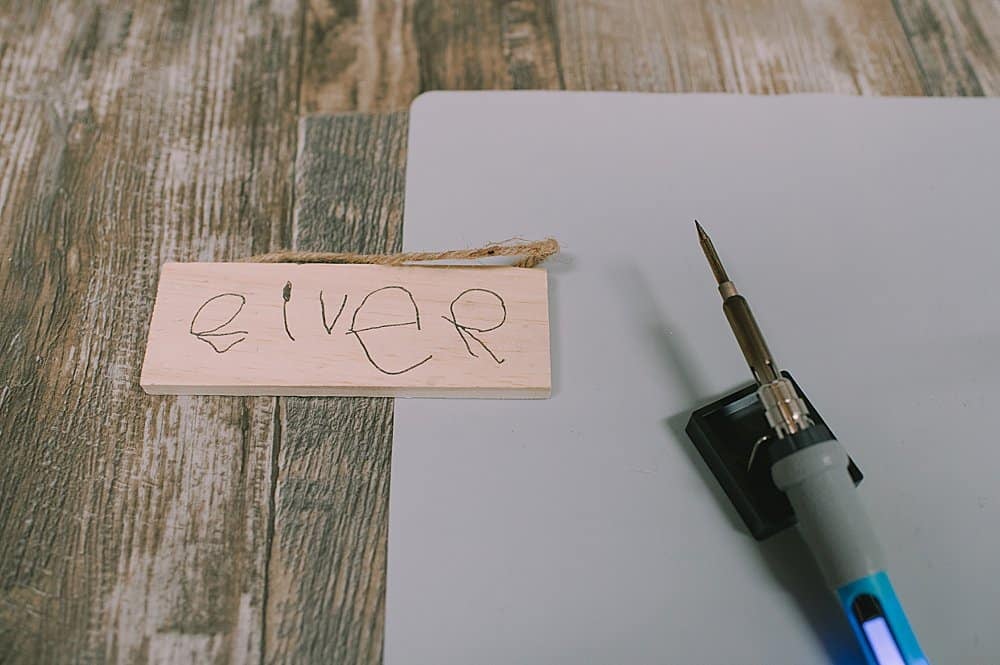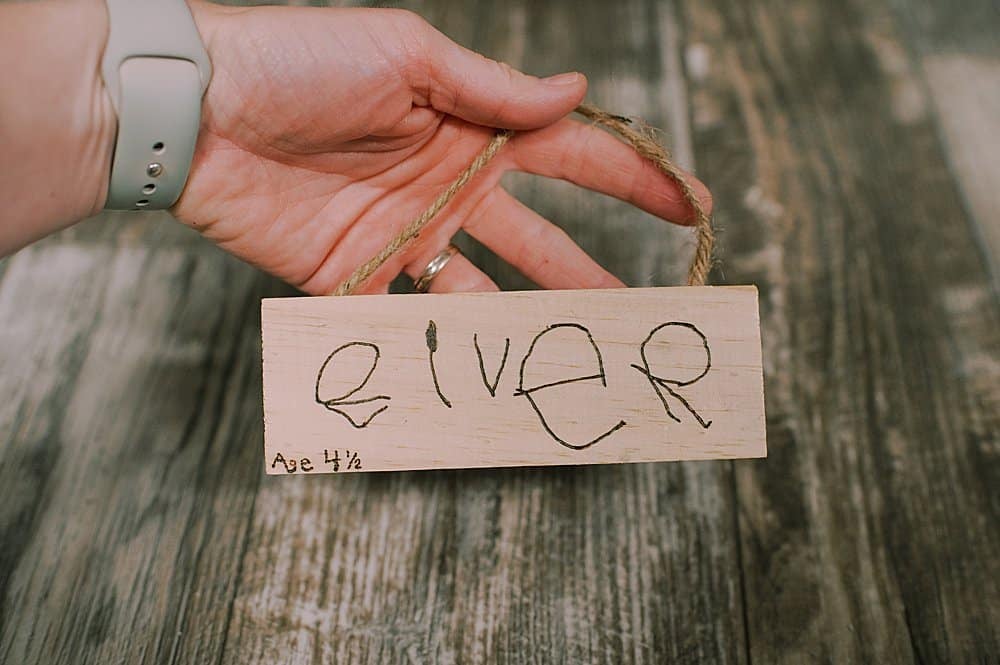 You can add the age or the date if you want to.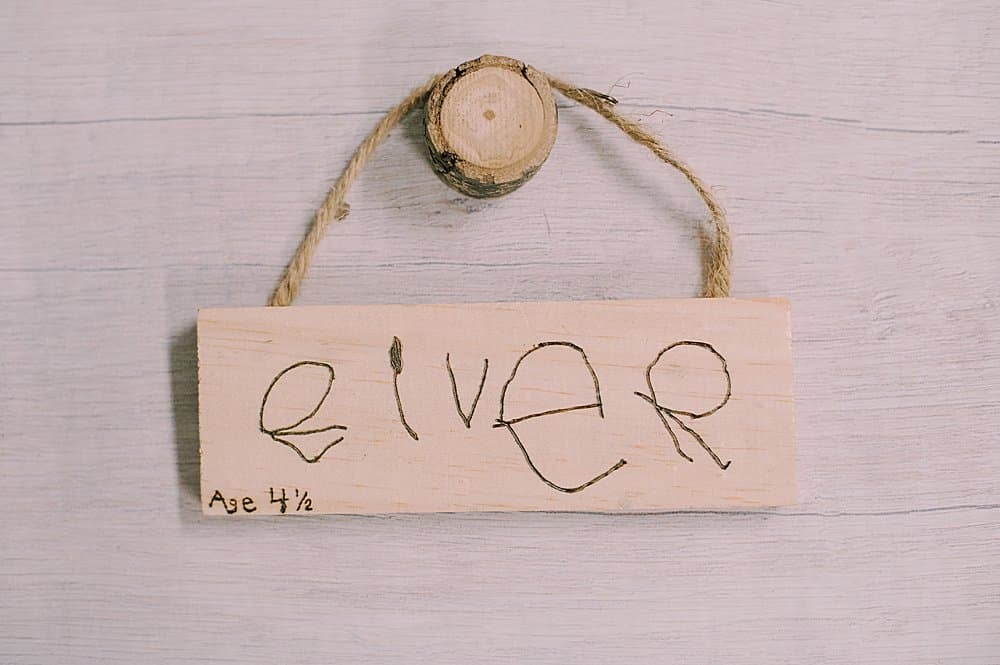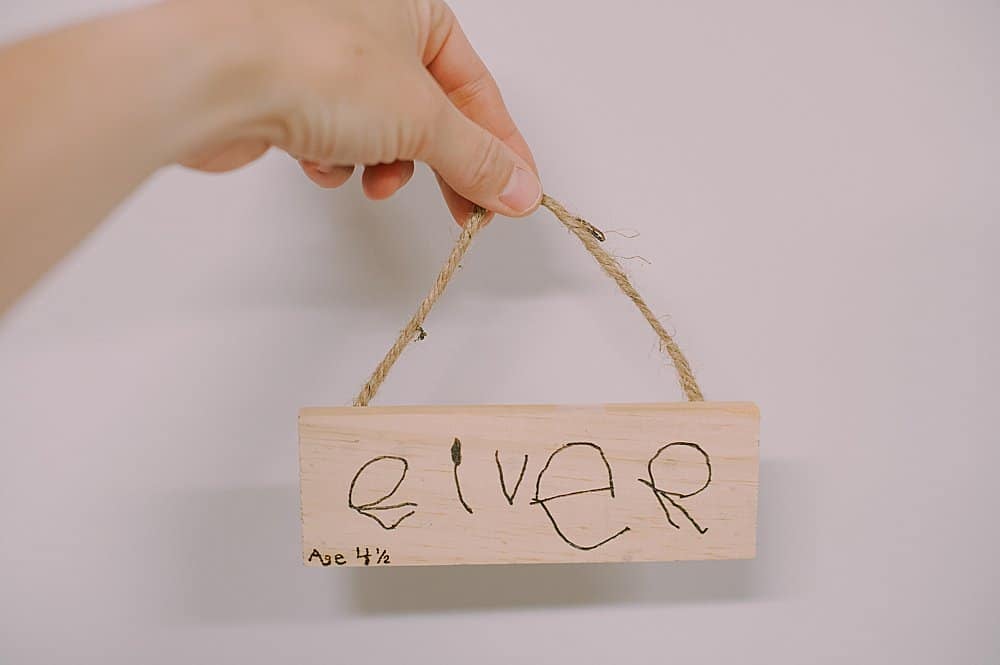 The result is a cute keepsake you can hang on the Christmas tree or give as a gift.
Plus, it's a great reminder of how your child used to write their name, and will no doubt be a source of laughter and smiles in the future.