**These posts often contain affiliate links. Please see our disclosure policy for details.**
Learn how to make a DIY woodburned wooden utensil wall hanging using wood kitchen spoons and other utensils, woodburning dots, arrows and other designs on them, and hanging them up with twine and a wooden dowel!
Woodburned wooden utensils are fun and easy to make.
They can be given as a housewarming gift or as a gift for anyone who loves to spend time in the kitchen.
We are going to use them for another purpose today – we are going to make a unique wall hanging using woodburned kitchen utensils!
Let's do it!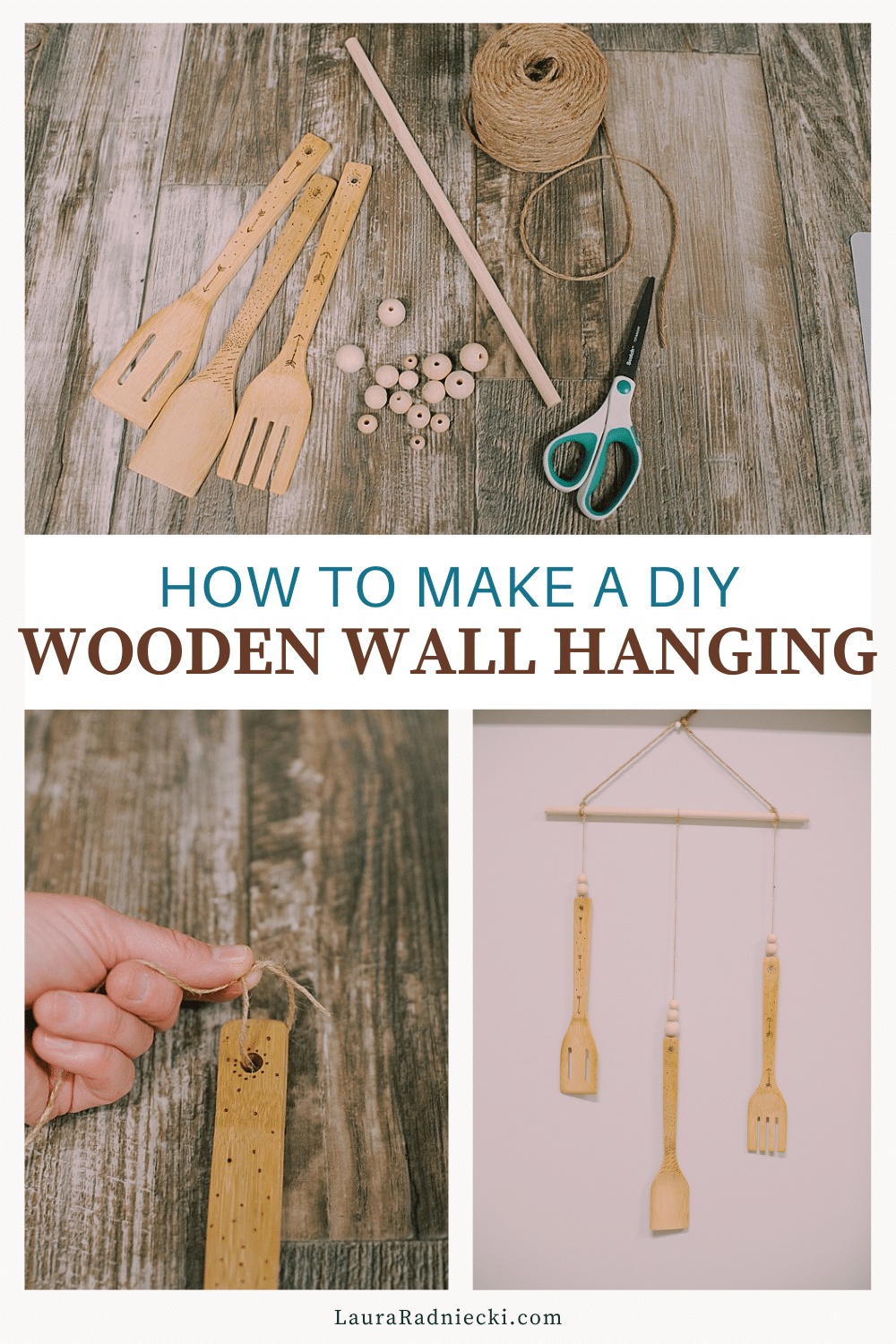 DIY Woodburned Wooden Utensil Wall Hanging
Step 1. Gather Supplies
Supplies Needed:
Wooden Utensils
Pencil (optional)
Twine
Scissors
Wooden Dowel
Step 2. Use the woodburning tool and add designs to the wooden utensils.
Dots, dashes, lines, and arrows are among the easiest designs to add.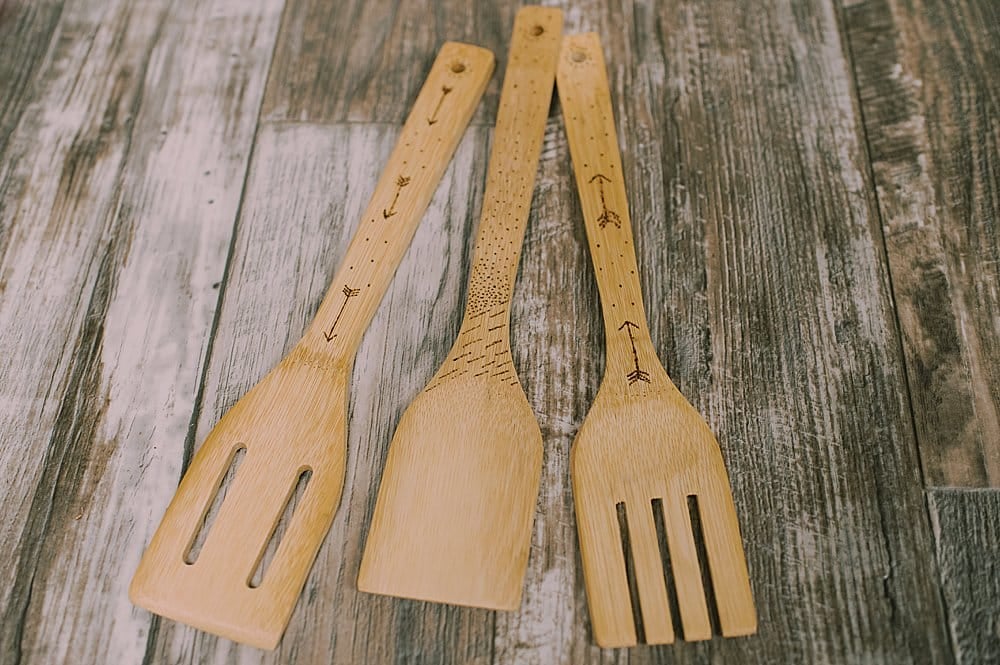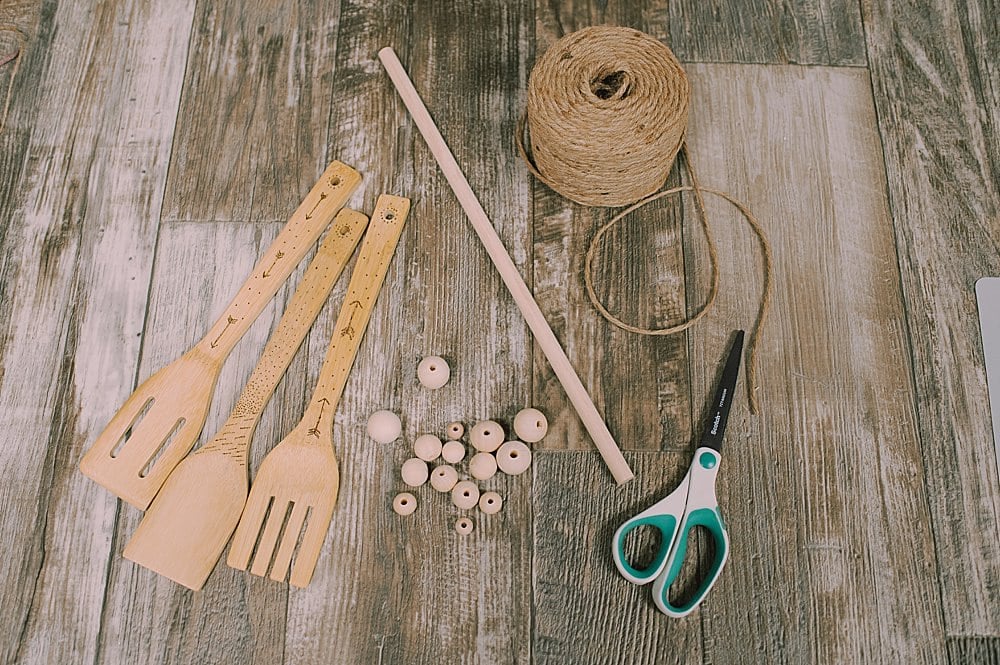 Step 3. Tie sections of twine to the end of each utensil.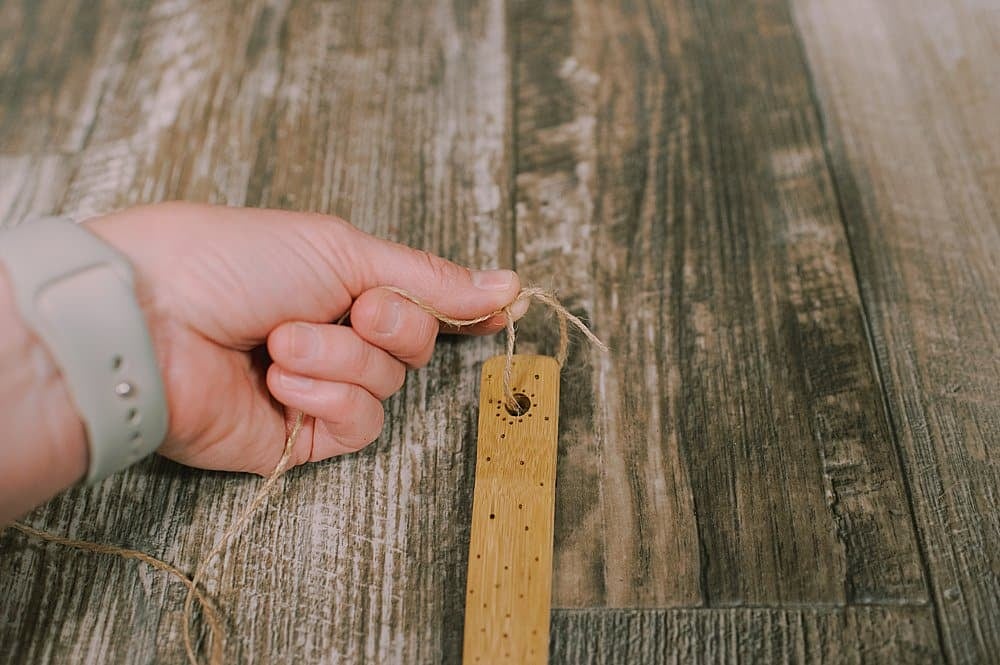 Add wooden beads if you want to.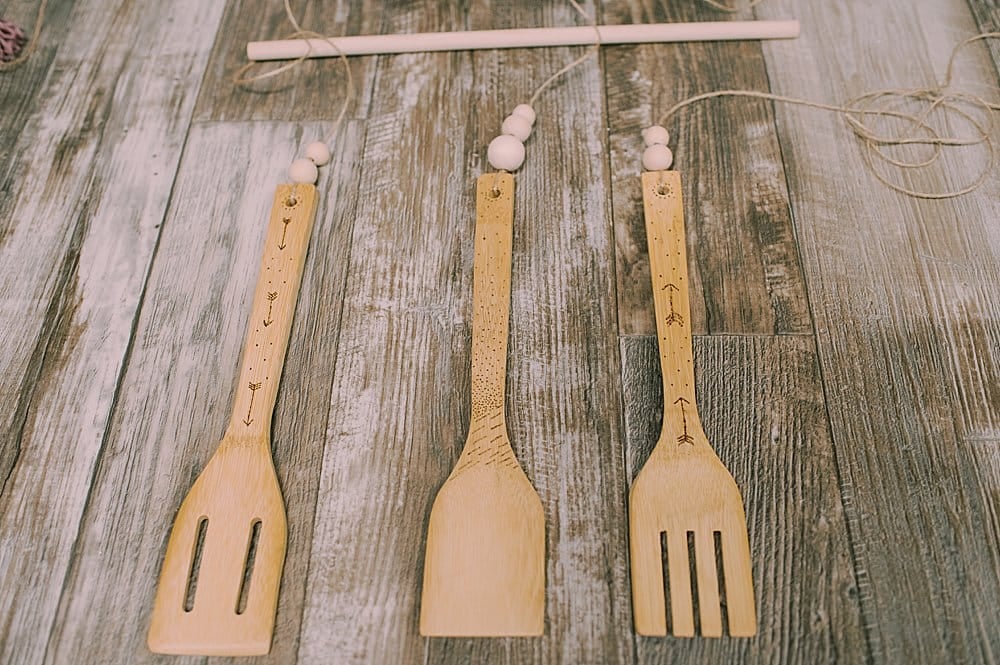 Step 4. Decide how you want the utensils to hang – they should be at varying lengths.
Tie the other ends of the twine to a wooden dowel at the appropriate lengths.
Trim off any excess.
Step 5. Tie another section of twine to the ends of the dowel to use as a hanging string.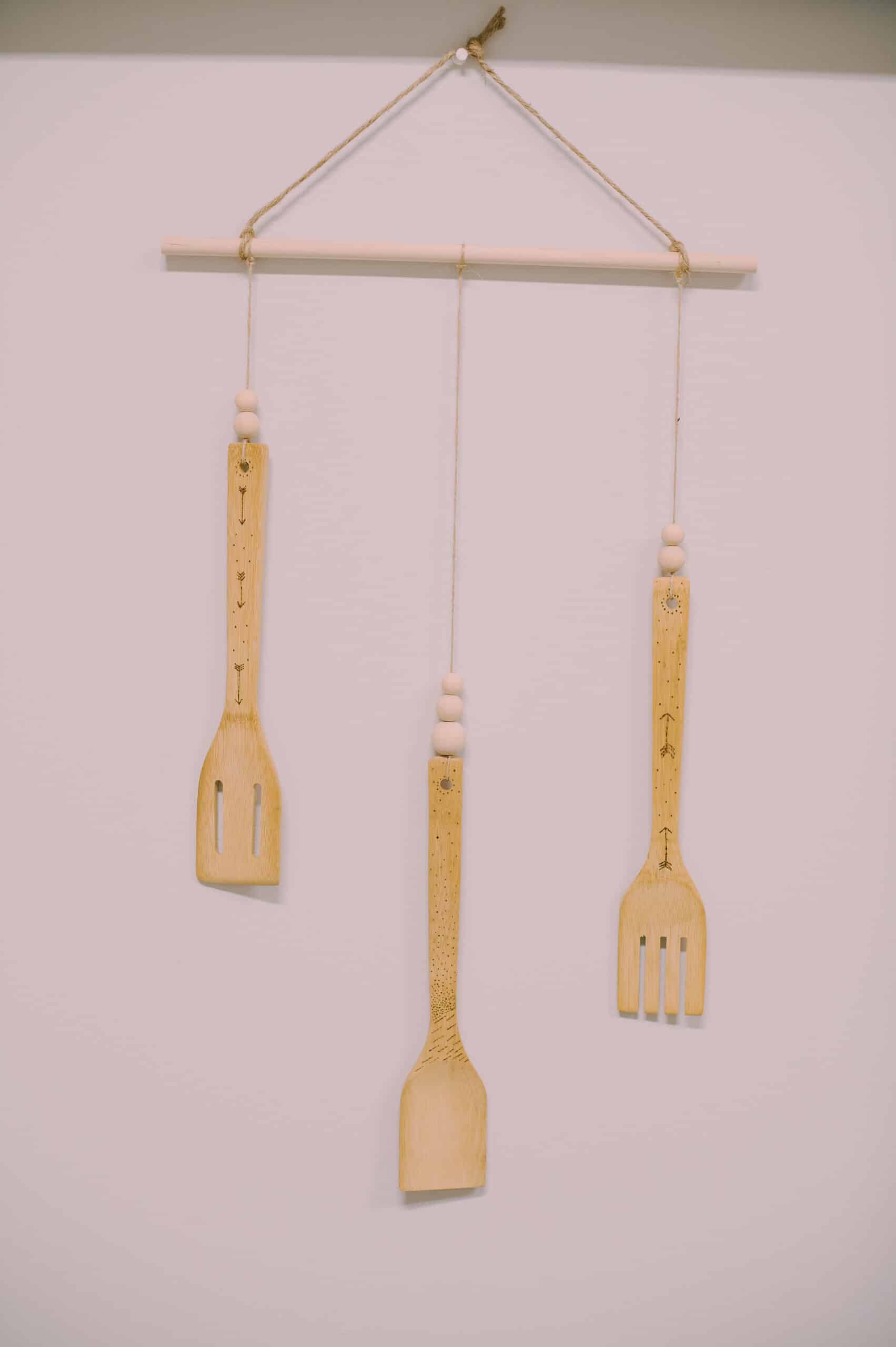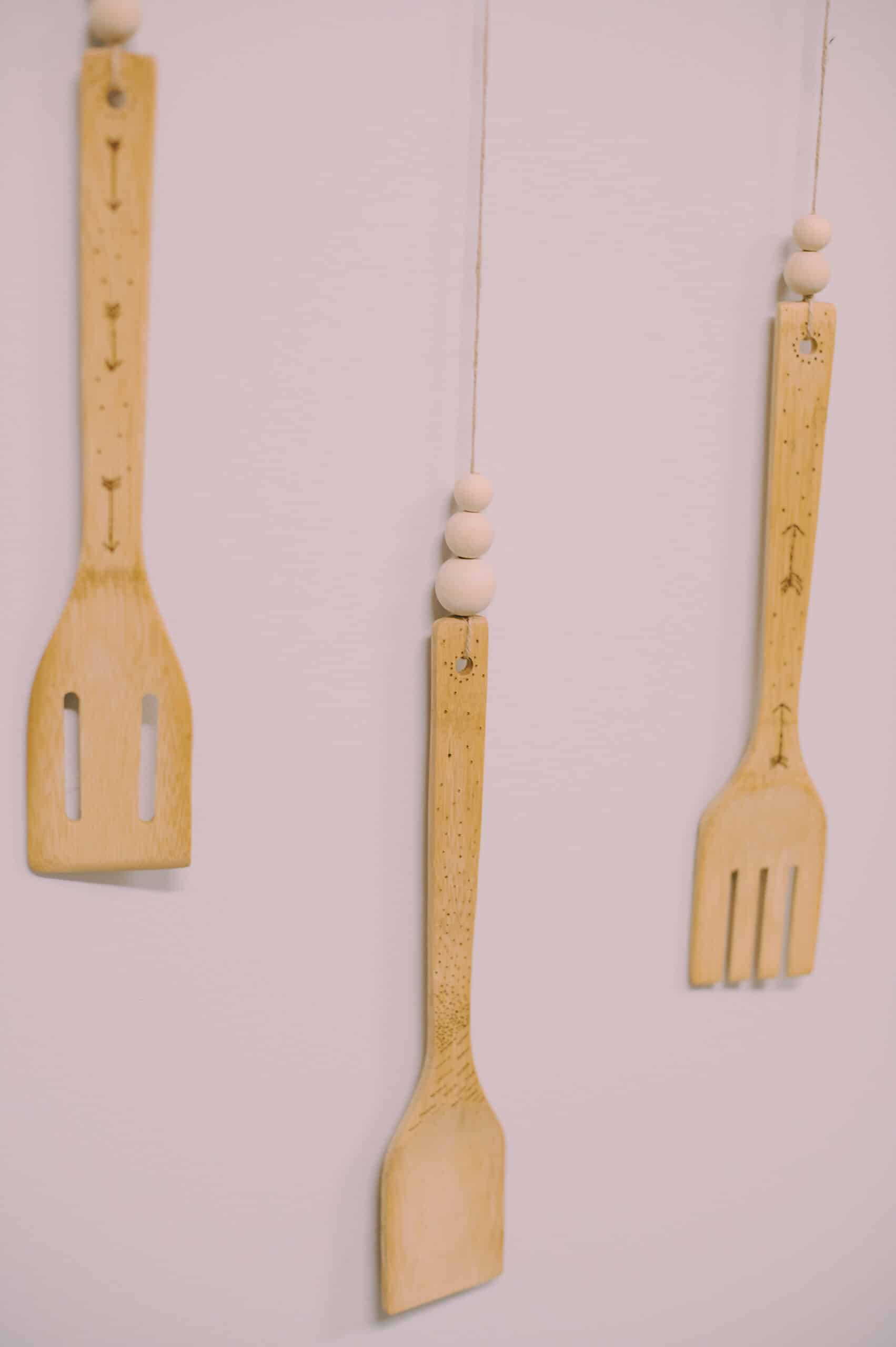 That's it! Your wooden utensil wall hanging is done!
This is a unique project to make with woodburned wooden utensils.
It would look great on the wall in a kitchen or cabin, and it would be even better if the utensils were antiques.