**These posts often contain affiliate links. Please see our disclosure policy for details.**
Learn how to make a DIY woodburned wooden spoon using a simple wood cooking utensil, and woodburning designs like arrows or dots on it!
Woodburning is a fun hobby, and can turn simple wooden objects into works of art!
Today, we are taking a simple wooden spoon and adding woodburned designs to it. The result is a beautiful piece that can be displayed or given as a gift.
Put a few wooden utensils with woodburned designs on them together into a gift basket, and you've got a unique housewarming gift!
Here's how to do it.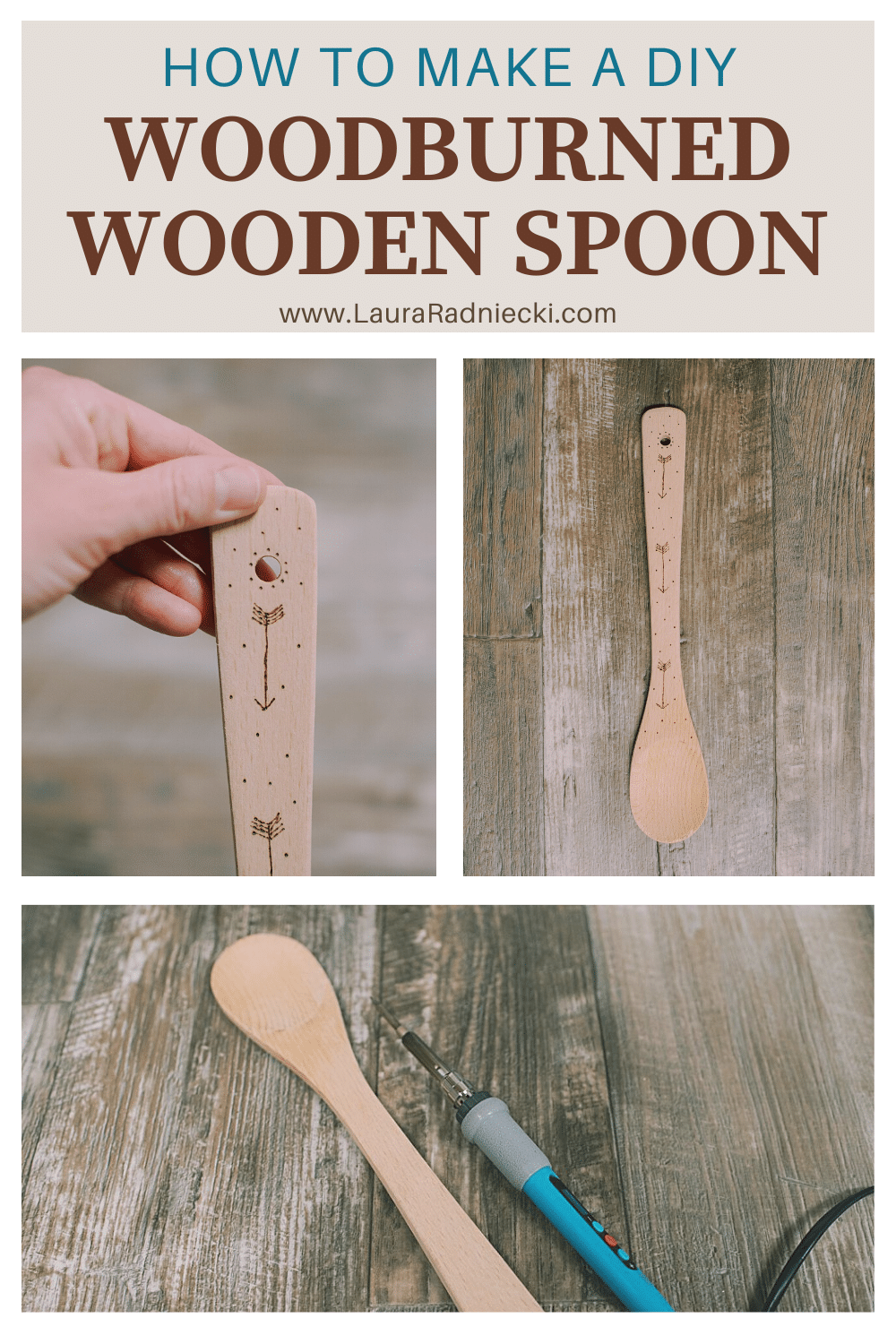 DIY Woodburned Wooden Spoon
Step 1. Gather Supplies
Supplies Needed:
Wooden Spoon
Pencil (optional)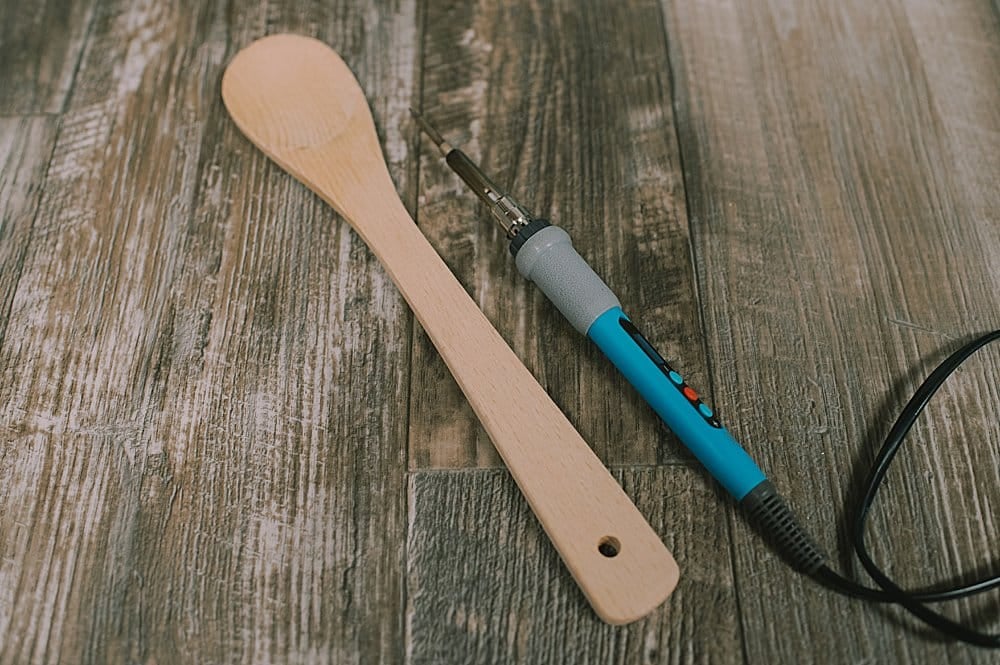 Step 2. If you want to use a pencil to lightly draw your designs onto the spoon first, you can do that.
This allows you to test out the layout of your designs before you permanently woodburn them into the wood.
Step 3. When you're ready, begin to use the woodburning tool to make designs onto the wooden spoon.
Lines, dots, dashes, and arrows are the easiest to create.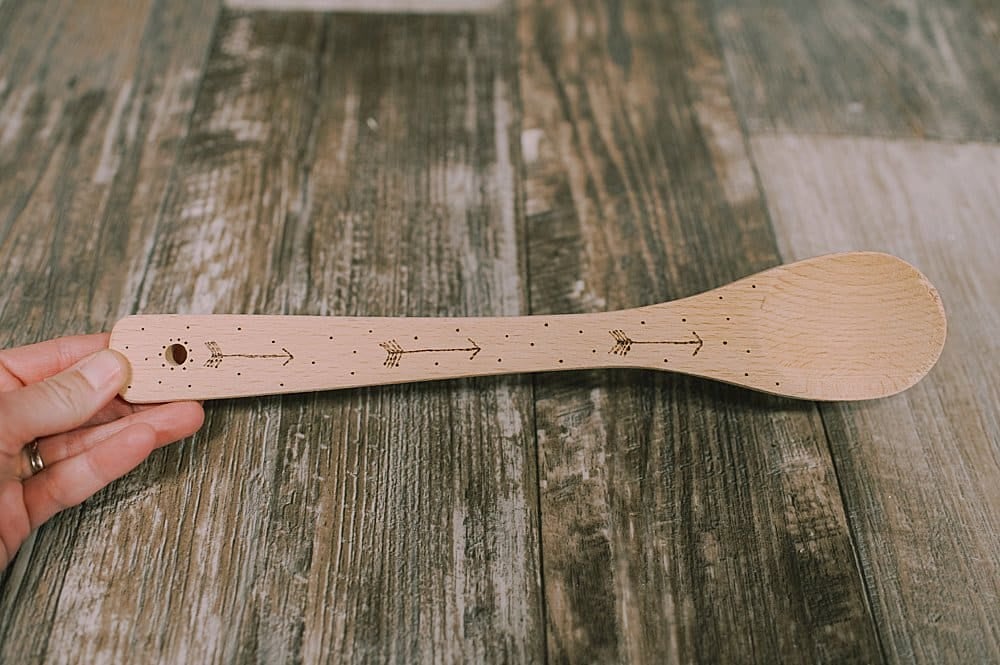 Have fun with it!
You can burn designs into one side of the spoon, or on both the front and the back.
Once you're finished adding your design, the spoon is finished!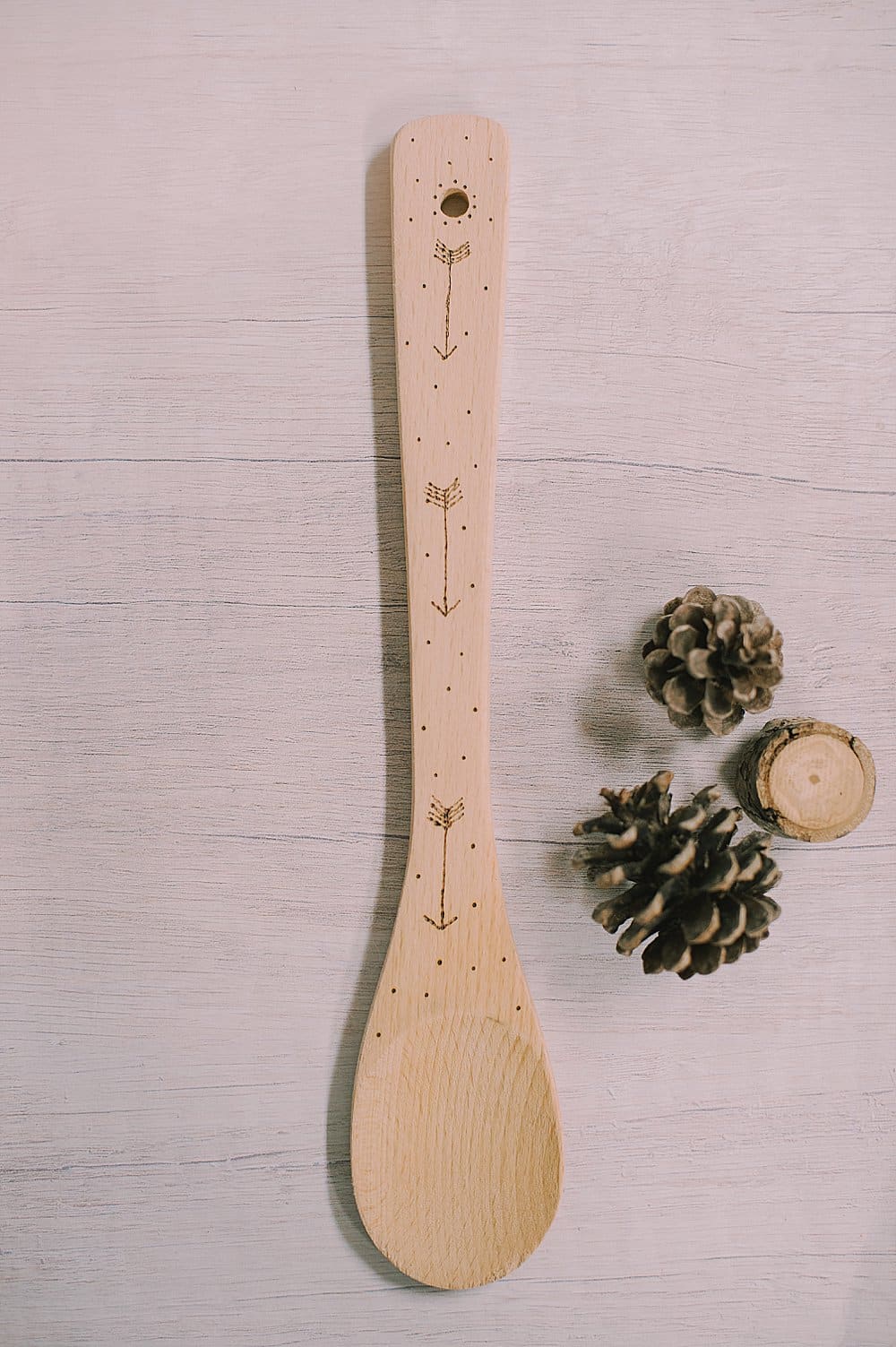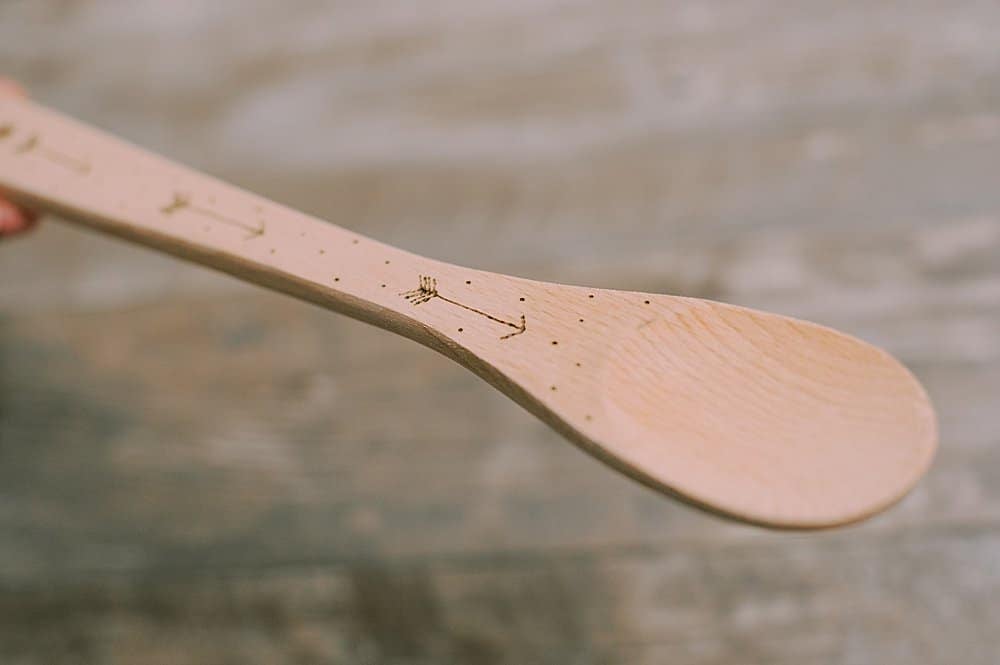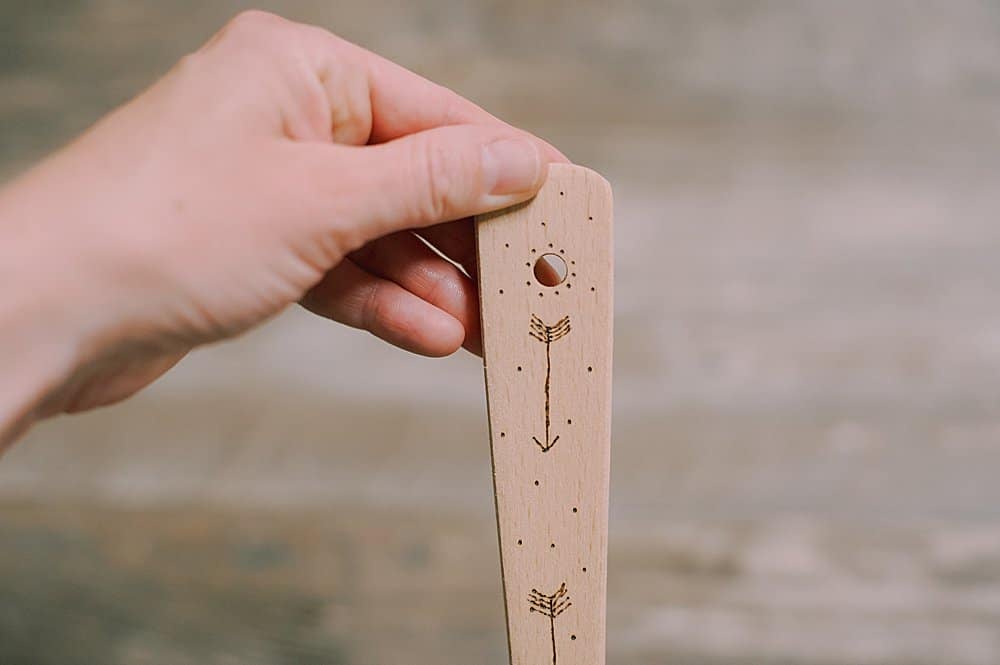 This is a great way to make a housewarming gift, or a unique gift for someone who loves to cook.
You can find wooden cooking utensils at many different stores, and customize them however you'd like!