**These posts often contain affiliate links. Please see our disclosure policy for details.**
Learn how to make a DIY rope placemat using rope from Dollar Tree and hot glue!
Rope is a very versatile craft supply – we used it to make beautiful rope coasters and loved the results!
Today, we are going to use the same rope (we got ours at the Dollar Tree) and roll it into a larger spiral. This will let us make a rope placemat! (Or charger, or part of your centerpiece, if that's what you prefer!)
Here's how to make it!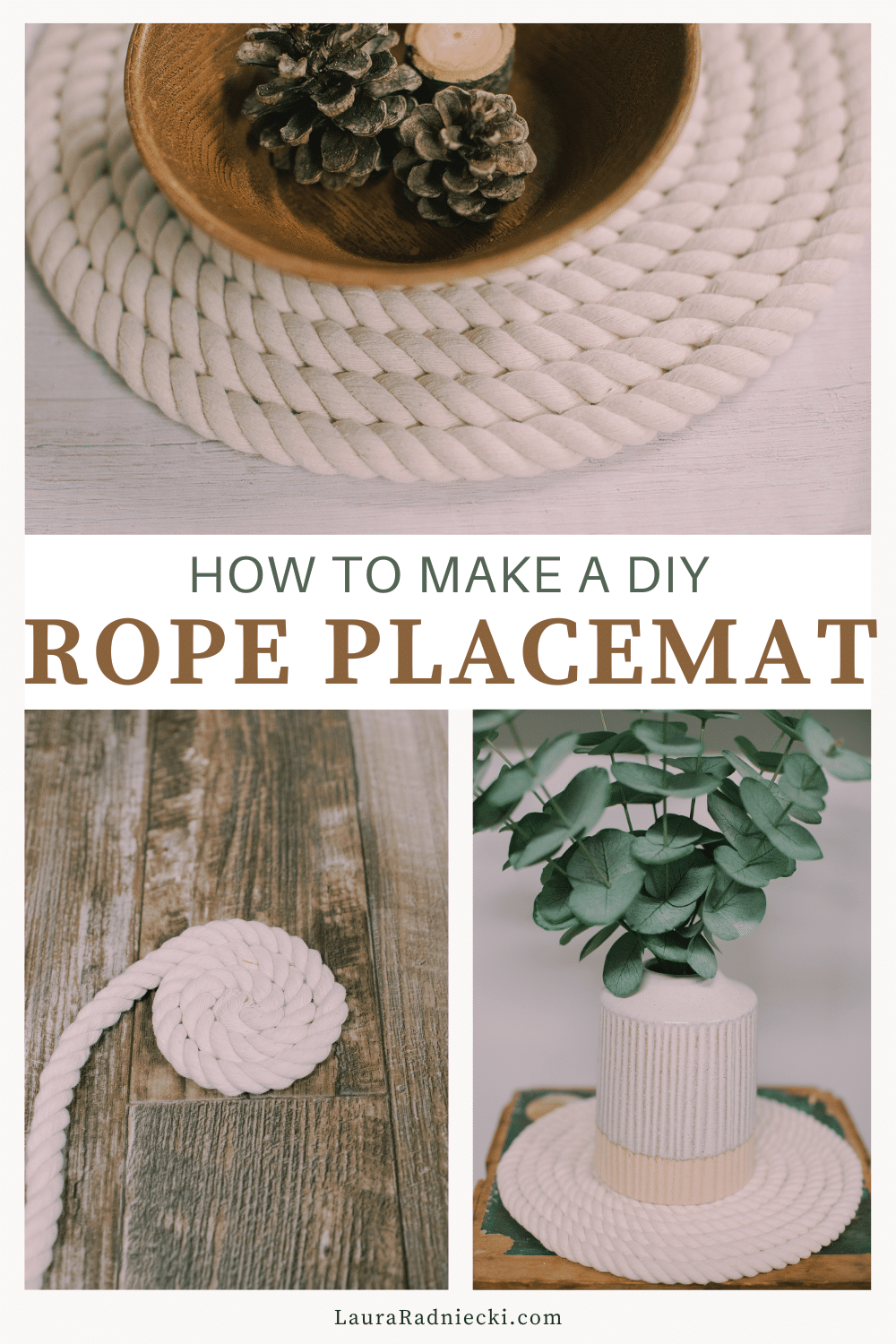 How to Make a Rope Placemat
Step 1. Gather Supplies.
Supplies Needed: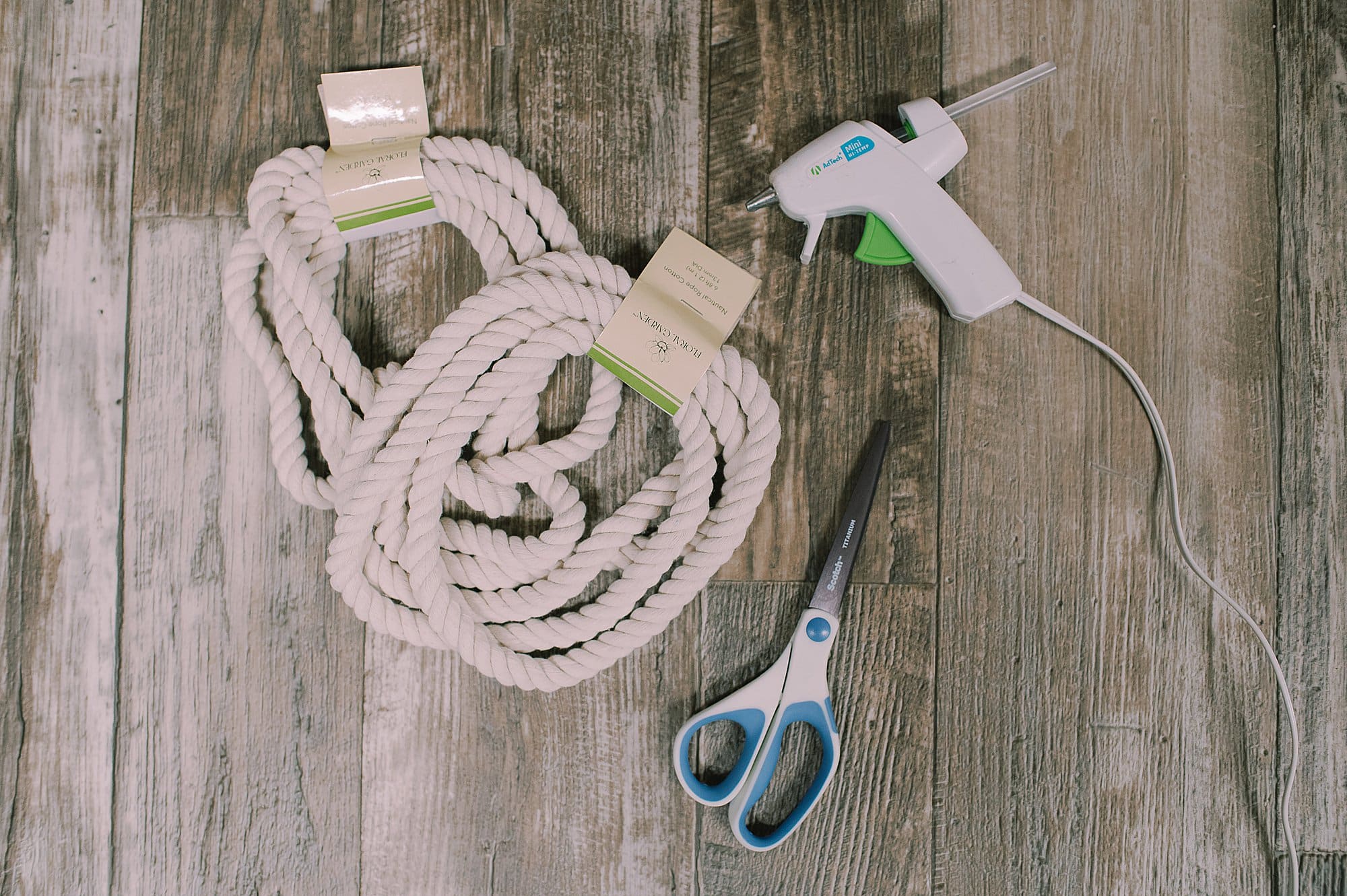 Step 2. Start rolling one end of the rope into a spiral, using hot glue to secure it as you roll.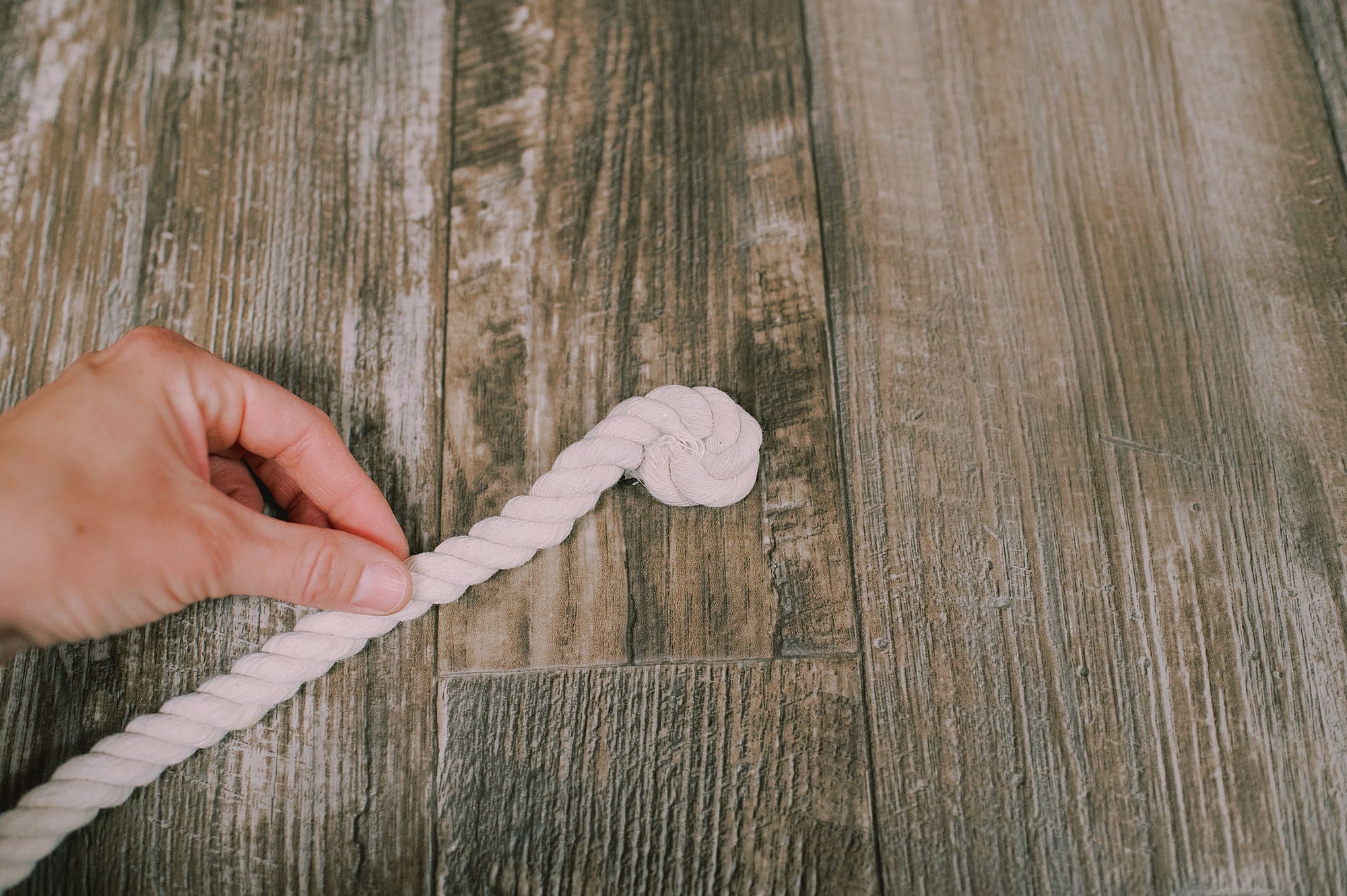 Step 3. Continue rolling the rope into a bigger spiral, gluing each section before you secure it.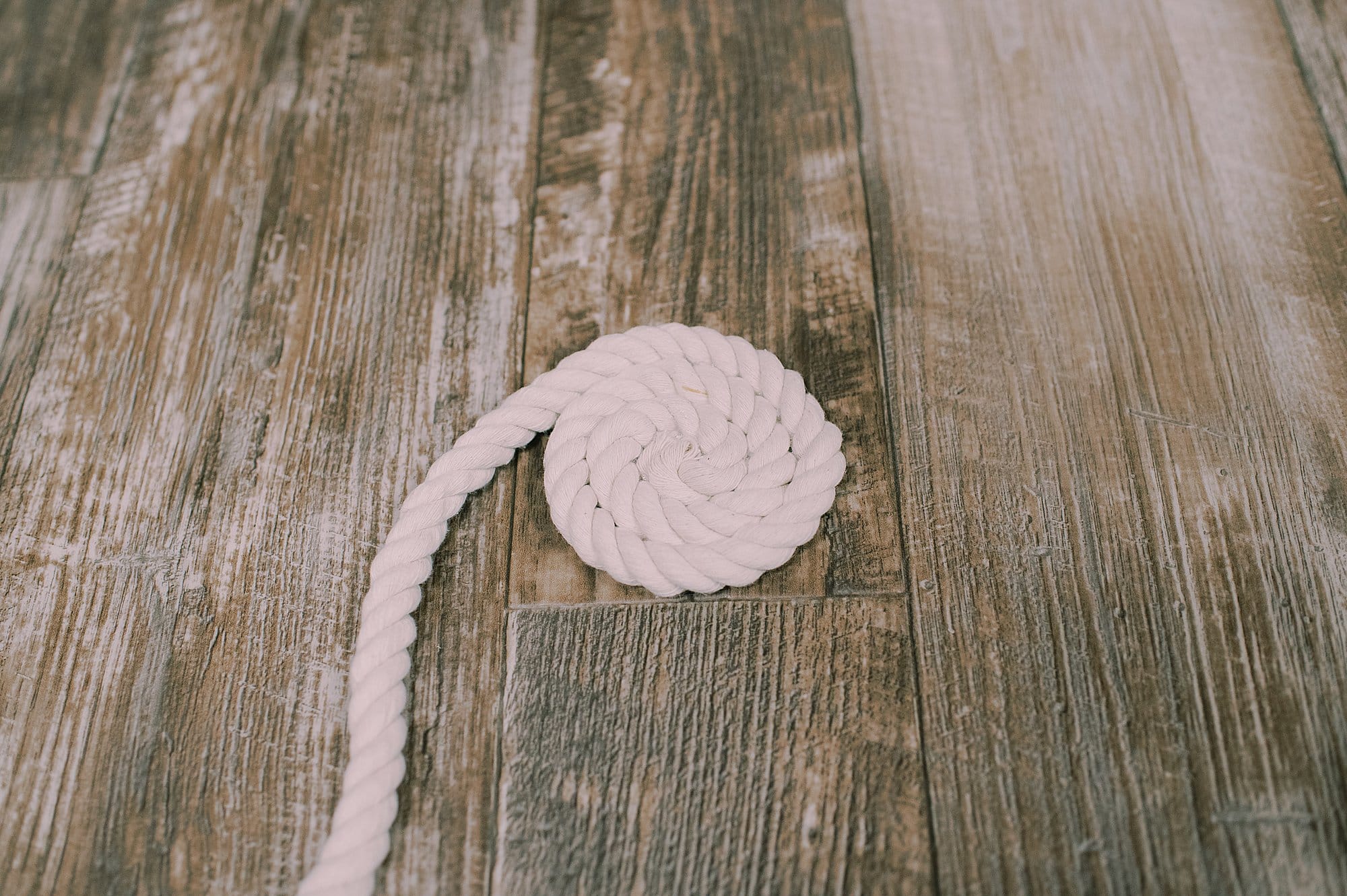 Step 4. Continue rolling and gluing.
When you run out of rope, add another section from underneath, gluing it to the underside to secure it.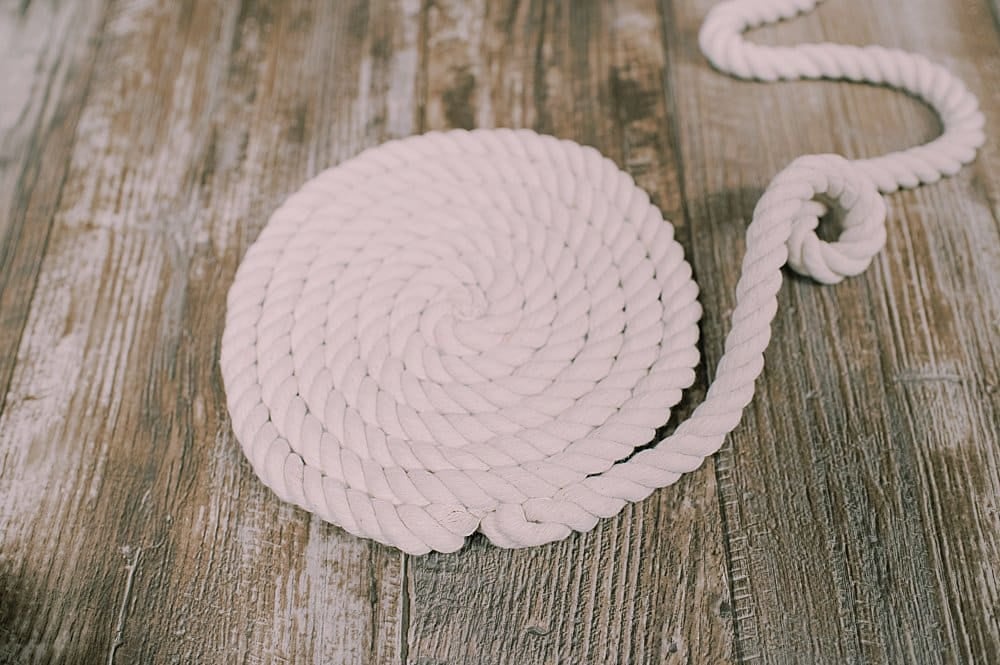 Step 5. Once your rope placemat is as big as you want it to be, or you run out of rope, finish it off by gluing the rope's end to the underside.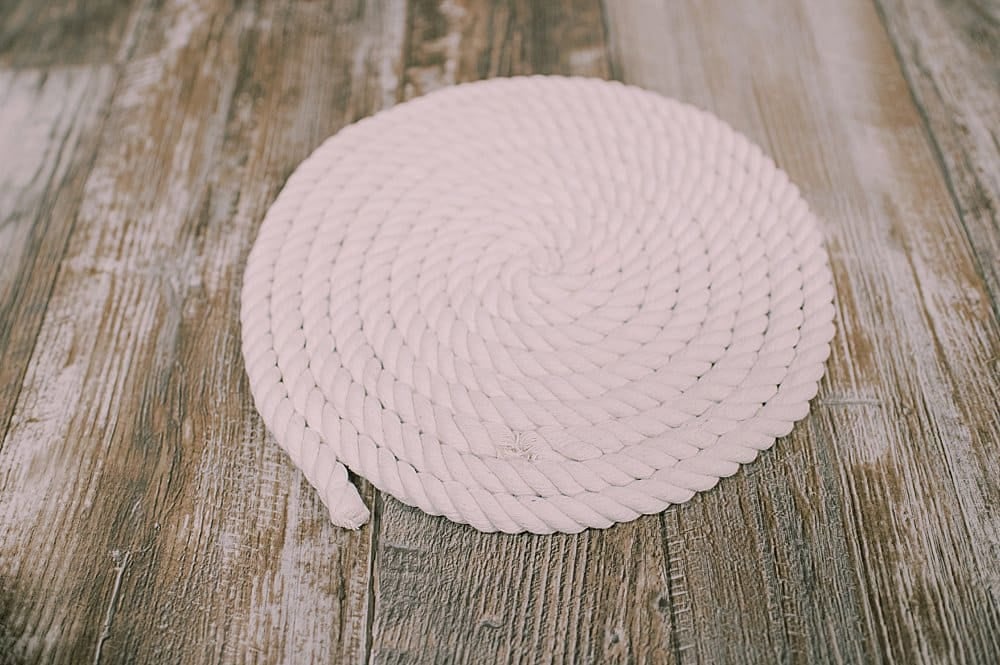 Flatten the rope as much as you can when you glue it, so the placemat can lay flat.
Flip it over, and your rope placemat is finished!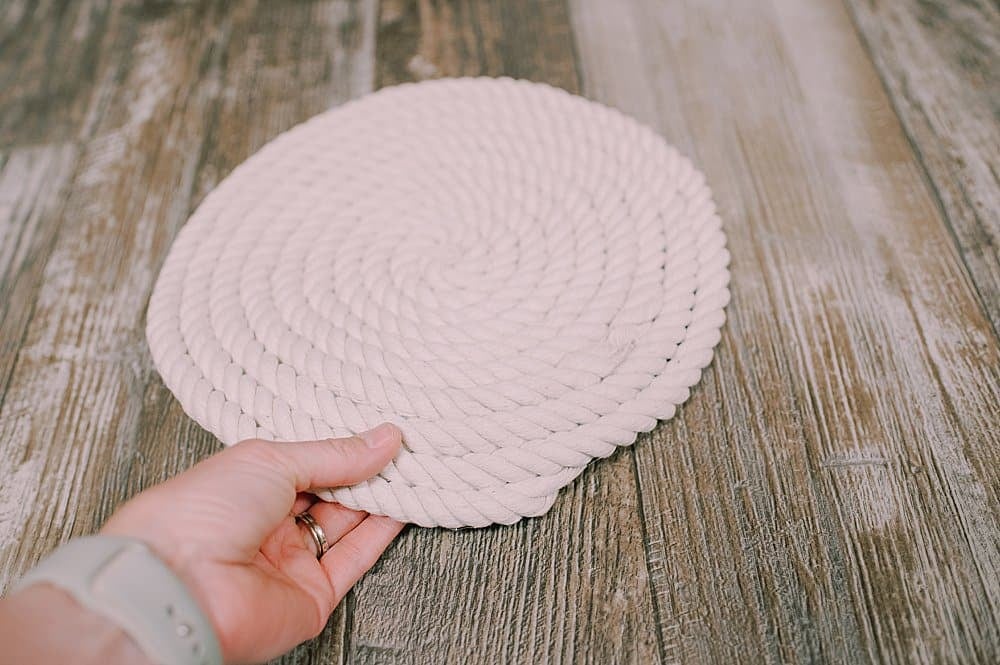 You can use it as a placemat, charger under a plate, or as part of your table's centerpiece.
This spiral measures 10 1/2 inches in diameter.
You can make yours bigger or smaller, depending on how much rope you use and what you are planning to use it for.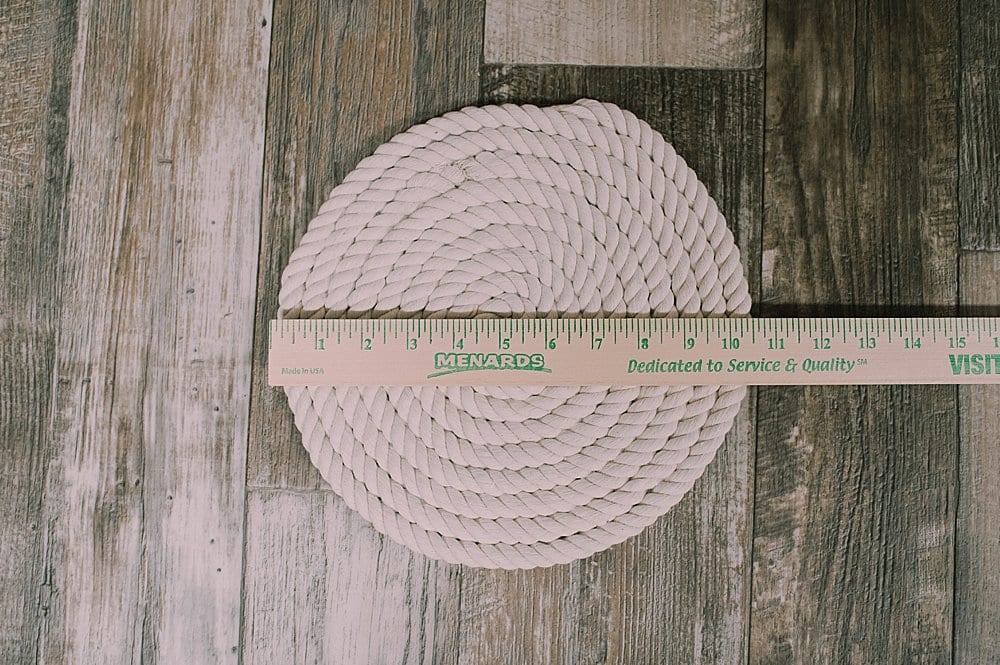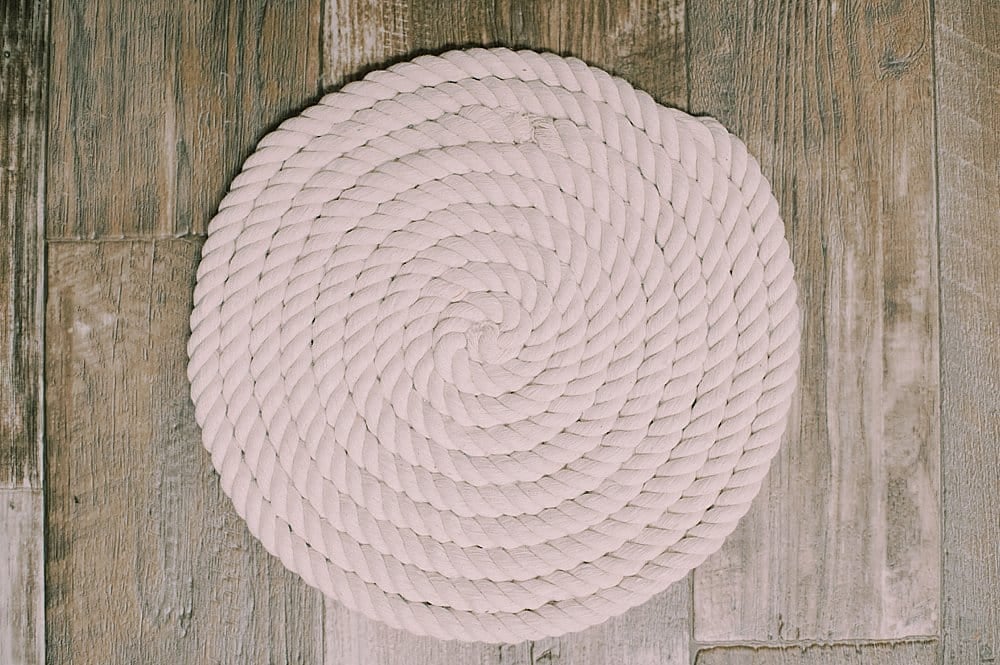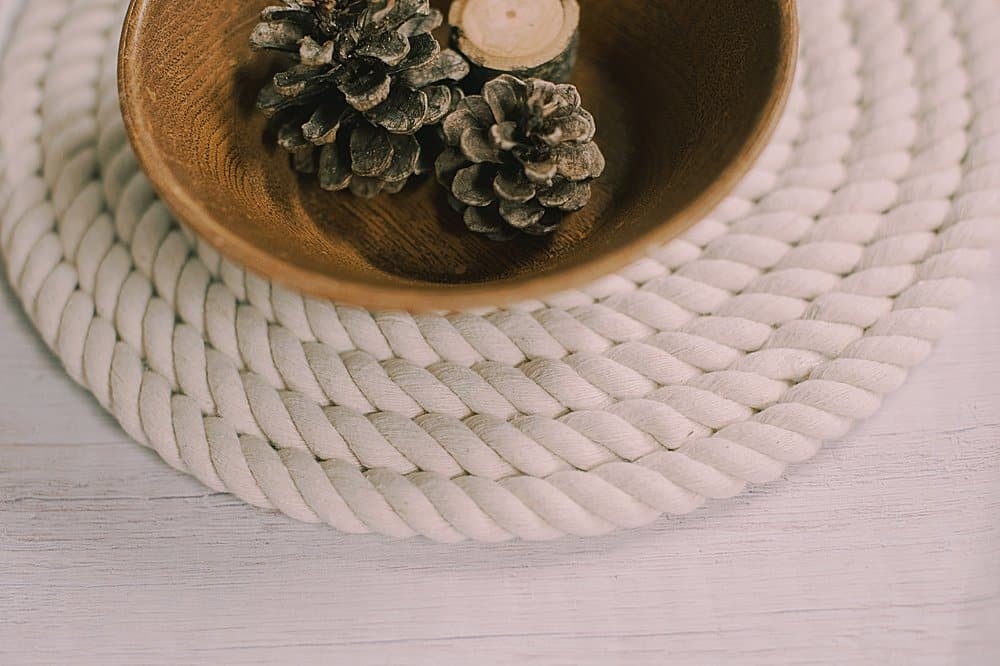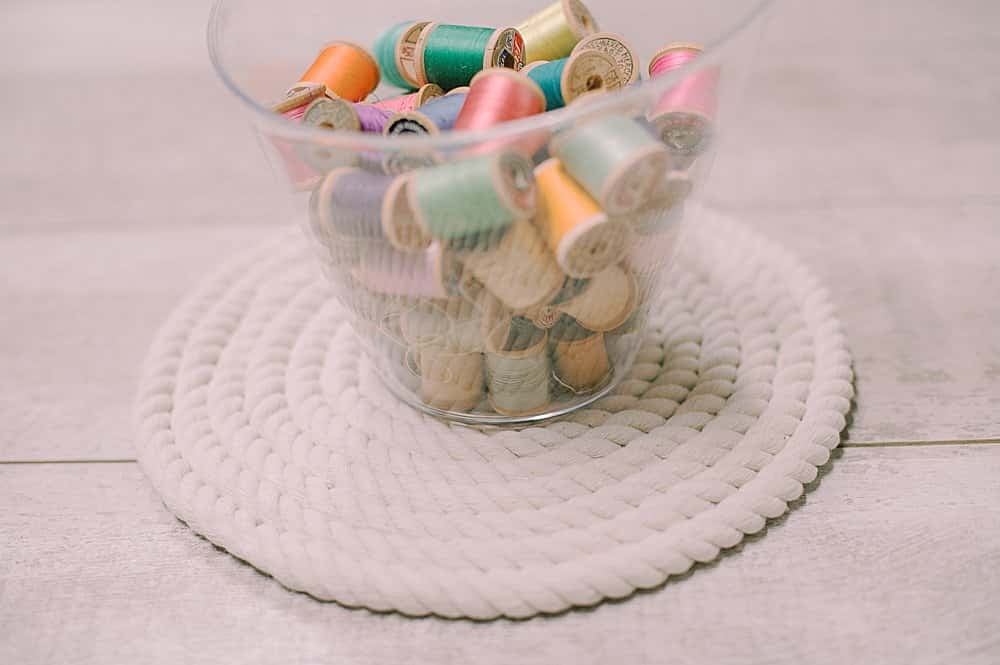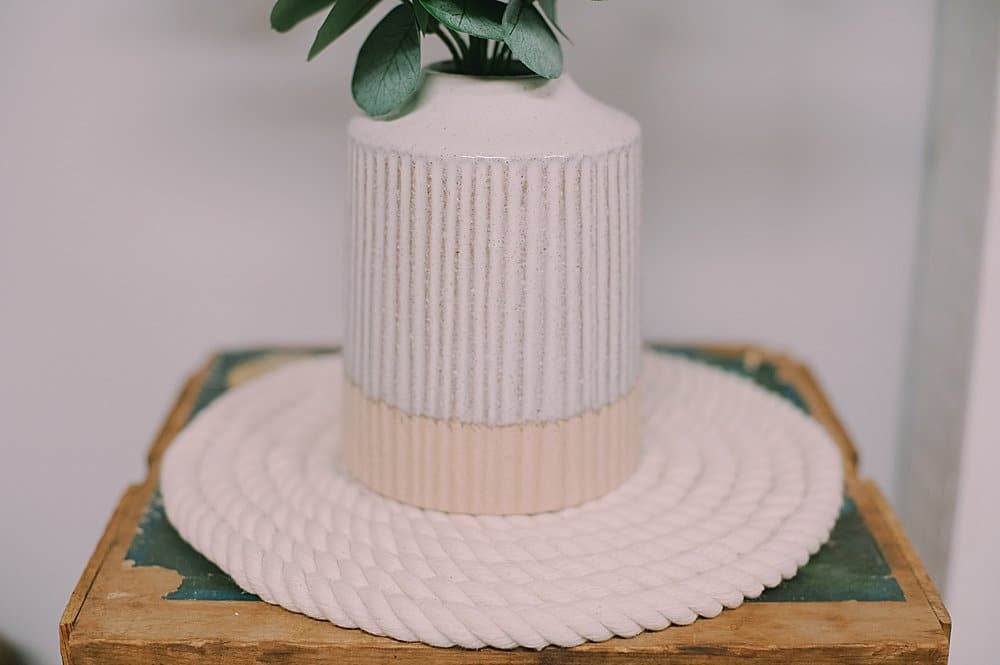 All you need to make this rope placemat is rope and hot glue!
With a little time and patience, you'll be able to roll the rope up into a beautiful addition to your home decor.