**These posts often contain affiliate links. Please see our disclosure policy for details.**
Learn how to make a rope coaster using rope from the Dollar Tree and hot glue in this step-by-step craft tutorial! You can use the same method to make a DIY rope trivet or placemat too!
Rope comes in all different types, thicknesses, and colors, but it all has one thing in common – it's usually affordable to buy and available anywhere.
Today, we are going to make DIY rope coasters using two different types of rope from the Dollar Tree. One is a white cotton rope, and the second is a brown jute rope.
Here's how to make them!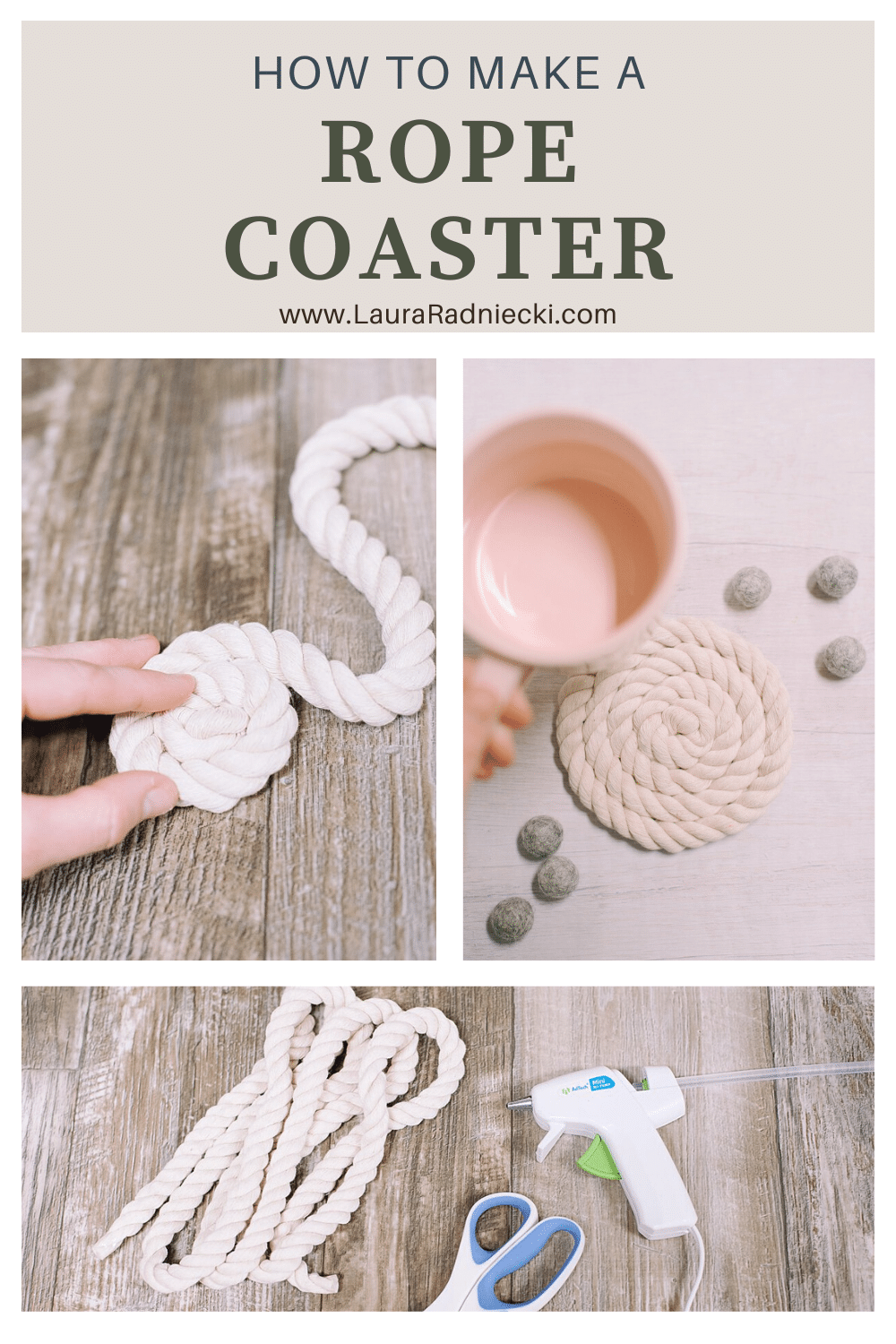 How to Make a Rope Coaster
Step 1: Gather Supplies
Supplies Needed:
Rope – we bought white cotton and brown jute ropes at the Dollar Tree.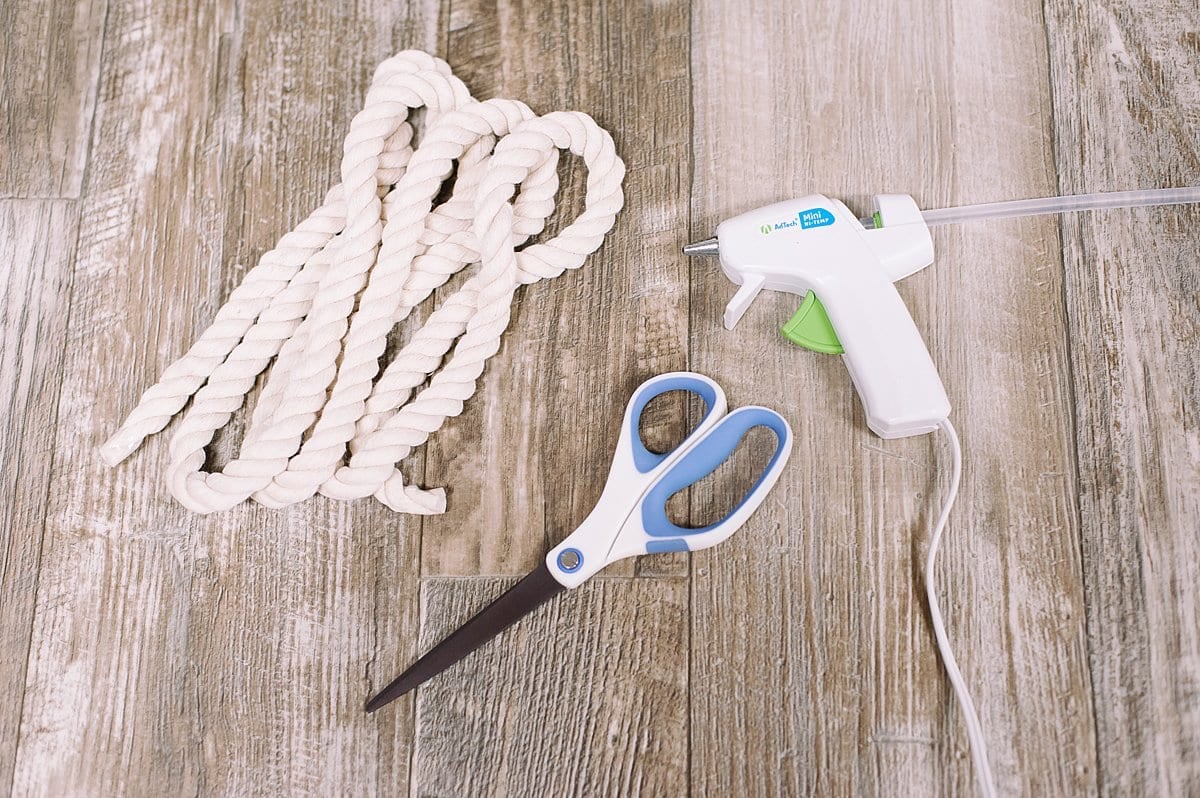 Step 2: Begin rolling the rope into a spiral, hot gluing around the edge every inch or two.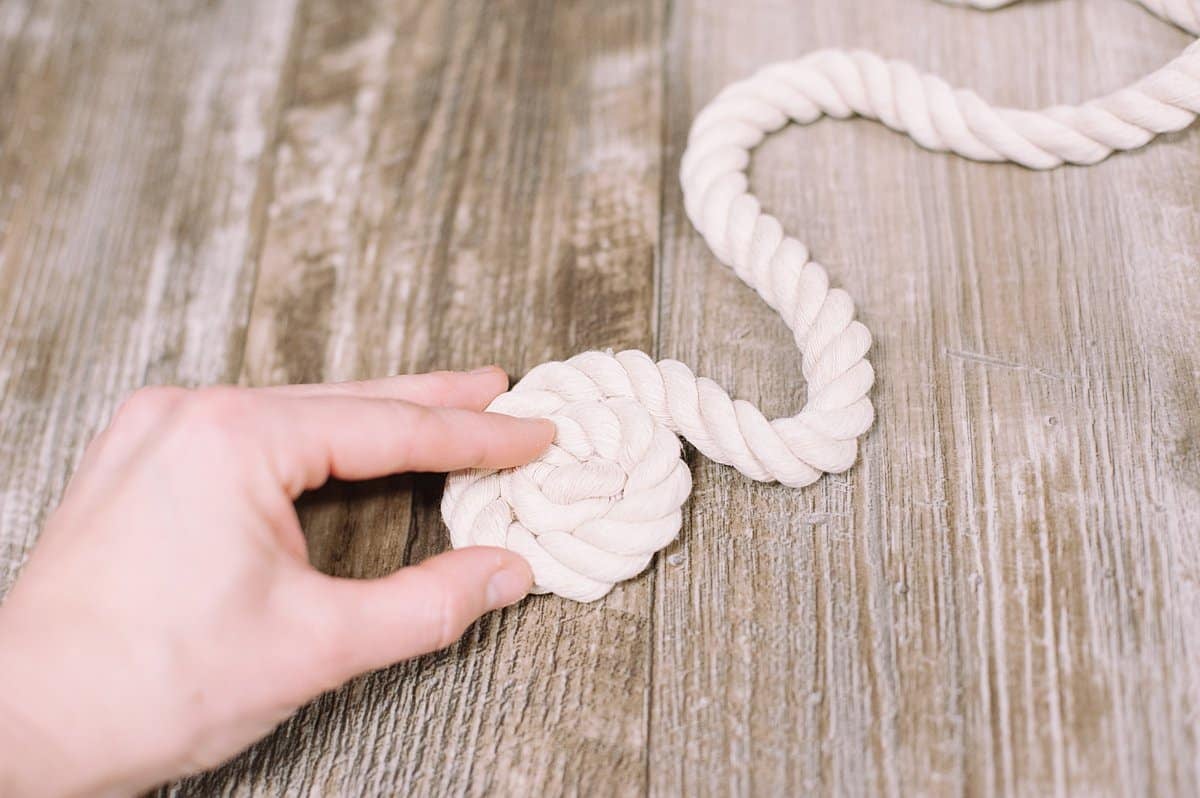 Put hot glue on the outer edge of the rope, and hold the next section in place while the glue cools.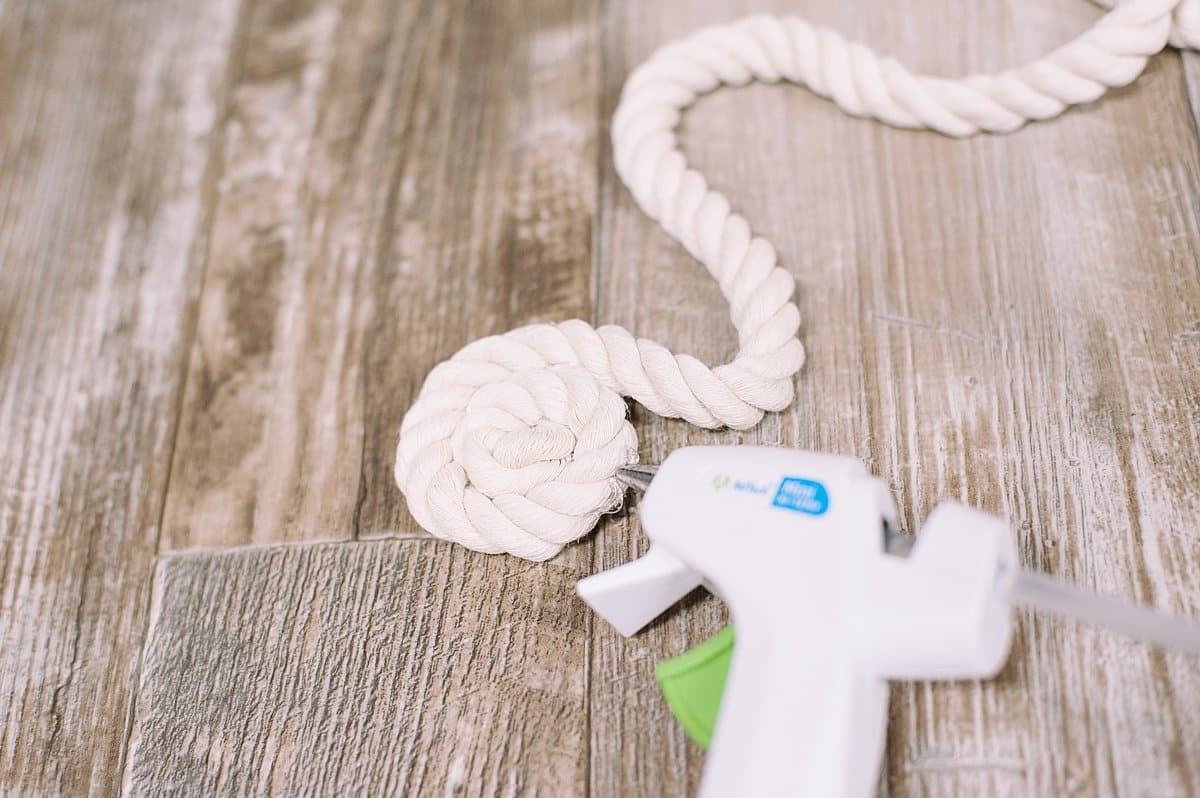 Step 3: Continue rolling and gluing to make your rope spiral bigger, until it has reached your desired size.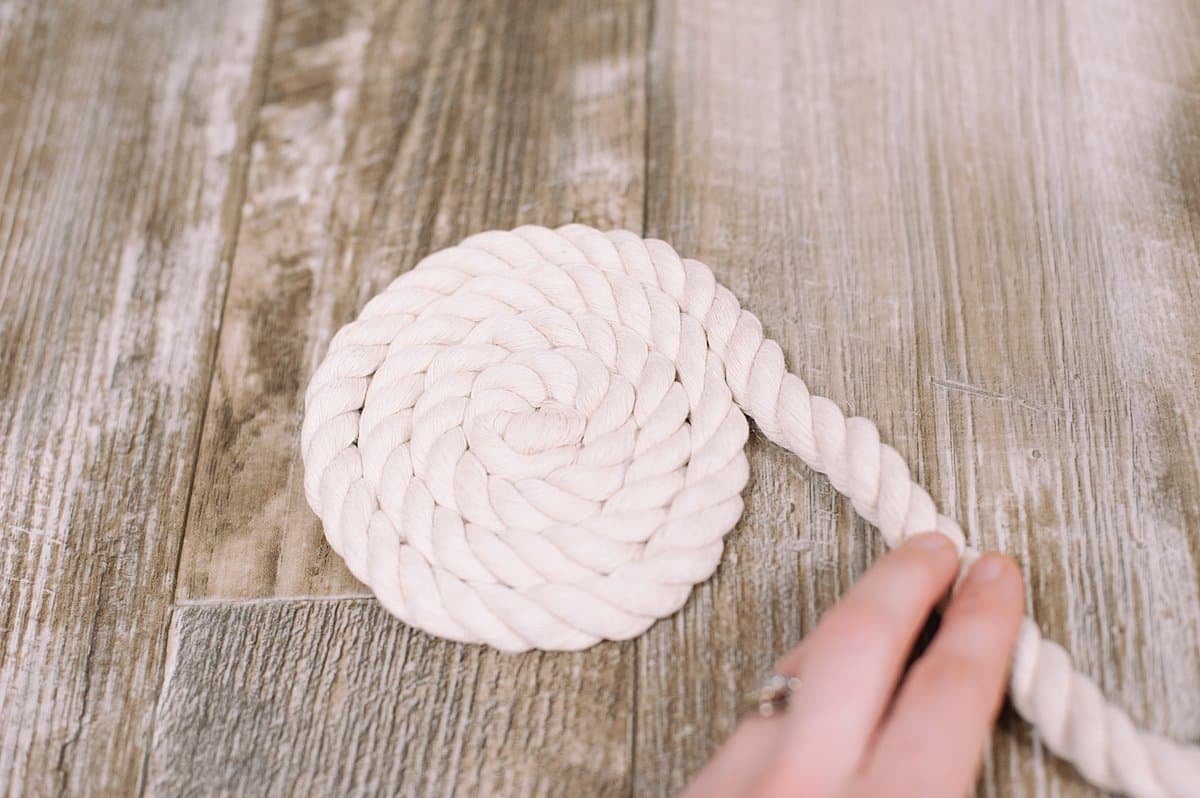 If you are making something large like a placemat, the best bet would be to use a long, consecutive rope.
Splicing shorter ropes together is possible, but the joints where one stops and another one starts will be visible in the finished product.
Step 4: Once you reached the desired size, cut off any extra rope, leaving a 3-4″ rope tail.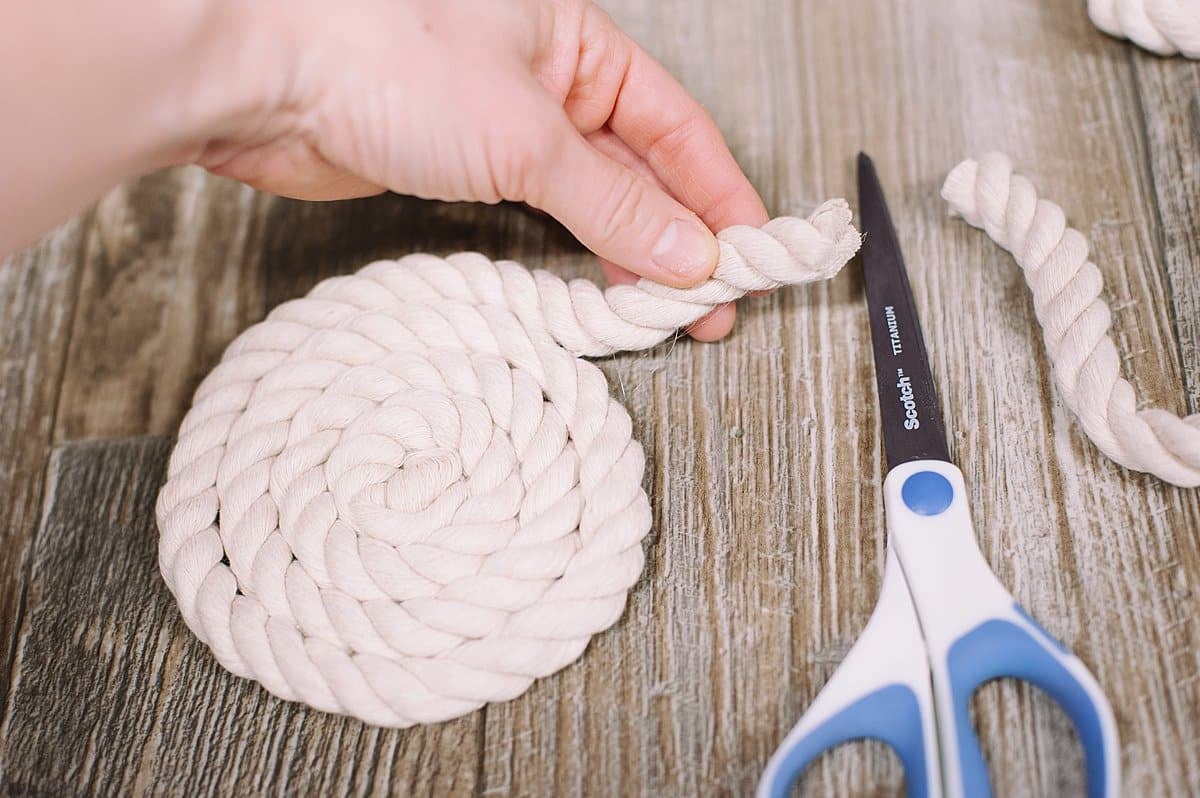 Step 5: Glue the rope tail to the underside (bottom) of the coaster.
Flip the coaster over so you can see the underside.
If you can, unravel the rope strands so you can glue them flatter to the backside, instead of in one big lump.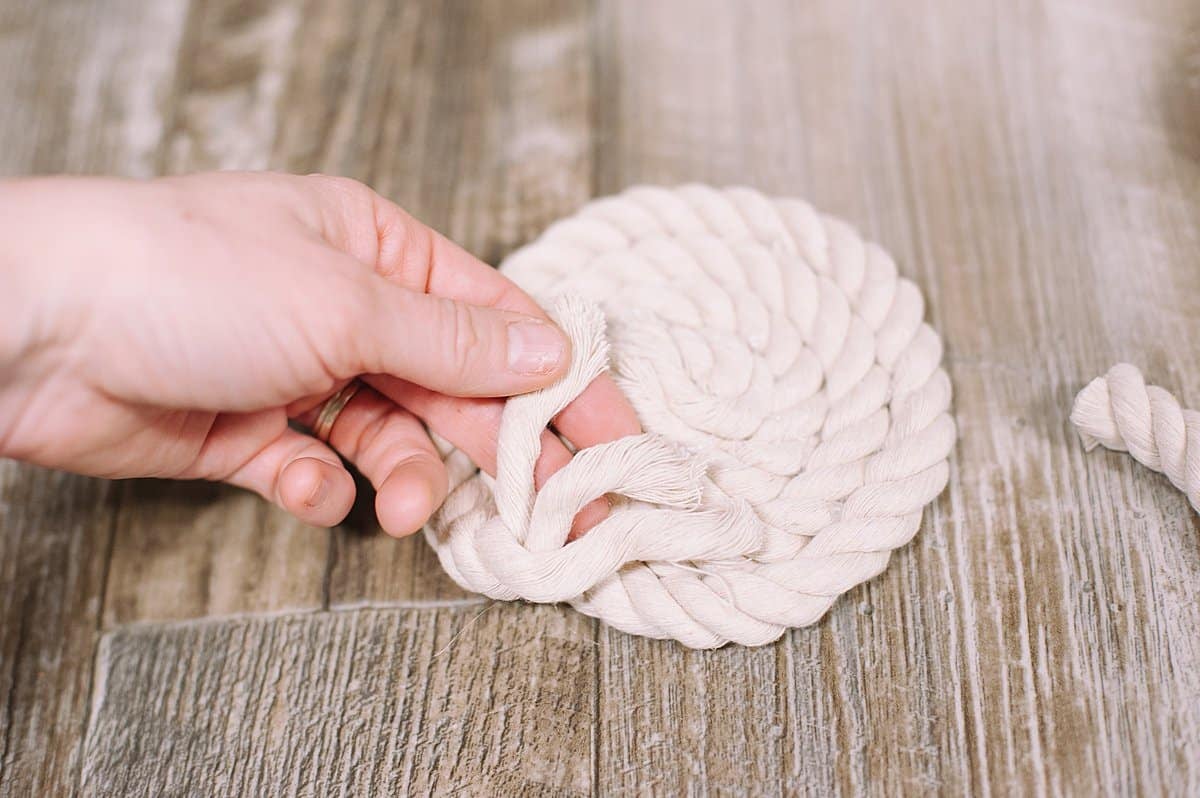 Hot glue the rope to the back side, and trim off any extra rope length.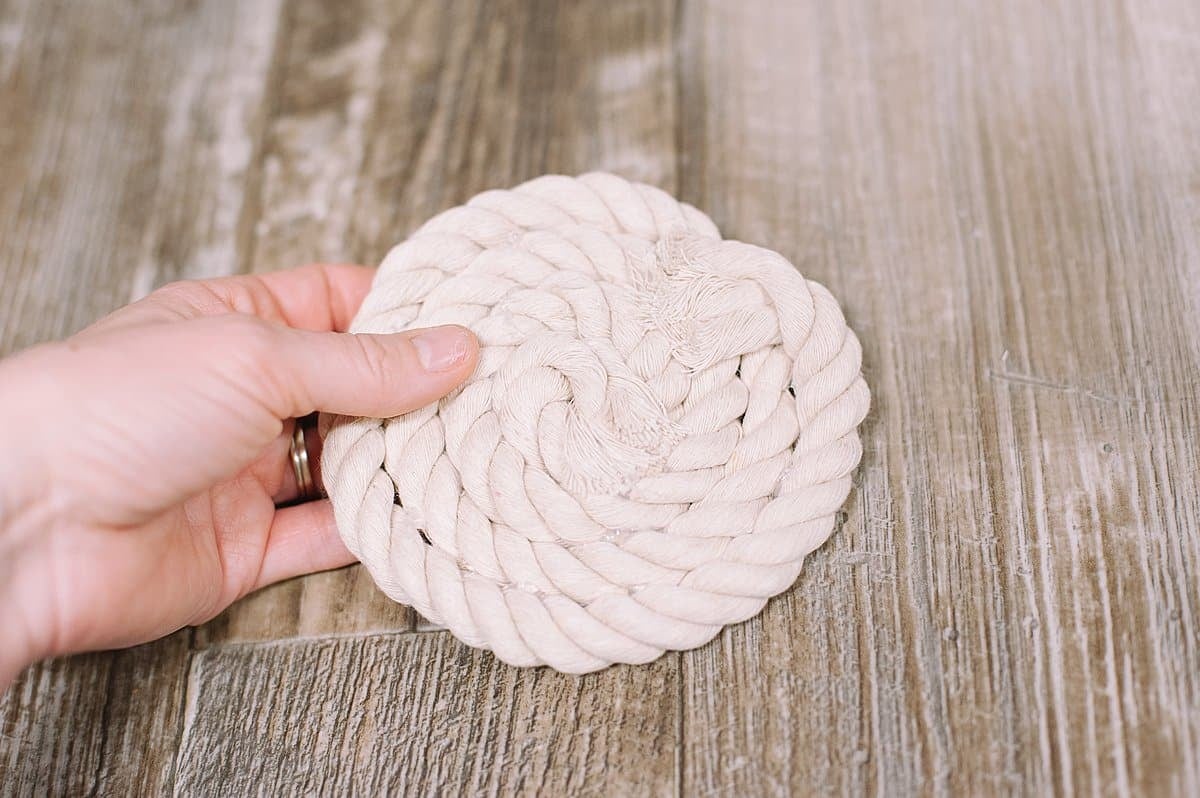 Turn it over and inspect it.
If there are any loose areas between the ropes, add more hot glue to secure it.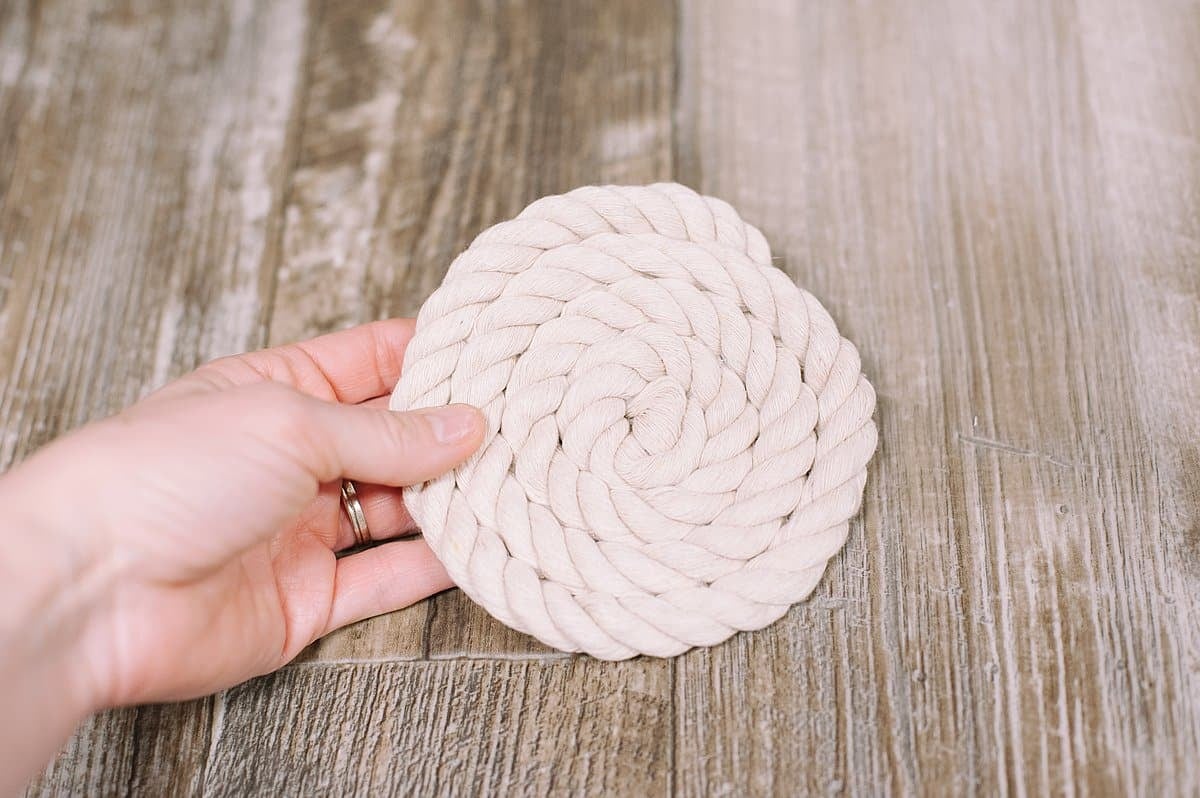 You have successfully made a rope coaster!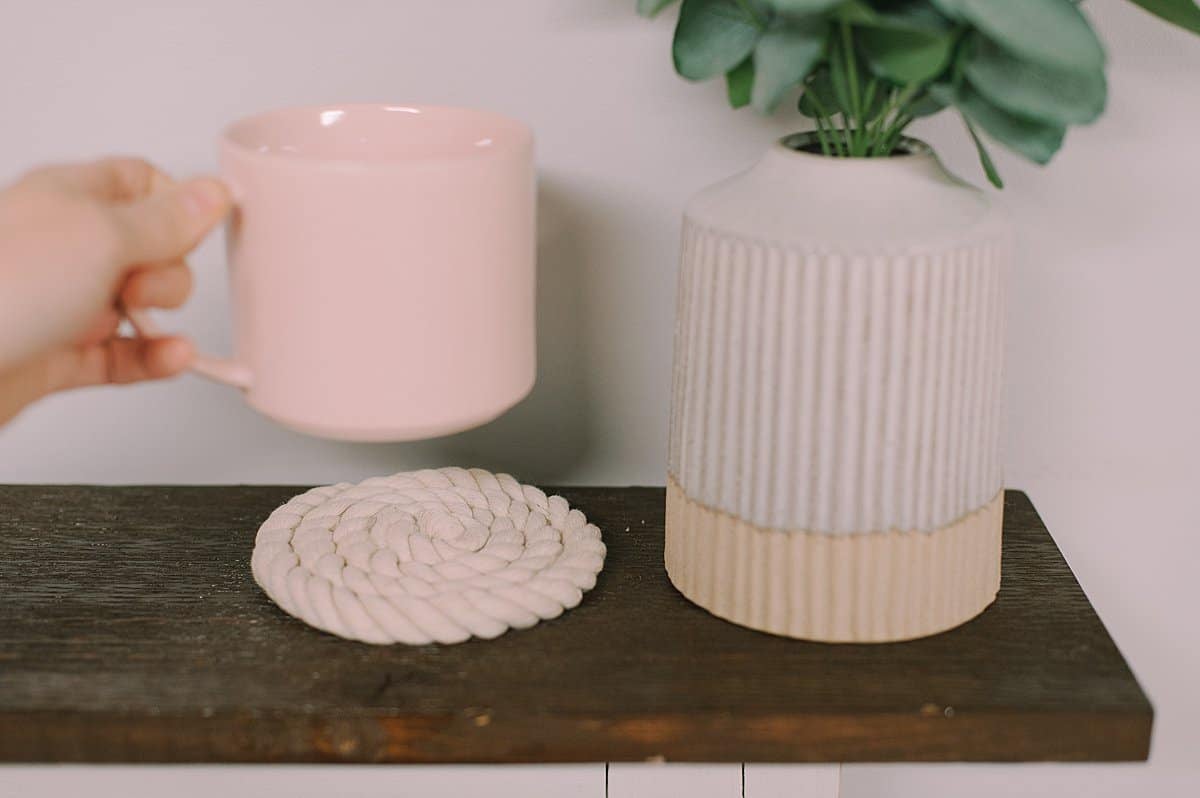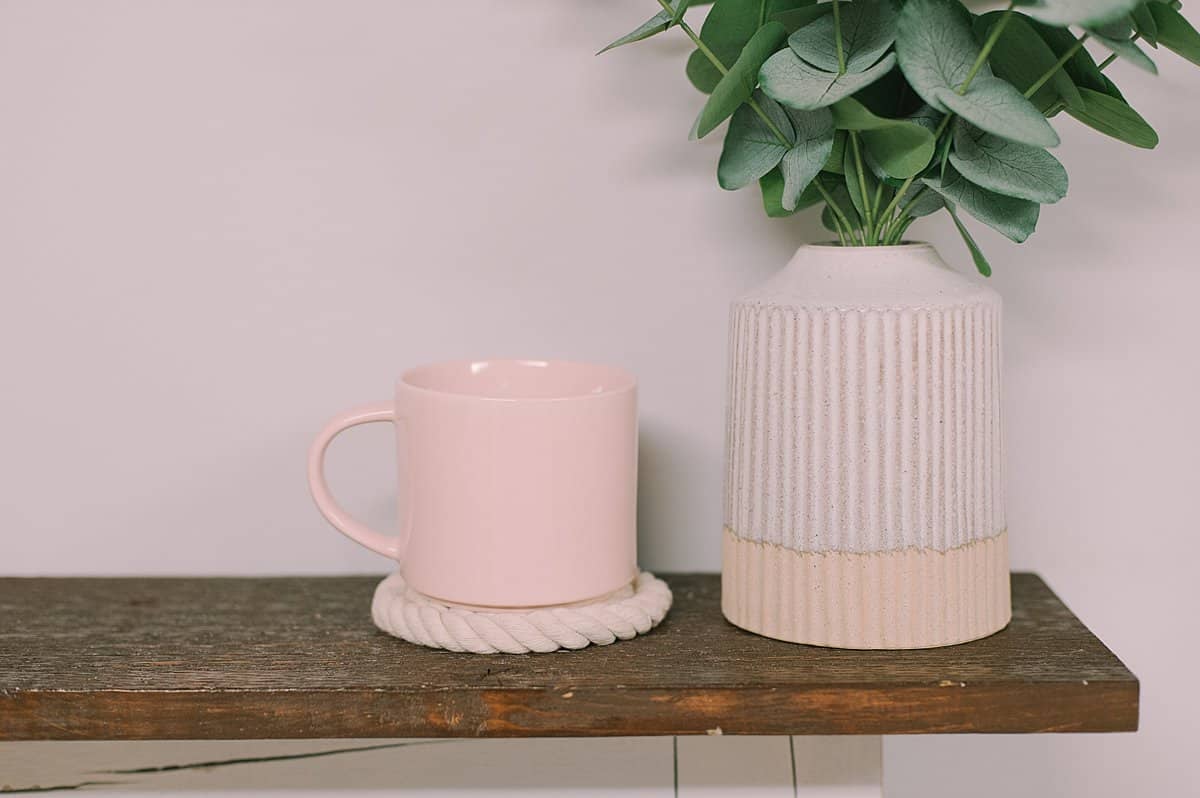 It works great as a trivet too, protecting your countertop or table from hot pans.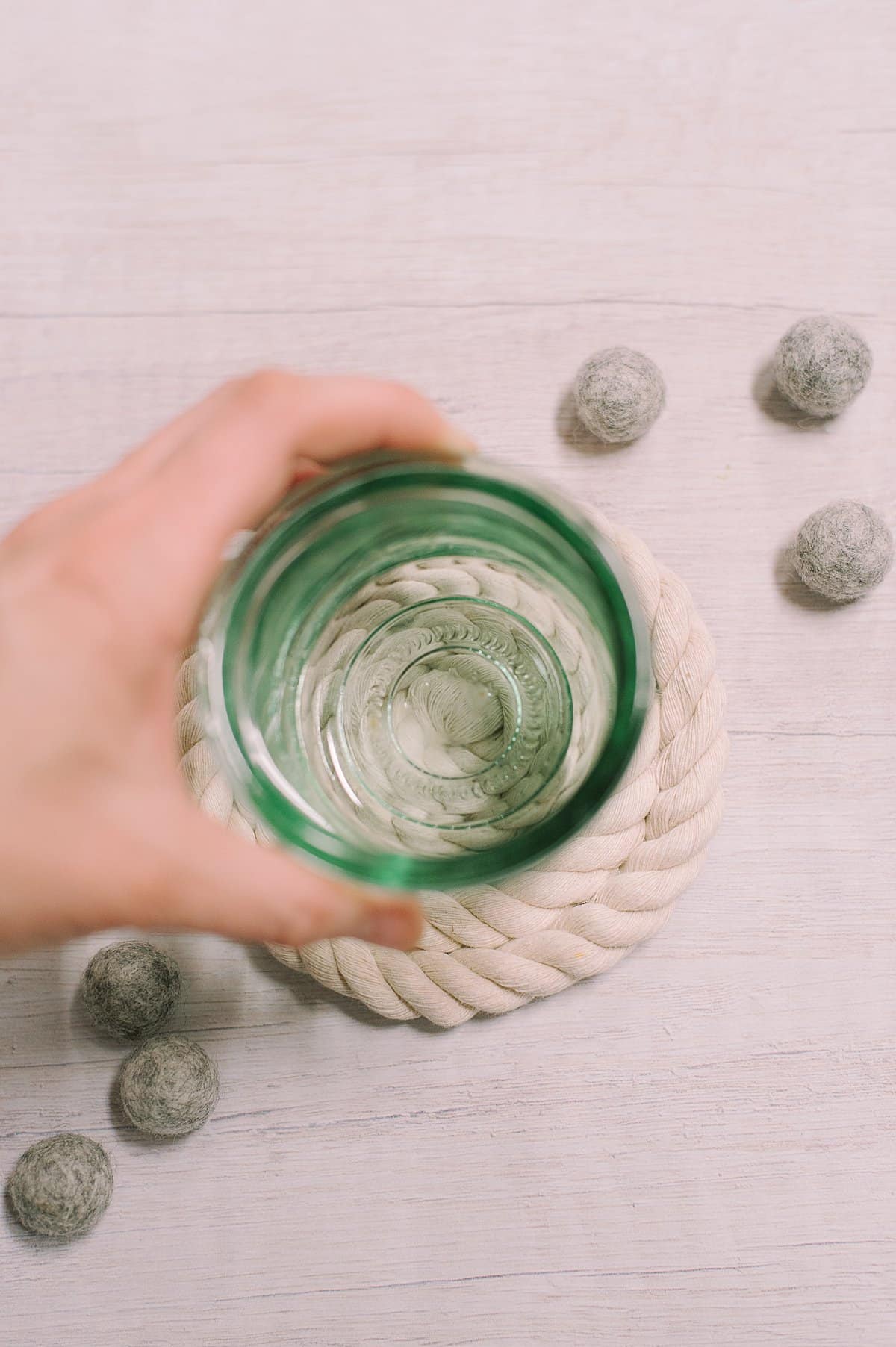 How to Make a Jute Coaster
You can make a jute coaster using brown jute rope by following the same steps we just followed for the white rope coaster.
Here's what it looks like:
Step 1: Gather Supplies
Jute Rope
Scissors
Hot Glue Gun and Glue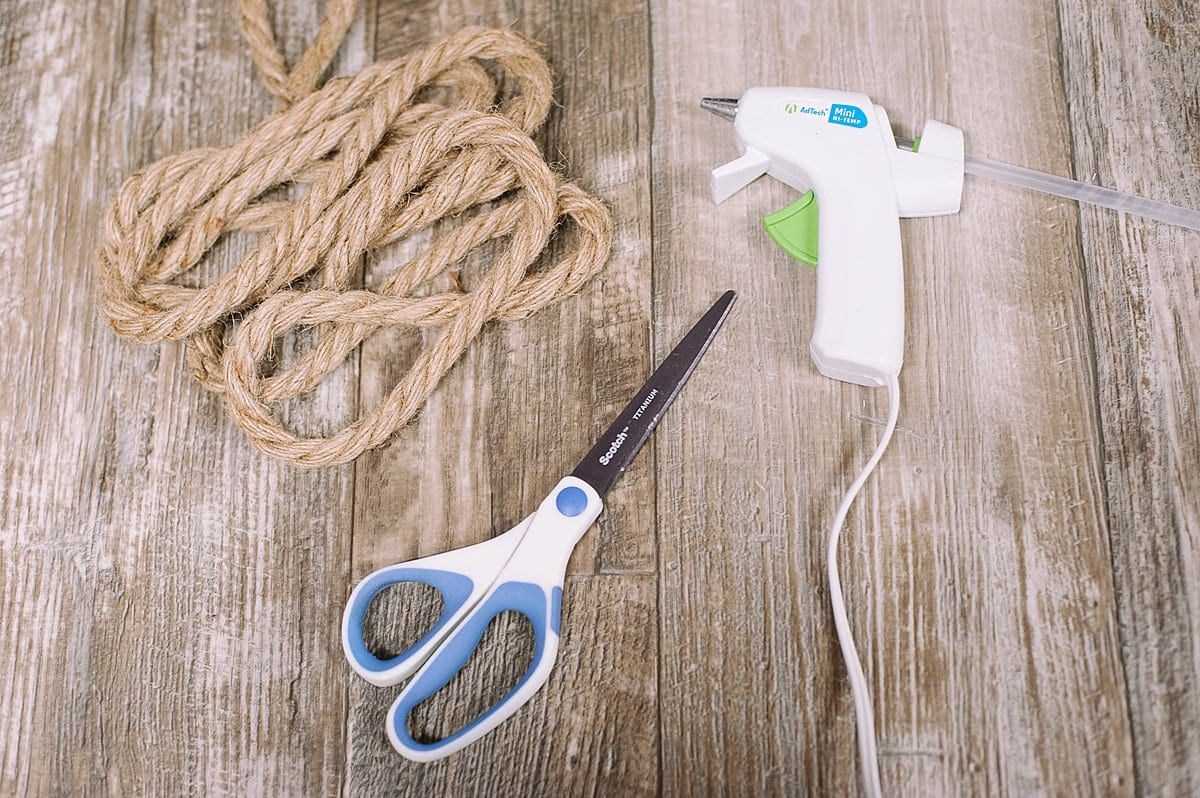 Step 2: Start rolling jute and hot glue into a spiral as you roll it.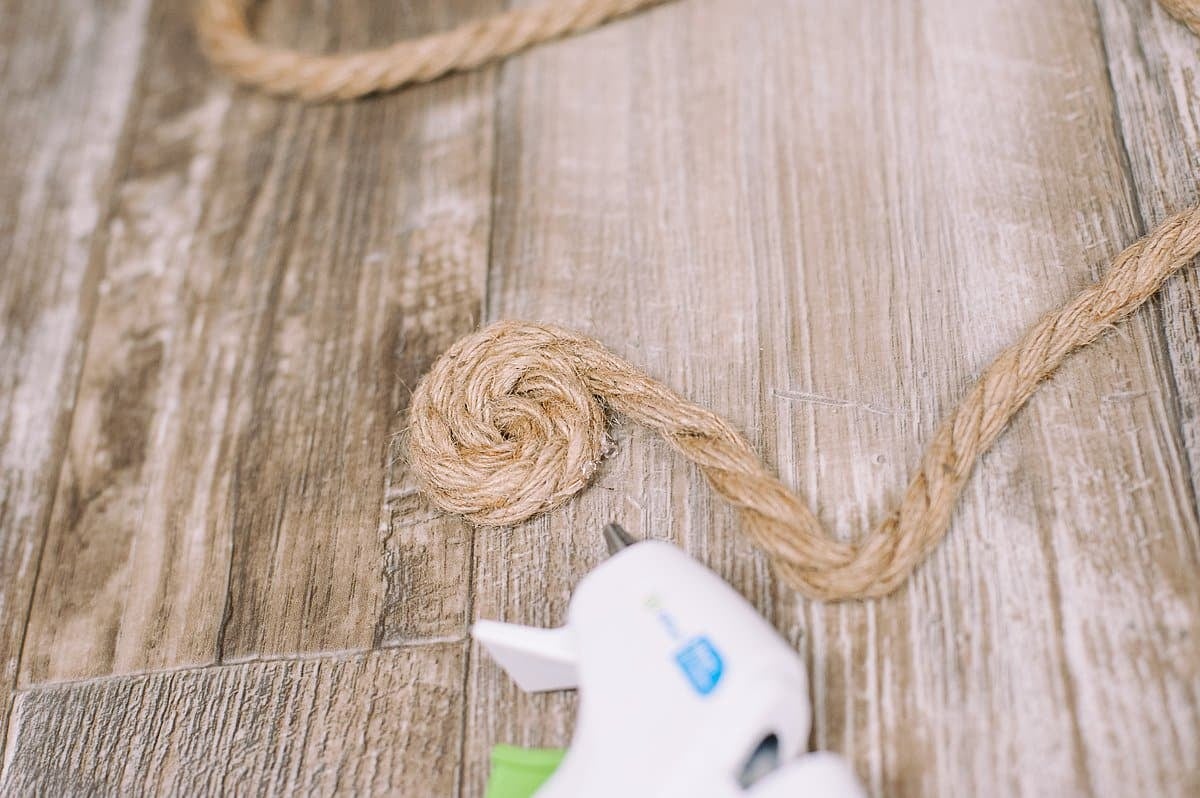 Continue rolling until it's as big as you want it.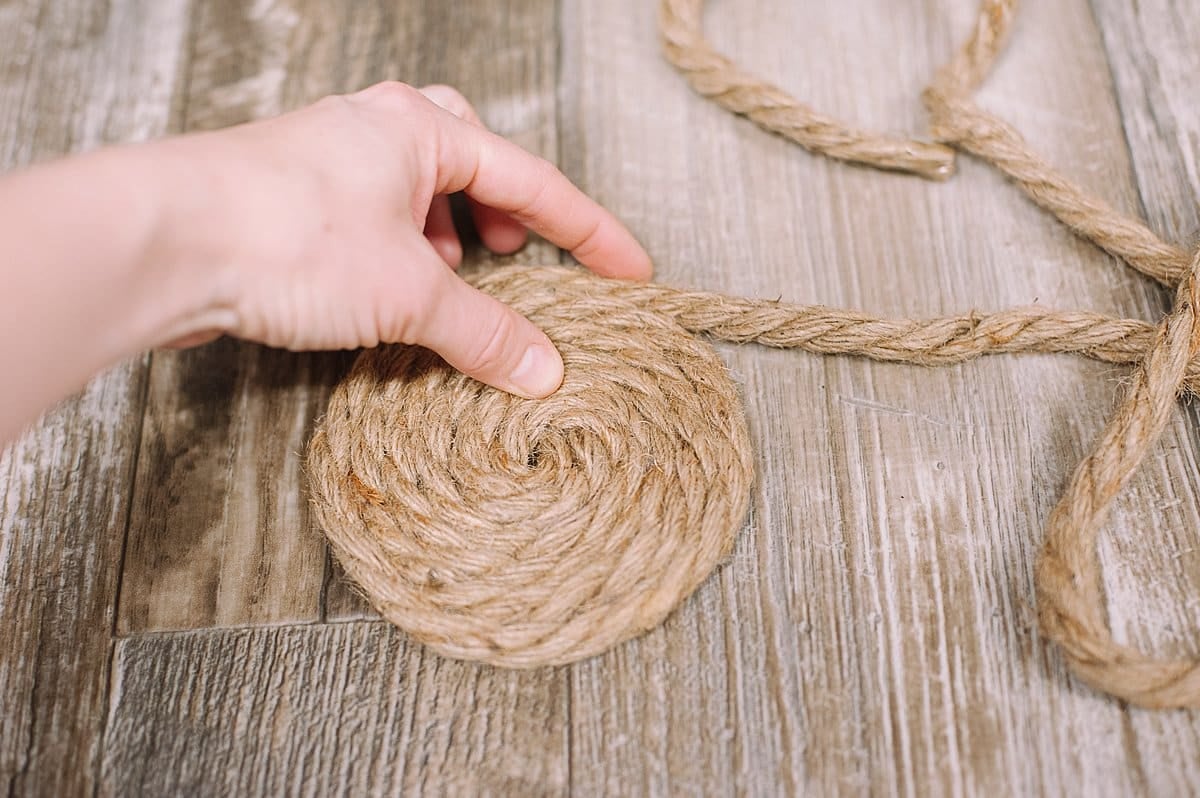 Step 3: Cut the excess rope off, leaving a 3″ tail.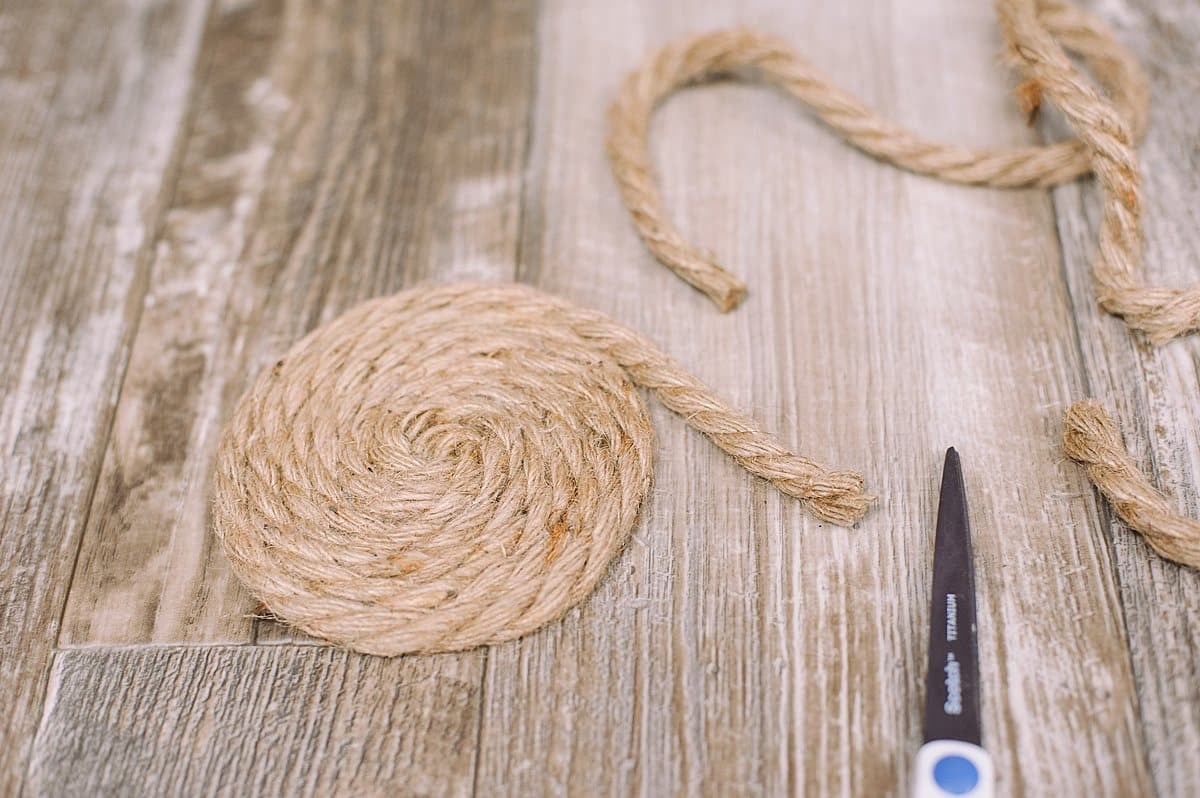 Step 4: Unravel the rope to make it flatter, and hot glue it to the bottom of the coaster.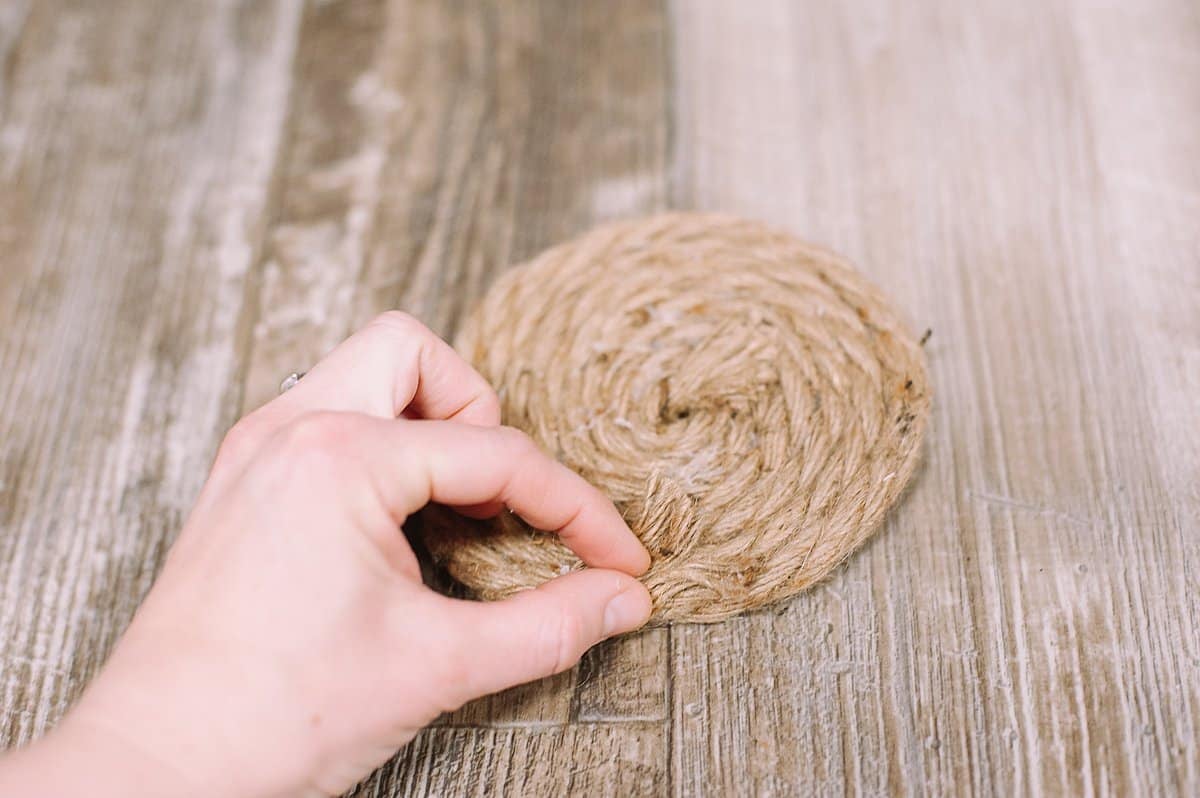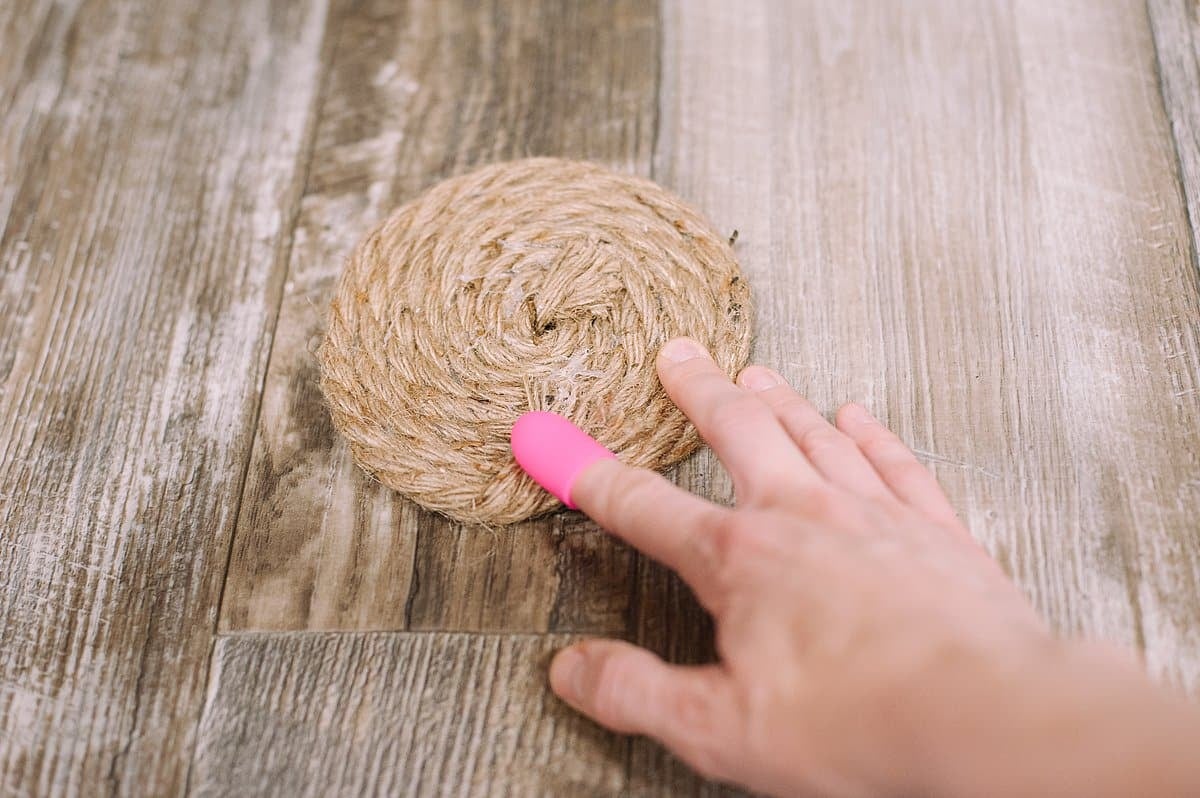 That's it! Your jute rope coaster is done!
Now, make 3 more and you have a gorgeous set of 4 jute coasters.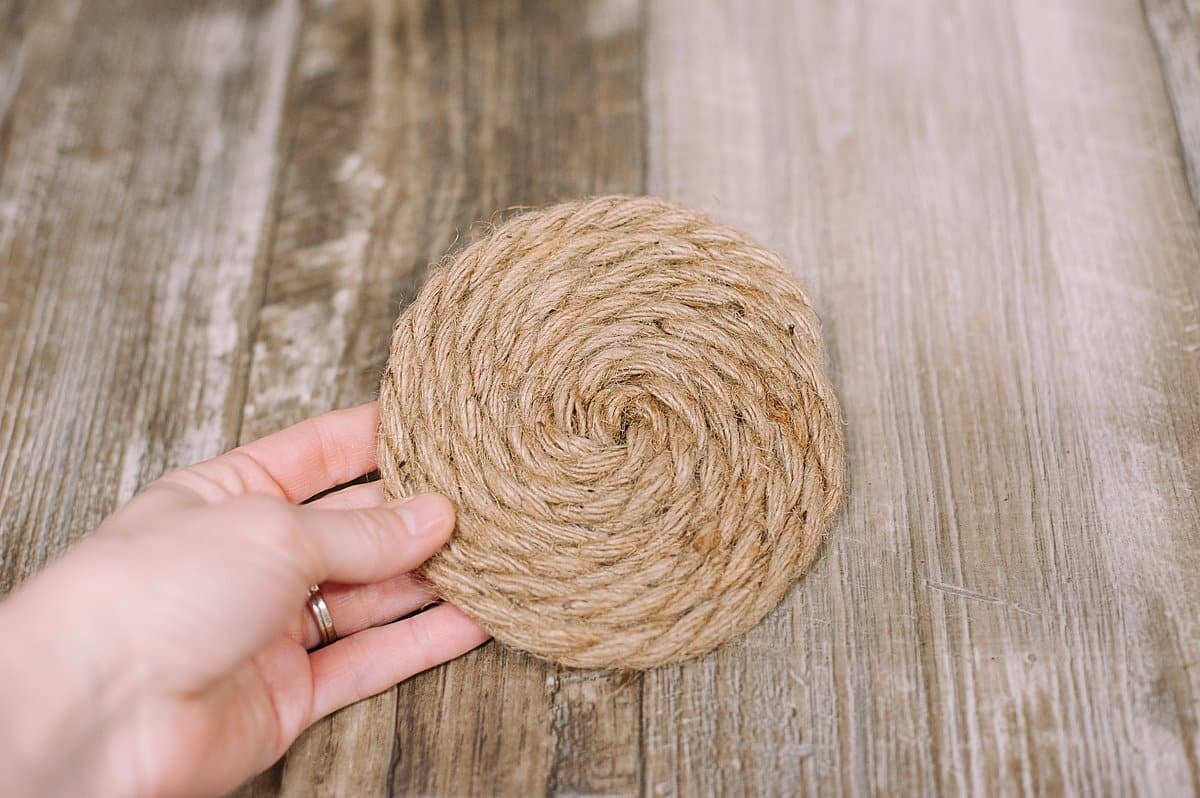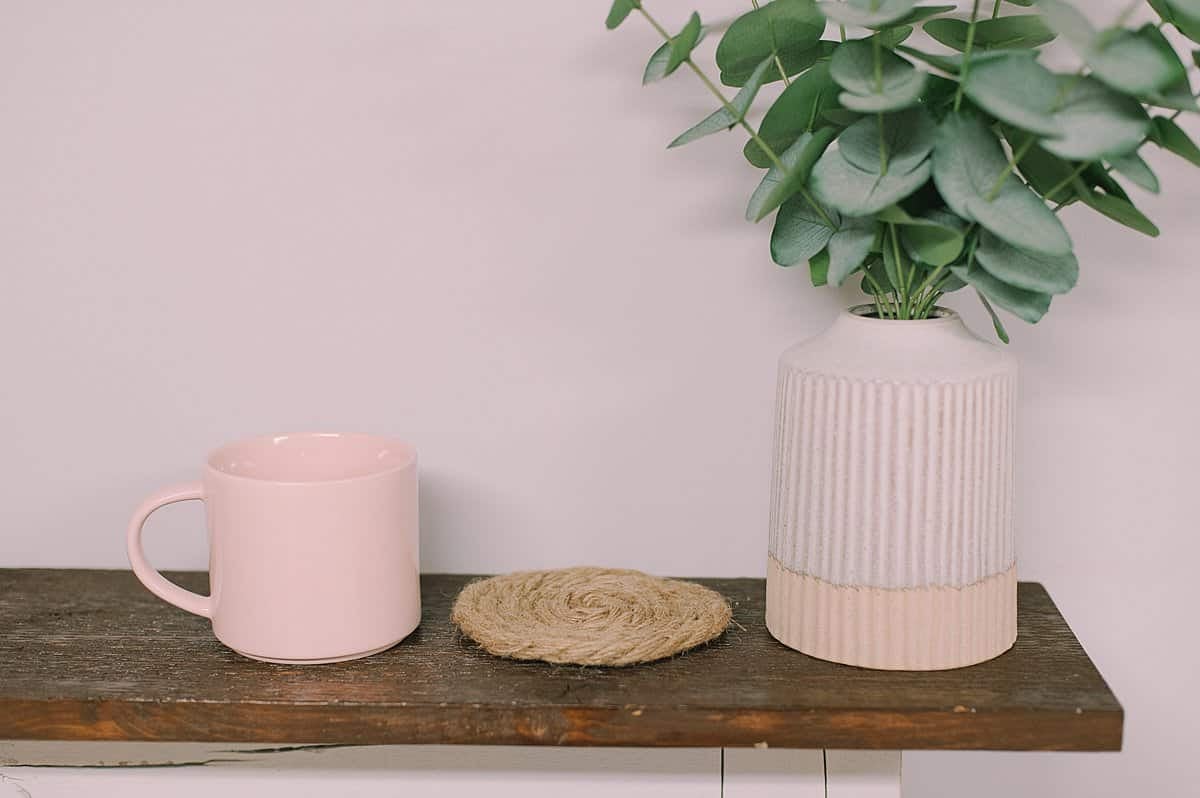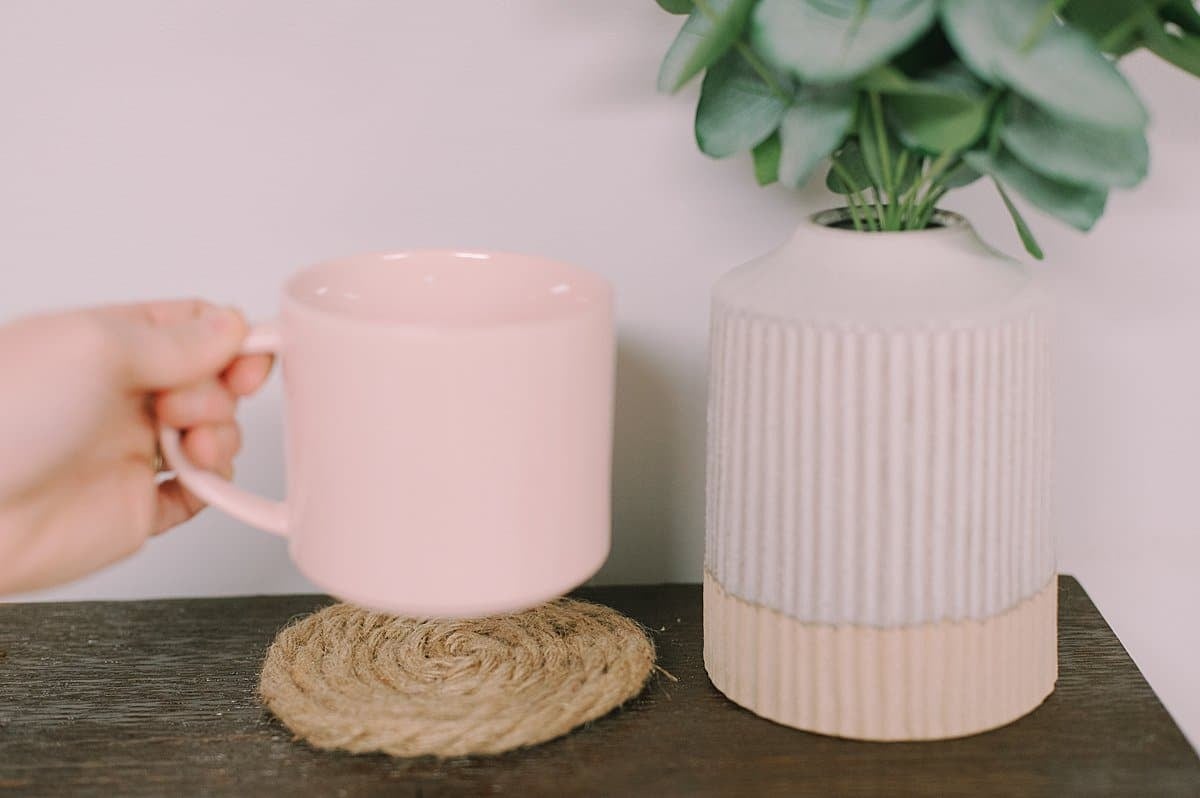 – – – – –
This simple method of rolling and gluing rope into a spiral can be used to make coasters, a trivet, or even something as large as a placemat or table runner.
The process is the same; all that differs is the amount of rope you use.
As usual, if you give this a try, I'd love to see your result!