**These posts often contain affiliate links. Please see our disclosure policy for details.**
Learn how to make a DIY ocean wall hanging with plastic sand dollars and star fish from the Dollar Tree, plus felt balls and twine!
Nautical or beachy home decor is unfailingly popular and for good reason!
It's beautiful, classic, and calming. What's not to love?
Today, we are going to use plastic starfish and sand dollars from the Dollar Tree to make a beautiful ocean wall hanging that compliments any beach-themed home decor.
Here's how to do it!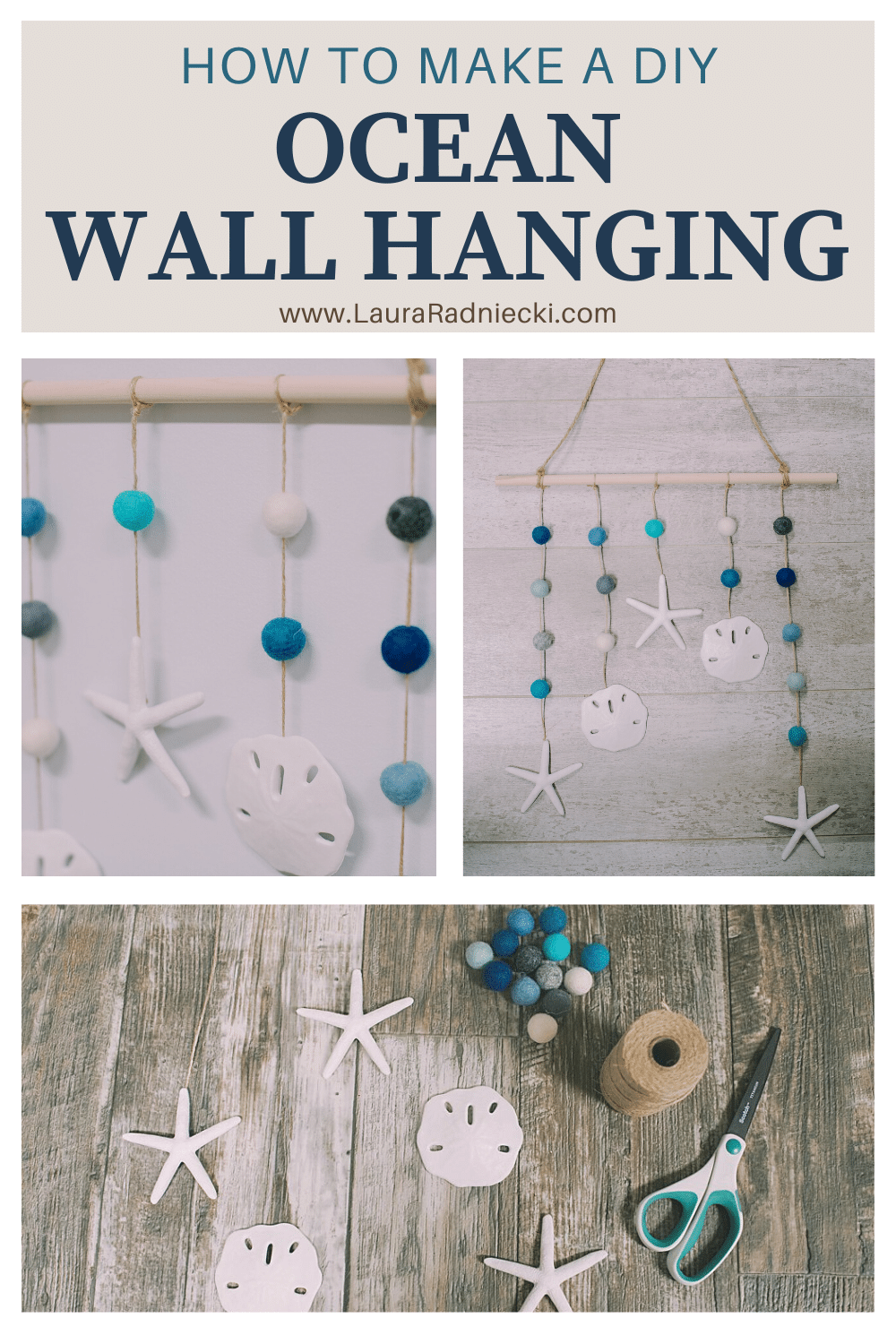 How to Make a DIY Ocean Wall Hanging
Step 1. Gather Supplies
Supplies Needed:
Plastic Sand Dollars and Starfish
Wooden Dowel
Scissors
Step 2. Lay out the starfish and sand dollars in the positions you'd like for the wall hanging.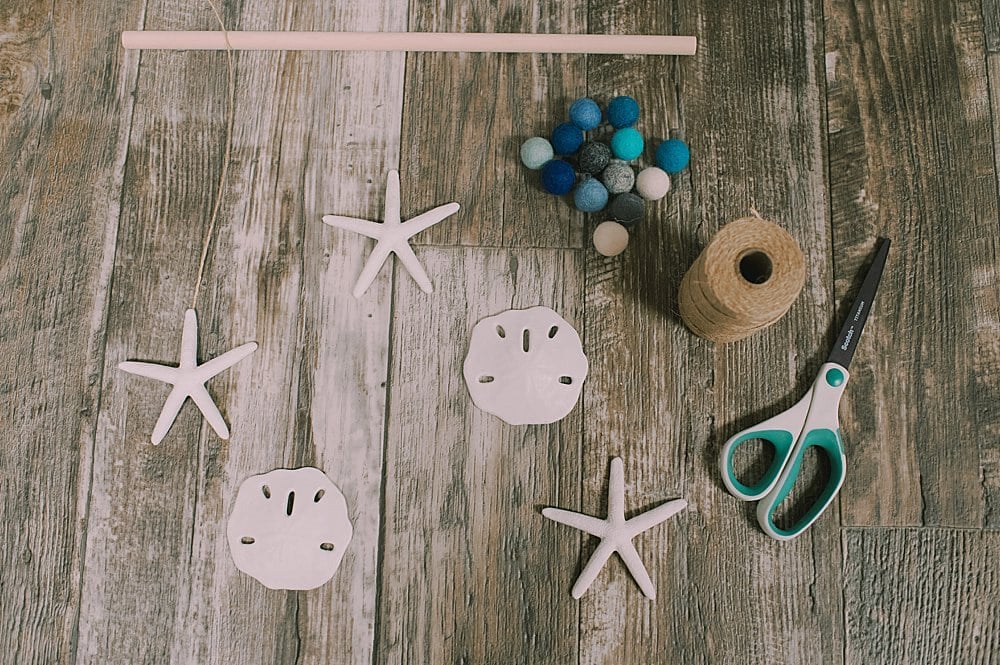 Step 3. Tie sections of twine to the wooden dowel rod.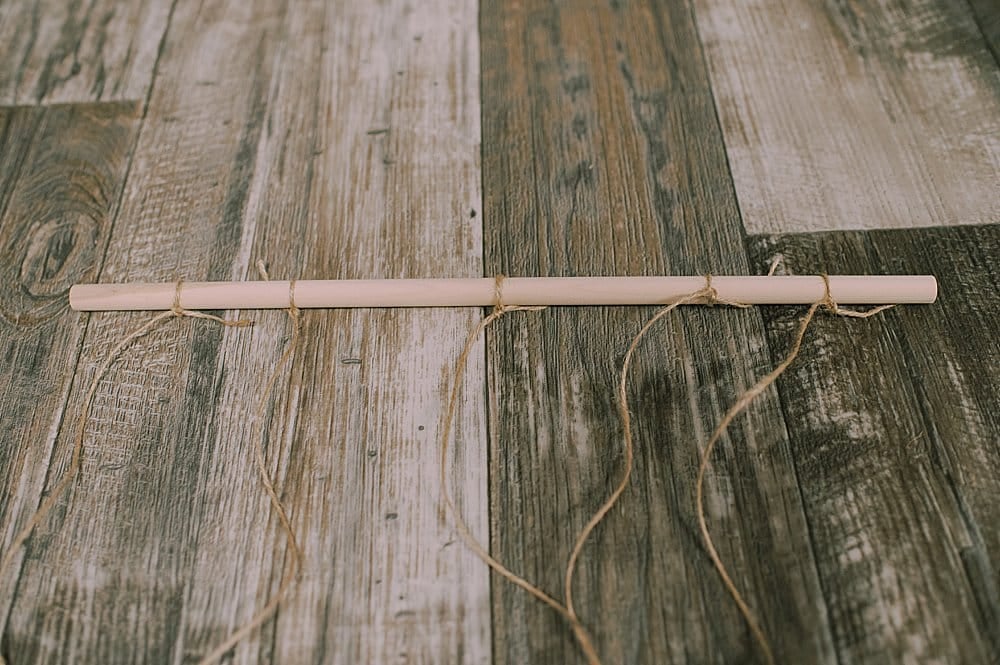 Step 4. Thread felt balls onto the lengths of twine, and hot glue a plastic starfish or sand dollar at the bottom of each section of twine.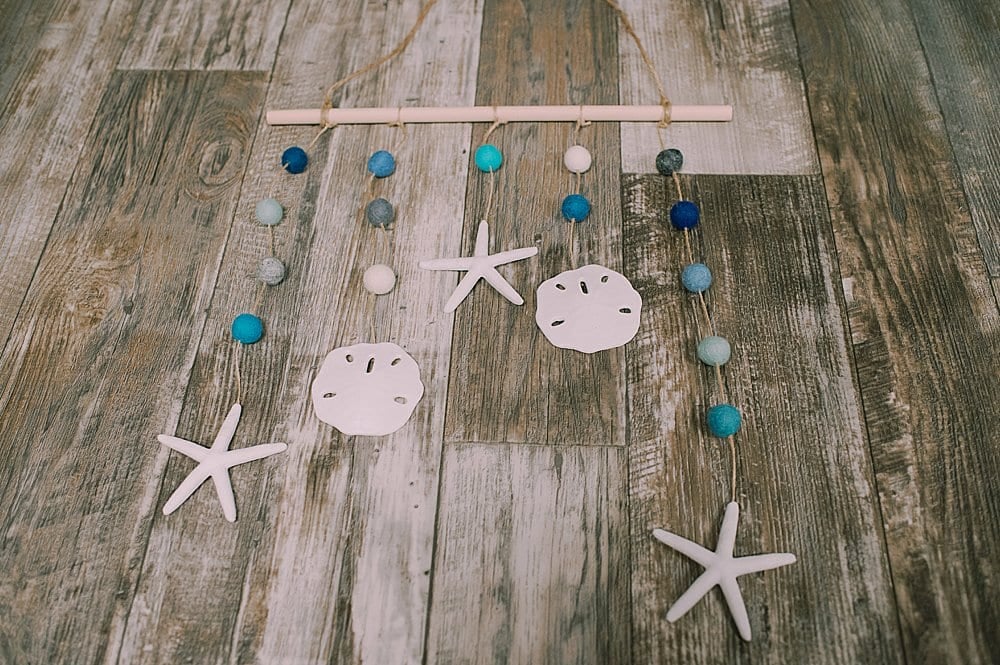 Step 5. Tie twine to the dowel, knotting it at each end, to serve as a hanging string for the wall hanging.
Cut any extra twine to clean it all up.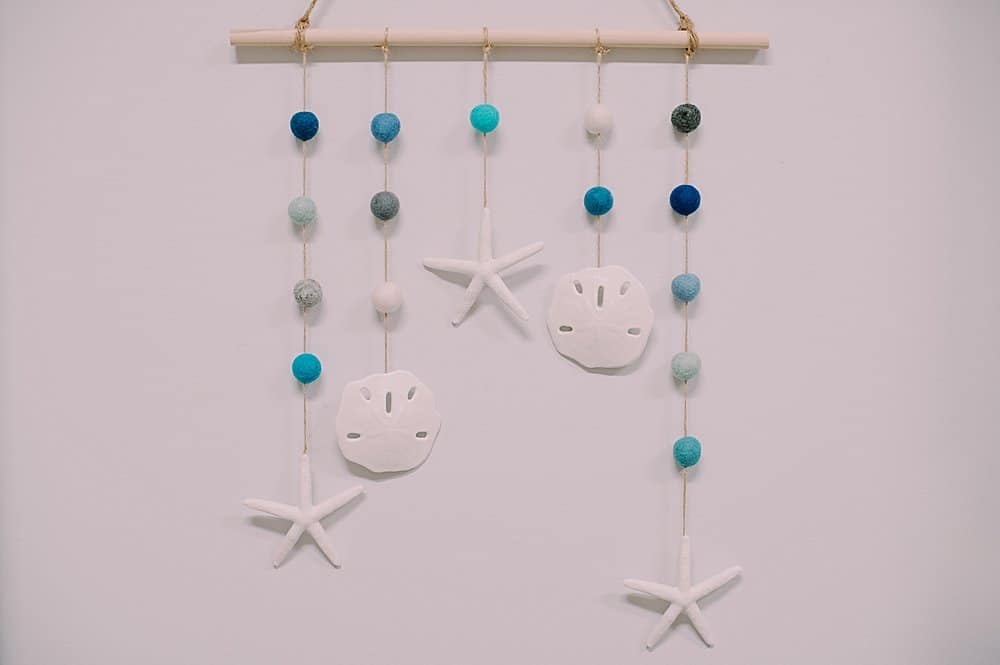 That's it!
Your ocean-inspired wall hanging is done!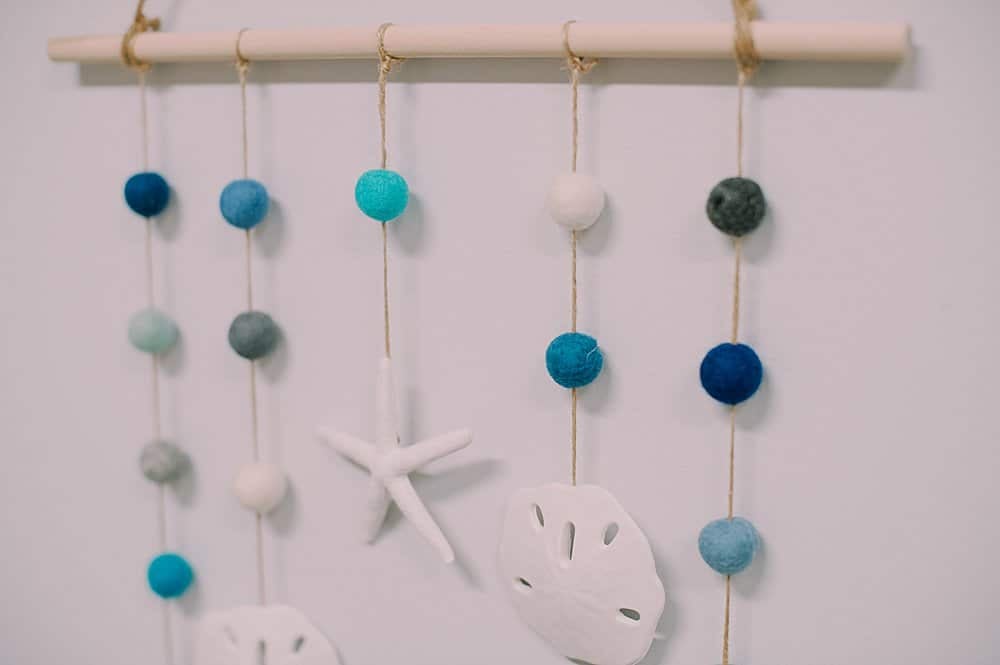 Isn't it beautiful!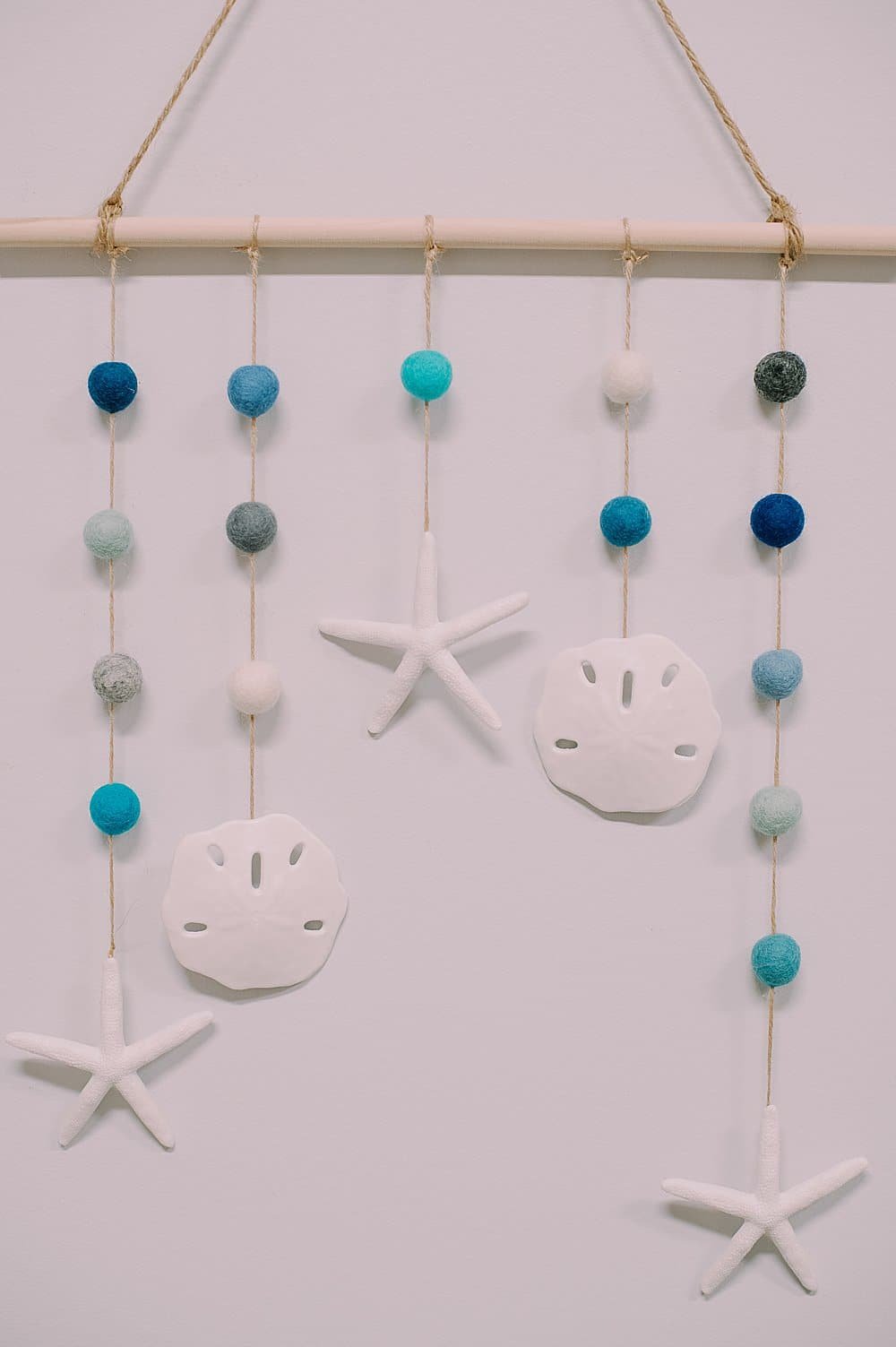 You could use this same idea and hot glue real seashells to the bottom of the twine strands, instead of plastic sand dollars or starfish.
You can also customize the colors of the felt balls to match the decor of your home.
The sky is the limit – have fun with it!