**These posts often contain affiliate links. Please see our disclosure policy for details.**
Garlands are a staple of the holidays and for good reason; they help decorate the tree, mantle, and staircase just to name a few.
They come in all shapes and sizes, but I think I have a favorite. The Christmas tassel garland quickly shot to the top of my list of favorite garlands, and favorite Christmas decor in general, and for good reason!
It's GORGEOUS, easy to make, customizable to fit any style and color of decor, and it's so darn fun to make.
I have made a version of the mini tassel garland for the Fourth of July and also a rainbow kids' version of the tassel banner.
Here's a beautiful holiday-inspired version of the garland that will steal the show this year where your holiday decor is concerned!
(Keep reading for a free downloadable checklist to help you make this Christmas tassel garland yourself!)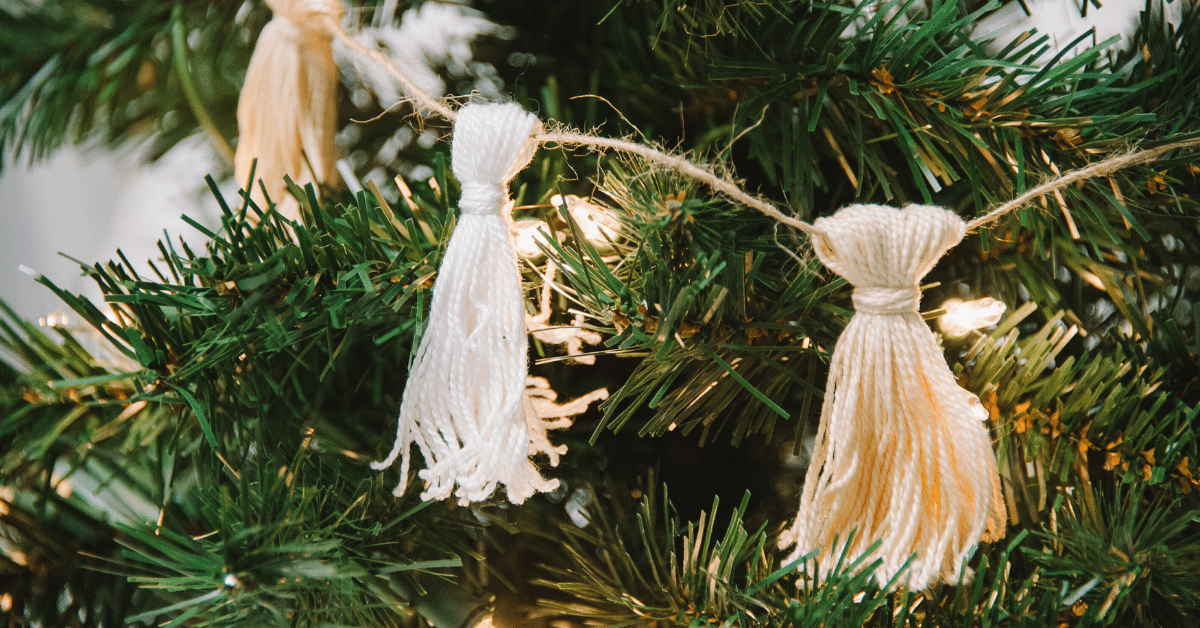 How to Make a Christmas Tassel Garland
Step 1. Gather supplies.
The supply list is small: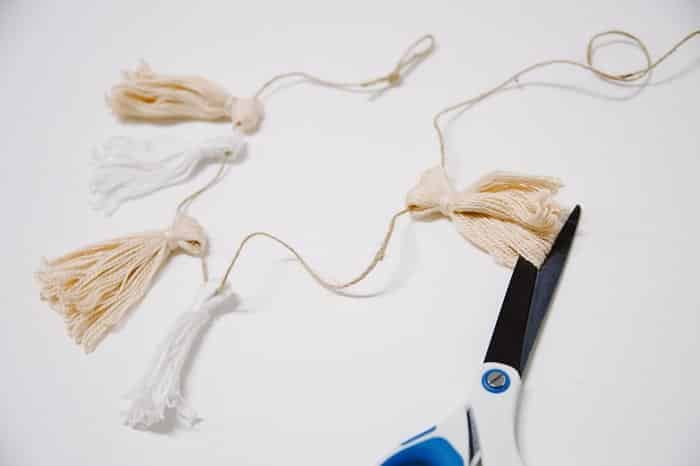 This garland follows each of the detailed instruction steps I outlined in my post on how to make a mini tassel.
Follow the step by step instructions for making mini tassels as well as how to turn those mini tassels into a garland, and your holiday garland will come together in minutes!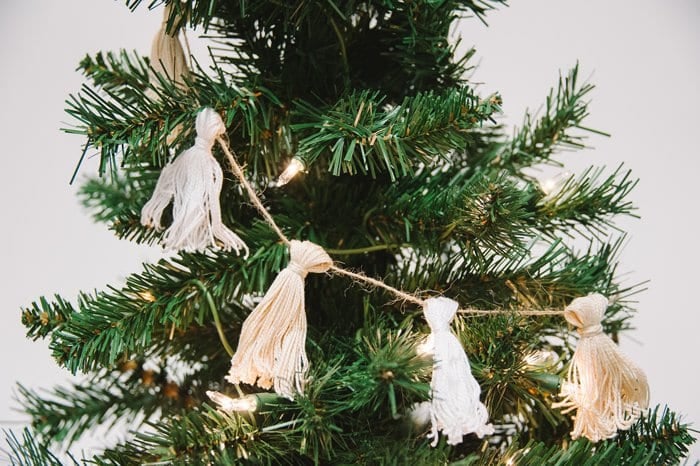 Choosing Christmas Tassel Garland Colors
Choose your embroidery floss colors to coordinate with your tree's color scheme.
Have an elegant silver and white tree? White and gray embroidery thread will look beautiful!
Prefer to decorate in more traditional red and gold colors? Choose red and tan embroidery floss and your tassel garland will coordinate perfectly!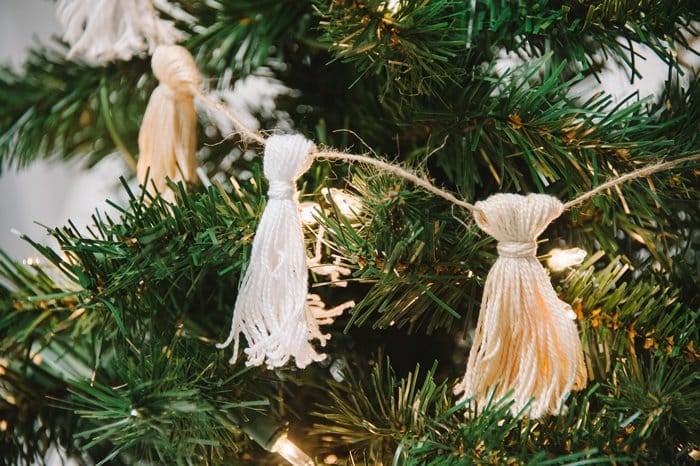 Try Tassel Ornaments!
These Christmas tassels can also be made as stand-alone ornaments. That would be a super fun way to decorate your Christmas tree!
To make the tassels as individual ornaments instead of part of a garland, you make the tassel using a short 8″ piece of twine, which becomes the hanging section of your tassel ornament.
This is exactly how the mini tassels were made in that tutorial.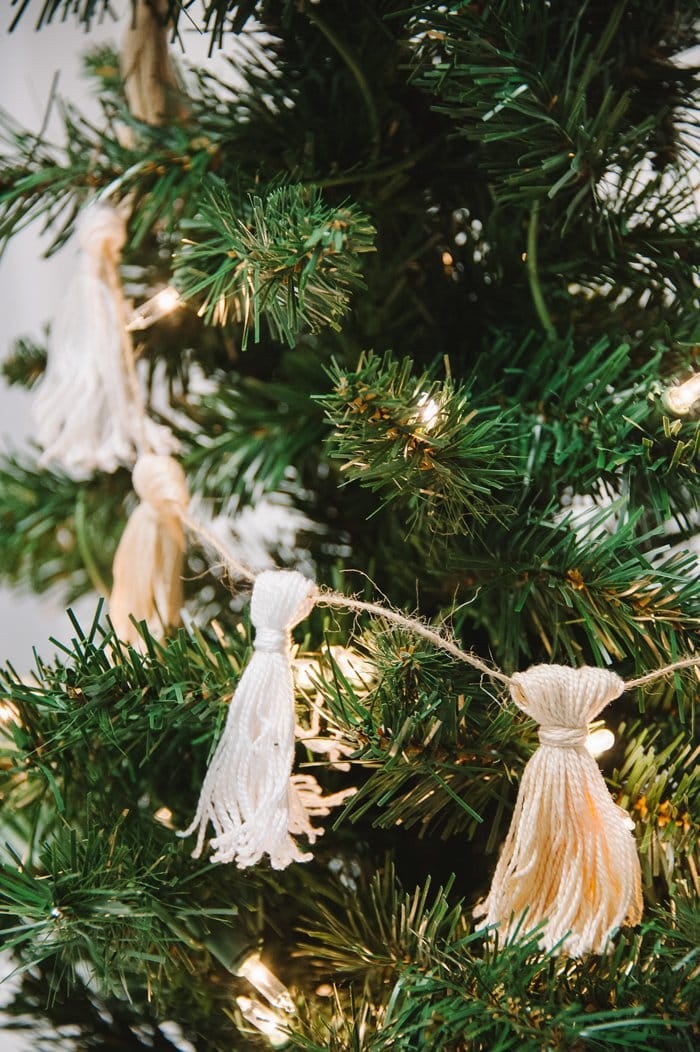 They are so beautiful, humble, classic, and so easy to make too!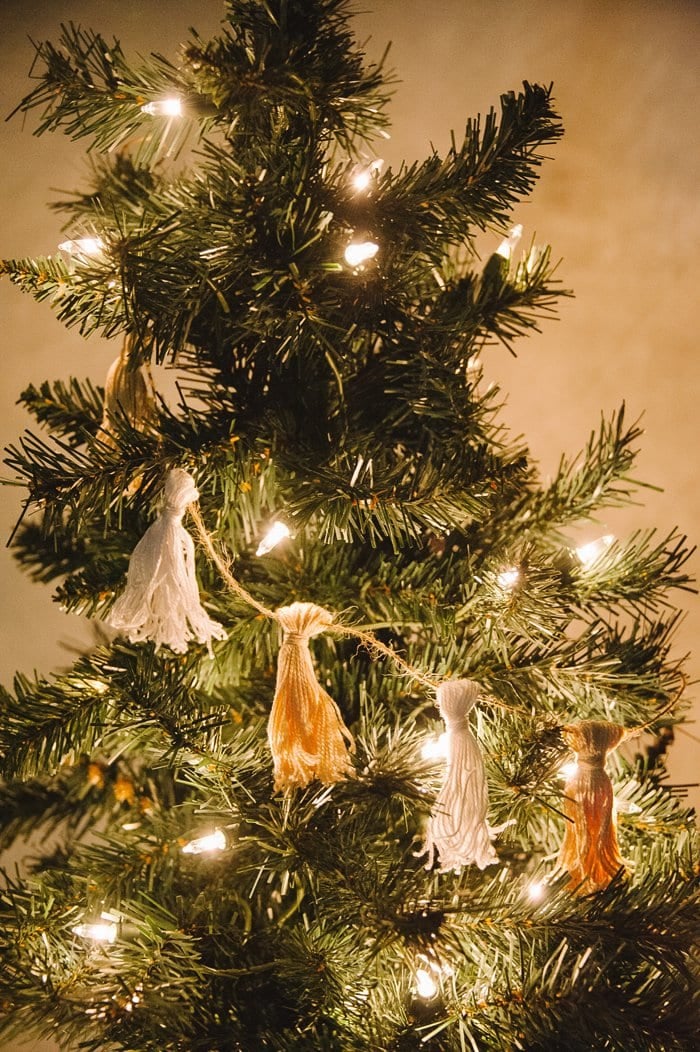 This Christmas tassel garland can also be used in other home decor ways too.
It can be used on a fireplace mantle or staircase banister, or just as a part of regular home decor too.
Wrap it around a vase, bucket, or basket to add a little holiday flair.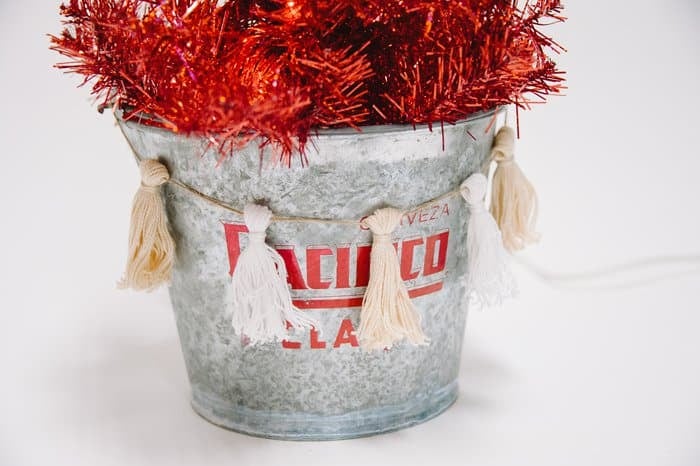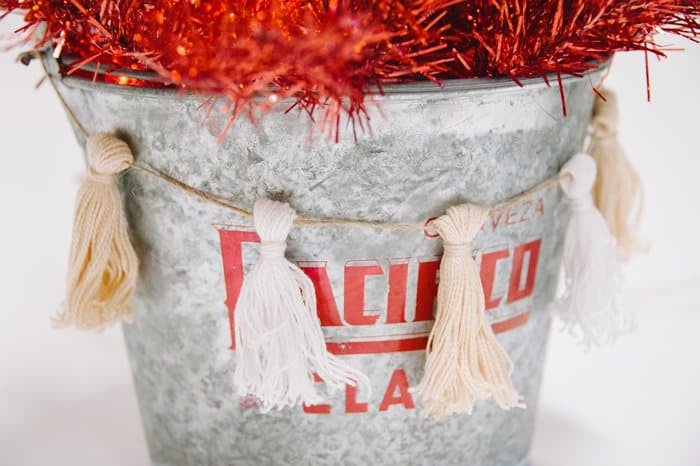 Embroidery floss isn't just for actual embroidery projects anymore!
With embroidery floss, twine, and a pair of scissors, a stunning and surprisingly easy Christmas tassel garland is right around the corner.
– – – – –
Save the idea for later by pinning the photo below to Pinterest!