**These posts often contain affiliate links. Please see our disclosure policy for details.**
Learn how to make a DIY Christmas Snow Globe Ornament in this easy step-by-step craft tutorial. All supplies come from the Dollar Tree!
Nothing says Christmas quite like a snow globe! They are iconic staples of holiday decor and are often featured in Christmas movies as well.
We are going to take the same concept of a snow globe, and apply it to ornaments!
Today, we are going to make a DIY Christmas snow globe ornament, using a clear plastic Christmas ball ornament, faux snow, mini pine trees, and sequins.
All of our supplies came from the Dollar Tree, but you can find similar supplies at most craft stores.
Let's get to it!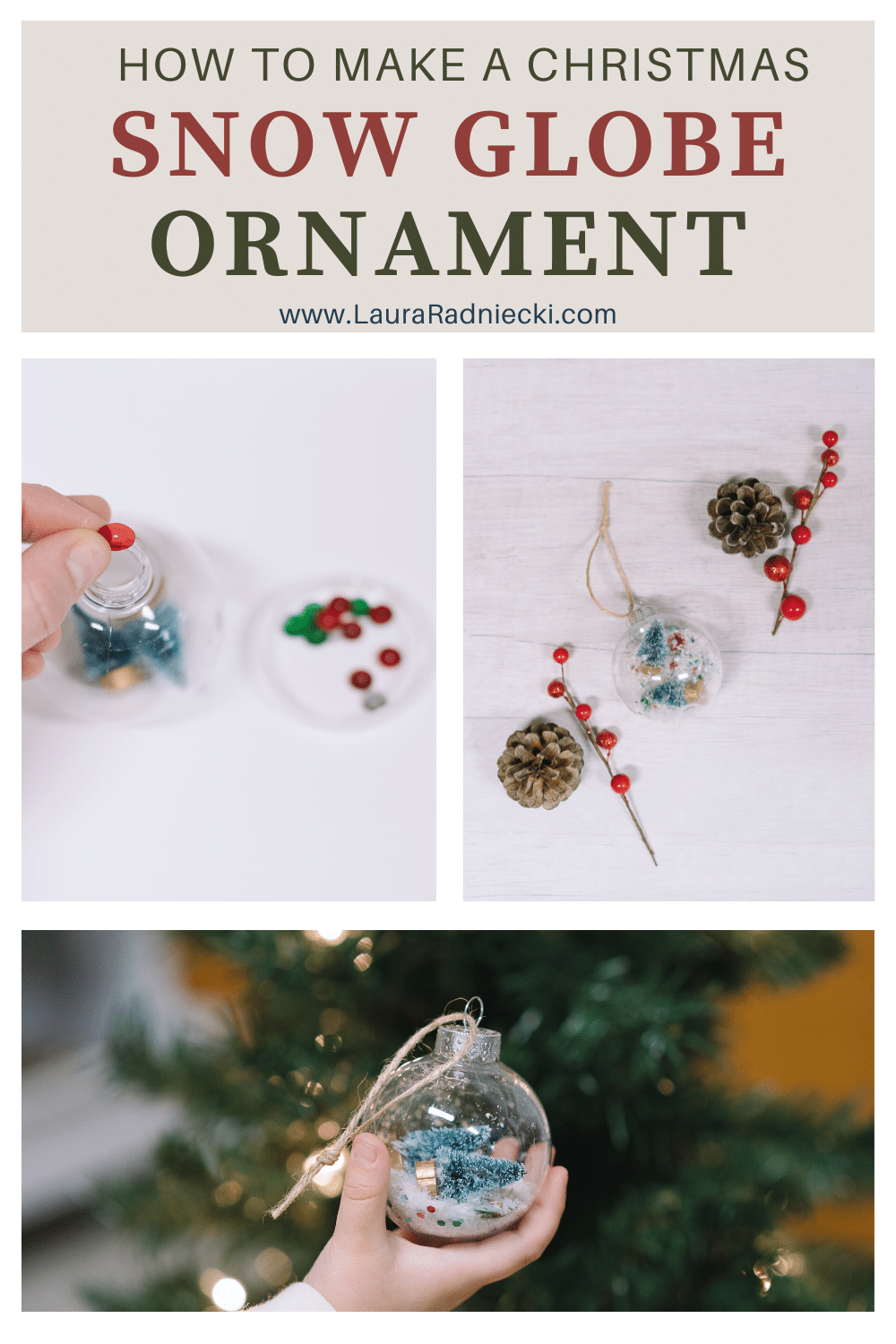 How to Make a Christmas Snow Globe Ornament
Step 1: Gather Supplies
Supplies Needed: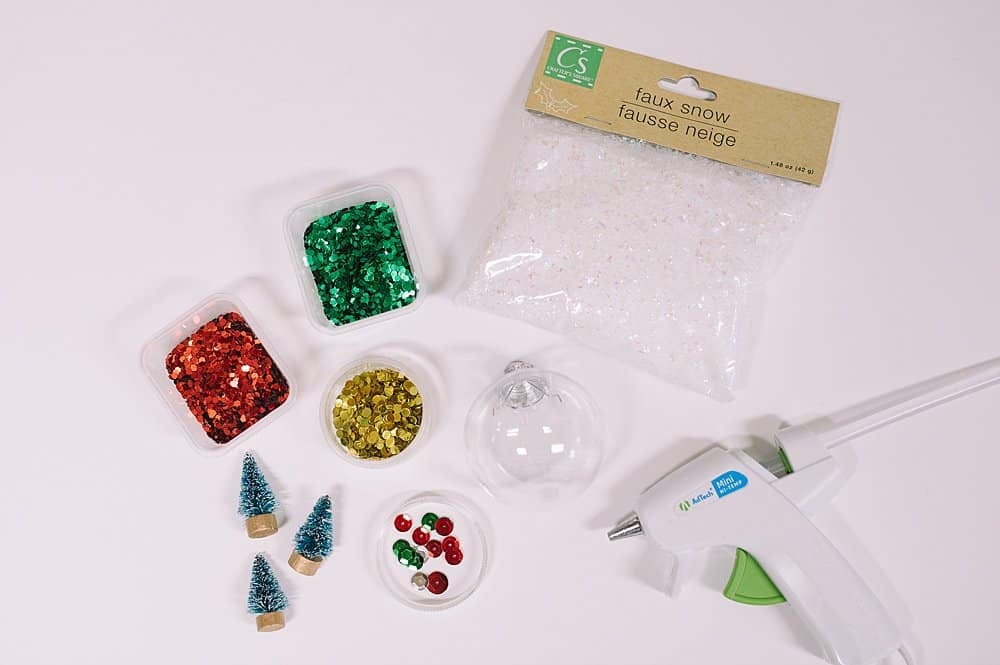 Step 2: Remove the metal ornament top.
Set it aside.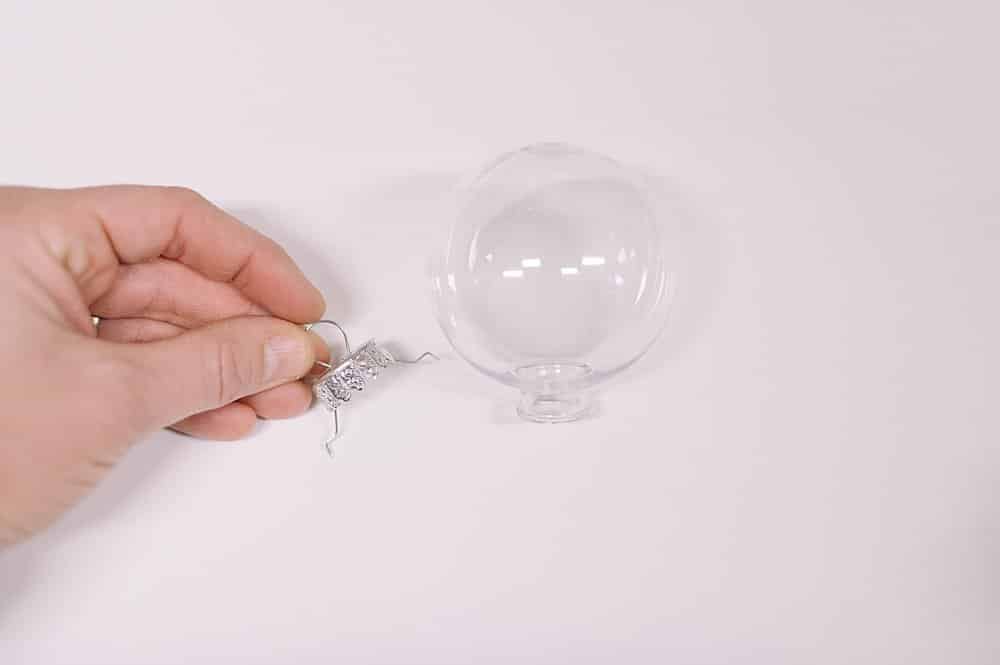 Step 3: Add mini Christmas trees, top first, into the ball ornament.
I chose to add two little Christmas trees, but you can add as many as you want.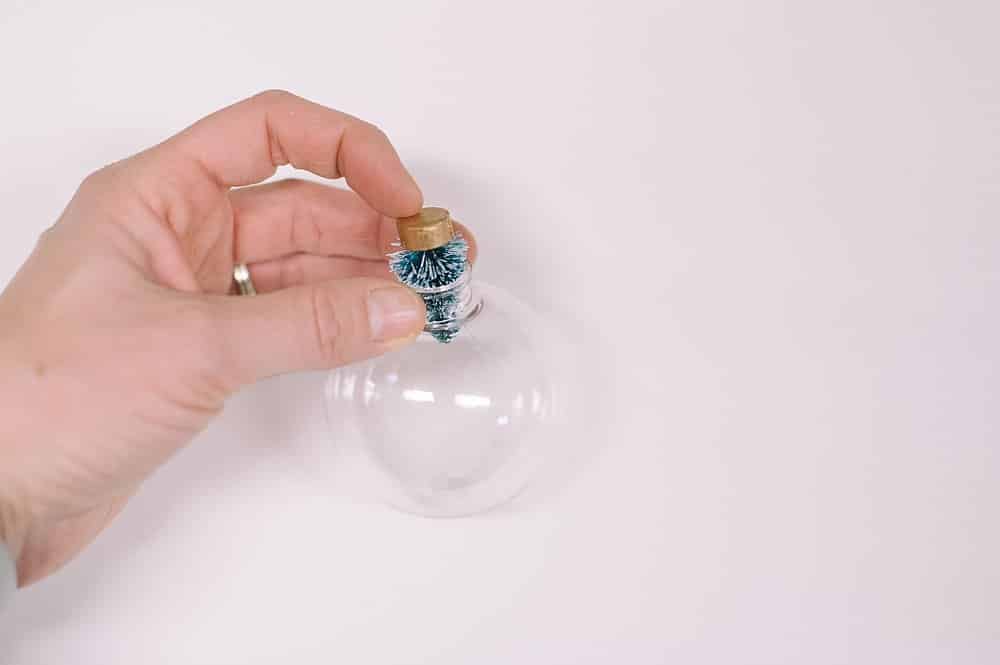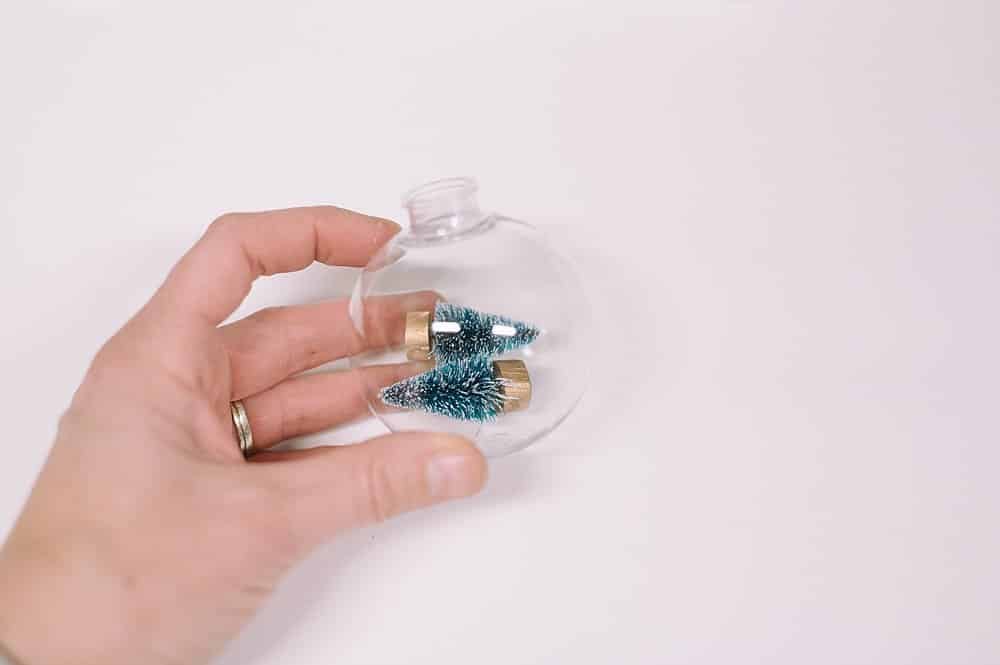 Step 4: Add sequins to the snow globe ornament.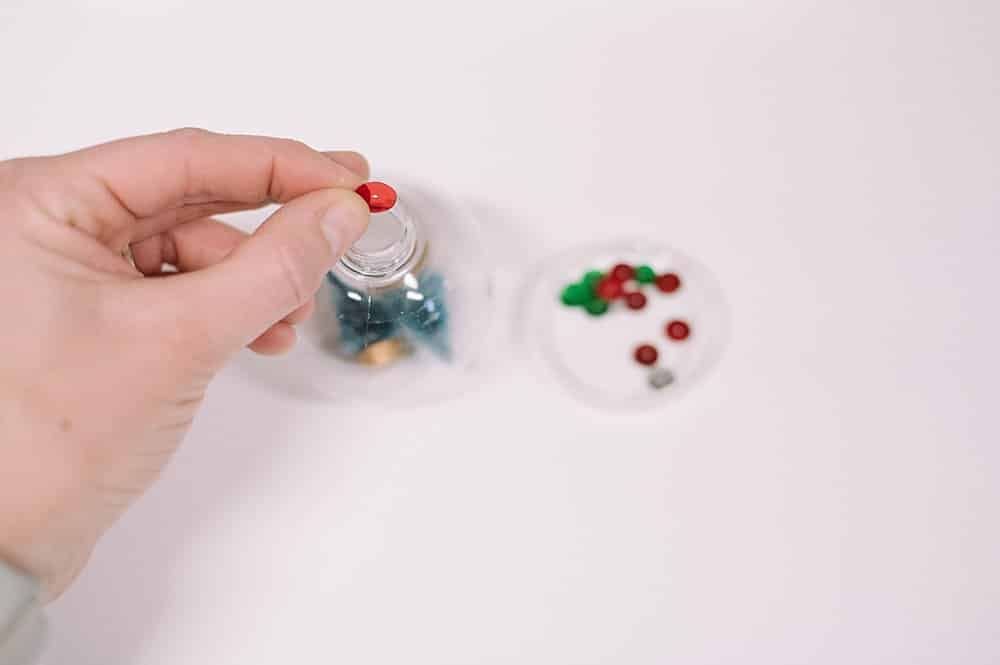 If any of the sequins, glitter or other embellishments are tiny, you can use a funnel to help get them into the globe easier.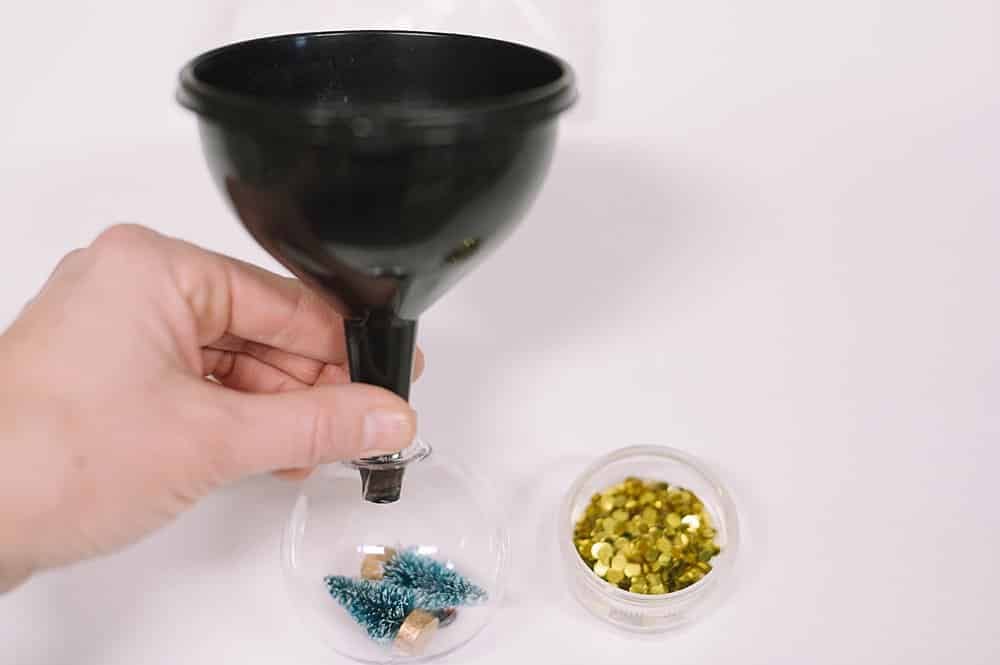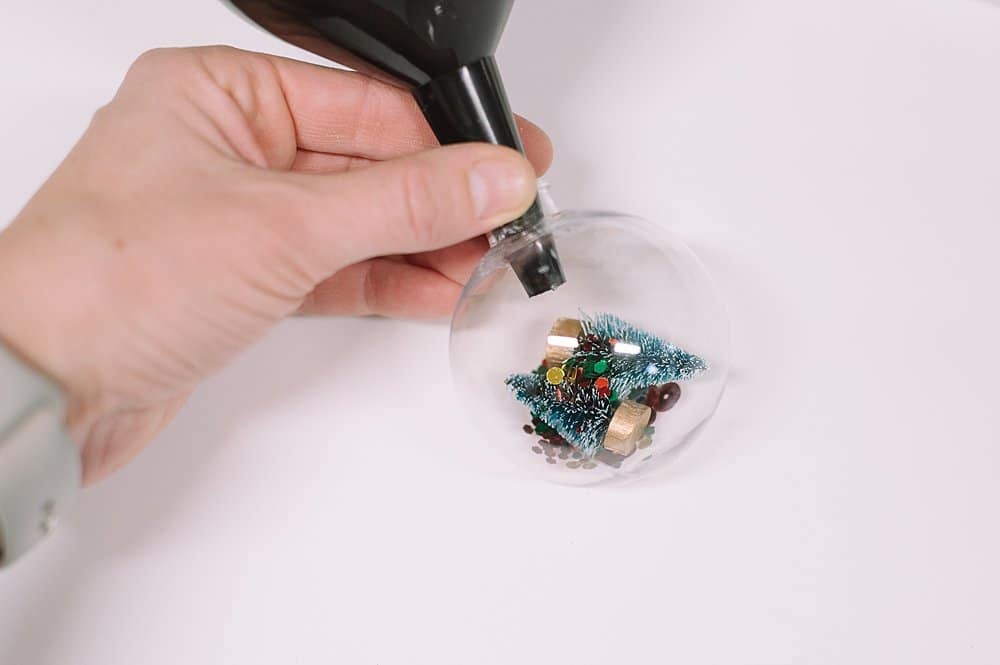 Step 5: Add faux snow to your snow globe ornament, using a funnel.
I put the metal cap back onto the ornament to see what the finished product would look like.
If you like your ornament, you're almost done!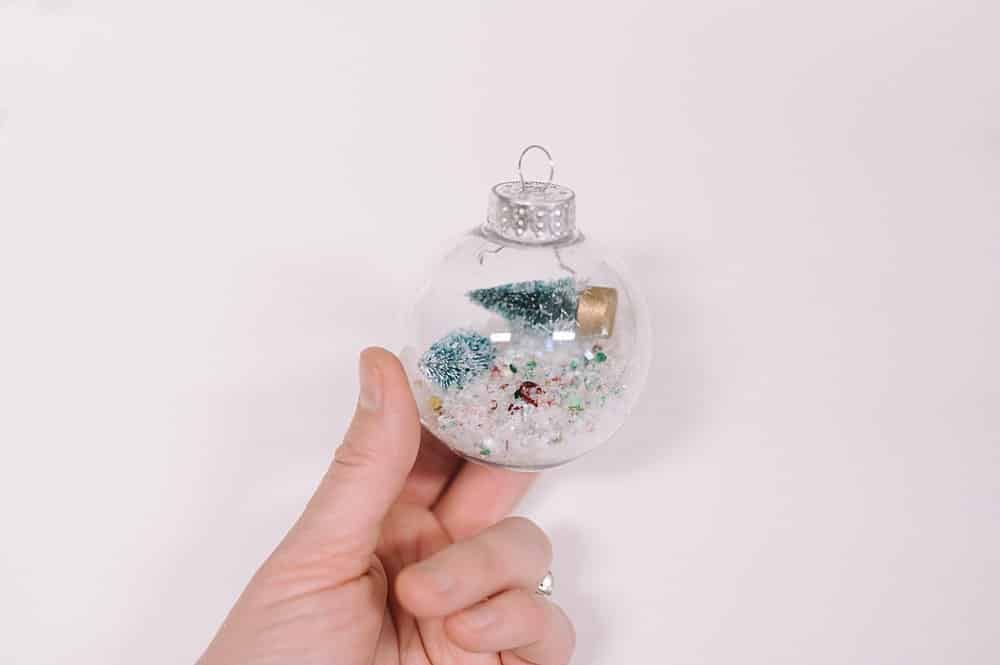 Step 6: Hot glue the metal top to the clear ornament.
Take the metal top back off.
Put hot glue around the neck of the ball ornament, where the metal top will attach.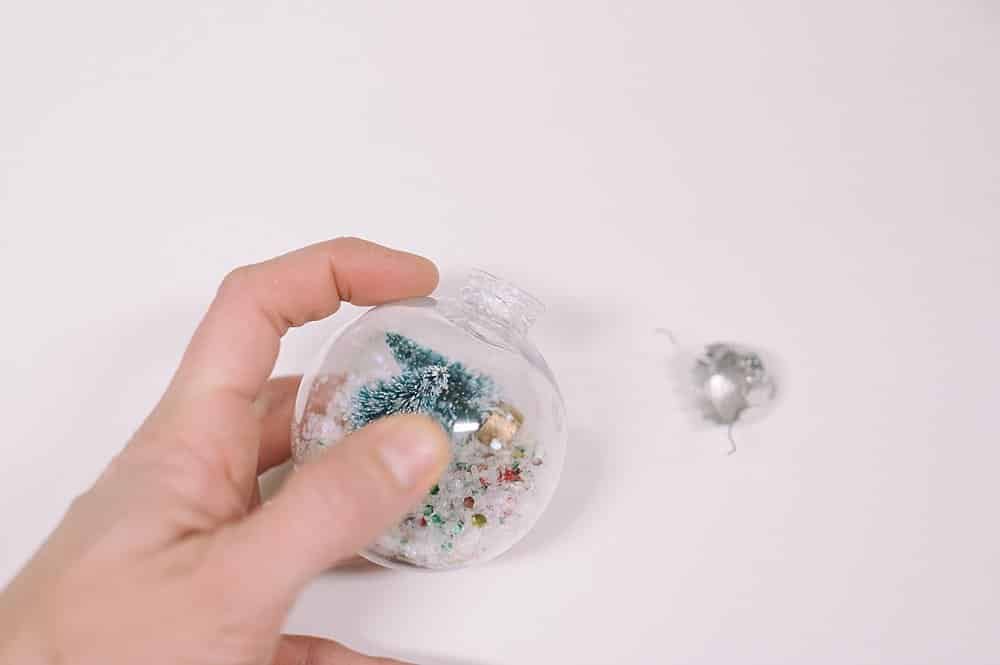 Put the metal top back on, holding it in place while the glue dries.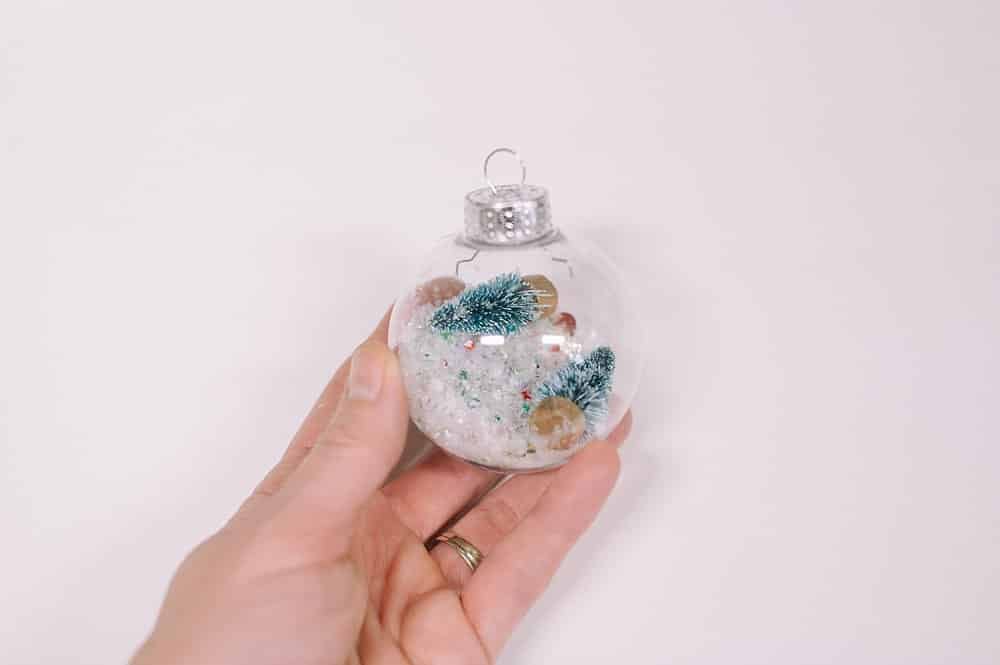 Step 7: Add twine to the top of the ornament as a hanging string.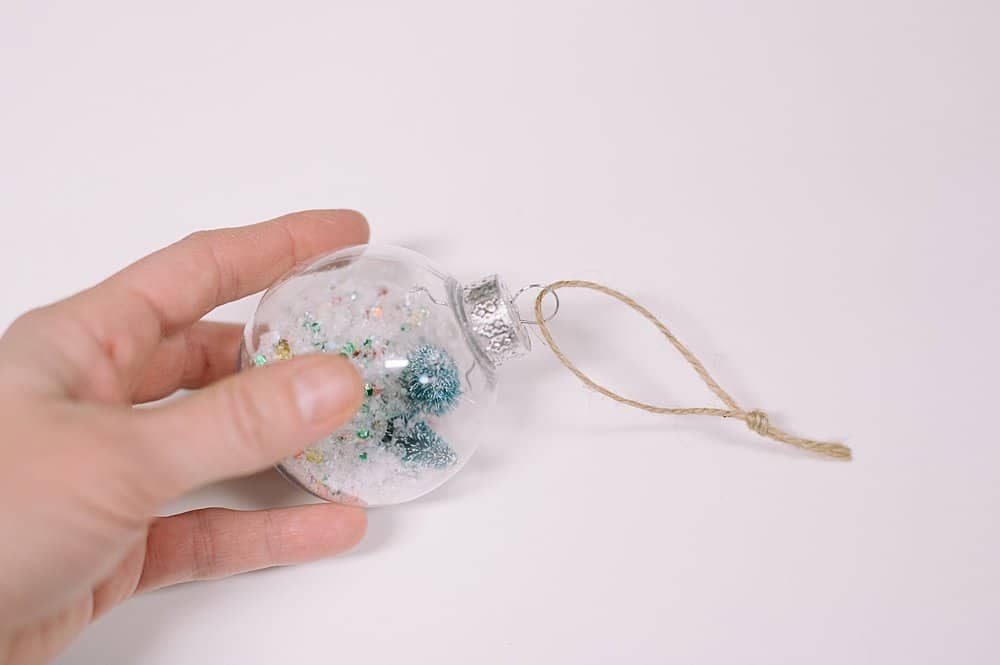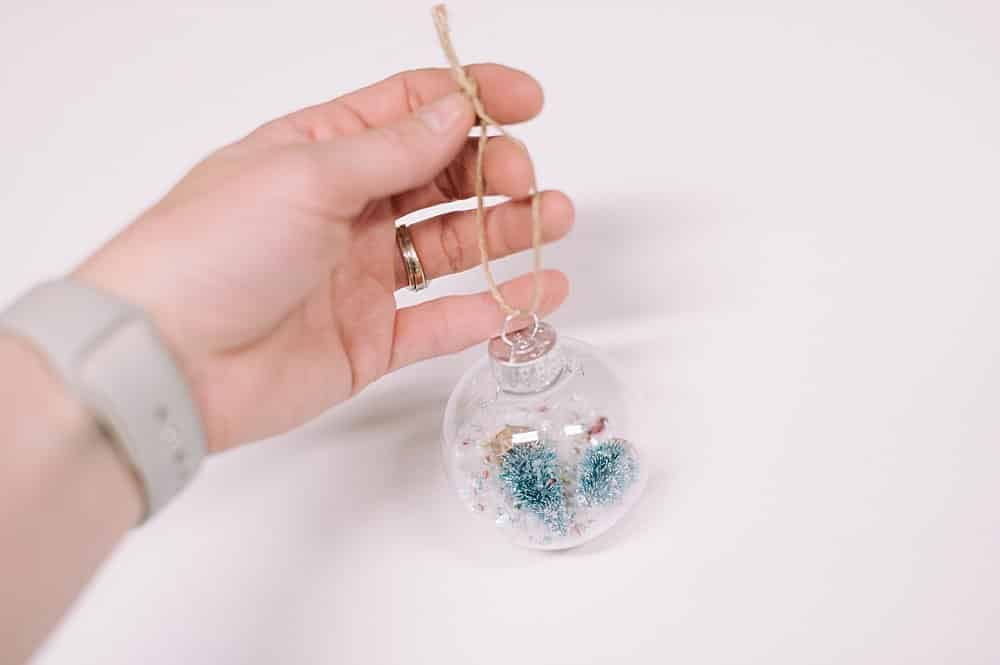 That's it!
Your Christmas snow globe ornament is ready to be hung up on your tree!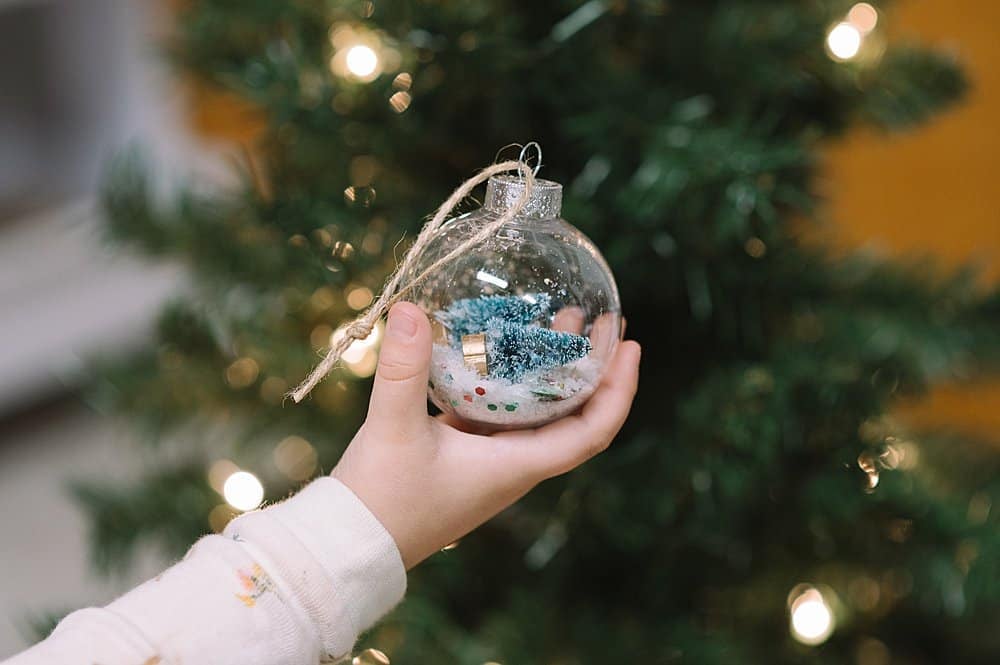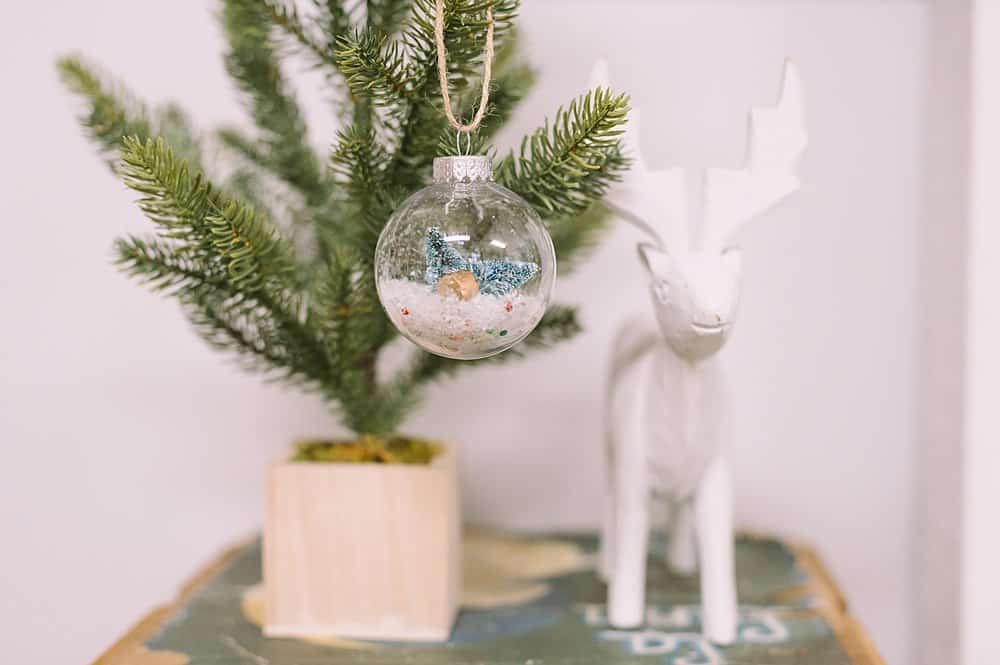 – – – – –
The best part about these easy snow globe ornaments is you can customize them however you want.
You can add beads, glitter, sequins, tiny figurines, and just about any type of thing that would fit through the ornament opening!
It's a great Christmas craft for kids and can be made by kids of all ages.
As always, if you try this tutorial, I would love to see your ornaments!