**These posts often contain affiliate links. Please see our disclosure policy for details.**
Learn answers to all of your rotary cutter FAQs in this post! What is a rotary cutter, how to use a rotary cutter, and the best ones to buy!
Rotary cutters are a popular tool among quilters and sewists for cutting fabric.
They offer precision and ease of use, making them a go-to tool for many.
In this article, we'll answer some of the most common questions about rotary cutters, including what they are, how to use them, and which ones are best for fabric and quilting.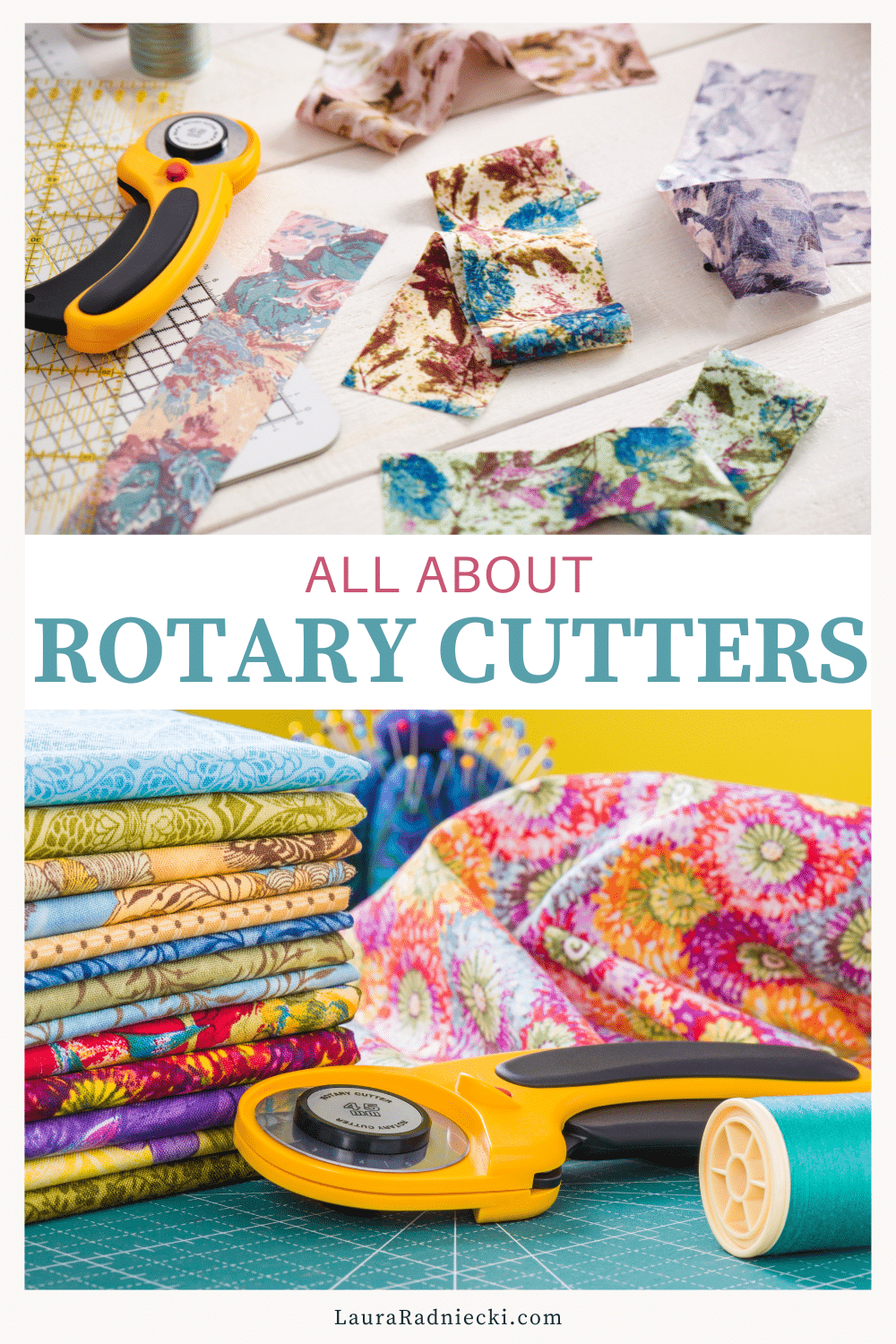 What is a Rotary Cutter?
A rotary cutter is a tool used for cutting fabric. It consists of a circular blade that rotates on an axle, and a handle that allows the user to control the blade.
The blade is usually made of steel, and can range in size from 18mm to 60mm in diameter.
How to use a Rotary Cutter?
To use a rotary cutter, first, choose the size of the blade you want to use based on the thickness of the fabric you are cutting.
Then, place the fabric on a cutting mat and use the ruler to measure and mark the area you want to cut.
Hold the rotary cutter by the handle and press down firmly as you move it along the line you marked.
Remember to always keep your fingers away from the blade as you cut.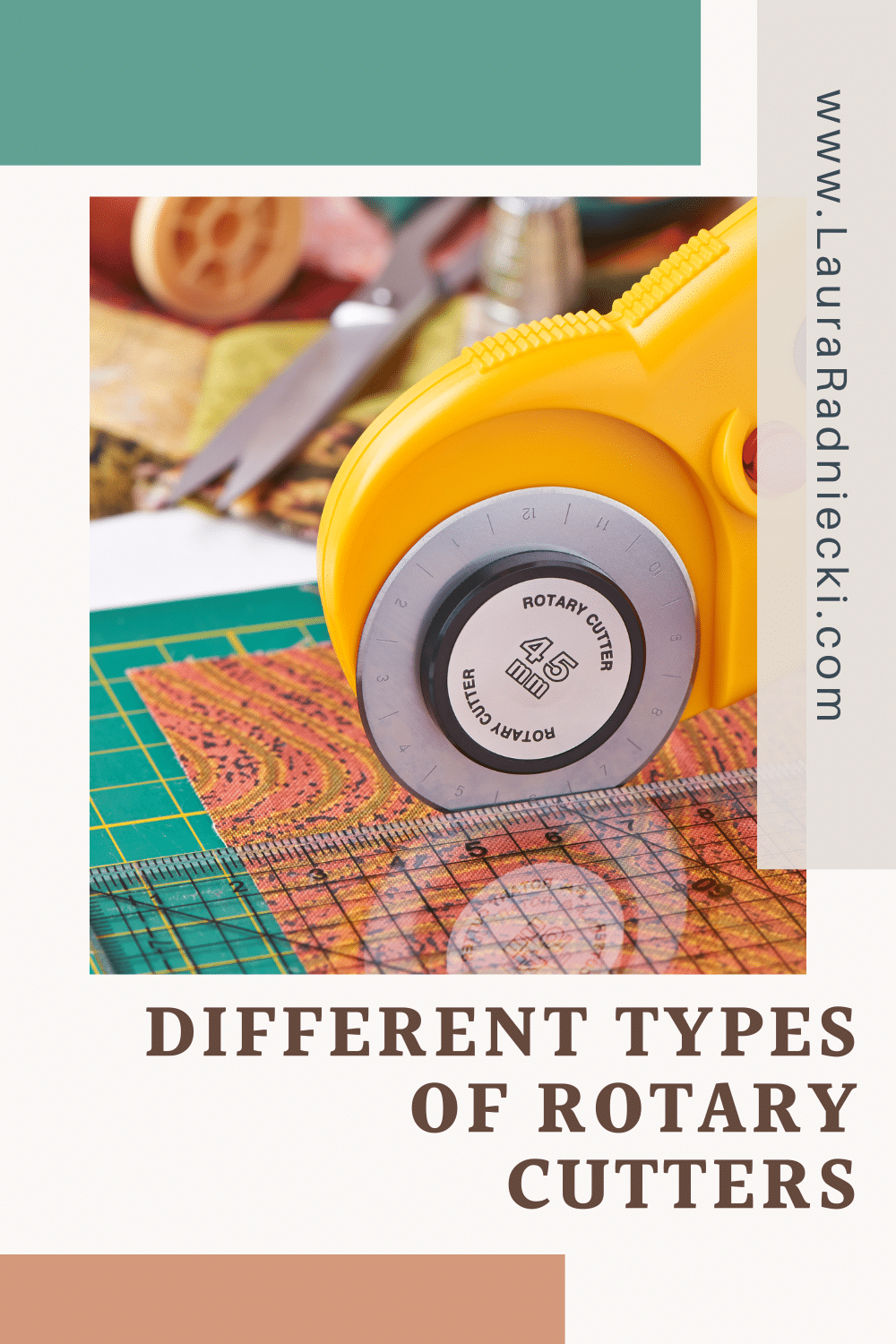 Best Rotary Cutter for Fabric?
When it comes to choosing the best rotary cutter for fabric, there are a few factors to consider, including the blade size, handle design, and price.
Here are some of the top options:
Headly Tools 45mm Rotary Cutter: The blade is crafted from premium SKS7 stainless steel, which means it's sharp and strong enough to tackle even the toughest fabrics and materials with ease.
You can cut multiple layers of fabric, paper, felt, vinyl, and more without worrying about loose edges or pesky threads.
Mr. Pen- Fabric Cutter, Rotary Cutter: Designed to make your crafting and sewing projects a breeze. With this package, you'll receive a Classic Loop 45mm Rotary Cutter and an extra spare blade, so you can keep your tools sharp and ready for your next project.
Crafted from high-grade, precision-ground, premium steel, this rotary blade ensures long-lasting sharpness and is perfect for cutting up to four layers of fabric, paper, felt, and vinyl.
It cuts through materials effortlessly without leaving loose edges or threads behind, making it the ideal tool for all your cutting needs.
Fiskars 45mm Contour Rotary Cutter: Its ergonomic handle design fits comfortably in your hand, providing a comfortable and secure grip for accurate cuts every time.
The blade guard adds an extra layer of safety, protecting your fingers from accidental cuts while you work.
Additionally, the blade guard doubles as a locking mechanism, allowing you to safely store the cutter when not in use. The 45mm blade is made of high-quality, premium steel, ensuring long-lasting sharpness and precise cuts with every use.
– – – – –
So there you have it, everything you need to know about rotary cutters!
Remember to choose a rotary cutter with a blade size and handle design that works for you, and always follow proper safety precautions to avoid any mishaps.
With these tips and tricks, you'll be well on your way to creating beautiful projects with ease.
Who knows, maybe you'll even become the next quilting or sewing superstar!