**These posts often contain affiliate links. Please see our disclosure policy for details.**
Learn how to make a wreath with wooden beads in this easy craft tutorial for a DIY wood bead wreath craft.
Wreaths make beautiful statement pieces for the walls or front door of your home.
My favorite wreath of all time is the Book Page Wreath I made here.
Another option for a fun diy wreath is to make a wood bead wreath using a big embroidery hoop and hot glue.
Here's how to make your new beaded wreath.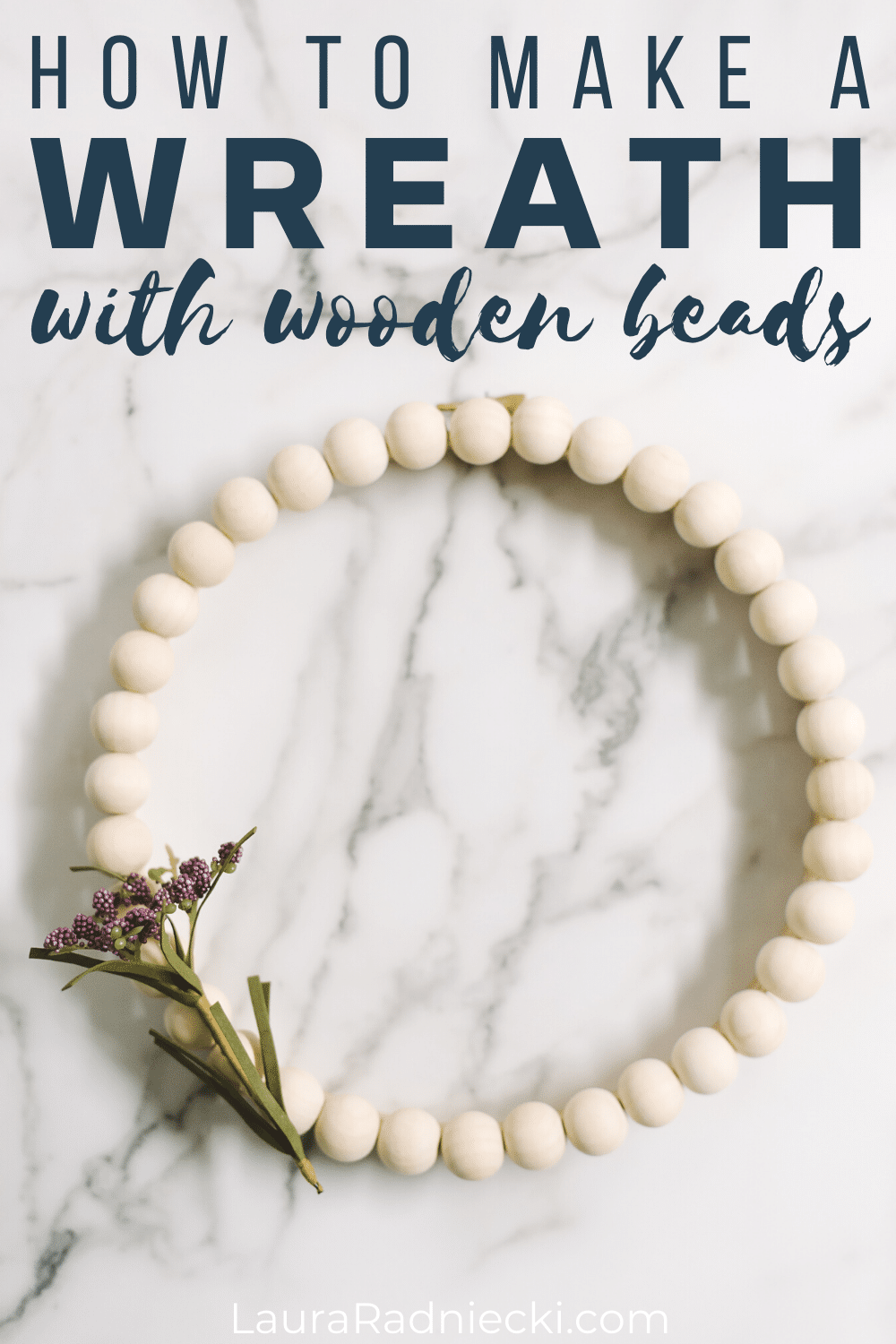 How to Make a Wreath with Wooden Beads
Step 1: Gather Supplies
Supplies Needed: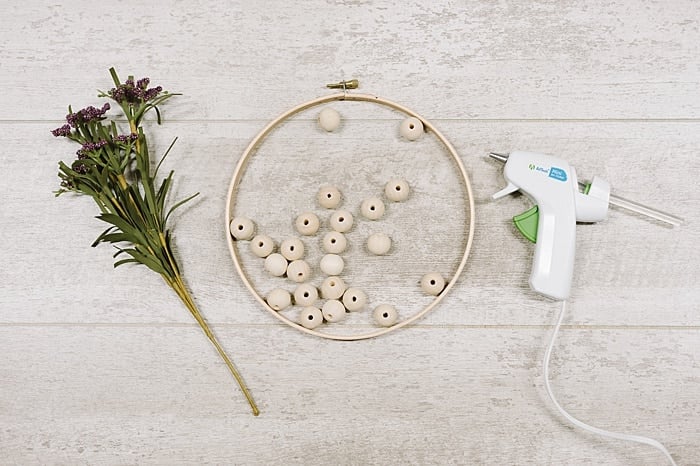 Step 2: If you are using the outside embroidery hoop with the screw mechanism on top, tighten the mechanism so the hoop is secure.
You can also add a small dab of hot glue in between the two sides before you tighten it, to secure.
Step 3: Hot glue wooden beads to the hoop, a few at a time, taking care to position them so you won't see the holes.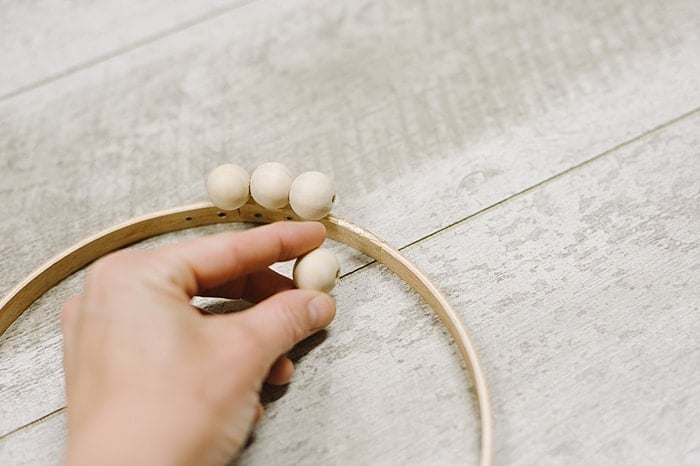 Step 4: Continue hot gluing more beads to the hoop until the whole hoop is covered.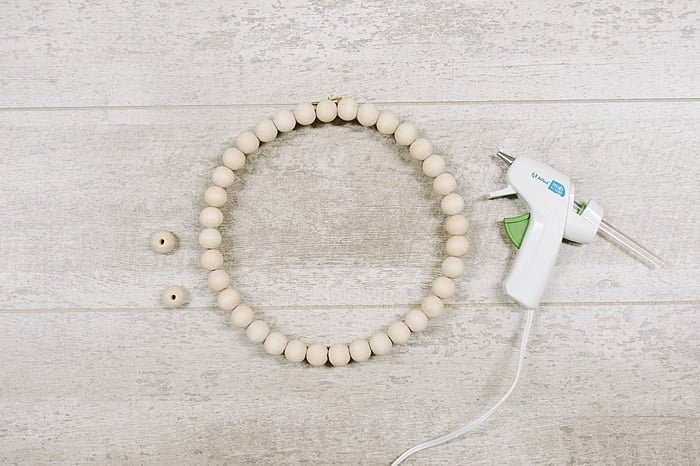 Step 5. Hot glue artificial flowers to the hoop as desired to accent.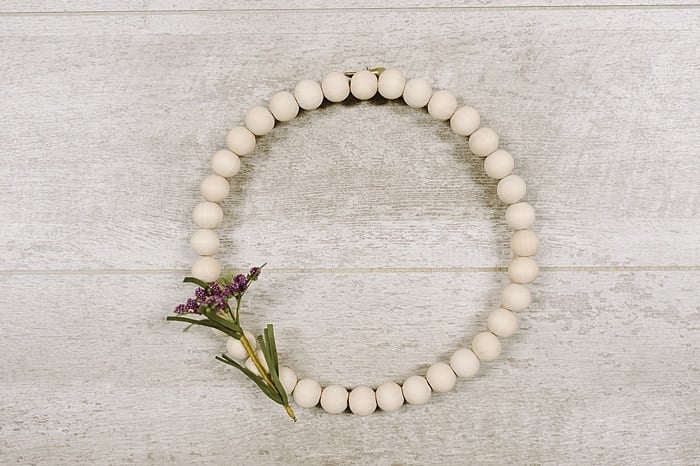 You can make a medium-sized wooden ball wreath like we did here, or you can buy the biggest embroidery hoop you can find and make the beaded wreath as big as you can.
Wooden ball wreaths are simple, rustic, and elegant, all wrapped into one beautiful wreath!