**These posts often contain affiliate links. Please see our disclosure policy for details.**
Once the summer sun starts to set and the calendar flips to fall, social media feeds will be filled with photos of smiling kids holding a first day of school sign, wearing carefully chosen outfits and backpacks filled with new school supplies.
When I was a kid, we kept it simple at my house. My signs for first day of school photos were handwritten on a piece of printer paper with a Sharpie.
Today, the options for first day of school signs are endless.
Chalkboards, letter boards, custom first day of school signs with places for "When I grow up, I want to be…" There are many different ways to get that iconic first day of school photo and send your kiddo off to school on the right foot.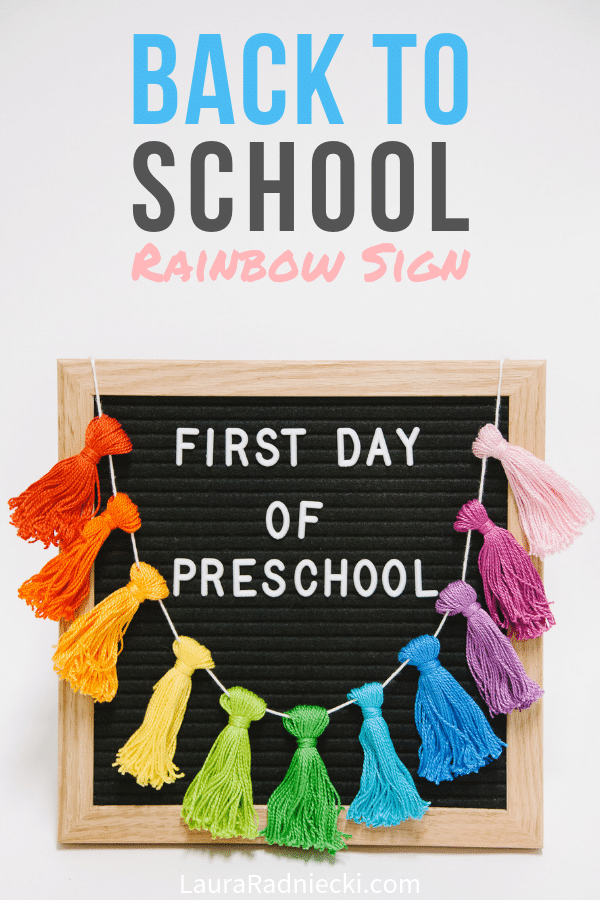 What's even better than a cute letter board? A cute letter board with a darling rainbow tassel garland!
I'm obsessed with making mini tassels with embroidery floss, and recently made a rainbow tassel garland that I can't get enough of.
When I was thinking of options for first day of school signs, I wanted to see if I could incorporate the rainbow garland somehow.
With a little bit of washi tape, the rainbow mini tassel garland, and a letter board, I easily made two First Day of School sign options that are leaps and bounds ahead of the simple white paper and Sharpie signs of my youth!
Take a look!
First Day of School Sign with a Rainbow Tassel Garland
Supplies:
The FIRST thing to do is make a mini tassel garland following my tutorial here.
Once you've got your garland of tassels, the first sign option involves taping the garland to the top corners of the letter board.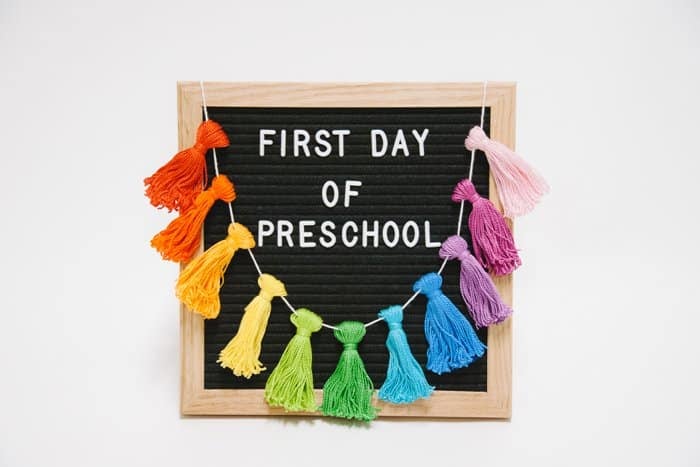 Tape the garland to the top of the sign, let it swoop down the front, and spread the tassels out as desired.
SO CUTE!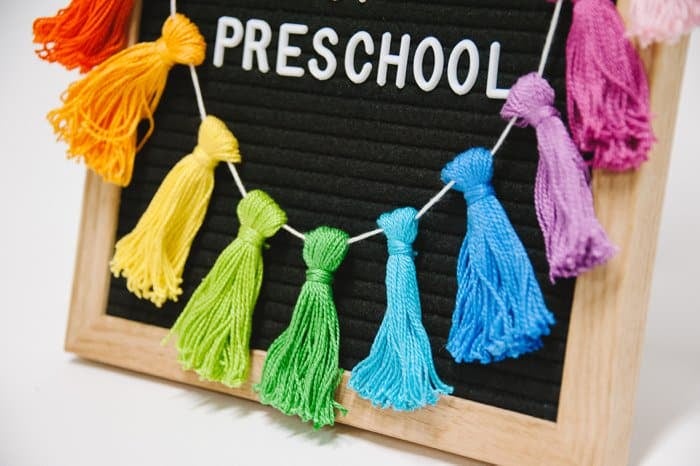 The second option is to tape the garland to the bottom half of the sign's sides.
This creates a "grass skirt" look to the sign.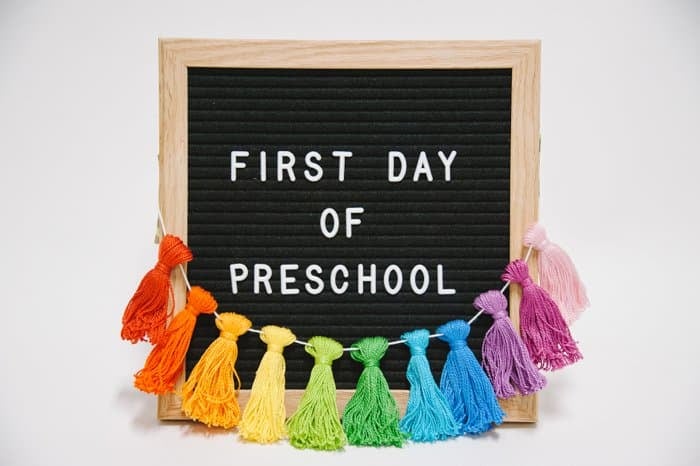 Tape, spread the tassels as desired, and you're done!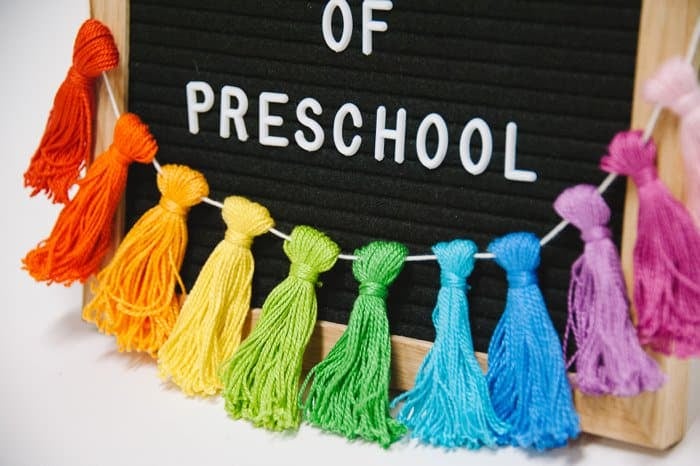 Mini tassel garlands can be made in any colors you choose. You can make one using your child's favorite colors, their school colors, or even in colors to match their first day of school outfit.
With a pair of scissors, some colorful bundles of embroidery floss, and a piece of string, you can make a darling mini tassel garland that will instantly elevate back to school photos to a whole new level.
Here's to hoping social media will be full of kids with funky, fun back to school signs this fall!