**These posts often contain affiliate links. Please see our disclosure policy for details.**
A quick spin through the Target Dollar Spot will give you lots of options for Valentine's Day decorations.
Or, if you're like me, it might make you want to make your own!
With a few pieces of felt, an embroidery needle, and some twine, you can make a simple felt valentine heart garland that looks great on a mantle by itself, or even better when it's combined with a book page Valentine banner!
Here's how to make a simple felt heart garland for Valentine's Day.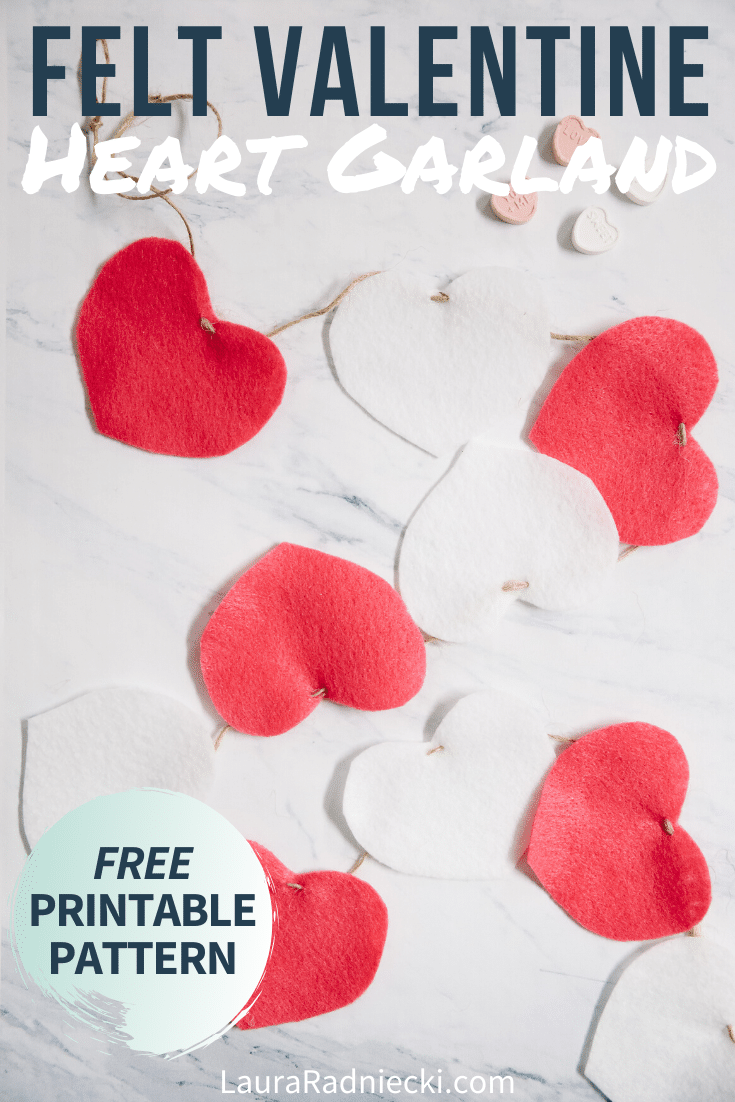 How to Make a DIY Felt Valentine Heart Garland
Step 1. Gather Supplies.
Supplies Needed: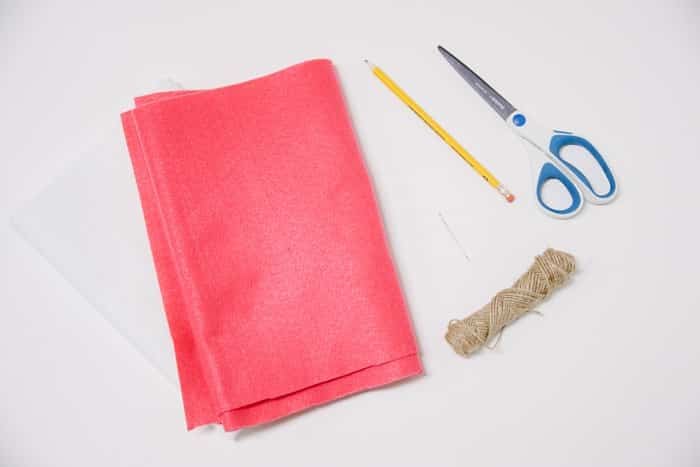 Step 2. Print and cut out the heart template.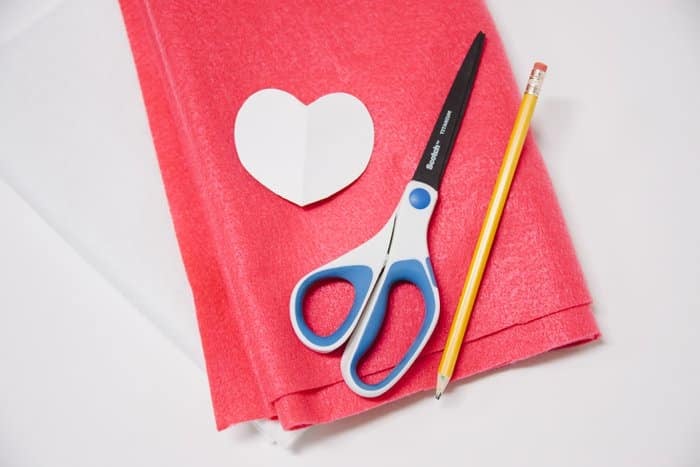 Step 3. Use the heart template to cut out hearts from felt.
You can either trace the heart shape onto the felt with a pencil and then cut the hearts out, or carefully hold the heart in place while you cut around it.
PRO TIP: You will likely be able to double up the felt and then cut out a heart, so you'll be able to get two hearts with one cut!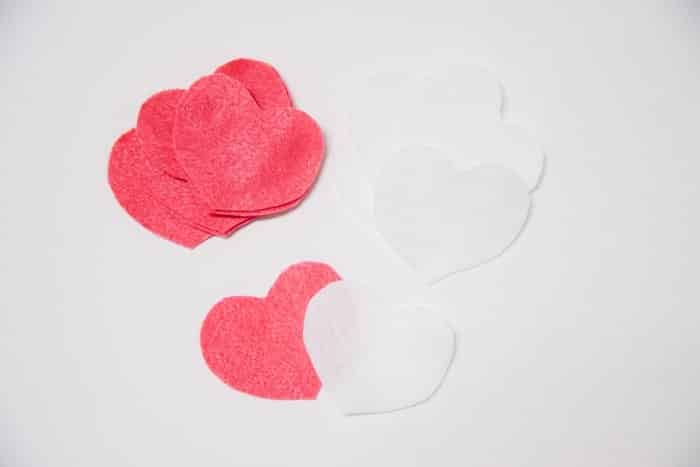 Determine how long you want your finished garland to be (err on the side of extra because you can trim it later), and cut a piece of twine.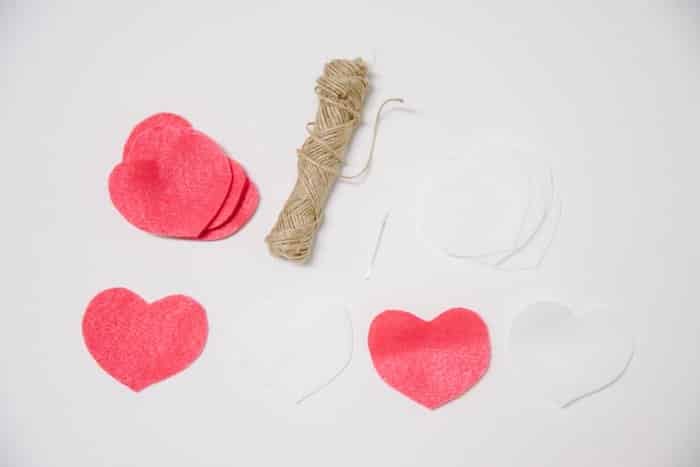 Thread the embroidery needle with the twine.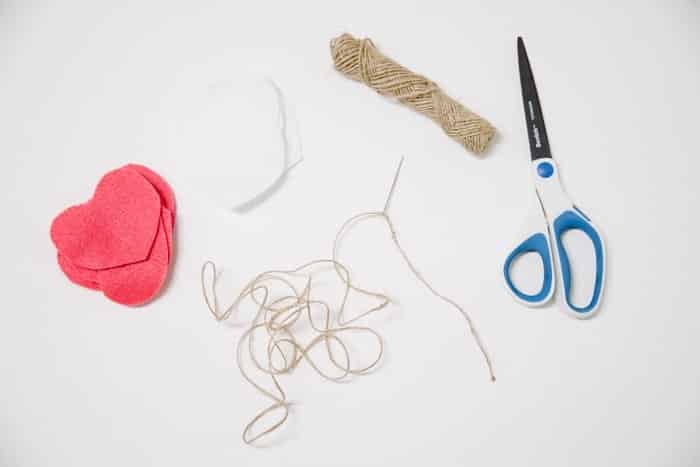 Step 5. String the felt hearts onto the twine.
String the felt hearts onto the twine in whatever color pattern you want.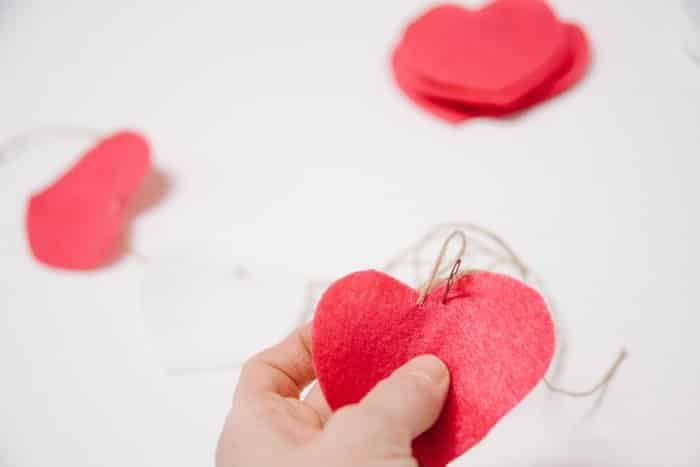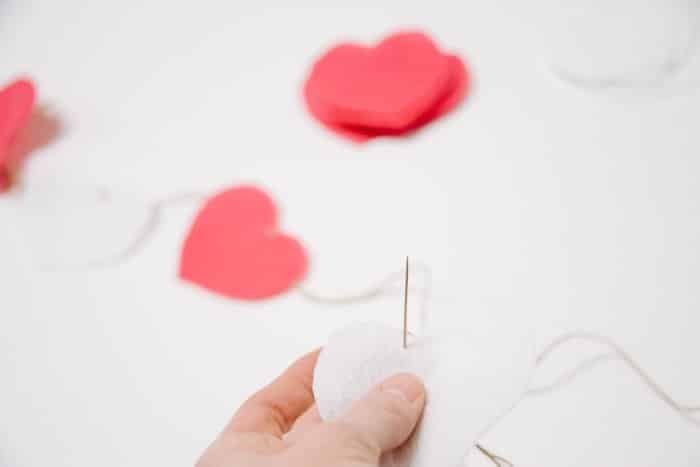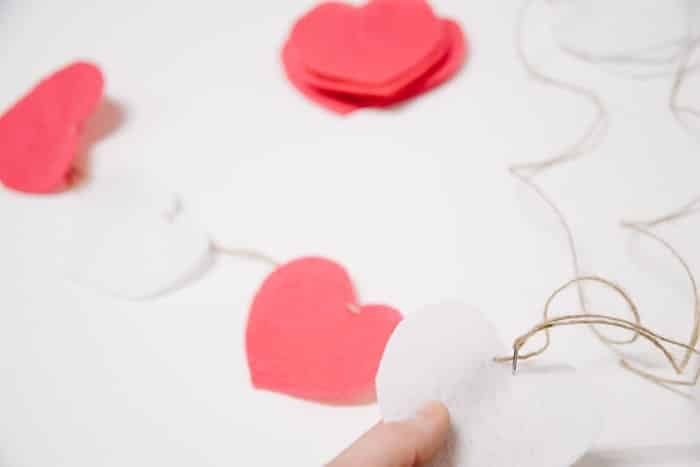 Continue until all of the felt hearts are on the twine, and your garland is as long as you'd like.
You can fine tune the spacing in a minute, so right now, you just want to get all of the hearts onto the twine.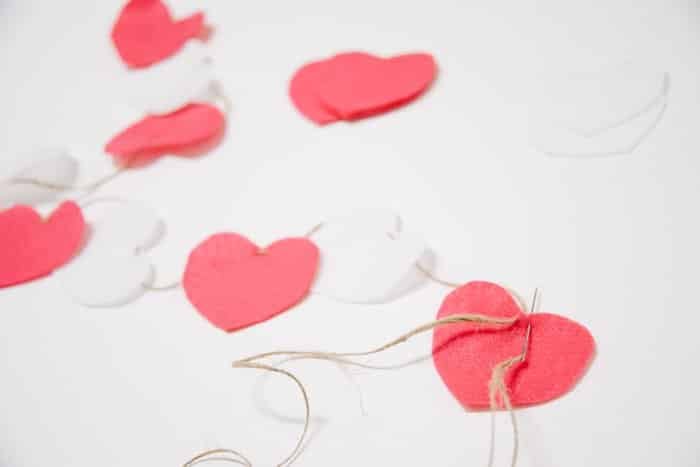 Step 6. Fine tune the heart spacing and hang garland.
Fine tune the heart spacing; slide the hearts around so they are spaced evenly.
Tie a knot at each end of the twine, and you're ready to hang it up!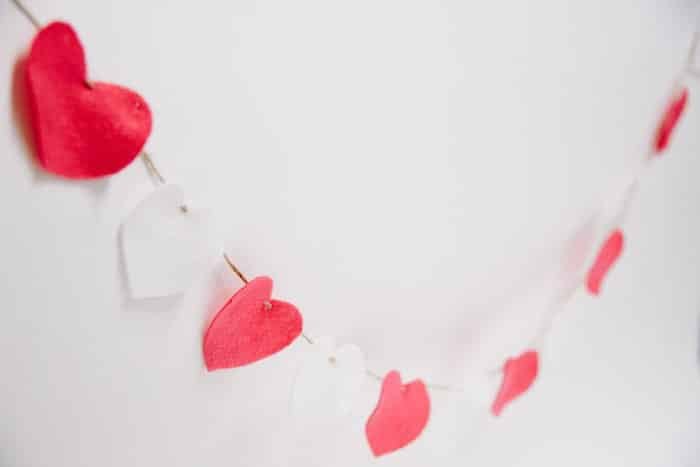 DIY Valentine's Day decorations do not have to be complicated or fancy.
Chances are you already have felt in your craft stash, so you are probably ready to make this garland right now!
You could also make this garland using paper hearts, or using a different kind of string like embroidery floss, yarn, or baker's twine too.
It's an easy, fast valentine craft that is fun for the kids to join in on too!
–
Save this idea for later by pinning the photo below to Pinterest!