**These posts often contain affiliate links. Please see our disclosure policy for details.**
Learn how to make agate magnets in this step-by-step craft tutorial. These DIY rock magnets need only E6000 glue and magnets to make!
Magnets are easy and fun to make. We've made lots of different magnet projects here, ranging from cork planter magnets to photo magnets and beyond.
Today, we are going to use agates and other tumbled rocks we found during rockhounding adventures, and make fun agate magnets (and DIY rock magnets) with them!
Here's how we do it!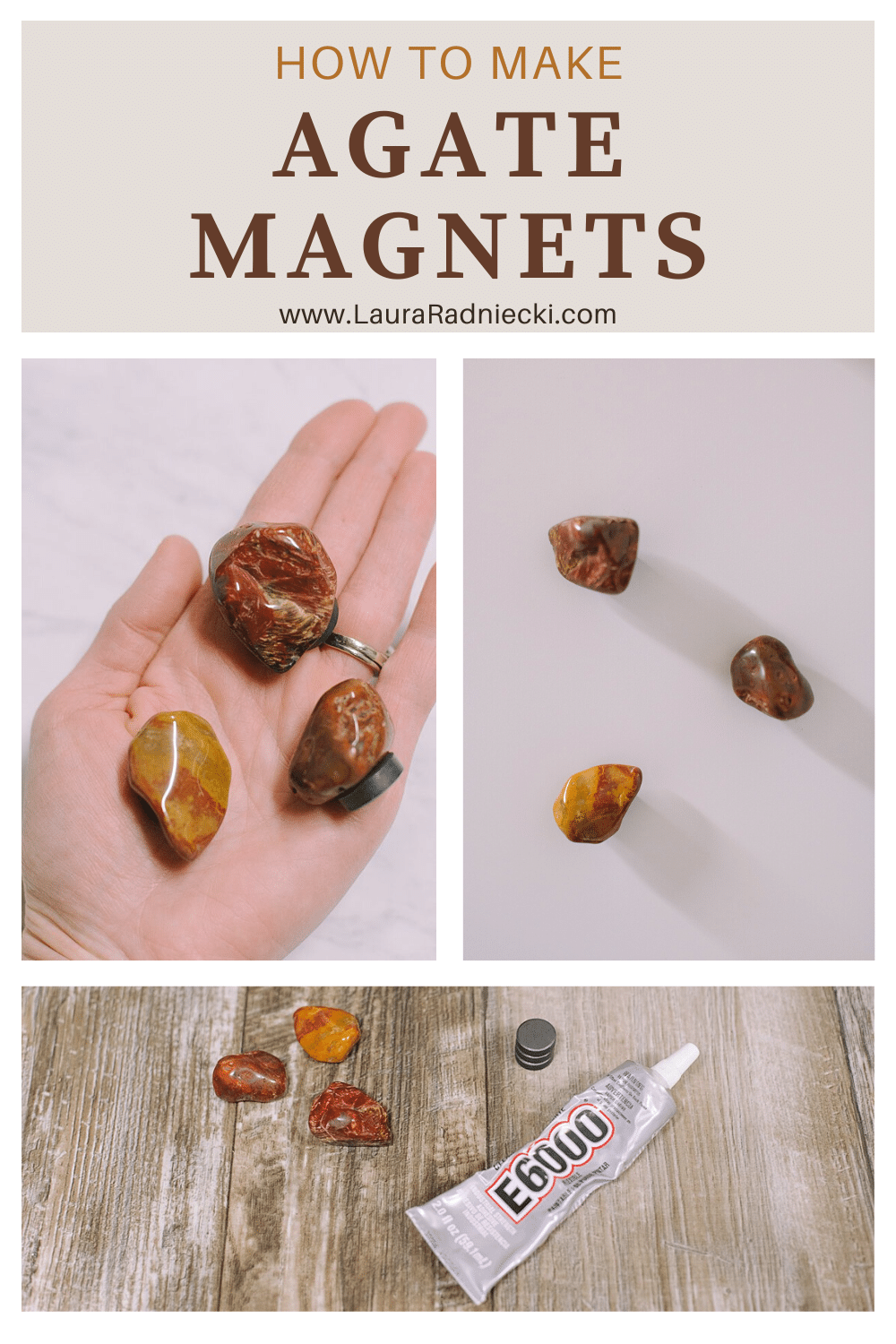 How to Make Agate Magnets
Step 1: Gather Supplies
Supplies Needed:
Agates or Rocks – (bonus points if they're tumbled but not required.)
Washi Tape – to hold in place while the glue dries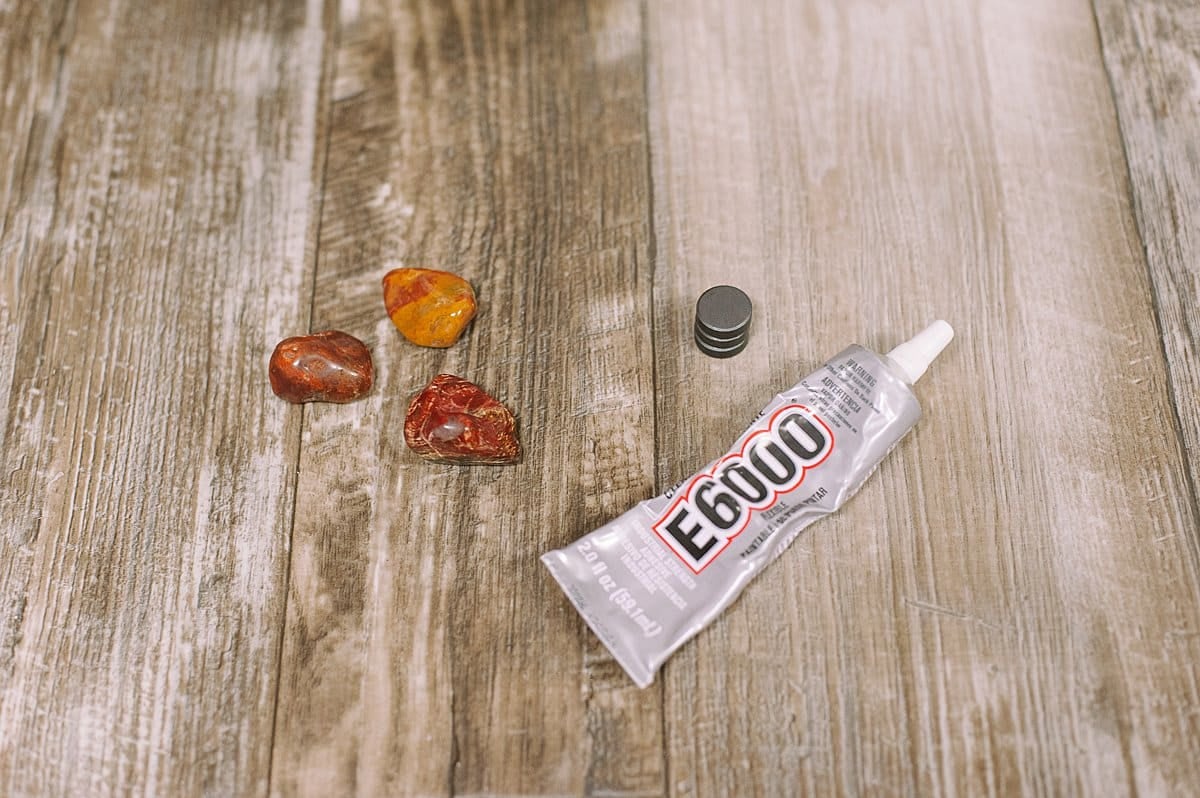 Step 2: Apply a small dab of E6000 glue onto a magnet.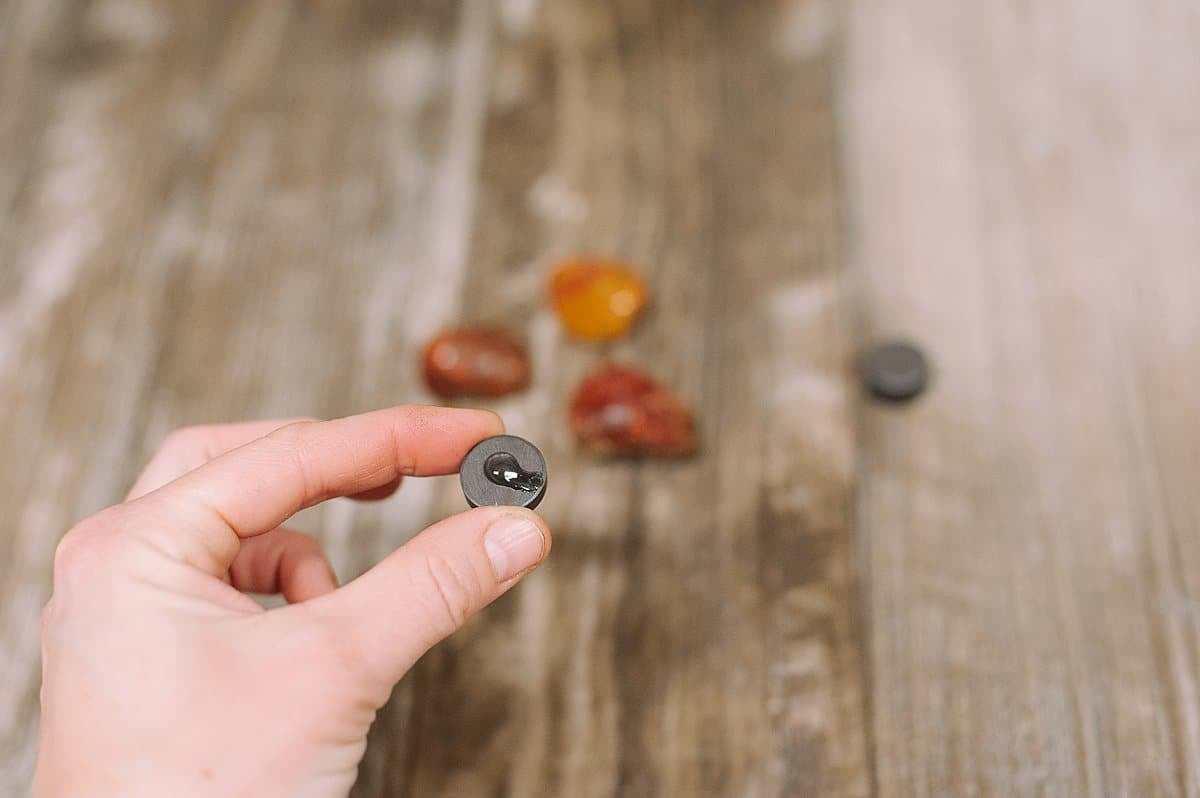 Step 3: Place the magnet onto the flat surface of a rock or agate.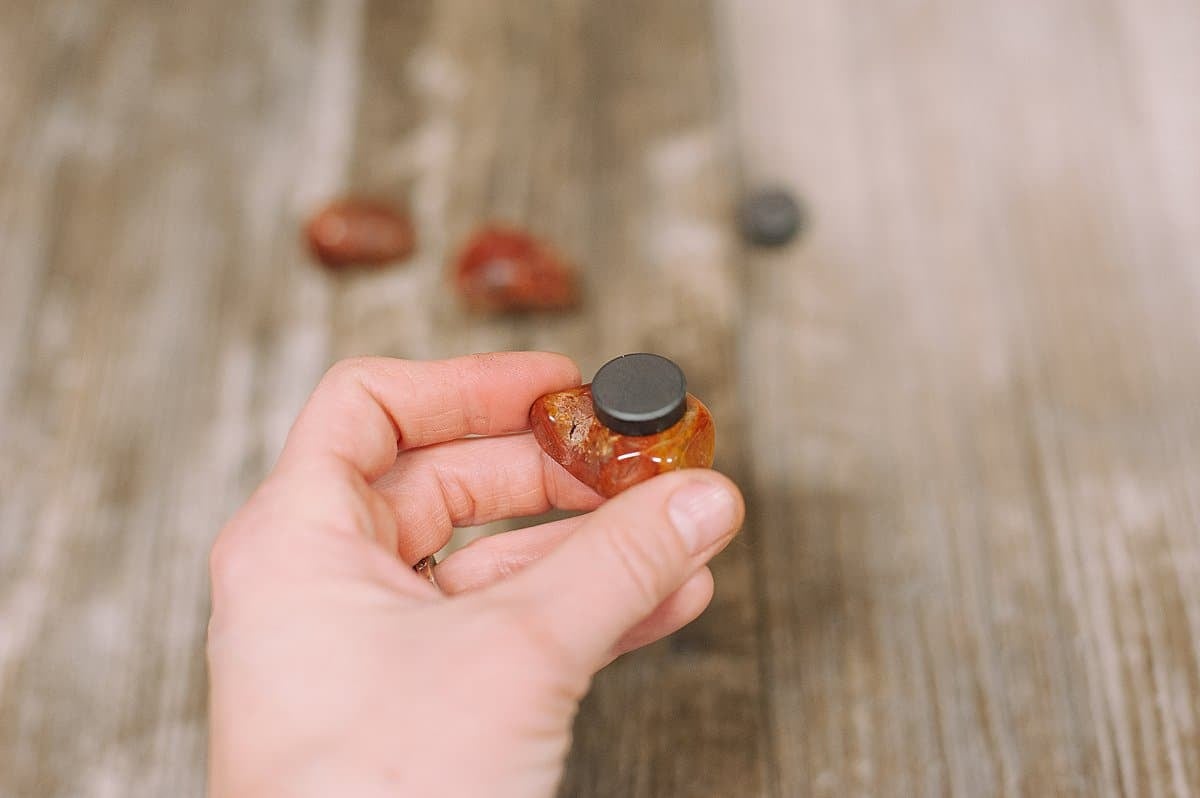 Step 4: Use washi tape to hold the magnet in place while the glue dries.
The magnets started to slide all over the rocks when I let go of the magnets because the glue takes a long time to dry.
Washi tape helps hold the magnets in place while the glue dries, and comes off easily.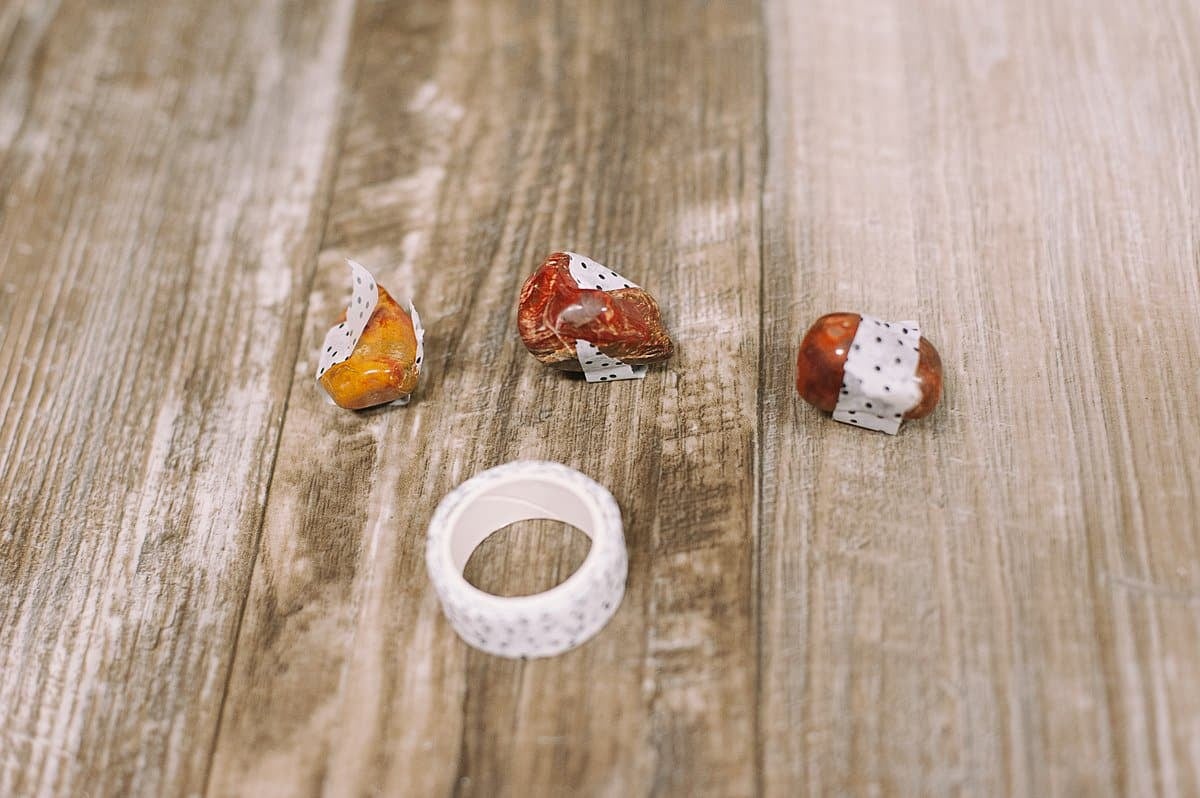 Once the glue is dry, remove the washi tape and test out your magnets!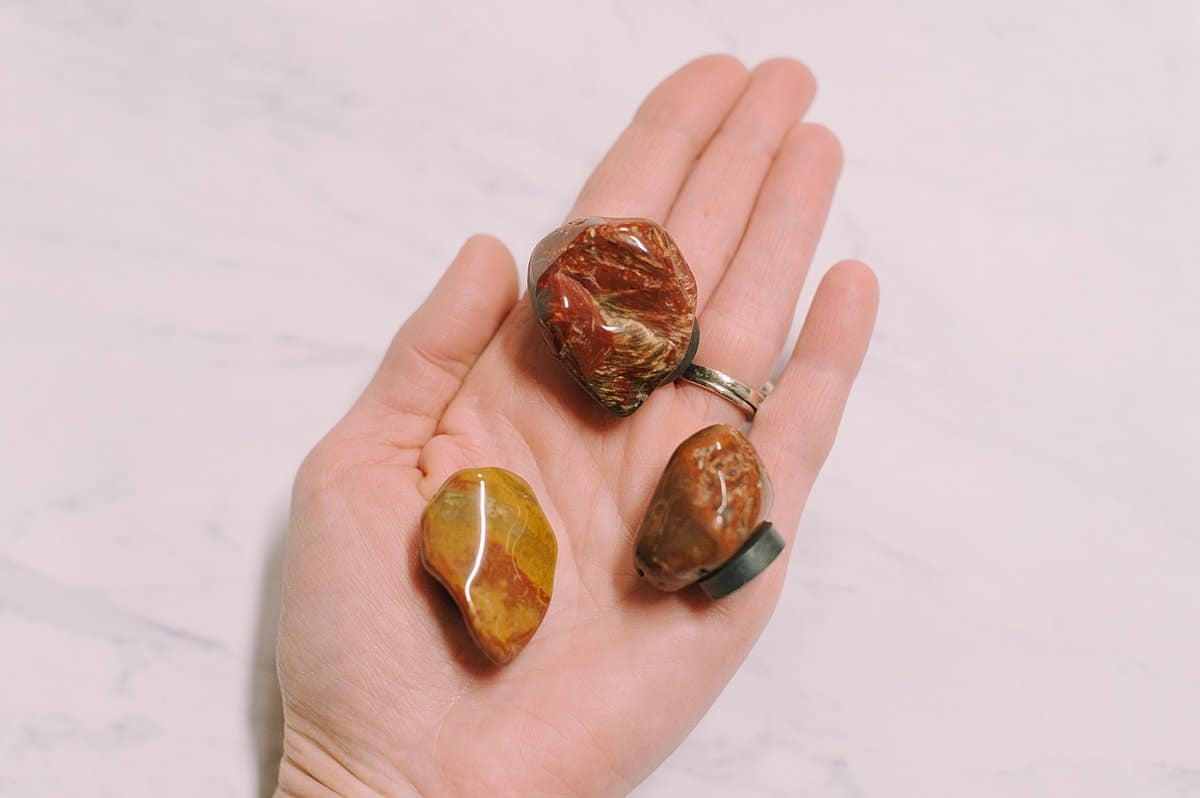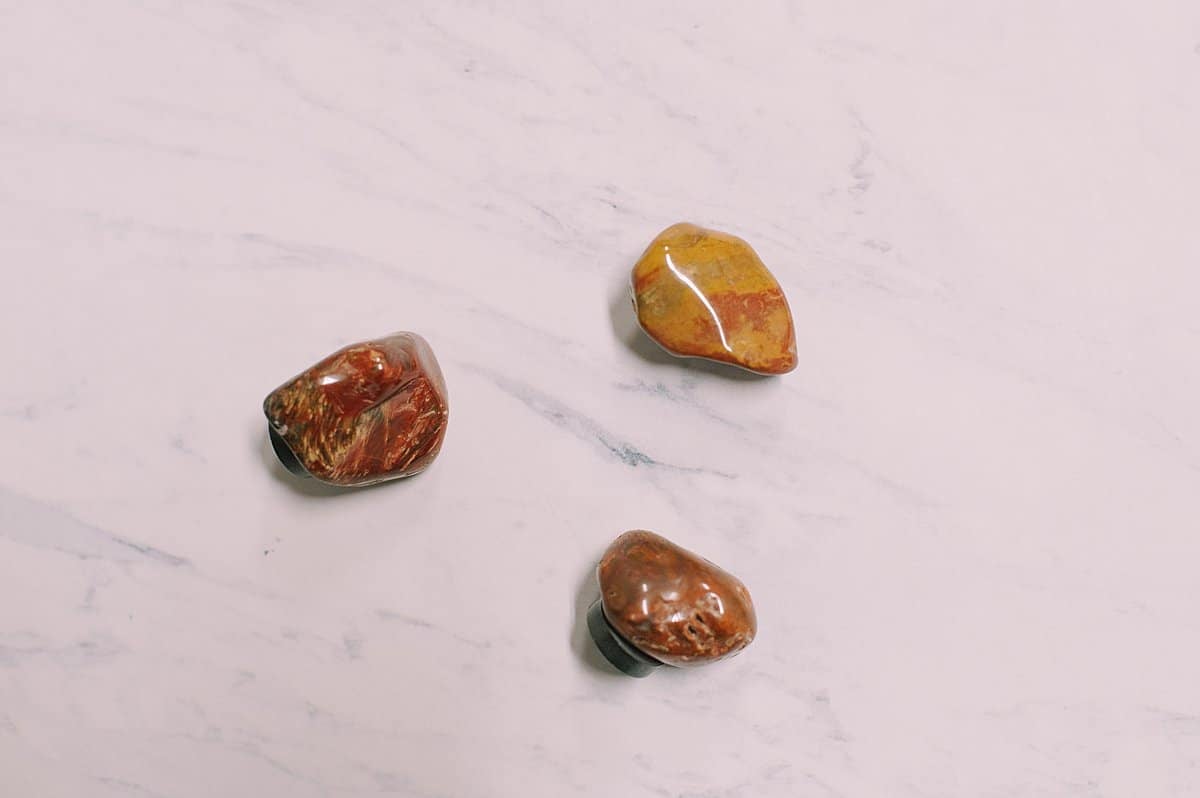 – – – – –
Make sure the rocks you use aren't too big and heavy.
Otherwise, your DIY rock magnet might slide down the magnetic surface if the rock overpowers the magnet. (This happened to one of mine on the less-magnetic surface of my whiteboard. It worked fine on the stronger filing cabinet.)
Making agate magnets are a great way to put all those cool agates and rocks you collected to good use!
If you try this out, show me your results!