**These posts often contain affiliate links. Please see our disclosure policy for details.**
Felt is a fun, versatile craft supply.
It is cheap to buy, comes in tons of colors, and don't fray when you cut it.
We used felt to make an easy Valentine's Day Heart Garland that is the perfect edition to the mantle.
Now, we're going to use felt and baker's twine to make a cute heart pouch that is ready for a Valentine's Day treat!
Let's make it!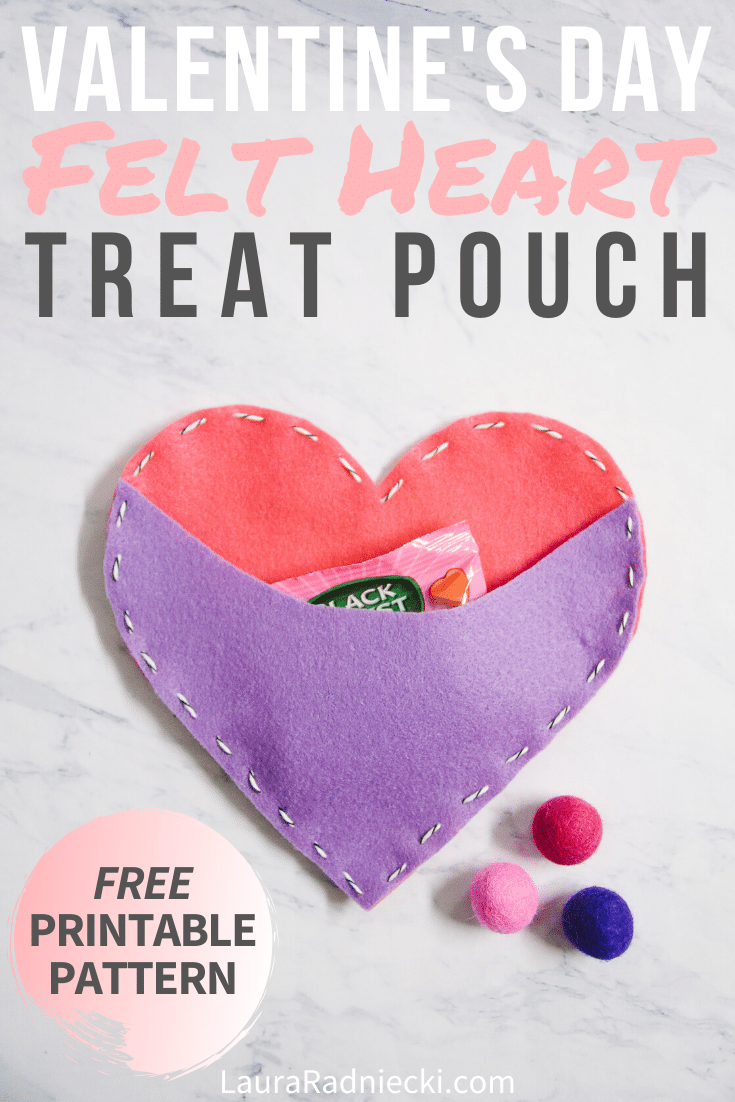 DIY Felt Heart Treat Pouch for Valentine's Day
Step 1. Gather Supplies.
Supplies Needed: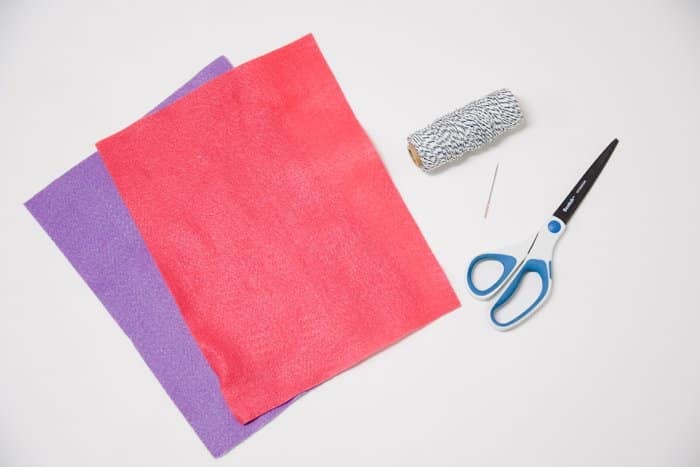 Step 2. Print, cut out heart pouch templates.
Print out the heart pouch templates from the Resource Library, and cut them out.
Step 3. Cut two felt pieces.
Using the two template pieces, cut out two felt pieces.
Step 4. Thread needle with baker's twine.
Cut a long section of baker's twine, and thread the embroidery needle.
You're ready to hand stitch the two felt pieces together!
Step 5. Pin felt pieces together to hold in place and hand sew around the edge.
Use a pin or two to hold the felt pieces together so they don't slide around as you are hand sewing them together.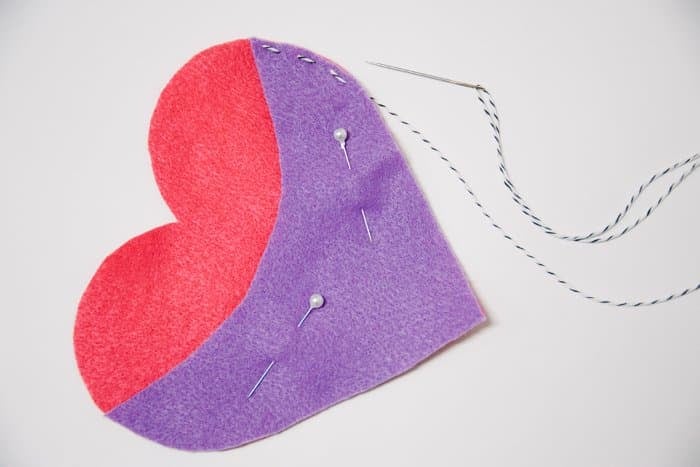 Using a simple running stitch, sew around the edge of the heart with the baker's twine and needle.
Continue around the whole perimeter of the heart. Knot and trim excess when finished.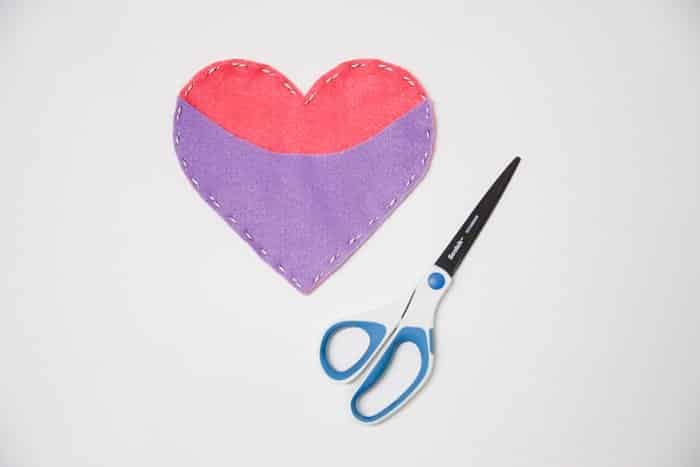 Step 6. Inspect, and add your favorite Valentine's Day treat!
Check to make sure everything looks good and there aren't any stray threads etc.
You have now made a cute heart pouch where you can slide in a treat of your choice.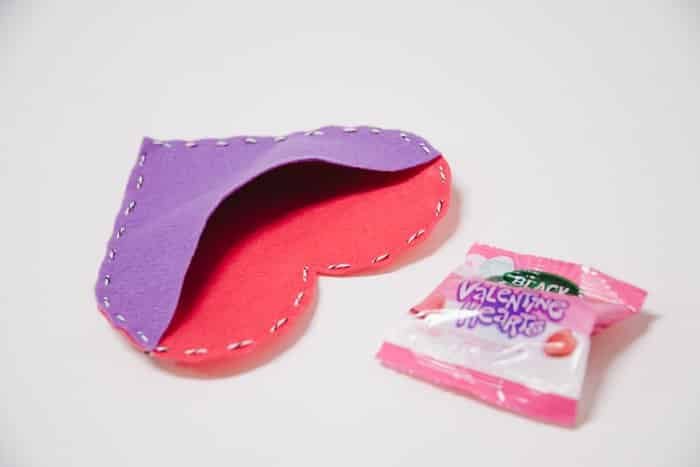 You can make this treat pouch simple and sweet like we did in the photos above, or you can make it fancy by adding embellishments, stencils, or even rhinestones!
The choice is yours!
The felt heart pouch comes together easily, and could even be a great way for older kids to practice hand stitching if they want to help you make it.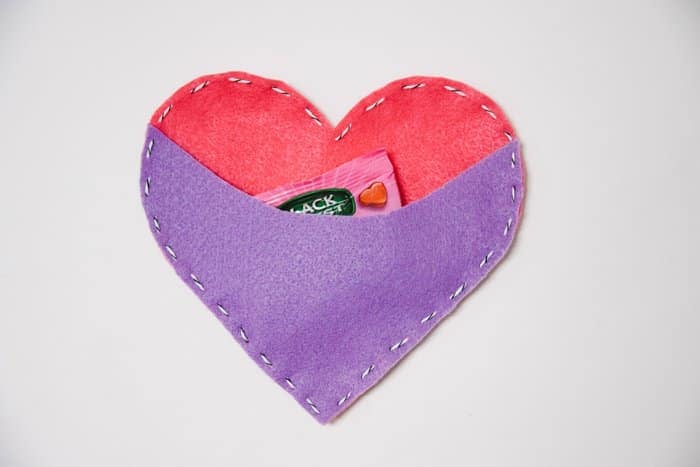 Either way, it's a fun Valentine's Day craft idea, and will leave you wanting to make more than one!
–
Save this idea for later by pinning the photo below to Pinterest!