**These posts often contain affiliate links. Please see our disclosure policy for details.**
LEARN HOW TO MAKE A DIY BABY JESUS ORNAMENT FOR YOUR CHRISTMAS TREE THIS YEAR. IT'S THE PERFECT HANDMADE CRAFT TO DO WITH YOUR KIDS!
Christmas tree ornaments come in all shapes and sizes, but there's something striking about humble ornaments that make you pause.
Those ornaments that make you look a little closer and remind you of what Christmas is really about.
Today's handmade ornament does just that. It's humble, it's classic, and it's surprisingly emotional.
It's a visual reminder of the true meaning of Christmas.
We're on Day 5 of The 30 Days of Ornaments Project, where we will make 30 handmade ornaments over the next 30 days.
Today, we are borrowing inspiration from my popular Nativity Scene and Holy Family posts and learning how to make a DIY Baby Jesus Ornament!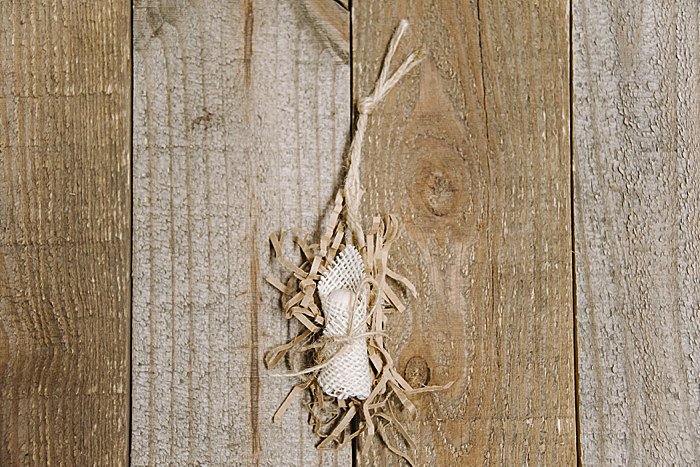 Let's get started!
Day 5: How to Make a Baby Jesus Ornament
DIY Baby Jesus Christmas Ornament
Step 1. Gather supplies.
Supplies needed: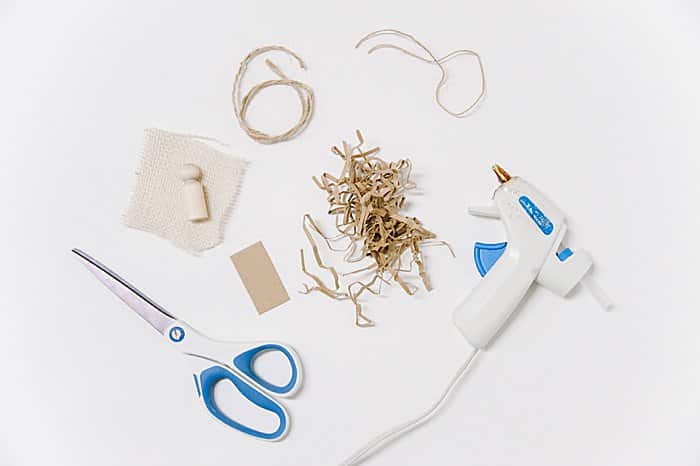 Step 2. Cut burlap fabric into a 3×3 inch square. Trim off one corner to make swaddling easier.
Step 3. Swaddle Baby Jesus in the burlap using hot glue. Bottom up first, then glue. Wrap one side and glue. Wrap the other and glue.
Step 4. Cut small rectangle of cardboard to use as a base to glue shredded paper to.
Step 5. Hot glue shredded kraft paper to small piece of cardboard.
Step 6. Glue swaddled Baby Jesus to the shredded paper and rectangle.
Step 7. Wrap thin twine around center of shredded paper, rectangle, and Baby Jesus. Tie and knot.
Step 8. Hot glue twine to back of cardboard piece for hanging string.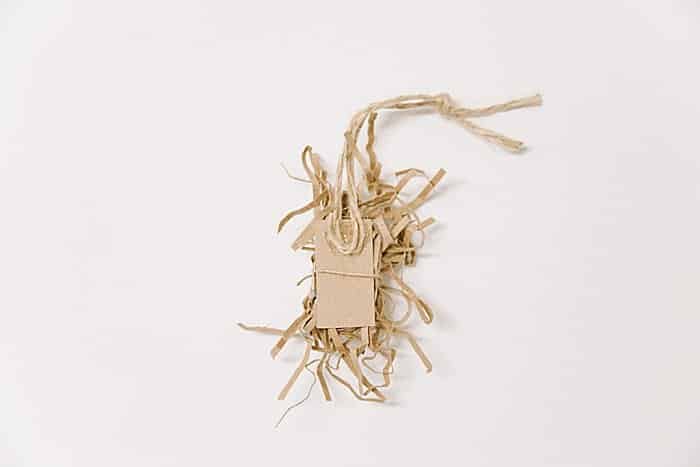 Step 9. Assess ornament, glue or trim any rogue pieces of shredded paper, and hang!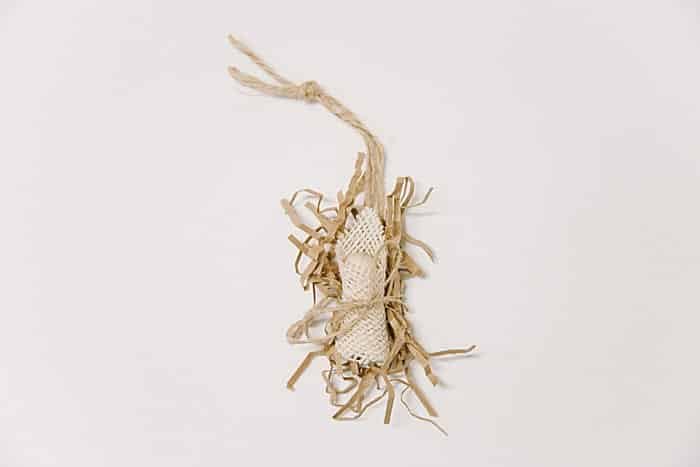 With just a few simple supplies and a little bit of time, you can make a handmade Christmas ornament that has the power to stop people in their tracks.
This DIY Baby Jesus ornament is unlike any other; it's a physical reminder of the true meaning of Christmas… something we could all use this time of year.
Save the idea for later by pinning the photo below to Pinterest!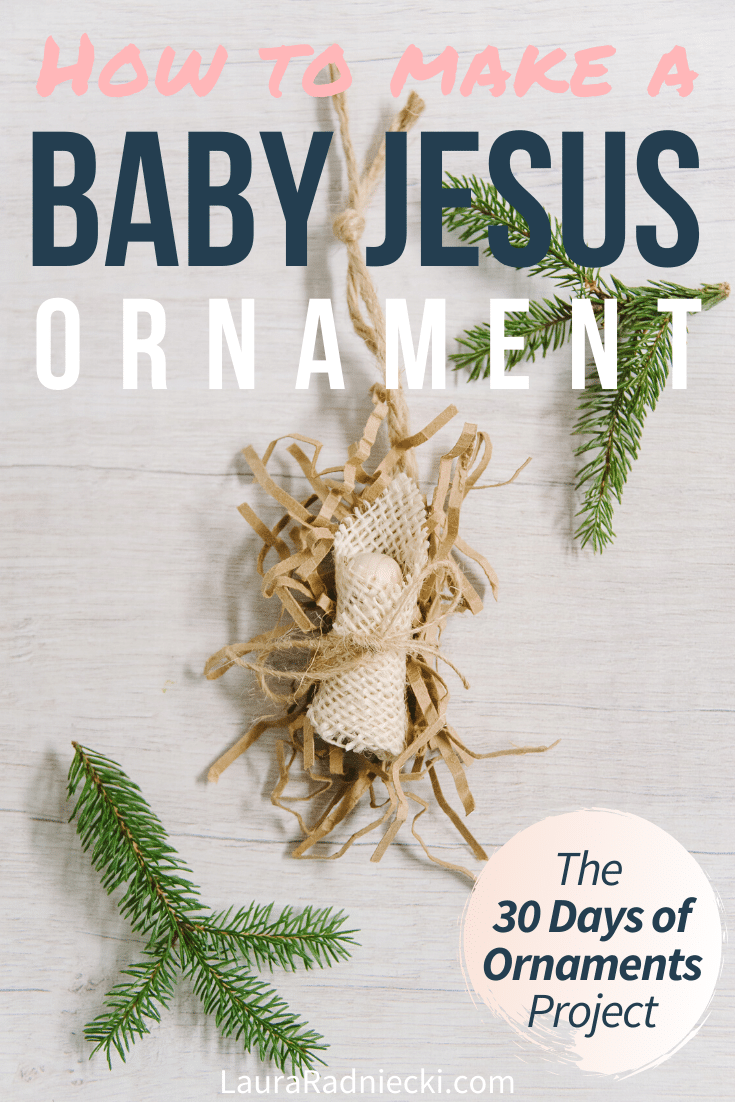 . . . . . . .