**These posts often contain affiliate links. Please see our disclosure policy for details.**
The best Christmas ornaments are ones that trigger a memory, remind you of a special experience, or symbolize something significant to you.
And I can't think of a better or more significant thing for an ornament to signify than your family.
We're on Day 19 of The 30 Days of Ornaments Project, where we are making 30 handmade ornaments in 30 days.
Today, we are taking simple wooden rectangles and combining them with ribbon, twine, and hot glue to create a simple yet significant DIY family tree name ornament that will remind you of what's truly most important this Christmas season (and always) – your family.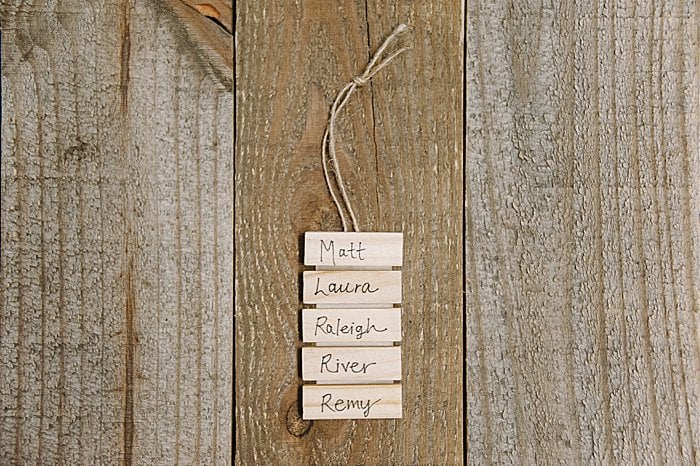 Let's make it!
Day 19: How to Make a Family Tree Name Ornament
DIY Family Tree Ornament
Step 1. Gather supplies.
Supplies needed: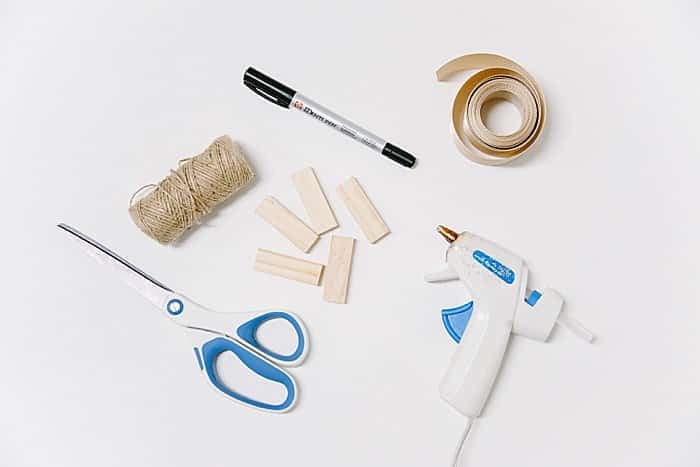 Step 2. Cut a 12″ section of twine as a hanging string and set aside.
Step 3. Hand letter your family's names onto wooden rectangles. (If you want to try something extra, you could use a wood burning tool to write your names instead.)
Step 4. Arrange wooden rectangles on top of ribbon to determine how much ribbon you need. Cut ribbon to size.
Step 5. Hot glue wooden rectangles onto the ribbon.
Step 6. Fold hanging string in half and knot two ends together.
Step 7. Hot glue hanging string to the back of the top of the ornament.
Step 8. Inspect family tree name ornament and hang!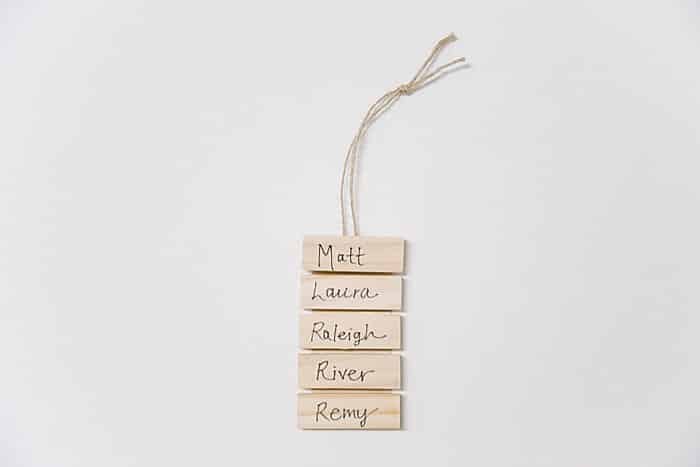 There are so many ways to make this ornament more flashy or fancy. Hand lettering, calligraphy, metallic markers, stencils, wood burning, beads, GLITTER… And yet, I really like it simple.
It's probably one of the most basic ornaments in The 30 Days of Ornaments Project.
But it cuts right to the heart of Christmas and reminds me of what matters most now and all year long: FAMILY.
Save the idea for later by pinning the photo below to Pinterest!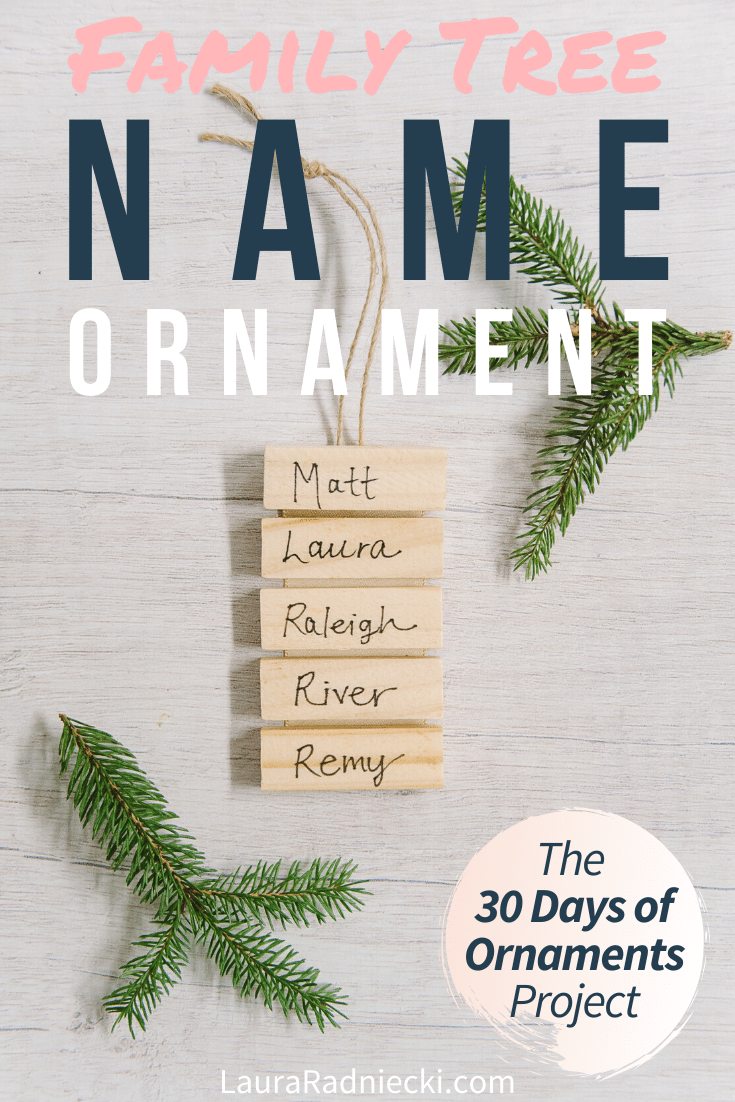 . . . . . . .