**These posts often contain affiliate links. Please see our disclosure policy for details.**
Fall is a precious, fleeting season. The leaf color here in Minnesota is gorgeous, but before we know it, the leaves are past peak, laying on the ground, and the threat of snow looms
This year, I wanted to involve my young son in the fall leaves, so we decided to make an easy DIY leaf garland together.
There are lots of ideas and options for leaf crafts for kids out there, but this one is a great way to admire and appreciate the colors of the fall leaves, as well as work on fine motor skills while threading leaves onto twine.
Here's how we made our simple leaf garland!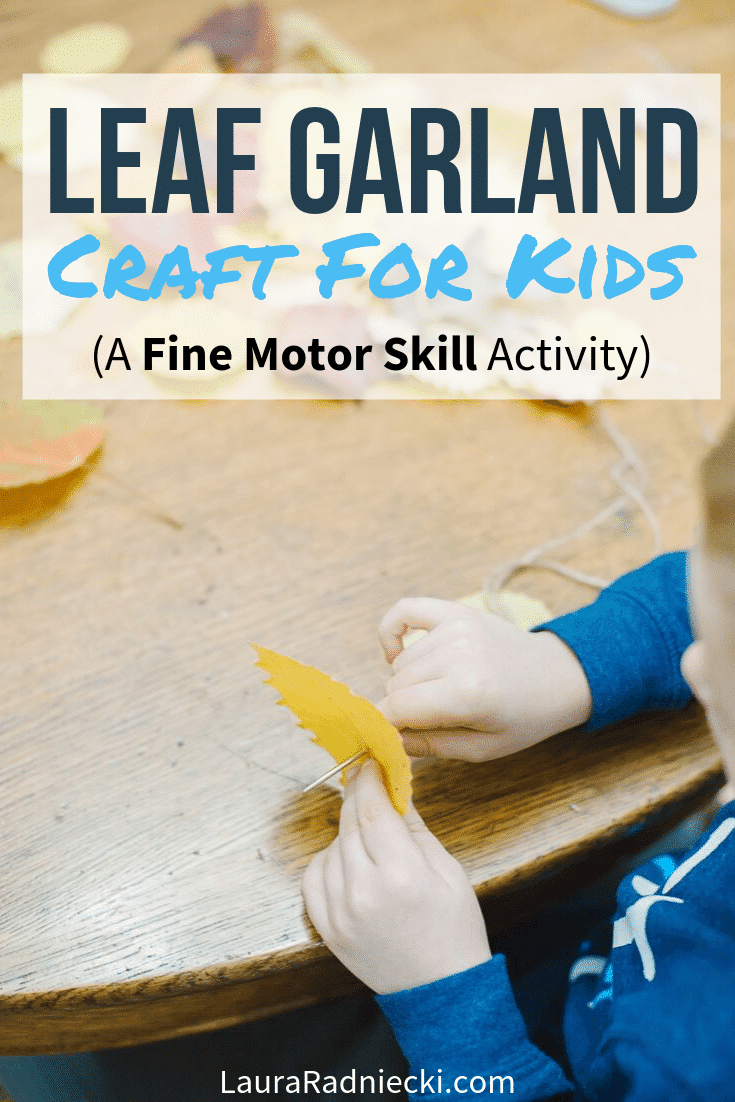 How to Make an Easy DIY Leaf Garland
Step 1. Gather Supplies
Supplies Needed:
Leaves
Twine or string
Scissors
We picked up colorful leaves from the ground in our yard.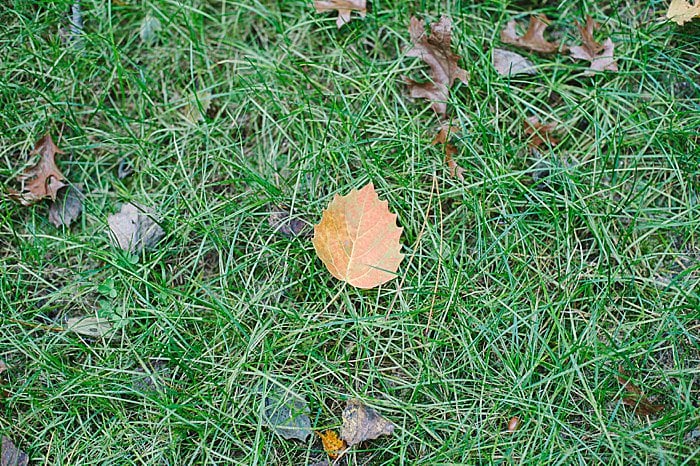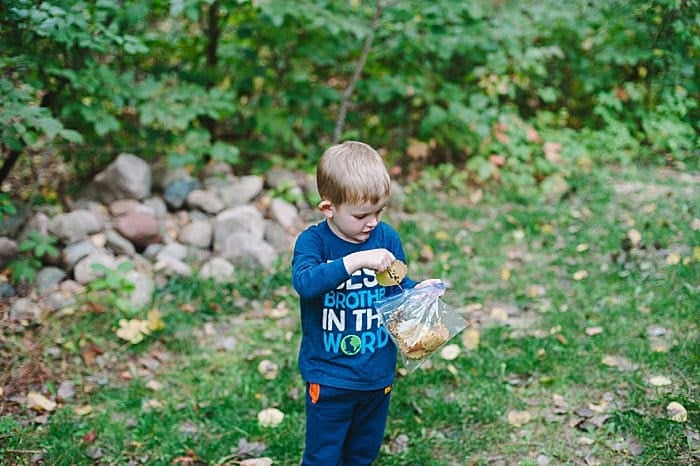 Many of them were wet, and I discovered that tiny slugs love to hide on the backs of the leaves.
In preparation for the garland, I wiped off and rinsed the leaves, and let them dry on paper towels, so they were clean, dry, and ready to go.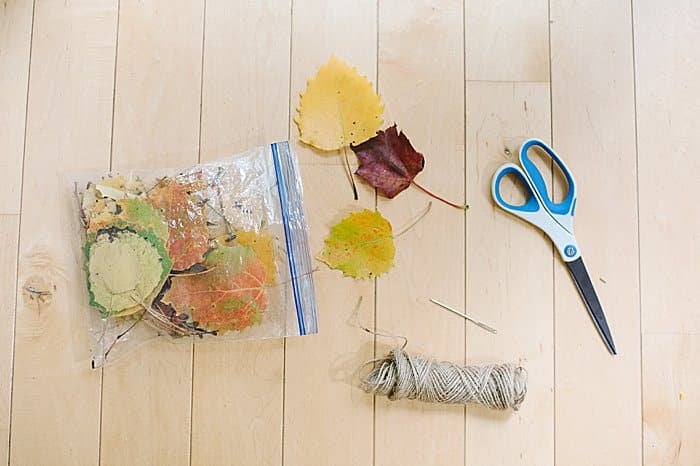 Step 2. Thread needle with twine.
Determine how long you want your leaf garland to be, and cut a section of twine.
Err on the side of "too long" because you can always shorten it at the end.
Thread the twine through the eye of your blunt needle so it's ready for the leaves.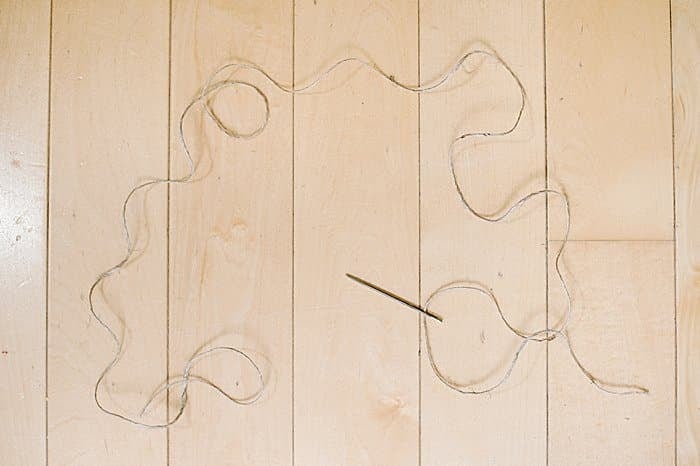 Step 3. Carefully add leaves to the needle and string.
My son is 3.5 and did a great job of doing this himself. (He surprised me; I wasn't sure he'd be able to do it without ripping the leaves.)
He slowly added the leaves one by one, pushing them onto the needle, and then pulling them onto the twine.
I moved them further down the twine so he could add more.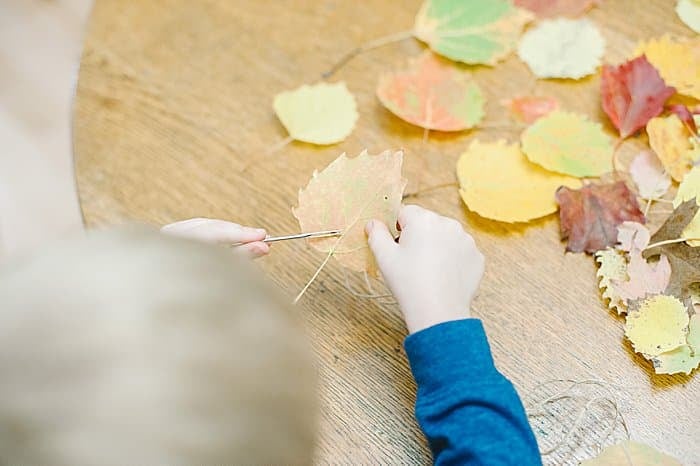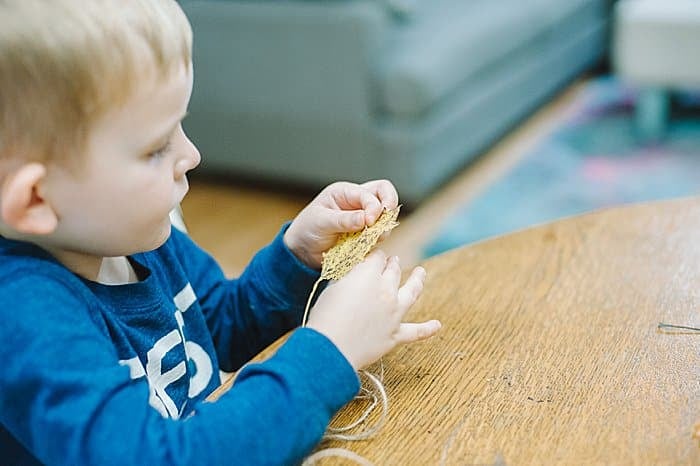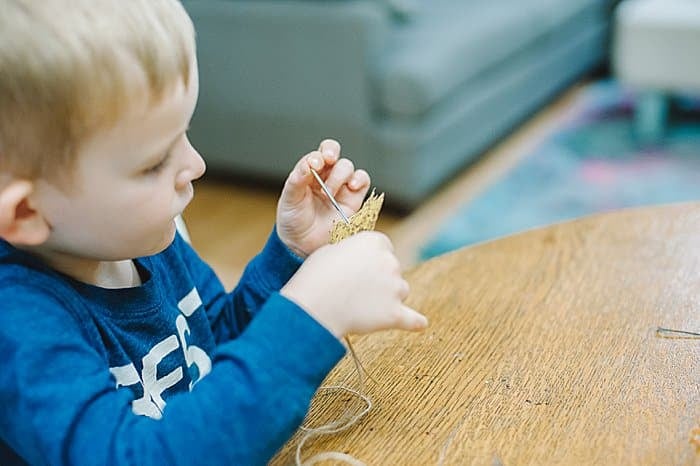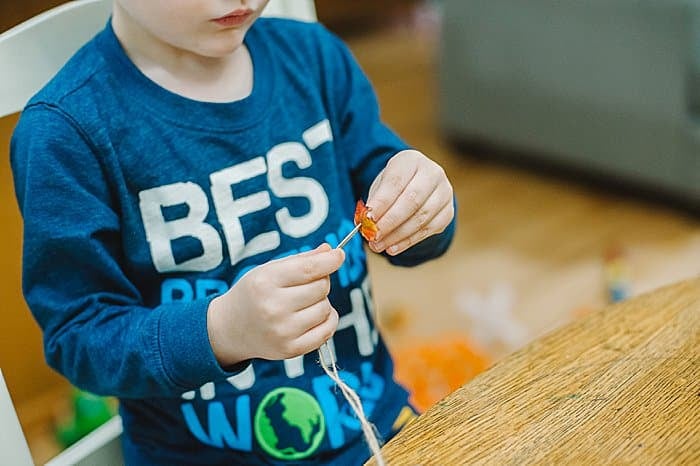 Step 4. Continue adding leaves.
Add as many leaves as you'd like.
The more you add, the fuller your finished garland will be.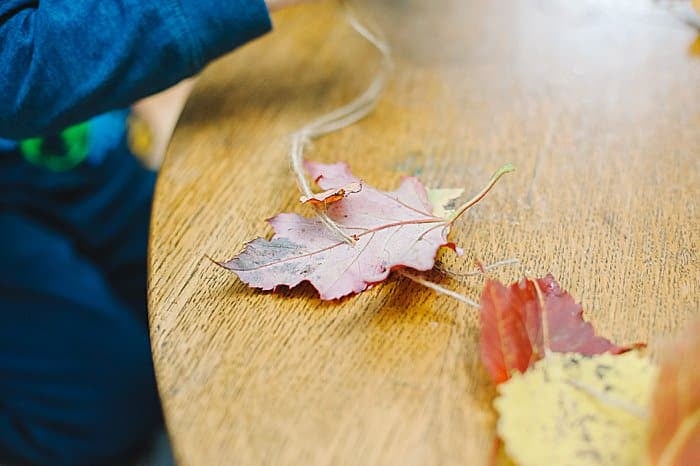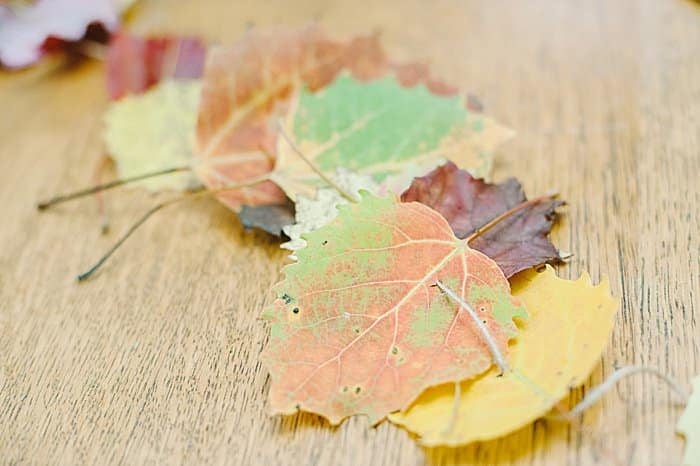 Step 5. Hang up your easy leaf garland!
Tie knots in the ends of the twine, and hang it up! (Command hooks for Christmas lights are my favorite way to hang garlands and banners.)
Once it's hung, you can move the leaves around to make them look their best.
I spread them out a little bit so they filled up more of the garland, but still looked full.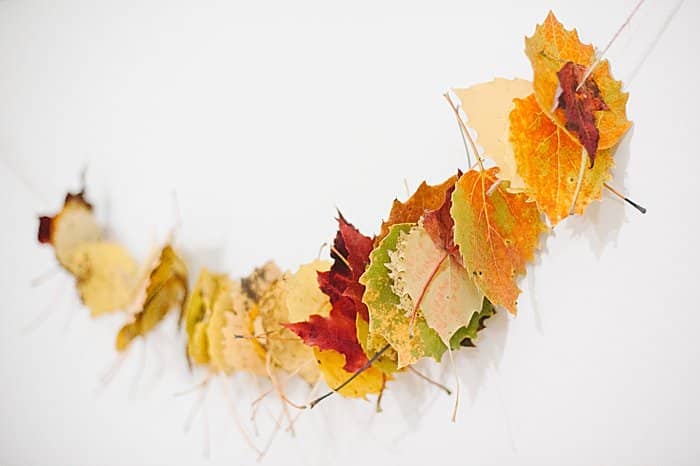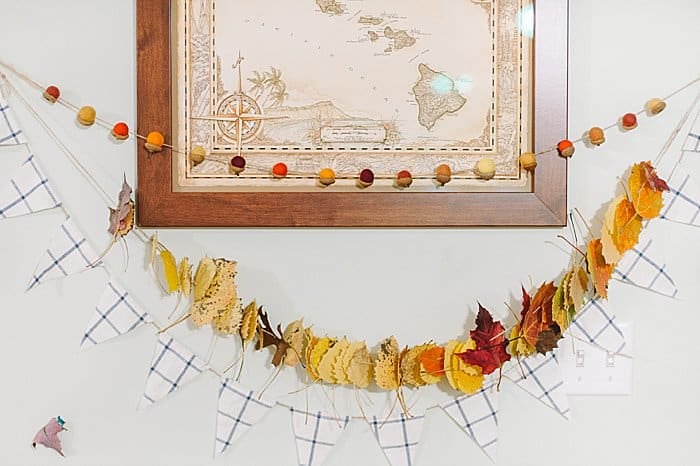 Our diy leaf garland has been hanging in our house for several weeks now. I paired it with a simple triangle bunting and the felt acorn garland I made recently.
The leaves continue to dry out as time goes on, but it's still going strong. It should last through this fall season, as long as little hands don't mess with it too much!
My son and I had lots of fun hunting for colorful leaves in the yard, and I especially loved watching him concentrate and string the leaves onto the twine.
It makes a simple fall kids craft that my son loved, and one I am happy to hang up on my wall!
– – – – –
Save the idea for later by pinning the photo below to Pinterest!