**These posts often contain affiliate links. Please see our disclosure policy for details.**
To me, Christmas (and Christmas decor in particular) is meant to be sentimental.
Family heirlooms, cherished traditions, and ornaments that remind you of significant seasons of life… the best parts of Christmas remind us of what's most important.
We're on Day 24 of The 30 Days of Ornaments Project, where we are making 30 handmade ornaments in 30 days.
We already made a Mod Podge family photo ornament, as well as a family tree name ornament; both of which are sentimental reminders of family.
Today, we are going to use Scrabble tiles to spell out my last name, and glue them to a burlap ribbon to create a DIY Scrabble tile name ornament!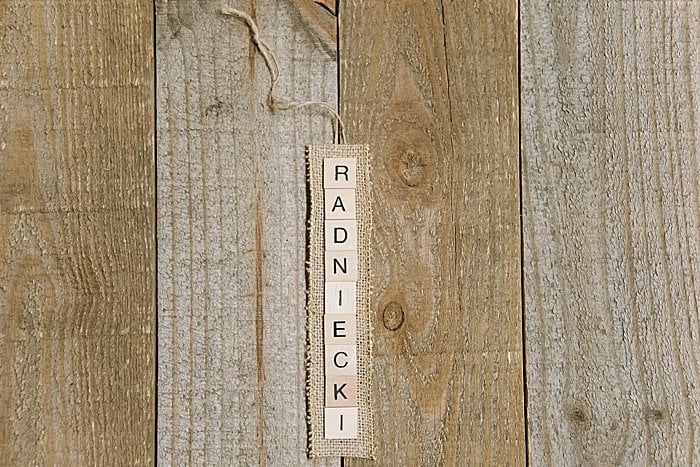 Let's make it!
Day 24: How to Make a Scrabble Tile Name Ornament
DIY Scrabble Tile Ornament Craft
Step 1. Gather supplies.
Supplies needed: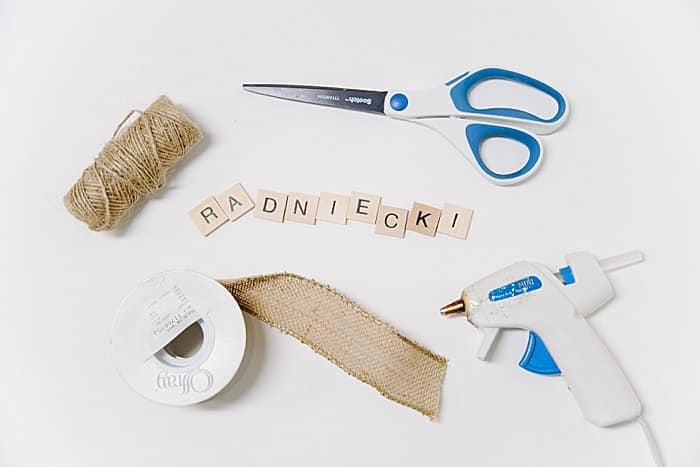 Step 2. Cut a 12″ section of twine as a hanging string and set aside.
Step 3. Spell out the name or word for your ornament in Scrabble tiles.
Step 4. Cut a corresponding length of burlap ribbon that is slightly longer than the word for your ornament.
Step 5. Hot glue Scrabble tiles onto burlap ribbon.
Step 6. Fold over and hot glue the top and bottom of the ribbon to finish both edges.
Step 7. Fold the twine hanging string in half and knot the two ends. Trim off any excess.
Step 8. Hot glue the twine hanging string to the back of the top of the ribbon.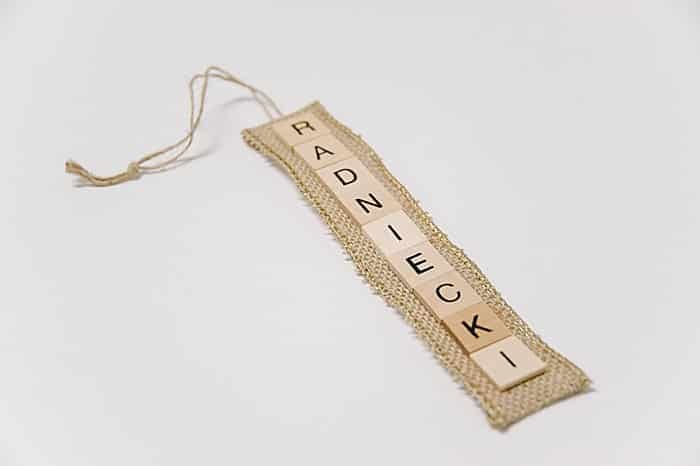 Step 9. Inspect the scrabble tile Christmas ornament and hang!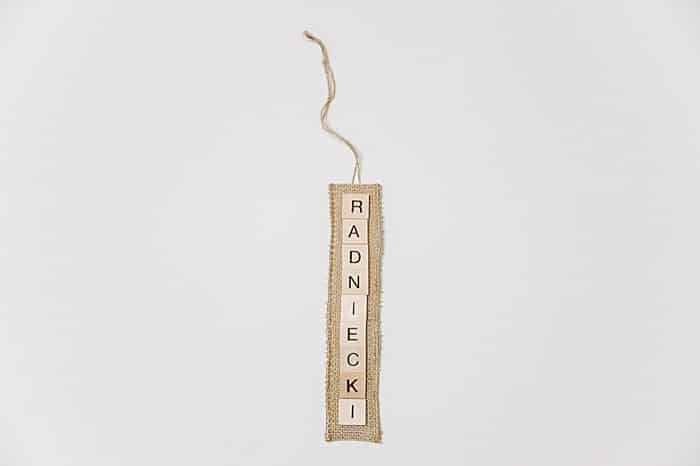 Like the family photo ornament and family tree name ornament from earlier in this project, this scrabble tile ornament featuring my family's last name serves as a significant reminder of what's most important to me.
Both at Christmas time and always, seeing my last name reminds me of what I hold most dear.
Scrabble tiles are an easy and fun way to make an ornament spelling out a last name (or first name!) or to make fun ornaments with holiday themed words like NOEL or MERRY!
Save the idea for later by pinning the photo below to Pinterest!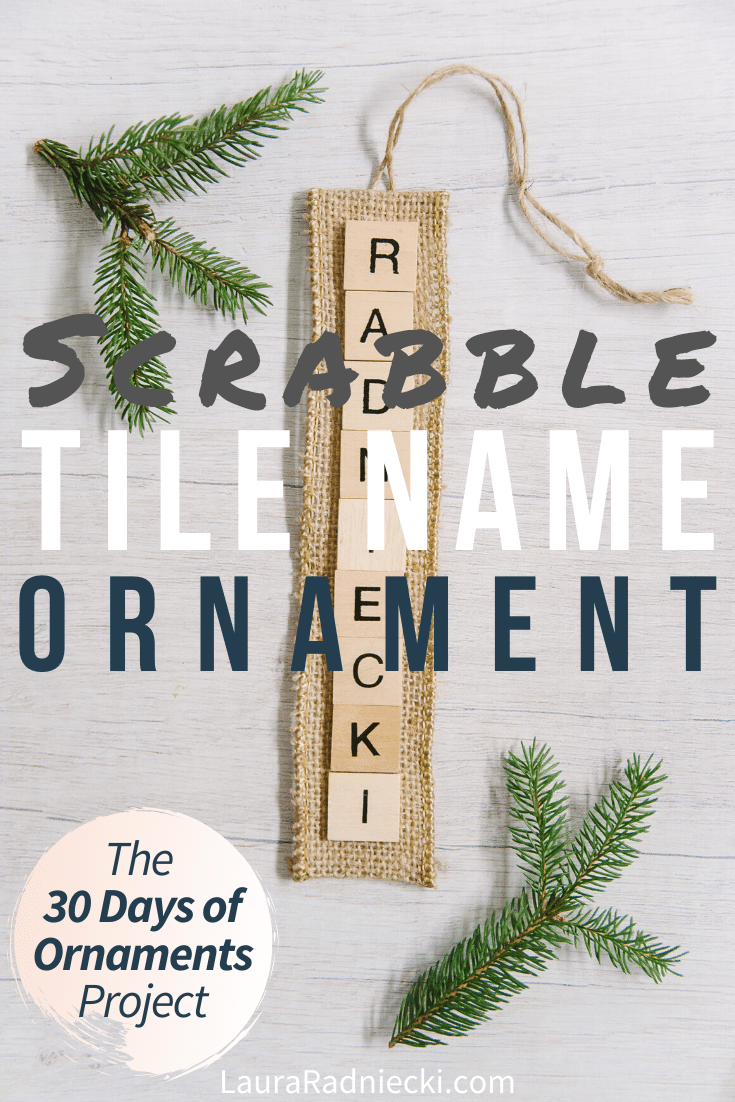 . . . . . . .