**These posts often contain affiliate links. Please see our disclosure policy for details.**
Thank you Get Ready Now for sponsoring this post. Be Your Own Hero … Responsive | Resourceful | Resilient
Winter is coming; you need to be prepared out on the road! Here are some helpful tips for winter preparedness for people and pets, including the Get Ready Now Road Pups & Peeps Road Pack!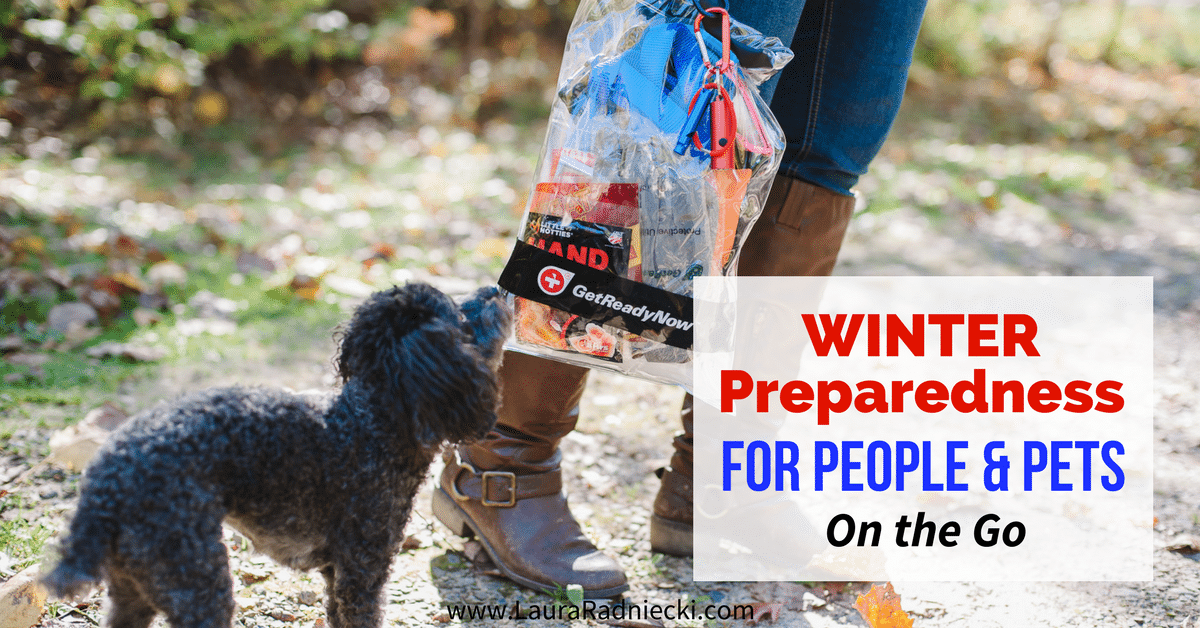 Winter in Minnesota can be brutal. Bitter cold with lots of snow; our state is typically one of the coldest places in the entire country on any given winter day.
We expect snow in Minnesota; we know our winters will include plenty of it. But without fail, snowfalls (and especially the first one of the season) transform our roads into dangerous terrain.
The fact that I've lived in Minnesota nearly my entire life has made me familiar with winter driving (but that doesn't mean I like it!) It has also taught me the necessity of being prepared for winter emergencies. 
Winter snowstorms can be unpredictable. With forethought and some planning as winter approaches, we can be prepared for anything while on the road this winter. It's worth it to take precautions and gather the supplies needed to keep your family (and pets!) safe.
Tips for Winter Preparedness for People and Pets
Stock Your Vehicle with Winter Supplies
Following in my parent's footsteps, ever since I learned to drive I've always stocked my trunk with winter gear as soon as the weather begins to hint at snow.
My list of winter gear necessities always includes:
Ice scraper for the windshield

Snow shovel

Hat, mittens and a scarf

Boots and snowpants in case of getting stranded

A warm blanket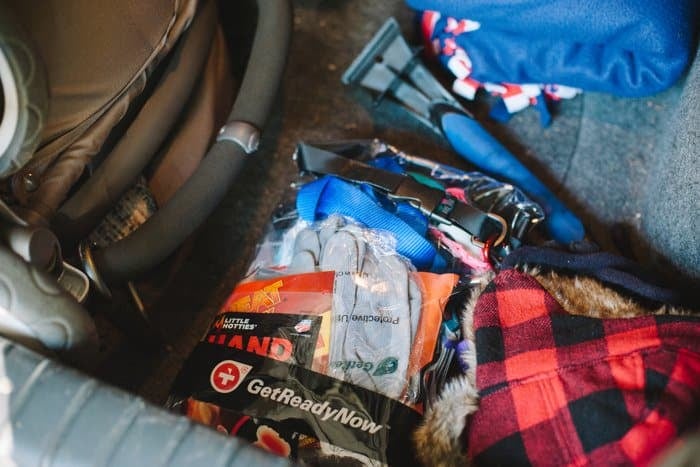 Preparing Beyond the Basics for Kids and Pets
Now that I'm a mother (of a son and a dog), I need to prepare for them as well.
I also need to include:
Winter gear for my son (hat, mittens, boots, snowpants)

Extra diapers and wipes

Snacks with a long shelf life, such as granola bars

An additional warm blanket
While that is a great list for general occasions, it is lacking a lot of potential necessities for a true emergency. And I haven't included anything for my dog, Remy, yet.
That's where the Pups and Peeps Road Combo Pack from Get Ready Now comes in!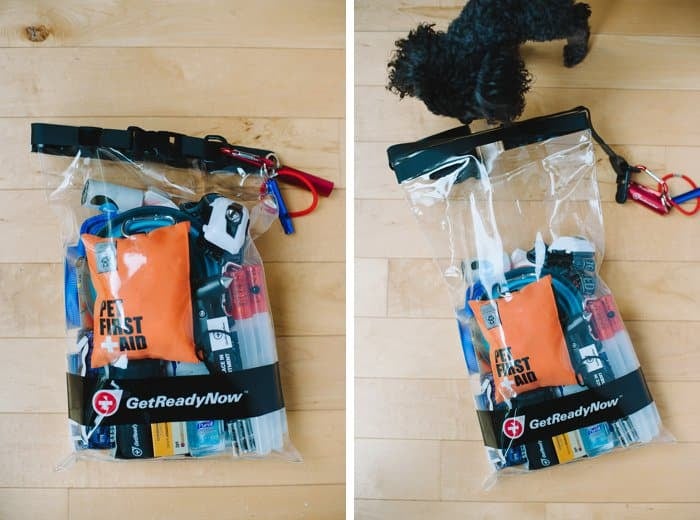 What is the Pups and Peeps Road Combo Pack?
The Get Ready Now Pups & Peeps Road Combo Pack is an emergency preparedness kit for people and dogs that is specifically designed for on the go travel. 
For people, there is a first aid kit, a headlamp with batteries, a stainless steel multipurpose tool, purified drinking water, an energy bar, a seatbelt cutter and windshield breaker, and a whole bunch of other items.
For dogs, there is a treat bag that I can use to fill with Remy's preferred dog treats, a dog first aid kit, a heavy-duty leash, poop bags, a collapsible water bowl, and a red spotlight to light up their dog collar.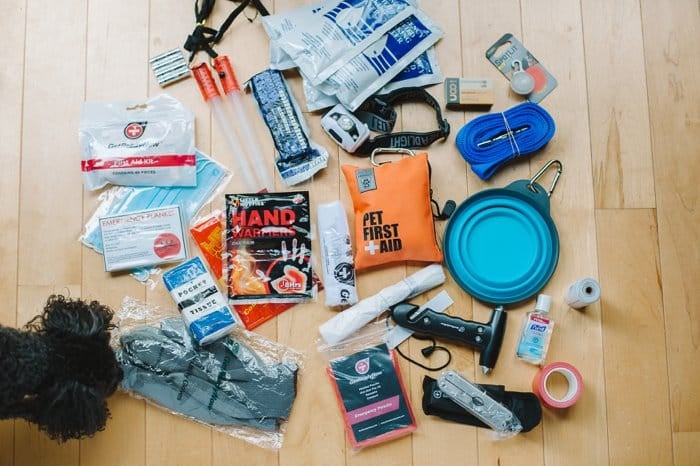 All of the gear fits easily into a clear, waterproof bag, keeping everything together and in one place.
The Get Ready Now's Pups & Peeps Road Combo Pack is unlike any other vehicle accessory or travel and outdoor essential on the market.  The packs are waterproof, clear, and the gear and supplies are ready to use with batteries installed.  When time is of the essence, having everything ready to use makes all the difference!
Other vehicle kits provide tools to take care of the car – not yourself and your dog!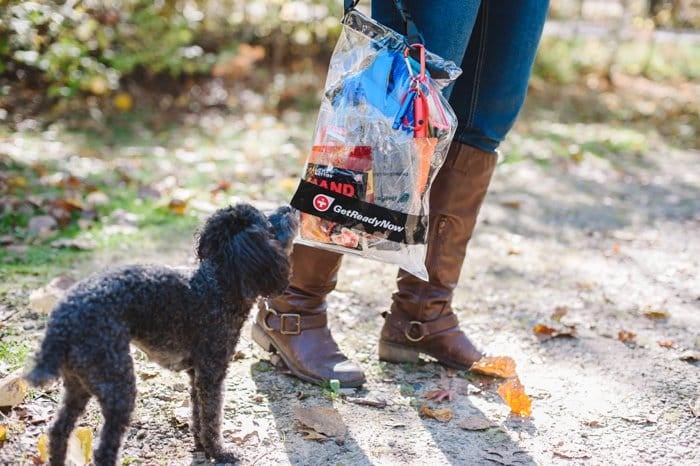 Bring it on, Winter!
I'm excited about everything in the bag because I feel prepared for literally everything this winter. But I'm the most excited about a few of the items in particular.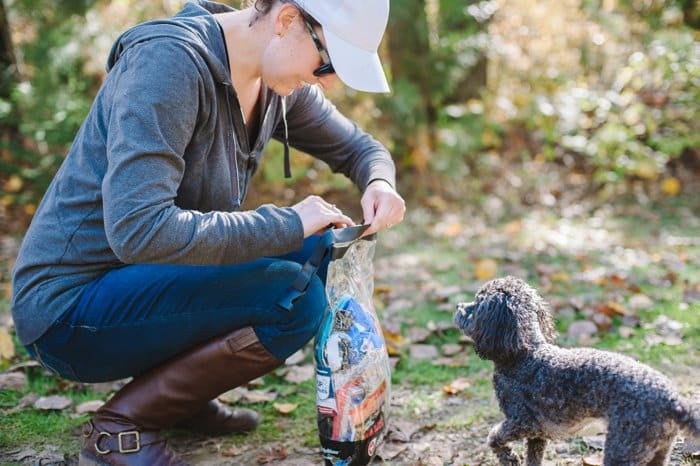 First is the 2 in 1 seatbelt cutter and windshield breaker. It is meant to be kept in the glove compartment, and offers huge peace of mind for driving on the frozen lakes in the Minnesota winter. It is obviously a useful tool to have on hand for other non-frozen-lake situations as well, but that's where my mind goes to first since ice fishing is such a big part of life in Minnesota.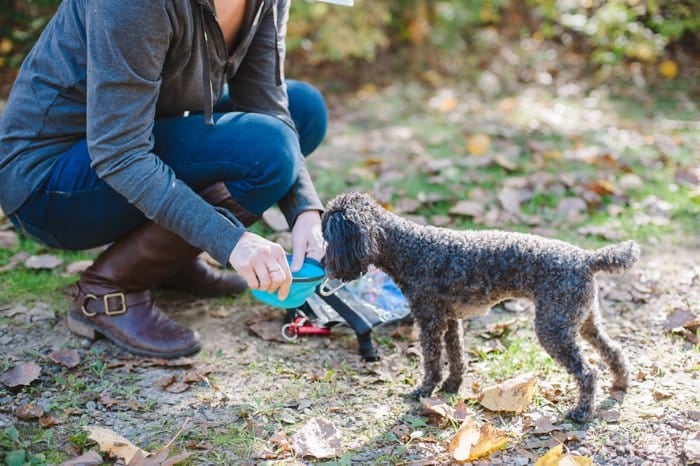 I also love the heavy-duty dog leash as well as the awesome collapsible water dish. They've already come in handy for Remy and I, when we were out and not prepared.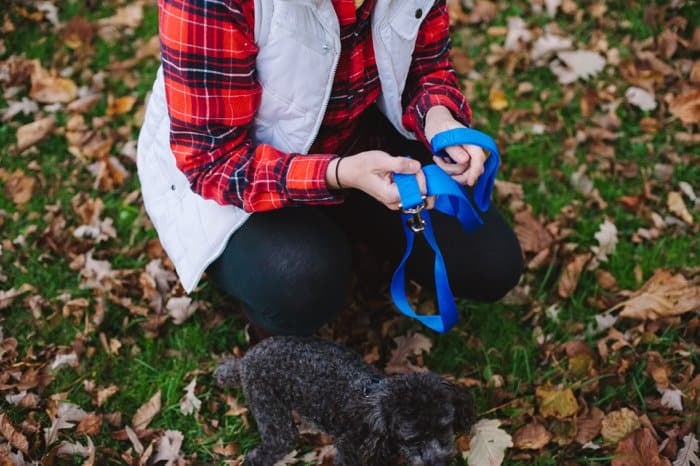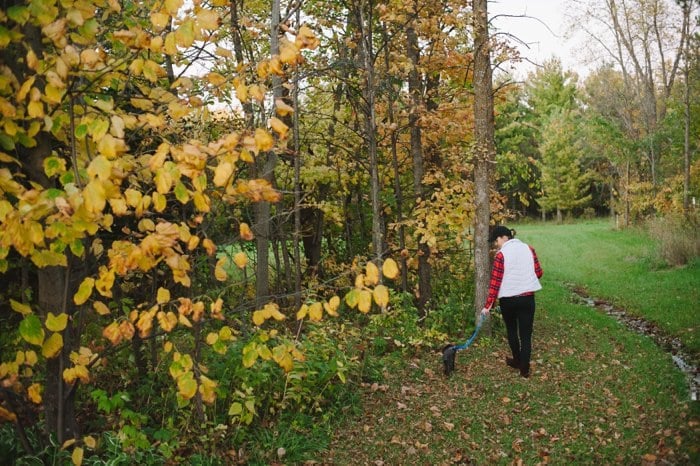 – – – – –
As fall passes and winter approaches, the reality of ice, snow and winter driving settles in.
However, with my usual winter gear necessities, as well as the Get Ready Now Pups & Peeps Road Combo Pack, I can be ready and prepared for anything on the road this winter.
And that's a Mom Win!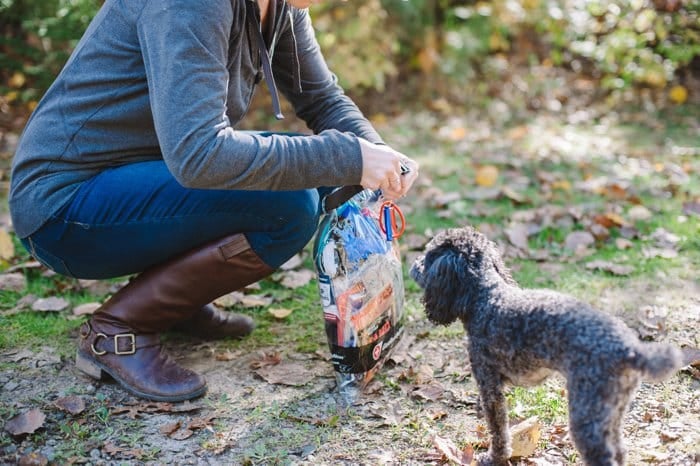 I was selected for this opportunity as a member of CLEVER and the content and opinions expressed here are all my own.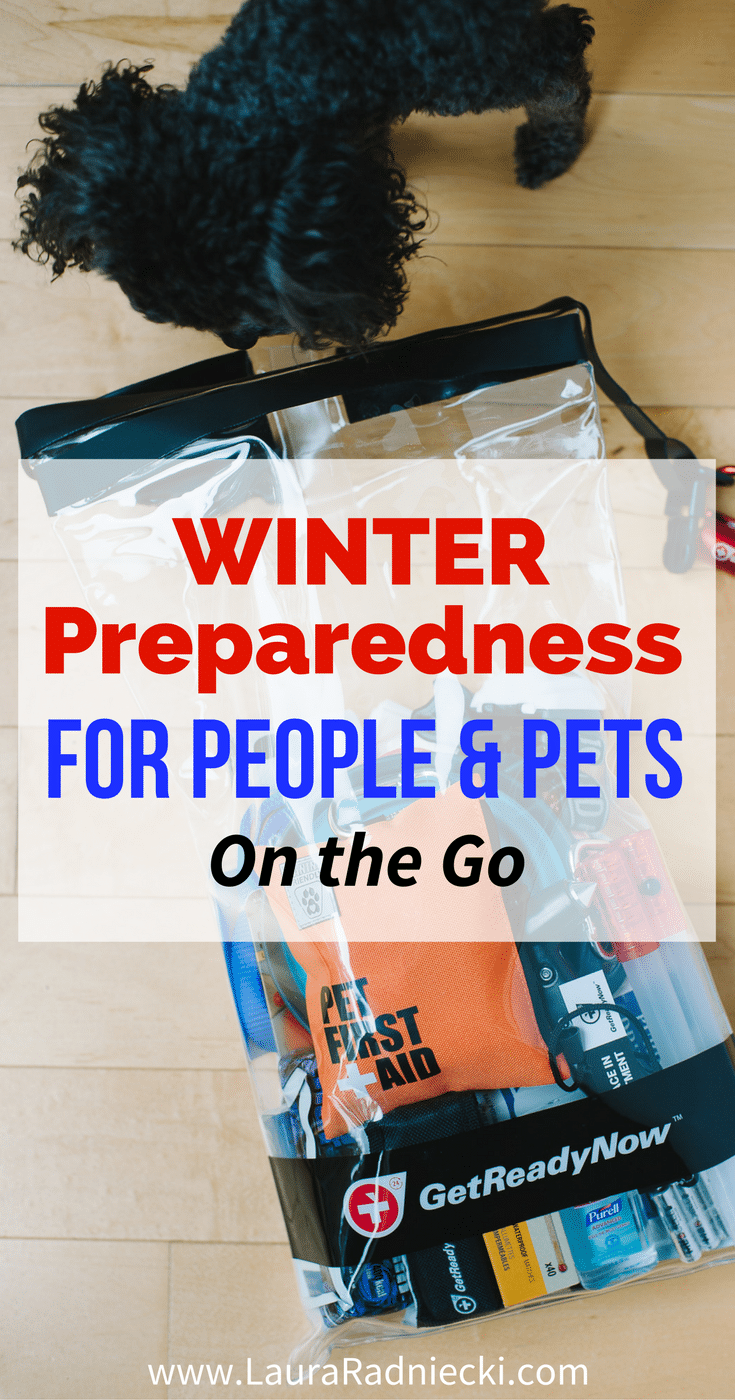 – If you liked this post, I would love if you would share it on Pinterest or Facebook. Thanks & xo! –