**These posts often contain affiliate links. Please see our disclosure policy for details.**
What kind of DSLR Camera should I buy?
This is a question that I'm asked often.
Just take a walk through the electronics aisle at any store like Costco or Target; it's is enough to make your head spin.
So many options! So many technical stats and features!
Which one is best?
Which one should I buy?
I have created a resource page to help people who are looking to buy their first DSLR camera, or want to upgrade to a higher level DSLR camera.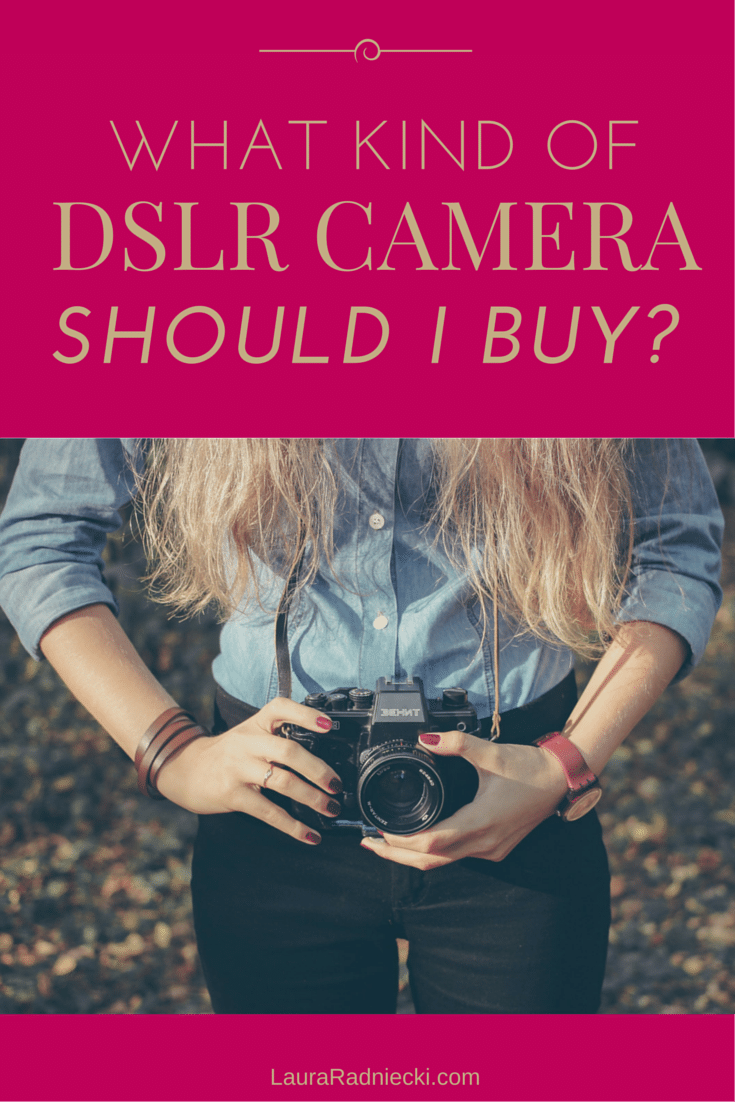 I walk through entry level DSLRs as well as mid-level DSLR options.
I also talk about the lens I recommend once people are looking to branch out from the lens[es] that come with their camera.
In the last section, I talk about the lenses I shoot with, for anyone interested in seeing what's in my camera bag.
For more information about my DSLR Camera Resource Page, click here.

The good thing is that all of the camera manufacturers are competing against each other, so they all need to have similar features and similar quality. Otherwise, one brand would suffer greatly and no one would buy it.
So you really can't go wrong with any brand or model.
But different cameras have different features and capabilities, and of course, varying price tags.
So choosing the best balance of features and price is ideal.
– – –
My hope is that this guide can help solve some of the mystery around making a big DSLR camera purchase.
Feel free to pass this resource on to others who are looking to buy a DSLR camera!
I hope it is helpful and useful!
Click here: What Type of DSLR Camera Should I Buy? // DSLR Cameras + Lenses – A Photography Resource