**These posts often contain affiliate links. Please see our disclosure policy for details.**
Happy Friday! August 8th today.
It's Friday again, and it's also the day before another Saturday wedding for me. I'm wrapping up my office work for the week and giving myself the afternoon to rest up and read, in preparation for another busy shooting day tomorrow.
Matt is on his way to Milwaukee, WI to race in the Triathlon National Championship. He's racing in the Olympic distance race on Saturday and the Sprint distance on Sunday. He's never raced back to back like that before, so it'll be interesting to hear how it goes. Prayers and well wishes appreciated!
This week has been a week of exhausted satisfaction.
A few things I'm grateful for this week:
1. Kalie and Andrew's 8.2.14 Wedding Day
Last Saturday, I photographed the wedding of Kalie and Andrew Jay. I've been friends with Kalie for yeas and have been looking forward to their wedding since before we photographed their sunset engagement photos last fall.
Their wedding day was everything I hoped it would be for them, and more. Truthfully, I'm speechless when I think about what a beautiful day it was, and how lucky I felt to be a part of it. I even got to ride the post-ceremony pontoon with the wedding party. And they treated me like one of them! It was the perfect day.
[Cell phone photo with the beautiful bride below]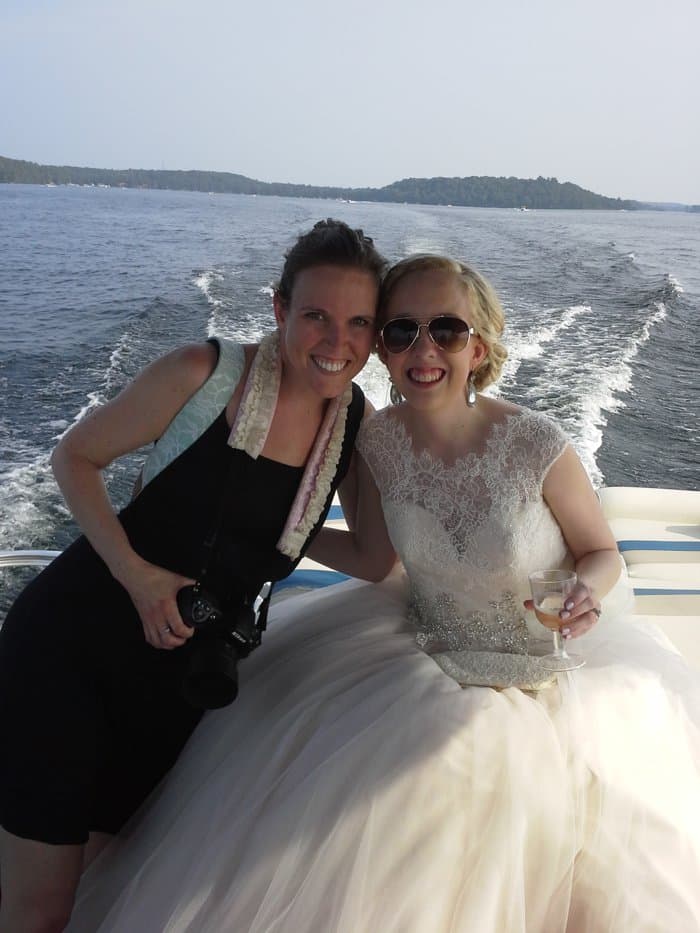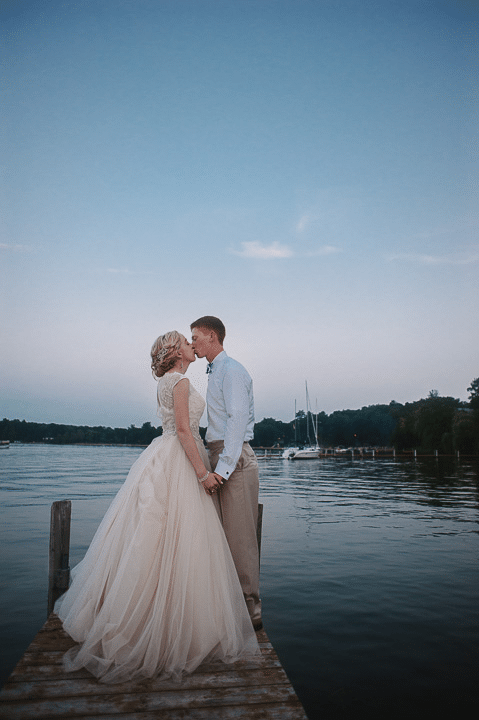 2. Summer Vacation Family Photo Sessions
This week, I photographed two different extended families at Grand View Lodge. I love seeing the different generational dynamics in these groups, and the gorgeous grounds of Grand View Lodge adds to the fun.
I'm so grateful for these opportunities to capture people who are on vacation in the Brainerd Lakes Area.
And I'm grateful that this is my home.
3. Senior Photo Sessions
I'm always thankful for the senior photo inquiries I receive, and for the seniors I get to work with, because they offer a fun change of pace from weddings and family sessions. Seeing these bright young teens who are on the verge of adulthood, and capturing them in this season of their life – I love it.
I've been scheduling a handful of senior sessions for the remainder of the summer and I'm excited to see how they unfold.
– – –
All of the things I'm grateful for this week are work-related. That gives a glimpse into what my days and my mind have been like lately.
As a Minnesota wedding and portrait photographer, this is our busy season. We make hay while the sun shines, or more correctly – photograph while the weather is kind.
It's always a little tough for me to reconcile that my busy work season also falls in line with my favorite play season – actually my favorite season of all time! It's a constant tug of war between running my business smoothly and efficiently and still enjoying my summer. It's always been this way and it always will be, but I'm learning better ways to succeed at both. It's about finding a balance between working hard, making my clients happy and then stepping away from my office to play.
Which truly is the goal of most every career in every industry, isn't it?
Here's our motto for the upcoming week:
Work hard, play hard. 
I know it's not original; I didn't make it up. But I love it all the same.
Happy weekend!
xoxo,
Laura