**These posts often contain affiliate links. Please see our disclosure policy for details.**
A look at keepsake breastmilk jewelry by Hollyday Designs; a beautiful way to commemorate and honor the nursing journey between a mother and her child.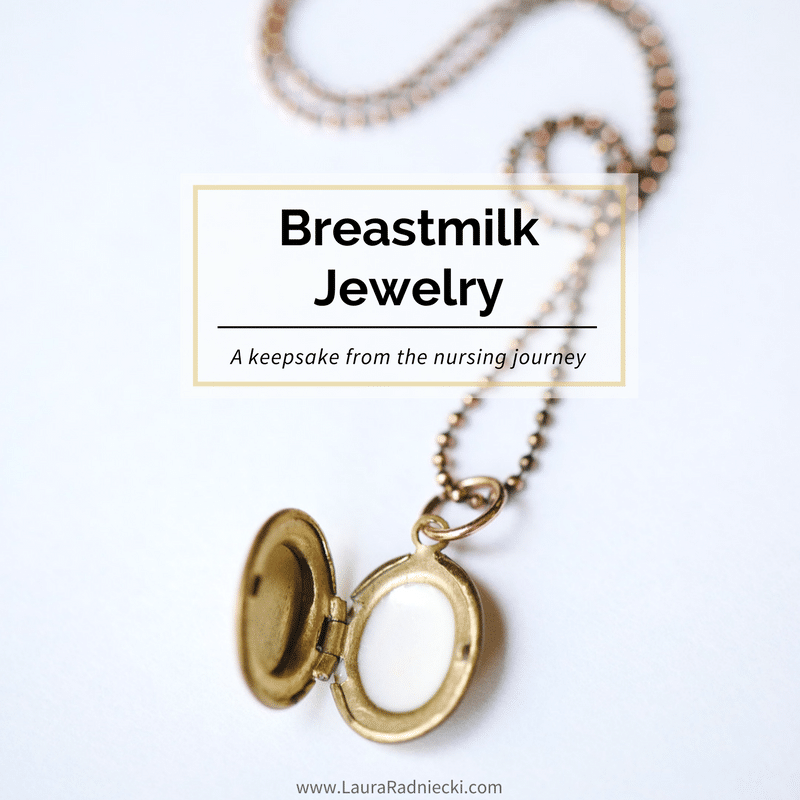 Breastfeeding my son Raleigh has been one of the most emotionally-charged, frustrating, and stretching experiences of my life.
It did not come easy for us in the beginning. We muddled through 12 long weeks of struggle before we turned a corner and it became easier. And here we are, over a year later, still nursing a few times a day.
What a journey it has been.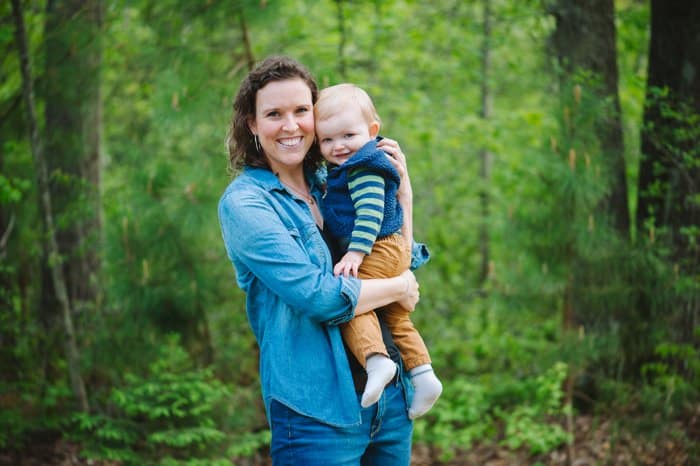 Keepsake Breastmilk Jewelry
I first heard of keepsake breastmilk jewelry from my sister, who ordered a ring to commemorate the breastfeeding season and relationship between her and my first niece, Leighton.
At the time, I wasn't a mother yet. It's kind of an unusual concept to someone who hasn't worked to cultivate and maintain a nursing relationship with their child. But I appreciated the sentimentality of it, and I'm all for preserving memories.
Then, I had Raleigh. And I literally put my blood, sweat and tears not only into becoming a mother but trying to nourish him with milk made from my body.
Once those first 12 weeks of intense struggle were over and breastfeeding got easier for us, I started thinking about breastmilk jewelry again. I began to view our breastfeeding journey not only as a blessed way to nourish Raleigh and help him grow, but as a victory of perseverance, bonding, and faith. I knew I wanted a way to remember it beyond my own memories.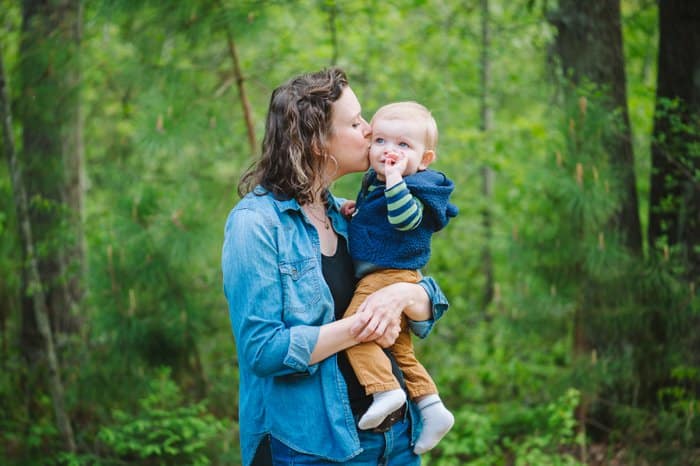 Breastmilk Jewelry by Hollyday Designs
A few months ago, I began researching different artists online who create breastmilk jewelry. A quick google search will reveal at least a dozen different companies. After some research, I decided to reach out to Holly of Hollyday Designs, asking if she was open to a collaboration. Holly is the original creator of breastmilk jewelry. She agreed, and I began looking closely at her jewelry offerings, trying to decide which one I wanted to get.
I finally decided on a necklace, because that's the type of jewelry I wear the most. And after careful consideration, I chose the tiny brass breastmilk locket. I loved the simple, classic look of the necklace, and the small size.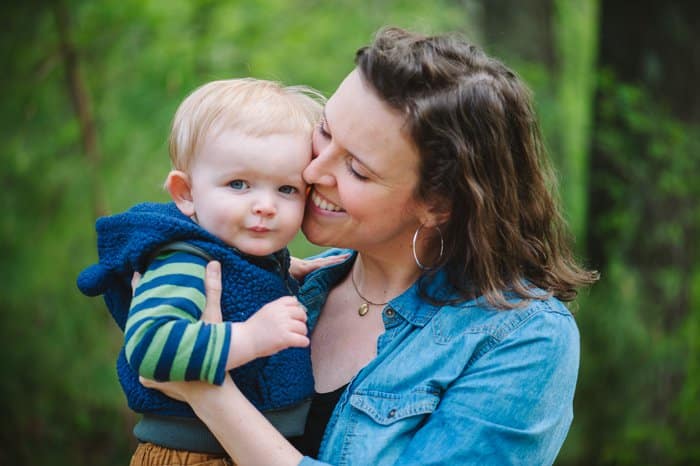 In order to have the charm made with my milk, Holly gave me directions for shipping her a small amount in the mail. It's an easy process because she doesn't need much, and it doesn't matter if it's fresh or not so it doesn't need to be preserved.
A few weeks later, a package arrived in my mailbox from Hollyday Designs, and I tore it open. The necklace was everything I hoped it would be and more!
The locket is small and beautiful, and the milk inside is preserved wonderfully. It's not visible to others when I wear the necklace, but I know it's there.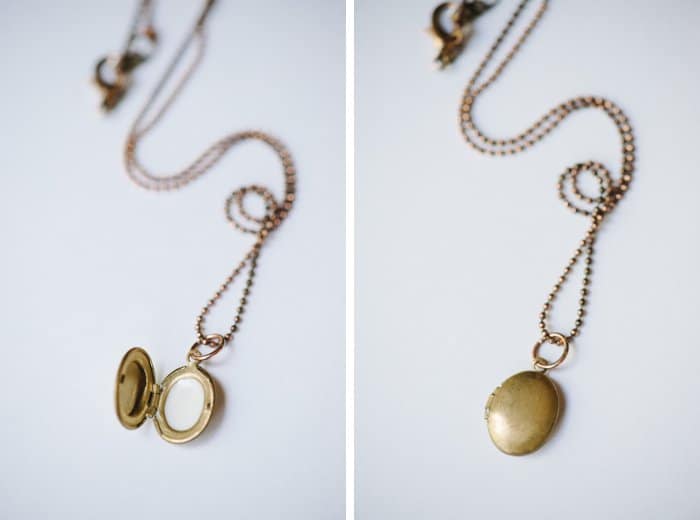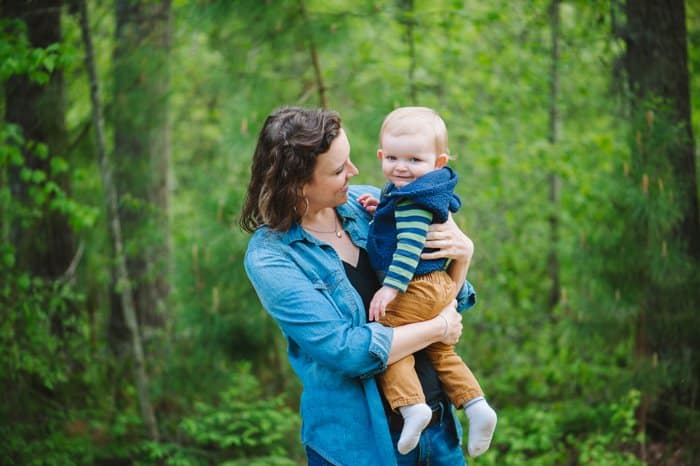 I am so thankful to have a tangible reminder of the intense journey that breastfeeding has been for Raleigh and I. There were many times along the way that I was sure it was ending, but here we are, many months later.
Thank you, Holly, for providing me with this gorgeous keepsake breastmilk necklace locket. And thank you for providing such a wonderful service for breastfeeding moms who want to have a tangible keepsake to remember this hard yet beautiful season of life by.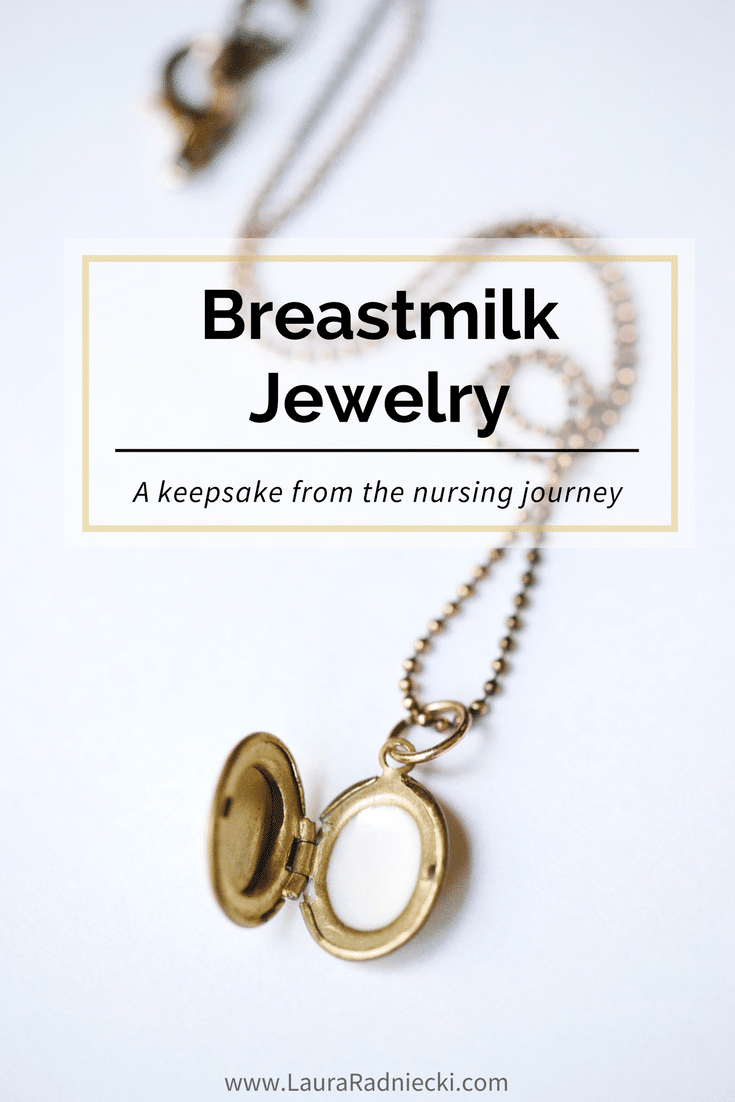 – If you liked this post, I would love if you would share it on Pinterest or Facebook. Thanks & xo! –