**These posts often contain affiliate links. Please see our disclosure policy for details.**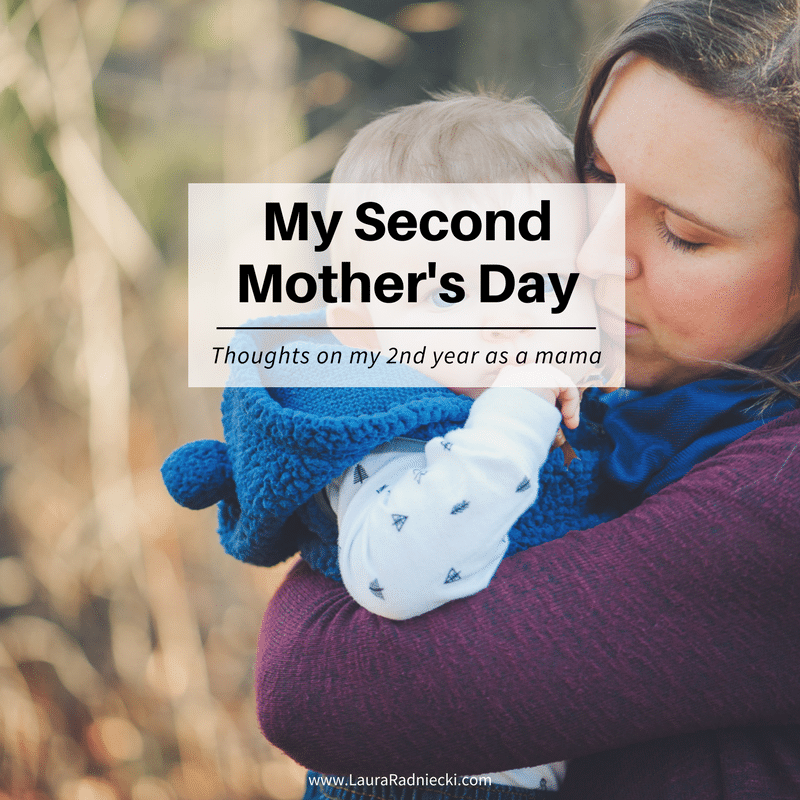 As Mother's Day rolled around last year, Raleigh was 6 weeks old. We were just about to emerge from what might be politely called the newborn fog, and more realistically called the hardest days of my life.
As I've written before, the early days of motherhood were not easy for me and that's putting it mildly. Raleigh's delivery wasn't what I expected, the recovery wasn't what I anticipated, and the weeks that followed were nowhere near the sweet, sleepy season it seemed like people talked about on social media.
The weeks that followed his birth were rough, plain and simple. They were emotional, painful, depressing, uncertain and filled with guilt and anger.
But eventually, the storm clouds began to lift, and the sun rays started peeking through. I went on medication that began to help my PPD symptoms, and we started to develop the first hints of a routine. We started to see, feel and most importantly believe that yes, we COULD do this.
And most importantly for me, I began to bond with my baby.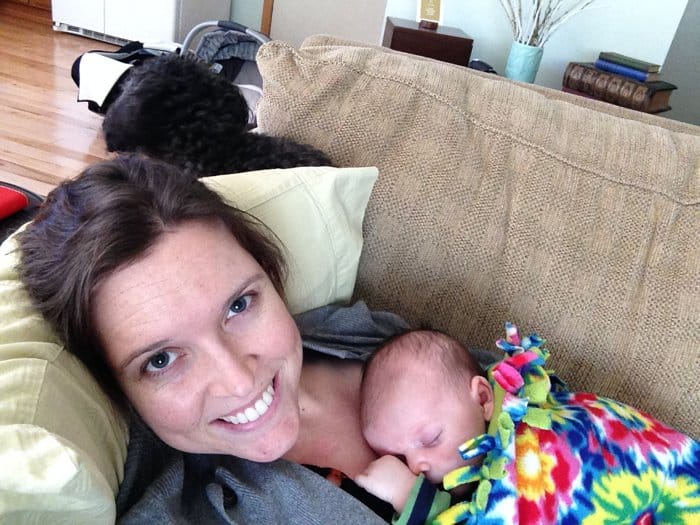 Finally Bonding With My Baby
It took awhile for me to bond with Raleigh. I loved him from the start of course, but I didn't feel it deep in my heart until later. I remember wondering and worrying whether or not I would ever bond with him. Whether I would ever experience the deep, soul-crushing love for him that it seemed like other mothers felt for their babies.
And then, one day, I realized I loved him so much that I wanted to squeeze him. I loved him so much that it almost hurt. I finally understood the feeling others spoke of. It just took me longer.
My First Mother's Day as a Mom – 2016
My first Mother's Day was right before the storm clouds began to lift.
I looked back at the Instagram photo I posted about my first Mother's Day, and it said this:
"My first Mother's Day has come and gone in a surreal blur, much like most of the last 6 weeks. It's still sinking in that we are parents and he is ours. We continue to learn what makes him tick and we are starting to get smiles in return. Life looks nothing like it did two months ago, but slowly but surely we are finding a new normal. It'll take time yet, but we are getting there."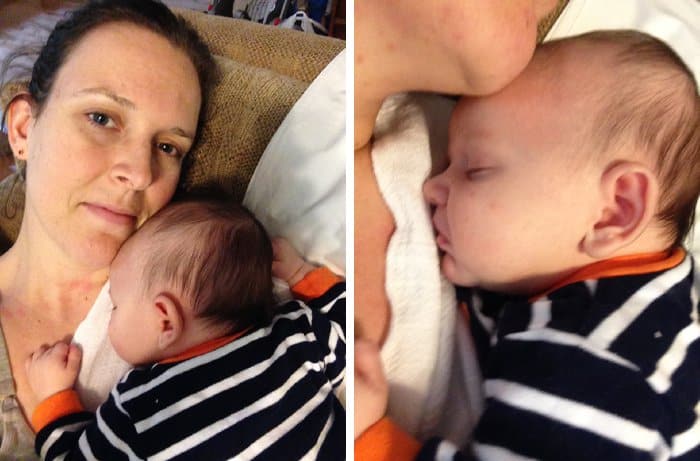 As I read those words, I can feel the emotional and melancholy heart I had when I wrote them. I can feel what those early days were like. I can feel the struggle to find our stride, and the desperate desire to feel "normal" again.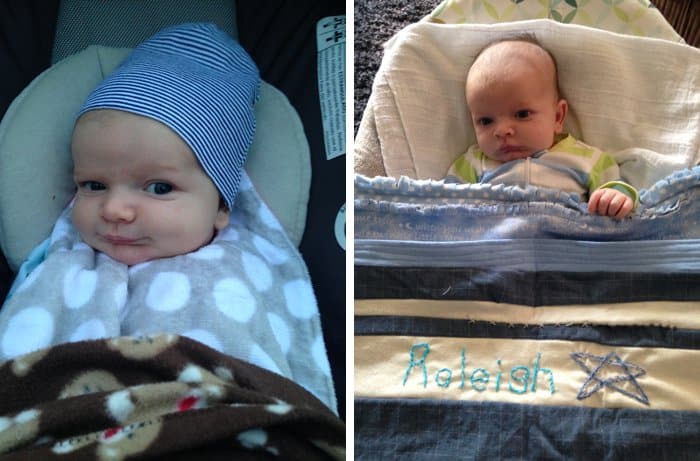 It would be a few more weeks before things really started to get better for us. Over the two weeks that followed Mother's Day 2016, things started to settle. And by the time June 2016 rolled around, life looked a whole lot better than it had in months.
Because of all of this, my first Mother's Day isn't really etched into my brain very deeply. The surreal blur of sleep deprivation and sheer shock of motherhood prevented me from really experiencing the significance of the day.
But this year…
This Year Is Different
This year, Raleigh is 13.5 months old.
This year, I understand the sentiment parents often say about your child being a piece of your heart, walking around outside your body.
This year, I could not love Raleigh more if I tried.
Motherhood has been the most completely life-altering, transformative and yet deeply satisfying season of my life so far. Becoming a mother has changed every part of me, from my body to my soul, and it's definitely changed my heart.
Now that I've had over a year to settle into my role as mother, I know this Mother's Day is different.
I was a mother last year on Mother's Day, but I didn't really feel like it yet.
There are some days now when I hear the word "mother" or "mom" referring to me, and it still catches me by surprised.
But when I look at Raleigh, the way my heart squeezes in my chest reminds me that yes, he is my son. And I am his mother.
This year, I am not only a mother, but I am a happy, content mother who is enjoying motherhood.
Time, experience and perspective have helped me get to the point I am at now.
I am so thankful to be standing on the other side of those hard first weeks.
This Mother's Day, I'm filled to the brim with love and connection to the little boy who made me a mama.