**These posts often contain affiliate links. Please see our disclosure policy for details.**
I turned 30 years old on Wednesday, December 9th, 2015.
The journey leading up to this birthday was a strange and God-directed one; of that much I am sure.
My 29th Birthday
Last year, when I turned 29, I had a feeling of panic come over me when I realized that I only had one more year left in my twenties.
Matt and I had been married nearly 7 years at that point, but we weren't feeling ready at all to start a family yet, and turning 29 seemed like a cruel reminder that time was ticking, and we'd have to make decisions and plans sooner rather than later.
I vividly remember telling myself on my 29th birthday last year, "Ok, you have permission not to think or stress about having kids this year, until you turn 30. But next year, when you turn 30, you and Matt have to think about if/when you want to start your family."
I felt reassured and at peace after making that commitment to myself; like the pressure was momentarily lifted and I had one more year until I had to start having hard talks about major life changes.
Then, over the course of last winter/spring, I had an extended time of illness, my faith grew, and my priorities shifted. God began to change Matt and my hearts towards the timing of starting a family.
Fast forward to Wednesday of this week and it was not only my 30th birthday, but also the day I hit the 25th week of my pregnancy with our first baby.
One year can bring SO many changes!!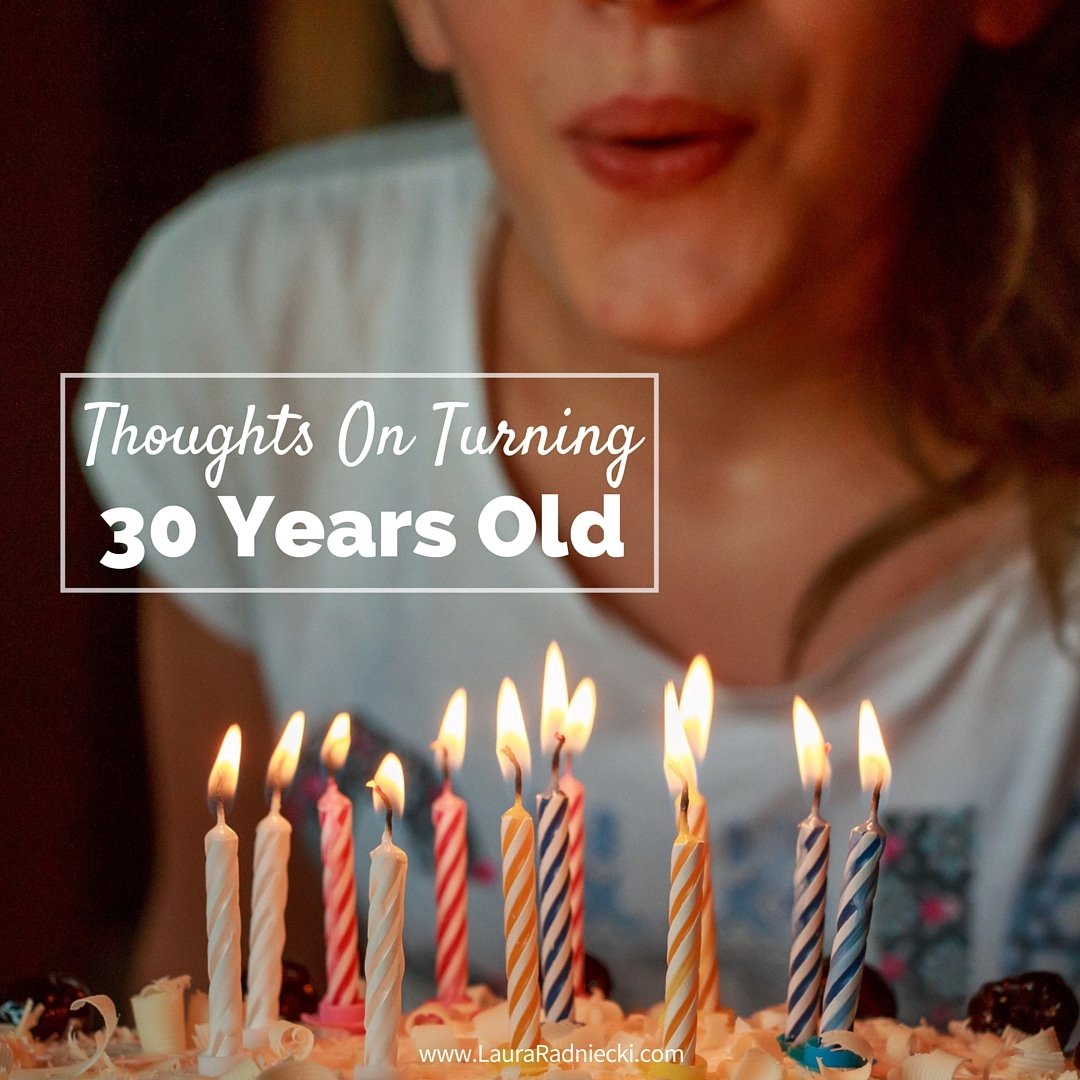 On Turning 30
Over the course of this last year, there were a couple of times when I really just felt OLD when I considered I would be turning 30 soon.
It doesn't help when your husband, who is 8 months younger than you, tells people you're turning 31 soon. [So funny, Matt.]
But for the most part, I had been thinking of myself as "almost 30" for the majority of the year. I think that helped mentally prepare me somewhat for turning 30.
A lot of my friends have already turned 30 too, so I think that helped make it seem less scary. Others had gone before me and been ok!
It's a Privilege
Then, as my 30th birthday approached, I came across something on Instagram that really hit me square in the heart.
Someone said something like: getting older, especially with those you love, is a privilege.
Did you catch that?
Getting older is a privilege.
I let that sink in for a minute when I read it and I felt it really permeate and move my heart.
I usually do not think of getting older as a privilege.
I might have when I was 15 and turned 16; "yay, I can drive now!"
When I turned 18; "yay, I can go to the casino now!"
When I turned 21; "yay, I can go to the bar now!"
But since then, really, there are no more big milestones that I WANTED to get older for.
Truly though, despite the negative connotation aging has, if you really consider the alternative, being allowed to get older is a real and true privilege.
We should view it that way!
Goodbye Twenties
I really loved my twenties.
I got engaged and married in my 20's.
I had what is probably my favorite year of my life so far, my 23rd year, when I got to live in Hawaii with Matt.
I started my photography business in my 20's.
We bought our first home in my 20's.
We got Remy in my 20's.
There were a lot of changes, heartache, trials and struggles too.
But my 20's were really good, really memorable years for me.
Hello Thirties
However, as I crossed the threshold into this new 30th year, and this new decade, I look to the future with anticipation.
God willing, this year, my 30th year, we will become parents to our first baby, a baby boy.
We will go from a family of three [Matt and I, and our furry dog-baby Remy] to a family of four.
We will welcome a baby into the world that we made, and we will be given the responsibility and the privilege of raising him.
That's all that I know about what's coming, but I know that there is promise of great challenge and incredible joy in that alone.
Perspective
I still sometimes get a jolt to the heart when I see kids in letterman jackets these days with things like the Class of 2019 written on them. The Class of 2004 seems like a hundred years ago.
I have to take a bit of a deep breath when I realize our ten year class reunion has come and gone, and this summer, my younger sister's class will be having theirs.
Time has passed and while I might still feel 23 inside, I am not 23 anymore.
Despite having moments where I wish time would slow down or I wish I could relive my 23rd year on the warm island of Oahu, I am choosing to believe that aging is a privilege, and I am looking forward with hope toward what is ahead.
It seems like there is tragedy all around, everywhere I look these days. Cancer, accidents, tragedy… they claim lives every single day in ways that are often too close to me for comfort.
All of that drives home the fact that this life, these moments, really are precious and every day we have is a gift.
I am 30
Thank you to everyone who took time out of their day on Wednesday to wish me Happy Birthday.
I spent it exactly the way I hoped to.
Matt took the day off of work. We slept in and went to bunch at Perkins.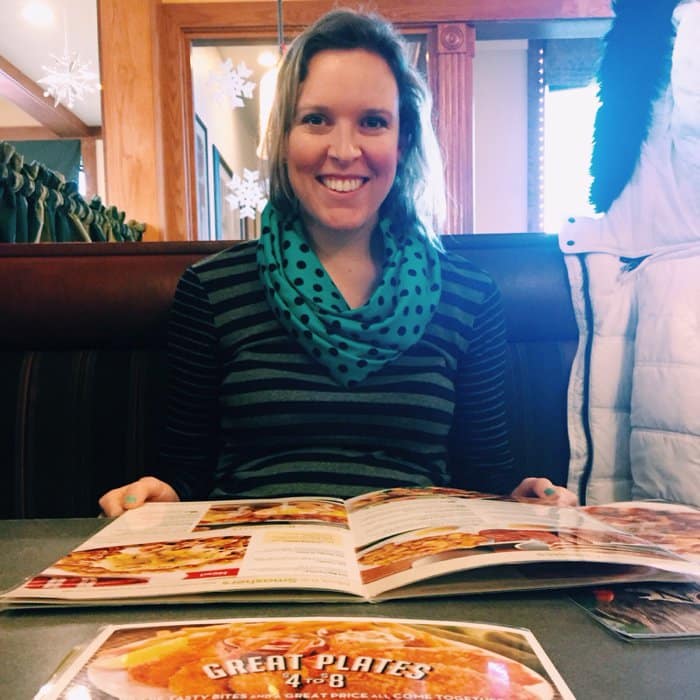 We took a nap when we got home, and in the afternoon, we decorated a Gingerbread House I bought on Amazon.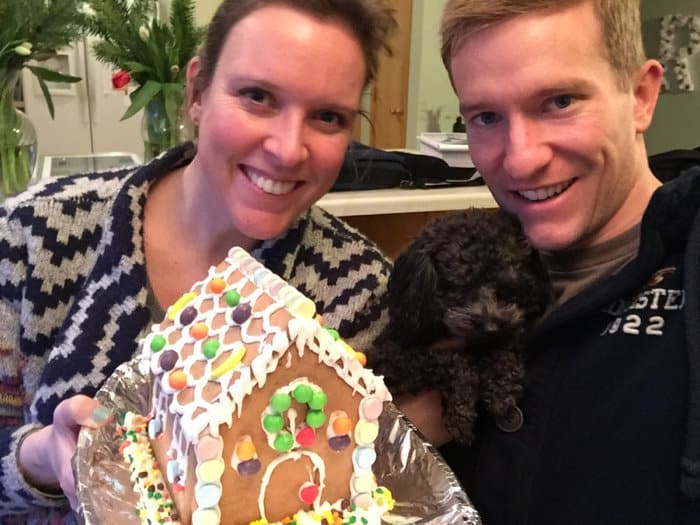 My parents came over for dinner and we ate macaroni and cheese, and No Bake Jello Cheesecake for dessert [my favorite!].
And we spent the evening at the Rock & Roll Christmas Spectacular concert at Craguns on Gull Lake.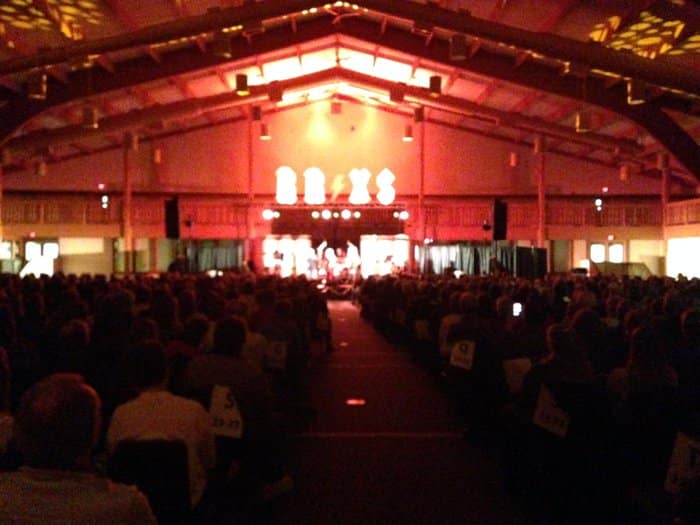 As I crawled into bed Wednesday night, I felt tired, pregnant, happy and well loved.
I don't know exactly what this 30th year or this decade of my 30's holds for me. But I do know that God has given me this time to make the most of, and to do good with.
It is a great privilege to experience it.