**These posts often contain affiliate links. Please see our disclosure policy for details.**
For the last few years, I've made reading a daily devotional part of my everyday routine.
Life is busy, but there's always room to incorporate a short scripture reading and passage from a daily devotional of some kind. And there are tons of devotional options to choose from.
I've read and loved Jesus Calling, and I worked through part of My Utmost for His Highest one year, but I ended up not connecting with My Utmost after awhile and returned back to Jesus Calling.
Working methodically through a daily devotional is a good way for me to feel like I'm doing my best to anchor my days in faith.
Being a blogger and a book lover, I am blessed to be able to work with B&H Publishing, a Christian publishing company, and receive and review a book each month.
Because this month is the start of a new year and I would normally begin a new devotional, I decided to try out their new women's devotional, called The Devotional for Women.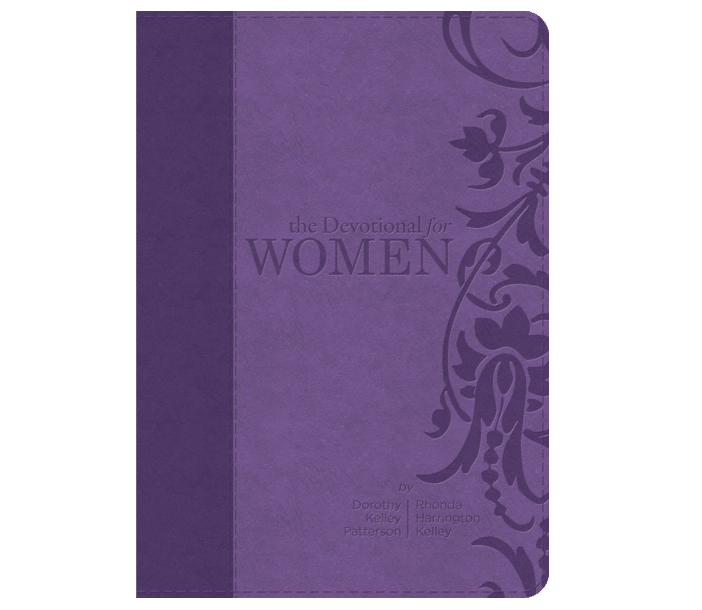 Read more about The Devotional for Women on B&H Publishing's website.
This is a daily devotional written for women, by women. It's a beautiful book with a soft, pretty cover.
Some devotionals are labeled with the dates – January 1st is Day 1, etc. This devotional removes the dates and sticks with Day 1, Day 2 etc.
This makes it easy to pick up at any time and begin reading. Even though January 1st has passed, you can begin with Day 1 at any time.
Because it's a devotional written for women, every passage is focused on and directed toward women.
Each day begins with a scripture verse, and an explanation that dives deeper into the passage.
The explanation is followed by one of my favorite parts of this devotional: the "Prayer" section.
For each day, there is a short prayer section included. Some days help prompt you with what to pray for in relation to the topic you just read about, others include questions to ask yourself as you reflect in prayer.
As someone who loves to pray and tries to do it often, but sometimes feels stuck or as if I don't know what to say, I love the gentle prompts that help take the guessing out of what to pray about or where to focus.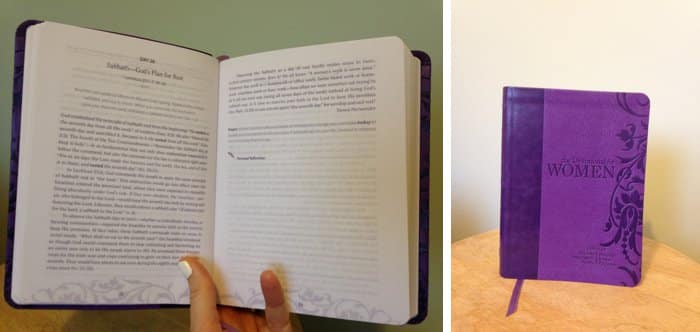 The rest of the page includes space to journal personal reflection, thoughts or prayers.
I'm looking forward to reading this devotional as the year progresses.
I particularly like that it takes a women-focused approach, and looks at scripture through the lens of how it applies to and affects women. It's a nice change of pace from the all-purpose devotionals I've read the last few years.
If you're looking for a simple way to deepen your faith this year that doesn't require a massive time commitment, a daily devotional is one of my favorite ways to do this.
*I was given a complimentary copy of The Devotional for Women by B&H Publishing in return for an honest review of the book. All thoughts are my own. 
**Affiliate link for The Devotional for Women on Amazon.com if you prefer to shop this way.