**These posts often contain affiliate links. Please see our disclosure policy for details.**
In anticipation of Thanksgiving tomorrow, I am taking a few minutes today to reflect on the past year.
I plan to be much too busy tomorrow, eating and spending time with my family, to spend much time online. [I'm sure you agree.]
So today, I am thinking about what I'm thankful for this year.
Thanksgiving 2015 – What I'm Thankful For:
1. Improved health – This time last year, I was in the first few days of what would end up being a many-month long health struggle. I had no idea how long my issues would last, and that's probably a good thing. If I had, I would have been much more disheartened. But even so, it was very disappointing to have to sit in the living room because I didn't feel well enough to be at the table with my family last year. And I didn't eat one bite of the meal. This year, we've already celebrated once with Matt's family and I get to have ANOTHER meal tomorrow.
2. Baby Radniecki – Last year at this time, Matt and I were no where near ready to consider becoming parents any time soon. But through divine interventions in the forms of sickness, faith discussions, books read and more, this year, we celebrate Thanksgiving with me being 23 weeks pregnant with our son! God knows best, and He is good.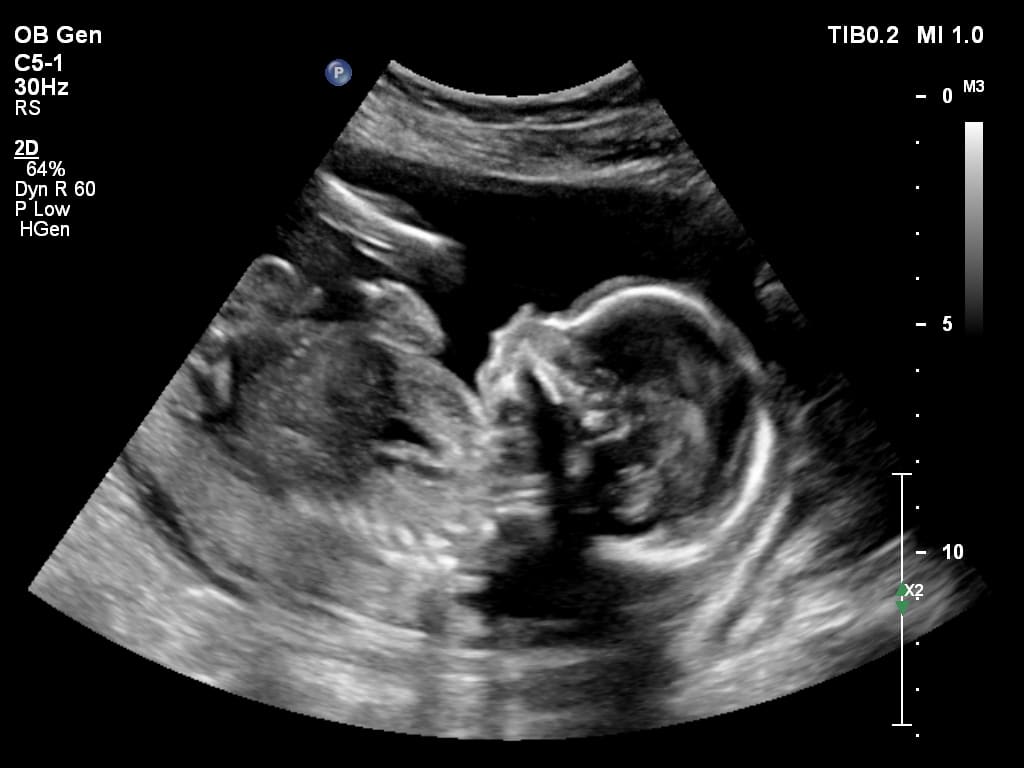 3. Remy – Even though we are expecting our first human baby, Matt and I are still as enamored with our 5.5 lb toy poodle pup than we have ever been. I find myself wondering how she will adapt to the new baby, and how I'll balance giving her the attention she's used to as I'm caring for our new baby, but I know that things will be fine. In the mean time, we are loving on Remy as much as we can.
4. Family – This has been a year of trials and triumphs in many ways fo all of our family. I'm grateful for the support and prayers of the people we call family, and for the memories we've made and those we will make in the future. We continue to celebrate our milestones and share in life's heartache together, and through that, we come out in one piece.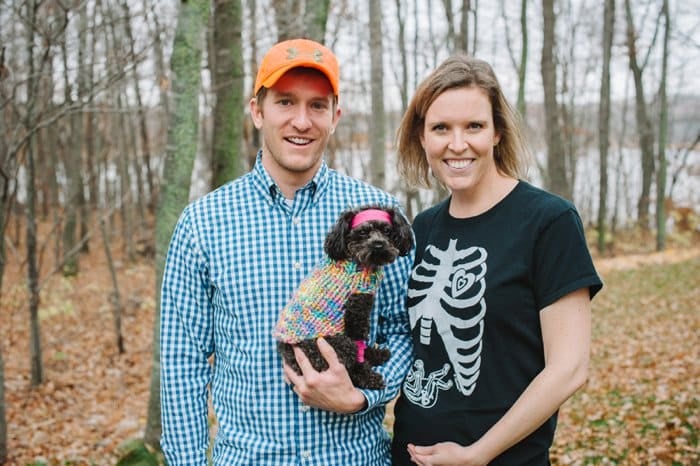 The photo above is from Halloween. Major thanks to my friend Erin for the fun Halloween maternity shirt. And how cute is our little "Remy Simmons" 80's aerobics instructor?!
And the photos below are from my niece's 18 month photo session!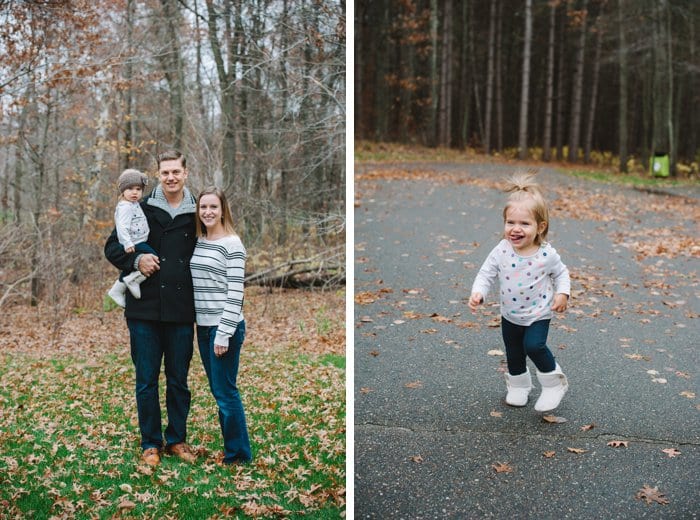 5. Fruitful Work – God knows best, and He has continued to bless Matt and I both in our work lives. We are grateful for Baratto Brothers and Matt's position there. We are grateful for the people he works with and the challenges and fulfillment he finds through his work there. I'm thankful for the commercial work I have been blessed to be able to do this year for Essentia Health, and for the clients who passed in front of my camera this year and blessed my life with theirs. While the future always holds an element of uncertainty and surprise, I know that God has it all under control and we need to simply trust Him. He hasn't failed us yet.
6. Mindfulness – This year, I'm grateful for having discovered the concept of mindfulness, which has been the missing piece of the puzzle for me in the past. I'm thankful for the ability to learn to embrace the present better, and to spend less time in the past or future. I pray that as 2015 comes to a close and 2016 dawns, I can continue to be mindful as much as possible in my life, so that I can really appreciate each phase of my pregnancy and of life as it comes.
I am also thankful for YOU.
Yes, you, who are reading these words right now – I am thankful for you.
The internet is a big place, and you have free reign to spend your time wherever you want. The fact you're here with me right now, reading these words I write… for that, I am grateful.
– – – – –
I wish all of you a very Happy Thanksgiving, and I pray we are all able to slow down, look around, and savor the blessings that surround us.
Even if you're in the middle of a trial [and aren't we all in some way?], life is still full of beauty, and we are still magnificently blessed.
I pray we are all able to clearly see that this Thanksgiving.
– – – – –
HAPPY THANKSGIVING!!!
xo,
Laura