**These posts often contain affiliate links. Please see our disclosure policy for details.**
It's already the end of the third week of June… June 20th, 2014.
That gives me a little bit of heart palpitations. It means we are just two weeks away from the fourth of July, which is that magical turning point where the summer just FLIES by.
However, as fast as things seem to be passing, when I stop and think about the things I've been doing for fun these past few weeks, this has been a great summer so far.
This week, I'm Thankful For:

1. Sunshine and the chance to go boating with Remy and my parents.
Matt was gone this week on a Man-Camping trip, so Remy and I were home alone. We spent a lot of quality time with my parents, and were even given a break in the rain so we could all go out on the river in the boat. The sunshine and wind in our faces felt so good.
[Nice boat hair, Laura.]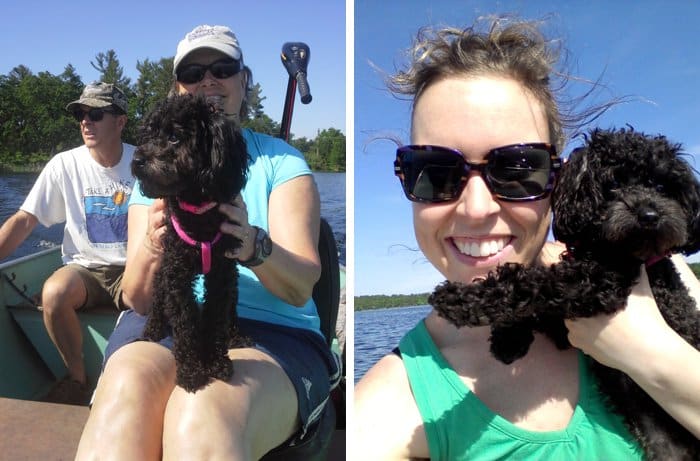 2. My dad coming to the rescue when Remy got a tick.
Remy was nosing through the weeds at the edge of boat landing. When we got home an hour later, I thought she had some gunk in the corner of her eye. I looked closely after it wouldn't wipe off, only to find out it was a TICK that was attached right at the bottom, inner corner of her eye lid! [See it's nasty legs in the photo below?]
Thankfully, my parents were on their way over so we could go to dinner, so my dad swooped in and came to our rescue. Thankfully, we're pretty sure it was a wood tick and it wasn't attached long, so Remy shouldn't have any lasting issues.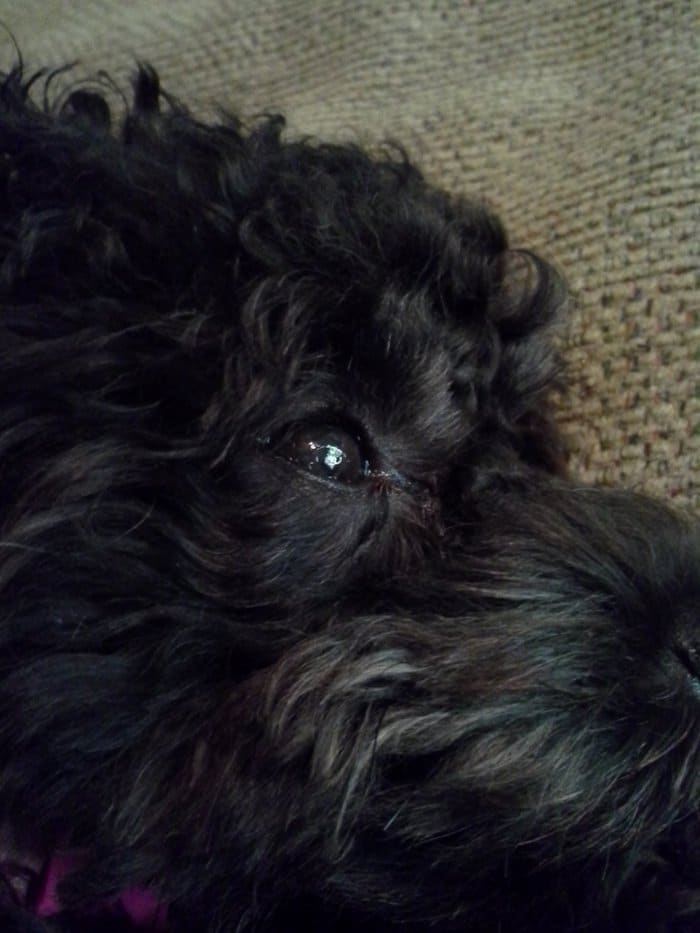 3. Spending quality time with Remy.
It's true that Remy and I spent lots of time together all day, every day. But when it was just the two of us, I noticed her hilarity more than I usually do.
In the photo below on the left, she crawled in beneath my office window's curtain and snuggled up. Maybe it felt like a little cave?
The photo on the right is proof that she's no more of a fan of mornings than I am. She's got the cutest little butt around!

4. Our landscaping and the colors of nature.
A year ago, my mom and dad helped Matt and I with our landscaping. When we bought our house, it didn't have much landscaping at all, so we decided to do a total overhaul. Thanks to my mom's eye for plants and both of their landscaping know-how, we were able to make our yard and home even better.
I'm amazed by how much the plants have filled in and grown this year. The colors are at full peak right now, and  the leaves are a rich, deep green. Especially when they are accented by the early morning dew, it is almost like our own private magical forest.
[Thank you again for your help, Mom + Dad! It wouldn't have been possible without you!]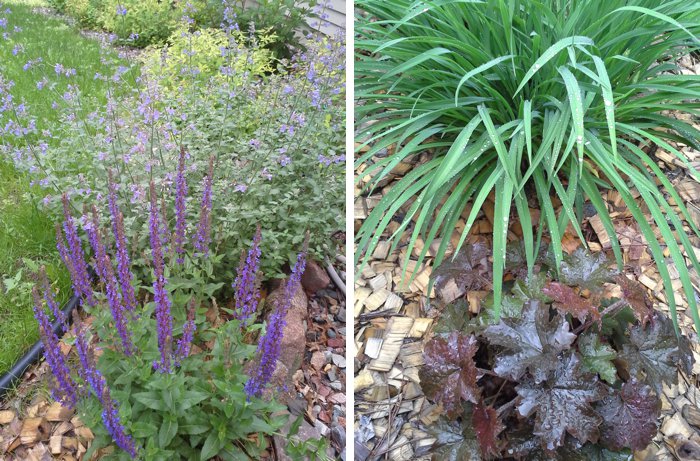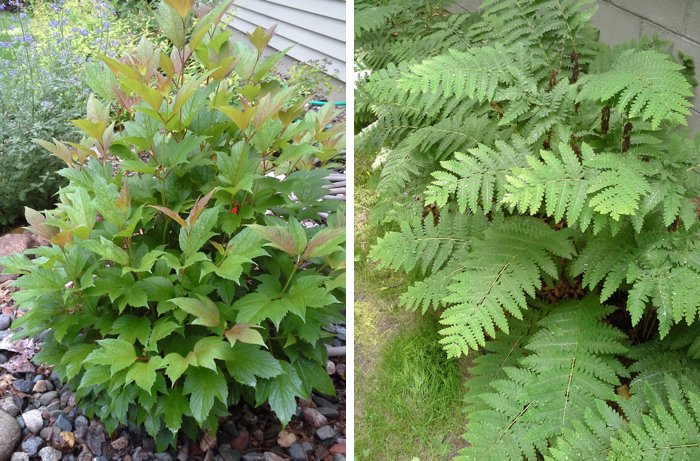 What are you thankful for today?
xo, Laura