**These posts often contain affiliate links. Please see our disclosure policy for details.**
These last few weeks have been crazy around these parts.
The end of the summer always brings a rush of senior sessions and people squeezing in their last minute vacations and hoping for a last minute photo session while the weather is still nice. Throw in a couple of weddings on top and I'm just now emerging from the busy whirlwind of the last three weeks.
I skipped a few Gratitude Friday posts because of my workload in order to keep my focus on my clients, but I'm jumping back in today.
Today, I'm thankful for:
1. Good hair days.
2. The brilliant sunsets this Fall weather seems to bring.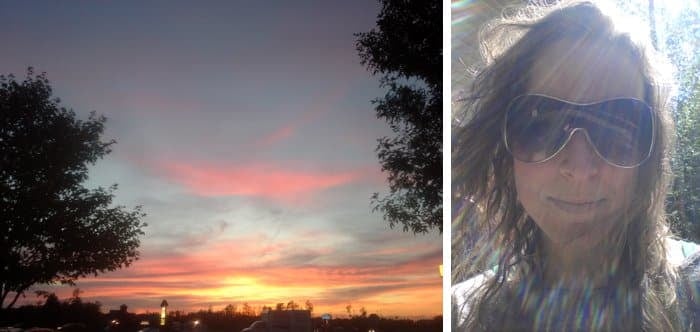 3. Heart to heart talks with good friends.
4. Having a closet full of clothes to layer on when it gets cold, fun accessories like scarves and winter hats to make cold days interesting, and the opportunity to wear boots that have sat untouched for months.
5. Quotes. This week, I'm particularly loving this one:
"May your choices reflect your hopes, not your fears." – Nelson Mandela
6. Finishing the longest book I've ever read in my entire life. The Pillars of the Earth by Ken Follett – all 983 pages.
– – –
How are you feeling about the end of summer, the start of school, and the fact that words like cold, Fall, and even Winter and snow are starting to circulate?
Are you weary? Excited?
I know the season change is coming whether I embrace it or not, so I'm working on appreciating the beauty and getting my layers ready to stay warm.
Happy Friday!
xo,
Laura